(This post may contain affiliate links. Read my full disclosure.)
If you're looking for a quick and easy appetizer to round out your holiday table or even to take to a tailgate fiesta type thingy, then you need to check out this easy onion appetizer recipe.
Want perfect Superbowl snacks? Check out these easy onion appetizers!
You do have to invest a little bit of prep time but this recipe for easy onion appetizers only has three ingredients and is ridiculously simple…plus, it looks nice on your table. This fun recipe also gives the illusion that you went to more effort than you actually did. People will ooh and ahh and shower you with all sorts of compliments but it actually involves minimal cooking skill.
It'll be our secret.

Ingredients for easy onion appetizers:
Three pounds of green onions
1- 8 oz brick of cream cheese, softened (I use the fat free plain)
One jar of dried, sliced beef (2.25 oz)
Wash and drain the green onions. Cut off the tops and snip about 1 inch off the bottom (green part) of the onion.
Take one slice of dried beef and spread it lightly with the softened cream cheese. You can experiment with some of the different flavors if you want to but I've always stuck with plain. I think the chive flavor would be great.
Wrap the sliced beef (cheese side in) around the top part of the onion and voila! Easy-peasy appetizer.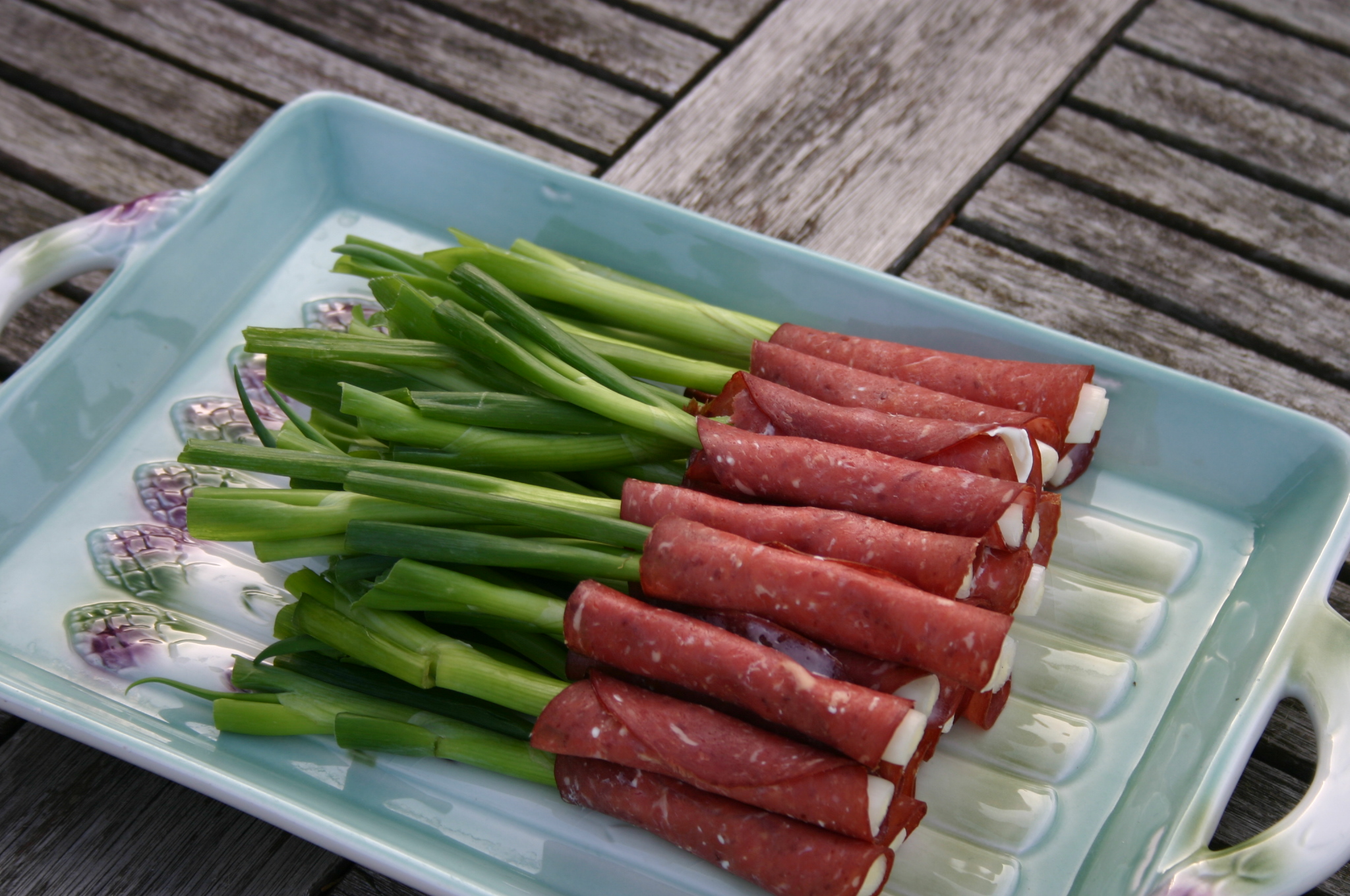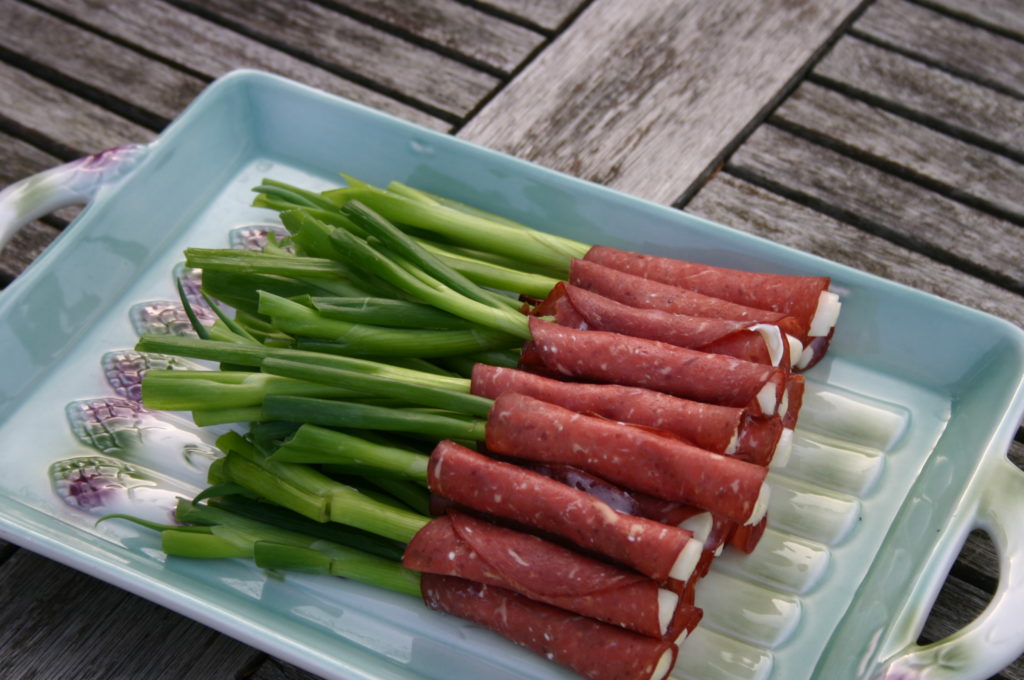 I would love know what to call these. They're currently referred to in our house as "those onion things my mother-in-law makes." My husband is from Michigan and they're apparently a thing up there but I'd never heard of them until I met him. Now, I'm totally addicted, which isn't totally terrible. While the salted beef isn't exactly health food, it's okay in moderation and made as I've listed is low-carb and gluten-free.
https://studio.youtube.com/video/P-1OdAn9XVA/edit
It goes without saying that you really have to love onions to enjoy these babies. Let me know if you make them and like them! These easy onion appetizers are one of my favorites but I really like onion.
Can ya handle a little onion breath, people? Then pin the image below to one of your favorite boards: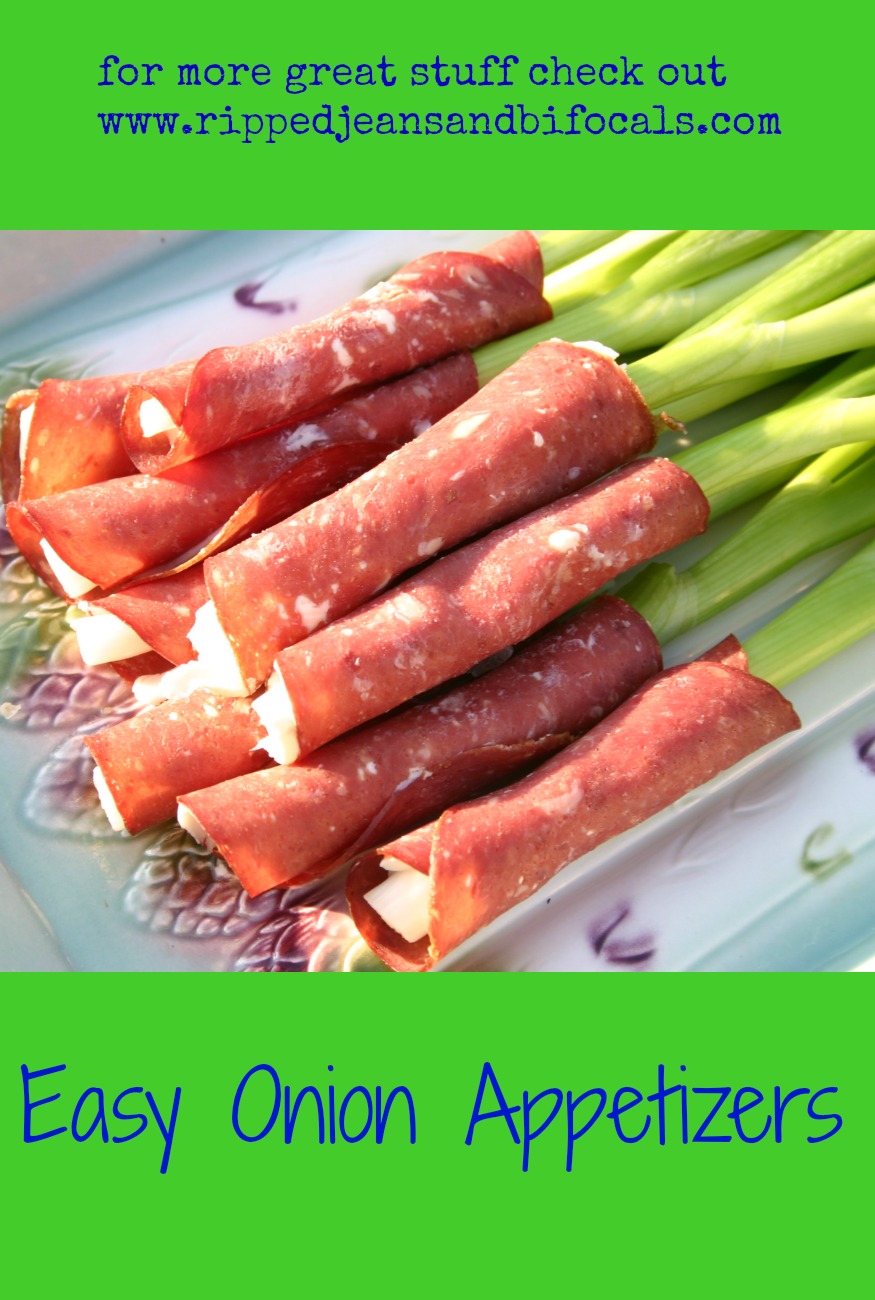 You might also like: