Ah, fall. The crisp cool weather. The turning leaves. The frosty mornings and sunny afternoons. The fun of getting my sweaters out of storage. The joy slipping my feet into my Uggs for the first time.
That all sounds nice. Just one small problem: I live on the center of the sun (AKA San Antonio, Texas) so fall for us happens sometime in early February. Okay, I jest, but just a little.
Summer is over. Forget the fact that it's still a craptillion degrees here and that I'm still dealing with mega boob sweat and having to paint my toes regularly because I'm still in flip flops for at least another six weeks. I know it is fall because the 70 aisles of autumn leaves and sparkly, glittery pumpkins at Target tells me so. I heard a rumor Costco already has Christmas stuff out. I think it's too early but 2020 has been WEIRD so I guess I can excuse all seasonally inappropriate decorating.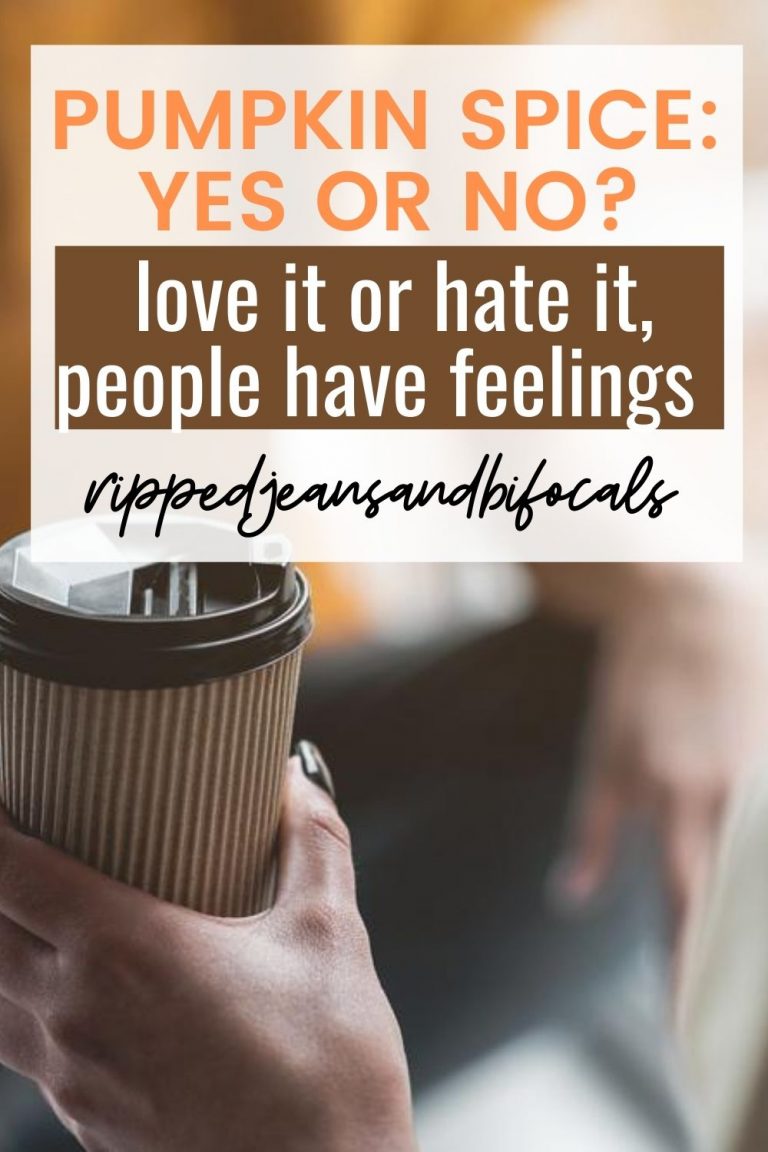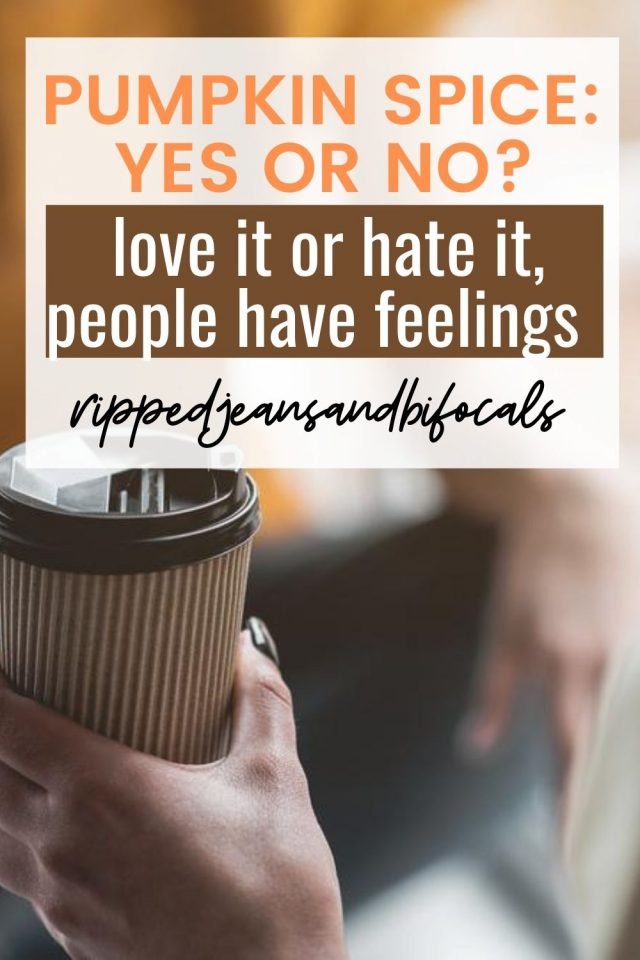 But you know what I love most about fall? Watching the pumpkin spice haters getting RILED UP. You know what I mean. Someone in your life possesses a deep, dark hatred for all things pumpkin spice they are laying in wait for someone to mention it. Then they pounce.
Y'all. It's flavored coffee. People look forward to it all year…either that or they look forward to the whole "love to hate" aspect of it all. I don't get why people get their undies in a bunch because the Internet goes on and on about pumpkin spice for a few weeks out of the year. Maybe the fact that we're all living in this surreal, pandemic time will calm those PSL haters down and make them realize there are more things on the internet to get made about.
Haters Gonna Hate – Pumpkin Spice Isn't Hurting You
I'm not a pumpkin spice latte girl. Just putting that out there. I like my coffee to taste like coffee, not pumpkin, gingerbread, peppermint or whatever the current holiday season wants me to think my coffee should taste like. Coffee. I like the taste of coffee.
But if that's what trips your trigger and tantalizes your taste buds? Rock on with your bad pumpkin spice loving self. Heck, if there were a year to get that double shot or that extra whipped cream on top, this is it.
If you're a pumpkin spice hater, I say this: just get over yourself.
Here are four reasons why (besides the aforementioned there are bigger things to be riled about, people.)
1. Pumpkin spice is not the only seasonal consumer product that people go cray cray crazy over
The pumpkin frenzy will pass…and then it will be time for the internet to gripe and moan about the Elf on the Shelf and how we're ruining our poor children with all this naughty and nice talk.
Poor Thanksgiving. That's my absolute favorite holiday and it gets so shafted.
2. Pumpkin spice isn't hurting you
If your loved one has a pumpkin spice problem, odds are he or she is still behaving like a decent human being. Other than maybe having an expensive fancy coffee habit, pumpkin spice addicts are still generally productive members of society. Men don't stay out all night drinking pumpkin spice with naughty women. Moms don't ignore their children's needs because they're focused on nothing but getting their hands around a warm cup of that foamy goodness.
Although…in this era of virtual schooling, I can see myself ignoring the asks for help with Google Classroom and Google Slides (which are pretty much the devil) in favor of a coffee drink I'm a little meh about.
3. Pumpkin spice isn't taking over the planet…
…although it kind of seems that way. Yes, there are pumpkin spice flavored bagels, cream cheeses, cookies, bakery products out the wazoo, body lotions, candles, lip balm and probably a ton of other products I don't know about because I never go anywhere.
There is a lot of pumpkin spice stuff around…it's not going to take over the planet. It might seem like it's taking over Panera Bread and Starbucks but I have to say, pumpkin spice baked goods don't suck. Pumpkin spice wants to be your friend. If it's not your thing, just deal for six weeks. Pumpkin Spice will quietly fade into the background when its time comes.
4. Psst…you know this stuff doesn't actually contain pumpkin, right?
Pumpkin spice flavored stuff is actually pumpkin free. Can you chill out about this or does it make you hate pumpkin spice all the more? Do you think Starbucks is damaging pumpkin's reputation? Do you resent pumpkin spice because it's posing as authentic pumpkin? And what is pumpkin, anyway…a fruit? A vegetable? A decorative product? A gourd?
So much room for dissent.
So. When it comes to fall, I think of pumpkin spice and I laugh because it seems like there are two kinds of people in this world: people who love pumpkin spice and people who love to hate it. Chill and find something else to appreciate about fall…the beauty of foliage, the heady smell of candy corn, or the fact that there's not a giant stream of sweat rolling down the back of your neck toward your butt.
It's only a flavor…it's just coffee, man.
Read More – Pumpkin Recipes You Might Actually Like
Pumpkin and Black Bean Soup – Sounds weird, tastes really good