Haters gonna hate: Pumpkin spice isn't hurting you
(This post may contain affiliate links. Read my full disclosure.)
Ah, fall. The crisp cool weather. Getting ready for spooky season. The turning leaves. The frosty mornings and sunny afternoons. The fun of getting my sweaters out of storage. The joy of slipping my feet into my cute fall booties.
That all sounds nice. Just one small problem: I live on the center of the sun (AKA San Antonio, Texas) so fall for us happens sometime in early February. Okay, I jest, but just a little.
Updated 9/6/2023. See also, Texas September is still hot.
Summer is over. Forget the fact that it's still a trillion degrees here and that I'm still dealing with mega boob sweat and having to paint my toes regularly because I'm still in flip-flops for at least another six weeks. I know it is fall because the 70 aisles of autumn leaves and sparkly, glittery pumpkins at Target tell me so. Costco already has Christmas stuff out which just seems so, so wrong.
But you know what I love most about fall? Watching the pumpkin spice haters getting RILED UP. You know what I mean. Someone in your life possesses a deep, dark hatred for all things pumpkin spice they are lying in wait for someone to mention it. Then they pounce.
Y'all. It's flavored coffee. People look forward to it all year. Either that or they look forward to the whole "love to hate" aspect of it all. I don't get why people get their undies in a bunch because the Internet goes on and on about pumpkin spice for a few weeks out of the year.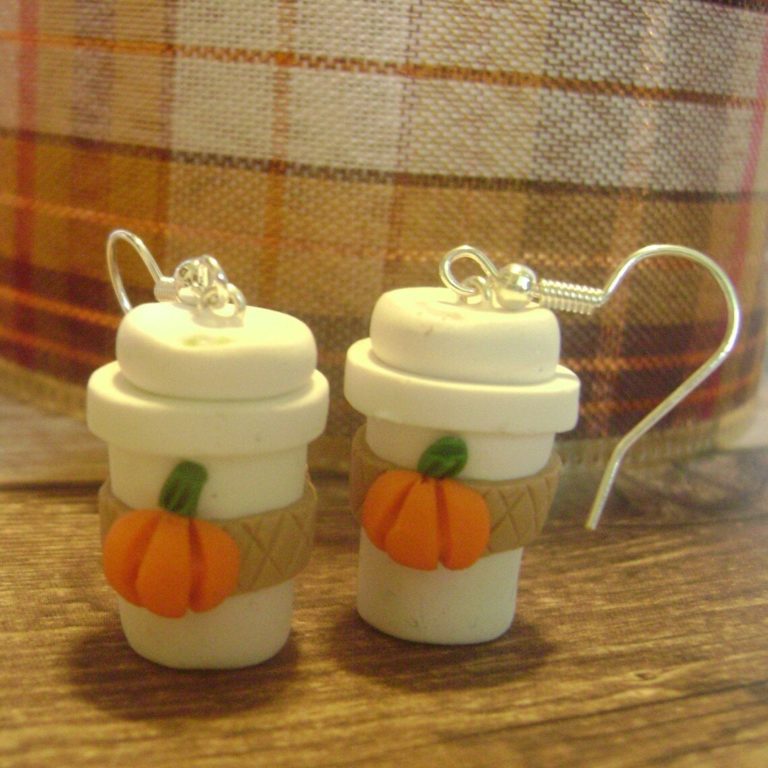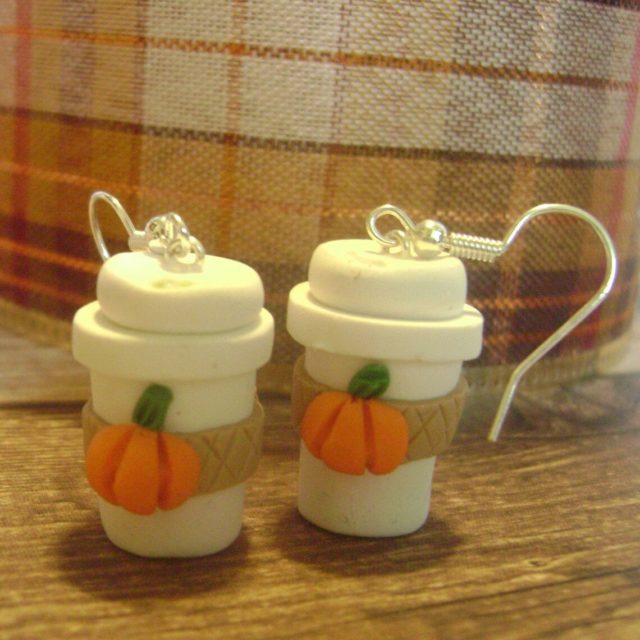 Although I like my coffee to taste like coffee and nothing else, I would so wear these adorable earrings.
Haters Gonna Hate – Pumpkin Spice Isn't Hurting You
I'm not a pumpkin spice latte girl. Just putting that out there. I like my coffee to taste like coffee, not pumpkin, gingerbread, peppermint, or whatever the current holiday season wants me to think my coffee should taste like. Coffee. I like the taste of coffee.
But if that's what trips your trigger and tantalizes your taste buds? Do you, boo.
If you're a pumpkin spice hater, I say this: just get over yourself. It's flavored coffee.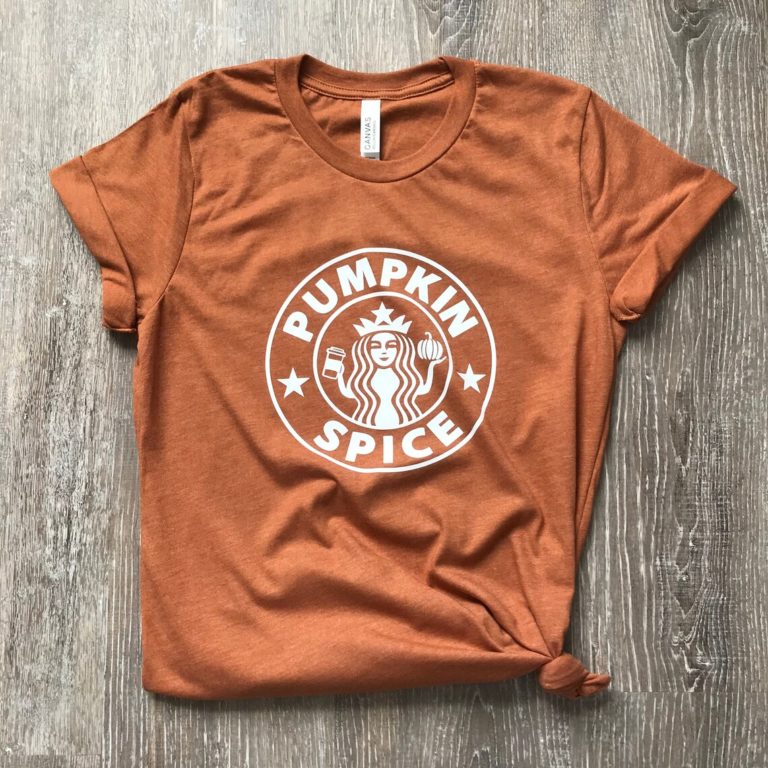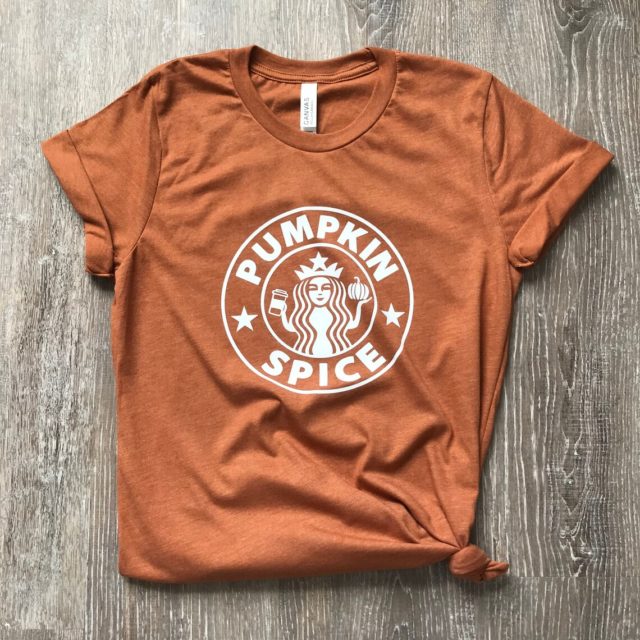 If you want everyone to know your stance on Pumpkin Spice at Starbucks, this tee shirt from Etsy will help you send that message.
1. Pumpkin spice is not the only seasonal consumer product that people go cray cray crazy over
The pumpkin frenzy will pass, and then it will be time for the internet to be outraged about the Elf on the Shelf and how we're ruining our poor children with all this naughty and nice talk.
Poor Thanksgiving. That's my absolute favorite holiday and it gets so shafted.
2. Pumpkin spice isn't hurting you
If your loved one has a pumpkin spice problem, odds are they're still behaving like a decent human being. Other than maybe having an expensive fancy coffee habit, pumpkin spice addicts are still generally productive members of society.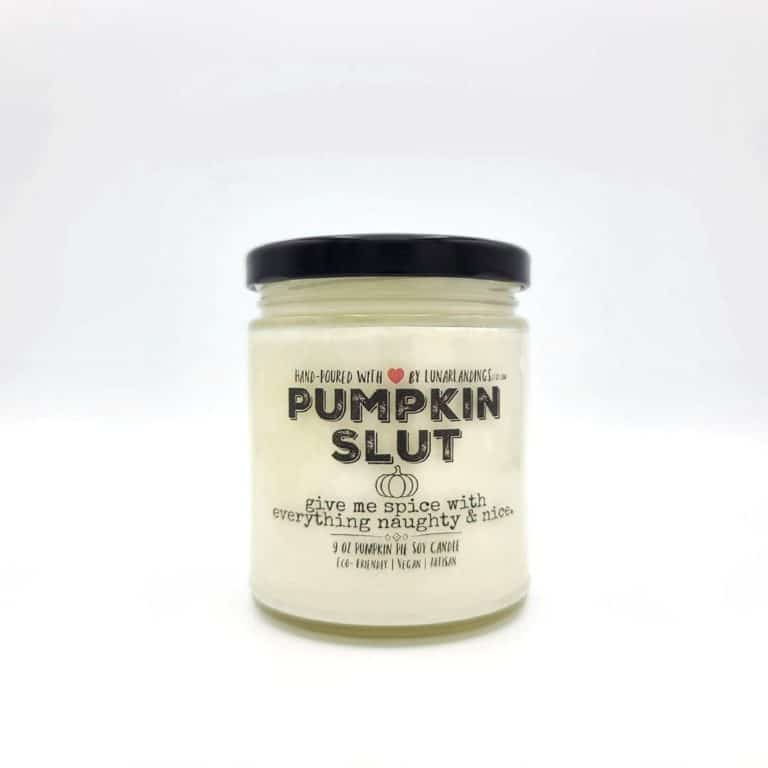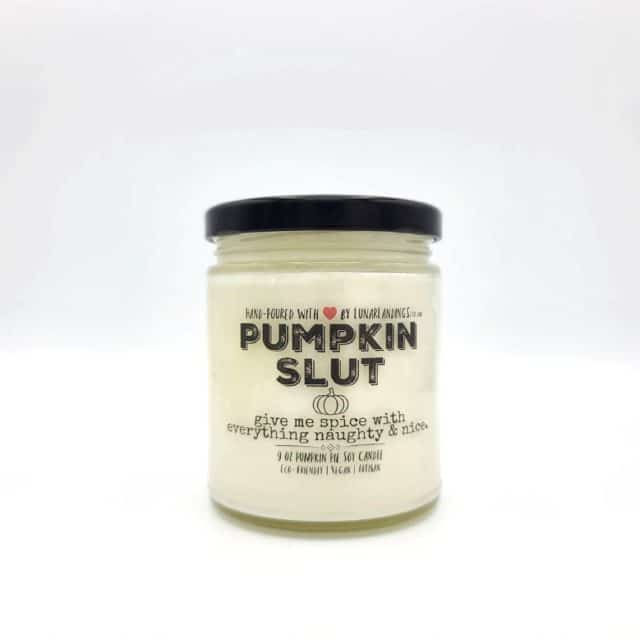 If you identify as a "pumpkin slut" this candle is for you. I might not love the taste of pumpkin spice in my coffee but I like the way it smells.
Men don't stay out all night drinking pumpkin spice with naughty women. Moms don't ignore their children's needs because they're focused on nothing but getting their hands around a warm cup of that foamy goodness.
Or do they?
3. Pumpkin spice isn't taking over the planet
Sure, it seems that way, but it's just for a little while. There are pumpkin spice-flavored bagels, cream cheeses, cookies, bakery products galore, body lotions, candles, lip balm, and probably more.
Pumpkin spice wants to be your friend. If it's not your thing, just deal for six weeks. Pumpkin Spice will quietly fade into the background when its time comes.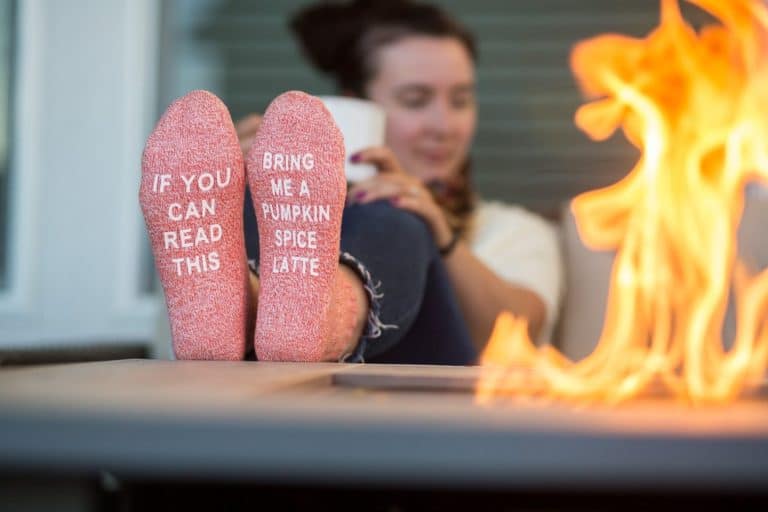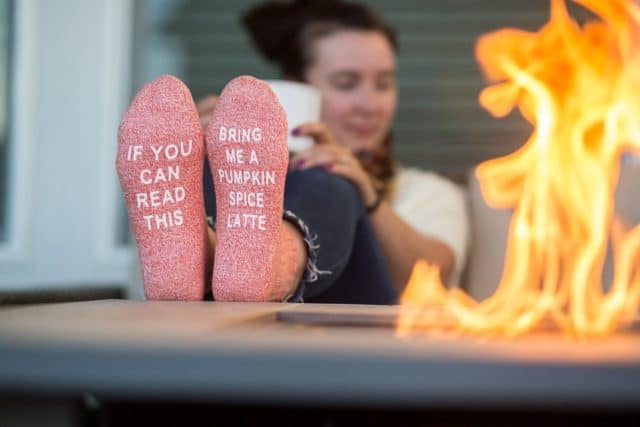 Socks with a message. It could work, right?
4. you know this stuff doesn't actually contain pumpkin, right?
Did you know pumpkin spice flavoring is actually pumpkin-free? It's made from the same type of spices that go in pumpkin pie. Nutmeg and cinnamon and other spices that smell nice.
So. When it comes to fall, I think of pumpkin spice and I laugh because it seems like there are two kinds of people in this world: people who love pumpkin spice and people who love to hate it. Chill and find something else to appreciate about fall like the beauty of foliage, the heady smell of candy corn, or the fact that there's not a giant stream of sweat rolling down the back of your neck toward your behind.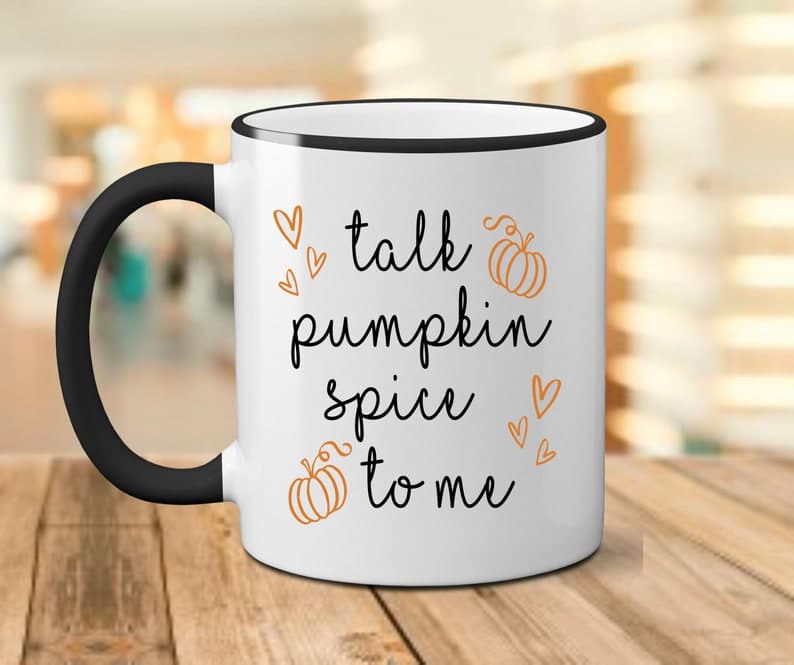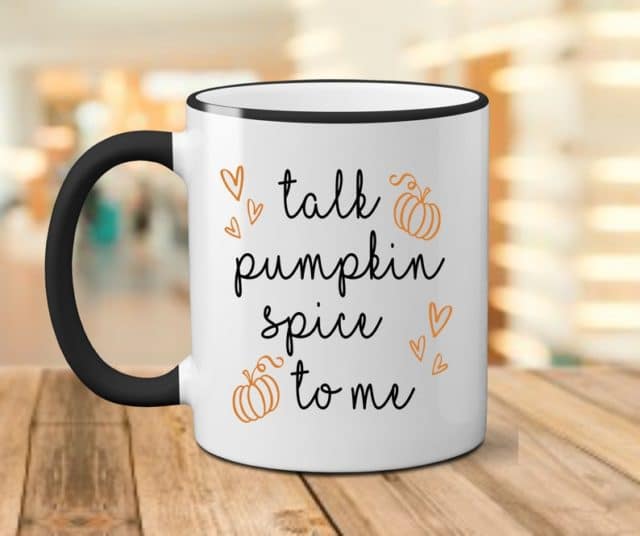 If a pumpkin spice latte or chai is too hard on your budget, grab a cute mug and some flavored syrup or creamer or some pumpkin spice flavored K-cups.
Etsy is a great place for pumpkin spice-inspired gifts and decor. If you know a PSL-loving person with a fall birthday, you're sure to find lots of fun stuff.