Galaxy's Edge Food Offerings: Dining in Star Wars Land
Whether at the end of a long day in the marketplace of Black Spire Outpost, or you just want a quick bite before you fly the Millennium Falcon, Star Wars: Galaxy's Edge offers a thrilling and unique dining experience you have to savor. One of the biggest elements that makes Star Wars Land work is the Galaxy's Edge food. The way in which these eateries evoke the sense of the location and story is remarkable. When you come to Galaxy's Edge, you are transported to planet Batuu.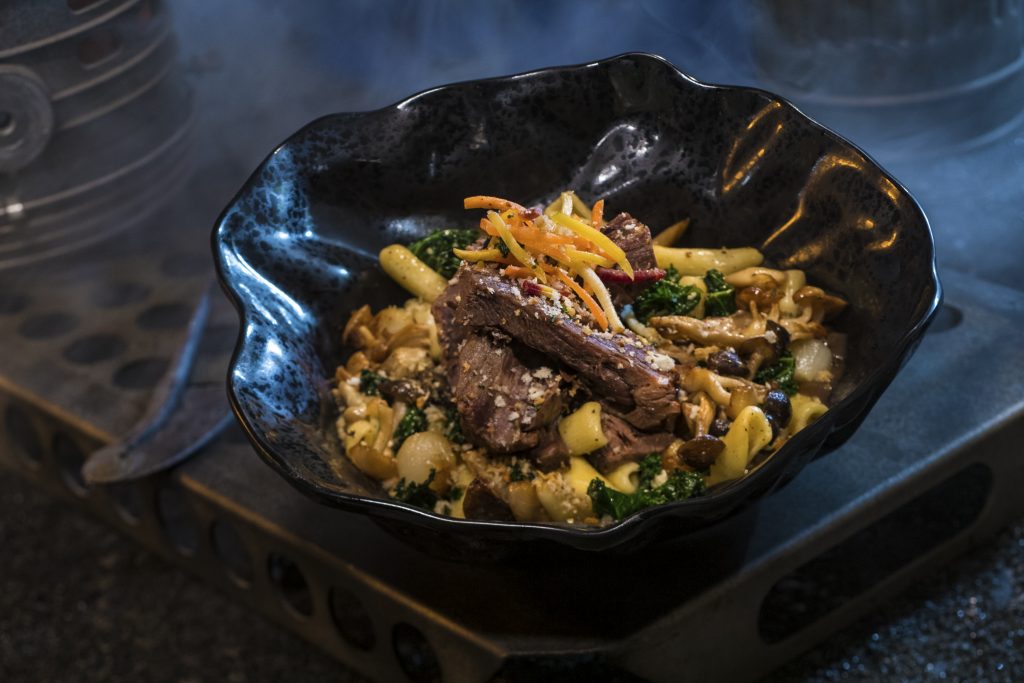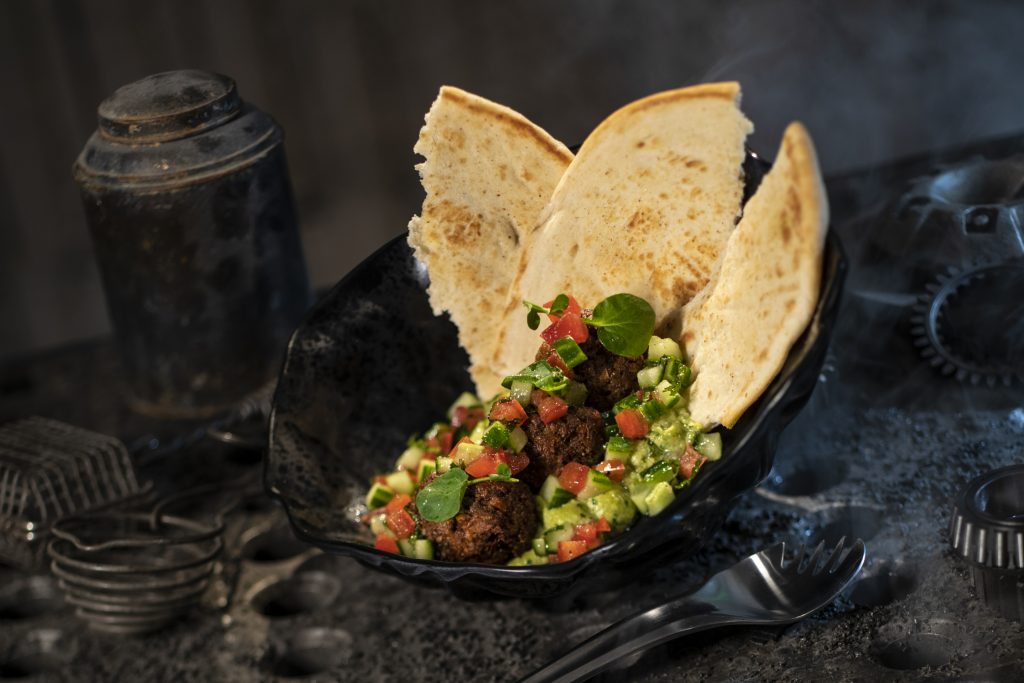 All images in this post are courtesy of Disney.
If you're thinking nourishment on Batuu is going to be basic corn dogs and fries, think again. This is Disney and you can bet your light saber that the themeing is going to be exquisite and that includes the food. Star Wars Galaxy's Edge is going to be a foodie's paradise and no matter what your tastes are, there will be something there for you.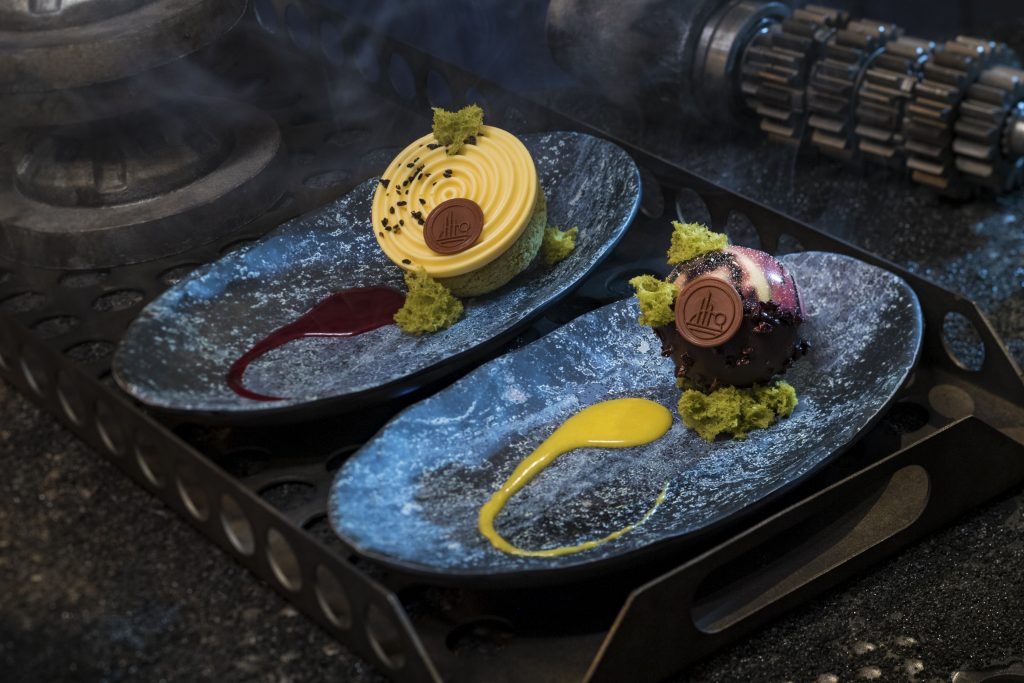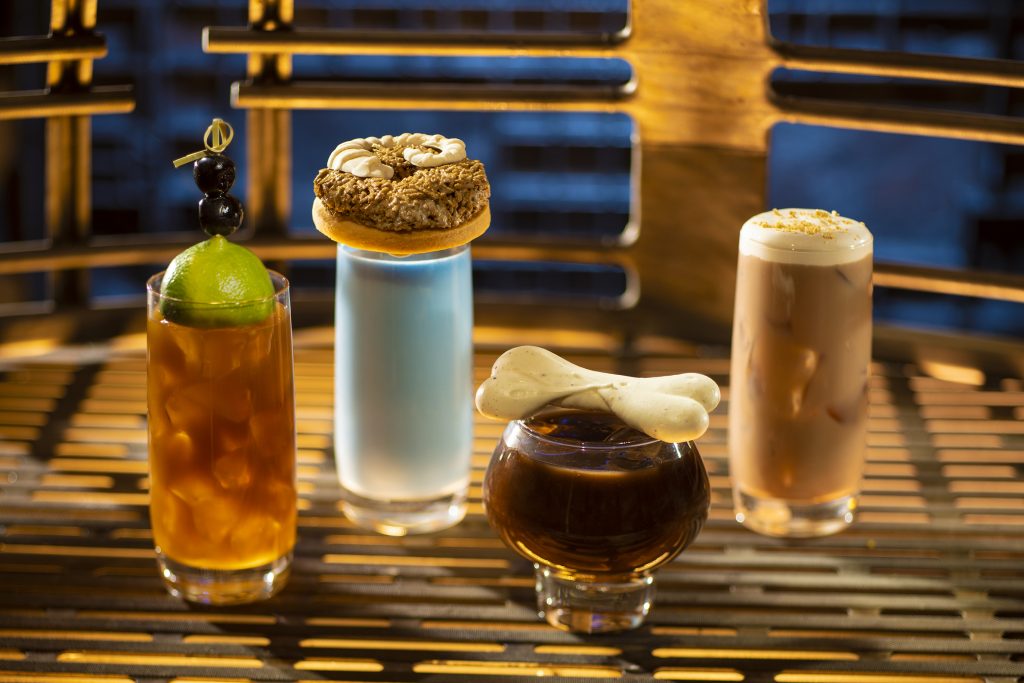 Imagineers have done everything they can to keep you there mind, body, and spirit. Part of how that is done is through intricate details involved in the architectural designs. Aging and distress are implicated by blaster bolt burns on the walls of the cantina. Even the proprietor's Oga and Strono have their own stories that fully support the Black Spire experience and make you feel as though you are in a Star Wars adventure.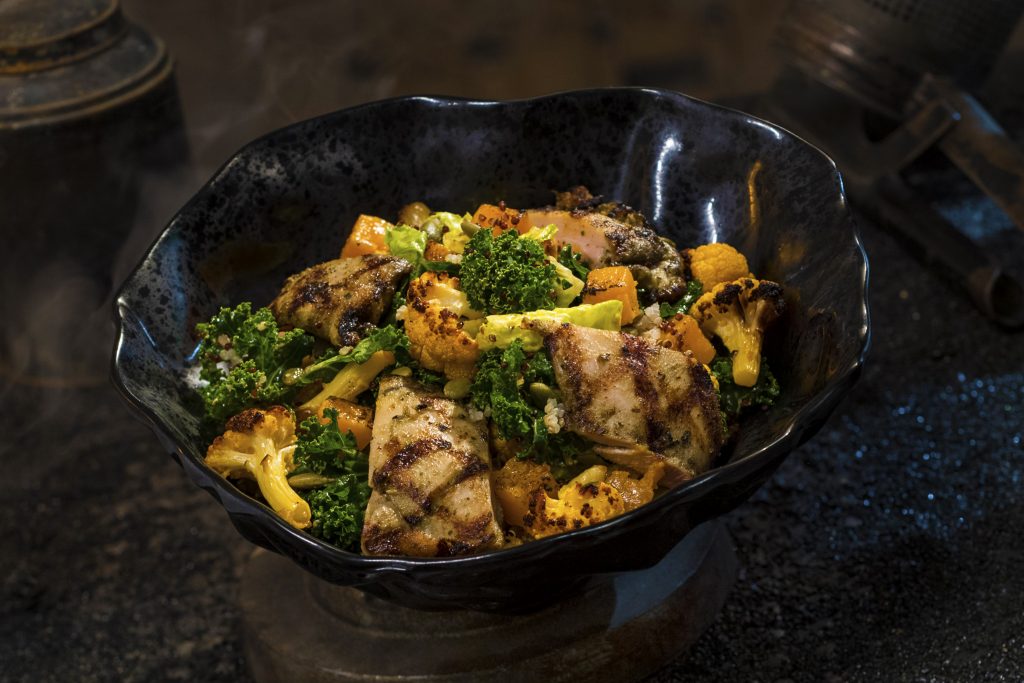 Oga's Cantina
This lounge is the ultimate hangout for lowlifes, rejects and misfits. It's where you go when you want to lay low and avoid the authorities. DJ R-3X keeps the entertainment coming and a long list of cocktails and specialty beverages dazzles with exciting looks and flavors. Each drink is served in a strange vessel to add to the impression that this cantina is not earth based. Sounds cool, doesn't it?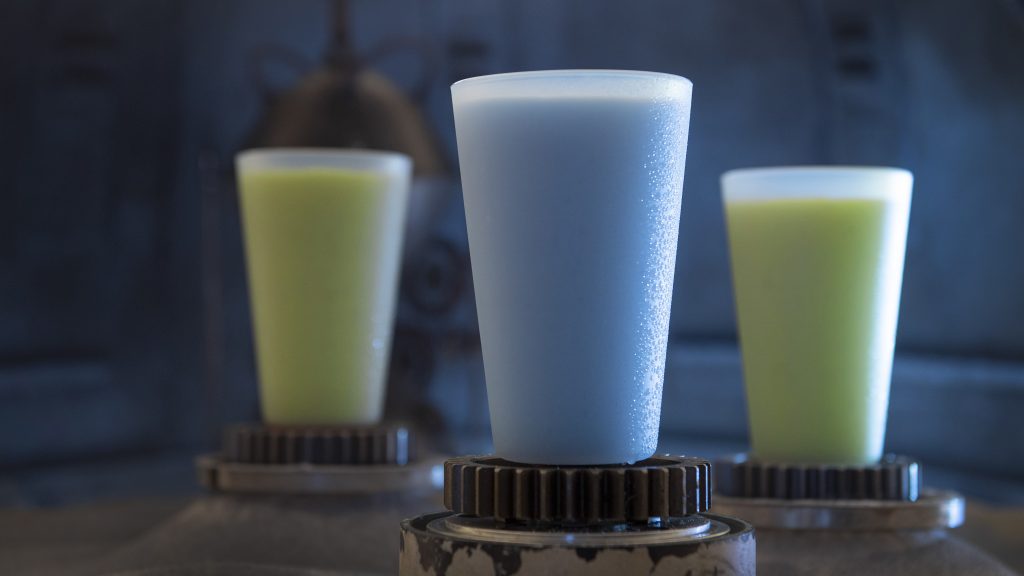 Ronto Roasters, Kat Sakas Kettle, and the Milk Stand
There are plenty of quick bites to pick up while you are in Black Spire. At Ronto Roasters, you can have a sandwich, or the signature menu item, a Ronto Wrap. Ronto Roasters also serves turkey jerky, although you will notice that Galaxy's Edge food will have unfamiliar names… Well, unfamiliar if you are not well versed in Star Wars creatures and plant life. For example Bantha Milk is available at the milk stand in the form of a blue milk shake. If you are partial to the green milk from Thala Sirens you can get that, too. You will also find kettle corn with a unique mix of spicy sweet and savory flavors found only on Batuu. I think that's going to be first on my list of must-tries.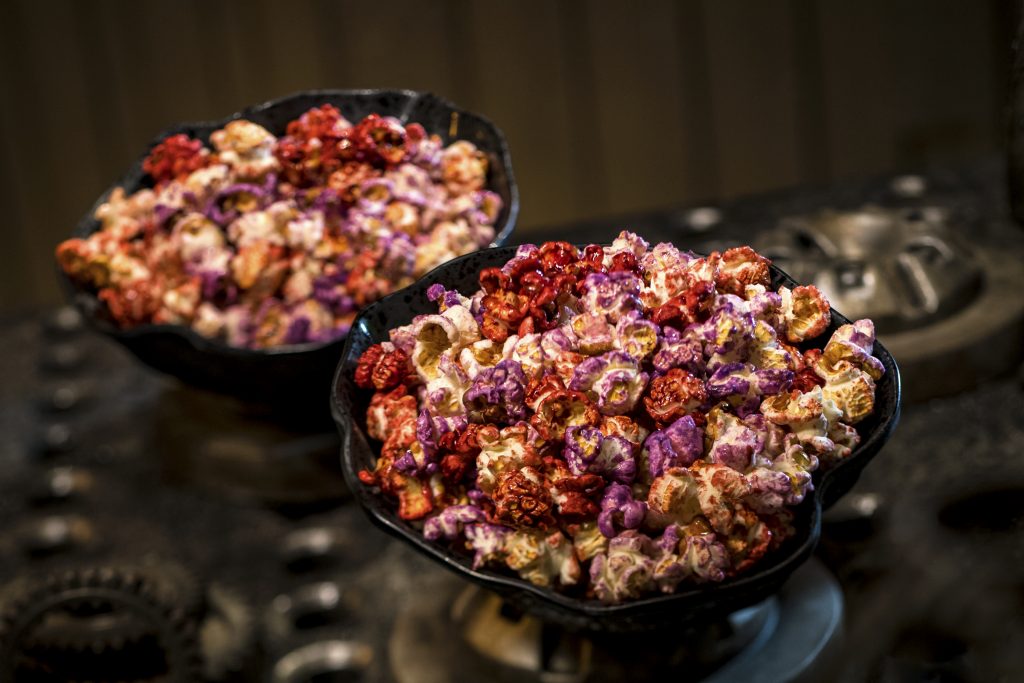 Tuggs' Grub
Strono "Cookie" Tuggs is as close as you can come to a celebrity chef. He uses his mobile kitchen to fly around the galaxy, pick up fresh ingredients and feed travelers. Among the unusual Galaxy's Edge food he serves are plant based meatballs, Plant based meatloaf, Pot Roast, Pork Ribs, Chicken and Fish. However, those aren't the names on the menu. Be prepared to see menu items like Tip-Yip and Shaak. It might be worth your time to look at the menu online before you visit to streamline the ordering process. Kids will have an easy win with Chicken and Mac 'n' Cheese, but they will also have a chance to branch out with Shrimp and Rice Noodles.
I'm not saying I'm excited to visit Batuu just for the food…but I will definitely be sampling as many of these as I can.