Uranus Missouri: Everything You Didn't Know You Needed To Know
(This post may contain affiliate links. Read my full disclosure.)
If you meet me for the first time, your initial assessment might include words and phrases such as "uptight" or "RBF." You probably wouldn't guess that inside me lives the sense of humor of a 12-year-old boy. Now you know, so it probably doesn't come as a surprise that when I had the opportunity to explore Uranus Missouri, I jumped all over it.
If you didn't know such a place existed, buckle up and settle in for all the information you didn't know you needed about Uranus. Tee hee.
Uranus Missouri: Everything You Didn't Know You Needed To Know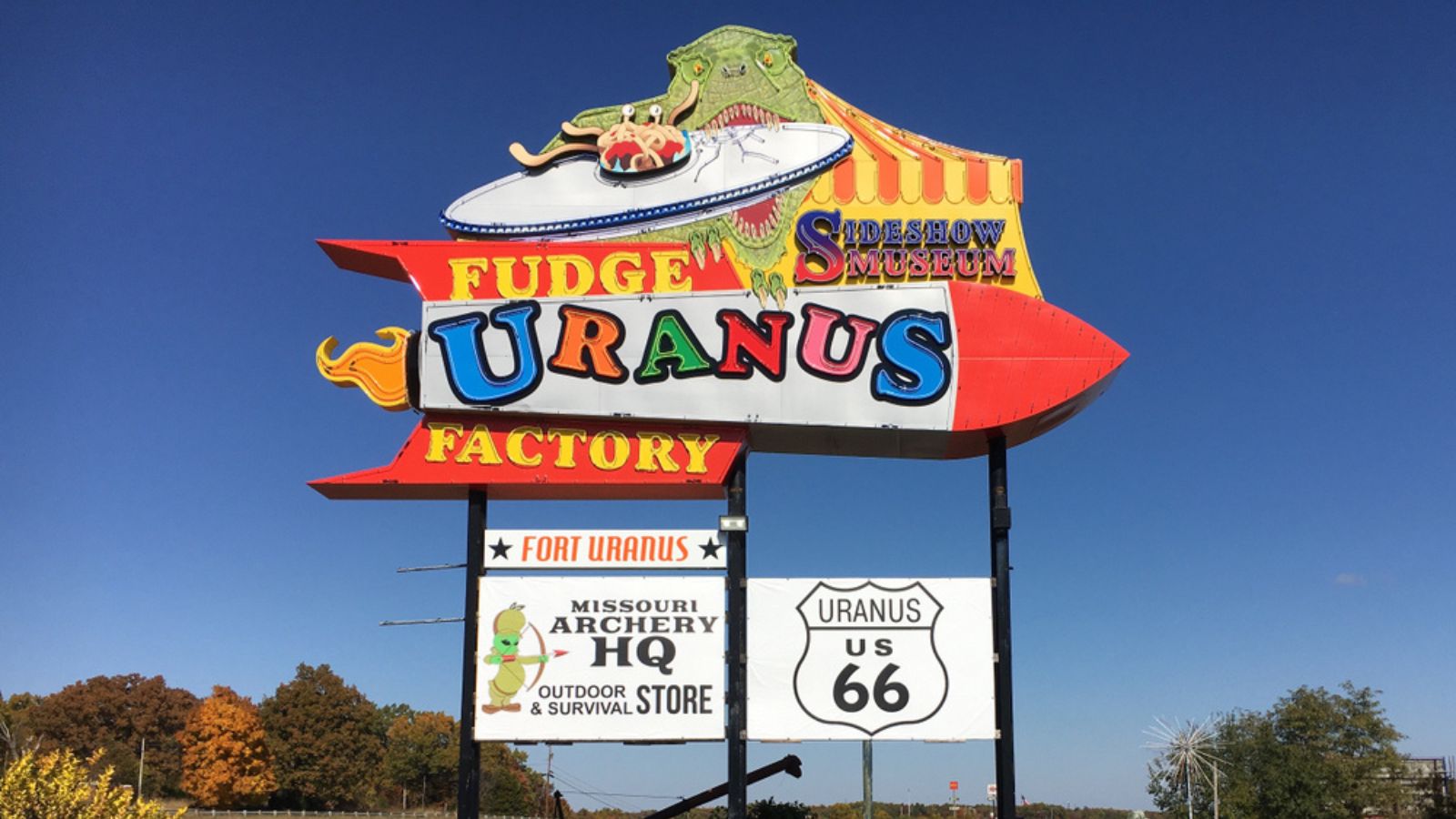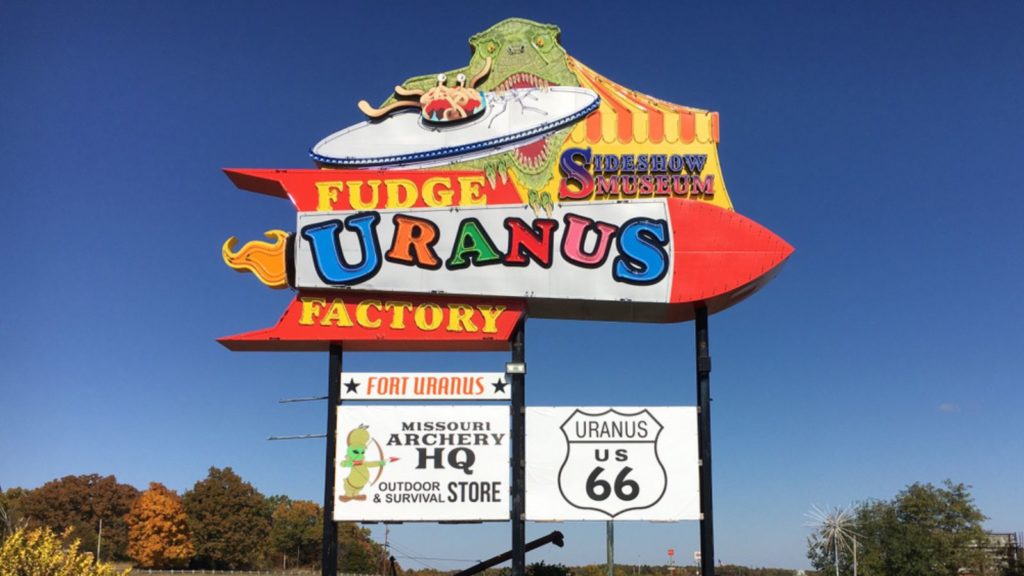 My family and I discovered Uranus while driving in the Mark Twain National Forest. We first saw the exit signs for Uranus as we were approaching Rolla. I told my husband there would be no question about stopping. The Uranus jokes commenced. Terrible and hilarious in a way that only jokes about Uranus can be.
Where is Uranus Missouri?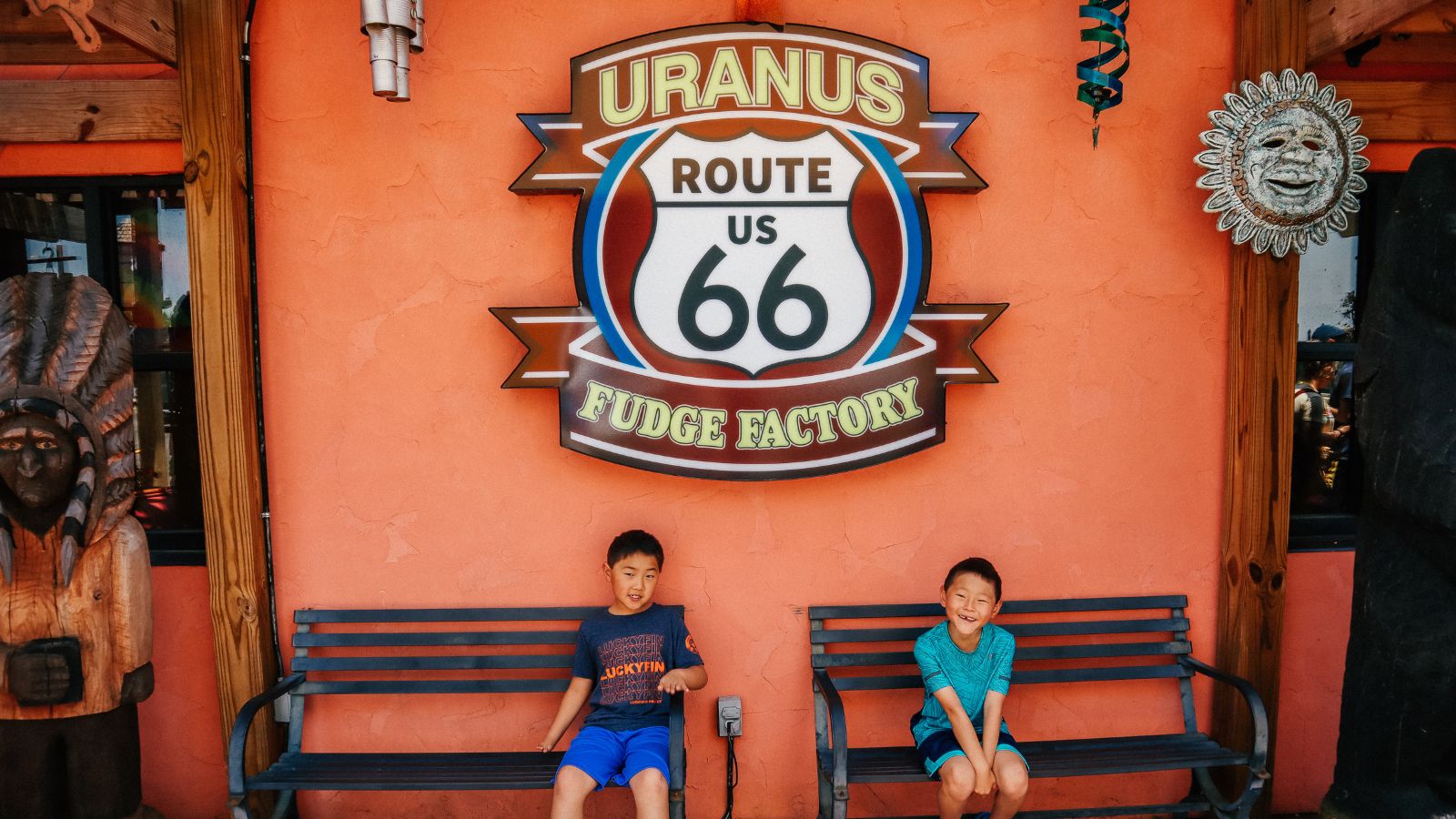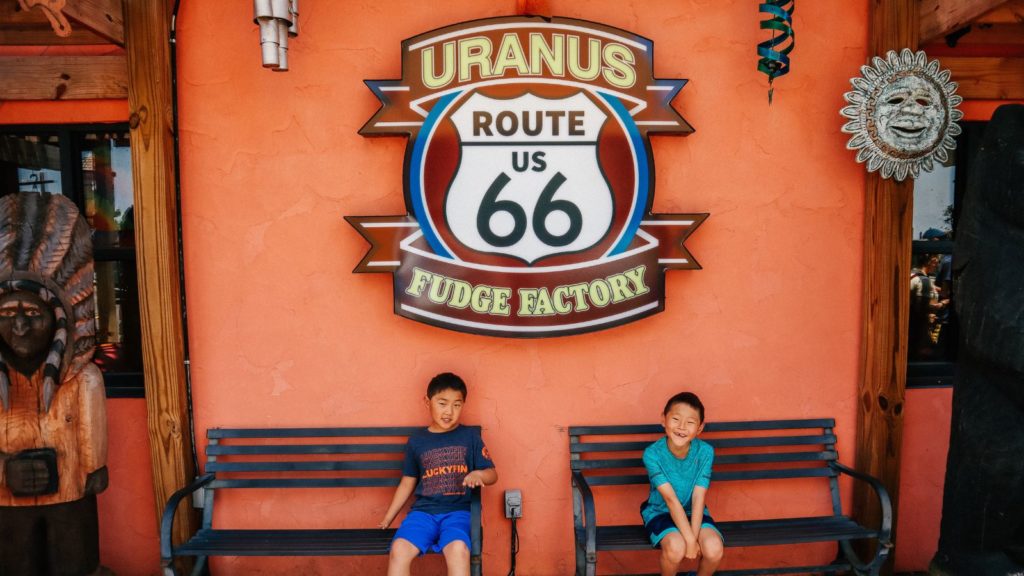 Uranus Missouri isn't actually a real town. It's a pit stop along I-44 right outside of Fort Leonard Wood. You'll take exit 163. You absolutely cannot miss it. The signs can be easily seen from the highway.
What is there to do in Uranus?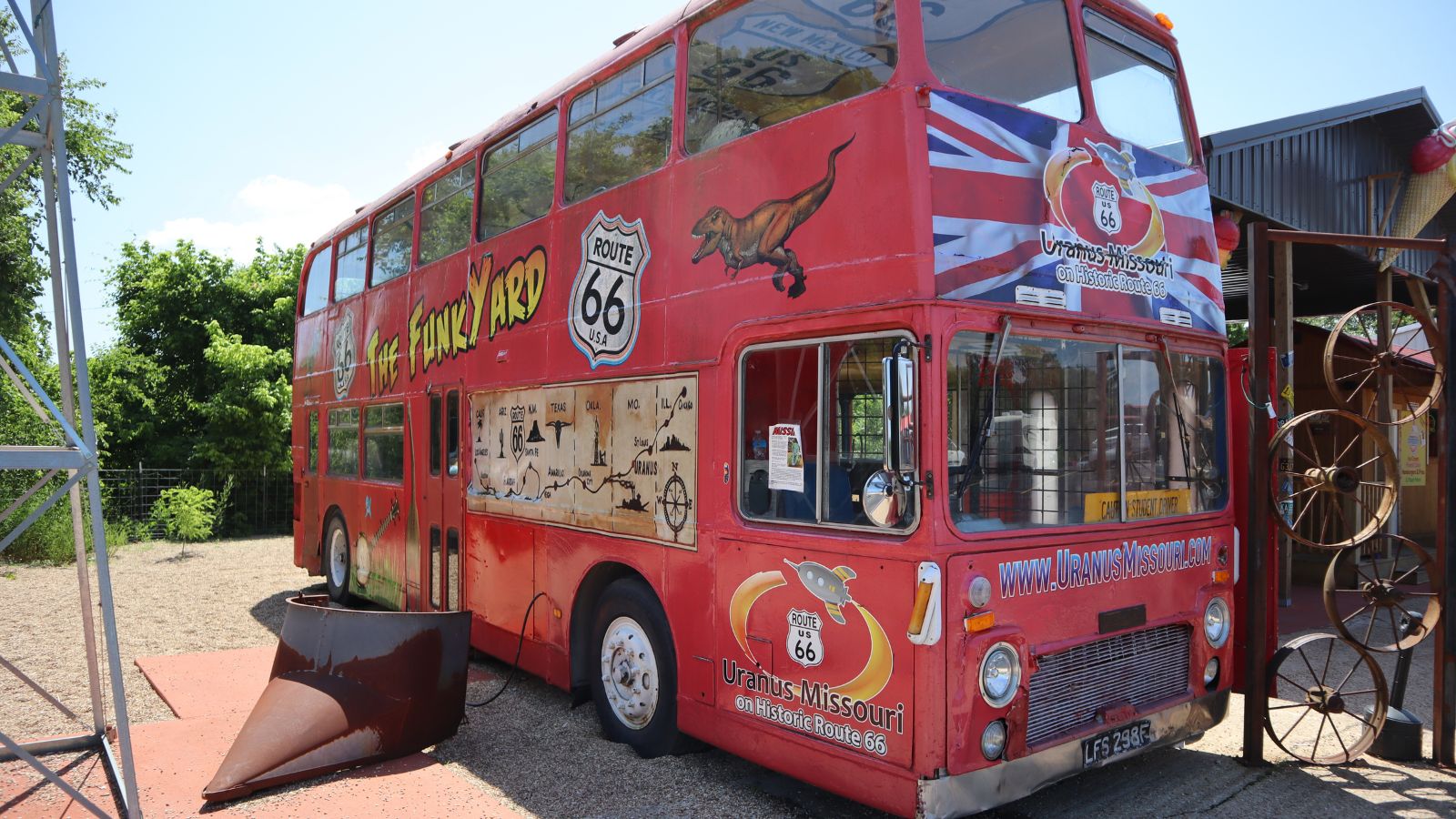 A half-hour pit stop is probably enough time to see the sights and take your pictures. You can also explore the Fudge Factory, which is also a little store. In addition to several varieties of delicious fudge, there are also merchandise, snacks, and restrooms. The employees will greet you with a hearty "Welcome to Uranus" when you come in and send you off with a "Thanks for picking Uranus" when you leave.
If you want to stay longer, there's a sideshow museum, an escape room named "Escape from Uranus", and an outdoor outfitter complete with an indoor shooting range.
Food and beverage options in Uranus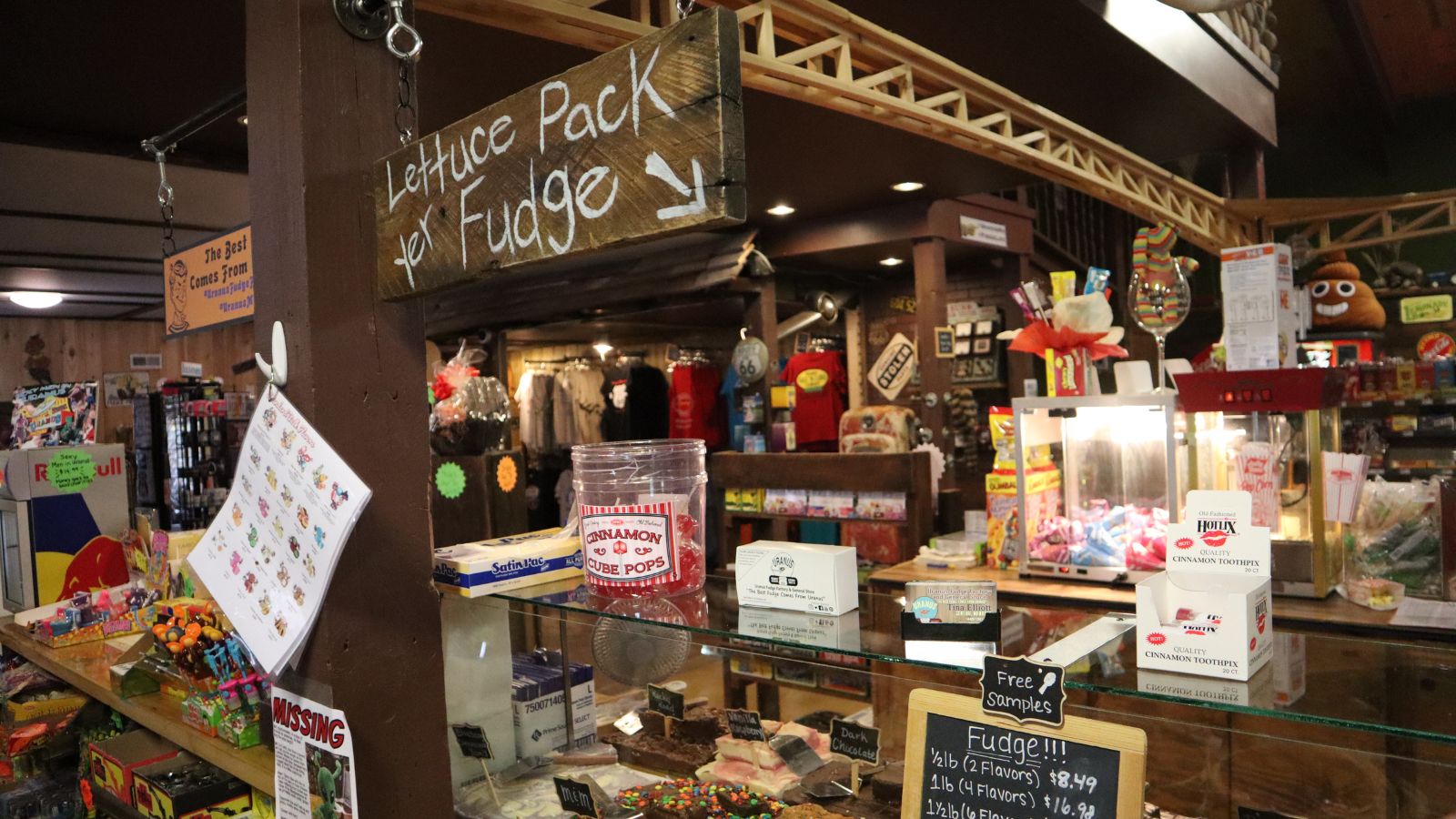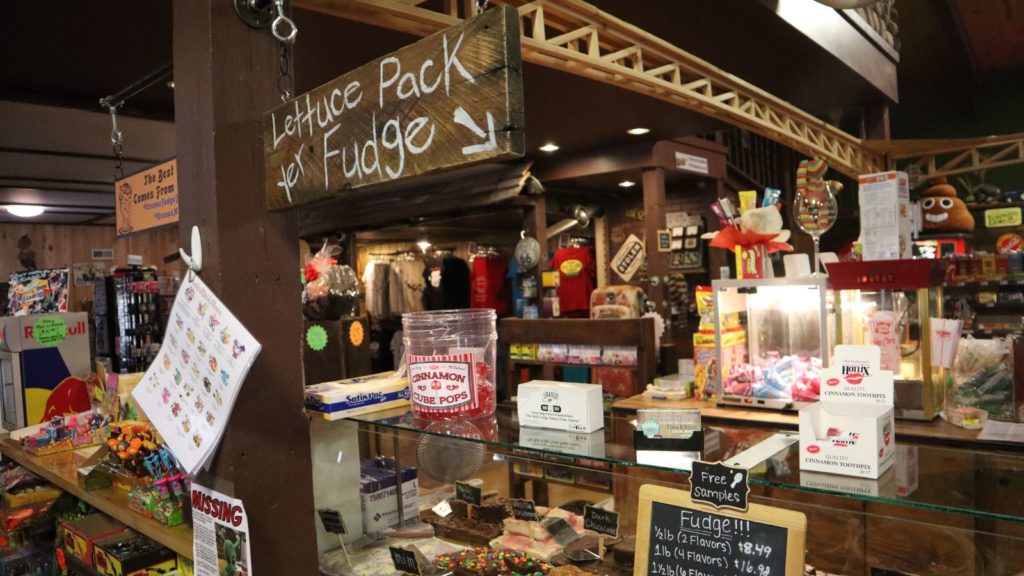 In addition to the Fudge Factory, there's also a restaurant called Chicken Bones Party Bar and Grill. It's open from 4:00 p.m. until midnight Sunday through Thursday and until 1:30 a.m. Fridays and Saturdays. I'm very curious at what kind of late-night action one might find in Uranus but we didn't stick around to find out. The menu consists of tacos, wings, burgers, and loaded cheesy fries.
There's also a "Moonicorn Creamery" that sells ice cream, funnel cakes, and a few other food items. If you're hungry for real food outside the Chicken Bones hours, they serve foot-long hot dogs, burgers, and beef sandwiches.
Best picture spots in Uranus Missouri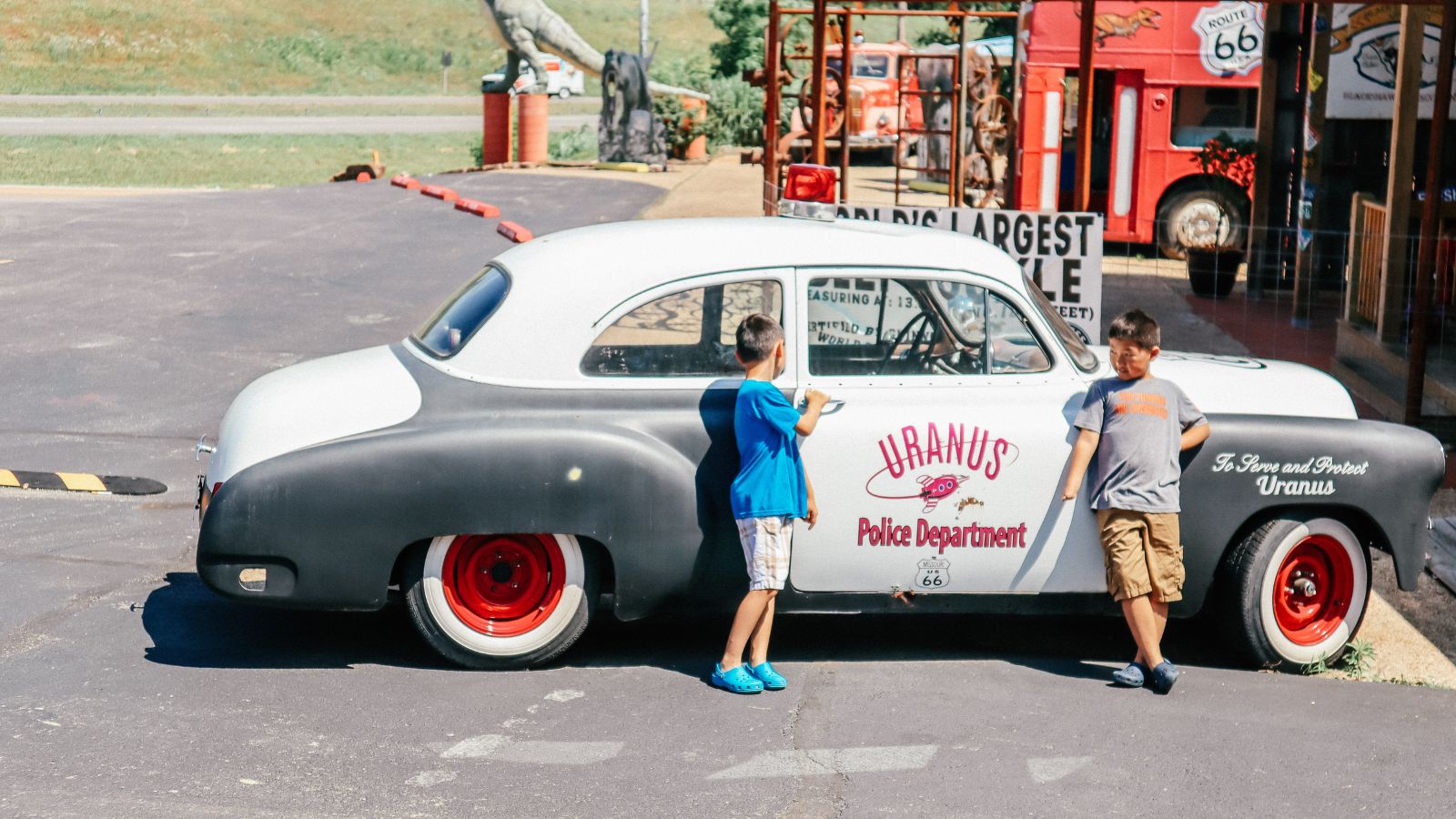 Uranus was designed with photo opportunities in mind. There are lots of fun, silly, Instagram-worthy spots to snap pictures. When you tell people you went to Uranus, it's probably a "pictures or it didn't happen" kind of situation.
Make sure everyone in your group gets the joke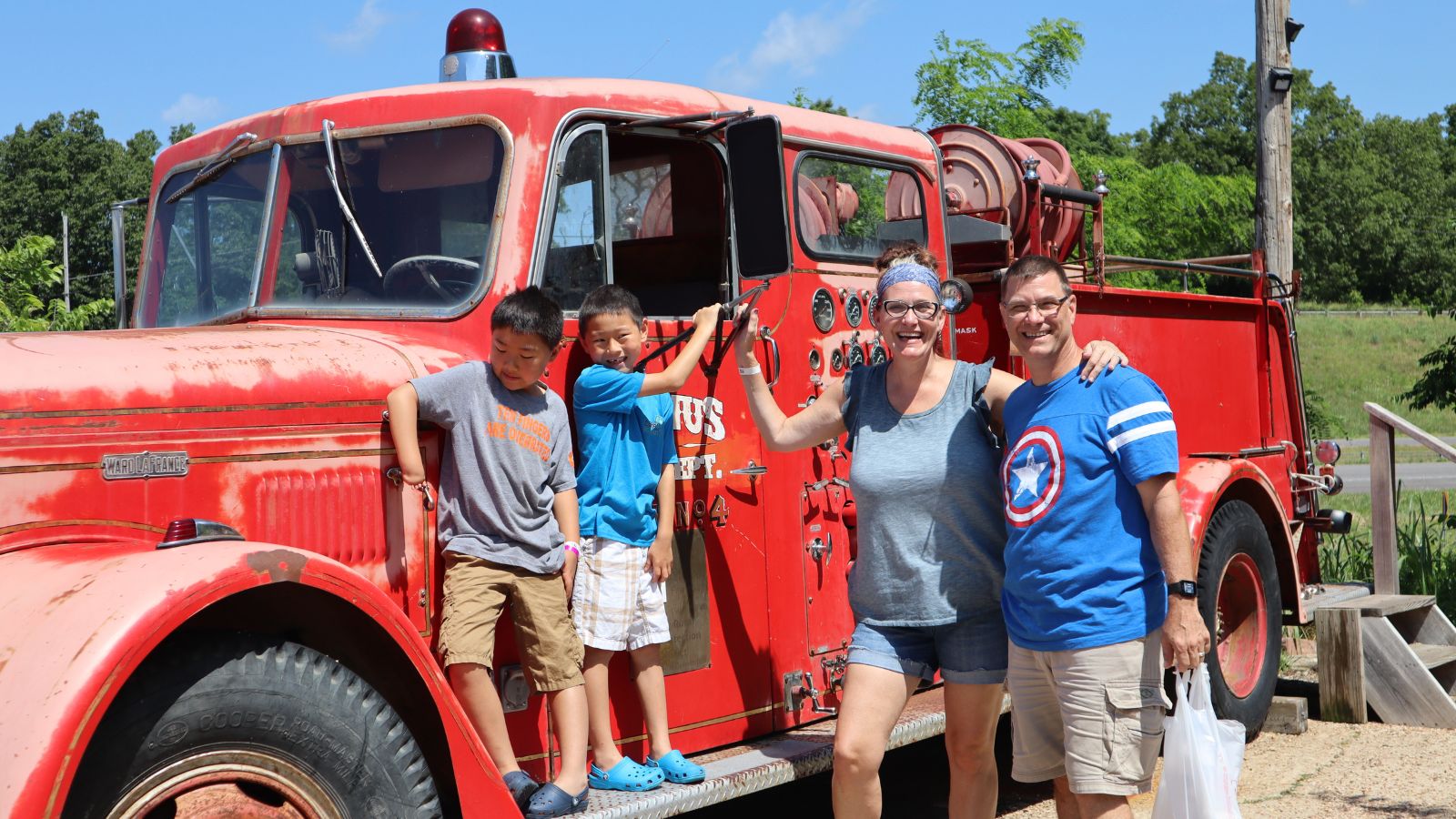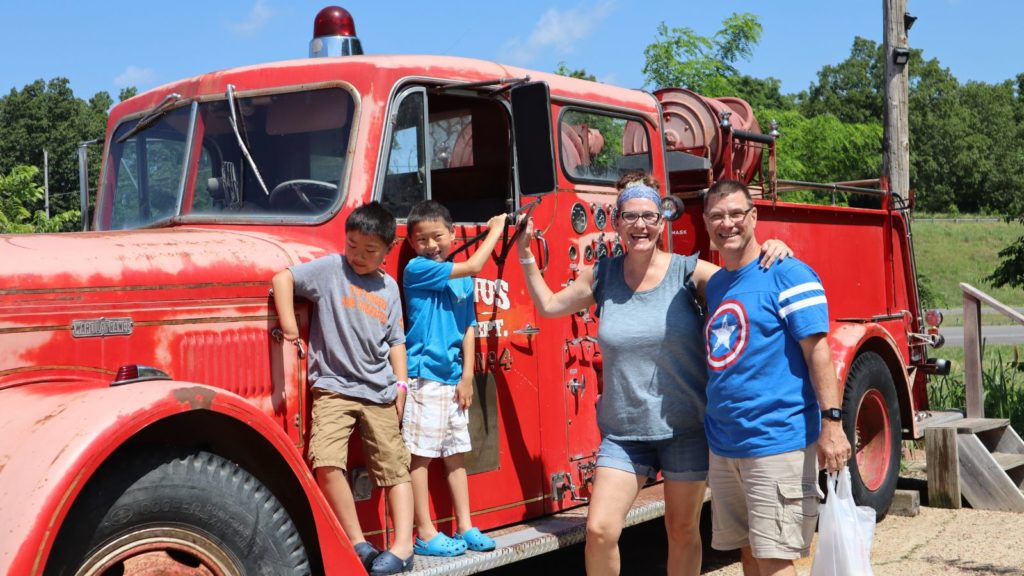 My elementary school-aged kids didn't get the joke at first and my husband and I were chortling in the front seat and cracking Uranus jokes.
Them: "What's so funny about Uranus?"
Me: "I'll tell you after camp."
We were on our way to take our kids to camp, where they'd spend four days with people they'd never met before and I didn't want to be the mom responsible for the barrage of potty jokes at camp. Then, one of them said :
"I don't know why you're keeping Uranus a secret."
So, I told them. As you can imagine, the Uranus jokes have been abundant in our household ever since. And, I'm okay with that, even when I pretend I am not.
Is Uranus worth a special trip?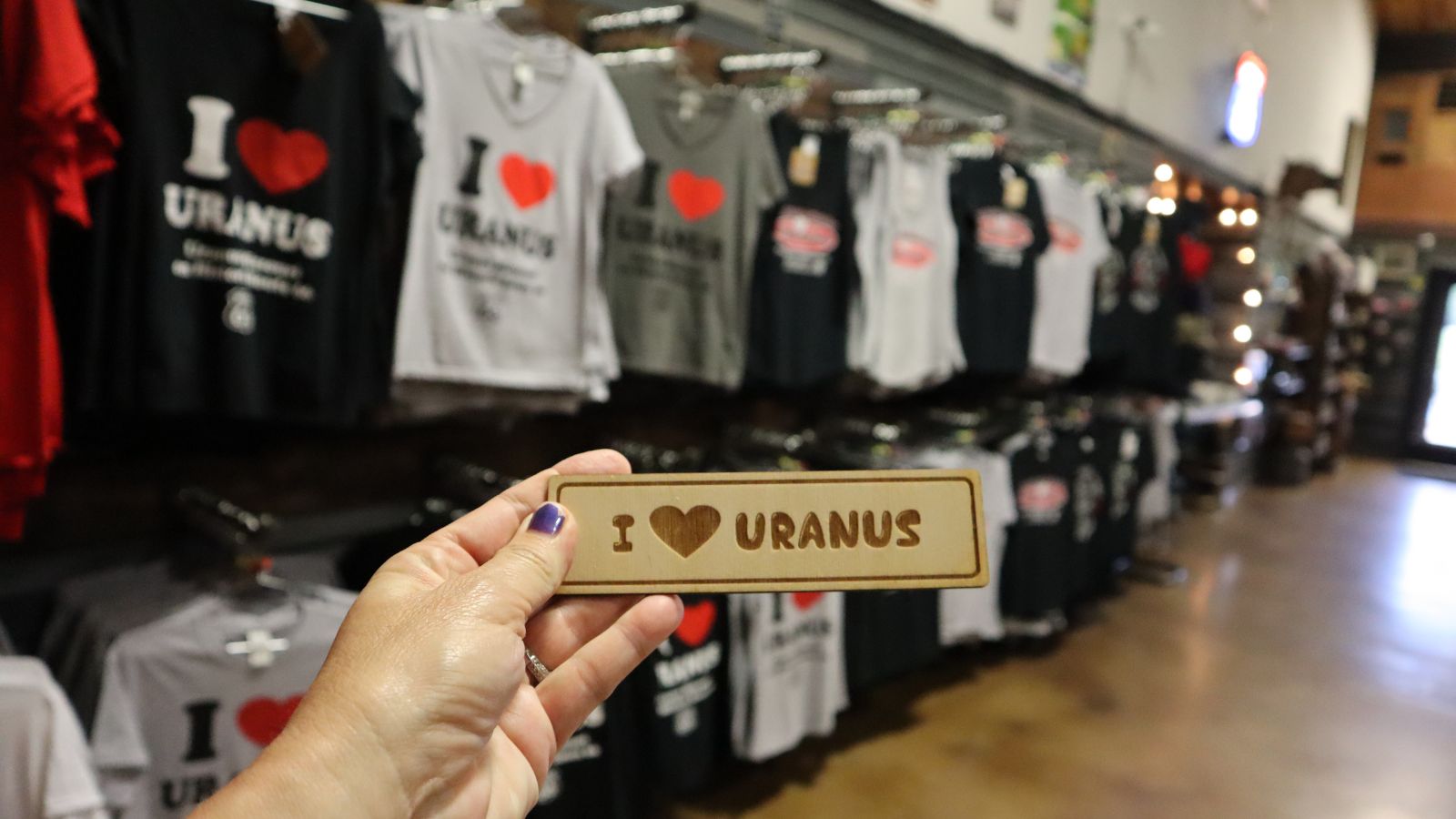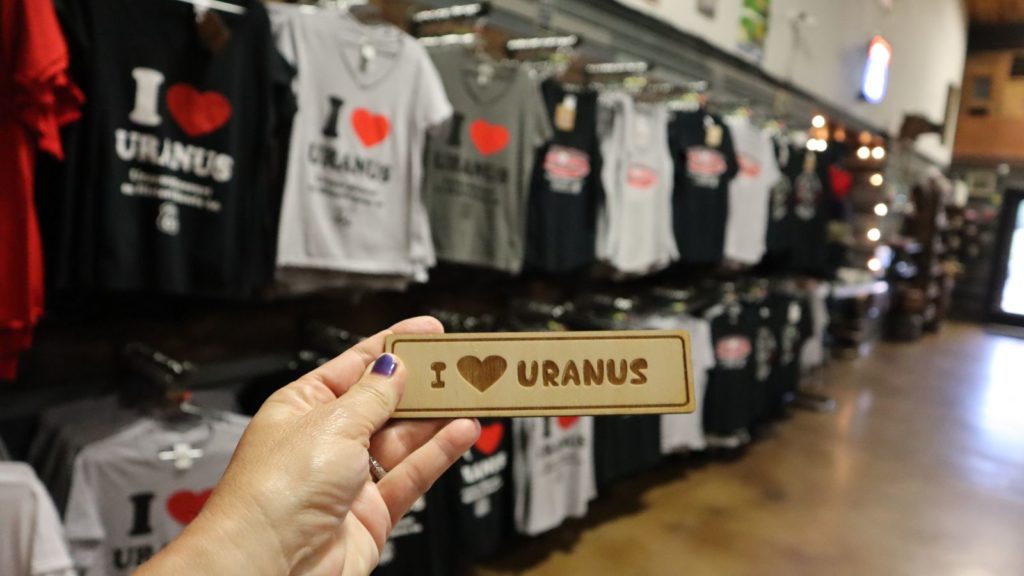 Probably not but do yourself a favor and don't miss it if you're driving by. In my opinion, it would be worth going a little out of the way to see. It's 124 miles from Branson and perhaps worth a side trip from there if you're really into kitschy and campy.
We'd stop here again. The fudge is really good. I'm a real sucker for sweets. And, as my youngest says "I can't want to go back again and see how Uranus changes over time."
Indeed.
There are snacks. Clean restrooms. A well-maintained playground. An opportunity to stretch your legs and entertain your inner 12-year-old.