Searching for my lost shaker of salt – Margaritaville Resort Gatlinburg
(This post may contain affiliate links. Read my full disclosure.)
You probably have Jimmy Buffet's popular song Margaritaville memorized. I can belt out lyrics about busting out my flip flops and there being a woman to blame…badly. I'm not a very good singer but everyone knows and loves that song. But did you know Margaritaville is an actual place you can visit and that it's surprisingly family friendly? There are Margaritaville Resorts and Hotels all over the world. We recently had the opportunity to stay at Margaritaville Resort Gatlinburg and although I'm still searching for that salt shaker, I did find lots of fun at Margaritville Resort in Gatlinburg Tennessee and I've got all the details you need to help you plan your own getaway.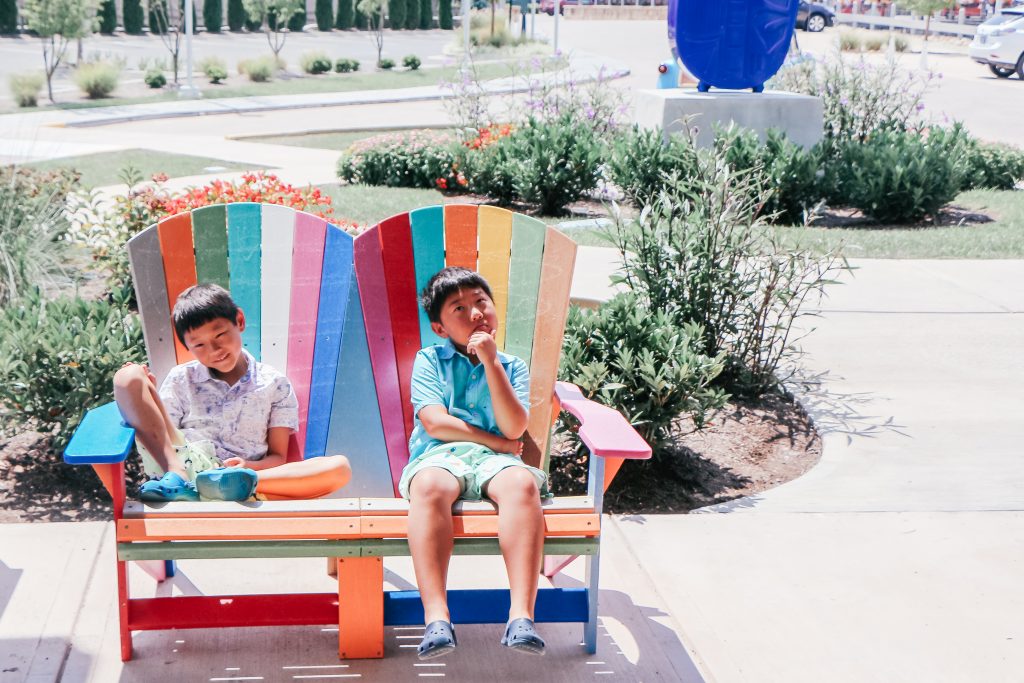 My family and I were hosted by Margaritville Resort Gatlinburg. All opinions are mine.
Margaritaville Resort Gatlinburg – Surprisingly Family Friendly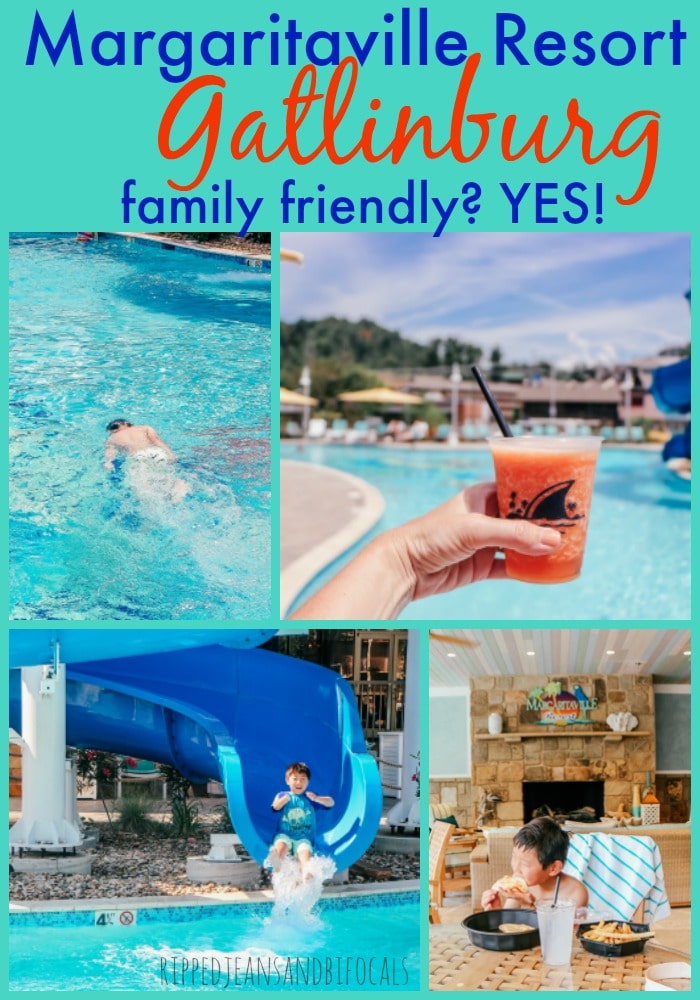 If you're a fan of Jimmy Buffet songs, there's a decidedly "adult beverage" vibe about them but Mararitaville Resorts are amazingly family friendly. I know a good sign of a good trip is "We need to plan another trip back here" and that is where we're at. I hope you enjoy reading about our experience and I hope it inspires you to find your own lost shaker of salt…or at least have a really good time looking for it.
Family Friendly Environment – Yes, really!
While there is no shortage of booze in the blender and frozen concoctions, the atmosphere at Margaritaville Resort Gatlinburg is relaxed and family friendly. The lobby is casual but upscale. It's a place you can sit down and relax with your family, have a drink, people watch or bird watch and not feel like you're going to get the stink eye because your kids rumple the sofa cushions.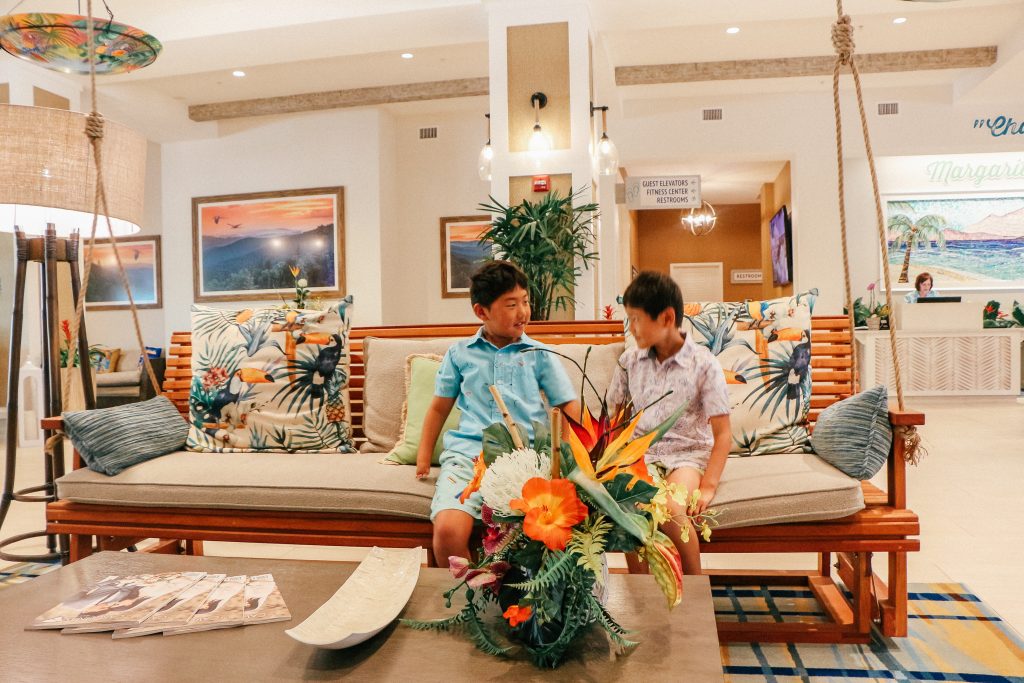 I love when I first walk into a new hotel. First impressions are everything and you really get the vibe of a new place by taking in the lobby, even if you don't think you're really scoping it out.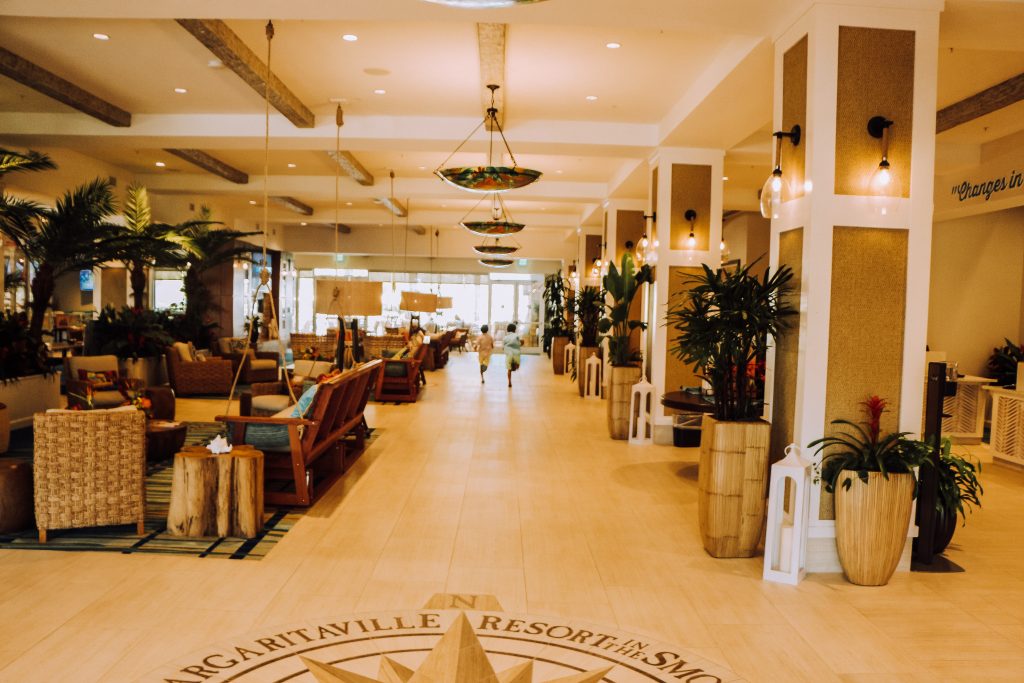 The lobby at the Margaritaville Resort Gatlinburg is just somewhere you want to sit and chillax. You can sit on the patio inspired furniture or on one of their front porch swings. Yep, as in "strumming my six string on my front porch swing." I'm sure that wasn't an accident and it adds to the atmosphere.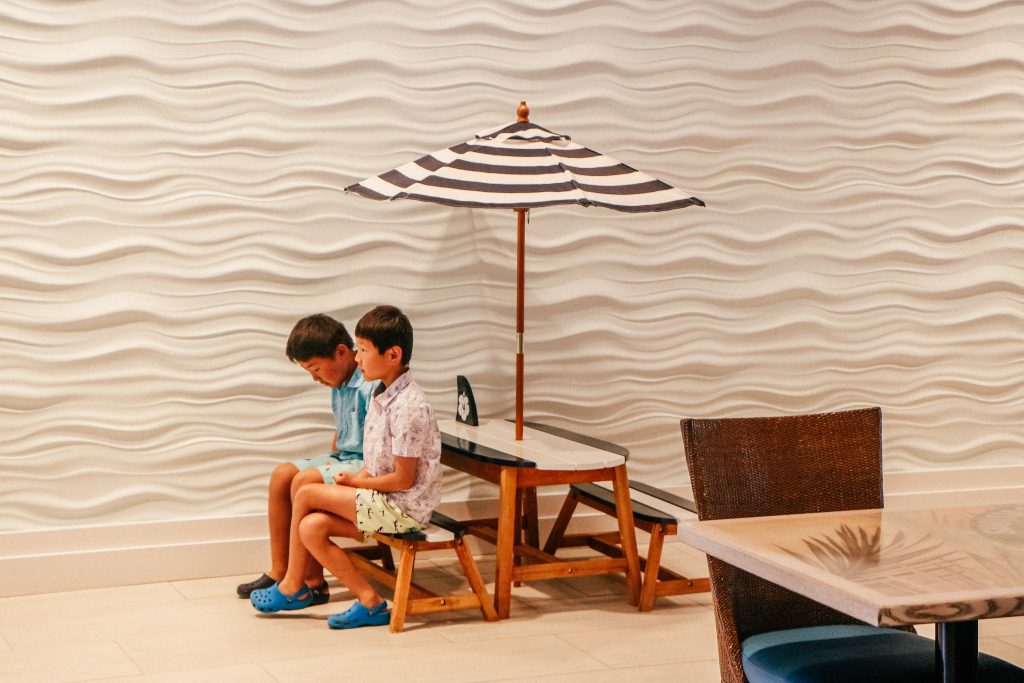 The entire resort just had such a fun relaxed vibe. There were a couple of stressful elements to our trip in and it was easy to shake them off once we got checked in.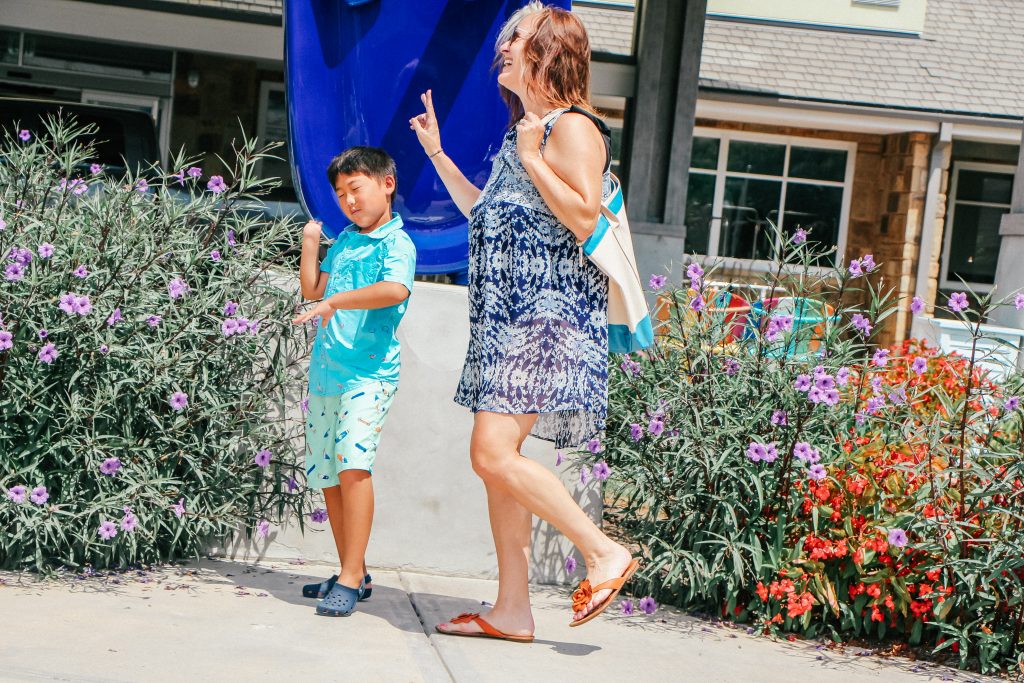 Margaritaville Resort Gatlinburg really hits you with the 360 degree senses. Not only is everything visually pleasing, everything smells good and there's great, upbeat music everywhere you go. Nothing is overpowering…it's just the right amount of everything.
Well…maybe except for the birds. There are two parrots in the lobby and one of them was quite temperamental. I think her name was Louise.
Get a Room. Stay awhile at Margaritaville Resort Gatlinburg
We stayed in a double queen family suite, which had a ton of space. There were two queen beds, a breakfast table for two, a chair and ottoman plus a wet bar in the main room.
There was a separate room with a pocket door that had a sleeper sofa and another television. This room is perfect for larger families or families that just want a little bit of space to spread out.
The regular rooms are very light and spacious and I was absolutely in love with every bit of the decor, from the throw pillows (available for sale in the gift shop in the lobby) to the bedside table lamps to the robe (also available for purchase and I totally thought about it.) Seriously – this is the best hotel bathrobe evvvverrrr. I usually don't love hotel robes and I'll put them on only if I'm cold, which is why I put this one on. It was delicious. If I had a do-over, I'd have bought it.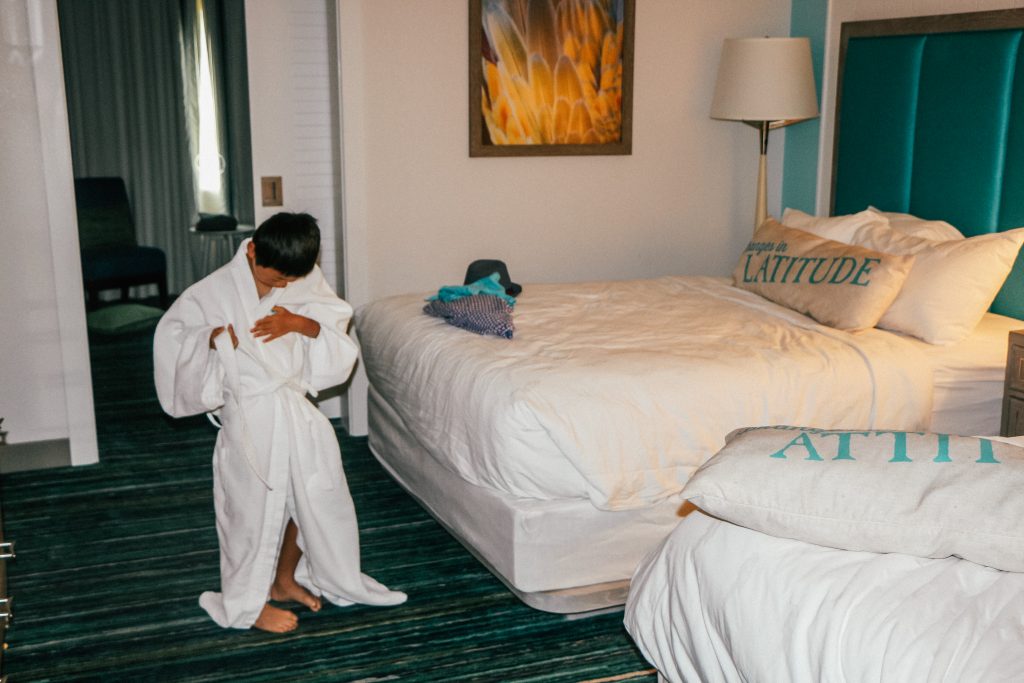 Standard room amenities include:
50" LCD Smart TVs
Private Balconies (most rooms)
King Rooms with Fireplaces
Refrigerator & Microwave
Keurig Coffee Makers
Complimentary WIFI
In-Room Safe
The 50″ LCD Smart TV and the Keurig are huge for me. It's that little extra touch of what we have at home that makes a difference. No one likes to start their day with a blah cup of hotel room coffee and no one staying at Margaritaville has to do that.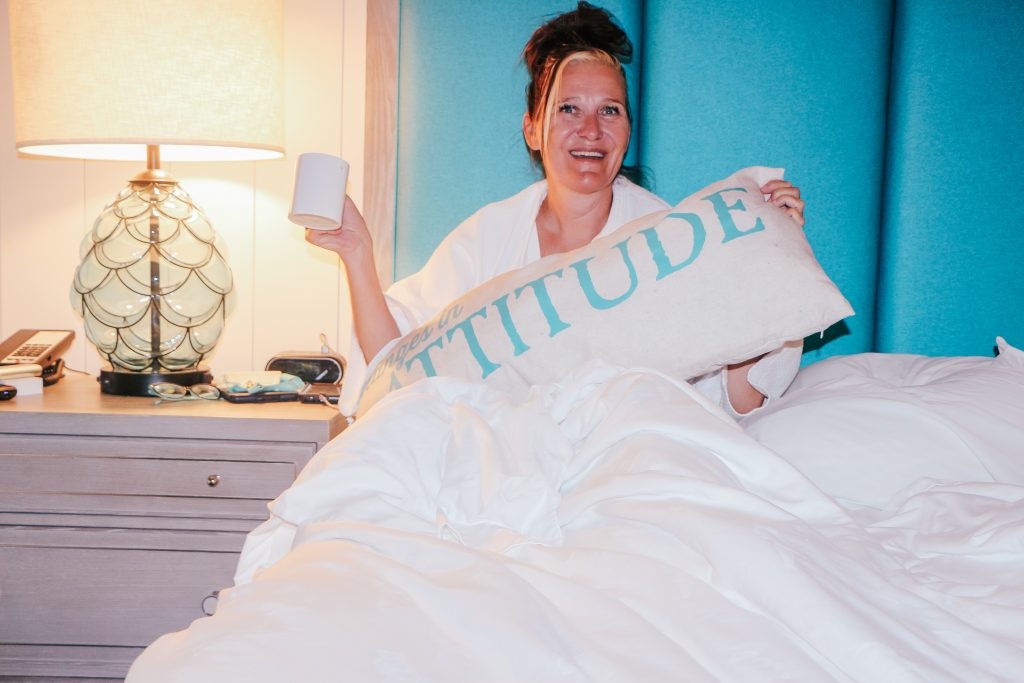 You can check out the various room options and rates here. You'll find their room rates are amazingly reasonable for what you're getting. If you've ever thought about splurging to upgrade for that larger room, this is sure the place to do it.
This property also has a detached bungalow with a private fire and river view called Jimmy's Hideaway. The pictures were pretty droolworthy, so just for grins, I looked up how much it would be to stay here. If you're looking to upgrade your trip to the Smokey Mountains, this is your place and it is so affordable. Obviously, there's limited availability but this looks like accommodations worth planning your trip around.
The pools at Margaritaville Resort Gatlinburg
There are two pools on property, one inside and one out. The outdoor pool is quite festive with a fast-moving water slide. There's a decent amount of seating in the shade and there's also more seating available on the patio.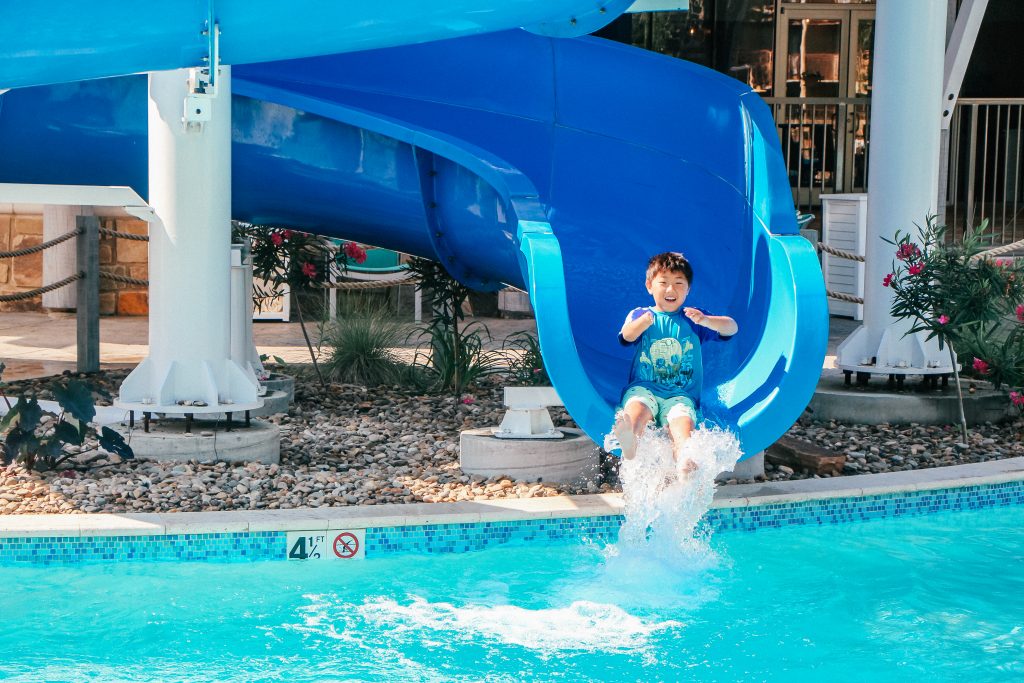 There's a splash pad area for the younger kids and a hot tub that's tucked off in the corner, between the outdoor and indoor pools. The indoor pool looked pretty basic but it gives you the option to swim during the colder months.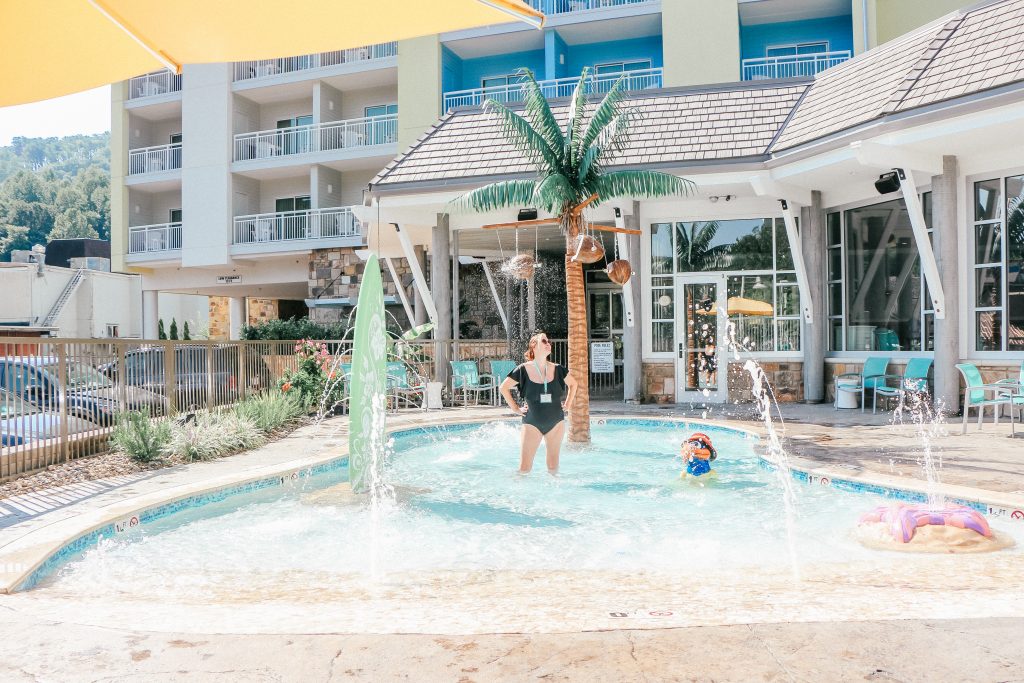 The only thing I'd change is to have the hot tub attached to the outdoor pool, but I get why it's placed where it is. It can be used in all seasons.
We went kind of during the off season, so everything felt deliciously uncrowded while we were there. That said, the parking lot was mostly full and the resort didn't feel empty…just uncrowded. We were out at the pool by 10:00 a.m. each day and had the whole pool to ourselves for a while.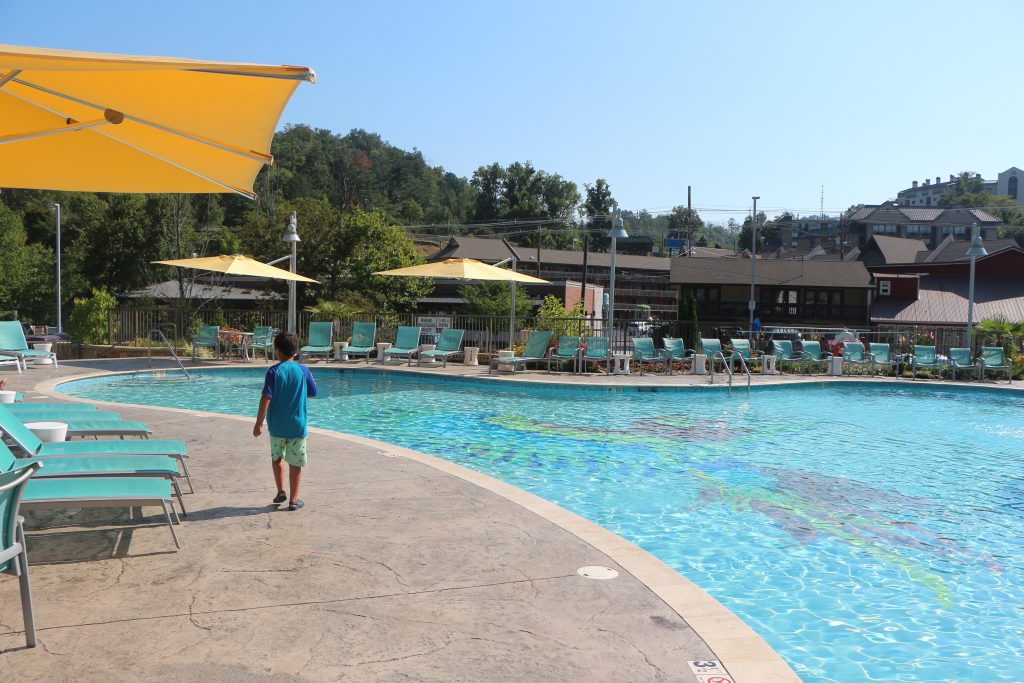 I think my kids rode this water slide about 50 times in a row. It's a really fun water slide. On weekends, there's a server that will come and take your order poolside. On weekdays, you can pop inside to the License to Chill Bar and order food and drinks.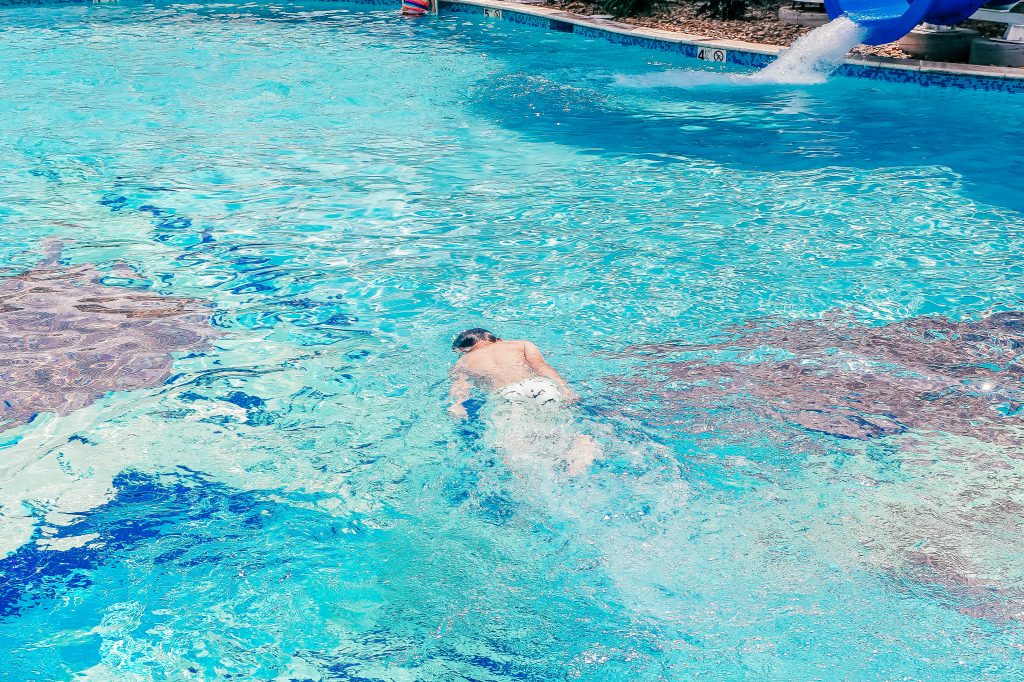 Eatin' and Drinkin'
There is plenty of booze in the blender, don't you worry. The License to Chill Bar off the lobby has a fun selection of drinks you can enjoy inside or outside. They also serve sandwiches, salads, flatbread pizza and more. You can see more of the menu on their website but one thing you don't see online that I saw available at the resort was margarita service served poolside. Yes, you can get your own bottle of tequila and your very own frozen concoction maker and Margarita it up at Margaritaville.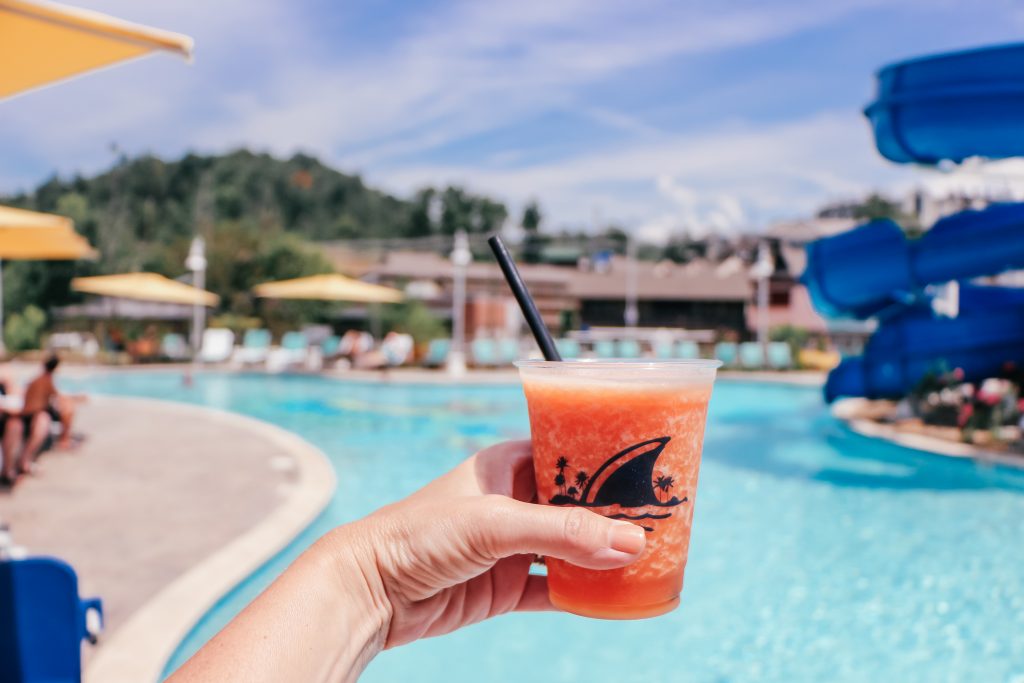 There's also Joe Merchant's Coffee and Provisions which sells coffee drinks and bottled drinks as well as several breakfast items.
In room dining (including pizza delivery and alcohol delivery) are also available. This is some of the most reasonably priced in room dining I've ever seen. We ordered breakfast our first morning and pizza on our last night and it was quick and delicious.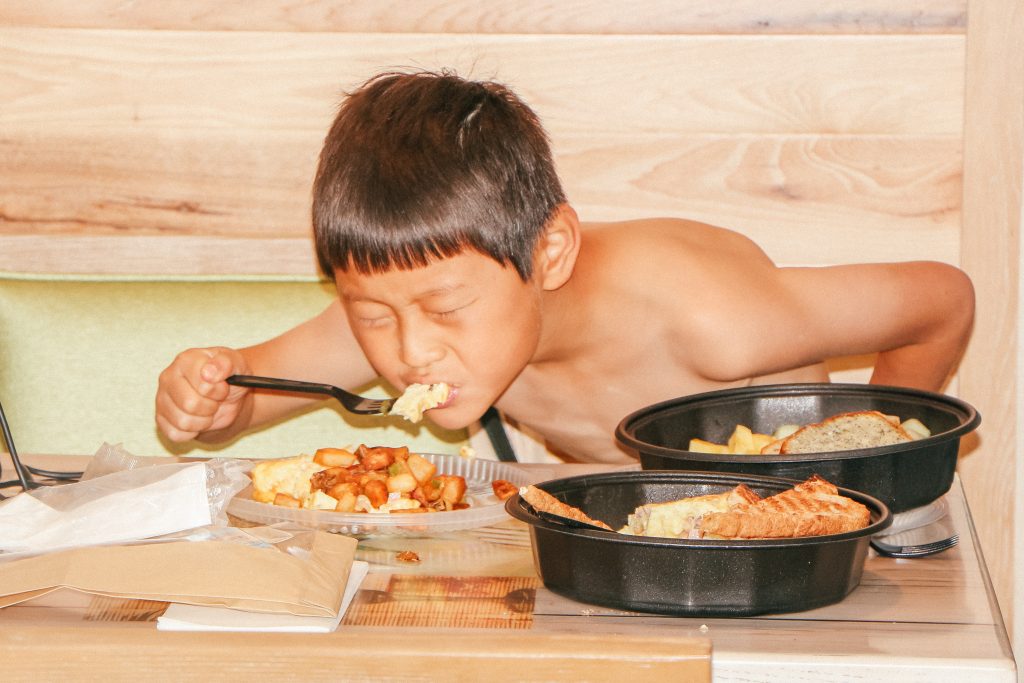 If you want more of a sit down dinner, you can walk across the parking lot to the Landshark Bar and Grill. Some of the menu items and drinks are the same as what's available in the other resort eateries, although you can't charge your food to your room as you can with the other places inside the resort. There's also a street entrance.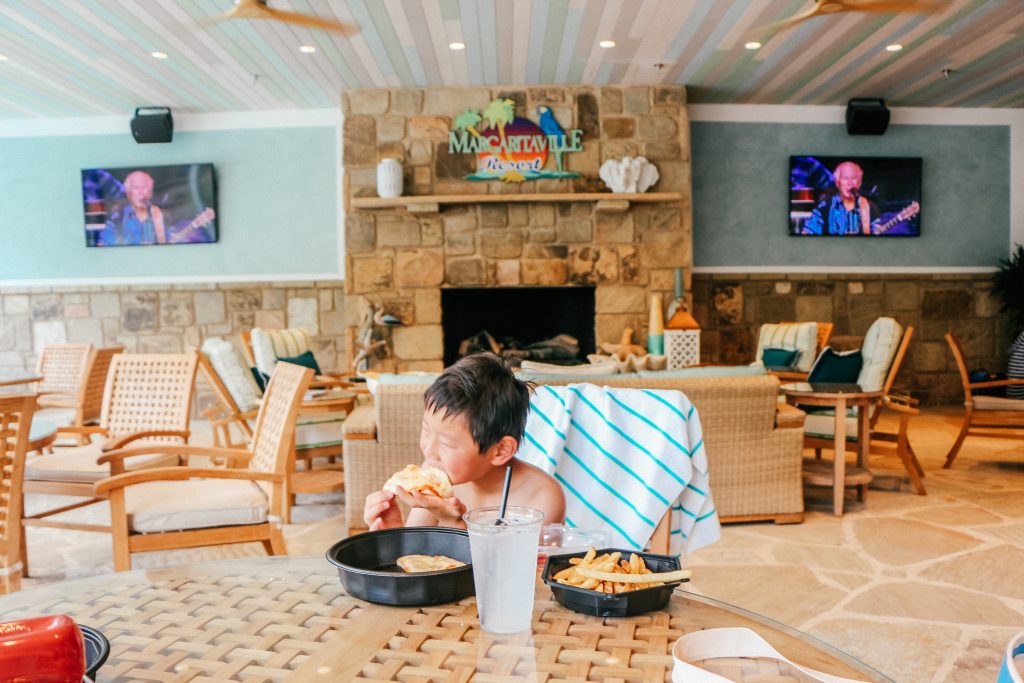 Gatlinburg has no shortage of places to eat within walking distance of the resort, so if you have a hankering to get out and explore, you'll certainly find someplace to your liking. See more of the dining options here.
We mostly ate on property. We found the food to be tasty and filling and true to the overall vibe of Margaritaville. I ate fish tacos and salmon salad and liked them. My kids stuck with pizza and macaroni and cheese…kid food. It wasn't really a foodie trip for us. We were focused on relaxing and unplugging and enjoying the sunshine. You definitely won't go hungry here unless you want to.
Other Resort Amenities
There's an onsite spa where you can get a flip flop worth pedicure, a massage, a facial and much more. There's also a patio and hammock area with a view of the river front where you can relax in the evening.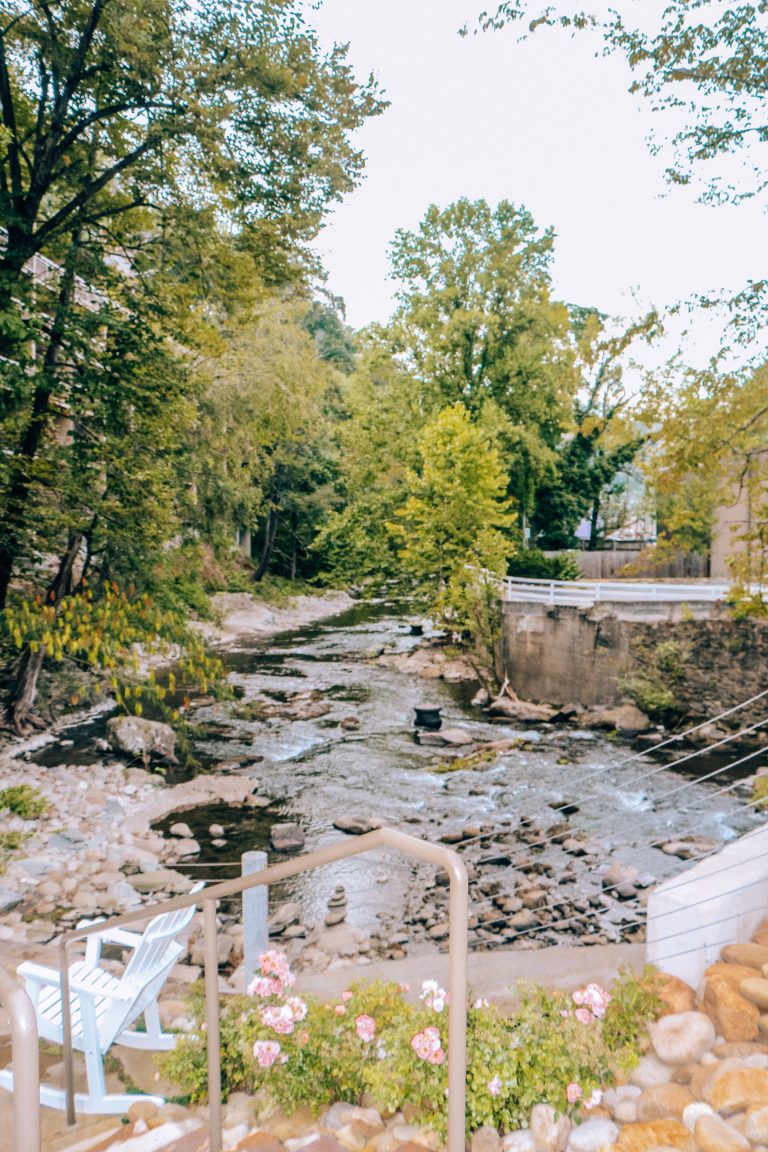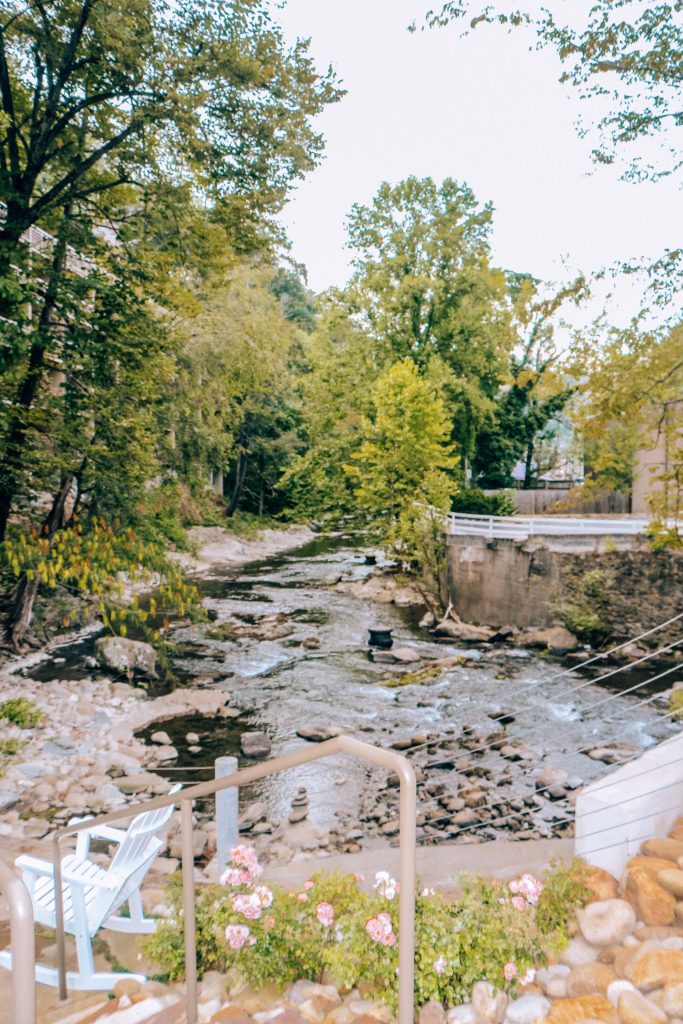 Laundry facilities are available. There's an onsite gift shop as well as a little shop you can buy sundries and snacks, and a 24-hour fitness center. I didn't use that but I took a peek inside and it's very modern and well-maintained.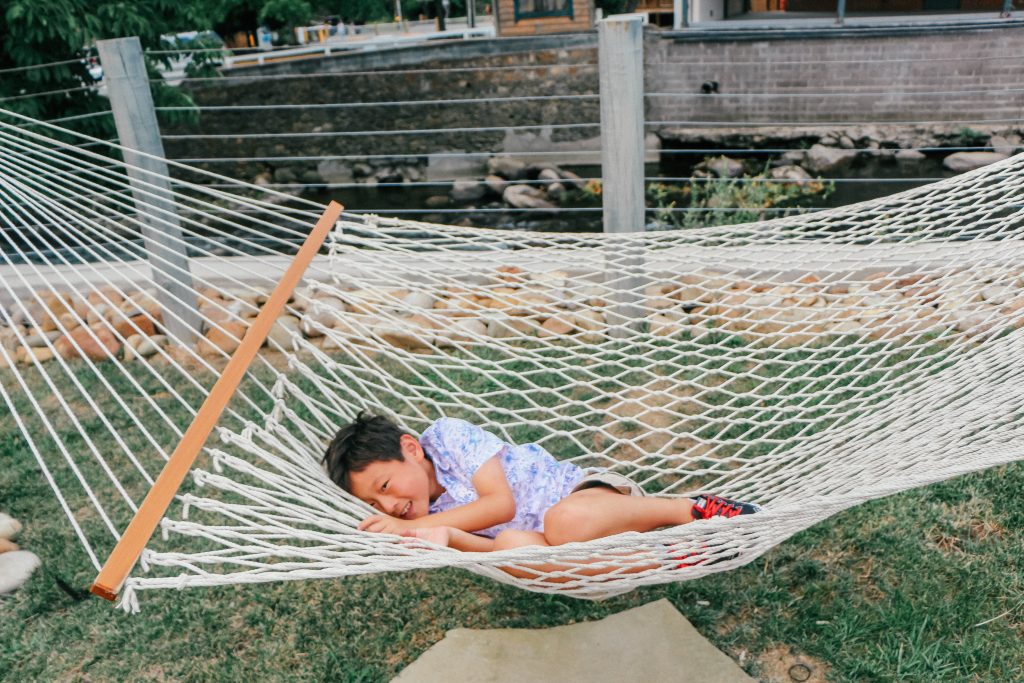 Parking is included.
Nearby Fun
I would have been happy to hang out at the resort the entire time we were in Gatlinburg but we did get out and explore a little bit. We're "National Parks People" and we couldn't not explore the Tennessee side of the Great Smokey Mountains National Park.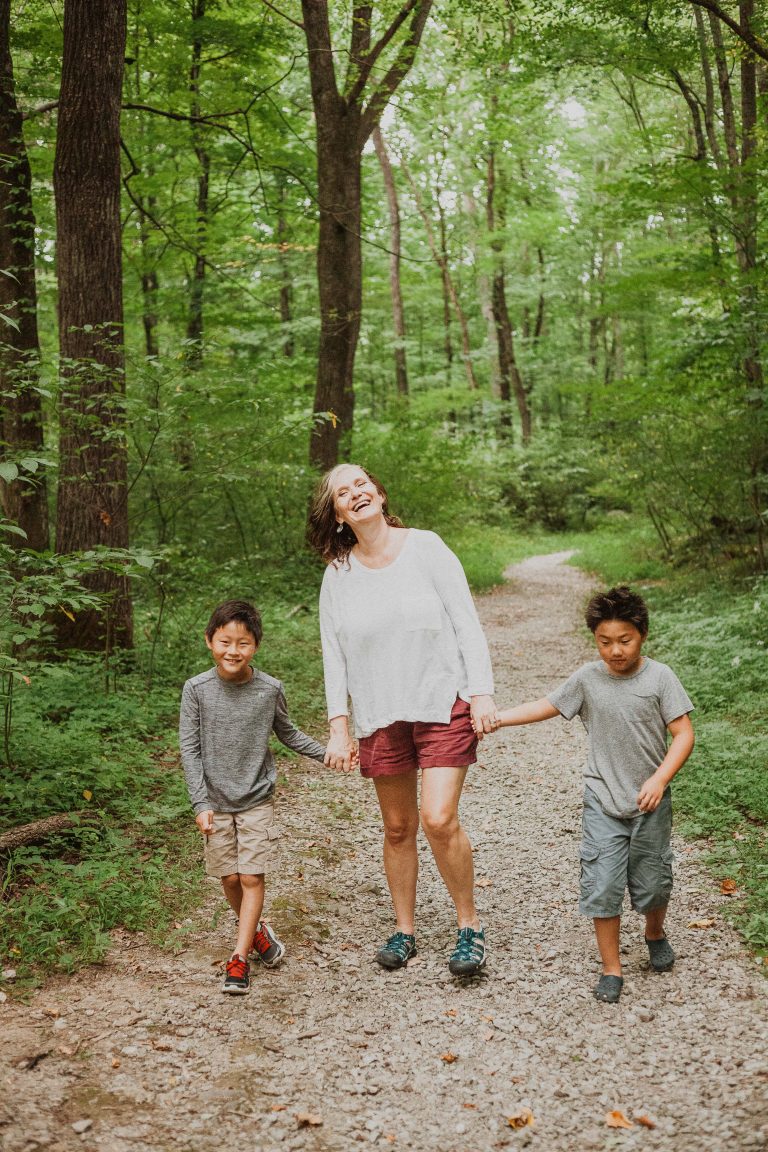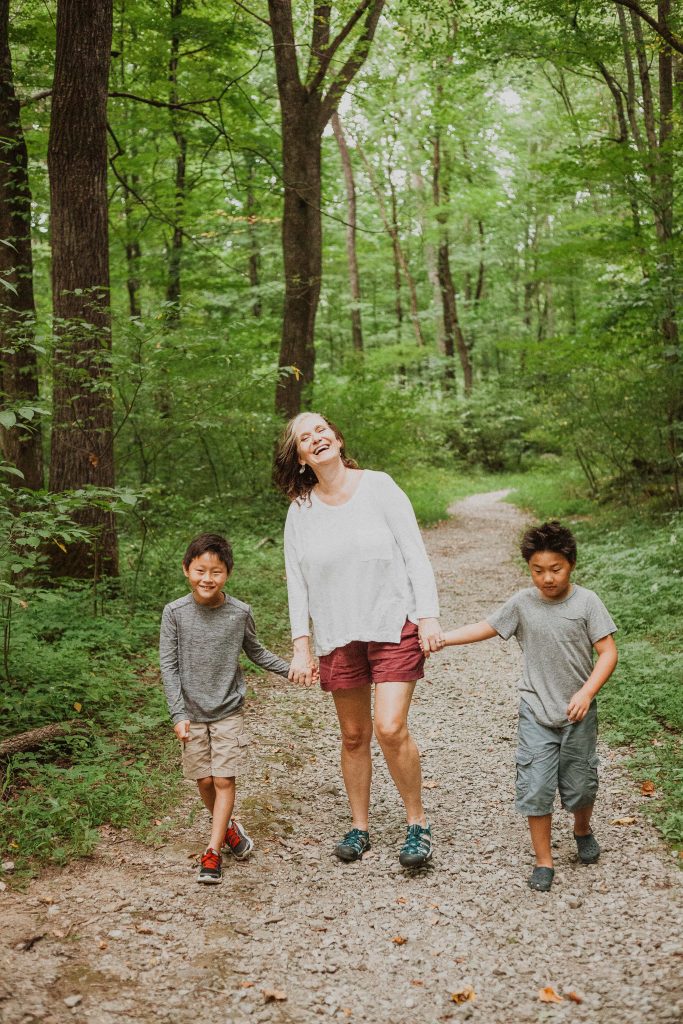 Downtown Gatlinburg is very easy to get to on foot…and if you don't want to walk, the trolley stops right in front of the hotel.
You have your pick of activities in Gatlinburg, from miniature golf to shopping to wine tasting. There's also a lot of Ripley's Believe it or Not Type of attractions if you like that kind of thing.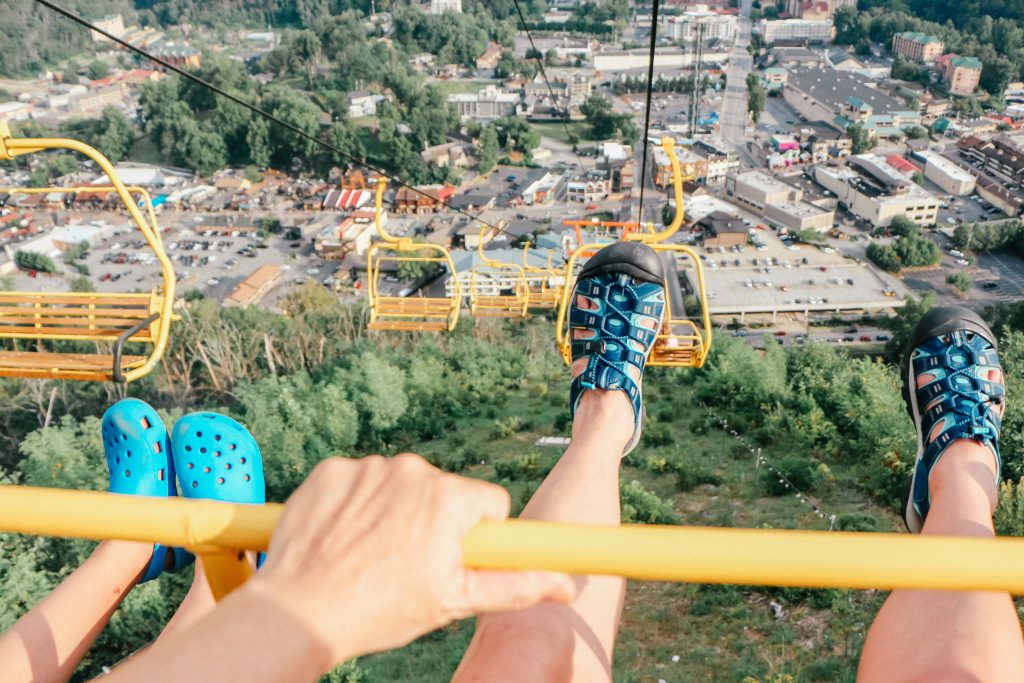 We recommend checking out the Gatlinburg Sky Bridge, Hillbilly Golf (there are lots of mini golf options but trust me, you want this one) and eating pancakes at Pancake Pantry.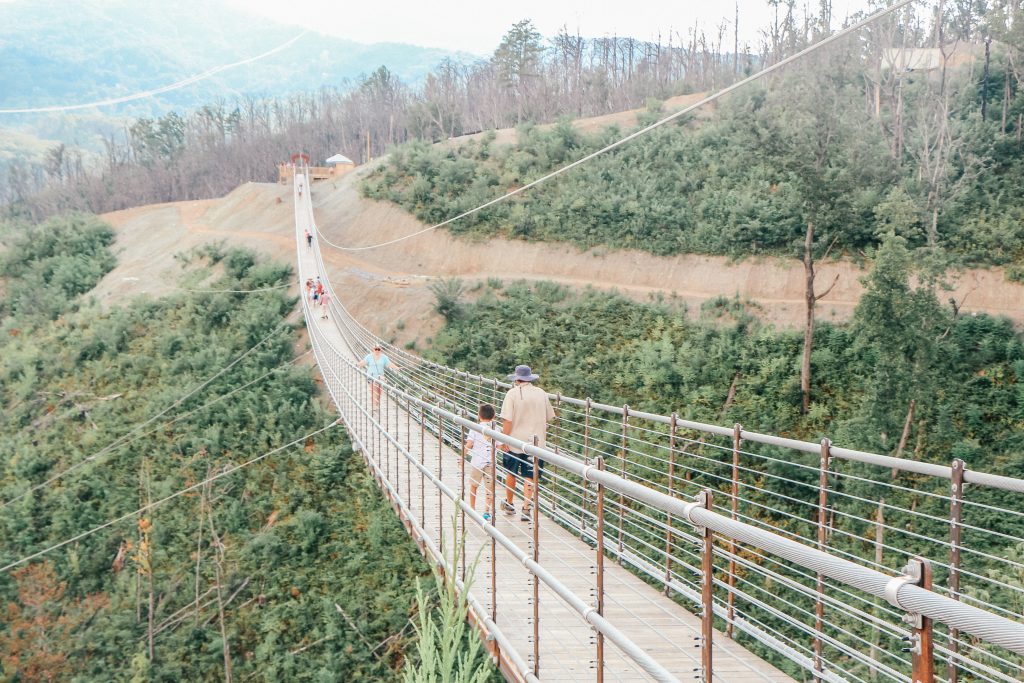 If you want to explore a little further, you can venture into Pigeon Forge and check out the shopping and dining there, or go check out one of the Dollywood attractions.