Fun and Unique Things to do in Milwaukee With Kids
(This post may contain affiliate links. Read my full disclosure.)
When someone mentions things to do in Milwaukee, does your mind go to great beer or 1970s sitcoms? "Brew City" is nationally known for nearly two centuries of beer-making by major industry names like Miller, Pabst, and Schlitz. Beloved sitcoms like Happy Days and Laverne and Shirley told Milwaukee's story through middle-class midwestern families and single gals trying to make ends meet by toiling at the fictional Shotz Brewery. Today's Milwaukee is surprisingly kid-friendly. Here are the best things to do in Milwaukee with kids.
Unique Things To Do in Milwaukee With Kids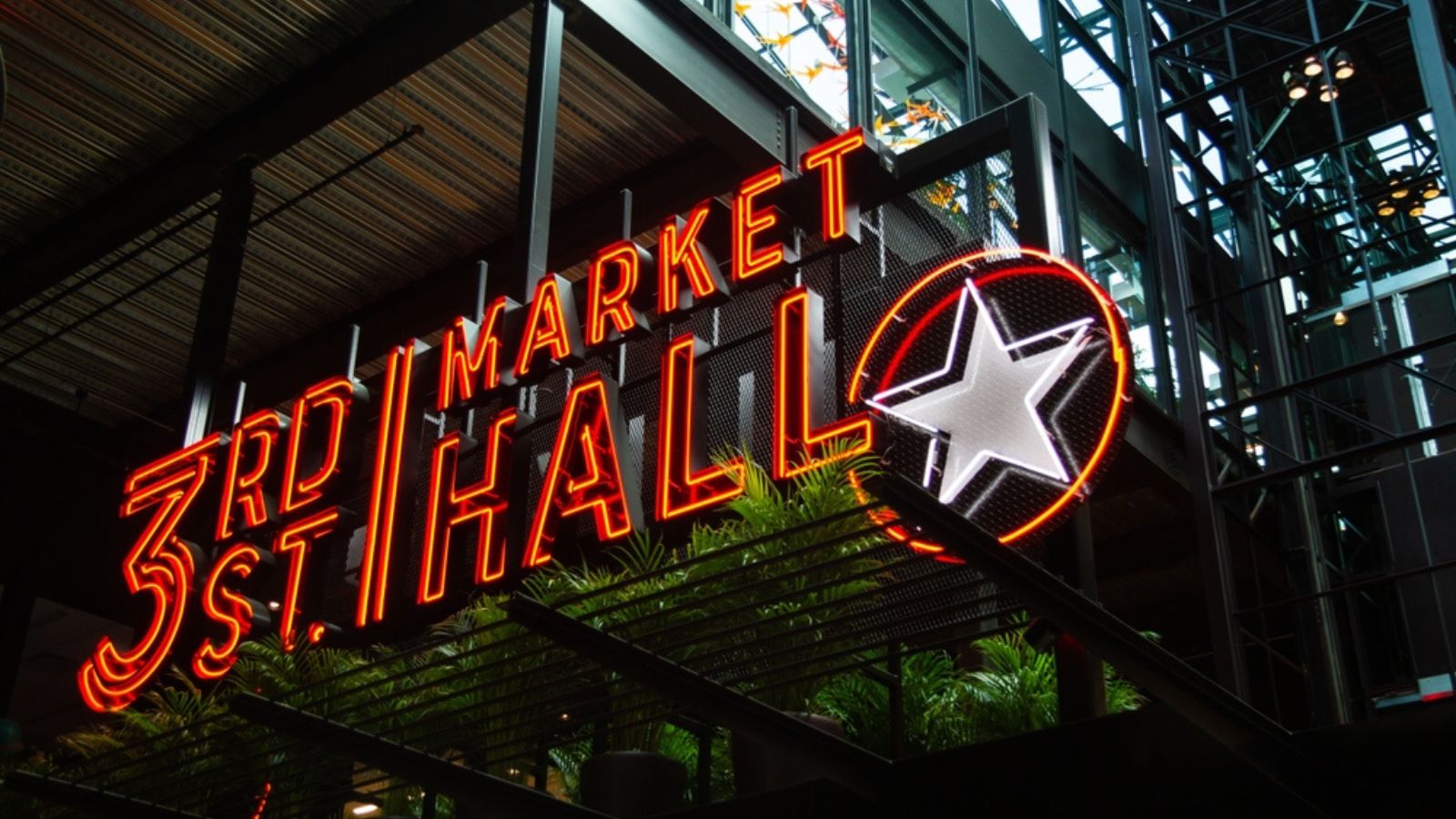 Knocking back a Pabst or chanting "Schlemiel, Schlimazel, Hasenpfeffer Incorporated" is nowhere on this list, although if parents crave that nostalgia, this is the perfect place to do it.
Best Places to Stay in Milwaukee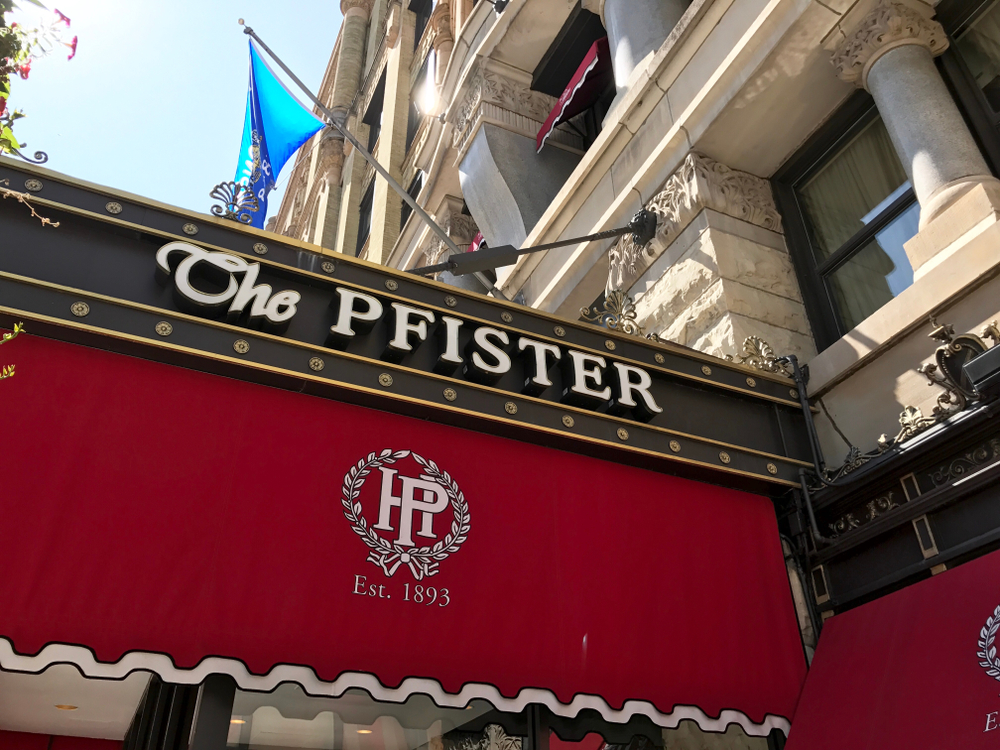 I'll say up front that both of these properties have a bit of an adult-y vibe, especially the Iron Horse Hotel, so peruse the websites and read guest reviews, especially if you have very young children. I stayed at the Iron Horse Hotel with my teen on our recent visit. We enjoyed it, but if the energy of these two properties doesn't seem to fit you, there are many other hotels in the area.
Saint Kate – The Arts Hotel
Saint Kate – The Arts Hotel offers an immersive experience for the true art lover. Creativity is the strong central theme, from an impressive lobby that is a min art museum to a fun, art-filled lobby bar, to luxe rooms with a dazzling array of art-themed amenities, from eraser-shaped soaps to an in-room ukelele.
I stayed in a King room and loved the comfort and artsy touches. I found the in-room art to be bright and quirky without feeling overpowering.
Iron Horse Hotel
The Iron Horse Hotel is a 100-year-old brick factory building turned luxe boutique hotel. The room and common spaces have a refined, industrial vibe, reclaimed wood and iron accents, and exposed brick. There's a lively lobby bar with a pool table and an elevated dining venue serving dinner and Sunday brunch.
I stayed in a Double Queen Loft room. The beds and linens had a luxury feel and I loved the rainfall shower and roomy work/desk area. The hotel is also very pet-friendly. There's a water bowl in the lobby with a chalkboard bearing the names of the current four-legged guests.
Other Milwaukee Hotels to Check Out:
Check out Visit Milwaukee's website to see additional hotel listings.
1. Take a City Tour With Milwaukee Tours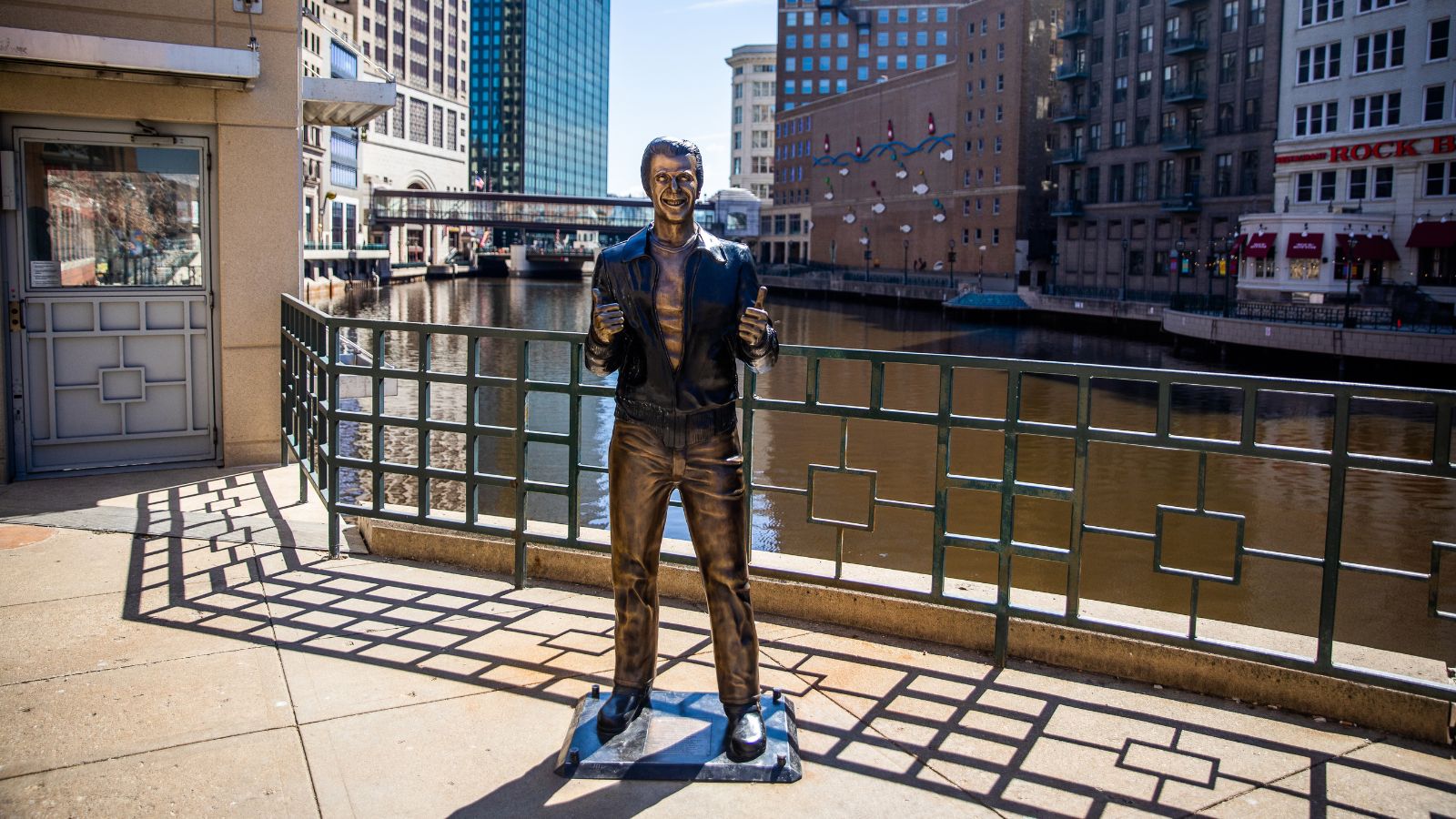 I firmly believe in taking a city tour early in your visit. It's a great way to orient yourself to the lay of the land in a new place and get recommendations from a local. We took the Iconic Milwaukee Tour and zipped around Brew City like we'd lived there forever after our two-hour tour. If you're into street art and want the best pictures in front of Milwaukee's many colorful murals, your tour guide will happily point them out.
All tours – check what's available on the website to see which tour is for you – are conducted in an eco-friendly electric vehicle. The doors are taken off the vehicle in warm, sunny weather, but if it's cold outside, the doors will be on, so you will stay warm and cozy.
Our tour was heavy on brewing history, which isn't super-interesting for kids but riding around town in the EV is a fun experience. The art and architecture in Miller Park is a great stop for picture taking.
2. Explore the Milwaukee Riverwalk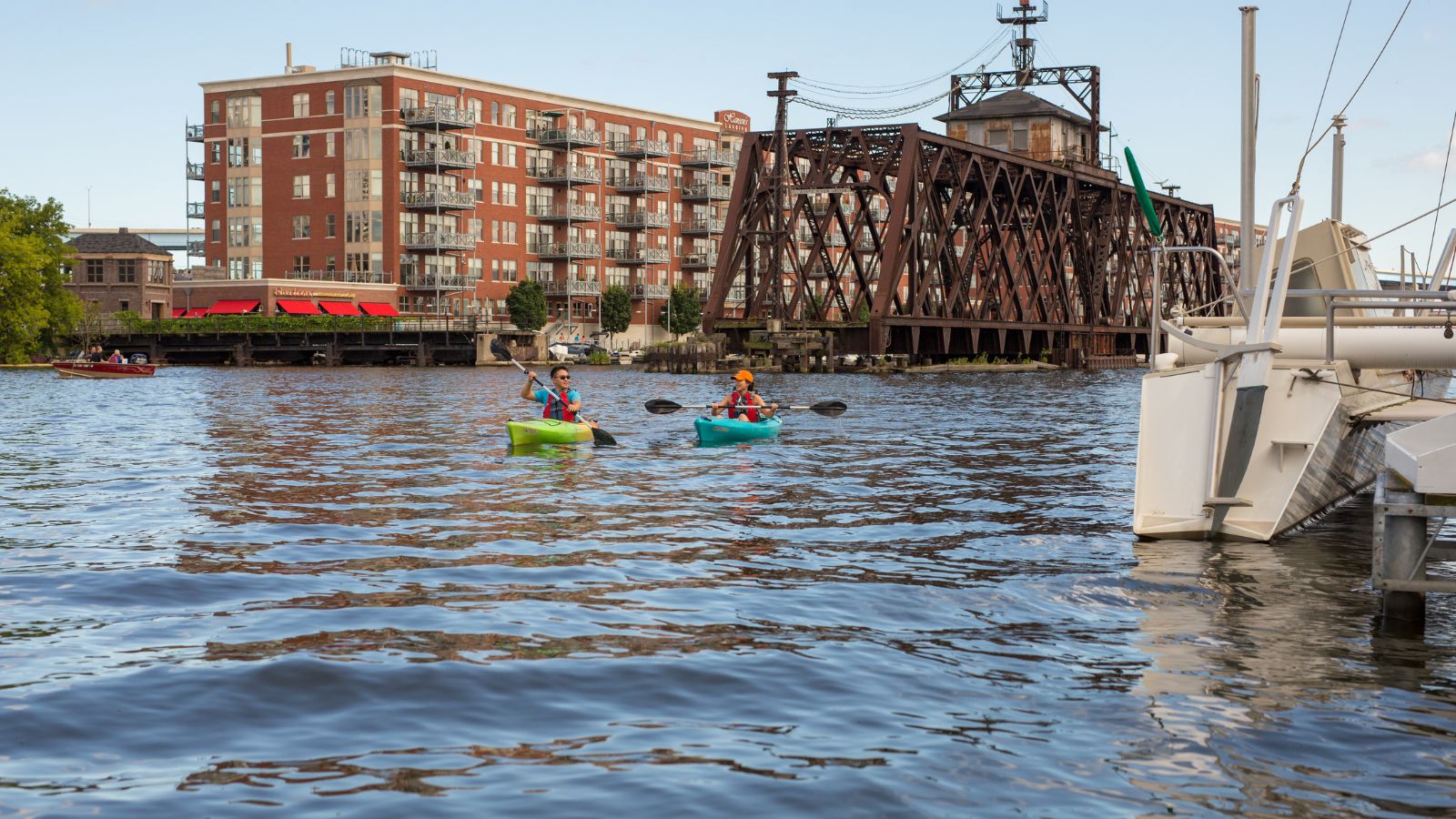 If you visit during the spring, summer, or early fall before the Wisconsin winter shows up to say hello, the RiverWalk is alive with activity on land and in water. Take a boat tour, rent a kayak and explore the urban paddle trails, or explore the restaurants along the river walk.
And, if you're going to feel cheated if your Milwaukee experience doesn't hit you in your 1970s TV nostalgia bone, you're in luck. There's a life-size bronze statue of Henry Winkler as Arthur Fonzarelli with two thumbs up, affectionately known as "The Bronze Fonz."
3. 3rd Street Market Hall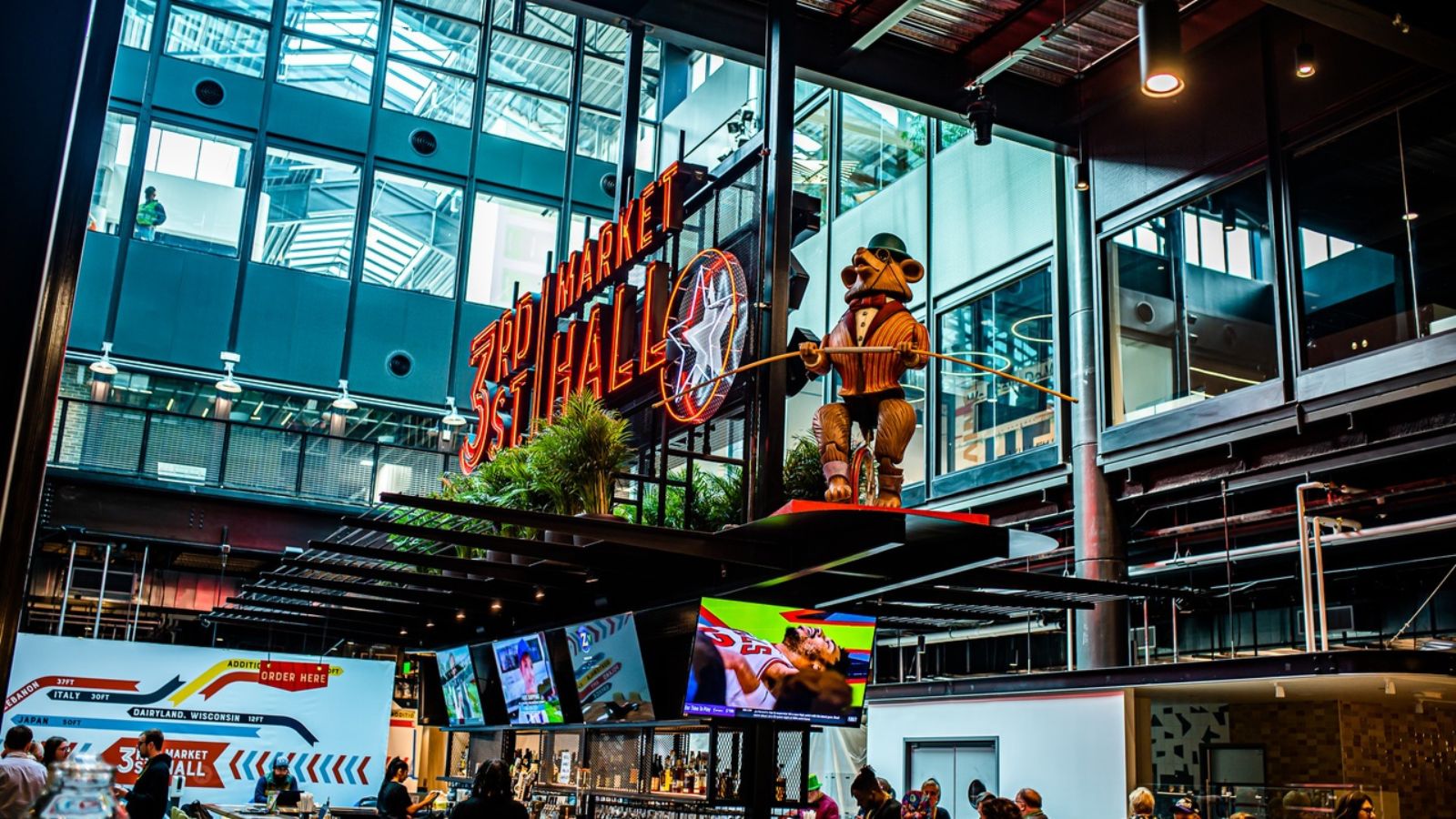 I've included a section on where to eat below, 3rd Street Market Hall is definitely about eating, and you can see the list of places to nosh on their website. From cheese curds, because, of course, to pizza to craft cocktails, all the local food you want is here.
Aside from the righteous eats, 3rd Street Market Hall has tons of fun. From free yard-style games, such as cornhole and giant Jenga, to Top Golf Swing Suites, good food might be the big draw to get you in the door, but there is much more. There's also a free video game station if you want to get your Super Smash Brothers on.
4. Milwaukee Is For Sports Fans – Catch a Brewers Game or Bucks Game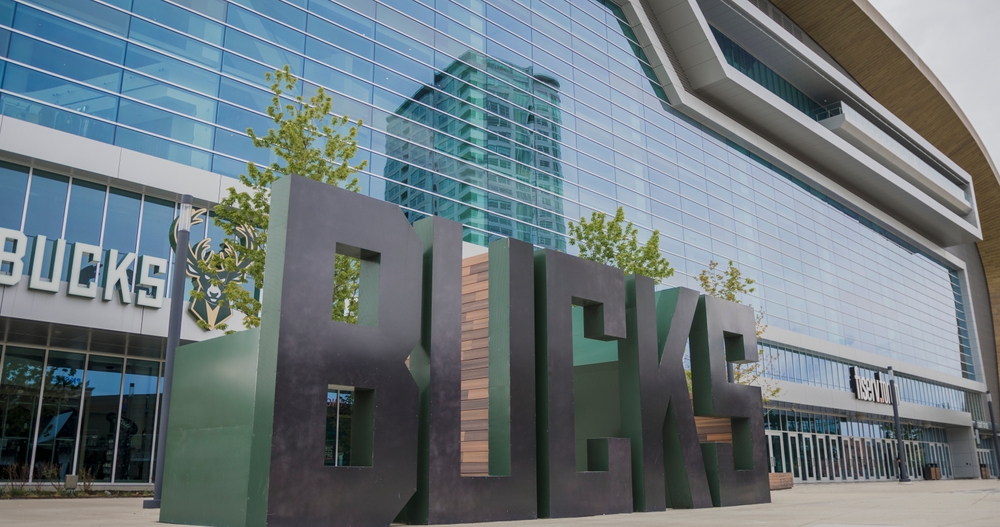 If you are a basketball or baseball fan, you can time your visit so you can catch a home game. Cheer for the Milwaukee Bucks in Fiserv Stadium, which is located in the heart of downtown.
You'll need a car to get to American Family Field, where the Milwaukee Brewers play, but it's a short drive from downtown. Make sure you go early and anticipate lines to get in the parking lot and into the stadium – Milwaukeans love their baseball team.
To take your baseball experience up a notch, reserve a table at J. Leinenkugel's Barrel Yard & Taproom Restaurant. Patio seating overlooks the left field and offers an incredible, up-close view of the action.
5. Eat, Drink, and Pet Cats at Sip & Purr Cat Cafe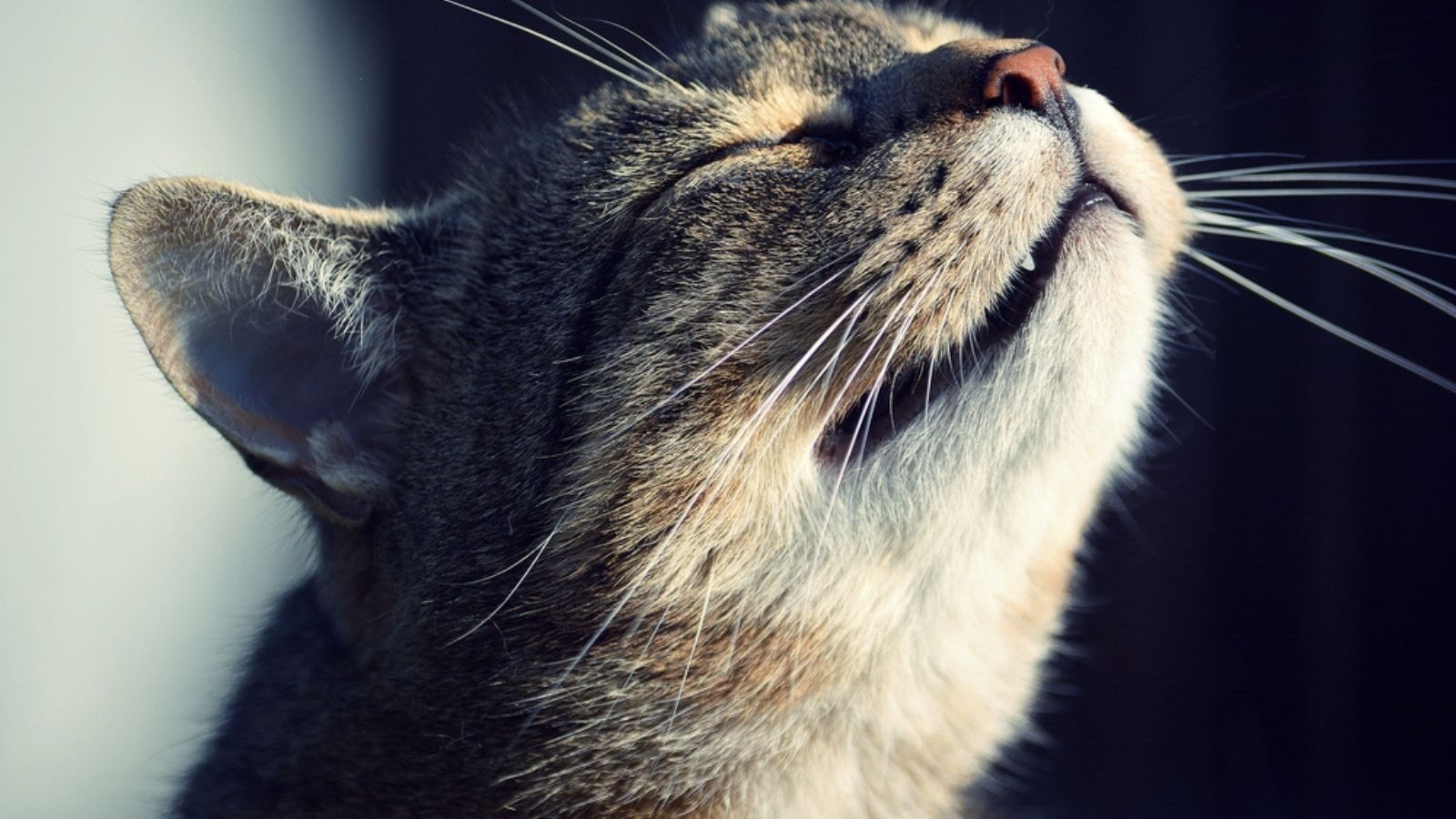 Sip & Purr is a unique cat cafe home to international rescue cats and is Milwaukee's first cat cafe. Unlike many cat cafes where the "cafe" part seems an afterthought, Sip & Purr has some legit house-made baked goods, including vegan and gluten-free options and a full coffee menu. Sip & Purr also serves alcohol and has an excellent gift shop that includes supplies for cats and lots of quirky, cat-themed merchandise, from socks to paper goods and more.
If you want to interact with the cats, make a reservation. These felines are in high demand, and you may be disappointed if you walk in without a booked time. Guests with a reservation get a full hour to socialize with the cats, who are all adoptable. You can also watch the cats through a clear glass viewing window.
6. Go Climbing At Adventure Rock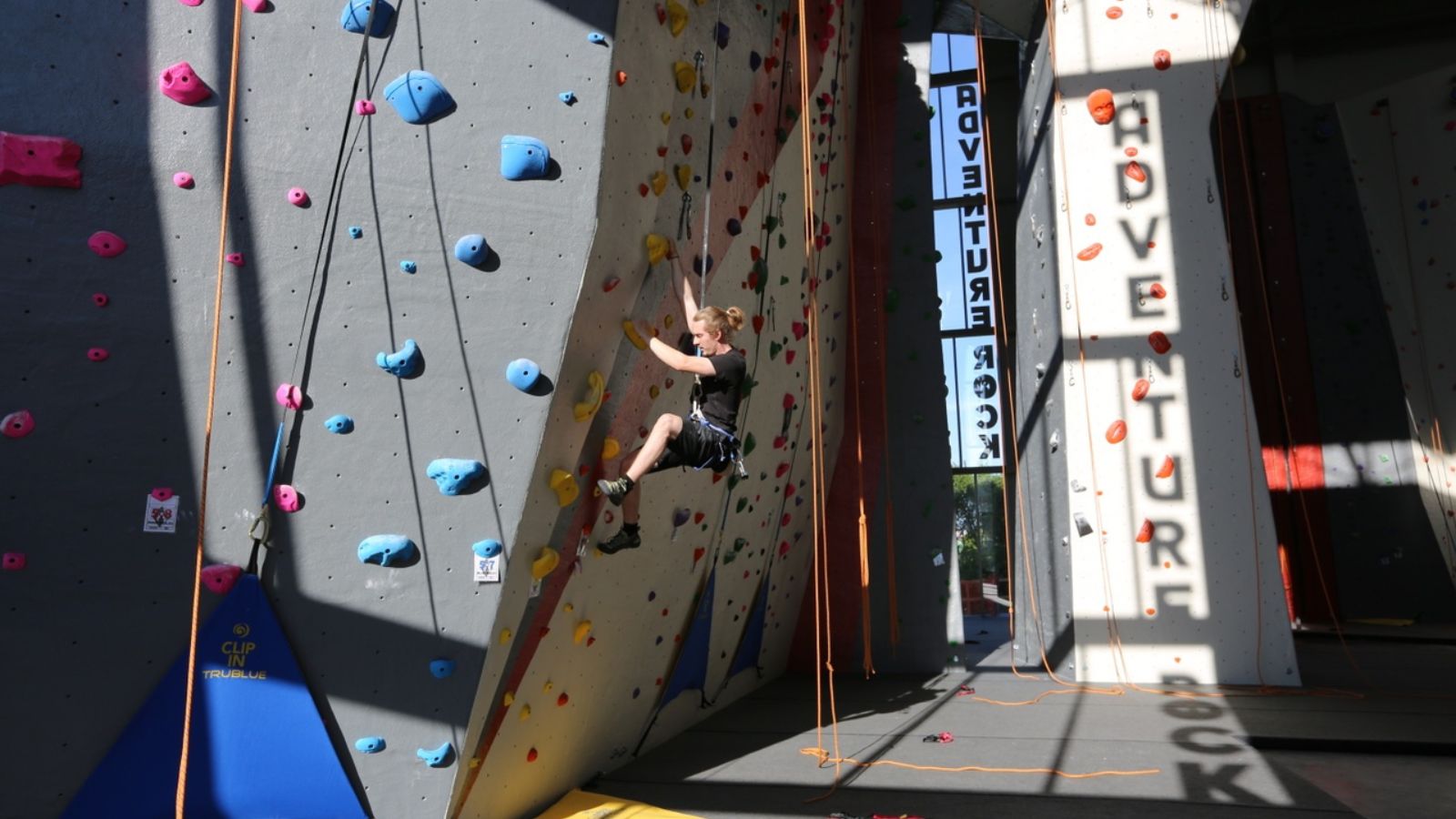 If your answer to the question of "Should we go indoor rock climbing?" is "Yes, please!" then Adventure Rock is a great place to be. Located just outside downtown Milwaukee, this indoor rock climbing gym has the goods.
I took my intermediate-level climbing teen with a limb difference to climb for two hours, and Adventure Rock did great with him. Sometimes, dealing with a one-handed kid for an adventure activity brings some extra questions or red tape, but this ultra-inclusive climbing gym got it right. If you have kids who like more active pursuits, Adventure Rock might be one of their favorite things to do in Milwaukee.
7. Dig Into Art and Culture at Milwaukee Art Museum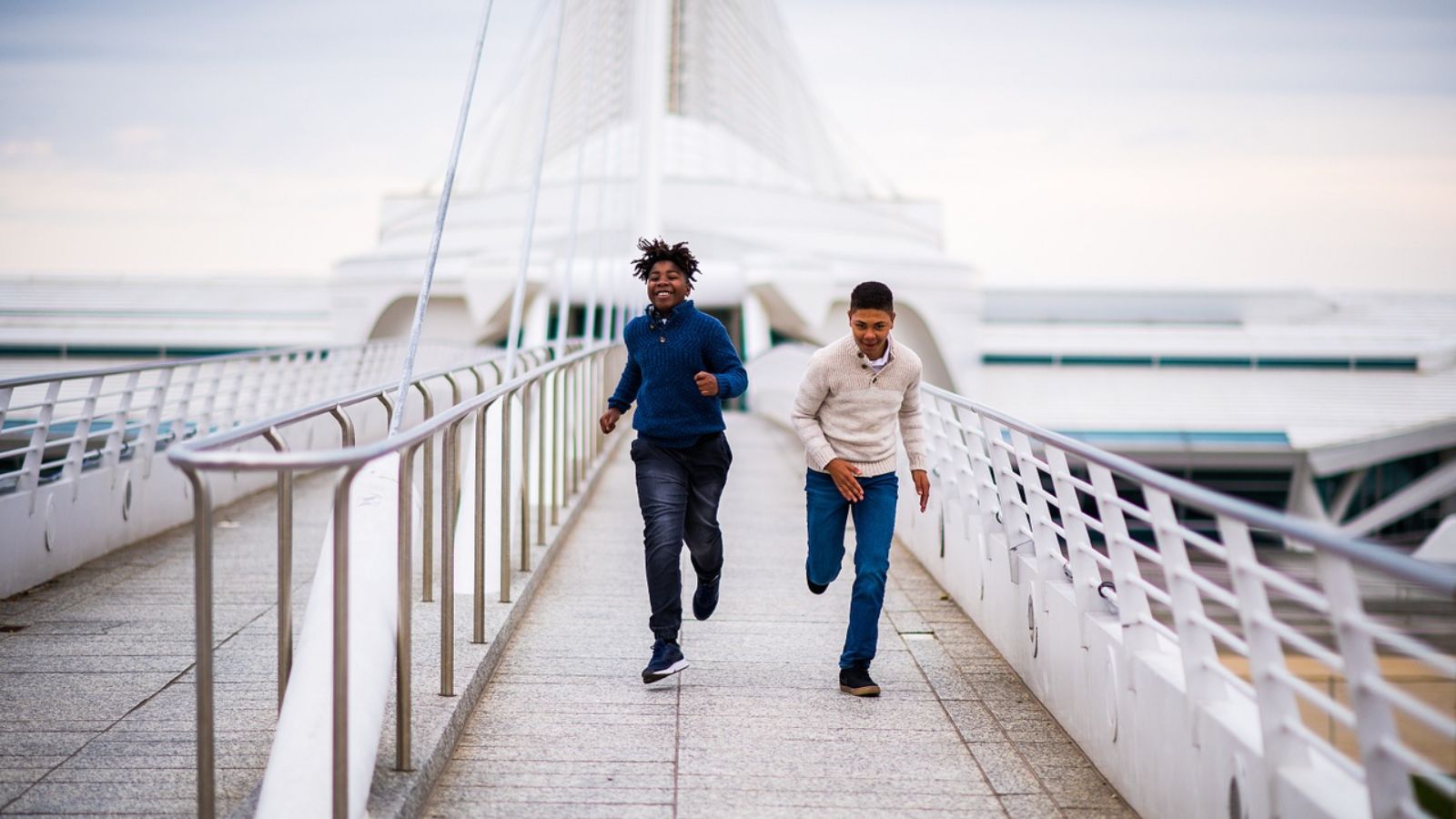 Milwaukee is home to several world-class museums. With 30,000 works of art and 125 years of collecting history, the Milwaukee Art Museum is a can't-miss gallery for any art lover. The gallery has four floors of over forty galleries of regularly rotated art, with works ranked as the best in the nation for folk and Haitian art, German Expressionism, and more.
The most remarkable thing about the Milwaukee Art Museum is the signature wings, called the Burke Brise Soleil. The wings form a moveable sunscreen with a 217-foot wingspan. It takes three-and-a-half minutes for the wings to open or close. Seeing the wings unfold is something to see and typically takes place in conjunction with the museum's opening but can vary based on weather or wind. And, while the Burke Brise Soleil makes the Milwaukee Art Museum one of the city's most unique places, the art inside is very much worth exploring.
Allow at least three hours to fully explore the Milwaukee Art Museum, more if your child is really into the activities in the kid's galleries, which are always themed to pair with an exhibit inside the museum proper.
8. Discovery World Science and Technology Museum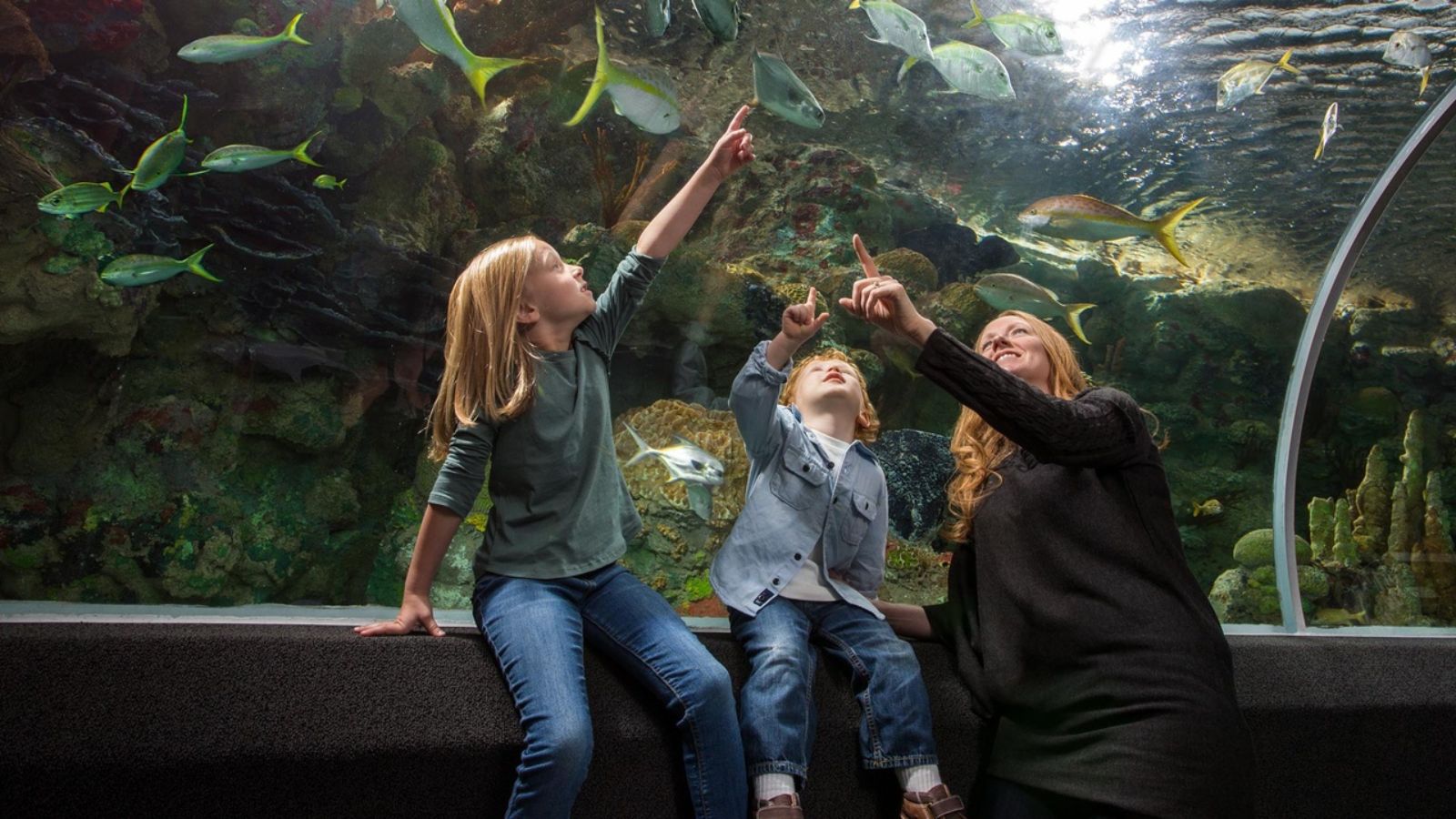 Discovery World is an interactive children's museum near the Milwaukee Art Museum. If you want to plan an epic museum day, knocking these two attractions out on the same day is easy and convenient.
Exhibits touch on everything from how water works to the science of sound and motion. There is also an onsite aquarium showcasing marine life from around the world with a touch tank where you can pet stingrays and sturgeon.
9. Vroom Vroom! Check Out The Harley Davidson Museum
You don't have to be a motorcycle enthusiast to enjoy the Harley-Davidson Museum, but if you are, a stop here is a don't miss. Various interactive exhibits and static displays tell the history of the famous motorcycle brand over the years, along with stories from riders.
Even if you don't know a thing about motorcycles or Harleys, it's fun to learn the history of Harley Davidson and see how motorcycles have evolved. There are two onsite retail stores and a restaurant/bar.
10. One of Milwaukee's Most Beautiful Landmarks – Mitchell Park Horticultural Conservatory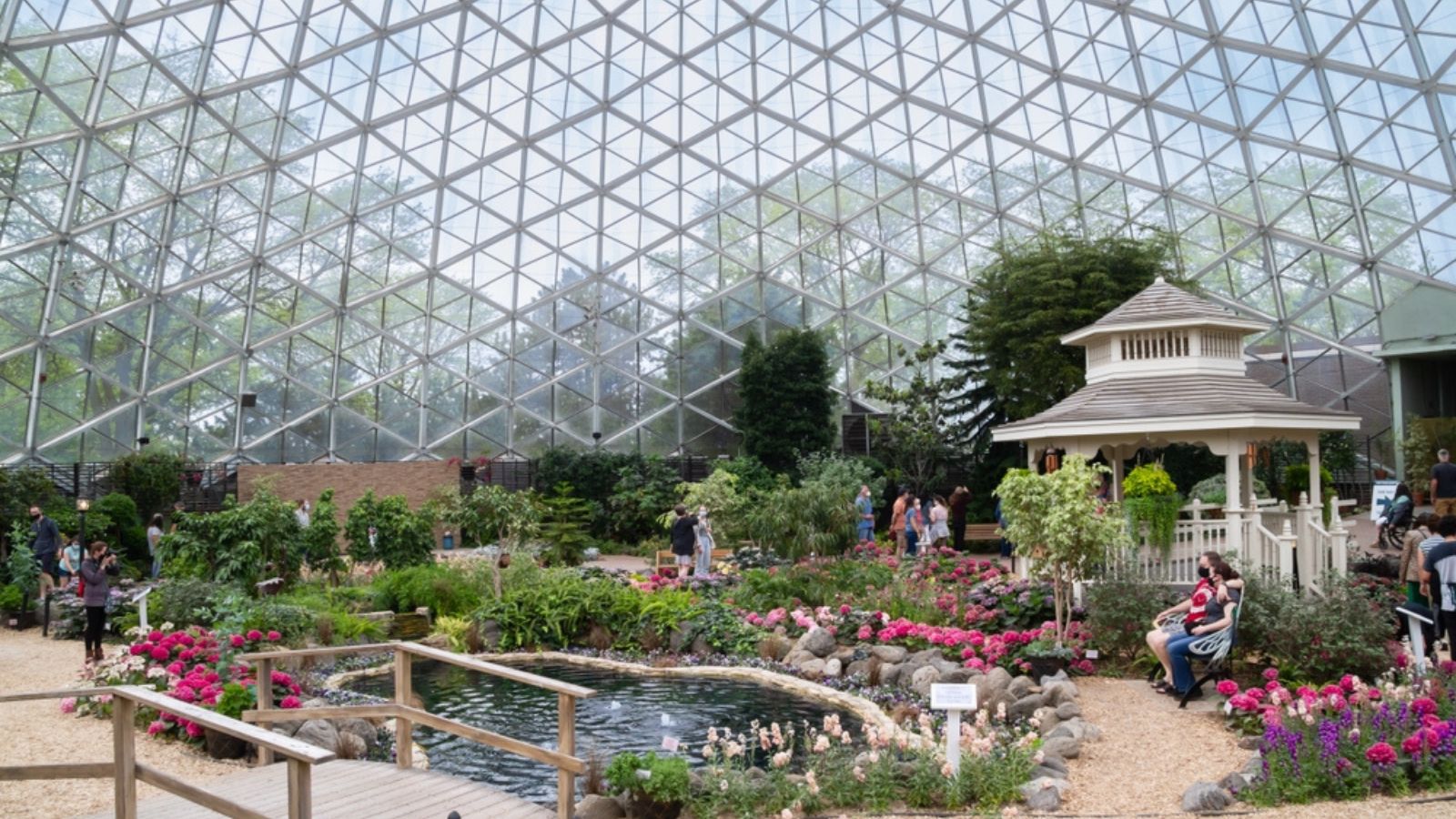 Located within the heart of Mitchell Park, this landmark is locally referred to as The Domes. The array of plant life here is staggering, spread among a variety of biomes, from desert to tropical. For nature lovers, it's the perfect spot to add a little color and natural beauty to your journey through one of the top attractions in Milwaukee.
11. Explore the Boerner Botanical Gardens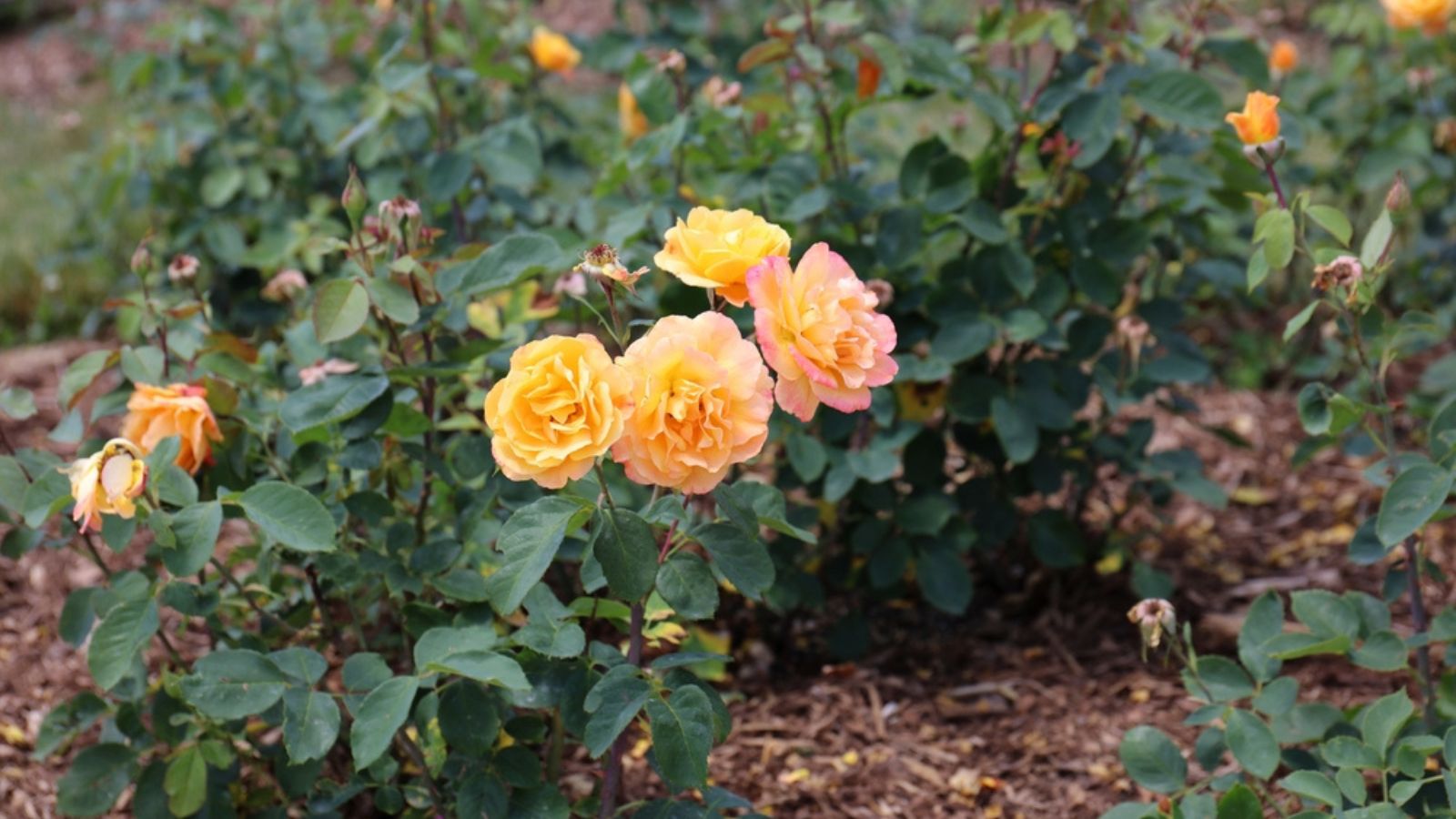 The Boerner Botanical Garden is open all year round and gives visitors the feeling of being outside of the hustle and bustle of the city. Stroll through the more than 1,000-acre arboretum to seek shade under native shrubs and trees like oak, magnolia, maple, and beech. Walk through a rose garden planted in the 1930s. Stroll through the different spaces, taking in blooms like irises and peonies in the Perennial Garden and over 10,000 colorful flowers in the Annual Garden at the entrance to the Formal Garden.
12. Visit the Animals at the Milwaukee County Zoo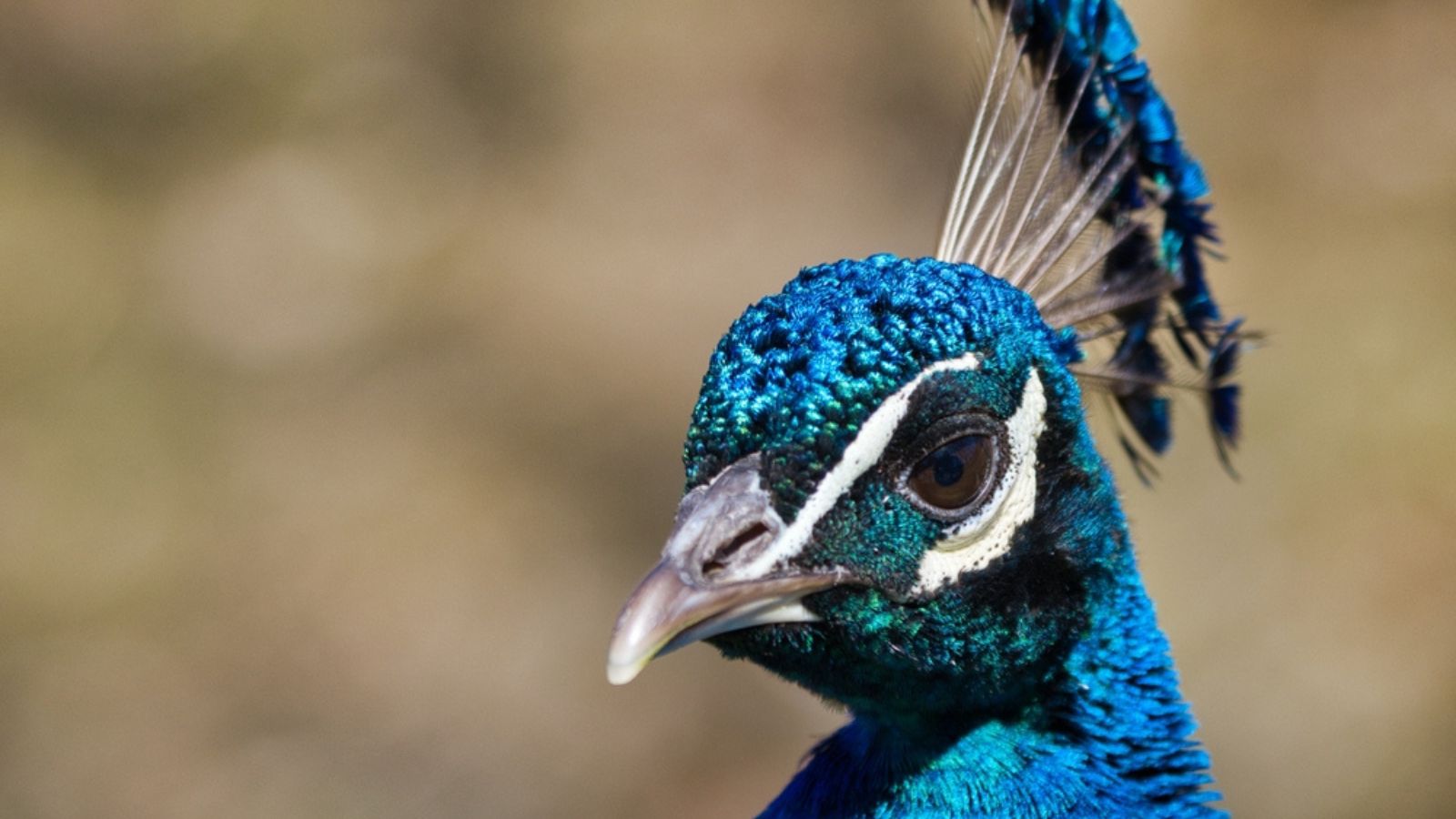 The Milwaukee County Zoo is home to 1,800 fascinating animals and spans 190 acres. This family-friendly destination is home to everything from primates like bonobos and gorillas to North American species like grizzly bears and prairie dogs.
13. Have a great time at the Bobblehead Museum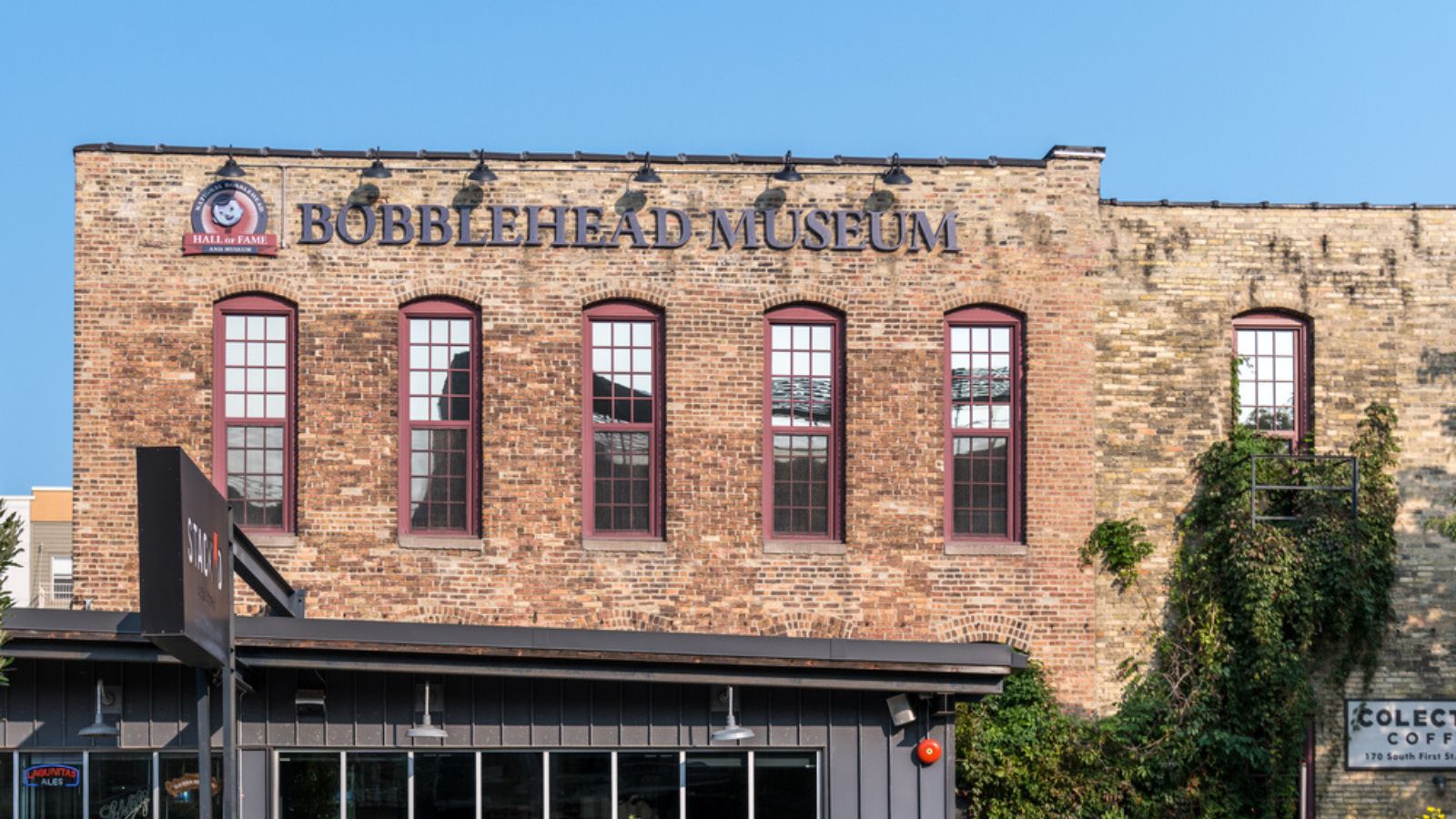 If quirky and fun things are your jam, make some time in your schedule to visit the National Bobblehead Hall of Fame and Museum. The museum houses the world's largest collection of bobbleheads and features dozens of exhibits related to the history of bobbleheads, the making of bobbleheads, and much more. If you're a true Bobblehead enthusiast, you just might want to schedule your trip to Milwaukee around this great option.
This is one of the most unique things to do in Milwaukee with kids so bobble on in and have a fantastic time!
14. Betty brinn children's museum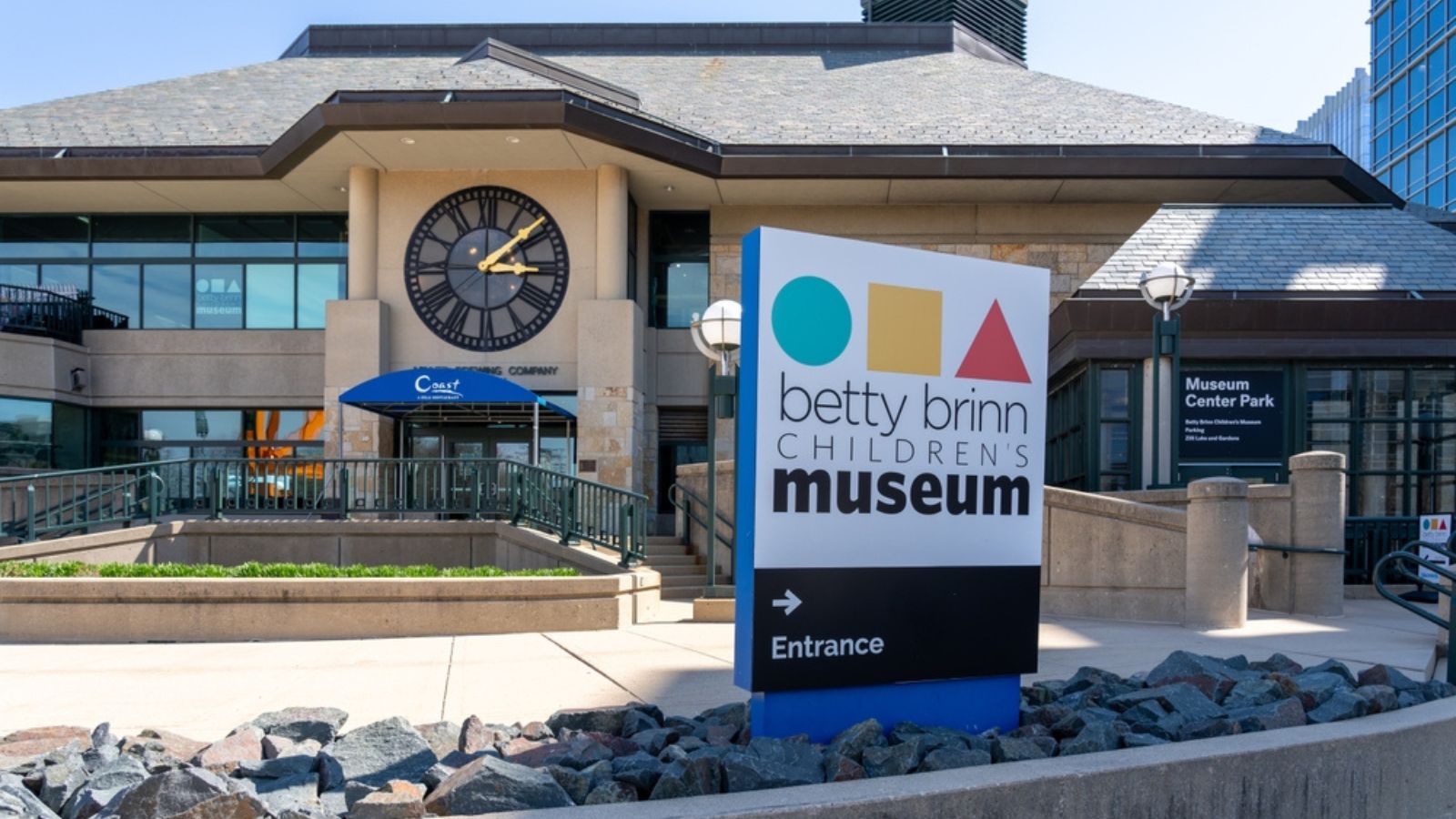 The Betty Brinn Children's Museum is a hands-on, interactive museum designed to engage children and families in learning through play. The museum is fun for all ages but targeted to kids 10 and under.
15. Go On A Free Sunday Moring Birding Hike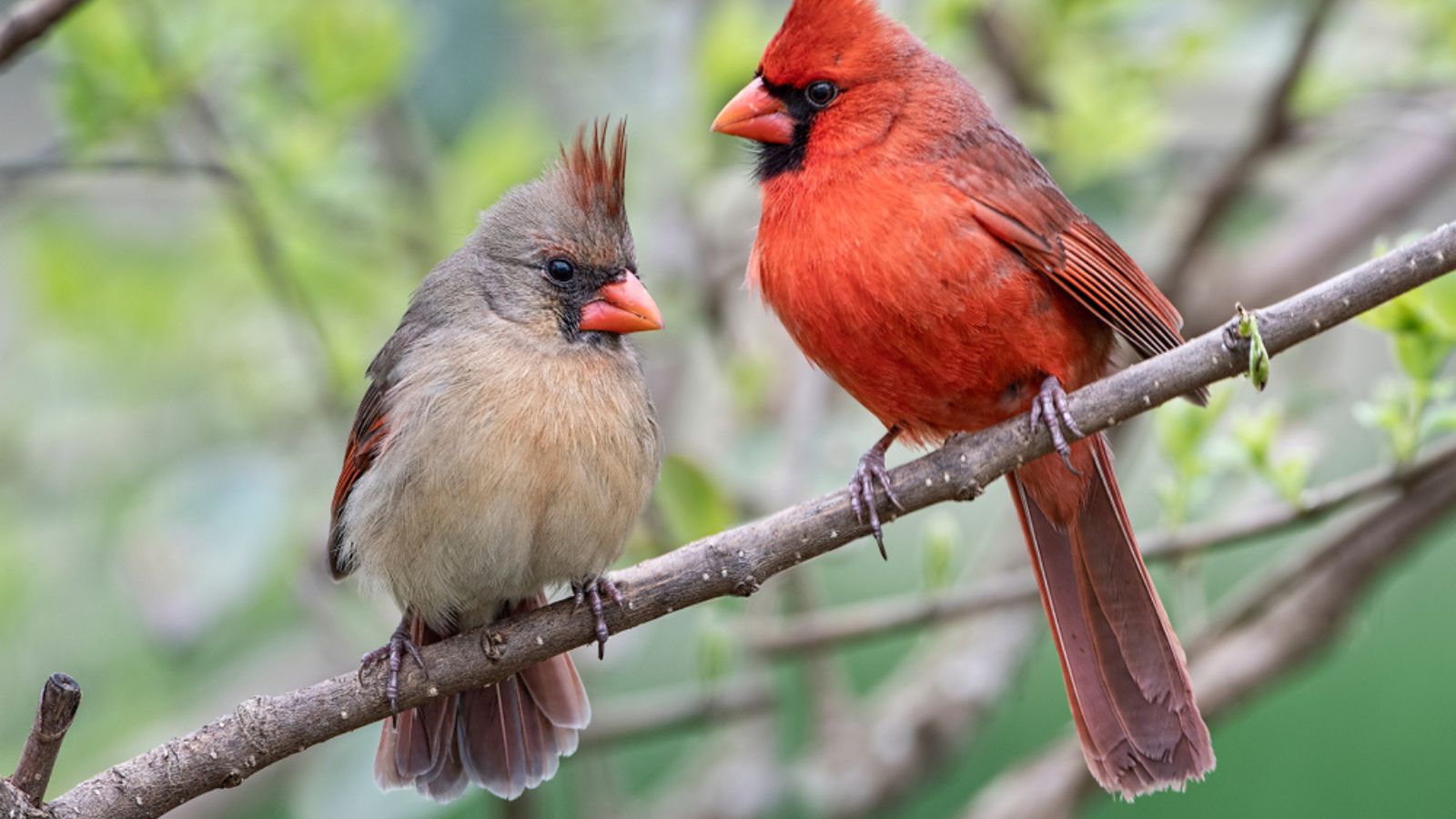 Nature lovers, this one's for you! If you are looking for unique things to do in Milwaukee with kids and you want to maximize your time outdoors, Visit Wehr Nature Center, just outside Milwaukee in Franklin, Wisconsin. The Wehr Nature Center is about a 20-minute drive from downtown Milwaukee and hosts a Sunday morning birding hike along the center's nature trails during the spring and fall to see migrating birds. The hike is easy, and there is no need to register or sign up in advance.
The birding hike is free, but a small parking fee applies. Check out the website for more details and to view the schedule.
16. Take a Swing at Luxe Golf Bays
Luxe Golf Bays has 57 golf bays on three stories overlooking a 250-yard-long turf range. Doppler technology will track golfers' drives down to the spin on the ball and allow games such as bull's-eye, where points are awarded for consistent accuracy.
Neither my son nor I had golfed before, and we had a blast at Luxe Golf Bays. We got a little instruction, and then we just went for it. If you want sips or bites to go with your golf game, there's an onsite restaurant and bar.
17. See Lake Park from North Point Lighthouse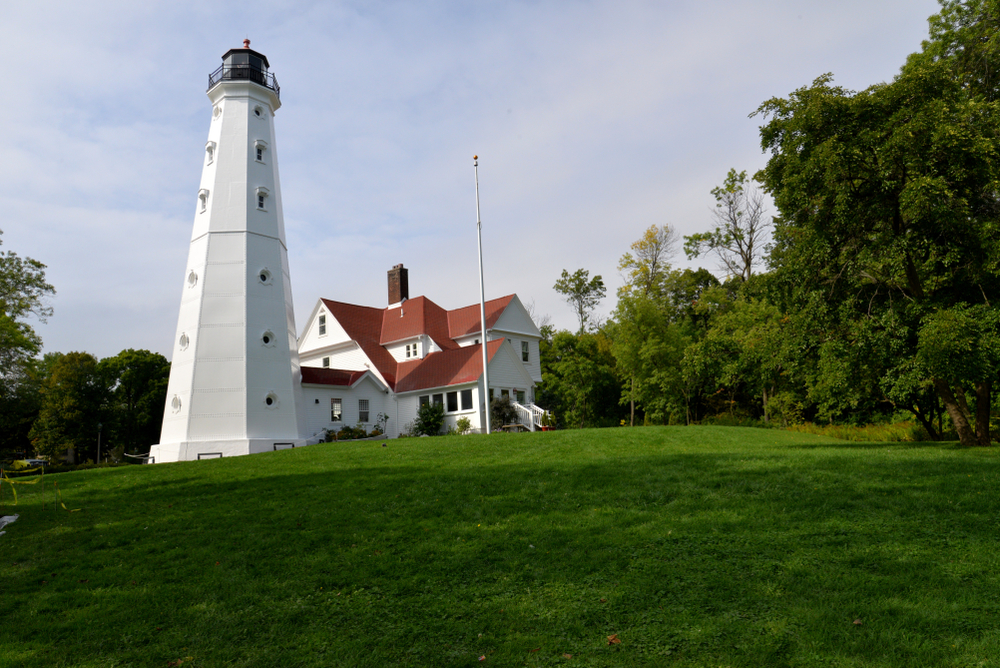 This lighthouse was built in 1888 to replace an older structure on a bluff closer to the shores of Lake Michigan. North Point Lighthouse was added to the National Register of Historic Places in 1984.
Dig into the fascinating maritime history of the Great Lakes at the lighthouse's museum. This unique 74-foot-tall museum shows just how pivotal the North Point Lighthouse was in the trading industry of the lakes and features numerous artifacts that bring history to life. The museum is only open on weekends so it requires some planning to visit but it's a great place to view Lake Park.
18. Other Outdoor Activities In Milwaukee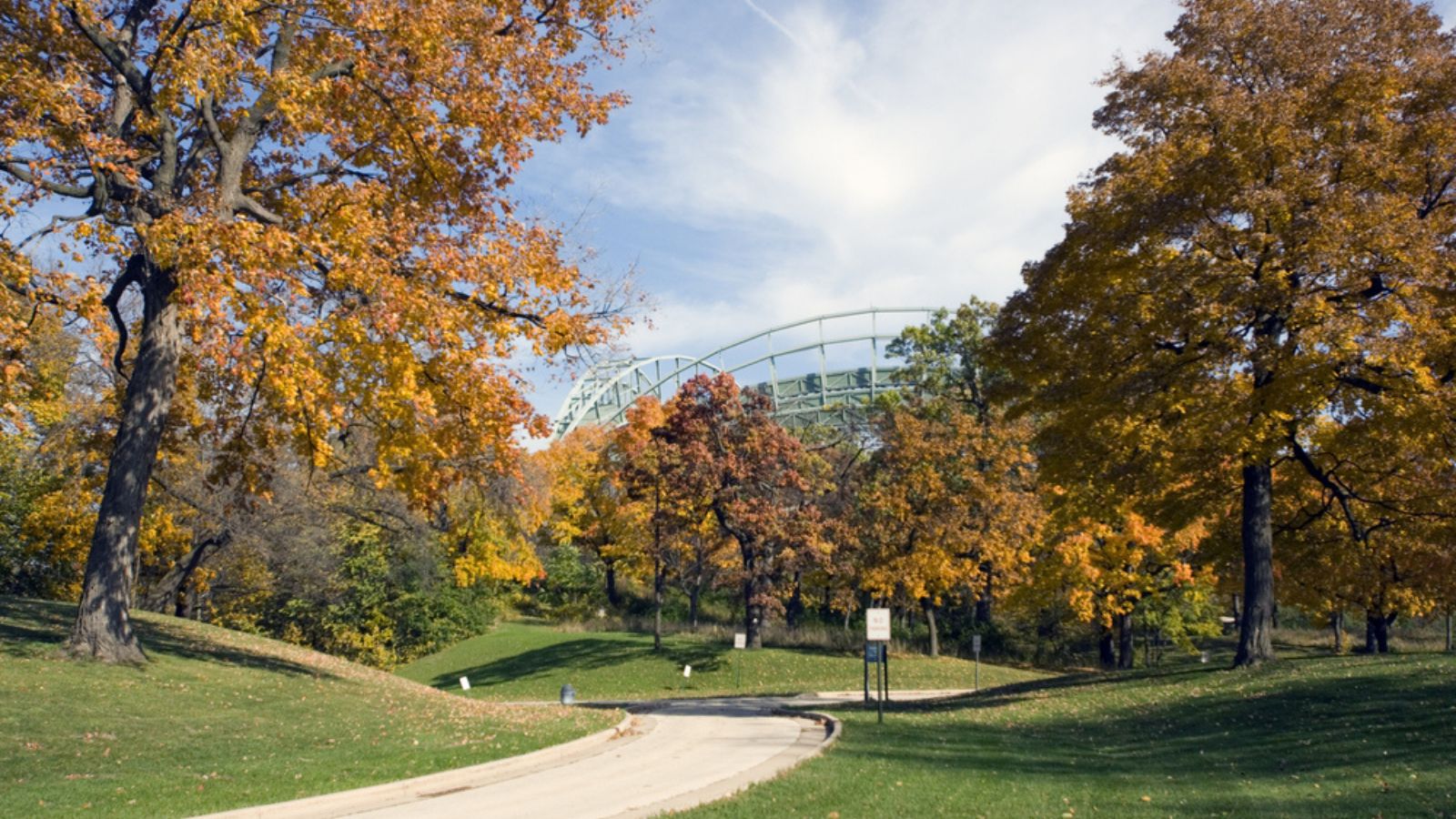 Milwaukee's outdoor activities cater to a wide range of interests and ages, making it an ideal destination for those who enjoy the natural beauty and recreational opportunities of the great outdoors. Whether you're seeking relaxation, adventure, or a mix of both, you'll find plenty to do in this vibrant city.
Lakefront Activities
Milwaukee's location on the shores of Lake Michigan provides ample opportunities for outdoor enjoyment. You can relax on the sandy Bradford Beach, go swimming, sunbathe, or play beach volleyball. For those interested in water sports, consider kayaking or stand-up paddleboarding on the lake.
Hike and Bike Trails
Milwaukee has an extensive network of bike trails that wind through the city and its surrounding areas. The Oak Leaf Trail spans over 120 miles and offers a scenic ride through parks, along the lakefront, and into suburban areas. Rent a bike and explore the city at your own pace. he Milwaukee County Parks system includes gems like the Seven Bridges Trail in Grant Park, offering a picturesque walk through wooded ravines. The Urban Ecology Center also provides guided nature walks and educational programs.
Where To Eat in Milwaukee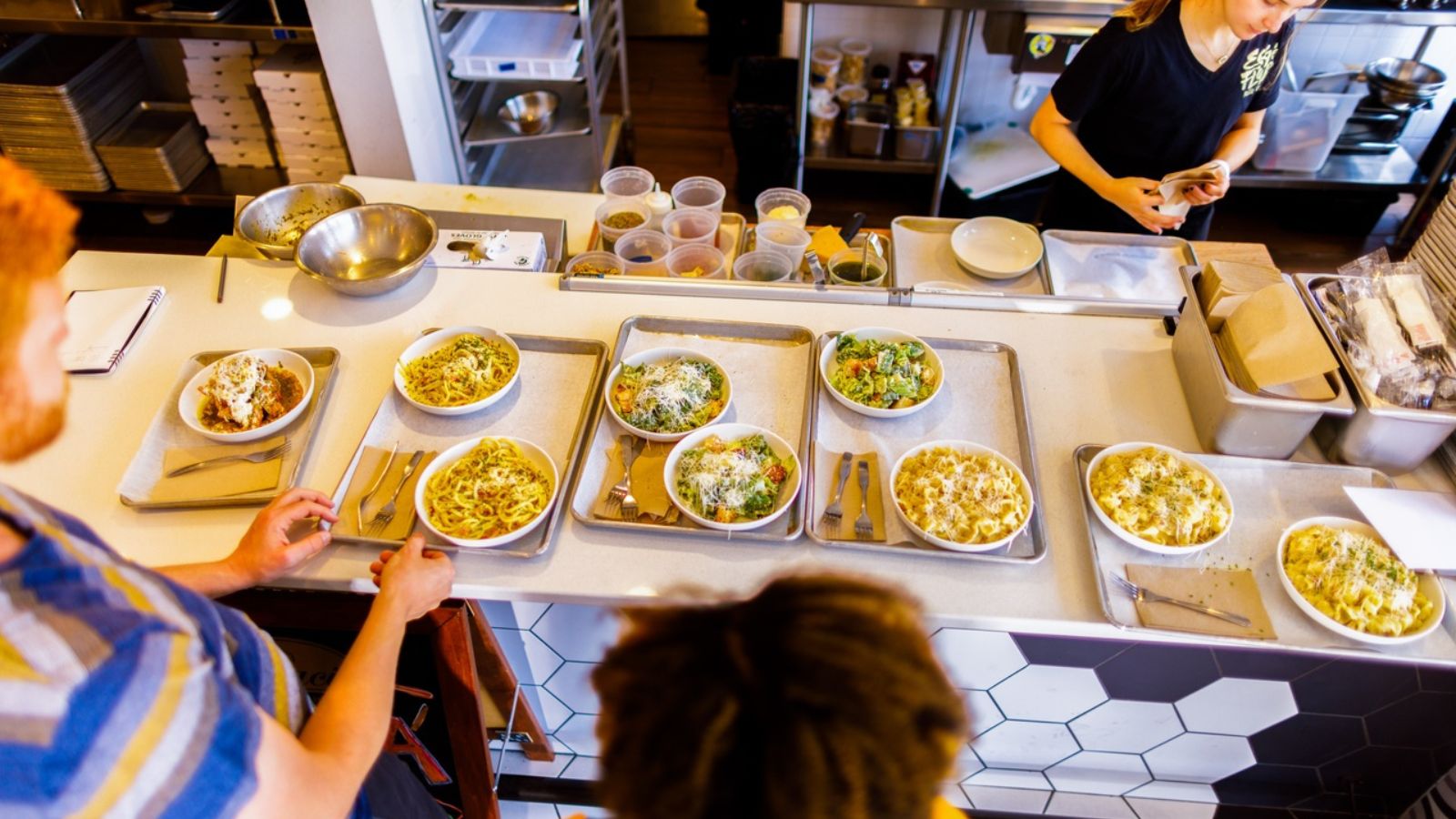 When you are busy discovering the most unique things to do in Milwaukee with kids, you're going to get hungry. Milwaukee's food scene is more than Wisconsin cheese curds and beer, although those are available and delicious. Here's what else to sample.
Cafe Benelux
Cafe Benelux is an upbeat, modern place to get a delicious, German-inspired meal with many lighter options if you're not in the mood for schnitzel and wurst.
Crossroads Collective
Crossroads Collective is a small food hall with some seriously good grub for everyone under one roof. In addition to being able to find something tasty for every member of your family, this indoor-outdoor space is seriously cute and Instagrammable.
Pro-tip: If you're interested in visiting Sip & Purr, have lunch here first and then walk down to the cat cafe for your dessert.
BBQ? Pasta? A burger you need two hands to hold? The variety available here practically screams, "Family who can't agree where/what to eat." The vendors may rotate periodically, so I recommend checking out their website or social media pages to see what's on.
Ballpark Commons Biergarten and Doghaus
If you head out to Franklin for birding and golf, stop for lunch at Ballpark Commons Biergarten and Doghaus. If you're into burgers and dogs, this is one to put on your list. There's a variety of creative gourmet hotdogs, burgers, sliders, and other sandwiches to tempt your tastebuds, plus a rotating selection of craft beer and a full bar for mom and dad.
Collectivo Coffee Lakefront
Built in 1888, the historic Milwaukee River Flushing Station is home to ColectivoCoffee Lakefront, a unique cafe serving sandwiches and freshly brewed coffee, espresso, tea, and bakery items made daily from scratch. There's patio seating available for the warmer months. Check the website's event calendar for information on live music or other free events.
What Makes Milwaukee So Great for Families and Kids?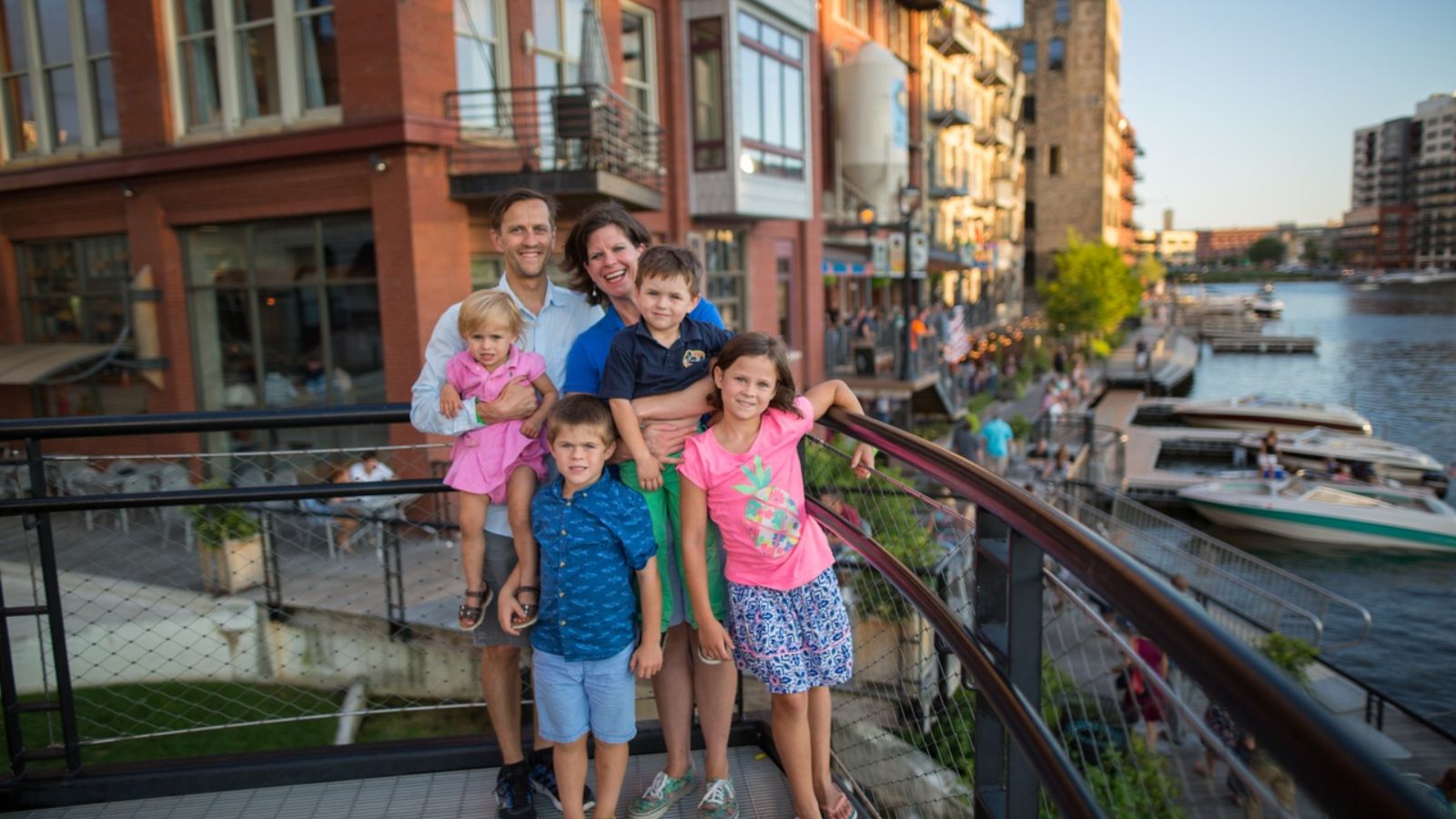 There's a lot to do in downtown Milwaukee and the general Milwaukee area, so families visiting the city and staying in or near downtown don't have to travel far to find cool things to do. That's good news for families of younger children who might not do well with a long walk or ride in the car. The Milwaukee activities listed here are things everyone can enjoy. Another great thing to do when planning your visit is to look at the festivals and events going on in the city and take the opportunity to join in the fun with the locals. Many of Milwaukee's festivals are seasonally themed and most are family-friendly.
Although you can find fine dining and adults-only pursuits in Milwaukee, most of the restaurants are casual with approachable menus, which makes the city a great choice for meals with kids.
Getting Around in Milwaukee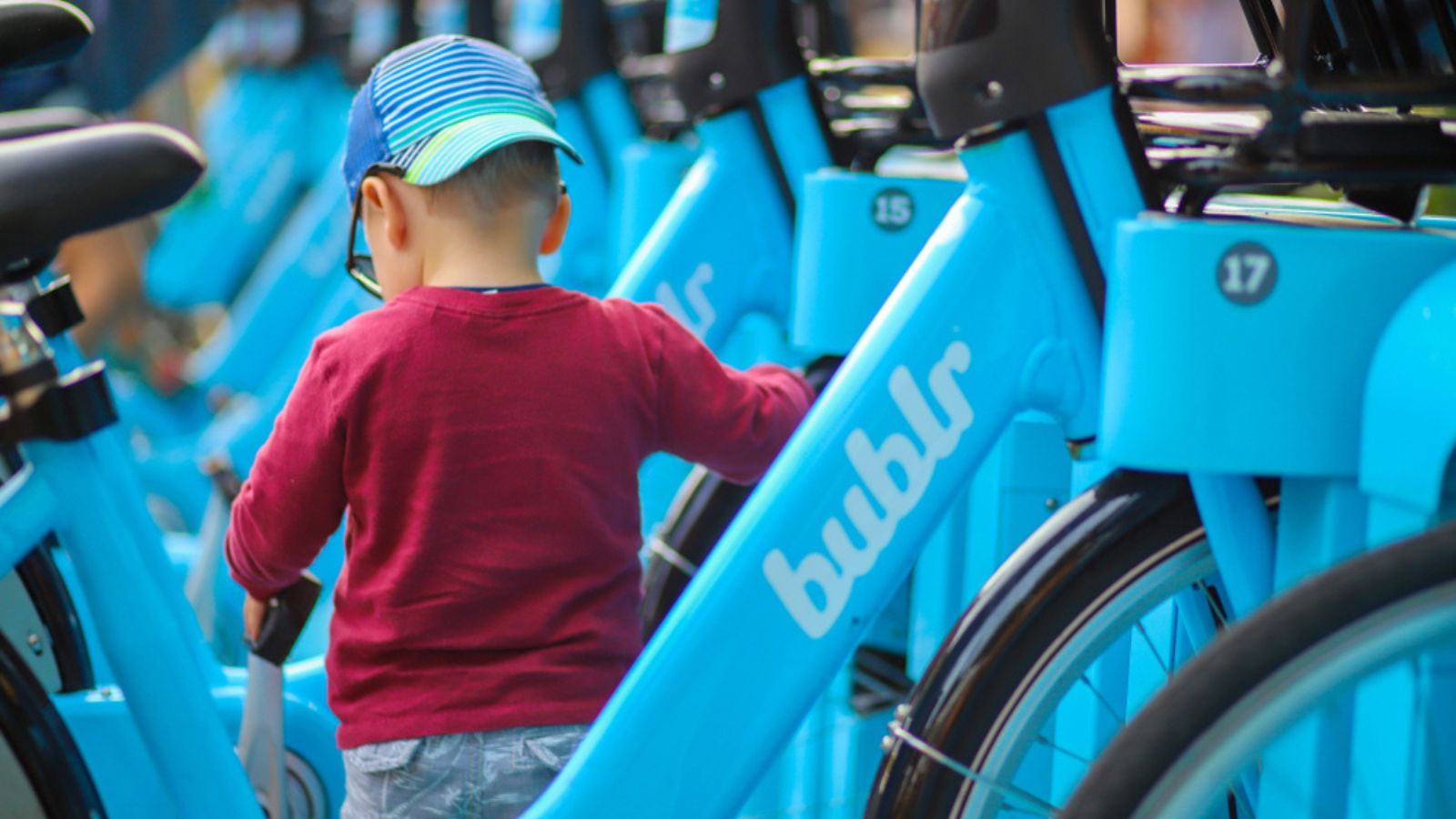 Milwaukee is easy to navigate without a car. My son and I flew in for a long weekend and we used ride-share or walked everywhere. Downtown is a short ride from the airport. If you don't want to walk, take the free Hop streetcar. The Hop runs Monday through Friday from 5:00 a.m. through 12:00 a.m., Saturdays from 7:00 a.m. through 12:00 a.m., and Sundays from 7:00 a.m. through 10:00 p.m. If you're visiting Milwaukee with kids, you should be able to use the Hop for most of your transportation needs. Download their app and visit their homepage for more info about routes.
If you visit during fair weather and want to bike around Milwaukee, the city has Bublr Bikes. Unlike the Milwaukee Hop, the Bublr Bikes aren't free but they are reasonably priced and easy to use. The bikes can be rented by the minute, day, weekend, week, or year. If you're visiting Milwaukee, the day or weekend pass will be what is most practical. There's an app that not only shows where the bike rental kiosks are but also shows how many bikes are in or out at a particular kiosk.
​Fun Facts About Milwaukee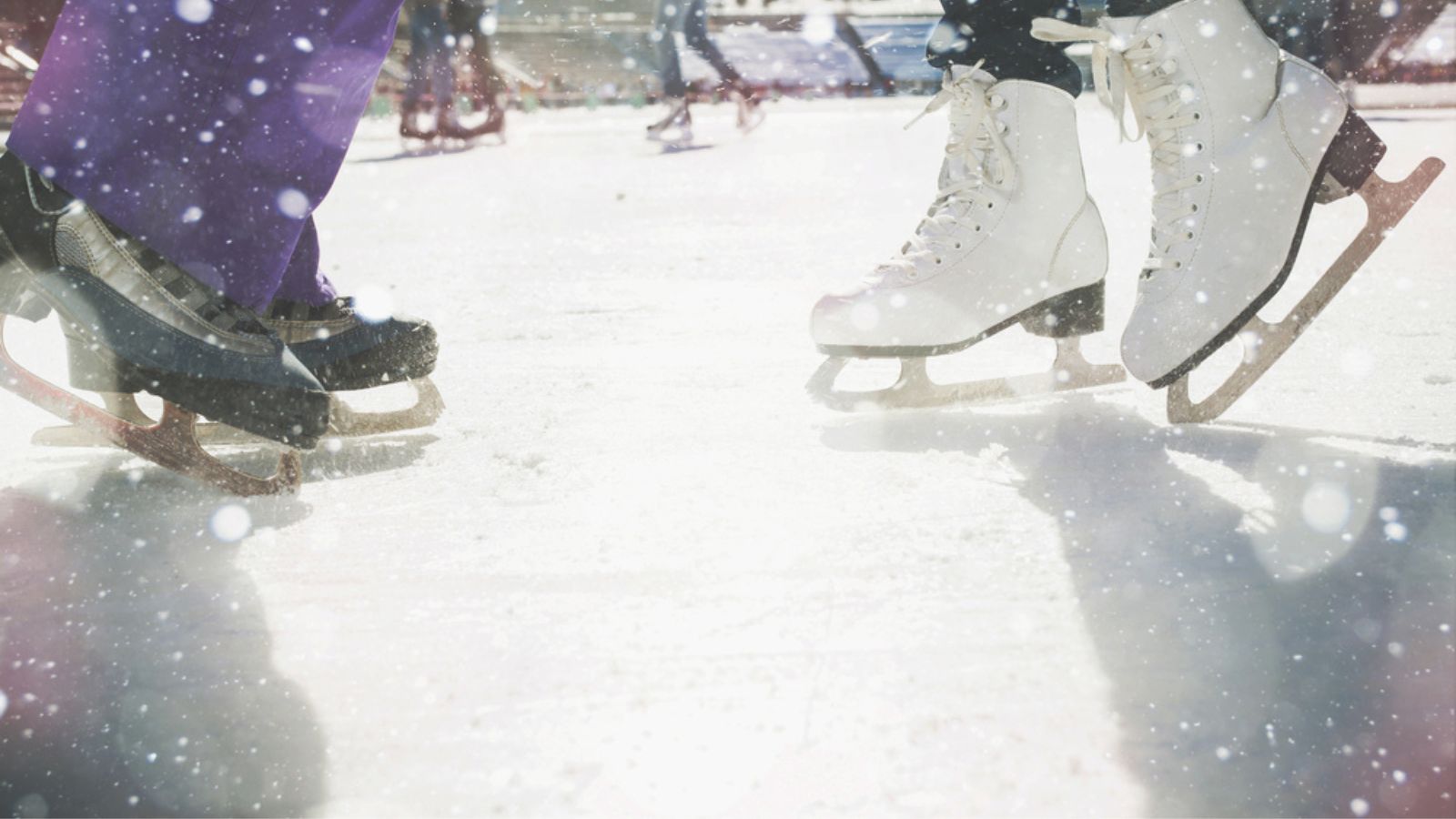 While the list of unique things to do in Milwaukee with kids gives you lots of ideas for ways to have a great time, these fun facts might help you create even more adventures in Brew City.
The typewriter was invented in Milwaukee in 1889 by C. Latham Sholes.
Milwaukee is also home to America's first answering machine, created in 1948 by Joseph Zimmerman.
The Milwaukee Art Museum is home to one of the largest collections of art by Georgia O'Keefe.
Frank Lloyd Wright was born in Wisconsin and many of his homes can be seen when touring Milwaukee.
Love ice skating? Milwaukee's Red Arrow Park rink is larger than the ice rink in New York City's Rockefeller Center.
Jerome Silberman was born in Milwaukee in 1935 and went on to become one of his time's most famous comedians. Don't recognize the name? Silberman is better known as Gene Wilder.
Is Milwaukee Safe to Visit?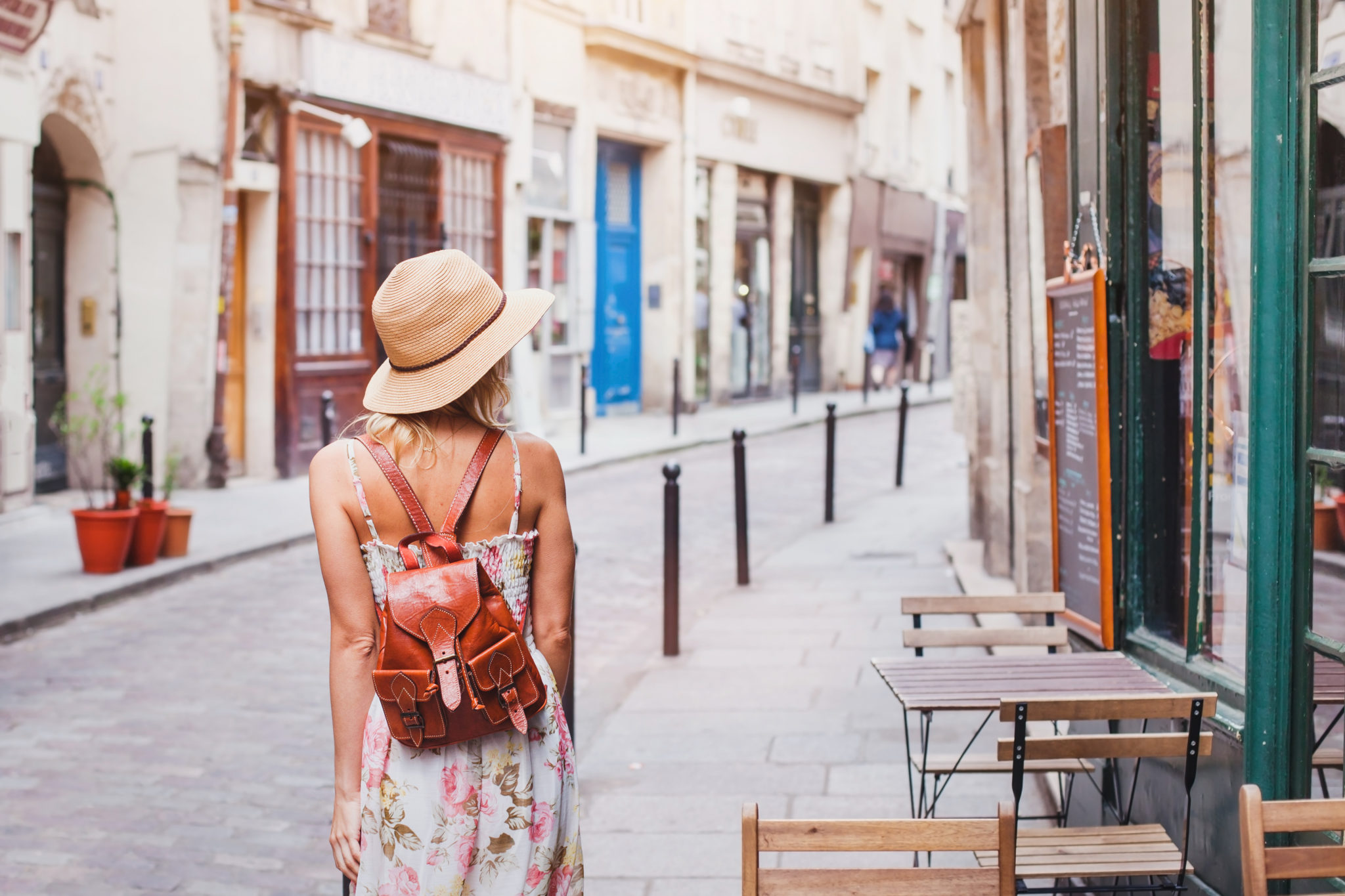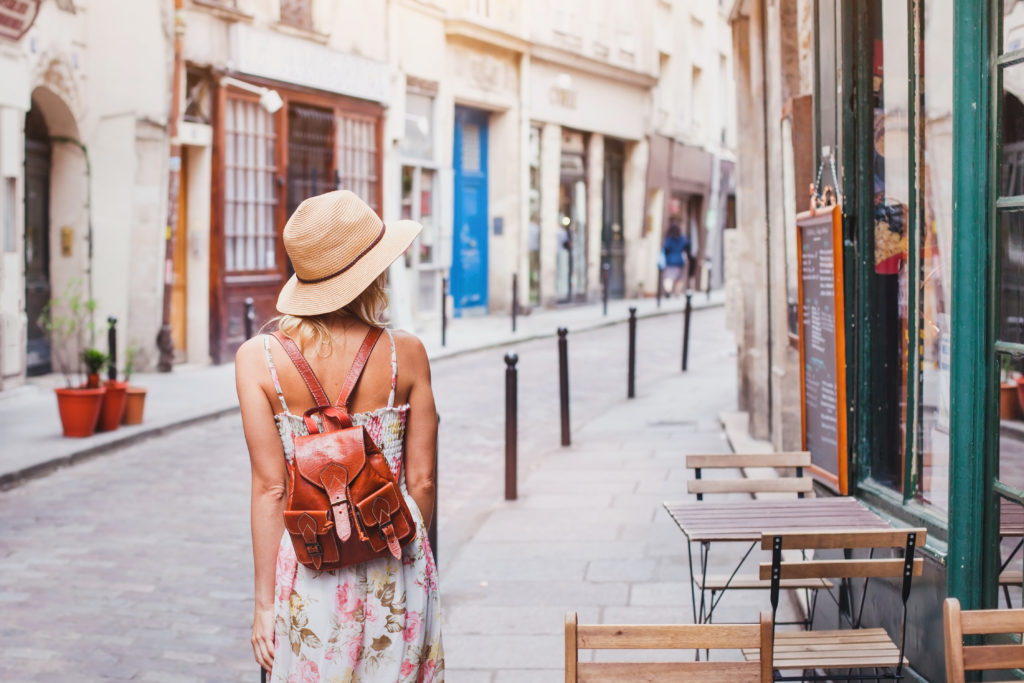 When you are seeking the most unique things to do in Milwaukee with kids, you're probably going to consider how safe the city is for family travelers. Crime is an issue in all cities. Milwaukee is the 31st largest city in the United States and the fifth largest city in the Midwest so it's unrealistic to expect a zero crime rate. It's up to each traveler to do research and decide if a destination is right or safe for you. My son and I stayed for a weekend and spent most of our time in downtown Milwaukee. We walked to most attractions during the day and used a ride-share when it was dark. We didn't venture off the main streets and didn't walk anywhere that wasn't well-populated, same as we'd do in any city, including the one we live in.
I felt safe in Milwaukee and don't hesitate to recommend it to other family travelers. Practice basic travel safety, have good situational awareness, and don't make yourself a target. Know where you're at, know where your hotel is, pay attention to where you are walking and to what's going on around you, and don't look at your phone. Keep your valuables close to the front of your body, and not in a backpack that someone behind you can reach into or in a purse someone can grab off of your shoulder. And, it sounds cliche, but don't wander into a dark alley. Don't try to take a shortcut in a strange city and if you don't know where you're at, stop in a store or other business and ask.
An Easy and Fun Weekend Trip: unique things to do in Milwaukee with kids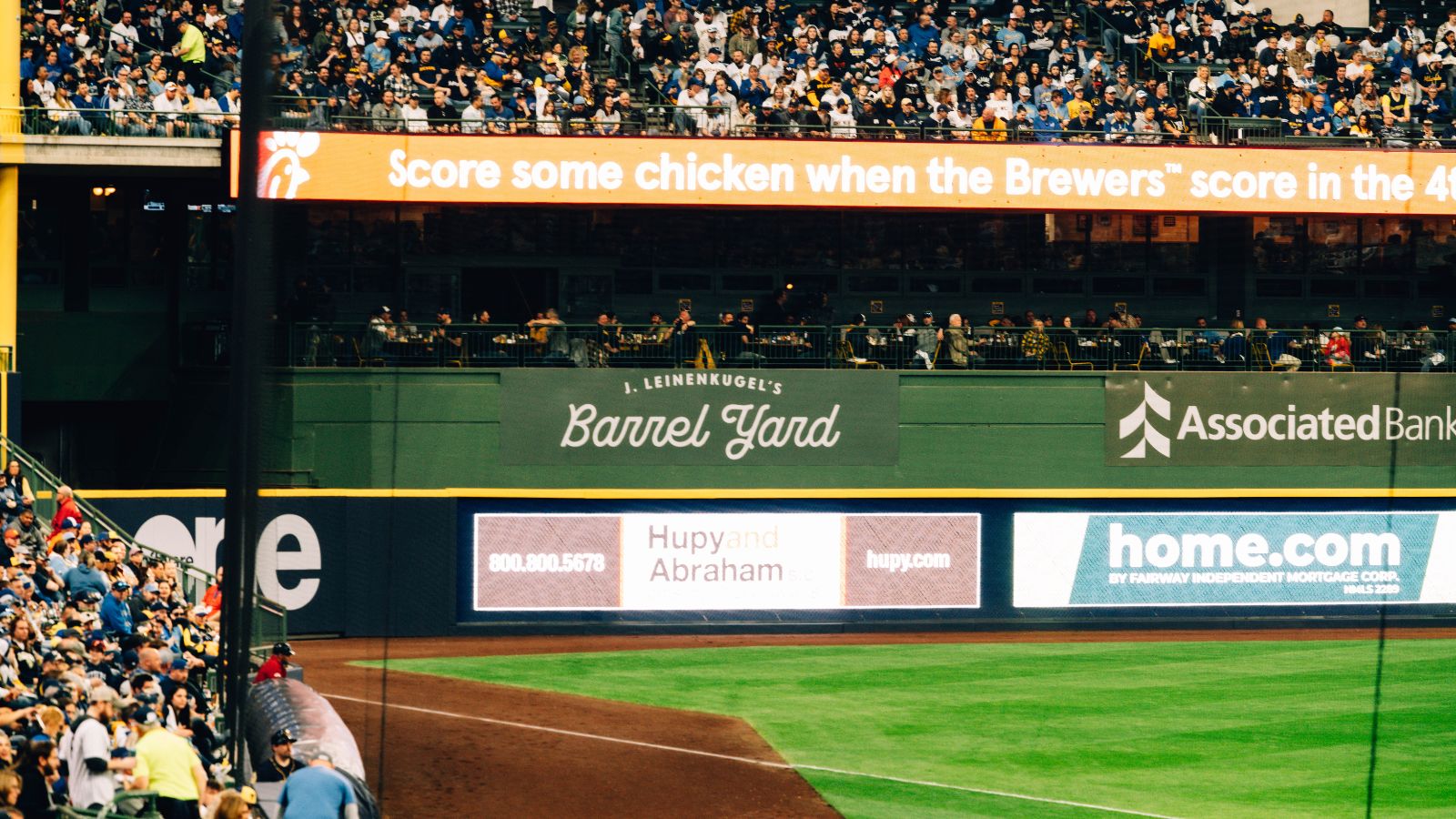 Whether you're in the Midwest road trip drive market or flying into Milwaukee, this is an easy city for a weekend trip. All major airlines fly into Milwaukee's Mitchell Airport (MKE), located just eight miles from the city center and all the action.
Our trip focused on unique kid-friendly things to do, but Milwaukee is absolutely worth a look if you want an adult-only trip. While the big brewhouses like Pabst, Miller, and Schlitz are no longer making beer, the gorgeous historic buildings are still in fantastic shape, and many now house taprooms and microbreweries.