A Milwaukee Long Weekend – 7 Cool Things To Do
(This post may contain affiliate links. Read my full disclosure.)
Like a lot of Gen-Xers, my first memories of Milwaukee involve 1970s sitcoms. Known as Brew City for its history in beer making, Milwaukee was the backdrop for everyone's favorite bottling plant workers, Laverne Difazio and Shirley Feeney, as well as the Happy Days crew. The major bottling plants have moved out of Milwaukee and to quote former mayor Tom Barrett, "Laverne and Shirley don't live here anymore." That said, the nostalgia and history remain in this fun, hip midwestern city that's perfect for a short stay. Here's how to have the best Milwaukee long weekend.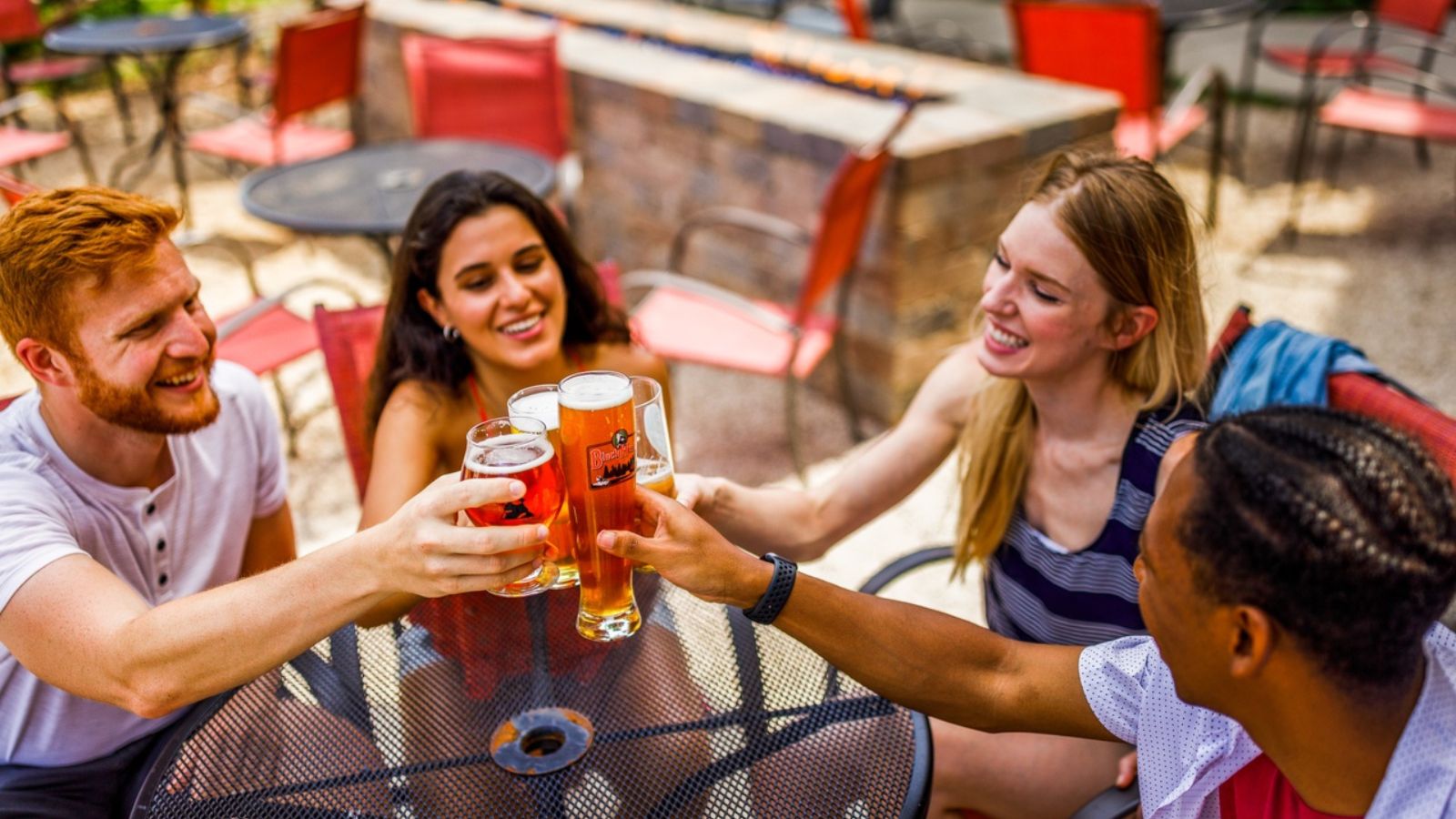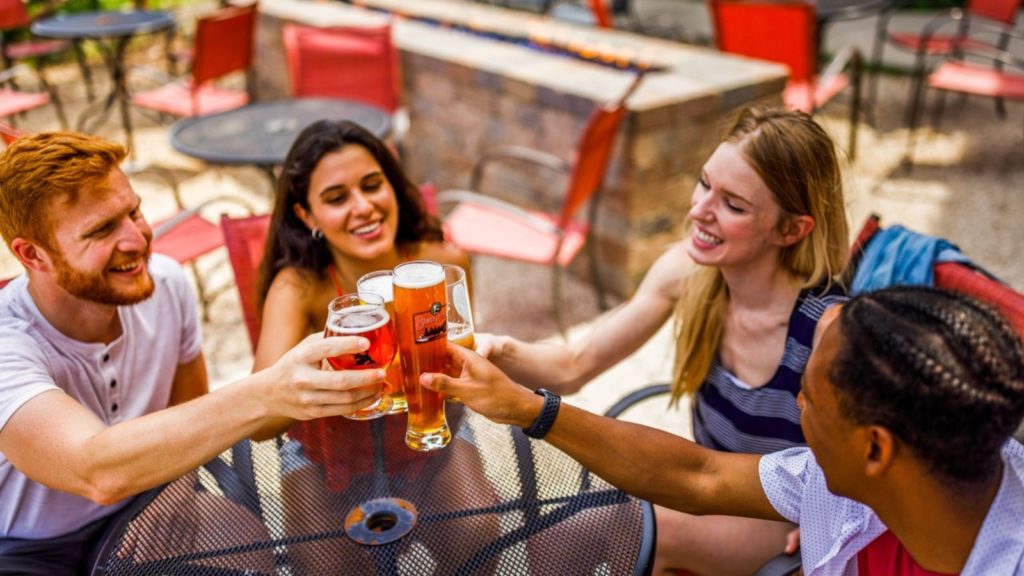 1. Take a City Tour With Milwaukee Tours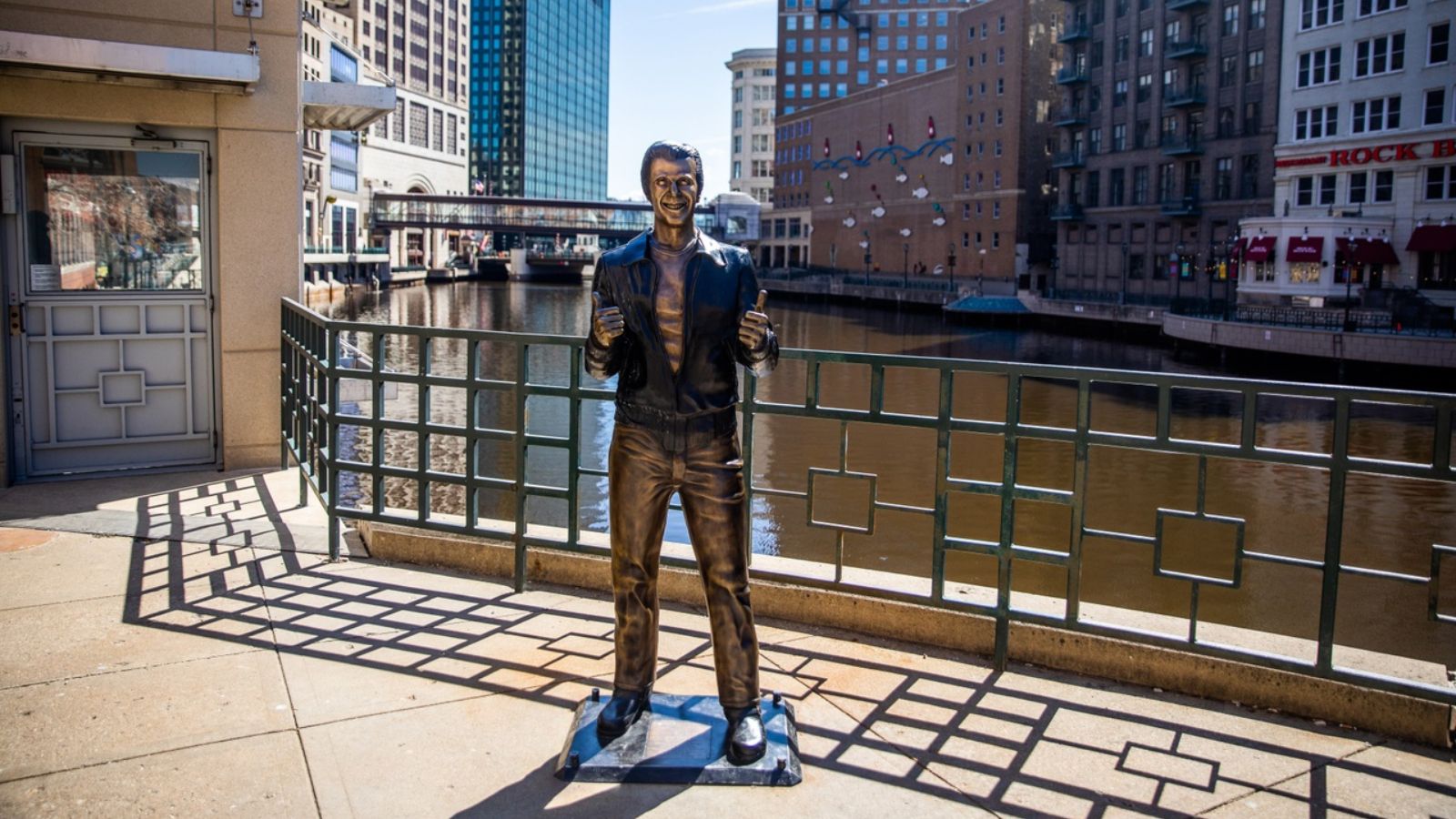 I firmly believe in taking a city tour early in your visit. It's a great way to orient yourself to the lay of the land in a new place and get recommendations from a local. We took the Iconic Milwaukee Tour and zipped around Brew City like locals after our two-hour tour.
All tours – check what's available on the website to see which tour is for you – are conducted in an eco-friendly electric vehicle. The doors are taken off the vehicle in warm, sunny weather, but if it's cold outside, the doors will be on, so you're cozy.
2. Beer – Because of Course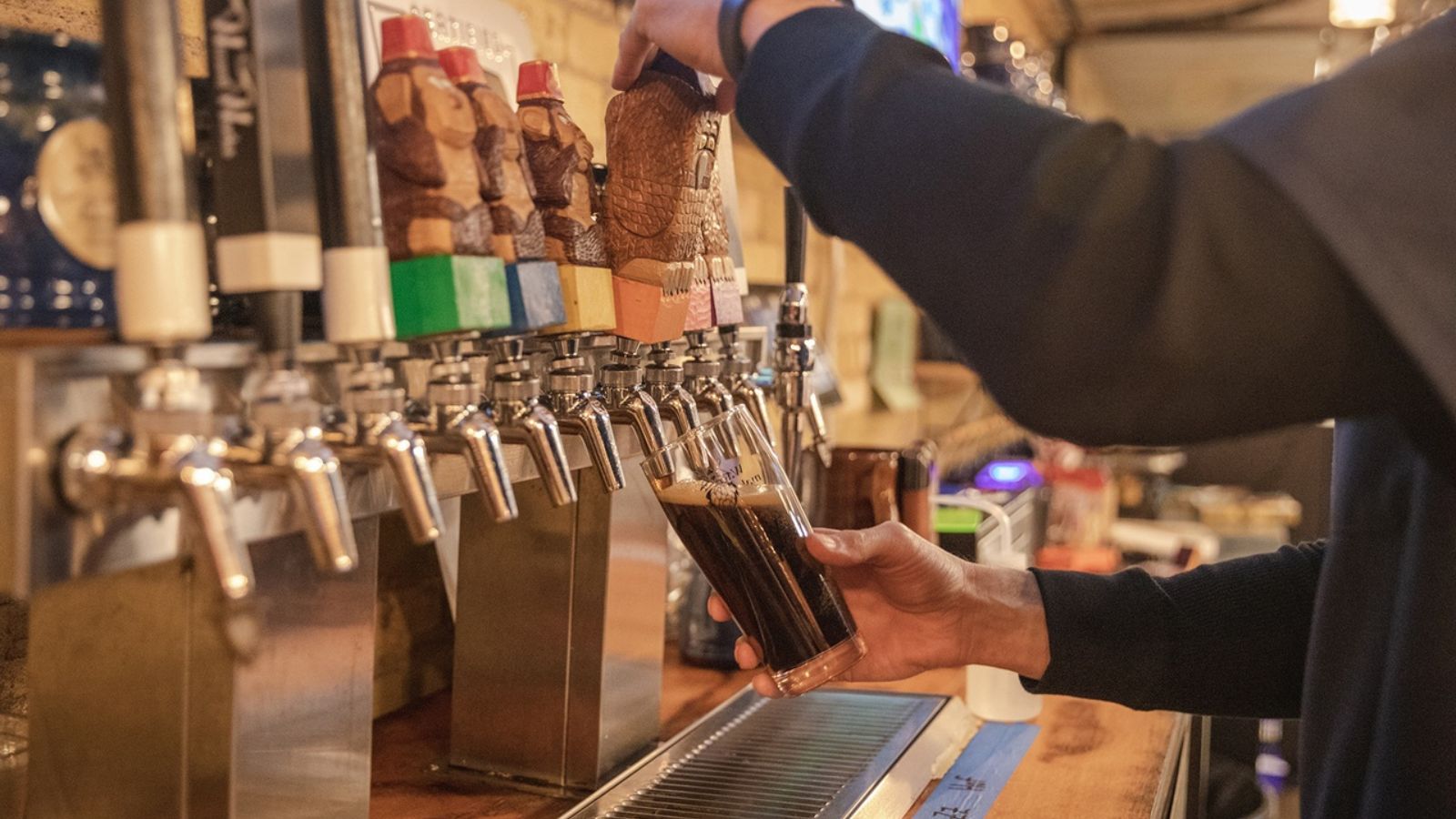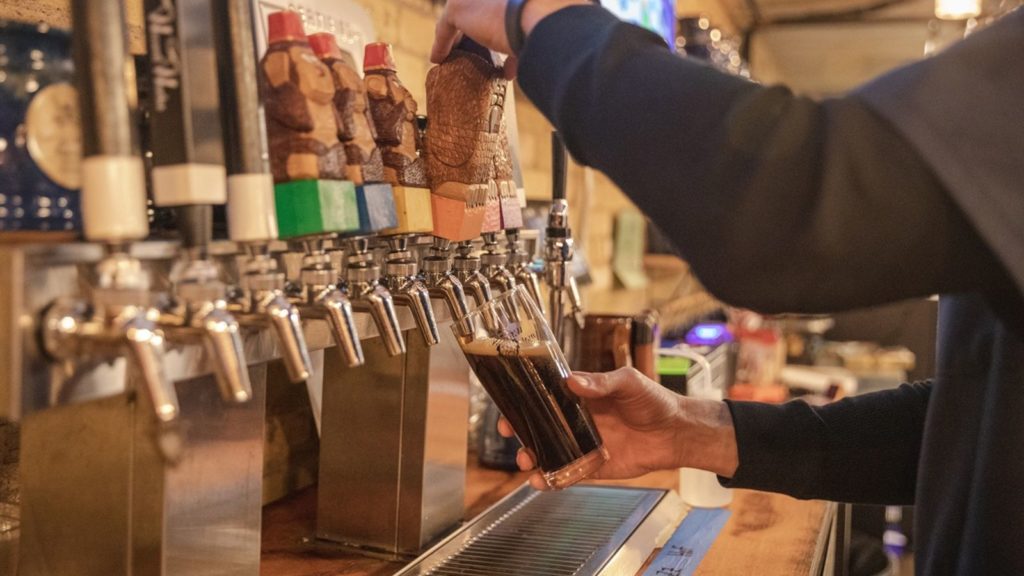 Beer making in Milwaukee began in the 1840s when German immigrants brought a local market for traditional European beer styles and skilled craftsmen familiar with the brewing techniques. The location of the Milwaukee River was critical to these early brewers. Famous Milwaukee breweries that are still household names include Miller, Pabst, Blatz, and Schlitz.
Today, you'll find lots of craft breweries and taprooms dotted throughout the city. As with most U.S. cities, the craft beer trend is alive and well. While you can't sip a Miller that was bottled locally, you can enjoy the local craft beer on or near the sites where Milwaukee carved its place on the beer brewing map. Check out Wizard Works Brewing Company, Eagle Park Brewing Company, Supermoon Beer Company, and Third Space Brewing, just to name a few.
And, if you're into the history of beer making, several tours will take you through the historic brewhouses – most of the architecture is still intact, even though Milwaukee is no longer home to big-batch brewing. Tour the historic home of Captain Frederick Pabst, visit the grave sites of Milwaukee's beer barons, plus many more fun options.
3. Explore Milwaukee's River Walk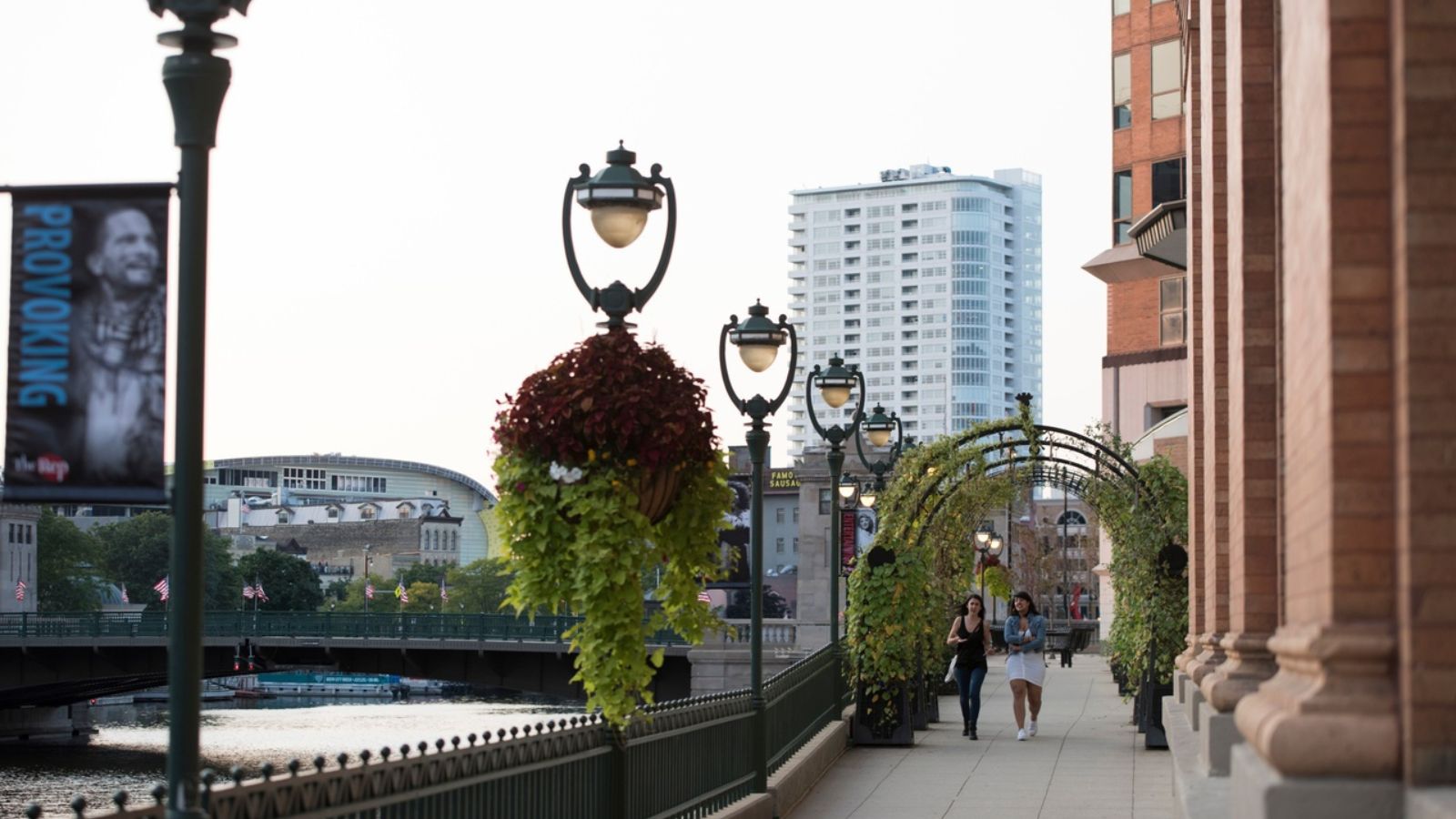 If you visit during the spring, summer, or early fall before the Wisconsin winter shows up to say hello, the River Walk is alive with activity on land and in water. Take a boat tour, rent a kayak, explore the urban paddle trails, or take a stroll to explore the restaurants and bars along the river walk.
And, if you're going to feel cheated if your Milwaukee experience doesn't hit you in your 1970s TV feels, you're in luck. There's a life-size statue of Henry Winkler as Arthur Fonzarelli with two thumbs up, affectionately known as "The Bronze Fonz" that begs for a photo opp.
4. 3rd Street Market Hall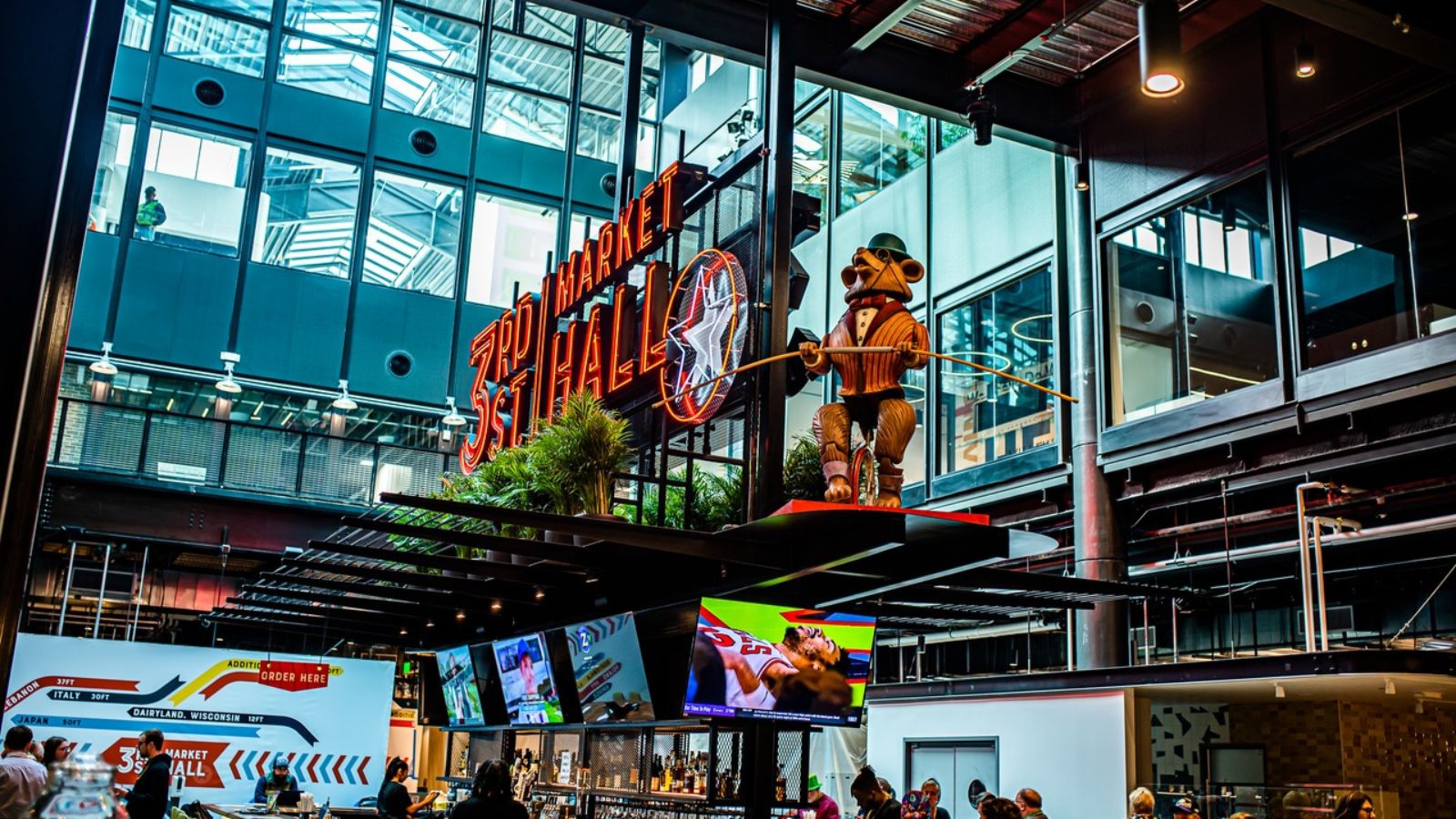 If you haven't been to Milwaukee in a while, 3rd Street Market Hall belongs at the top of your list of places to check out and go hungry. There's an almost endless list of places to nosh in this elevated food hall, from cheese curds, because of course, to healthy grain and protein bowls pizza, burgers, tacos, baked goods, and more – see the full list of eateries on their website. There's a centrally located bar and lots of seating, and you can pick and choose what you want to sample. If your group usually has trouble agreeing on a place to eat, this one is for you.
Aside from the righteous eats, 3rd Street Market Hall has tons of fun. From free yard-style games, such as cornhole and giant Jenga, to Top Golf Swing Suites, good food might be the big draw to get you in the door, but there's much more. There's also a free video game station if you want to get your Super Smash Brothers on. The atmosphere is warm, trendy, and inclusive.
5. Immerse Yourself in Fine Art at Milwaukee Art Museum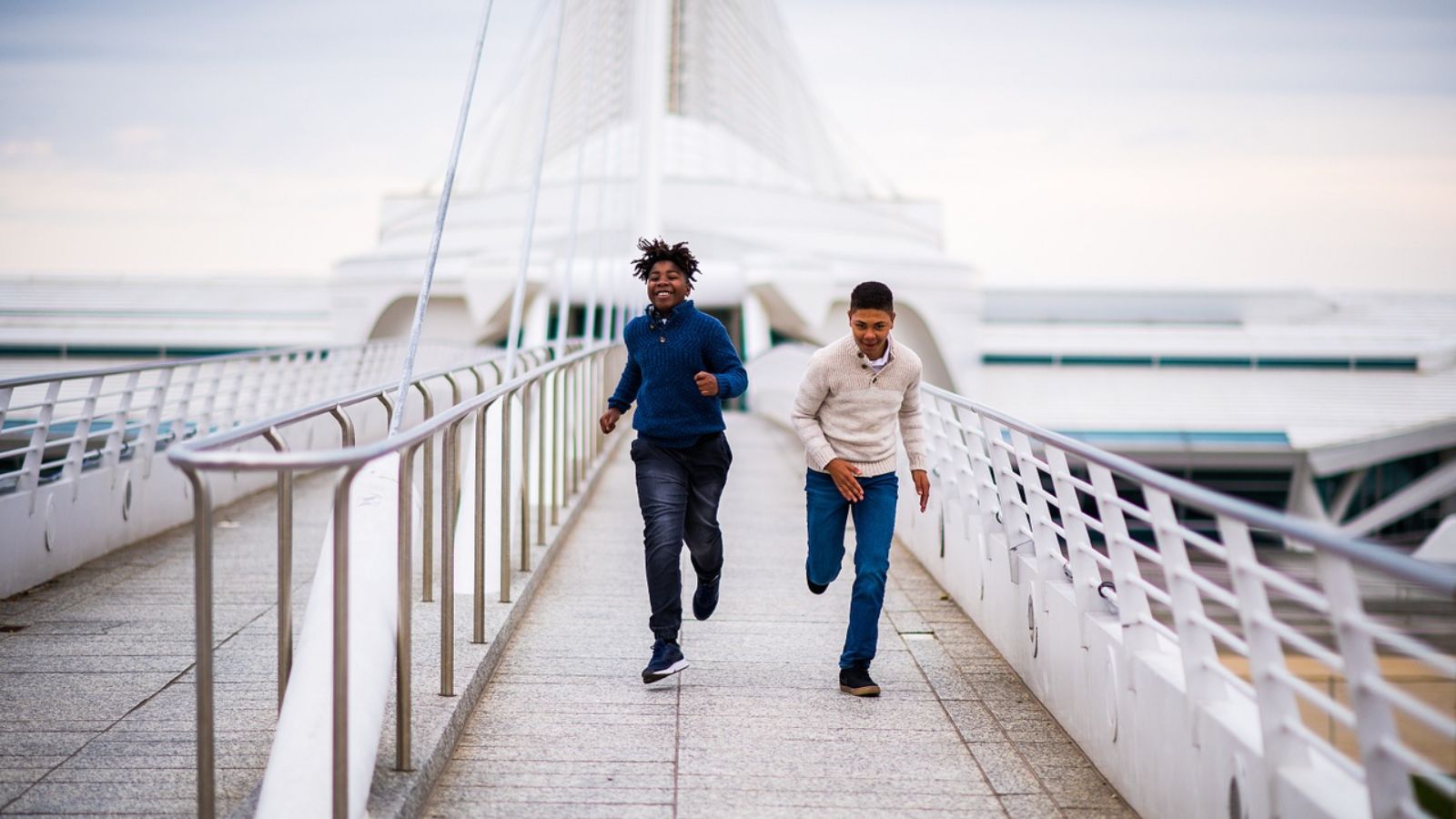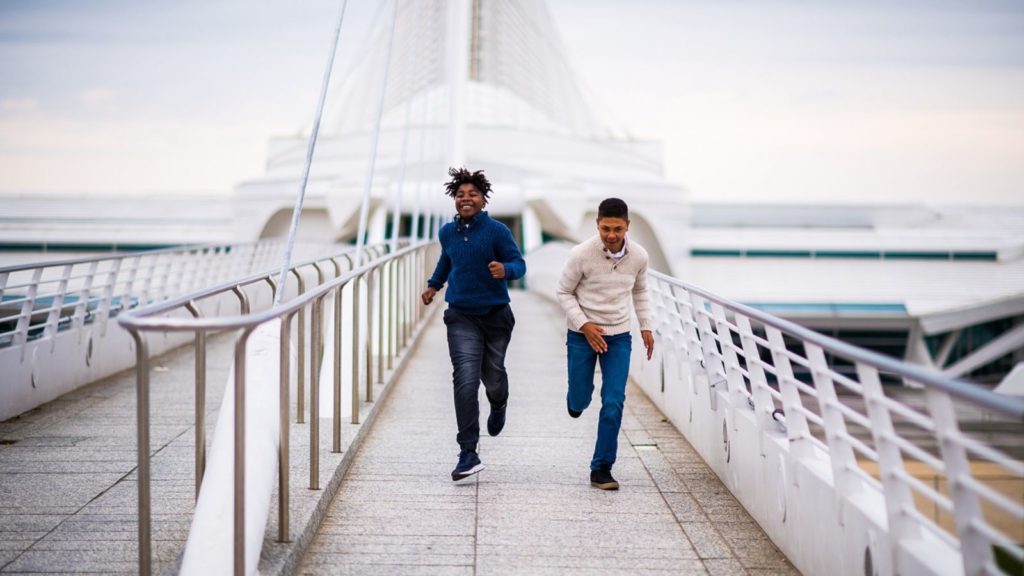 With 30,000 works of art and 125 years of collecting history, the Milwaukee Art Museum is a can't-miss gallery for any art lover. The gallery has four floors of over forty galleries of regularly rotated art, with works ranked as the best in the nation for folk and Haitian art, German Expressionism, and more.
The most remarkable thing about the Milwaukee Art Museum is the signature wings, called the Burke Brise Soleil. The wings form a moveable sunscreen with a 217-foot wingspan. It takes three-and-a-half minutes for the wings to open or close. Seeing the wings unfold is something to see and typically takes place in conjunction with the museum's opening but can vary based on weather or wind.
Allow at least three hours to fully explore the Milwaukee Art Museum inside and out. If you're visiting with kids, consider allowing more time. There's a kid's gallery with hands-on art activities that are themed to pair with one of the museum exhibits and if everyone's having fun, don't rush it.
6. Catch a Bucks or Brewers Game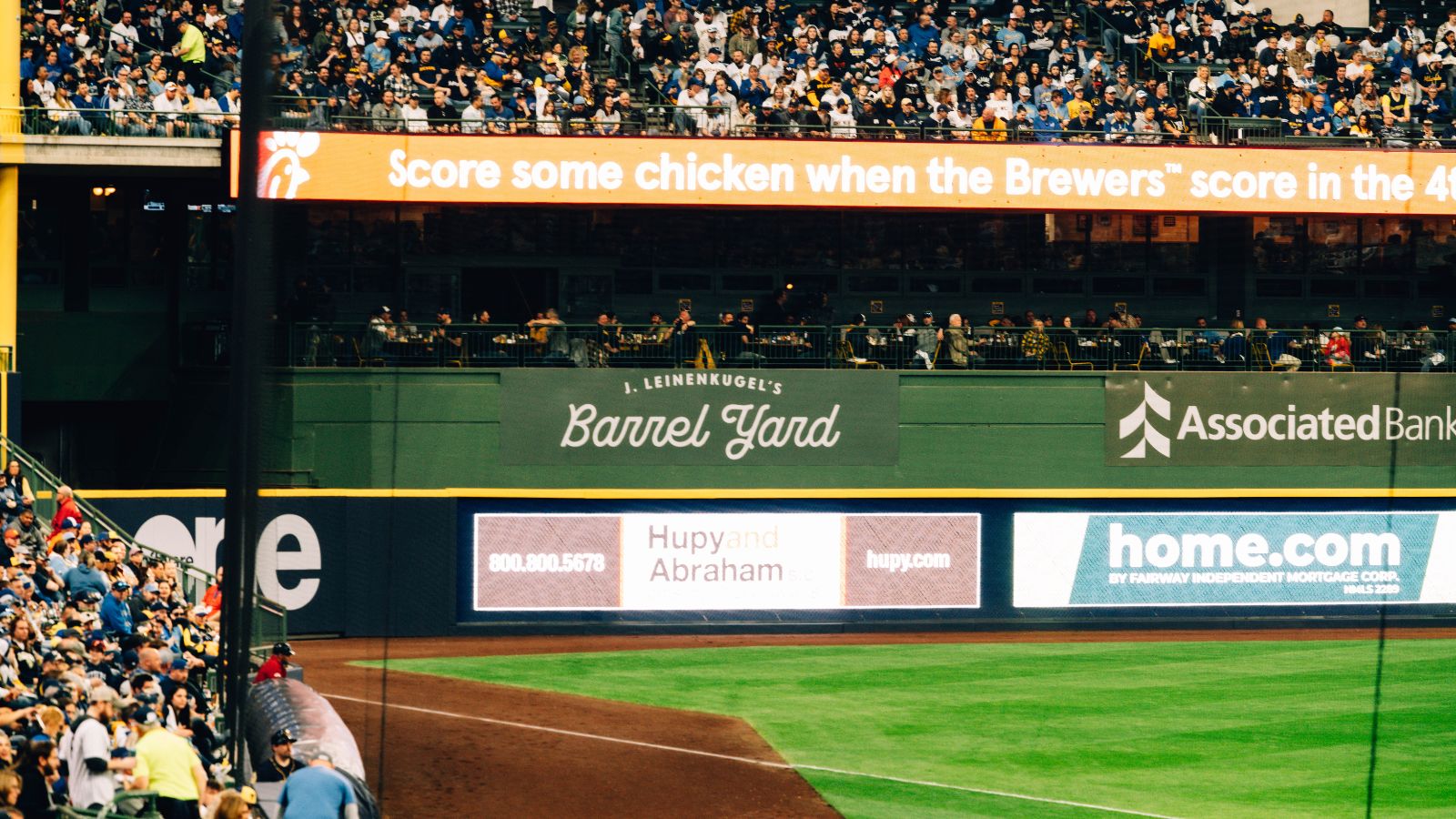 If you're a baseball or basketball fan, schedule your Milwaukee long weekend during a Bucks or Brewers game. If your favorite team is visiting, even better.
The Milwaukee Bucks play in Fiserv Stadium, which is located in the heart of downtown. There are lots of nearby restaurants and bars for pregaming and all of this is easily walkable, or a short Uber ride.
You'll need a car to get to American Family Stadium, where the Milwaukee Brewers play, but it's a short drive from downtown. Make sure you go early and anticipate lines to get in the parking lot and into the stadium – Milwaukeans love their baseball team.
To take your baseball experience up a notch, reserve a table at J. Leinenkugel's Barrel Yard & Taproom Restaurant. Patio seating overlooks the left field and offers an incredible, up-close view of the action.
7. Learn the History of the Harley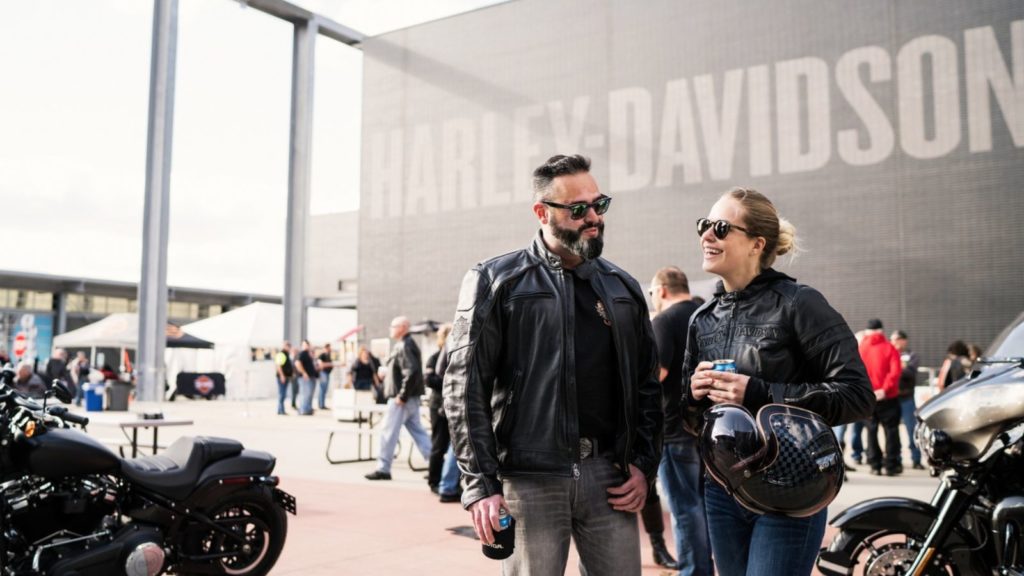 If you're a motorcycle enthusiast visiting Milwaukee then the odds are pretty good that the Harley Davidson Museum is probably already at the top of your to-do list. But, even if you're not, don't automatically skip the Harley Davidson Museum, because it is an overall, very well-done and interesting museum.
Various interactive exhibits and static displays tell the history of the famous motorcycle brand over the years, along with stories from riders. Even if you don't know a thing about motorcycles or Harleys, it's fun to see how motorcycles have evolved and to take advantage of the fun photo opportunities. There are two onsite retail stores and a restaurant/bar.
Safety in Milwaukee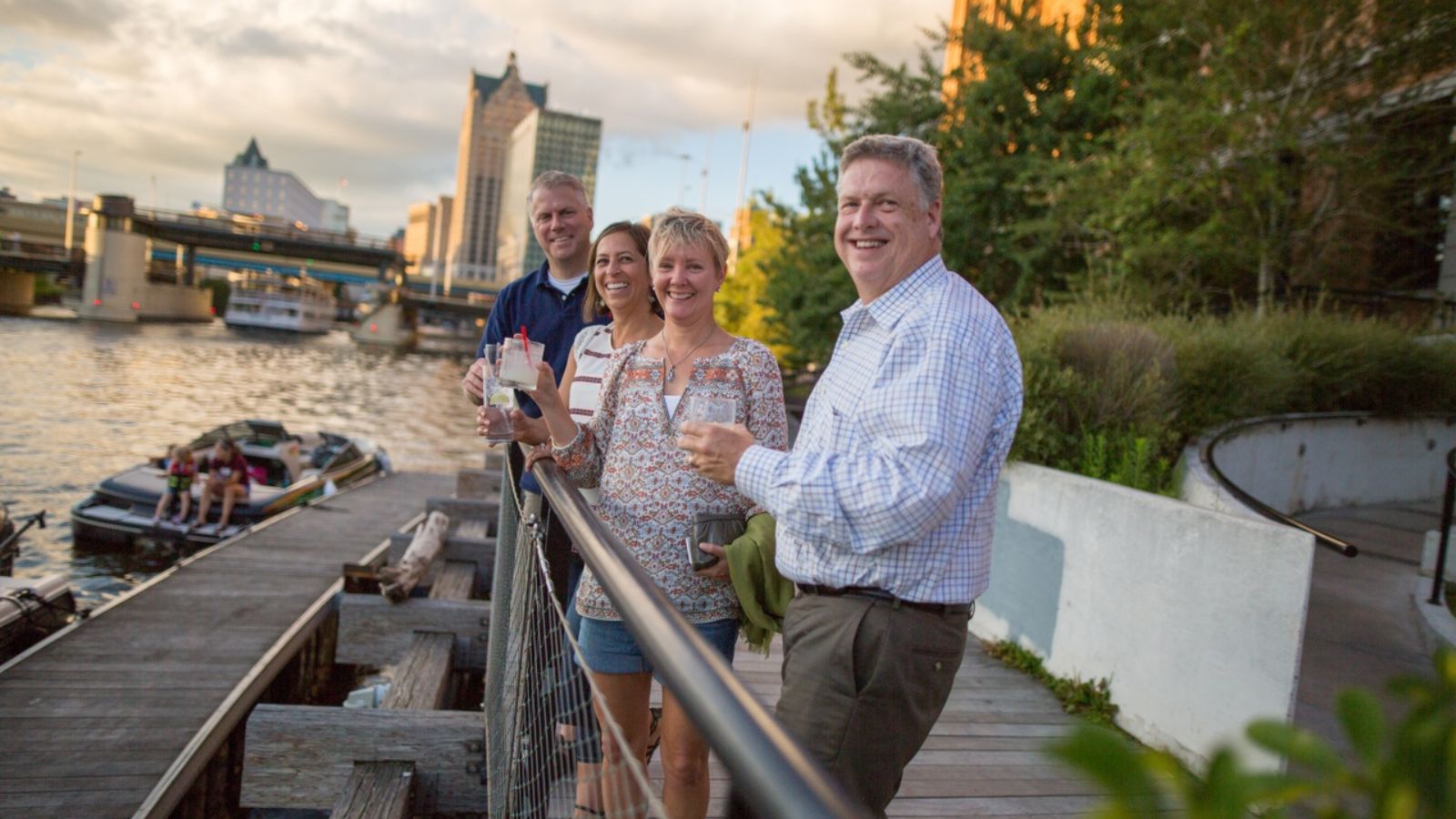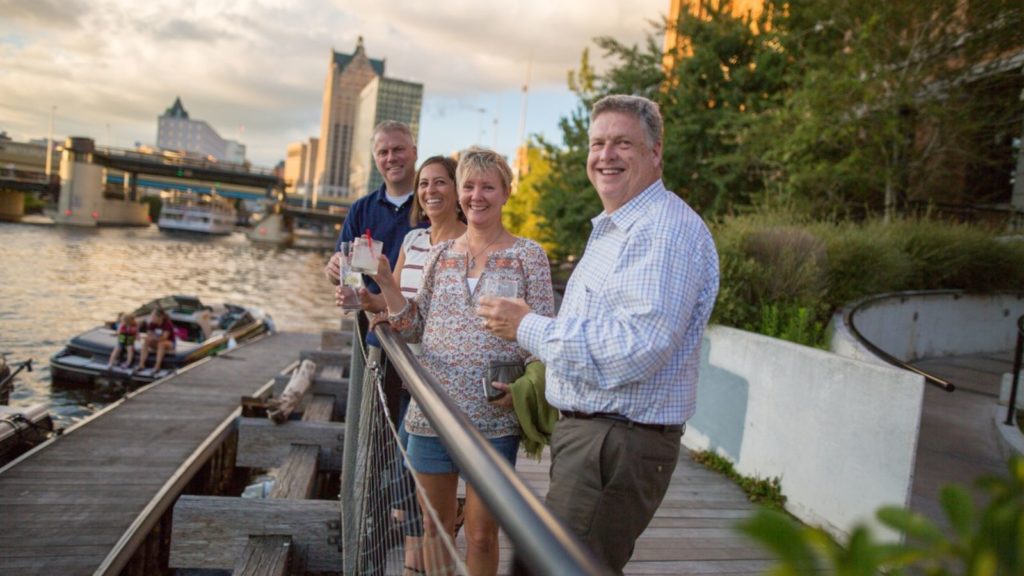 Milwaukee has appeared on a few "dangerous cities" lists but don't let that information alone deter you from traveling there. I have visited twice in the past three years, once with my tween son and once with a group of adults. I was very comfortable walking around the city during the day and taking public transportation. Although I probably wouldn't walk around by myself or with just my child at night, I'd say the same for any major U.S. city. Be aware of your surroundings, keep your valuables close to you, and review these important travel safety tips that apply everywhere and you'll be fine.