Next Stop: Disney's Christopher Robin Event
(This post may contain affiliate links. Read my full disclosure.)
Come with me to Los Angeles for the Christopher Robin Event at Disney Studios July 29th-31st. I'm attending the red carpet premiere, the press junket and other events as a guest of Disney Studios. Also? Somebody pinch me! When I got the invite from Disney Studios at the end of June, I squealed and danced a little jig. If I'd have had springs in my tail, I might have bounced around done a few "Hoo hoo hoo hoo's" a la Tigger. Saying all this is exciting doesn't even begin to describe it. Join me for the Christopher Robin Event in Los Angeles July 29-31st!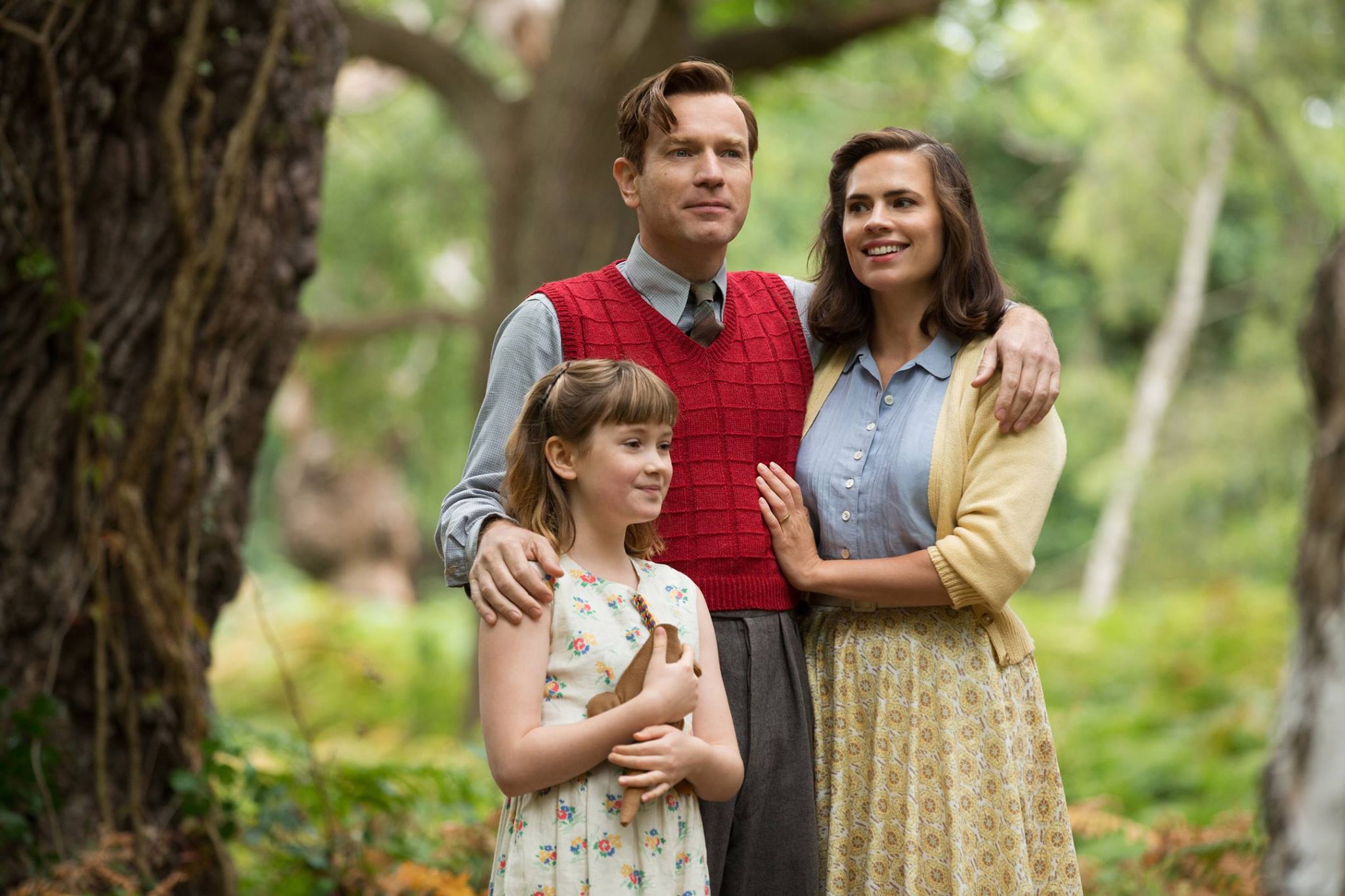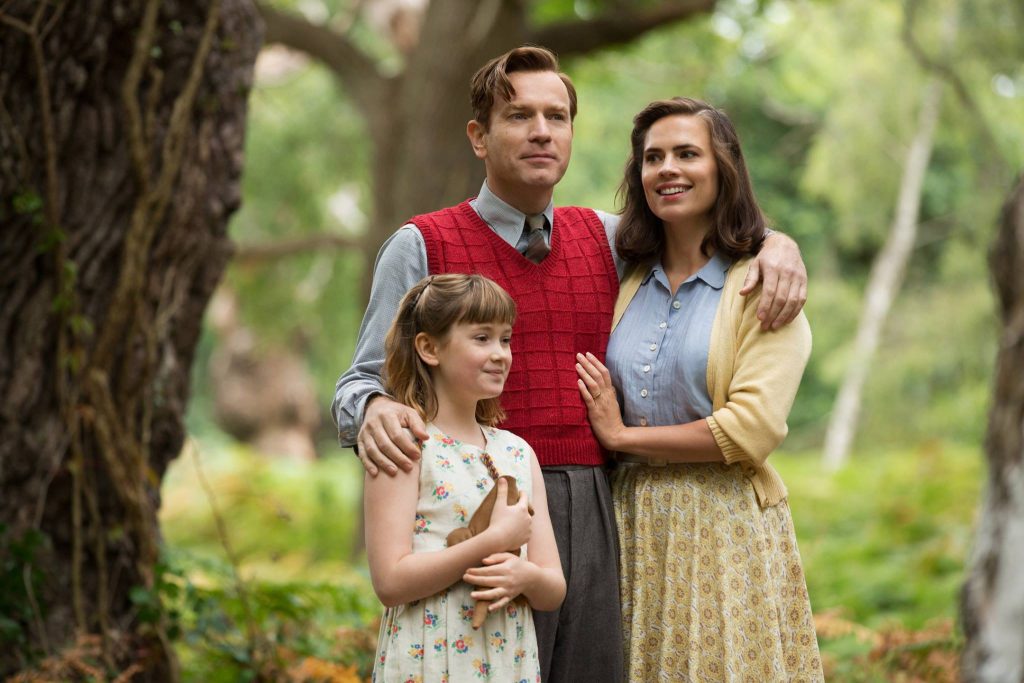 Also, I might need to talk to someone about getting some springs in my tail because things are about to get a whole bunch more exciting. Please make sure you are following me on Instagram and Twitter for updates.
I am attending this event as a guest of Disney and Marvel Studios. All opinions are my own. And yes, you could have knocked me over with a feather when I saw the subject line "Disney and Marvel Studios Invites You to Los Angeles."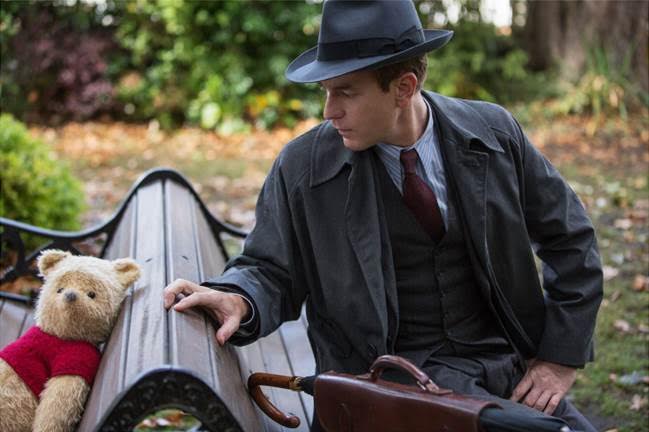 [Tweet I'm going to the premier of Disney's Christopher Robin #ChristopherRobinEvent #RalphBreaksTheInternetEvent #DisneyPartner @DisneyStudios"]
Next Stop: Disney's Christopher Robin Event & Red Carpet Premiere
I leave in six days for Los Angeles for the premiere and Red Carpet debut of Disney's Christopher Robin, but who is counting?
ME!!!!
I am counting because I'm so excited to attend the #ChristopherRobinEvent and I can't wait to share it with you!
Check out this sneak peek:
You got a little teary, too, right?
I'll be attending the premiere with 24 other top bloggers. Follow the hashtags #ChristopherRobinEvent #RalphBreaksTheInternetEvent and #AffinityWarBluray (YESSSS, there's more going on than just Christopher Robin!) on Facebook, Insta, and Twitter. I am so excited to be going and to share with you! I hope you follow along July 29-31st.
I'll be doing a lot of live sharing on Twitter and in my Instagram stories and following up post-event on ALL my social channels and here on the blog. I'll be sharing some nuggets from my interviews with the cast and the director as well as a spoiler-free review of the movie Christopher Robin. Tickets are already on sale, by the way, so you'll want to grab yours ASAP.
This movie is going to be incredible. I was one of the first to see the trailer at Disney Social Media Moms Celebration in February and hear producer Kristen Burr introduce the film and I bawled like a baby. There is just something about the voice of Pooh that rockets me back to my childhood. The characters are so sweet and so pure and so loveable and I just know they're going to be incredible in live action form. And also? I get to meet Jim Cummings, who is the voice of Pooh and Tigger (and always has been.) Is that cool or what?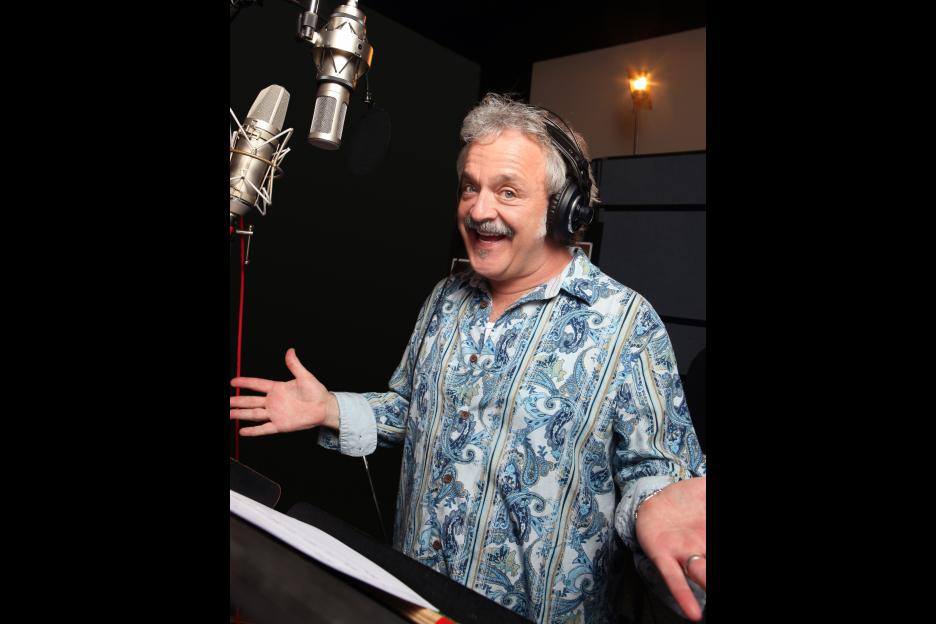 Check out this Legacy Featurette:
.
I. Can't. Wait.
Although Pooh and friends have traditionally been cartoon characters, Disney BEAUTIFULLY captures this story in live action form, bringing these cuddly, well-loved stuffed animals to life.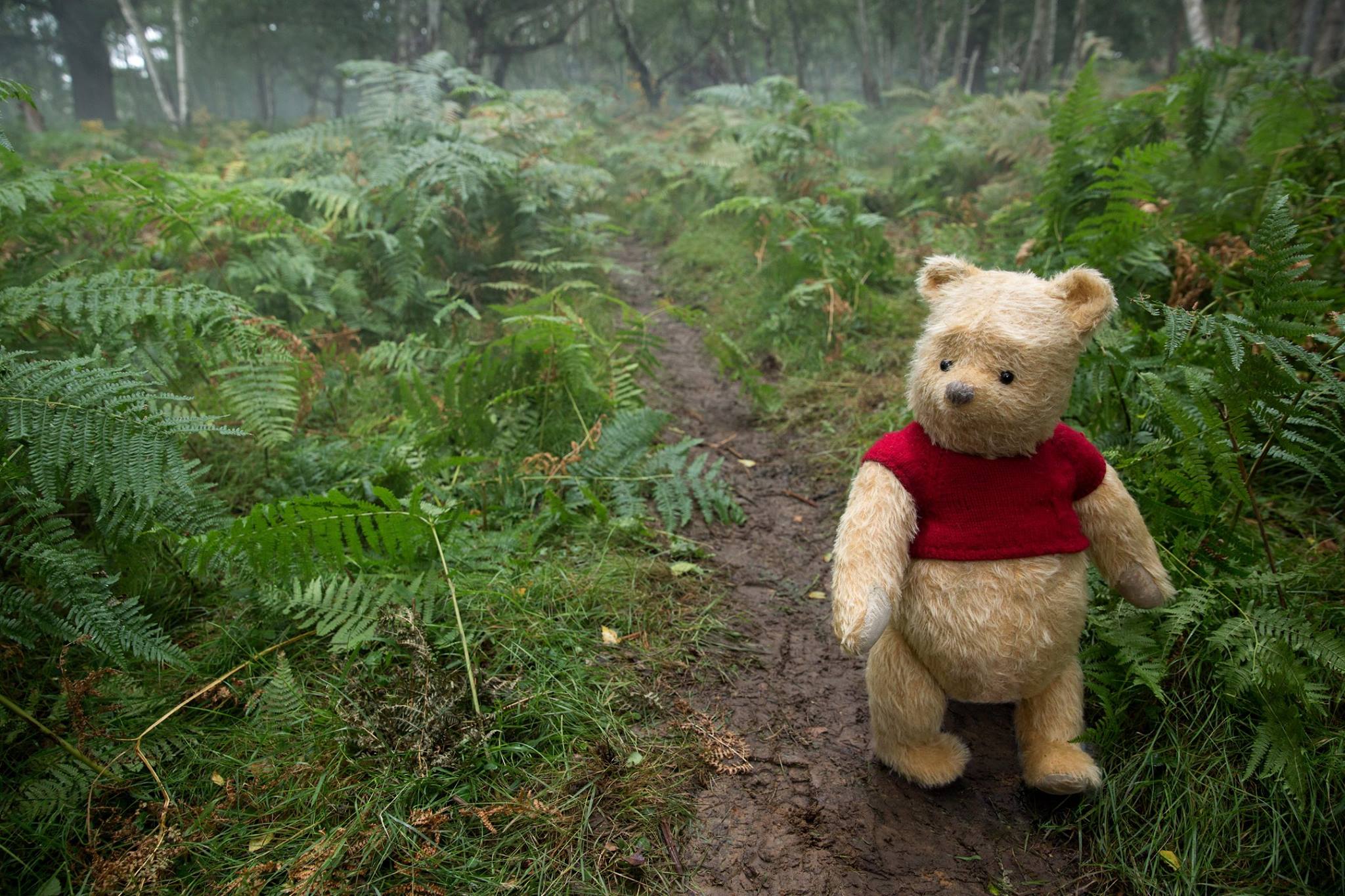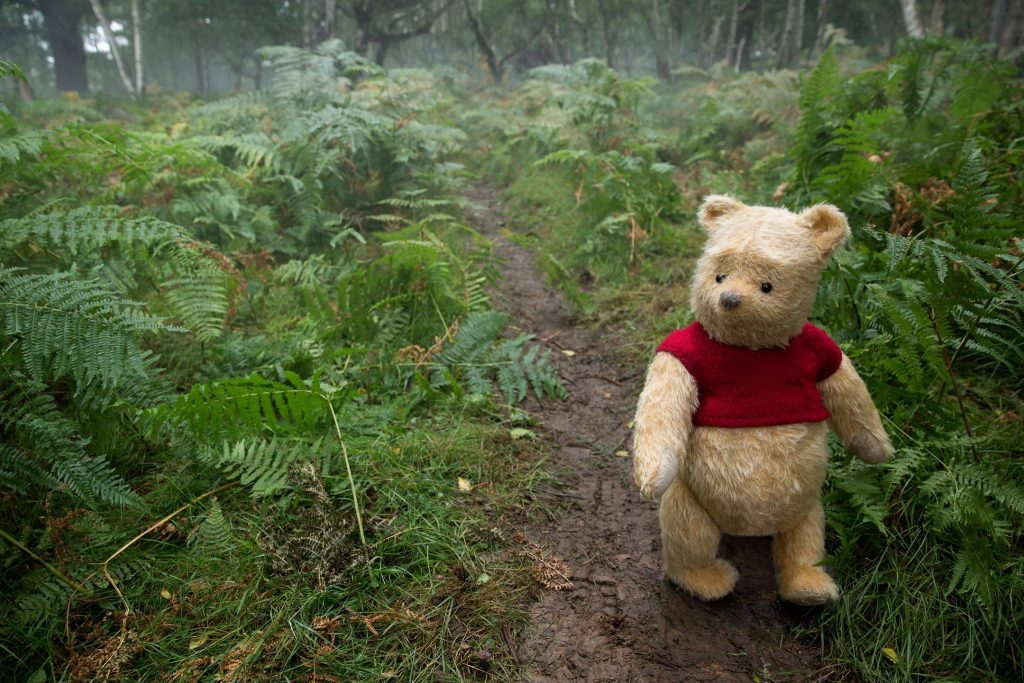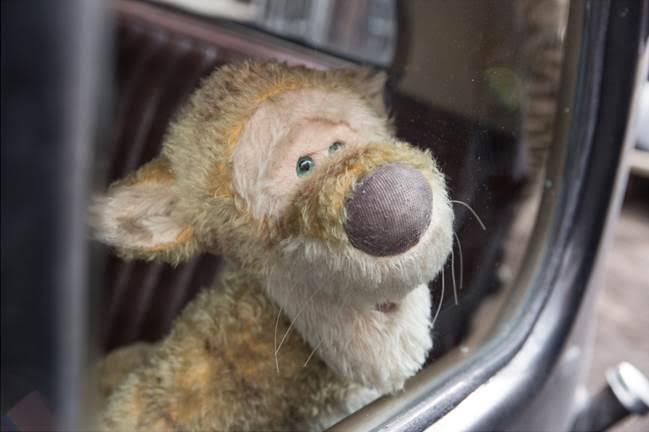 Check out more adorable-ness here:
And yes, adorable-ness is a word. I say so.
More about Disney's Christopher Robin:
In Disney's heartwarming live action adventure, the young boy who shared countless adventures with his stuffed animal friends in the Hundred Acre Wood has grown up and lost sight of what's important in life. Now it is up to his childhood friends to venture into our world and help Christopher Robin rediscover the joys of family life, the value of friendship and to appreciate the simple pleasure in life once again. 
CHRISTOPHER ROBIN is directed by Marc Forster from a screenplay by Alex Ross Perry and Allison Schroeder and a story by Perry based on characters created by A.A. Milne and E.H. Shepard. The producers are Brigham Taylor and Kristin Burr, with Renée Wolfe and Jeremy Johns serving as executive producers. The film stars Ewan McGregor as Christopher Robin; Hayley Atwell as his wife Evelyn; Bronte Carmichael as his daughter Madeline; and Mark Gatiss as Keith Winslow, Robin's boss. The film also features the voices of: Jim Cummings as Winnie the Pooh and Tigger; Brad Garrett as Eeyore; Toby Jones as Owl; Nick Mohammed as Piglet; Peter Capaldi as Rabbit; and Sophie Okonedo as Kanga.
CHRISTOPHER ROBIN arrives in theatres everywhere on August 3rd!
Like CHRISTOPHER ROBIN on Facebook: https://www.facebook.com/DisneyChristopherRobin/
Follow Walt Disney Studios on Twitter: https://twitter.com/disneystudios 
Follow Walt Disney Studios on Instagram: https://www.instagram.com/disneystudios/
CHRISTOPHER ROBIN arrives in theatres everywhere on August 3, 2018!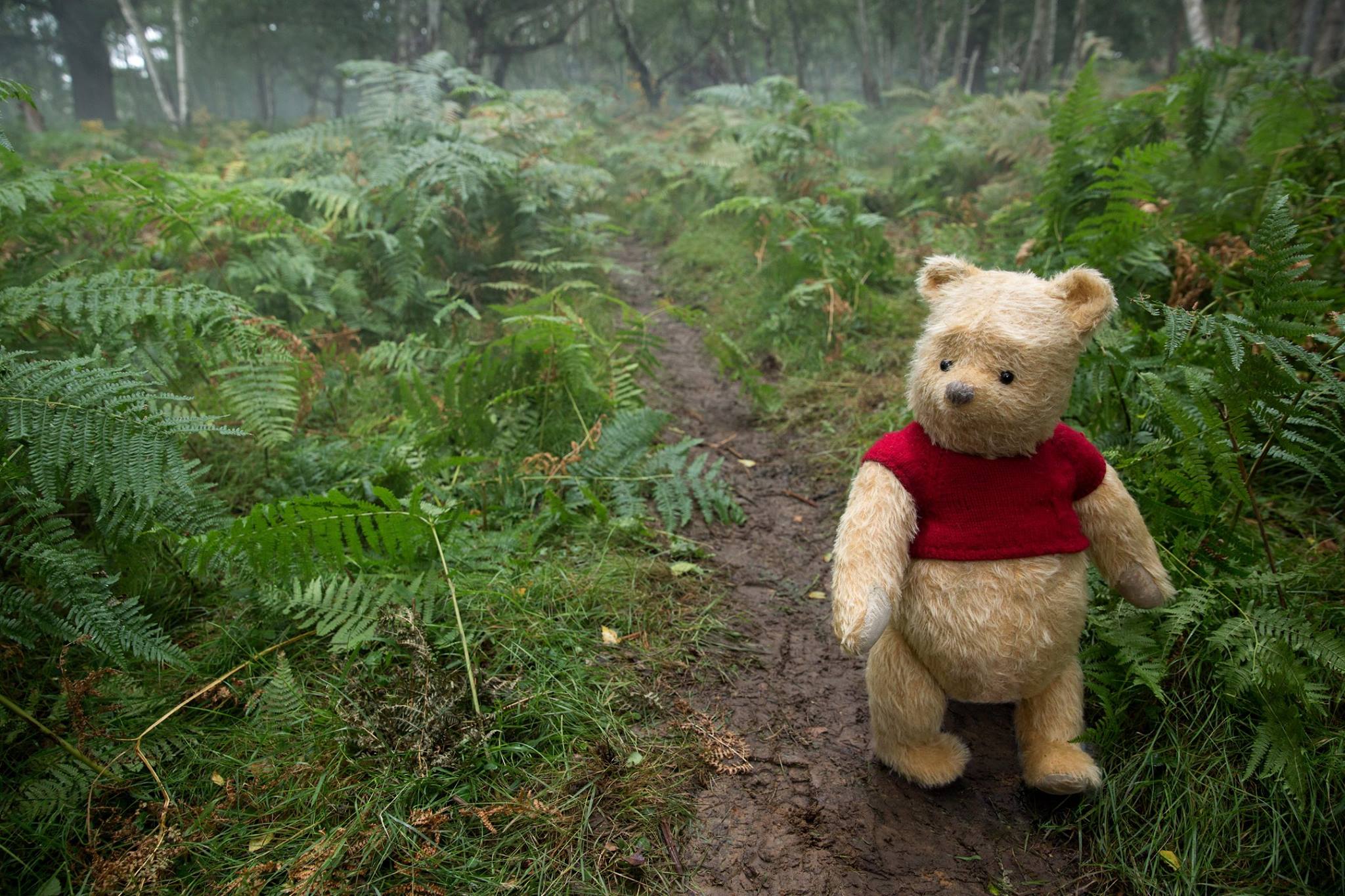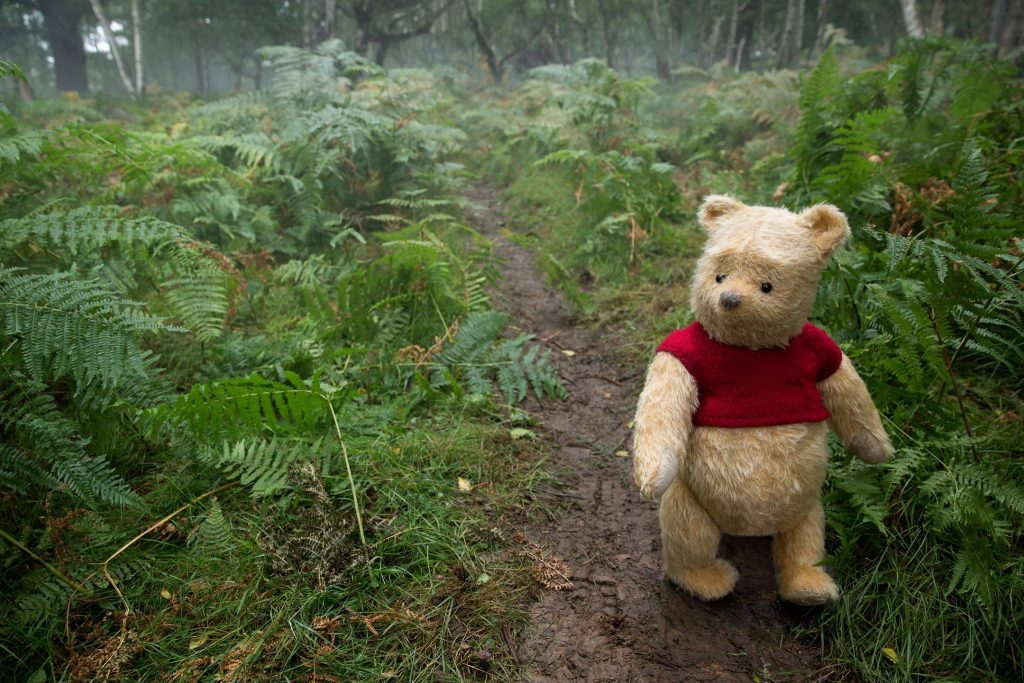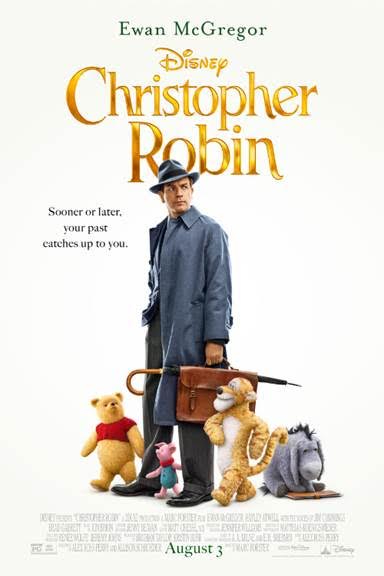 But that's not all!
While in Los Angeles, we're going to take a special trip to Disney Animation Studios for a special sneak peek of Ralph Breaks the Internet (the sequel to Wreck it Ralph) which is scheduled for release in November.
The previews have hit the movie theaters and this sequel promises to be just as adorable as the first one and I'm excited to learn more about the making of the film, what inspired it and other behind the scenes fun. I can't wait to see the inside of Disney Animation Studios and meet all of these wonderfully creative people who make the magic happen.
More about Ralph Breaks the Internet
RALPH BREAKS THE INTERNET leaves Litwak's video arcade behind, venturing into the uncharted, expansive and thrilling world of the internet—which may or may not survive Ralph's wrecking. Video game bad guy Ralph (voice of John C. Reilly) and fellow misfit Vanellope von Schweetz (voice of Sarah Silverman) must risk it all by traveling to the world wide web in search of a replacement part to save Vanellope's video game, Sugar Rush. In way over their heads, Ralph and Vanellope rely on the citizens of the internet—the netizens—to help navigate their way, including a webite entrepreneur named Yesss (voice of Taraji P. Henson), who is the head algorithm and the heart and soul of trend-making site "BuzzzTube."
Like WRECK-IT RALPH on Facebook: https://www.facebook.com/WreckItRalph/
Follow WRECK-IT RALPH on Twitter: https://twitter.com/wreckitralph
Follow WRECK-IT RALPH on Instagram: https://www.instagram.com/wreckitralph/
Visit the official RALPH BREAKS THE INTERNET: WRECK-IT RALPH 2 website here: http://movies.disney.com/ralph-breaks-the-internet-wreck-it-ralph-2
RALPH BREAKS THE INTERNET arrives in theatres everywhere on November 21st!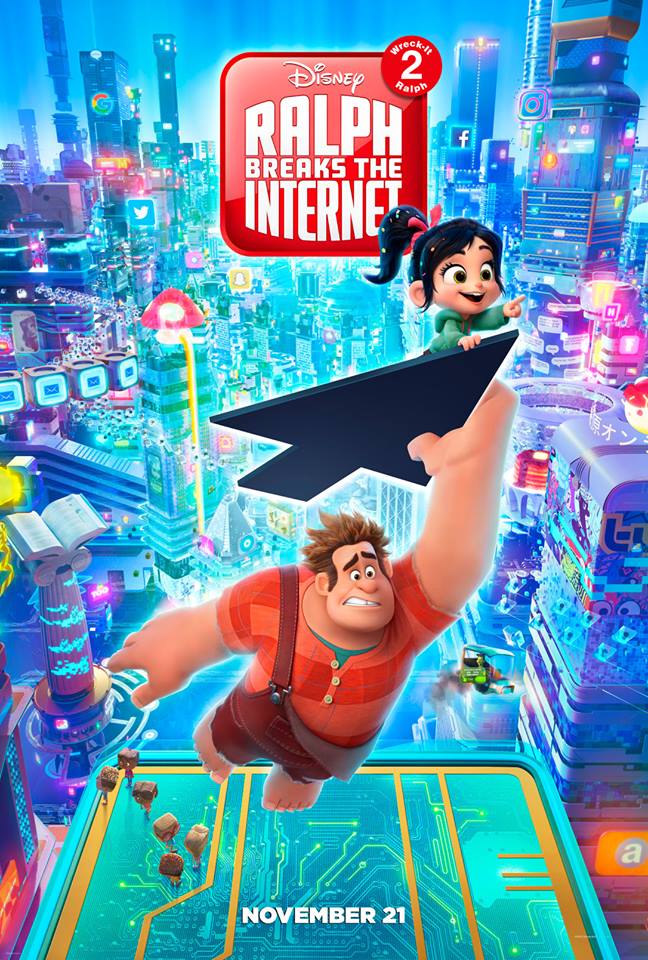 But that's still not all…
…and yeah, I know I sound a little bit like an infomercial, but seriously, this trip is so unbelievably cool that I'm continuously pinching myself.
We all know I'm a big Marvel Fan, which is a relatively new thing for me. It all started with Thor and I got caught up from there. You can read a little bit more about my Marvel obsession here and, if you need to watch the Marvel Cinematic Universe in order, you can check out this post, which doesn't include comic books or television series…so check back soon for an update. We are currently watching Agent Carter, so I'm REALLY geeking out about meeting Hayley Atwell, who plays Evelyn Robin.
We're going to get to attend a special event at Madame Tussaud's Hollywood, which includes breakfast (I'm ridiculously excited about having breakfast inside Madame Tussaud's for some reason, but then again, I'm ridiculously excited about this entire event! Pinch pinch pinch!) and an interview with Avengers Infinity War producer Trinh Tran.
We'll also get to see the Avengers: Infinity War bonus showcase, which I am SO READY to see. Marvel honored their promise to fans and now when you buy the Blu-ray, you gain exclusive access to more than two hours of never-before-revealed super hero details, deleted scenes and more! Avenger Infinity war will arrive digitally July 31st and on Blu-ray August 14th.
While at Madame Tussaud's we'll also get some time to explore the Marvel Superheroes Exhibit AND make our own wax Infinity Gauntlet.Yep, that's right. I'm going to have my very own Infinity Gauntlet and things are probably just never gonna be the same.
Get social with Avengers: Infinity War:  Facebook    Twitter  Instagram
I'm posting my itinerary below, and again, you can find me and my friends on social by searching these hashtags:
#ChristopherRobinEvent #RalphBreaksTheInternetEvent and #AffinityWarBluray
With regard to the interviews, if you would like to help me with my interview questions, leave a comment here on the blog, message me on social media or drop me an email rippedjeansandbifocalsblog (@) gmail (dot) com
I would love to know your questions for this amazingly talented group so definitely let me know. I've already got "WWHHHHHYYYY????" as #1 for Trinh Tran and I'm trying to figure out a way to get Ewan McGregor to sing us a song from Moulin Rouge.
The voice behind Winnie the Pooh, Obi Wan and Agent Peggy Carter? I'm beyond excited and I can't wait for this trip. I'm so grateful to Disney and Marvel for the invite and I look forward to bringing you the very best and latest on these awesome movies that I know we're all looking forward to.
Can't wait to take you along!  See you at the movies!
Itinerary for #ChristopherRobinEvent & #RalphBreaksTheInternetEvent
Sunday, July 29th:
Arrive LAX at 9:00 a.m. I have most of the day to explore so definitely look for me to be active on social.
6:00 p.m. Depart hotel for Walt Disney Studios for screening of Disney's Christopher Robin. This will be our first look at the film!
Monday July 30th:
We spent the morning at Madame Tussaud's Hollywood (as described above) before heading to the Christopher Robin media junket at 10:30.
We're scheduled to interview the following people:
Ewan McGregor (Christopher Robin)
Hayley Atwell (Evelyn Robin)
Bronte Carmichael (Madeline Robbin)
Jim Cummings (Voice of Winnie the Pooh and Tigger)
Marc Forster (Director)
What a lineup, right? Pinch, pinch, pinch me!!!!
We have lunch and a little bit of free time to get ready for the Christopher Robin red carpet premiere. I'm excited that I get to dress up a little bit. I've currently got it narrowed down to three different dresses and two different pairs of shoes. Decisions, decisions.
Tuesday, July 31st
Breakfast at Disney Animation Studios followed by a sneak peek of Ralph Breaks the Internet.
As if this day couldn't get any cooler, the next few hours will be filled with photo opps, lunch and presentations from the filmmakers about some of the technology and concepts that have gone into the making of Ralph Breaks the Internet.
At 1:45, my shuttle arrives to take me back to LAX for my flight home, where I'll turn into a pumpkin again. Just kidding. I'll be a very tired and excited blogger who will have a busy week ahead of her cranking out some awesome content from this trip.
Oh, and taking my kids to see Disney's Christopher Robin on August 3rd. Don't miss it and don't forget to follow along for the Christopher Robin Event!