Reasons to stay in a RV Camping Resort (even if you don't have an RV or like to camp)
(This post may contain affiliate links. Read my full disclosure.)
I recently returned from my San Antonio to Santa Fe road trip with my kids (#SA2SF.) If you're new to my blog, I took my kids out of school a couple of days early to take them on a three-week long road trip through the Southwest United States. You can see all my #SA2SF posts here. As always, the best way to get real-time info on our family's travels is to follow my Instagram Feed & Stories. We visited 11 cities in three states in 23 days…that was a lot of traveling and a lot of driving. This post has some fun reasons to stay in a RV Camping Resort (even if you don't have an RV or like to camp.) We spent three amazing days at Thousand Trails Verde Valley Camping and RV Resort and we had an absolutely amazing time. We can't wait to share everything with you!
This post was written by me in partnership with Thousand Trails. All opinions are mine.
Why you should stay in a RV Camping Resort (even if you don't have an RV)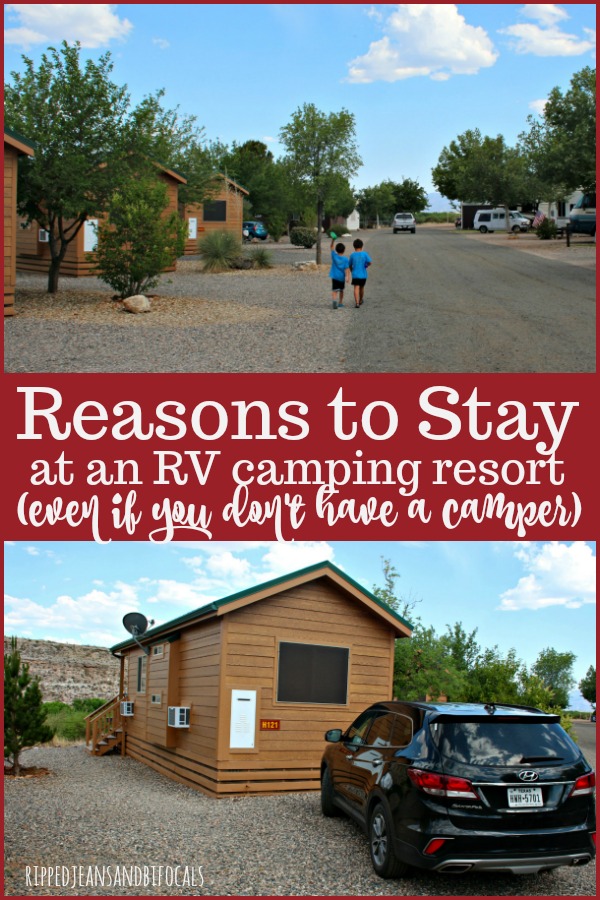 [Tweet "Reasons to stay in an RV camping resort when you don't have an RV @ThousandTrails AD"]
Why would my family stay in a RV Camping Resort? This is a question I asked myself earlier this year when Thousand Trails first got in touch with me about staying in one of their resorts. We don't have an RV. We have never camped as a family, even though there is a tent and a whole bunch of camping equipment in our garage (whole other story.) We have friends that swear by their RV (some call them travel trailers) and although we've discussed buying our own, that's a purchase that is far in the future. So why stay in an RV camping resort? After two stays at Thousand Trails properties, I am a believer! We have stayed at Thousand Trails in Lake Conroe, Texas and most recently at Thousand Trails Verde Valley in Cottonwood, Arizona and I'm sharing some reasons to stay in a RV Camping resort (even if you don't have an RV or like to camp.) I hope you enjoy and that you make Thousand Trails a part of your future vacation plans. We absolutely love it and will definitely return to one of their properties.
To read about our family's recent experience at the Thousand Trails Colorado River RV Park (between San Antonio and Houston) read here.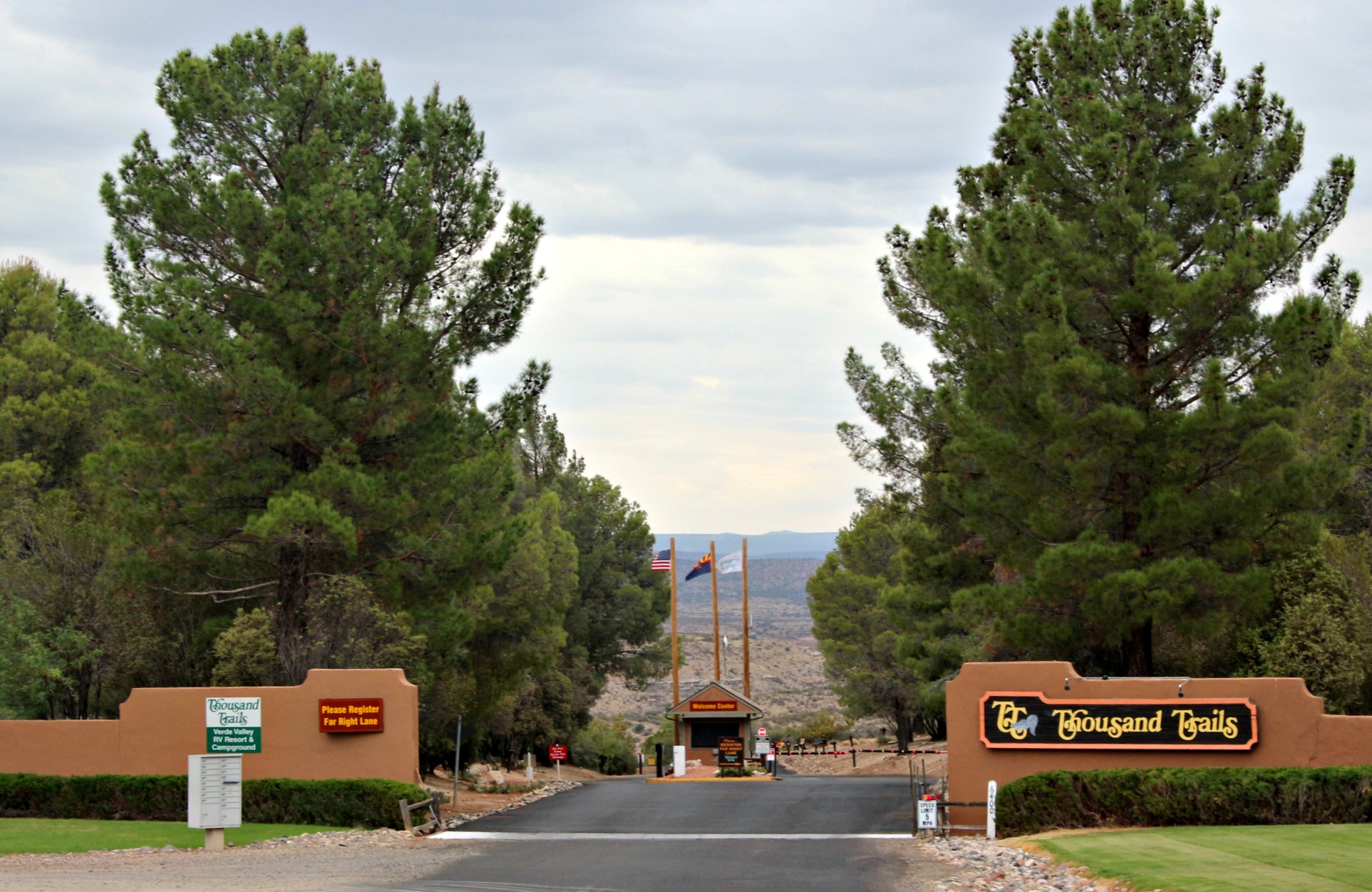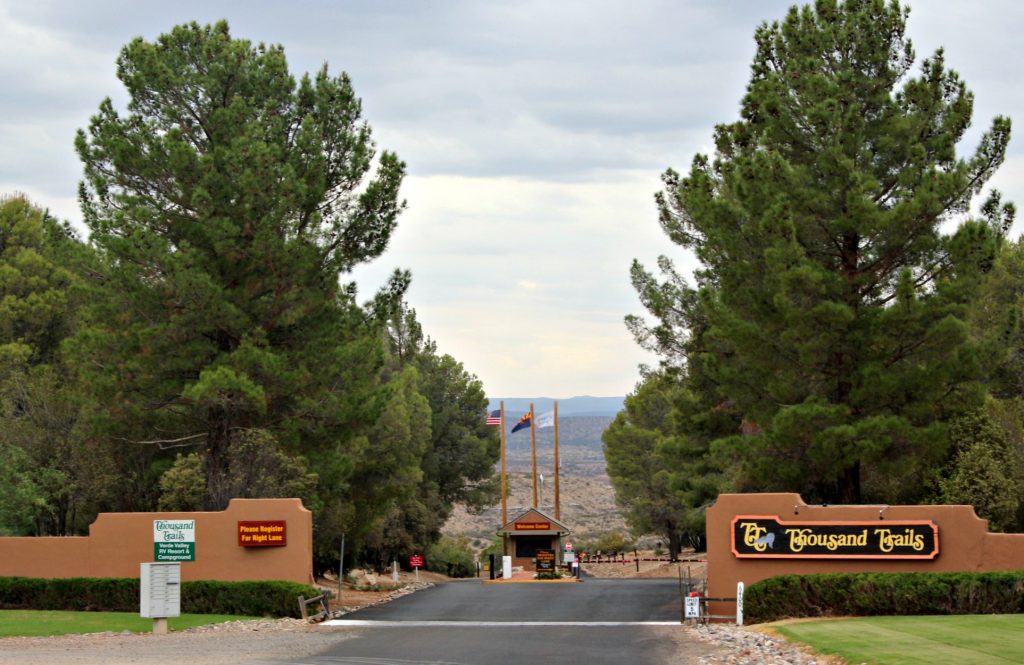 1. Unique Accommodations
If you've always wanted to spend the night in a yurt or in the back of a covered wagon, this is your place! Not all properties have yurts or covered wagon accomodations but all the properties will have some type of cabins, cottages, bunkhouses or tiny houses. We've stayed in the cabins twice and were really happy with them but "spend the night in a yurt" still remains on my travel bucket list.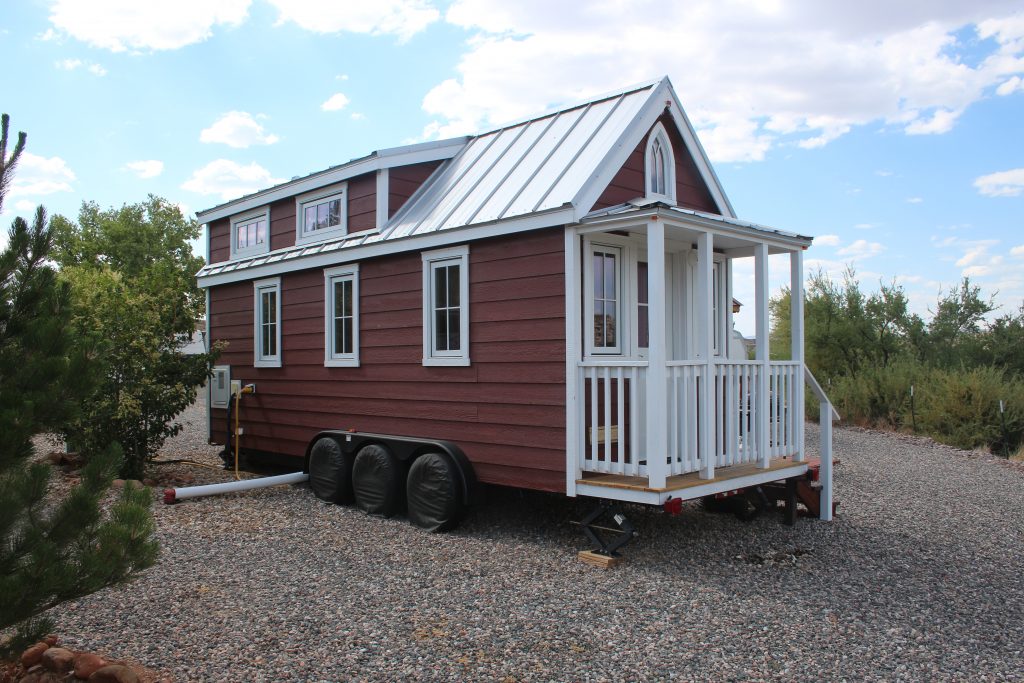 2. Value
Staying in a standard hotel room as a family of four is okay for a night or two but longer vacations warrant a suite or even a second room. I love my family and I love the level of togetherness we have on a vacation but there is definitely such a thing as too much togetherness! The problem is, that a suite or a second hotel room gets pricey. If you're vacationing for a week, the difference between a standard room and a room that provides you with…well, more room might be a budget buster.
Prices for rentals at Thousand Trails properties will vary a bit based on the type and size of accommodation (there is some variance from location to location) but the ballpark price is around $150.00 per night for cabin-style accomodations. Both Thousand Trails properties we have stayed in have been very nice with just the right touch of rustic. We get the "camping vibe" with all the inside creature comforts, like nice beds and modern bathrooms at incredible value.
3. Space
Mileage will vary based on Thousand Trails location but we've found that the cabins offer much more space to move around in than a standard hotel room. Both of the Thousand Trails properties we stayed at had separate bedroom and living areas which allowed us room to spread out. And, let's be real..to get away from each other when we needed to. The bedrooms have a door and a separate television set, which allows for a little peace and quiet when you're doing the end of the day relaxing. Translation: when moms and dads don't feel like watching Disney Junior on a loop.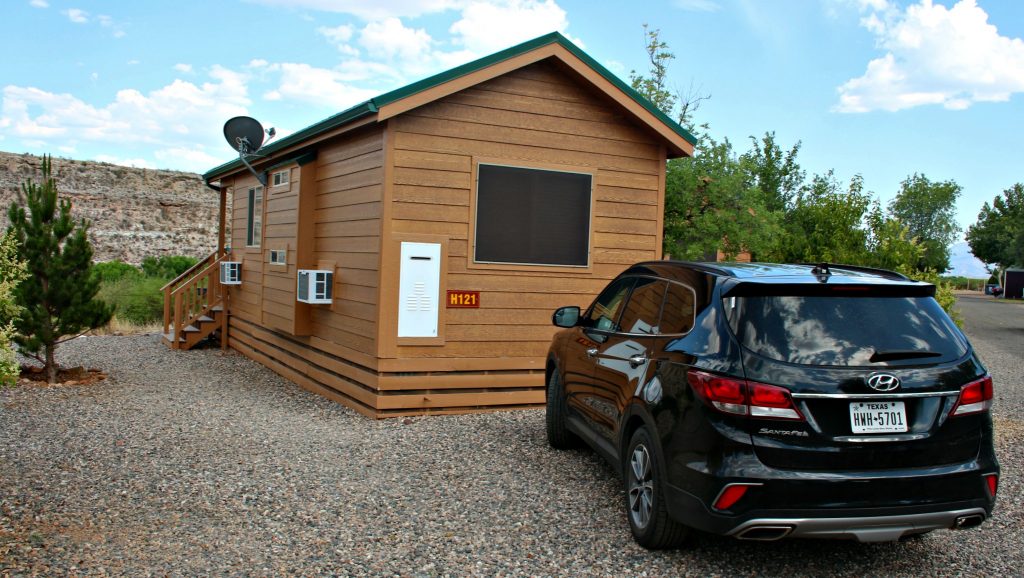 4. Pet-Friendly
All Thousand Trails properties have pet-friendly units. You will need to specify whether or not you are traveling with a pet when you make your reservation. We don't travel with our pets but for those who do do, you won't have the hassle of trying to wade through hotel booking sites to see which ones accept pets or pay an extra fee to have your pet stay.
5. Cooking facilities
While I am not a fan of cooking while on vacation, I loved staying in a cabin with cooking facilities. This made getting breakfast so easy…no having to get up and get dressed to visit the breakfast buffet. We had cereal and toast in our pajamas just like we do at home.
Many of the Thousand Trails cabins and cottages come with BBQ grills and all the tools you need for grilling, which is an added bonus. Everything tastes better when it's cooked outside, right? Simple suppers like burgers and dogs are the perfect way to close out the day. I would love to eat in a restaurant three times a day while vacationing but our budget doesn't always allow for that. Having breakfast and dinner at the cabin most days is a good compromise, especially when you choose easy foods.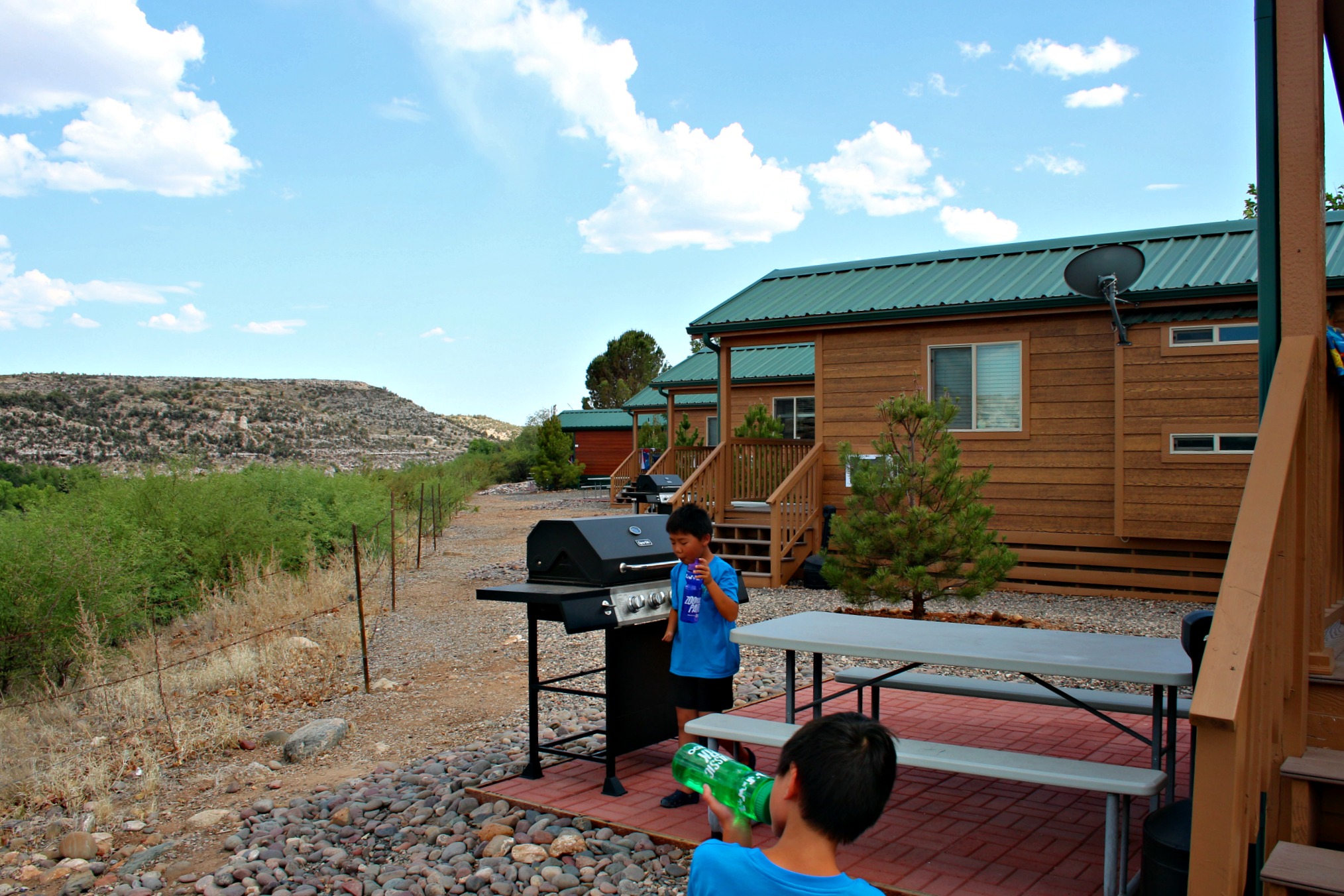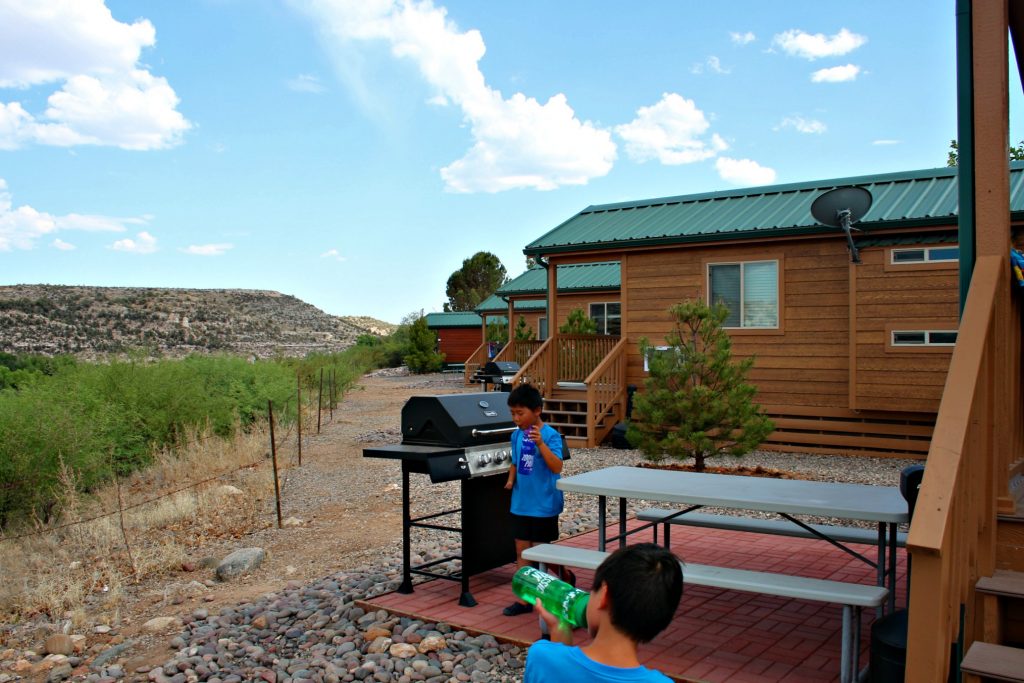 The kitchen will come equipped with very basic kitchen supplies and dishes as well as coffee makers (super important!) and microwaves. If you want to make something fancy or complicated, I'd recommend bringing some of your own supplies. You wanna make a souffle on vacation, knock yourself out but maybe bring some of your specialty kitchen tools.
6. Safety
Both times I've stayed at Thousand Trails properties, I've been solo parent traveling with my kids…although now my husband is dying to check out Thousand Trails, too!
We usually travel as a foursome, and I'm learning that solo parent travel has some different challenges. I am much more focused on personal safety when I'm traveling sans husband and I feel very safe on the Thousand Trails properties.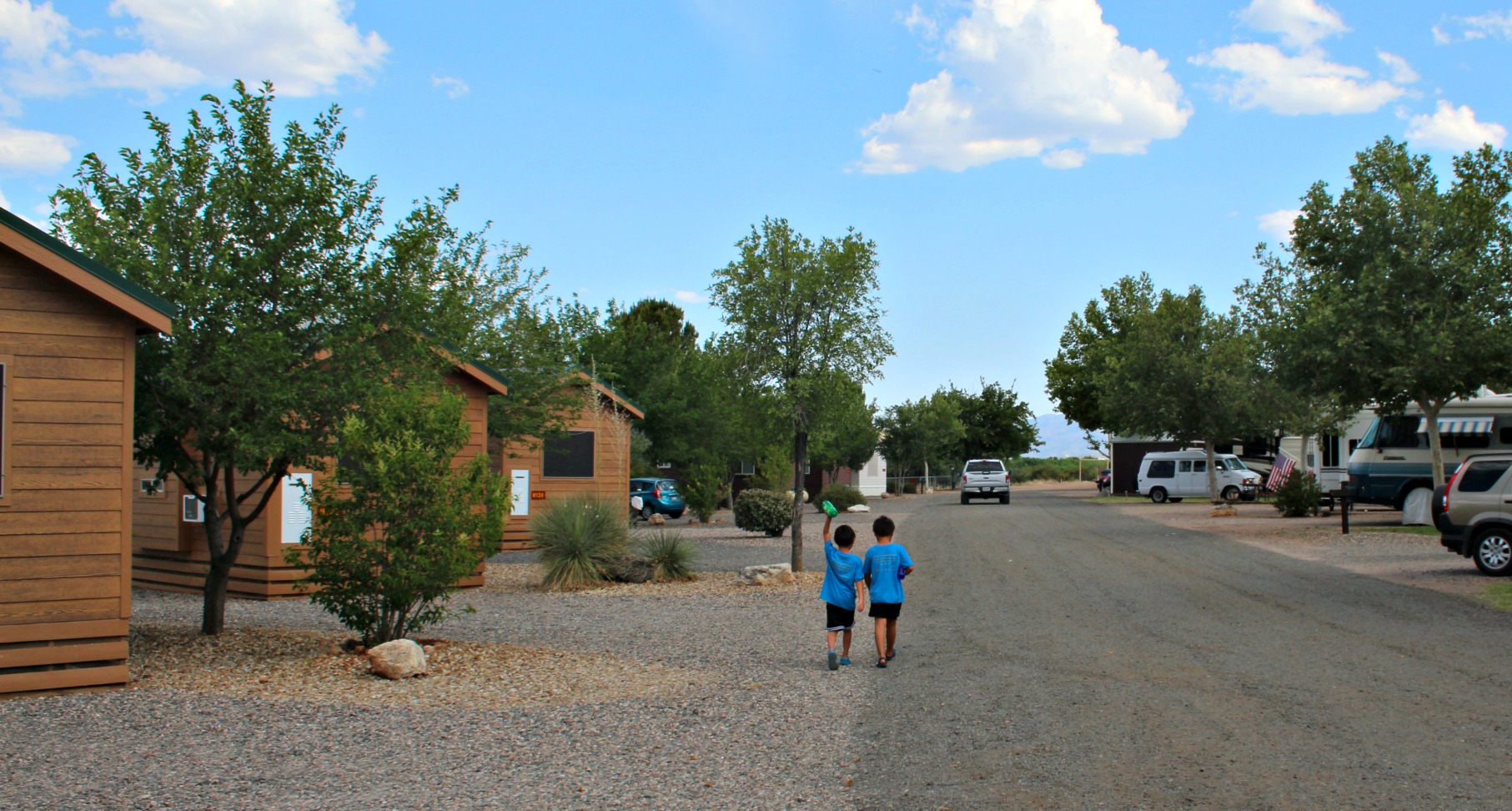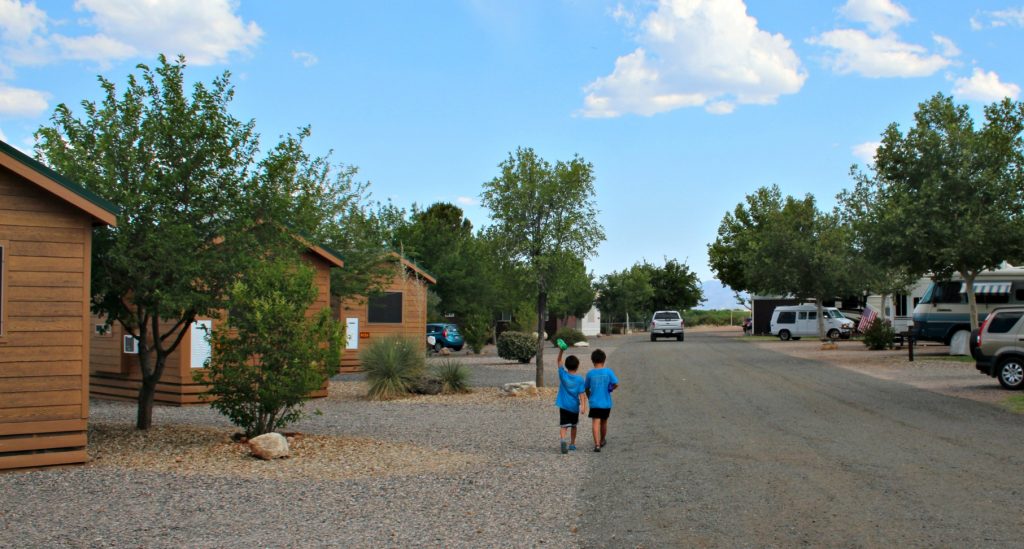 Thousand Trials RV Camping Resorts are entry controlled and full gated. Only registered campers and their properly registered guests are allowed to have access. There's also rangers on duty that can assist if you have a problem as well as various resort staff who help maintain the resort and run the programs. I'm not afraid of solo parent traveling or a nervous traveler, although being on my own with my kids does require an enhanced awareness of my surroundings. I definitely feel a sense of community and "know your neighbor" when I'm staying at Thousand Trails. RV travelers are a really fun, friendly bunch and it's easy to make friends with your neighbors.
7. Amenities
Resort in RV Camping Resort really stands for resort! You'll find amazing pools, miniature golf courses, tennis courts, basketball courts, shuffleboard and more. My favorite thing is the activity centers. Your mileage will vary from location to location but you'll find a variety of things to do, from craft classes to movies to organized card games to Wii tournaments. You'll get a calendar or a schedule of some type upon check in and you'll also find activities schedules posted at the activity centers themselves.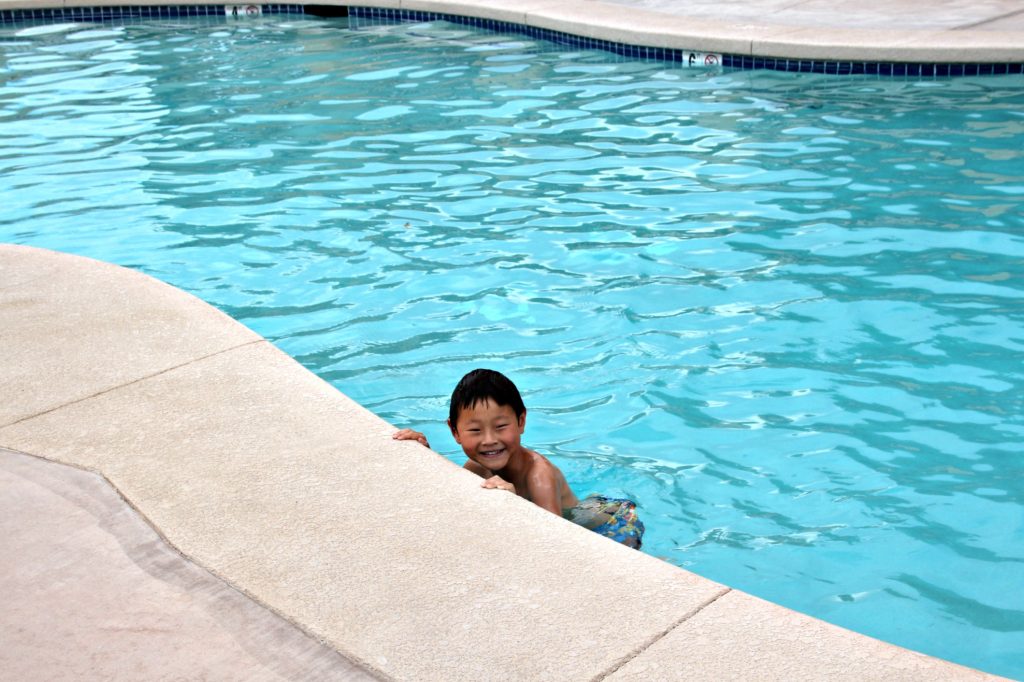 There are resort-organized activities and guest-organized activities. When we stayed at Verde Valley RV Resort, there was a group hike up the on-property trails that was guest-led. Every property will be a little bit different but you won't lack for things to do while on property. There were water/boating/fishing activities available at Lake Conroe, since the resort was lakeside. The staff and other campers are great sources of info for things to do inside and outside of the resort. Many of the RV-ers are long-term guests who have the lay of the land down.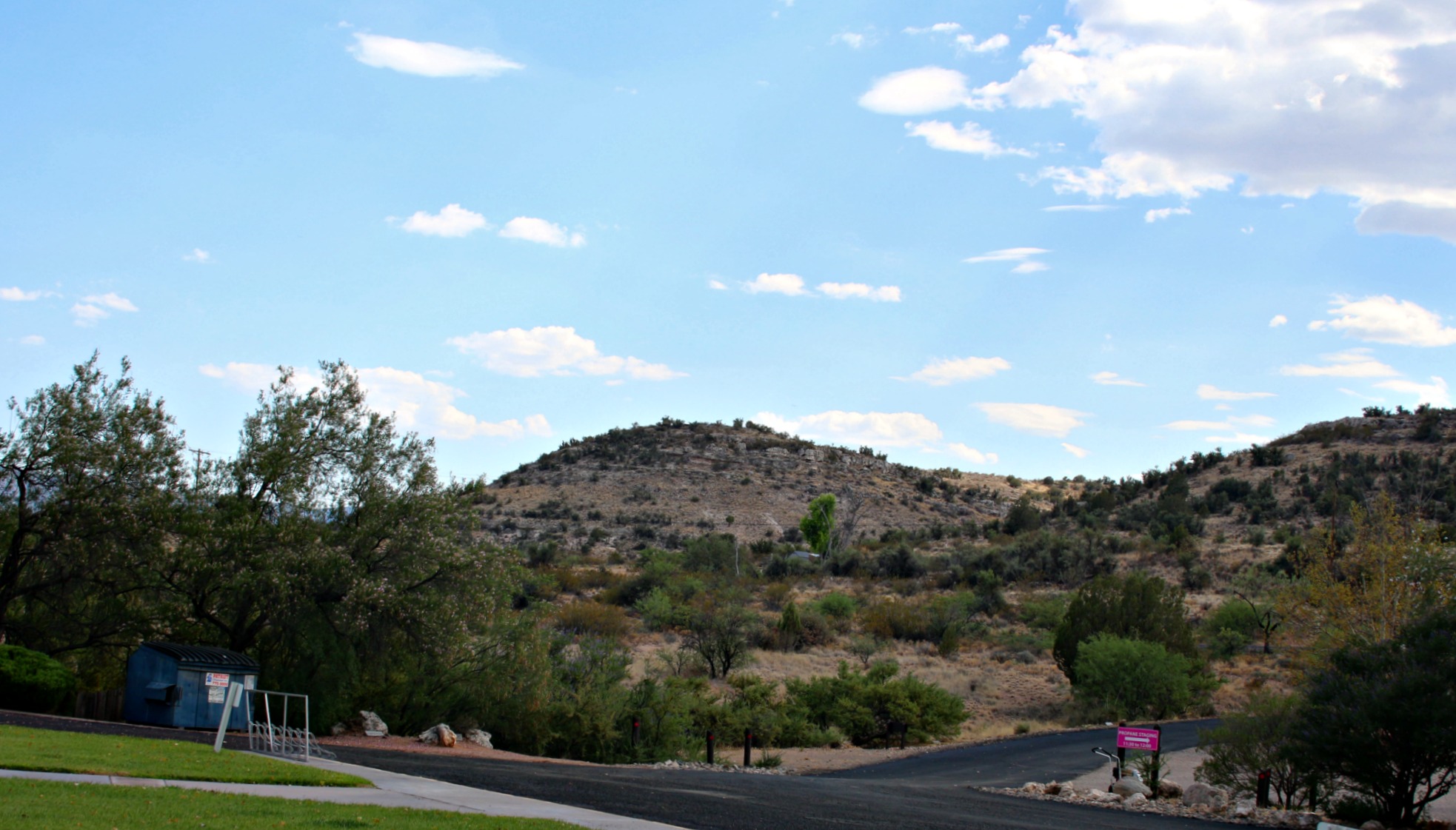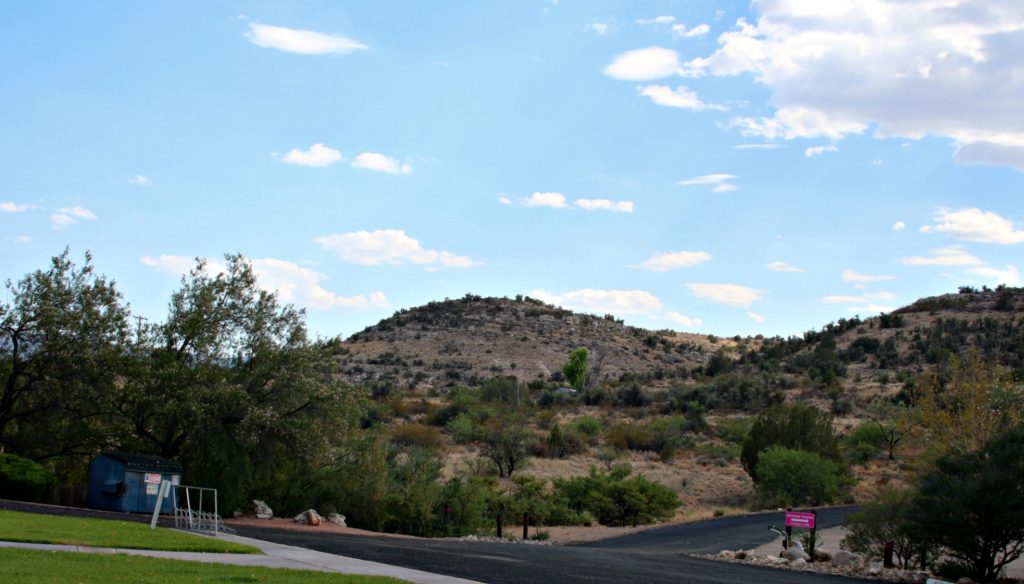 Some of the Thousand Trails Resort have a WiFi package available for purchase. All of the activity/community centers will have free WiFi, so if you're on a budget and need to connect, I'd recommend using the free service. I paid for the WiFi at Lake Conroe and it was okay at best but was lightning fast at the activity center. I relied on the free WiFi while in Verde Valley and the signal wasn't great…so your mileage will definitely vary based on where you are and what you are trying to do (i.e. stream, download versus just check email.)
8. Location
Check out the locations of the properties you're considering and see what's nearby that you might be interested in doing. We've found that the Thousand Trails properties are peaceful and secluded but near to fun things to do if you want a day trip or some side activities. Verde Valley is located a short and easy drive from Sedona and we found the campground was an easy base for a day trip.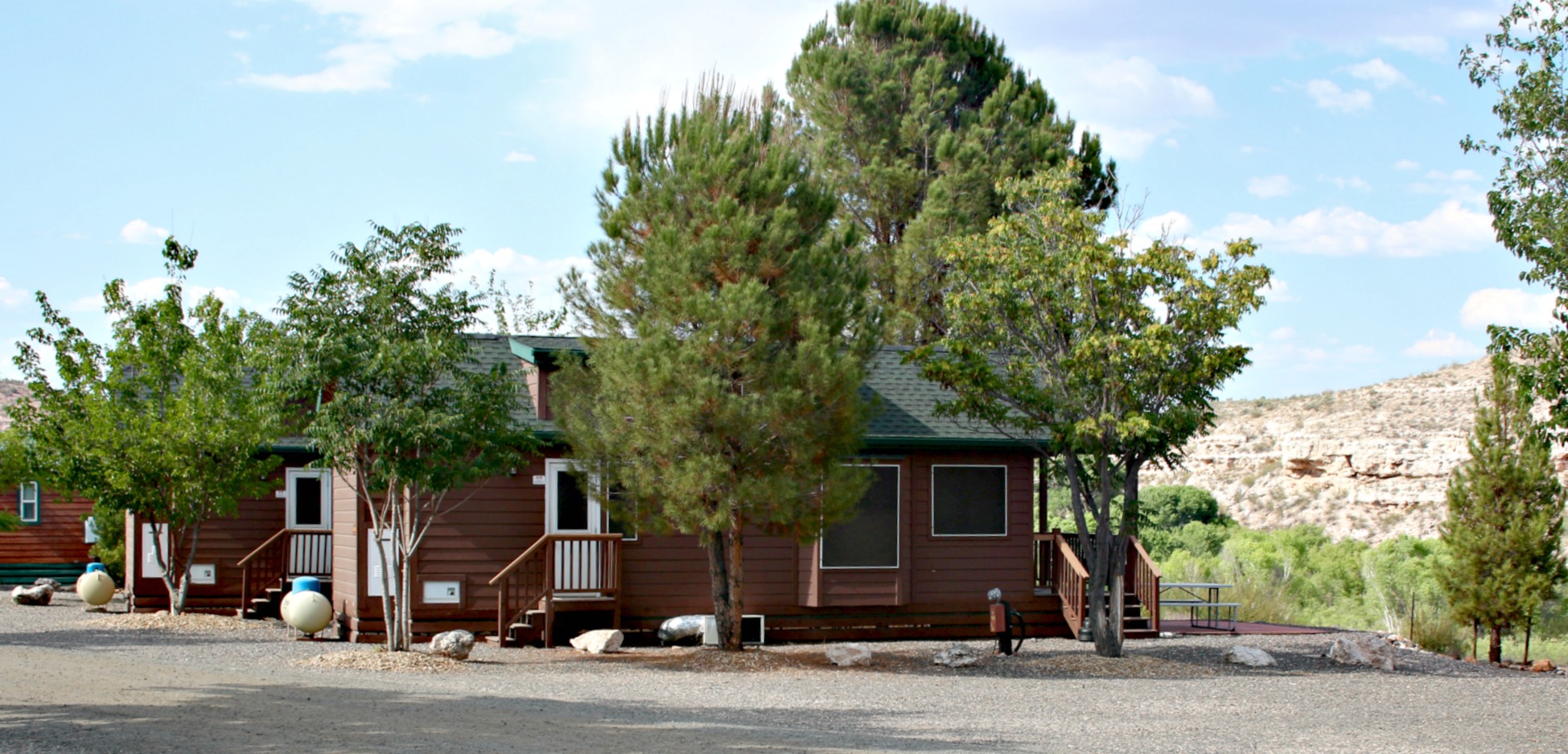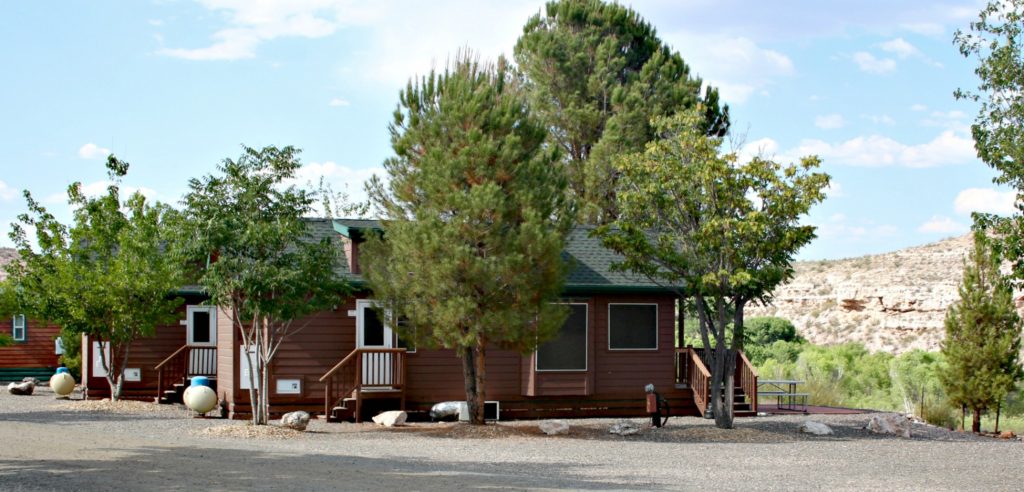 Same for Lake Conroe…it's an easy drive from the resort to Houston, where you can see the Space Center and all kinds of other cool things. If you're interested in a trip to the most magical place on earth, then guess what? There's a Thousand Trails nearby. Your Thousand Trails property will no doubt be located adjacent to someplace cool and explore-worthy. We like to alternate "explore the area" days with "enjoy the resort" days.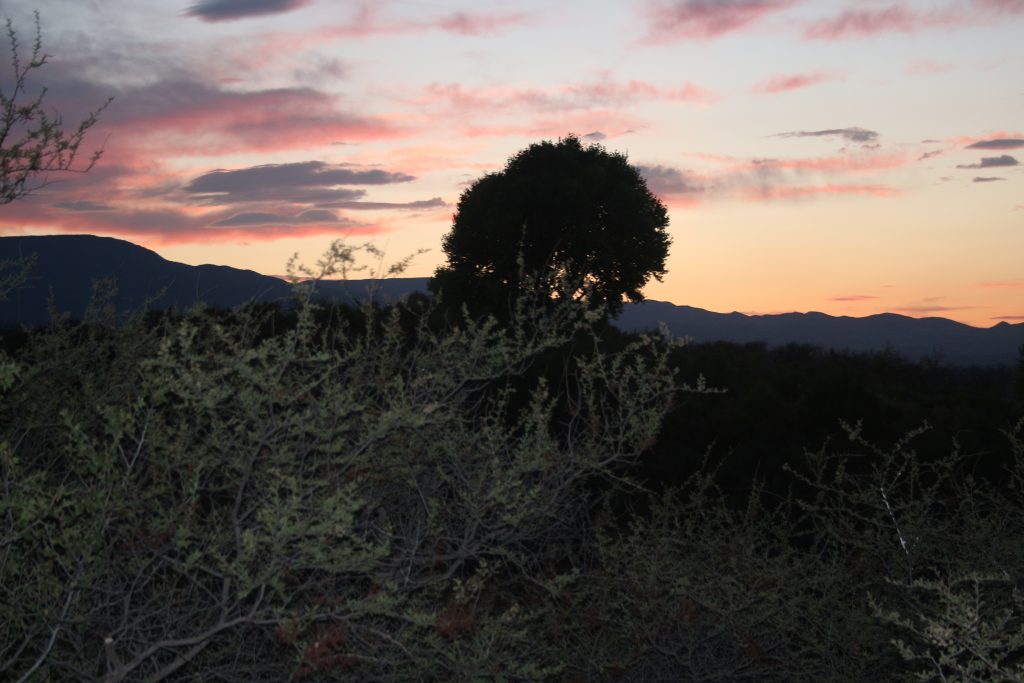 If you think RV Camping Resorts are only for people who have RVs or who want to tent camp, think again! There are definitely some fun reasons to stay in an RV Camping Resort (even if you don't have an RV or like to camp.) Next time you're vacation planning, check them out!
You might also like: