Essential Vacation Rental Tips You Need For Your Next Getaway
Have you ever drooled over your friends' vacation pictures and wondered – maybe with a pinch of envy – how they were able to afford a spacious rental house with amenities like hot tubs, pools, fire pits, and space to spread out? If you're tired of crowding your family of four (or more) into a tiny hotel room and calling it vacation, I have good news: renting a house, cabin or condo isn't as far out of your reach as you might think. While vacation rentals are usually – although not always – a bit more expensive than a standard hotel room, when you factor in the savings of not having to eat three meals a day in a restaurant and enjoying more space, it kind of evens out. If you've been reading for a while, you know I'm a big fan of vacation rentals. Since the shift in these pandemic times is to more socially distant travels and escapes, I'm sharing my best vacation rental tips with you here.
I'm not saying I don't enjoy a good luxury resort hotel because of course I do. I'm also not saying I love cooking and washing dishes on vacation because that's not always true. Well, the cooking sometimes. The dishes, never. But, as our kids get older and want their space and privacy, even when we're traveling vacation rentals are more attractive. A hotel suite is usually a lot pricier than a vacation rental with more than one bedroom, although location and amenities and lots of other factors play in to rates.
Pandemic and social distancing are going to be a part of our vocabulary for a while – I wish that weren't so but it is. If you are comfortable with traveling and maintaining social distance from a different location other than your home, a well-equipped vacation rental might be your solution.
This post contains affiliate links. If you make a purchase or a booking through my website, I may earn a commission.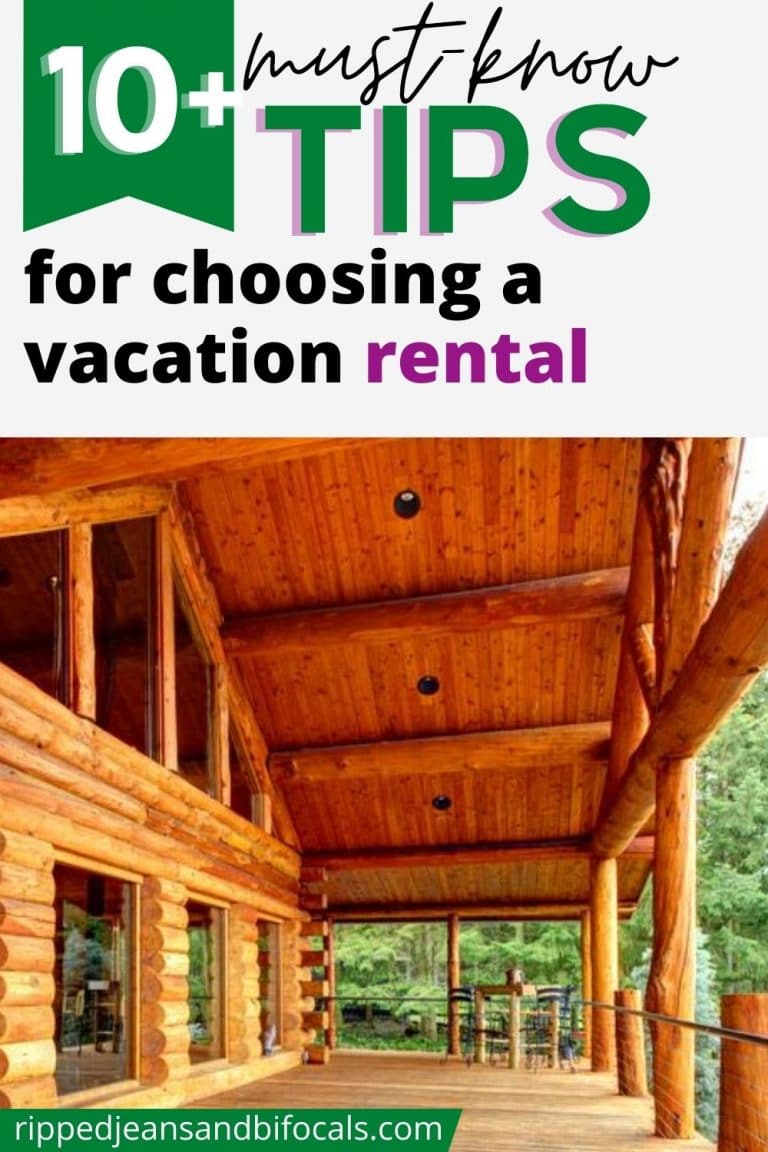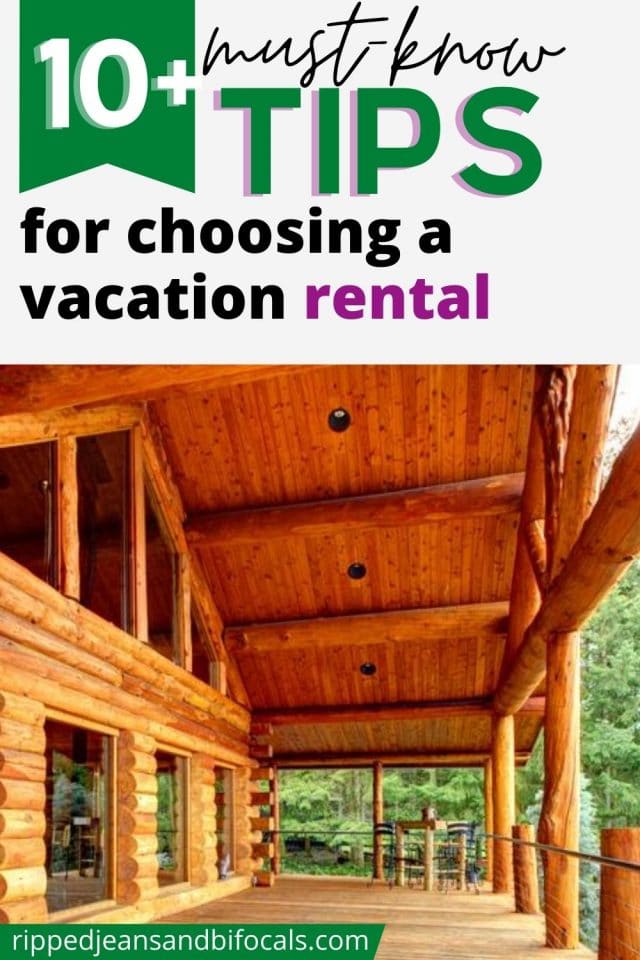 1. Know your "must haves" before you start looking
What's important? What's non-negotiable? Consider price points (obviously one of the most important things), location, and amenities. The more flexible you are, the more choices you'll have. Most vacation rental search engines (I usually start with Vrbo, which is short for Vacation Rentals by Owner) have filters so you can plug in dates, locations and what type of amenities are important to you, i.e. pool, hot tub, waterfront, etc. Vrbo has also added a new filter where you can factor cancellation policy into your search, which is more important than ever now.
One of the things I like best about Vrbo is the ability to create a trip board. It's kind of like Pinterest – you can name a board whatever you want, like 2020 Summer Vacation Ideas or Utah and save possibilities to review later. That's what we did for our recent trip to Broken Bow Oklahoma. I searched lots of properties and narrowed it down to a handful that I reviewed with my family.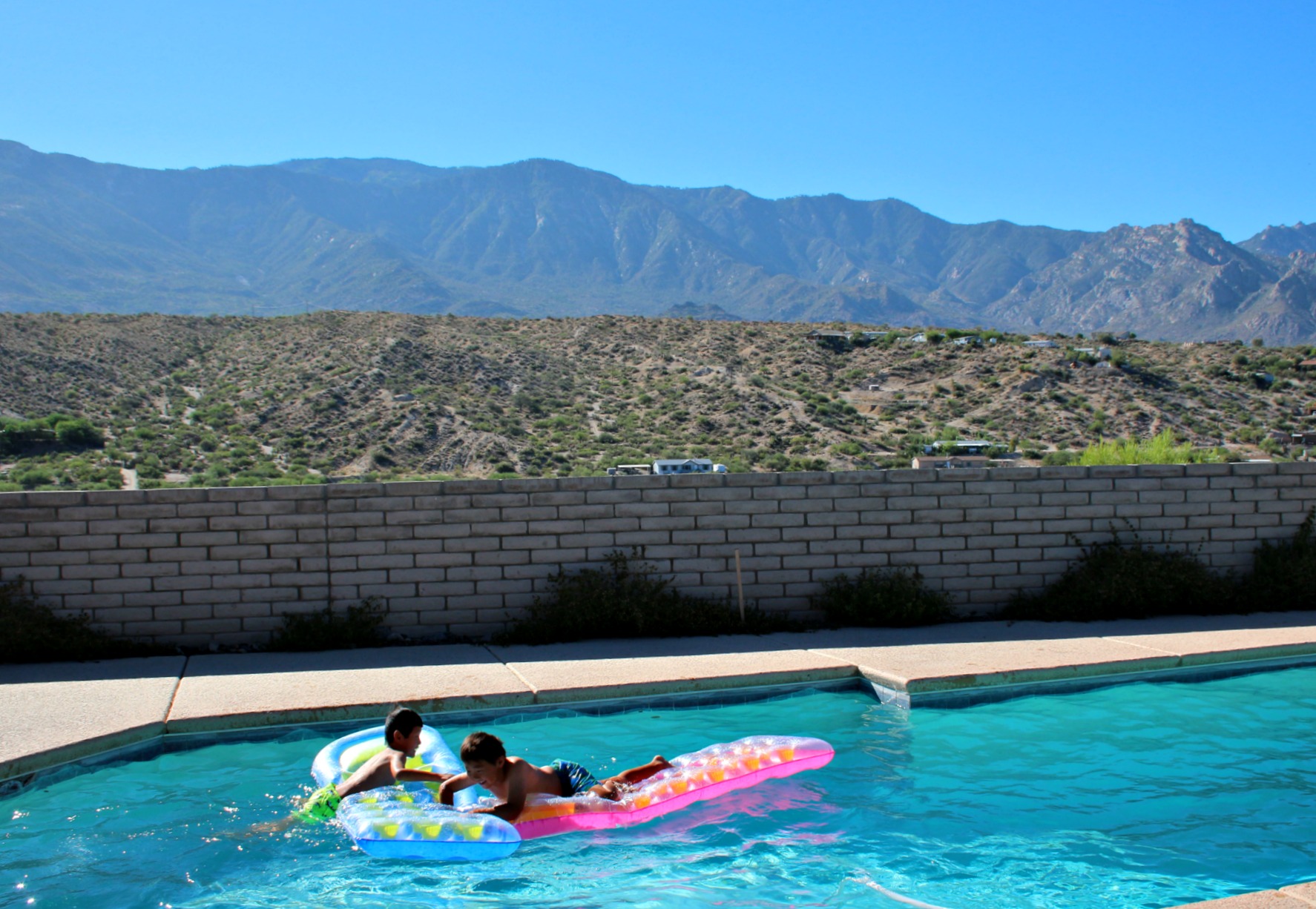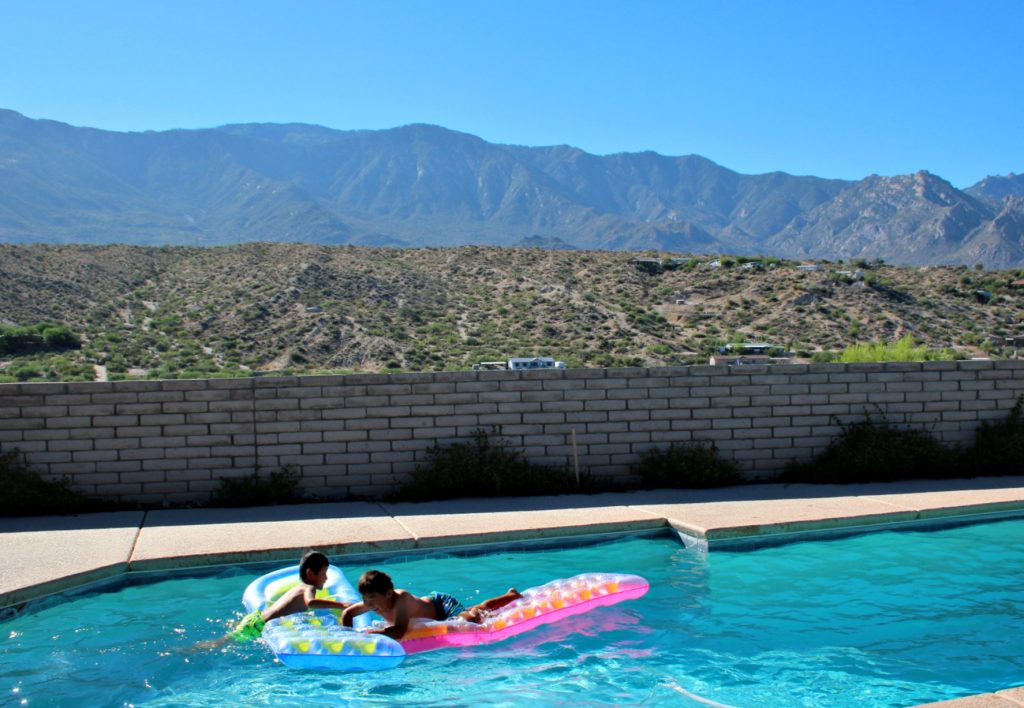 2. Check to see how the property is managed
As I mentioned, I always start on Vrbo. You might also check out Airbnb but I like them less because they include units that aren't freestanding properties, like a suite or rooms in someone's home. If the listing show the property is managed by a specific company, check out that company's rates and specials first. In a lot of cases, Vrbo or Airbnb are an extra layer between you and the property owner. If going direct with the owner or another intermediate level of management gets you a better deal, why not take the extra few minutes to scout that out?
Read more: Socially Distant Vacations in Gulf Shores Alabama
If you're interested in learning more about Airbnb from the multi-generational traveler perspective, read this article on choosing the right Airbnb from Multigenerational Vacations.
3. Ask about specials and discounts
Most property management firms will have their specials and incentives listed on their website but it never hurts to reach out and ask. Sometimes, longer stays will warrant extra discounts. You can also inquire about teacher, military, first responder, etc, discounts and see if you can stack some additional savings. Also look into repeat customer discounts.
Just because a discount isn't published, doesn't mean there isn't one or can't be one. Ask.
4. Read Past Reviews
Read through the reviews on past stays. Even if a listing has a 4.8 out of 5.0 stars overall rating, read what people have to say. Even if a guest leaves a positive review, they might also leave information that will improve your stay. Whether that's "the shampoo provided wasn't enough to last the week" or "there's an awesome pizza place less than a mile away that nobody knows about" every little bit of info you can glean makes your trip that much better, right?
Also, pay attention to negative reviews. I don't mean make your final decision based on an outlying negative review but pay attention to what they're saying. We saw two negative reviews on a place we ended up renting anyway. It highlighted a maintenance issue that wasn't a big deal for us but it made us more diligent when we did our initial walk through.
5. Read the property descriptions very carefully
I think this is one of the most important vacation rental tips I can give. It's easy to get drawn in by beautiful pictures and great deals but don't stop there. Most vacation rentals have pretty robust descriptions that have important information and they're probably not going to lead with things like "No television" or "No central air conditioning." Don't assume. We stayed for three nights in a rental with no television. Although the description didn't say "No TV" a television wasn't listed on the list of included amenities, so I shouldn't have assumed there would be one.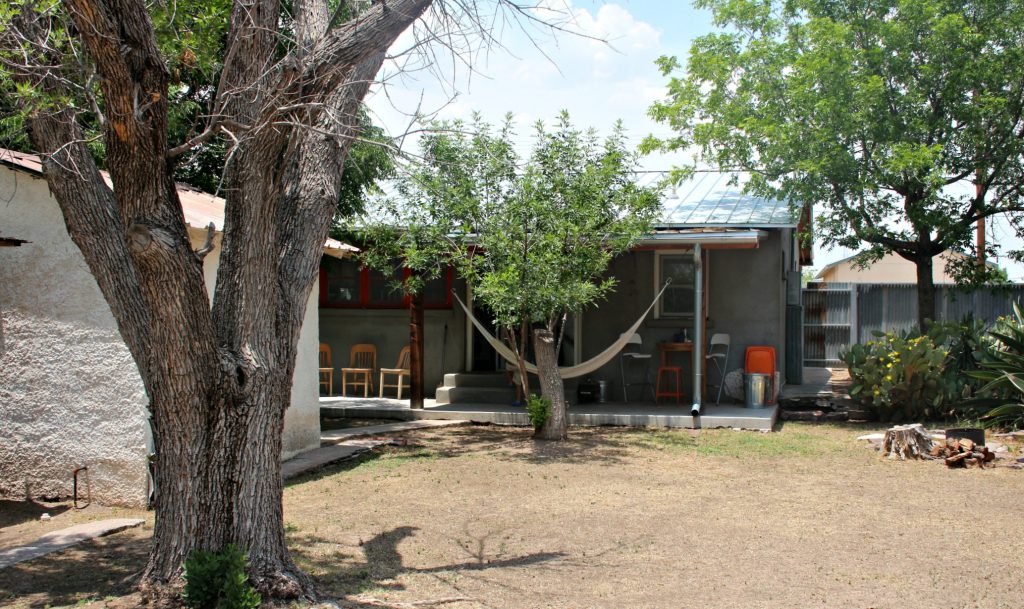 6. Live Like A Local
Even if you plan to rent a vacation rental to stay…well, in the vacation rental, you'll want to check out what amenities and attractions are around you. This includes where to go swimming, boating, buy alcohol, buy groceries, and buy firewood.
Even if you plan to tuck into your vacation rental for several days, I recommend scoping out the best restaurants, wineries, brew pubs, mini golf courses, shopping, museums, etc. Just in case you want something else to do, ya know.
I recommend Googling nearby state, city or other public parks. It's always fun to explore new outdoor spaces and this is a great way to maintain that social distance.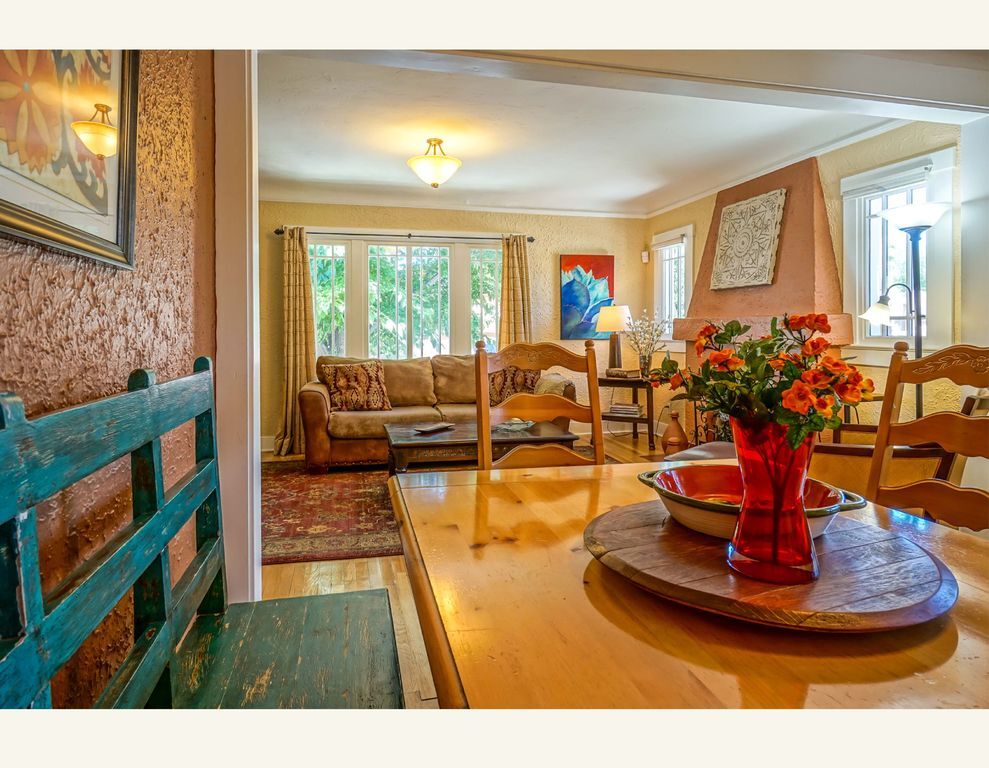 7. Do a super-thorough walk through upon arrival
Turn on all the lights, check the toilets and faucets, check the appliances. If your vacation rental promised linens, check them and make sure they're clean and dry. Especially check any electronics or promised amenities to make sure they're in proper working order. If your rental has a pool, spa, game room, sauna, etc. make sure they're working as they should within the first few hours you assume the rental. If you're uneasy or fear you might be charged for damage you didn't do, break out your cell phone and record your initial walk through.
Our recent rental at Broken Bow Oklahoma came with a lot of amenities…but there were also some past reviews that indicated a few things were in less than perfect condition. It's fine to take online reviews with a grain of salt but it's also not fine to get charged for damage you didn't do.
Make sure everything is in working order and if it isn't, report it. The "one burner on the gas grill doesn't work" and "Only half the jets on the hot tub work" are things you need to document. Hopefully, your owner or their representative will make it right if things aren't as advertised but you need to document on the front end.
Read more: Don't forget the bug spray! The Ultimate Cabin Camping Checklist
8. Before you go – Double check EVERYTHING
Double check and triple check. Check your confirmation numbers, door codes, change policy. Make sure the owner or rental company has provided the address, which is not always on the listing. Most of my other vacation rental tips have to do with choosing a rental but making sure you have all your ducks in a row before you go is important, too.
During these uncertain times, travel planning might seem a little bit hinky. Know EVERYTHING before you go.
9. Decide if you need trip insurance and make sure you know the cancellation policy
If you want to cancel a hotel reservation on a short notice, chances are you won't be charged for your stay. Not so with vacation rentals. Every rental is different but the standard rule is that you'll get a full refund if you cancel with more than 30 days notice and partial refunds for shorter amounts of time.
You can purchase trip protection through Vrbo but Airbnb does not offer the same service. Your mileage will vary with smaller rental agencies. Your best bet is to purchase independent travel insurance. You'll usually pay less than you will with any trip protection purchased through a rental agency. I recommend checking out Allianz.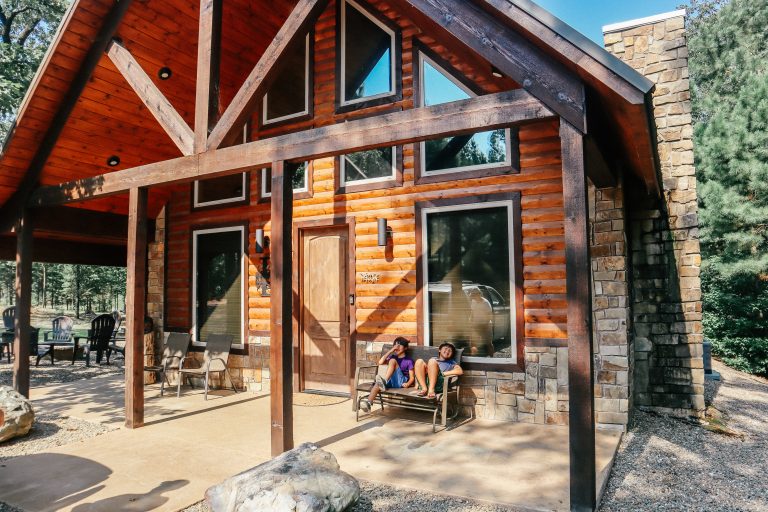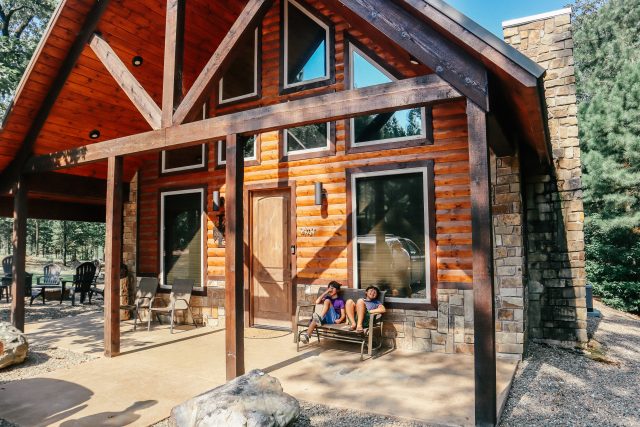 10. Make sure you have on-site contact info
Know who you can call if you're having trouble getting access to the property or if you experience a maintenance issue during your stay. Hopefully you'll have zero problems but if something does go south, that's not the time to figure out you have no idea who to contact.
11. Don't be afraid to shop around…
…but don't wait too long. If you see something you like that meets your needs (and you've read all the fine print) book it. Rentals are one-of-a-kind and someone else might grab it. How does that go? You snooze, you loose. The good news is that there are a lot of rentals out there to pick from. If something you love gets whisked off the market there will be something else out there that's just as awesome.