Stay at Camp Margaritaville Lodge & Resort Pigeon Forge
(This post may contain affiliate links. Read my full disclosure.)
If you're heading to Pigeon Forge Tennessee and looking for a great place to stay, consider newly-opened Camp Margaritaville Lodge & Resort Pigeon Forge.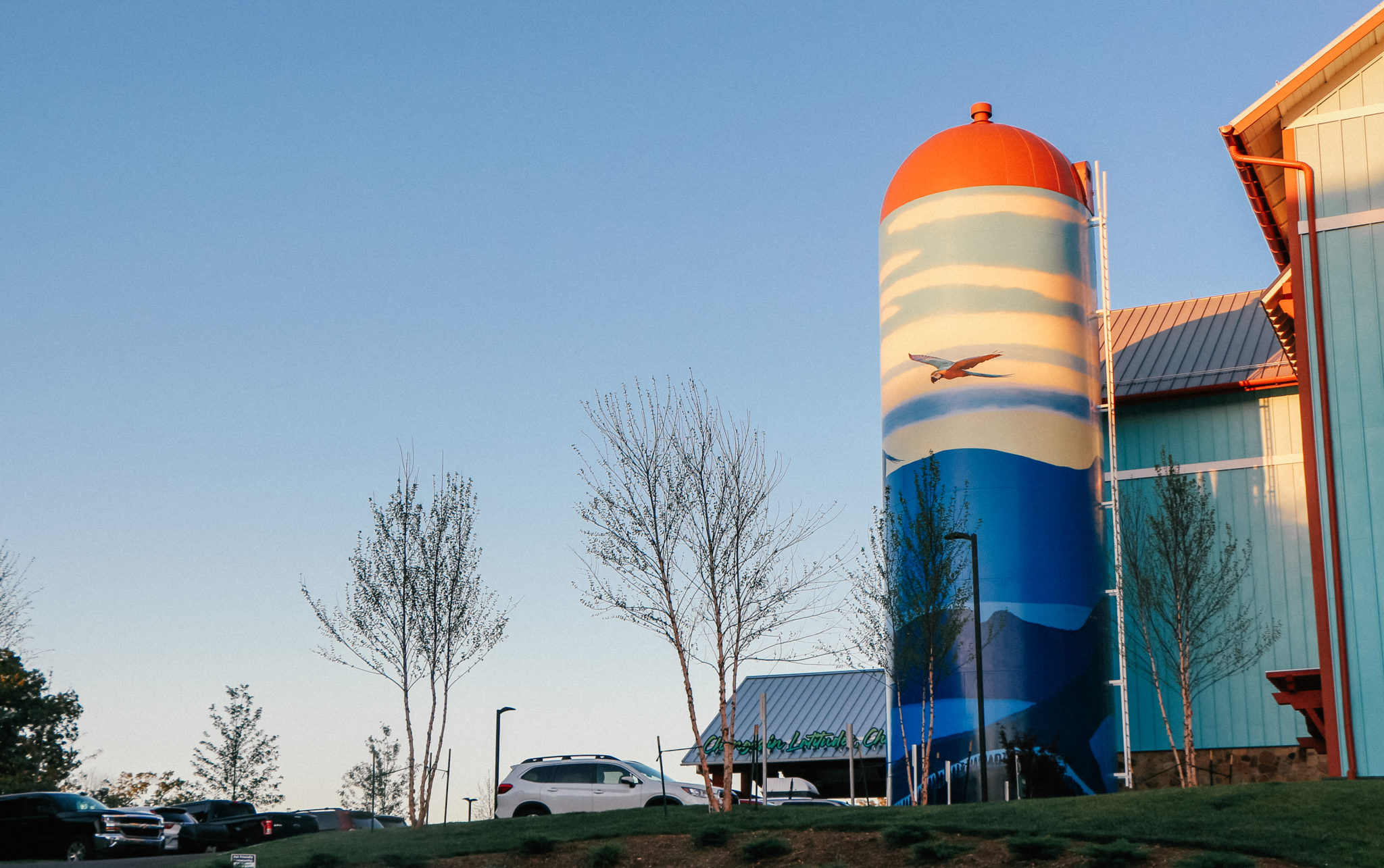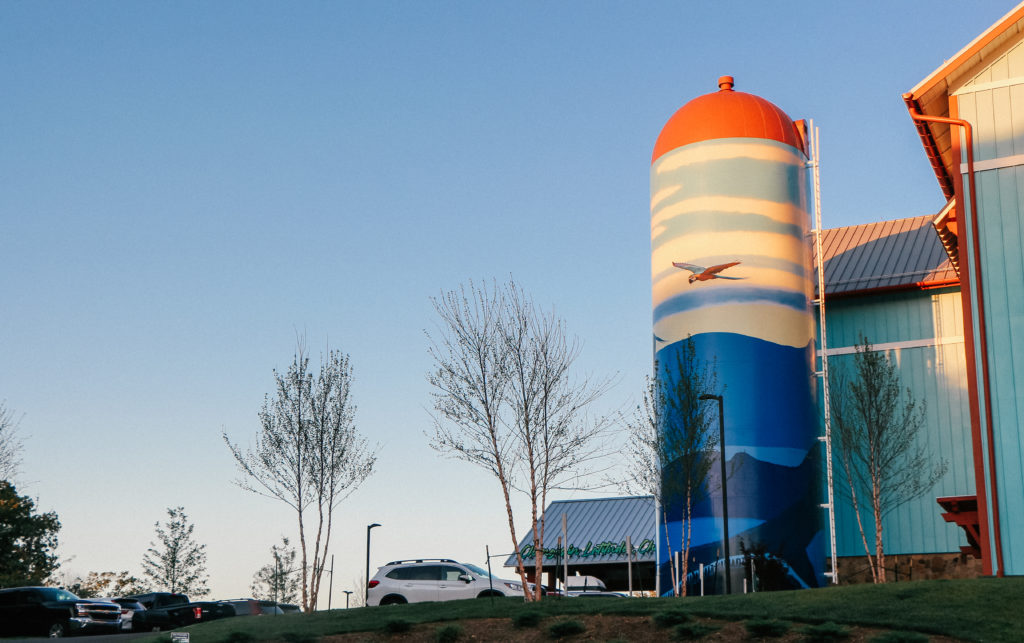 Stay at Camp Margaritaville Lodge & Resort Pigeon Forge
149 Cates Ln, Pigeon Forge, TN 37863
Pigeon Forge is a fantastic family vacation destination. It's also super popular so if you're visiting during peak season or making reservations at the last minute, you might find it difficult to find a spot to stay, so plan ahead as much as you can.
On our recent trip, we stayed four nights at Camp Margaritaville Lodge & Resort Pigeon Forge. Part hotel and part RV park, this new and developing resort has a lot to offer in a great location.
There's also a Margaritaville Resort on The Island in Pigeon Forge and another in Gatlinburg, so make sure you are clear on what property you are booking when you make your reservations.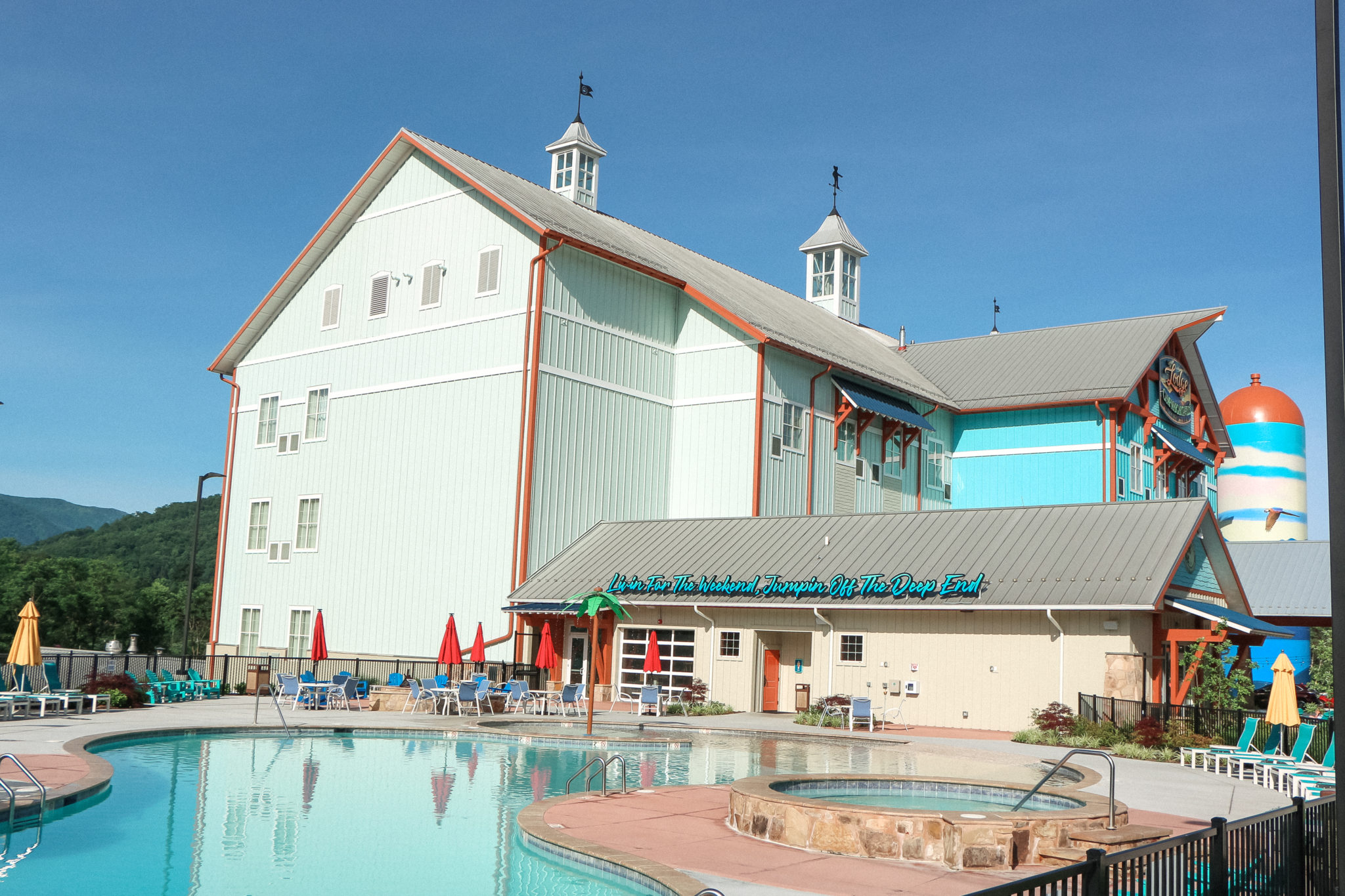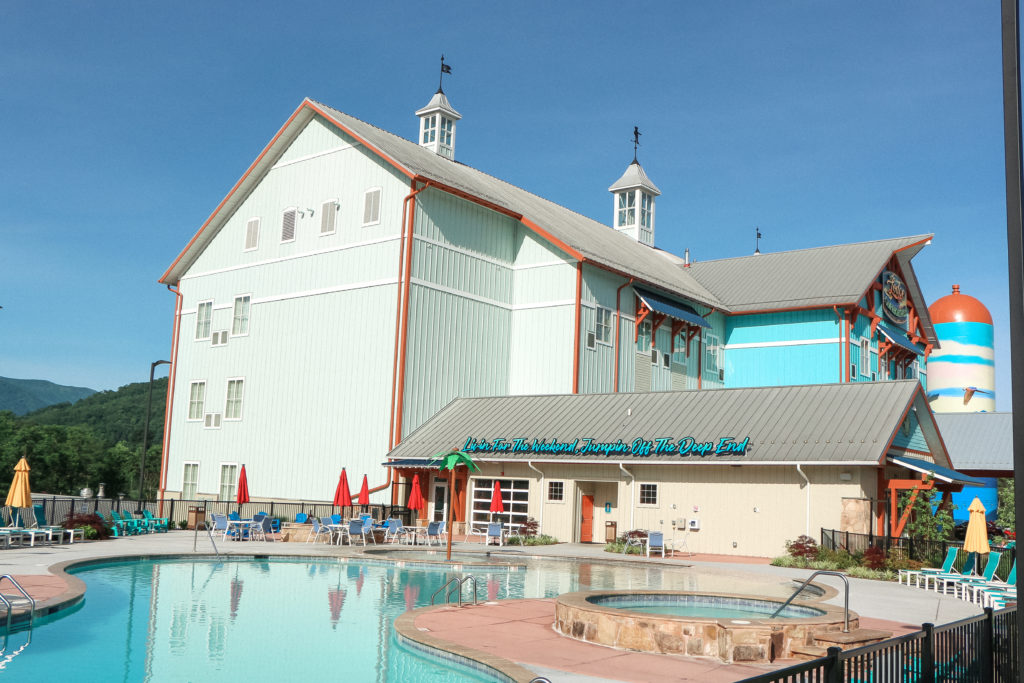 Location Location Location
Camp Margaritaville Lodge and Resort Pigeon Forge is located a short drive from just about everything you'll want to do while you're in Pigeon Forge. The elevated location (the lodge sits atop a hill and surrounded by greenery) will give you a feeling of being away from it all, even though you're just a few blocks from busy downtown Pigeon Forge.
Your drive time to get to and from activities will vary based on time of day. I found the summer traffic in Pigeon Forge to be challenging so allow yourself extra time.
King Deluxe Family Room
My kids and I stayed in a King Deluxe Family Room and I highly recommend it as a space for families. There were only thee of us but the room will actually sleep six. There's a king bed and a pull out couch, plus an adorable tent room with two twin beds.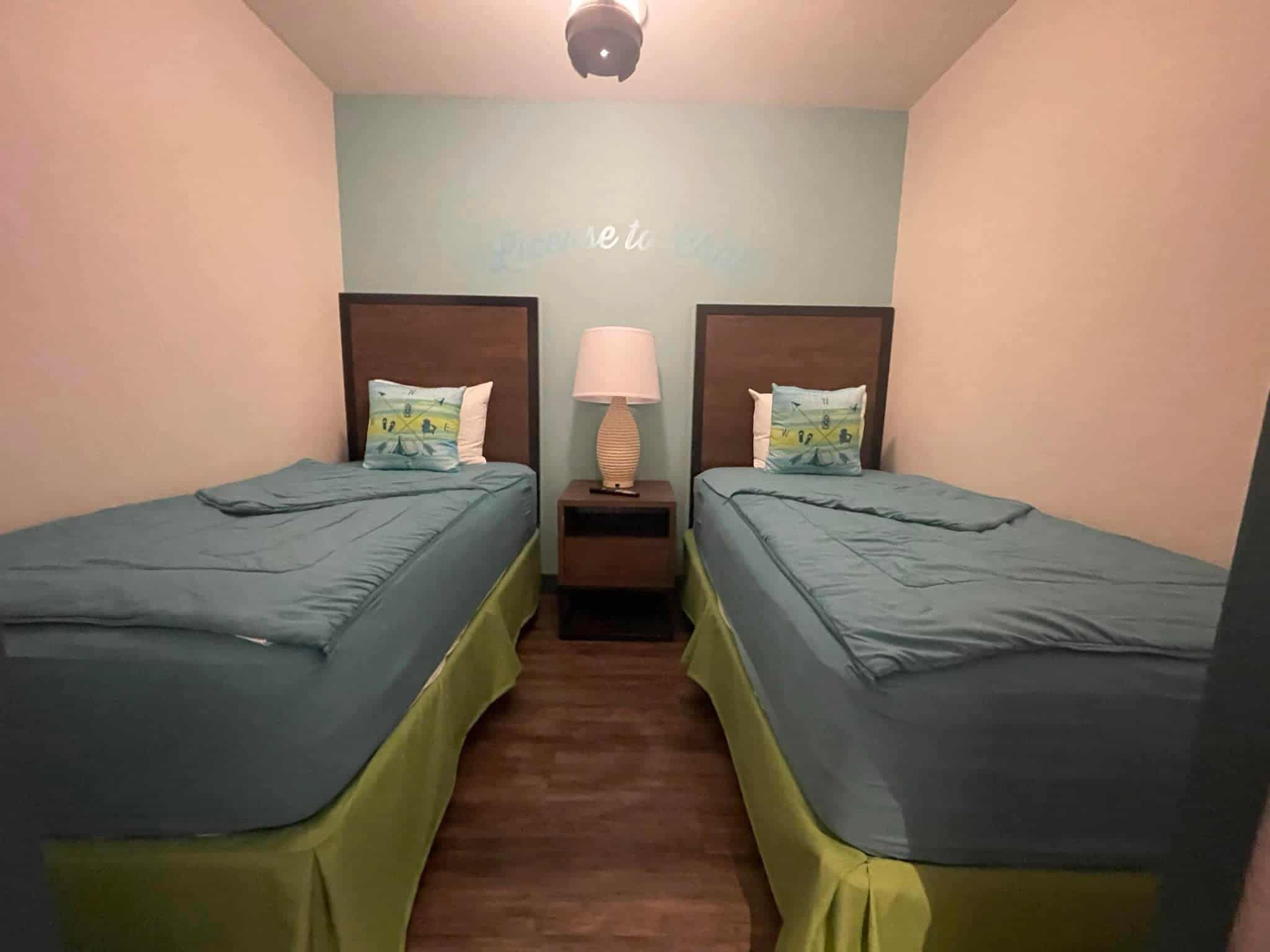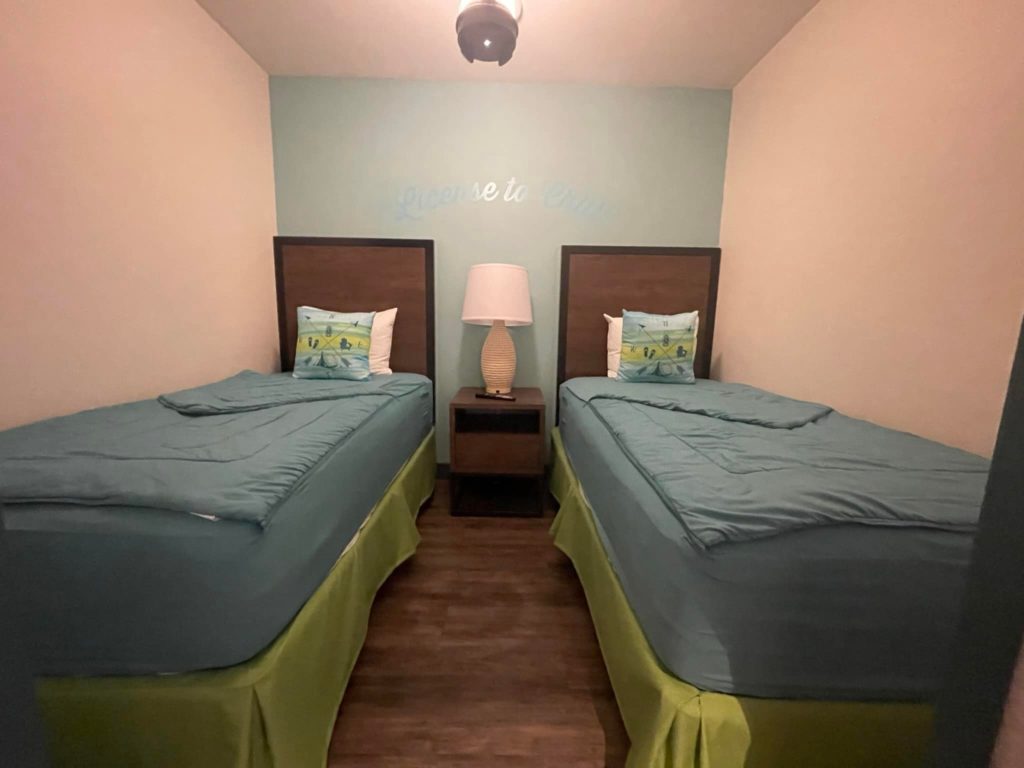 There's also a kitchenette area with storage, a mini fridge, microwave and a Keurig. I love seeing hotels put Keurigs in their rooms. It's such a simple upgrade but it makes a big difference in the quality of the in-room coffee. We had a desk/work area plus a small table with two chairs. There was also plenty of drawer storage space.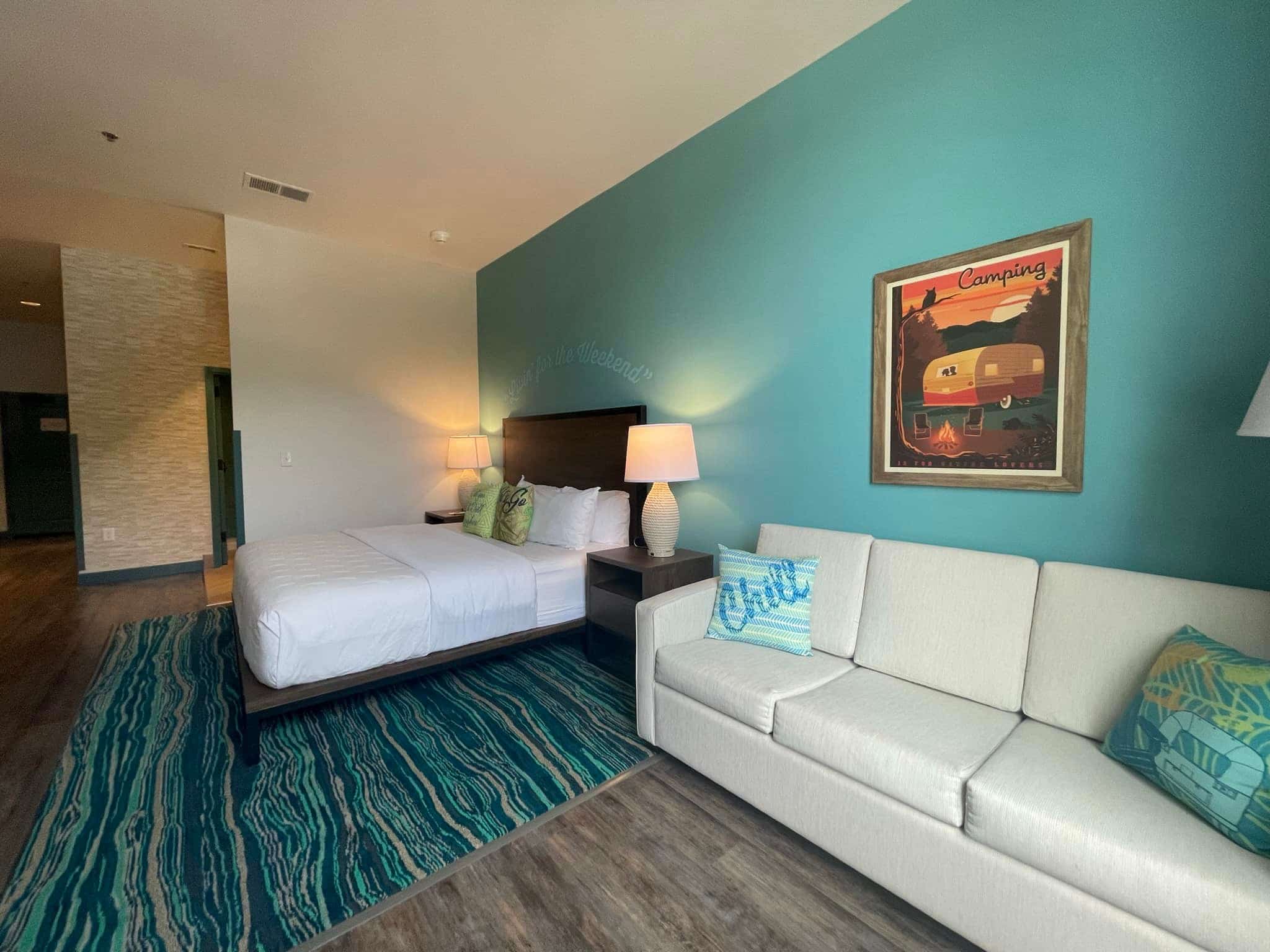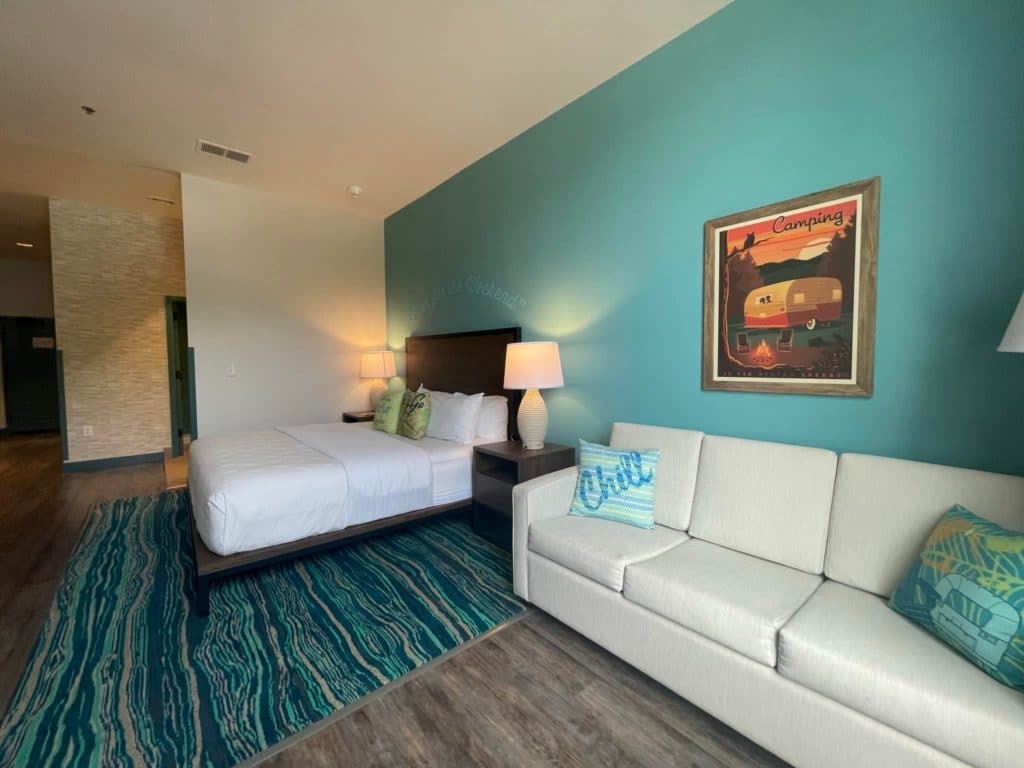 The bathroom had a vanity area stocked with toiletries, towels, and pool towels and a separate toilet/shower area. There is no bathtub, which parents with very young kids should make note of.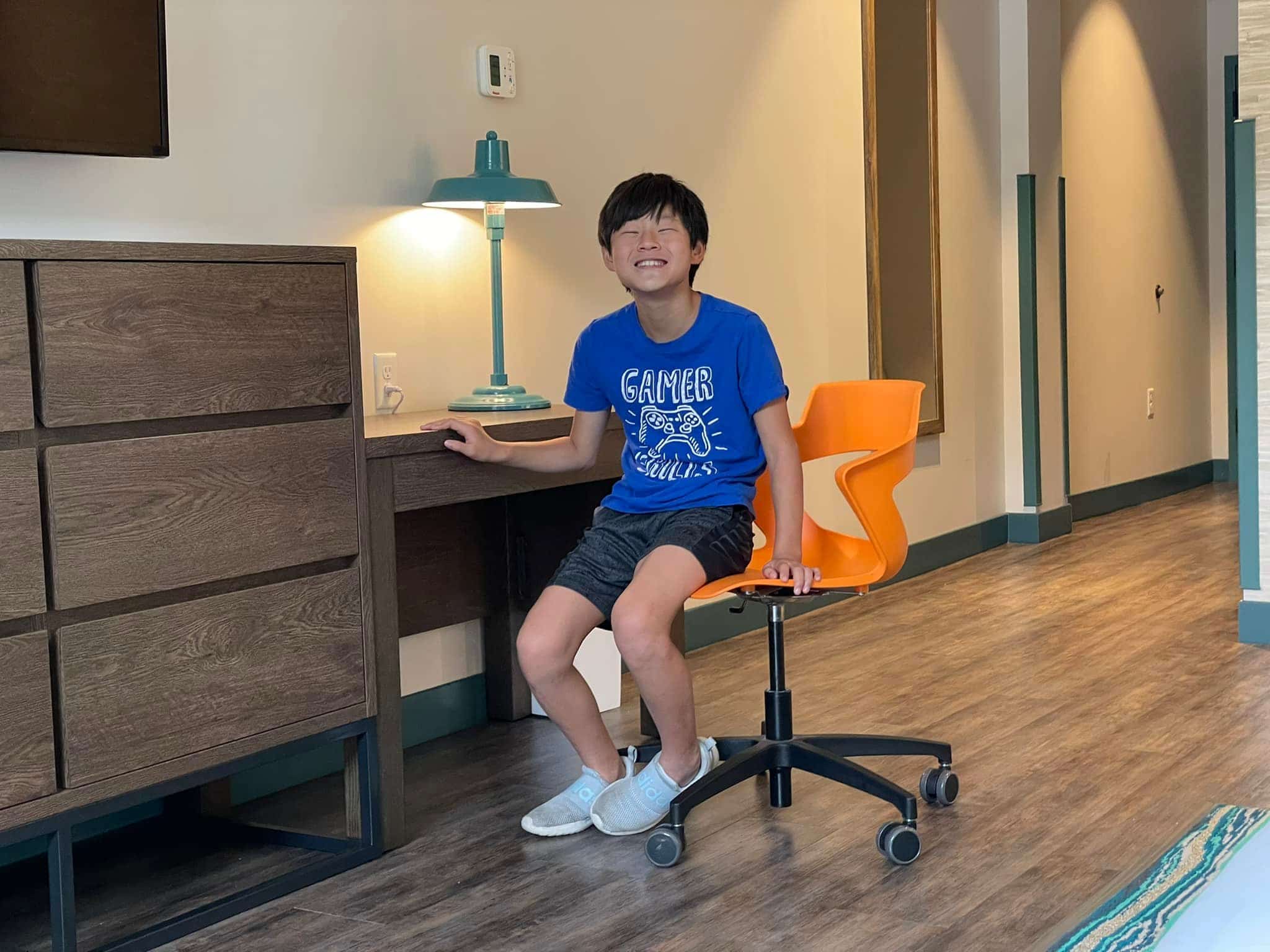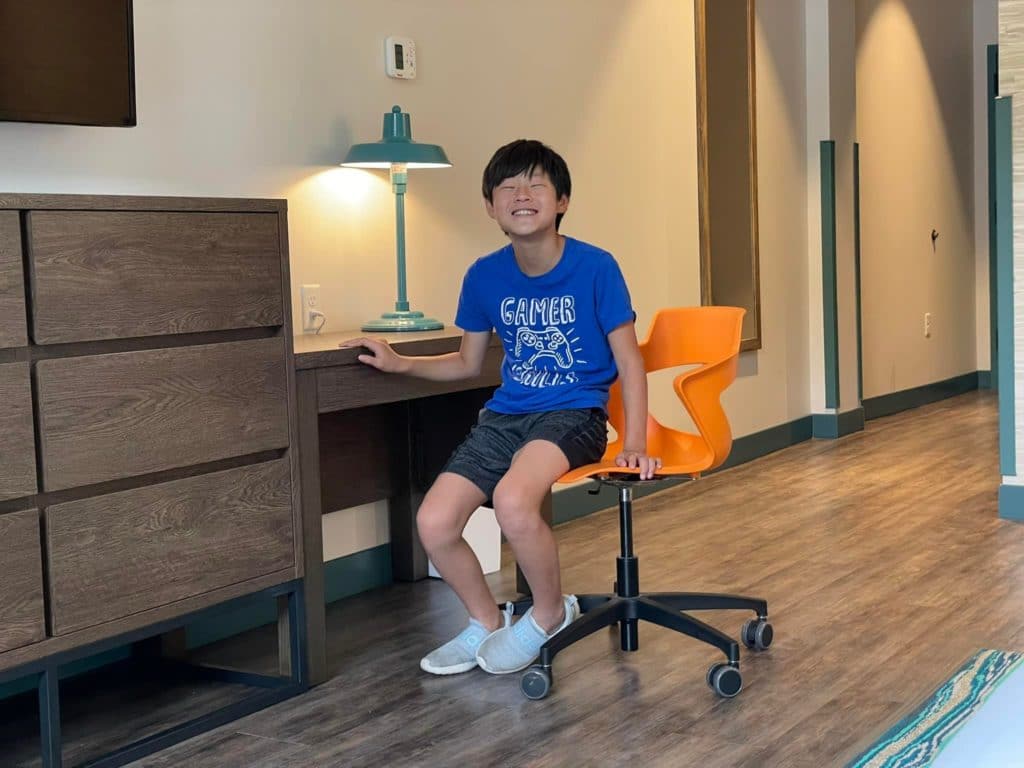 The best feature of this room (aside from the tent area) is the amount of floor space. We didn't use the pull out bed but if we had, we'd have still be able to navigate the room without tripping over the furniture. My kids are older and will retreat to their devices when they have in-room downtime but parents of toddlers and babies will appreciate the extra floor space for play.
WiFi and parking are free. The WiFi was fast and I had no issues with it. Coming back in the evenings after a day of exploring Pigeon Forge meant a full parking lot but I was always able to find space. The resort felt busy while I was there but not crowded.
Dining
Camp Margaritaville has Fins, which has a casual dining menu featuring burgers, pizzas, sandwiches, seafood, and a selection of appetizers and salads. There's also a bar, accessible from the inside and also the pool area, that serves food from the Fins menu. As expected, there's a wide variety of adult beverages, including frozen concoctions.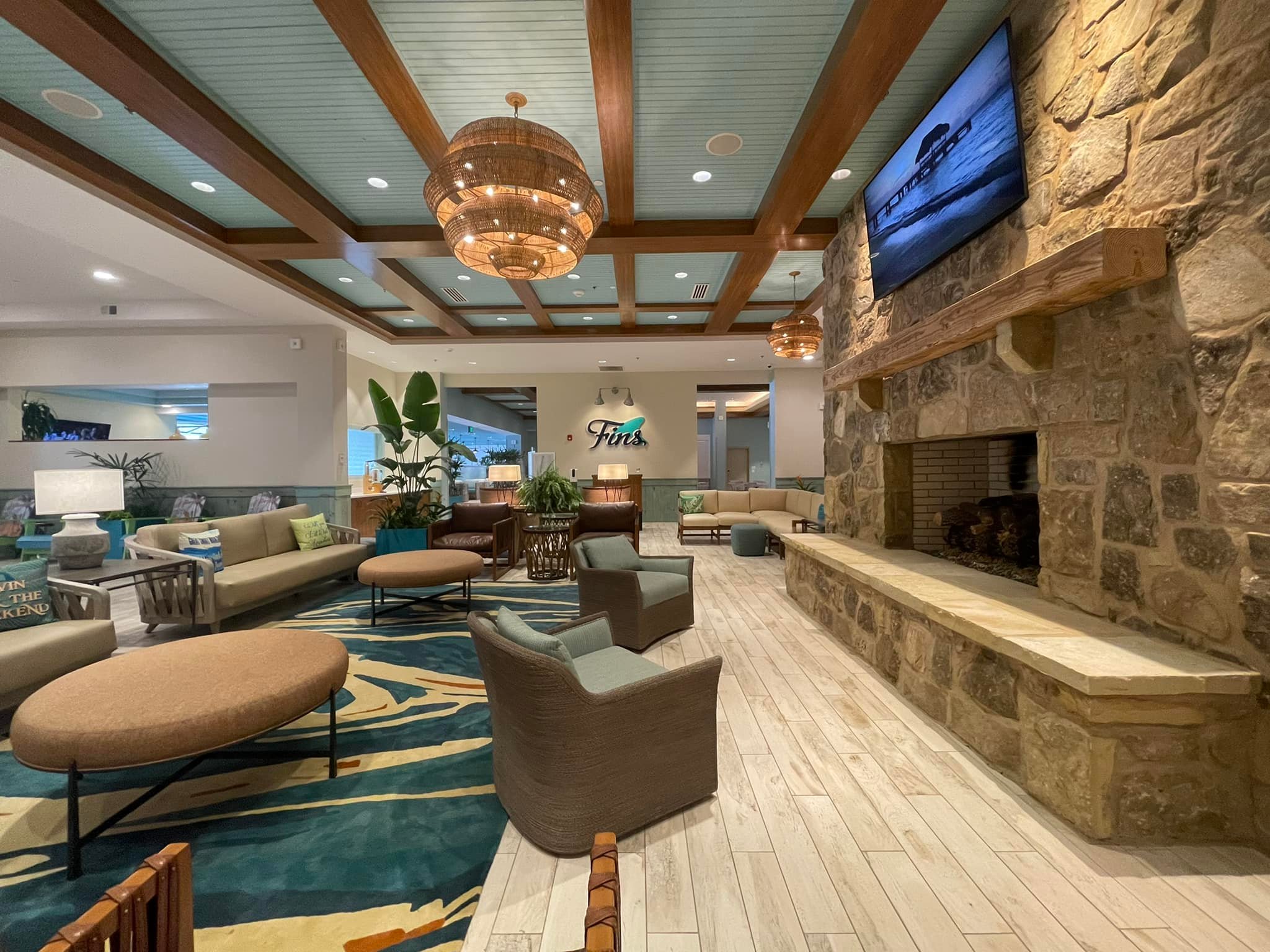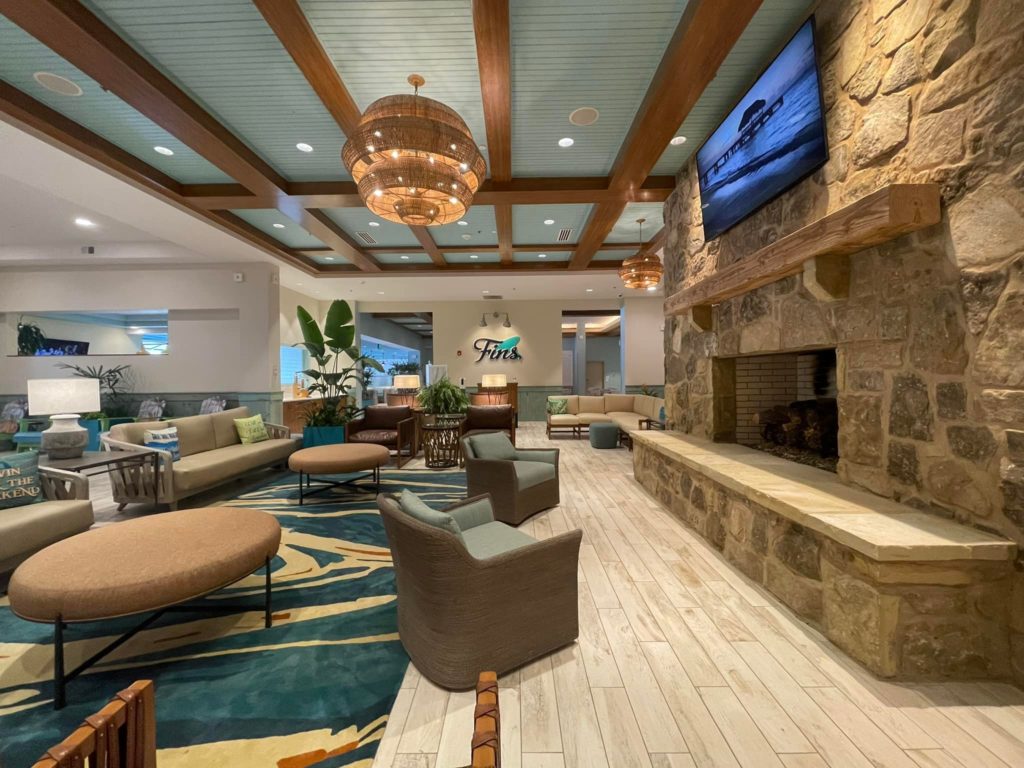 There's also a morning breakfast buffet, not included in the price of your room, that's worth checking out. Adults are $9.95, kids 5-10 are $7.95, and kids 4 and under eat free. I think the breakfast buffet is a good deal if you're hungry. They have a selection of hot foods (eggs, bacon, sausage, potatoes, grits, pancakes) as well as continental breakfast type of items (yogurt, pastry, fruits) etc. We had the buffet three days in a row and it was the same breakfast items each time, so if you're looking for variety, you might be disappointed.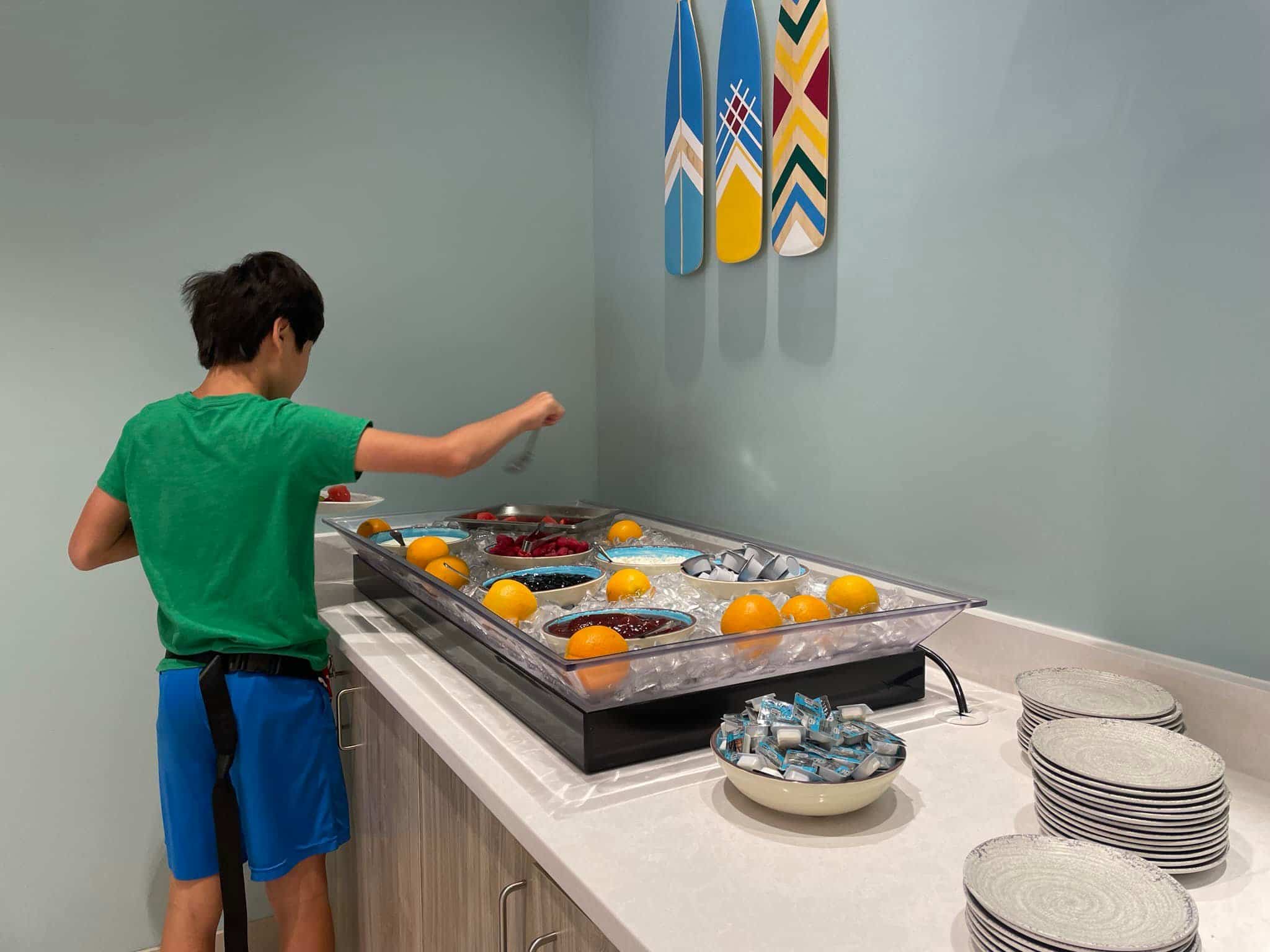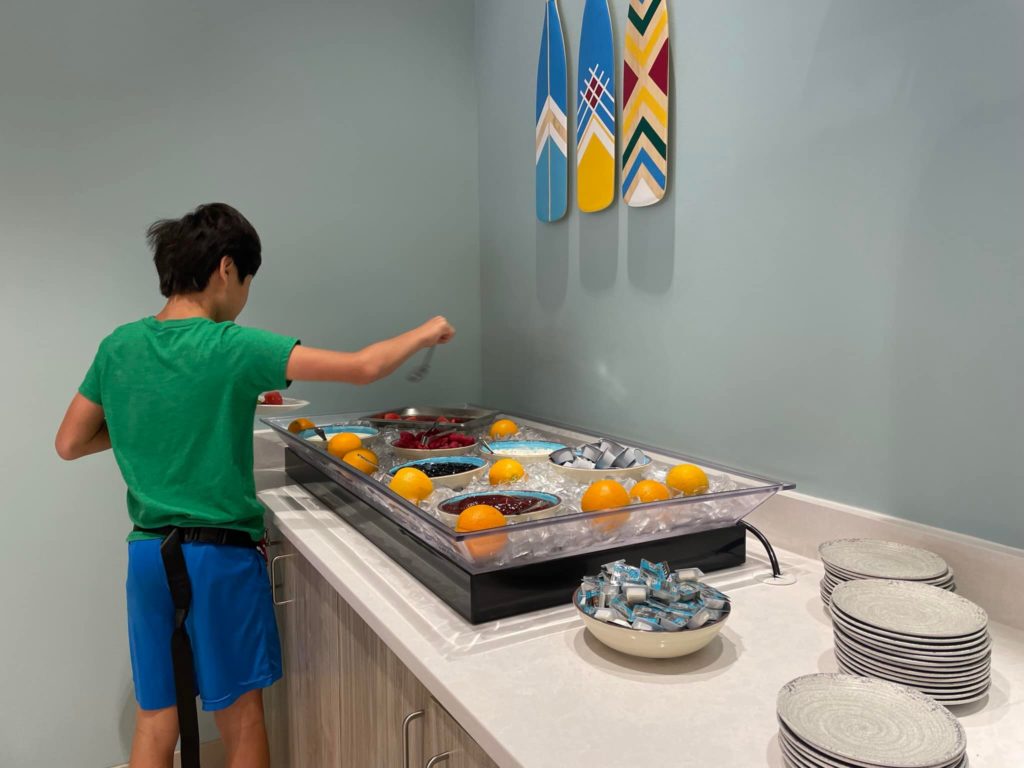 Amenities
Amenities include a pool with a slide and hot tub. There's a fire pit near the pool and entertainment on Friday and Saturday nights. We received a schedule of activities when we checked in that included various games and activities geared toward kids and families. There's also an arcade, tennis/pickleball court, playground, dog park, and laundry room.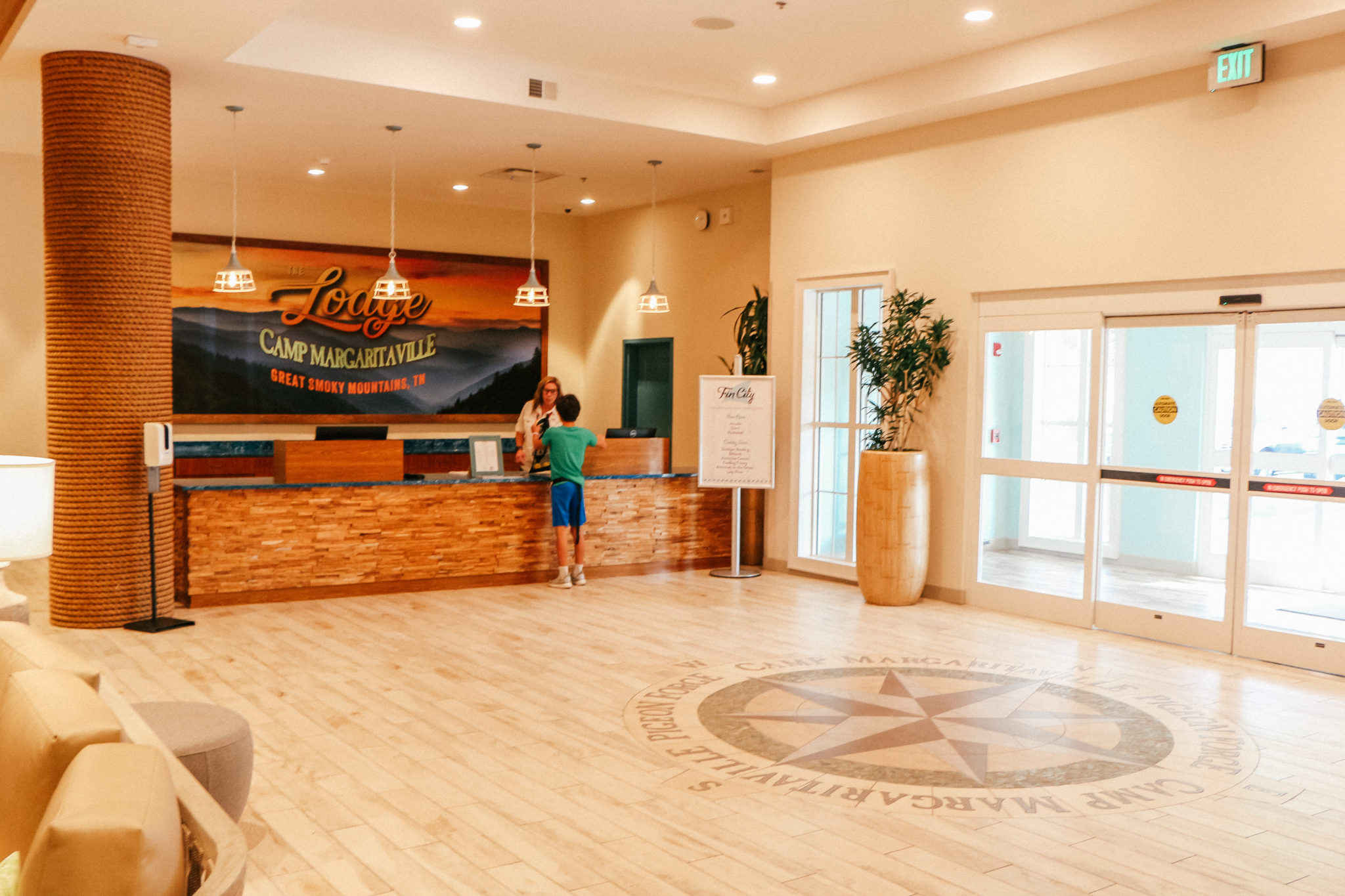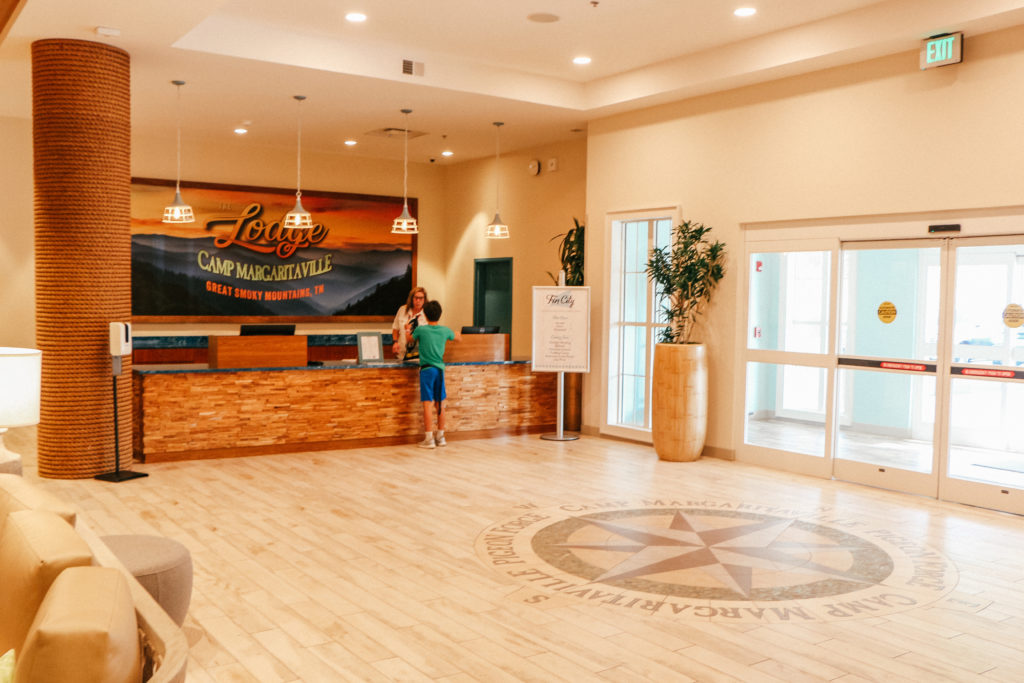 Since this is a newer resort, there are still amenities being planned and current guests can see the work in progress. The biggest addition will be a lazy river and duckpin bowling. There's a game room downstairs that's not quite ready for prime time but looks like it will be soon, with seating areas, big screen TV, and various games. The staff member I spoke to said the lazy river may be completed as soon as this summer but if that feature is important to you, I'd definitely call before making your reservations.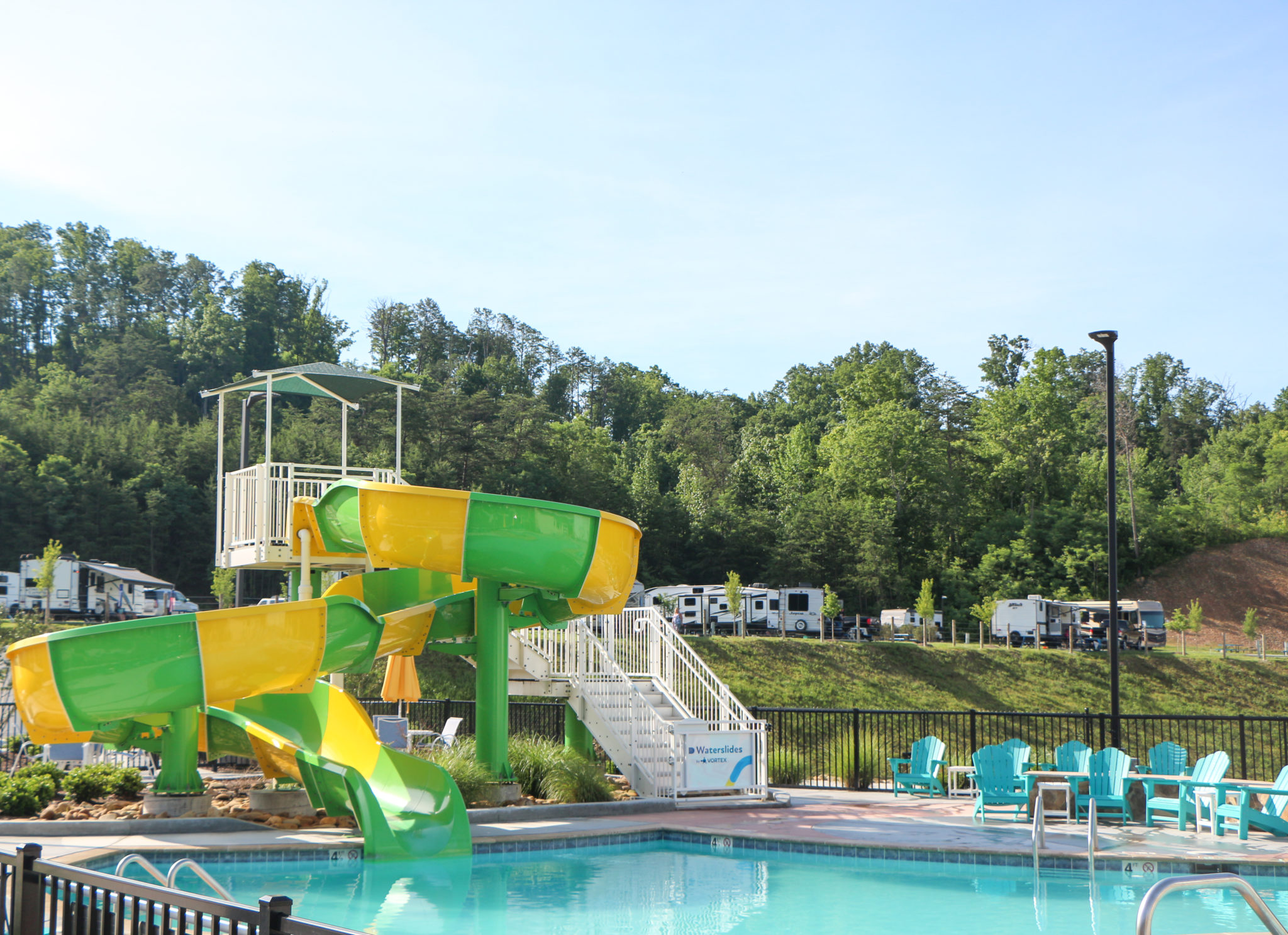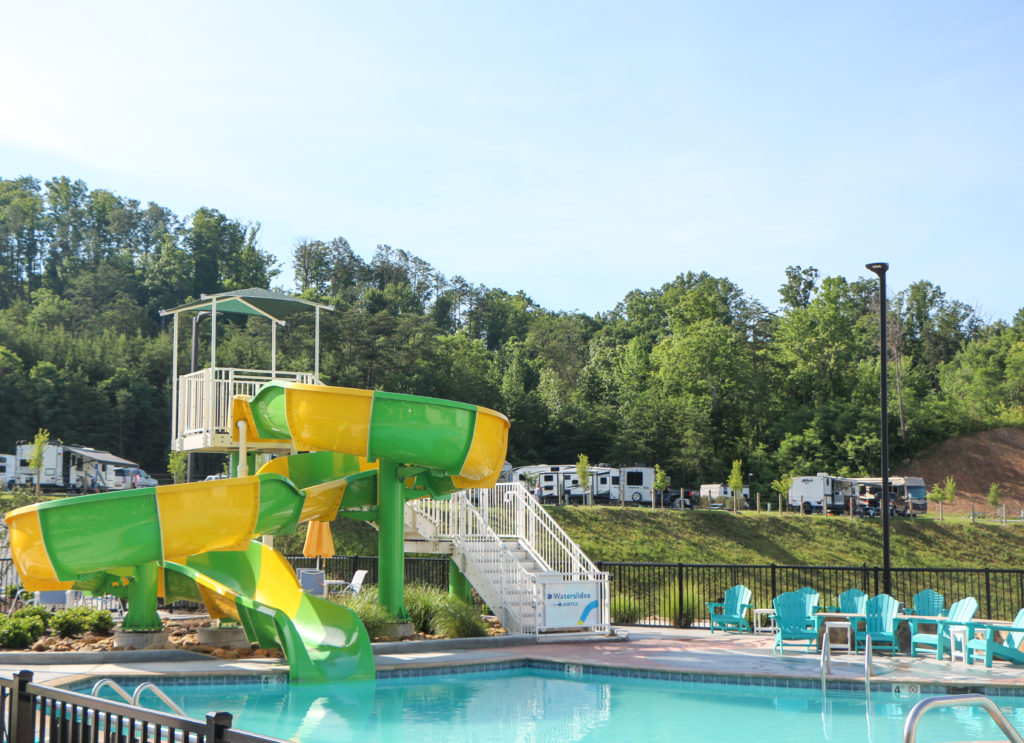 There's also a small store and gift shop, Joe Merchants, that sells alcohol, sundries, and a few souvenirs and camping supplies. They also have a few food items, coffee drinks, and smoothies available for sale. Stay up to date on current amenities at Camp Margaritaville Lodge & Resort Pigeon Forge by checking their website.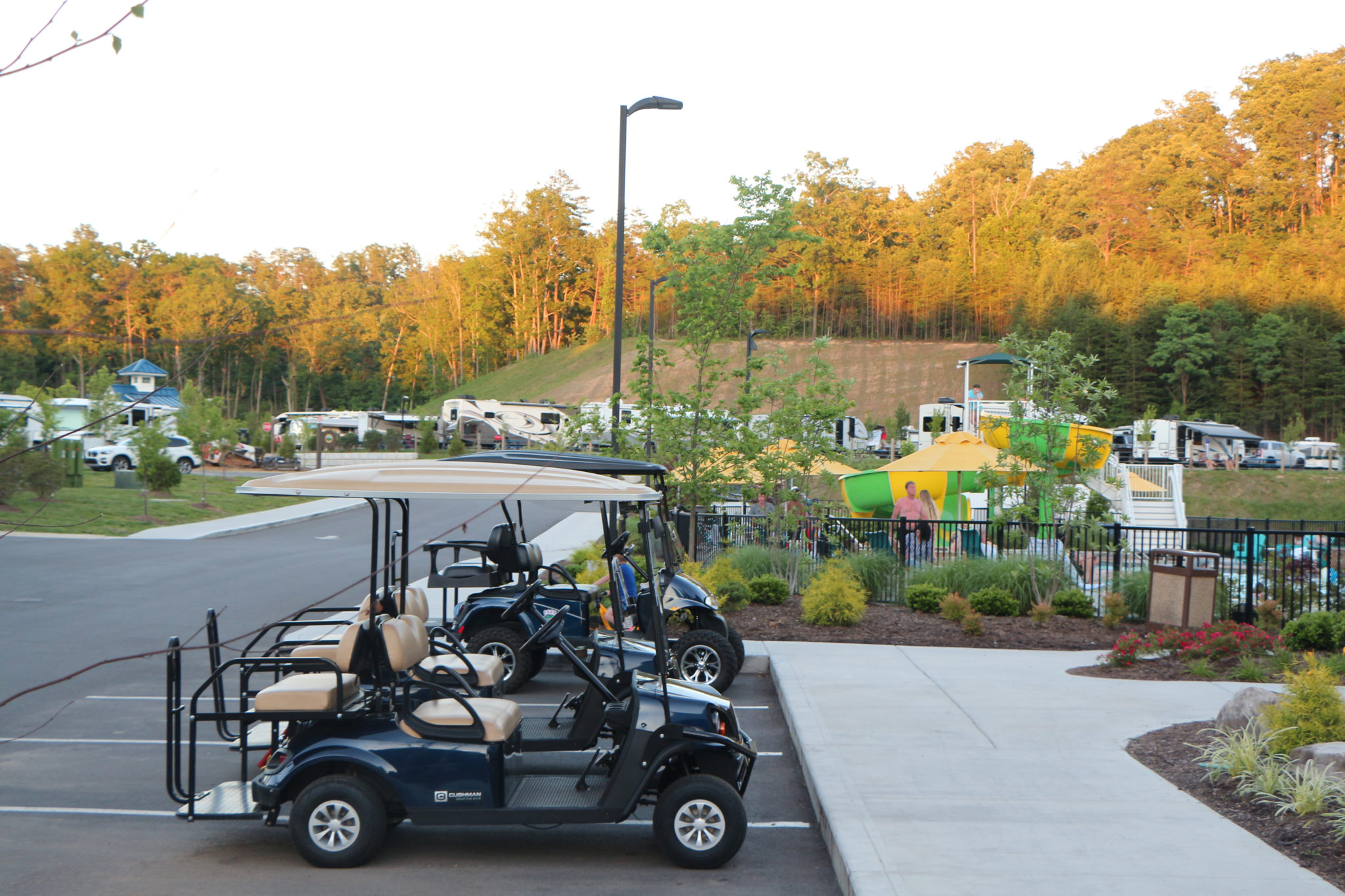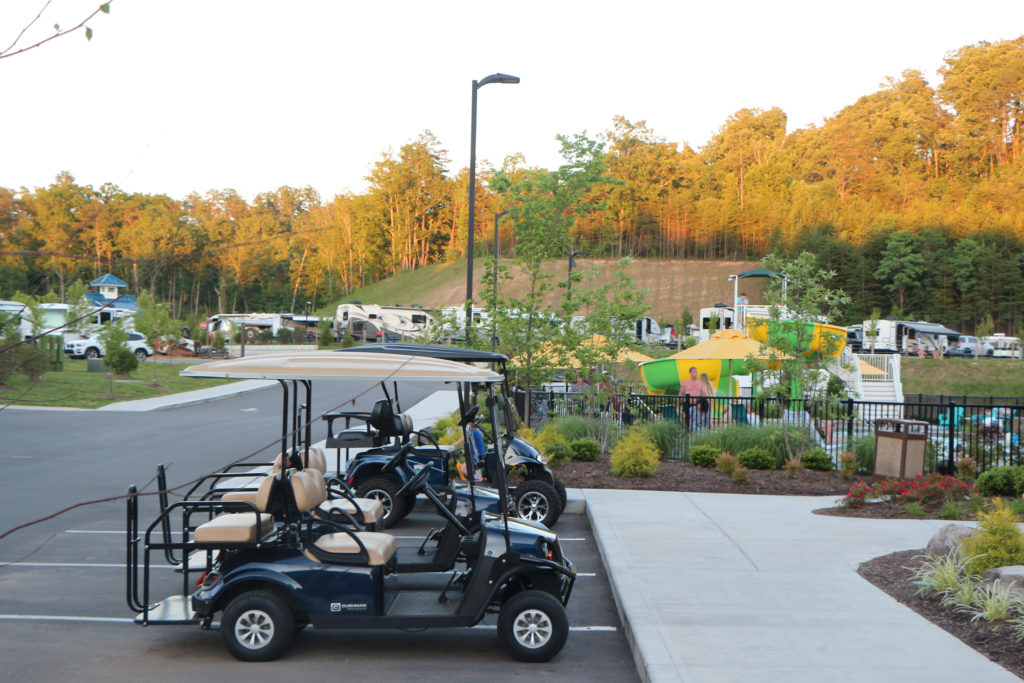 Pricing
The room we stayed in is currently priced at $239 per night, according to the Camp Margaritaville website. There's a similar room with two queen beds and no sleeper sofa for $257. A standard room with one King or two Queen beds* is $219.
I've priced other hotel rooms in the area and these are competitive rates, especially when you consider that this is a brand-new property. Other than standard hotel taxes and fees, there are no hidden activity fees. Things like the arcade as well as food and beverages will of course cost extra but there is a lot included in the room rate at Camp Margaritaville Lodge & Resort Pigeon Forge.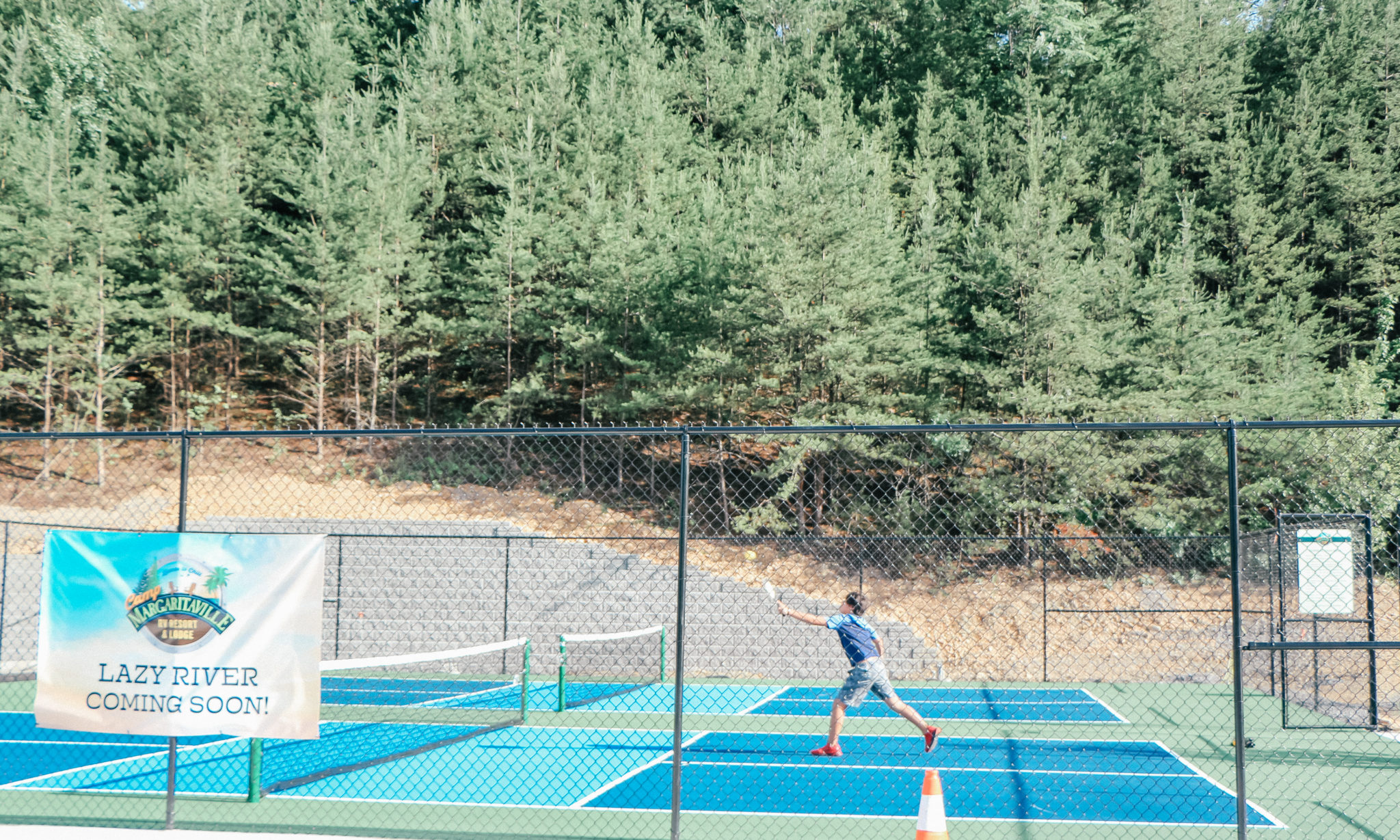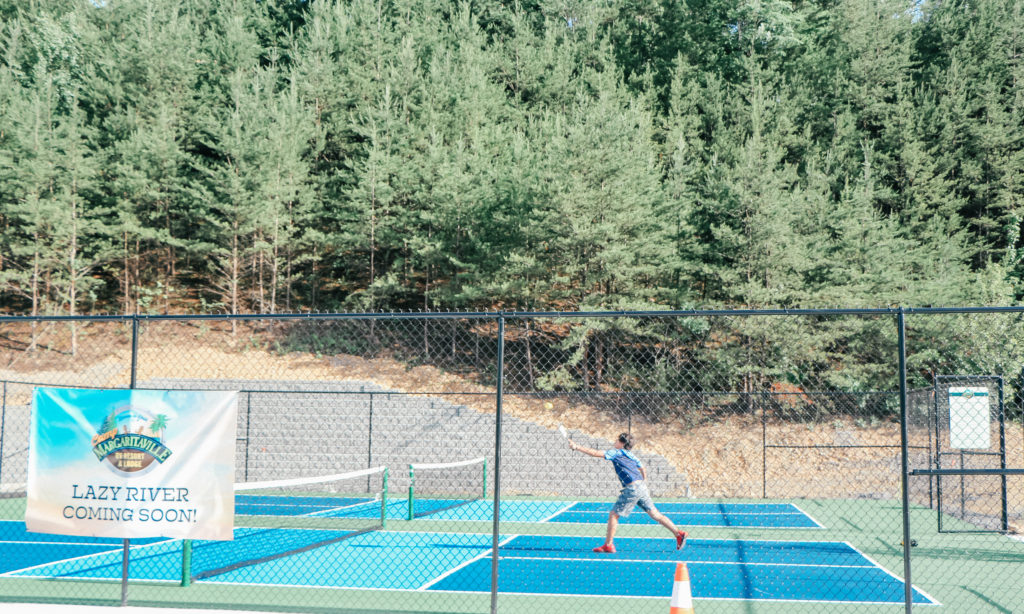 Pricing on RV spots varies. Fill out a form online with your preferred dates, number of people, and type of RV and view a list of options for available RV sites. I'm not familiar enough with booking an RV spot to give more direction that that but the form seems pretty straight forward.
You might also like: How to rent an RV.
I also recommend calling or checking the website for current specials for both rooms and RV spots.
*The standard King room comes with a sleeper sofa. Both standard rooms sleep four people.
Learn more about Pigeon Forge
No matter where you stay, Pigeon Forge is an awesome family vacation spot. Read more in my Ultimate Guide to Vacationing in Pigeon Forge.
I received two nights complimentary lodging, plus other amenities in exchange for this review. All opinions are my own.
You might also like:
Adventures on the Gorge – New River Gorge West Virginia
What I wish I'd have known before planning a visit to Mammoth Cave National Park