12 Things I Always Do At Disney World
(This post may contain affiliate links. Read my full disclosure.)
I've been visiting Walt Disney World with my husband and two sons for eight years. We go, on average, once a year. Here are the 12 things I always do at Disney World, every single time.
12 Things I Always Do At Disney World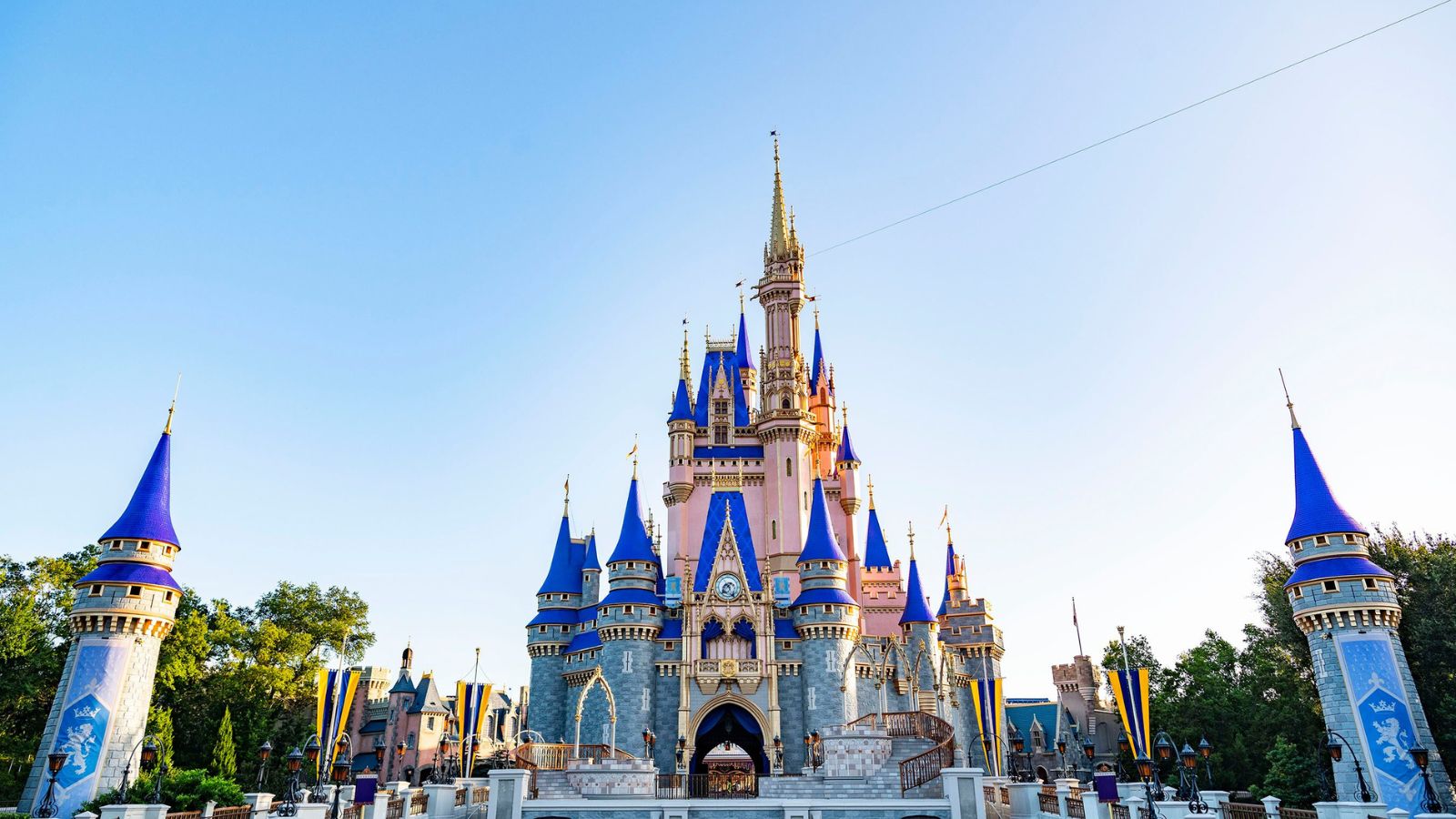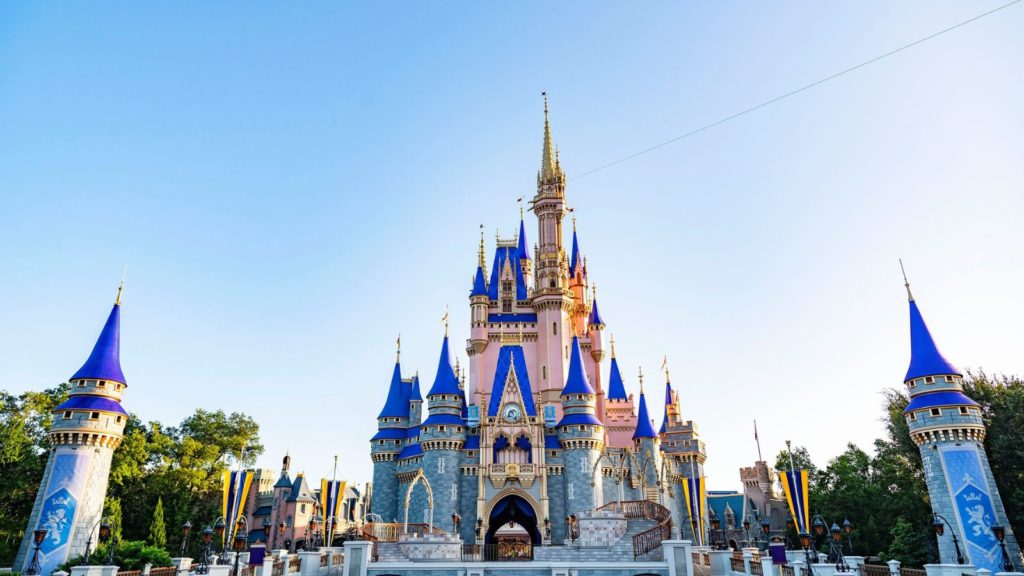 As Disney Vacation Club members, we visit the parks often. While we always love the opportunity to check out what's new, we are very much creatures of habit. Here are the things we always do.
1. Eat Mickey Bars
Mickey bars are a must. While I love Dole Whips, Disney's frothy pineapple-flavored ice cream confection, and all of the Mickey-shaped things, the Mickey bar is my standby and I can't get enough of them.
I enjoy trying the new snacks, although I'm not super obsessed with having the latest and greatest. For me, it's the Mickey bar, all the way.
2. Pin Trading
Pin-trading is a fun way to interact with Disney park employees, referred to as cast members, and other guests.
We have a huge pin collection at home, so before we set out to Disney World, we decide what pins we're taking with us to trade. I have a smaller "pin wallet" that I will use to hold our pins and that goes into my park day bag.
My kids have struck up friendships with other kids through pin trading, and it's a fun way to collect souvenirs that don't take up much space back home. We're usually on the hunt for specific types of pins, like Disney villains or "Star Wars" characters.
3. Look for Hidden Mickeys
There are "hidden Mickeys" (three circles that look like an outline of Mickey's head) throughout the parks and resorts.
They can be challenging to find, and sometimes, we get clues from cast members or Google, although technically, using Google is cheating. There are also guidebooks you can purchase on Amazon that tell you where the hidden Mickeys are.
4. Getting to the Park for Rope Drop
Admittedly, I'm much less of a fan of this than I was when my kids were younger. With teens, we all value our sleep just a little more.
Rope-dropping refers to being in line before the park opening so you can be among the first to enter. Our strategy is to queue up at least 30 minutes before opening and decide as a family what ride is the priority.
We'll head to that ride right when we are allowed in. Sometimes this minimizes our wait, but other times we run into lots of other guests with the same plan.
5. Plan At Least One Non-Park Day
We enjoy the parks and resorts equally. The deluxe-level resorts at Disney World, where we usually stay, offer many activities and great pools, so we carve out time to relax and enjoy the amenities. Besides, early to late park days are pretty exhausting, especially in the heat, which is almost always in Orlando. A good pool day to relax and recharge is exactly the ticket.
6. Buy Disney's Memory Maker
Aside from pins, we're not souvenir people. But I always buy Disney Memory Maker.
The service provides digital downloads of our vacation pictures and videos (taken by the PhotoPass employees around the park) and ride photos for a flat rate of $199.
You can purchase Memory Maker online any time during or after your vacation. But you save $30 if you buy at least three days in advance.
If you qualify for Disney's Armed Forces Salute (military discount), you can get Memory Maker for $98. But you have to buy it in person at Disney World. Disney is not known for offering many deals and discounts and I think the military discount on Memory Maker is the best discount they have.
7. Make A List Of Our Must-Do's
We always make a list of what we want to do most and everyone gets input. We always like to check out the newest attractions so if there's been something new since we visited list, that's always at the top of our list.
But we also like make time for our favorites — a tie between Seven Dwarfs Mine Train at Magic Kingdom, Hollywood Tower of Terror and Hollywood Studios, and Avatar Flight of Passage at Animal Kingdom.
8. Take Pictures With Our Favorite Characters
Parents of younger kids, milk this one for what it's worth while you can! My kids used to get so excited about getting a hug and a picture with their Disney favorites but I can't get 13-year-olds to get in line without a lot of grumbling and eye rolling.
If you're a fan of character meets and are planning a Disney Cruise, make sure you take advantage of that on board. The lines to meet your favorite Disney friends are a lot shorter than they are in the parks and the characters are wearing outfits they only wear on Disney cruises.
9. See Fireworks
We make it a priority to catch at least one fireworks display or nighttime spectacular during our visit. It's a magical way to end our day.
Pro tip: If you want to beat the crowds and catch the show, sometimes we'll head out of the parks and find a spot where we can still see the fireworks going off. You can see the larger bursts from the back of Disney's Wilderness Lodge and get a full view of the Electric Water Pageant. Sometimes, that's just as good as jockeying for a good position in the crowded parks.
10. Use the Play Disney App
The Play Disney Parks app debuted in 2018 and offers fun features that make waiting in line go by faster.
There are also location-based settings that allow you to interact with your environment in certain queues. One downside to using the app is it eats up a ton of your phone's battery, so make sure you're charged or have a portable charger.
11. Divide and Conquer
My two sons are complete opposites when it comes to rides. One is all about the thrills and the other is definitely not all about the thrills.
To maximize time in the park when lines are long, our family of four often splits up to keep everyone happy. At 13, our kids are old enough to wait in the queue and ride without us, so my husband and I often find a comfy spot on a bench near the exit of the ride that are kids want to ride on (that we don't.)
12. Try At Least One New Thing
You might think as many times as we've been to Disney World that we've done it all, but there's always something new to try.
Since we visit frequently, our stays are usually on the shorter side. But we like to set aside some time to try something we've never experienced, whether it's a water park, playing foot golf, or a new ride.