Cruising During Hurricane Season: Here's Eight Things I Wish I'd Known
(This post may contain affiliate links. Read my full disclosure.)
IIf you've been pricing fall Caribbean cruises, you might have noticed that the deals are pretty sweet and substantially less than summer cruises on the same route. I have two words for you: hurricane season. While cruising during hurricane season probably isn't as disaster-fraught as it sounds, go into your vacation planning with your eyes wide open.
Cruising During Hurricane Season: Eight Things I Wish I'd Known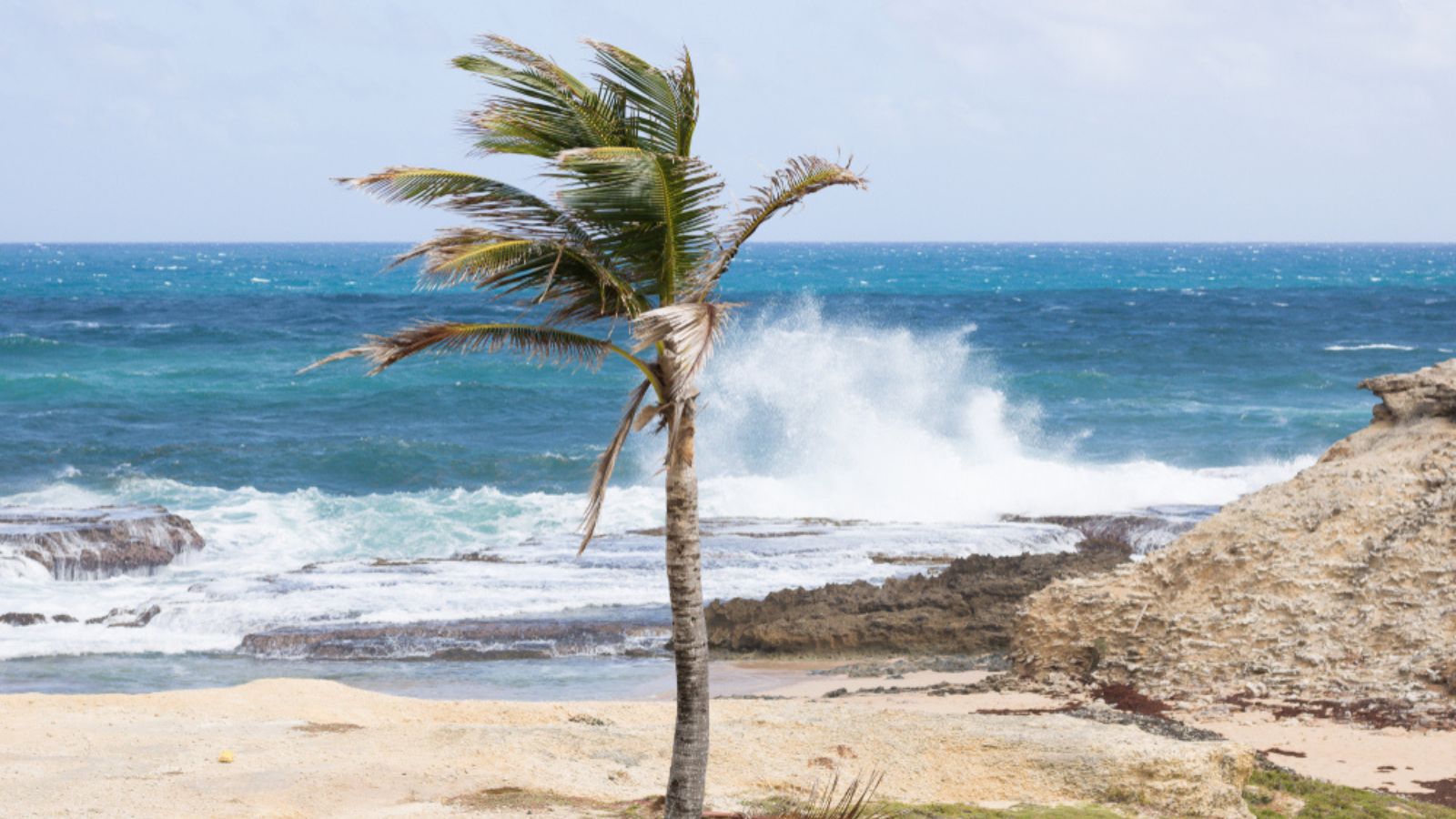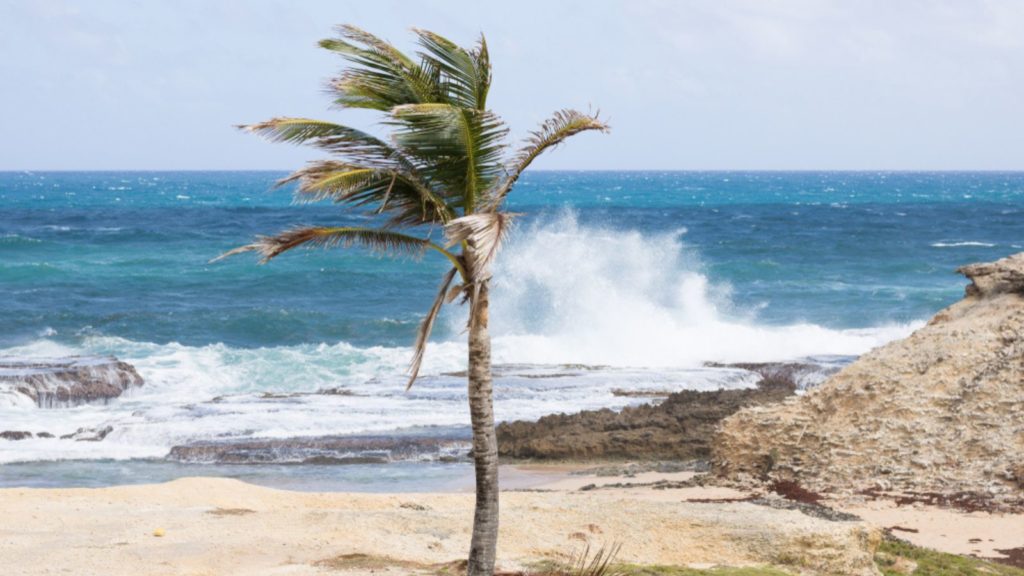 Fall is hurricane season in the Caribbean and South Florida, where many Caribbean cruises depart from. Hurricane season is officially from June 1 through November 30, with hurricanes tending to be more active in September and October. Hurricane season comes on the heels of the summer travel season, and you'll almost always find lower cruise prices from September through November. The kids are back in school and cruise lines are pulling out the stops to entice vacationers into taking the kids out of school to play.
My family and I went on a September Caribbean cruise that was about 40 percent cheaper than the identical cruise in June. We snagged the lower price and pulled our kids out of school. Predictably, there was a hurricane the week of our cruise.
1. Travel Insurance/Trip Protection Is Important
Whether you purchase a cruise protection plan through your cruise, a single-trip policy, or blanket travel insurance that covers any trip you take for a specified period, make sure you've got something in case plans go awry due to weather or any other reason.
Whatever type of coverage you obtain, make sure you're clear on your coverage. Specifically, make sure you understand what, when, and how a hurricane or tropical storm coverage kicks in. In other words, get the insurance and read the fine print.
I'm a frequent traveler and carry an annual policy that covers most things that can go wrong away from home. If you're not a frequent traveler, I recommend budgeting for coverage as you'd budget for any other travel-related expense. Talk to your travel planner or insurance representative for more specific advice but in the case of hurricanes and tropical storms, the general rule of thumb is to purchase coverage before the storm is named.
2. Your Cruise Is Probably Not Going To Be Canceled
Canceled cruises are rare. A cruise line is more likely to adjust the itinerary to travel around the storm or delay departure than it is to outright cancel. It can be unnerving to know you've got a vacation booked and watch a hurricane's path unfold. If you're an anxious traveler or don't do well with uncertainty, waiting to see what a storm is going to do is stressful.
If your cruise is canceled, it likely won't be canceled until the last minute. The cruise line will use email, text, or in-app notifications to spread the message of cancellations, so make sure you're signed up to receive alerts. Resist the temptation to call the cruise line. The people manning the call center aren't going to have info on weather-related cancellations.
3. Don't Get Attached To Your Itinerary
People choose cruises for a variety of reasons, but one of the most common is choosing a cruise based on where the ship is going. Sailing around a storm might mean missing ports or stopping at ports in a different order than what was originally routed.
My family's cruise during hurricane season had three stops and we had hard-scheduled plans for two of those stops. One stop was skipped entirely and we had an extra sea day instead. One stop went almost as planned but ended early due to a torrential downpour.
We still had a great time. There was some disappointment over the snorkel adventure that wasn't. As I planned this cruise I was most excited about the 2 days where plans went a little south due to weather. I struggled a little bit to stay positive. At the end of the day, I kept my mind on the fact that I was on a beautiful ship with my family and that someone else was doing the cooking and cleaning up.
4. Know The Cancellation Policy For Shore Excursions
If you book your shore excursions through the cruise line, cancellations due to missed port stops will be automatic. In most cases, guest services will help you rebook. If you've booked a shore excursion outside the cruise line, you may need to do a little more leg work.
Make sure you know what happens to your money if your ship skips a port or your port day changes. Most independent tour companies require guests to pay in full upon booking. Make sure you're aware of the refund policy.
5. Know Your Tender Ports
Sometimes your cruise ship will dock directly at a port. Other times, the ship will anchor offshore, and you'll take a smaller boat, known as a tender, ashore. Whether a ship will dock or utilize a tender can depend on several things: the size of the ship, the size of the port, how many other ships are in port, and the depth of the water.
If seas are rough, using a tender to get ashore may not be safe. If tendering is the only option for guests to go ashore, this might factor into the decision to skip a stop in the event of bad weather. It may help to manage your expectations if your litmus test for cruise success hinges on a particular port. Knowing if it's a tender port or not can help you plan for different scenarios.
6. Pack Extra Seasick Remedies
While most ship's infirmaries supply seasick remedies, I always recommend packing your own. If it's your first cruise and you're unsure if you'll get seasick, I suggest packing a few options. If you're cruising during storm season, you're more likely to encounter rough seas, so pack a bit extra.
My husband is the motion sickness guy in our family. He uses a Relief Band, which is a wristband that sends an electric current to his median nerve to prevent nausea. He also doubles up when the seas are really rough and uses transdermal patches. These are what I use for my kids if they start experiencing symptoms of motion sickness.
7. Your Trip Home Might Be impacted, even if your cruise isn't
If a storm has hit land or if your port is under a storm watch/warning, your flight home might be delayed or canceled. While there's not a lot you can do about this, being aware that it's a possibility can help you formulate Plan B, if necessary.
Don't travel broke. If you have to stay in a hotel because of a canceled flight, make sure you've got the resources to be able to do so. Expect to pay more or to have to go further from the port/airport to find lodging. If this happens to you, it will be happening to others as well, so there might be competition for available rooms or transportation from the port.
Know your airline's change policy
During our family's experience cruising during hurricane season, we were able to see that our flight home was headed in the same direction as the storm. The storm had hit land while we were out to sea and was traveling north, so we found another flight that avoided the direction of the storm. Our airline waived change fees for hurricane-related travel, and we got a flight that worked better for us.
8. Trust The Cruise Line
Accepting unknowns and things you can't control is a big part of cruising during hurricane season. The cruise line and the crew know it's hurricane season and place a high priority on protecting passengers, crew, and the ships. They're not going to steer you into a storm and place you at risk so you can be scared and have a terrible vacation.
If you're going to cruise during hurricane season, you must be able to trust these things and resign yourself to going with the literal flow and not knowing every step of how the sausage gets made. Start watching the weather forecast a week out and be informed but agree with yourself and your travel party to believe the cruise line has everyone's best interest at heart.
Cruising during hurricane season: Would I Do It Again?
Now that I've gone on a cruise during a hurricane, would I book another cruise during hurricane season?
I'm a "never say never" traveler and am a sucker for a good deal. That said, I told my husband I didn't want to book another cruise during hurricane season. We ended up moving our cruise, originally scheduled for fall 2023, to spring break 2024. It increased the price of our cruise substantially and the extra expense pinched a bit but I'm eliminating some stress over whether excursions and ports that are important to us being cancelled. Things can always happen but sailing outside of hurricane season gives us better odds at having the trip we want to have.