New Europe Travel Requirements: What American's Need To Know About ETIAS.
(This post may contain affiliate links. Read my full disclosure.)
If you're anticipating that European trip in 2024, here's what you need to know now about ETIAS, the new Europe travel requirements that everyone has been talking about.
New Europe Travel Requirements: What Americans Need To Know Now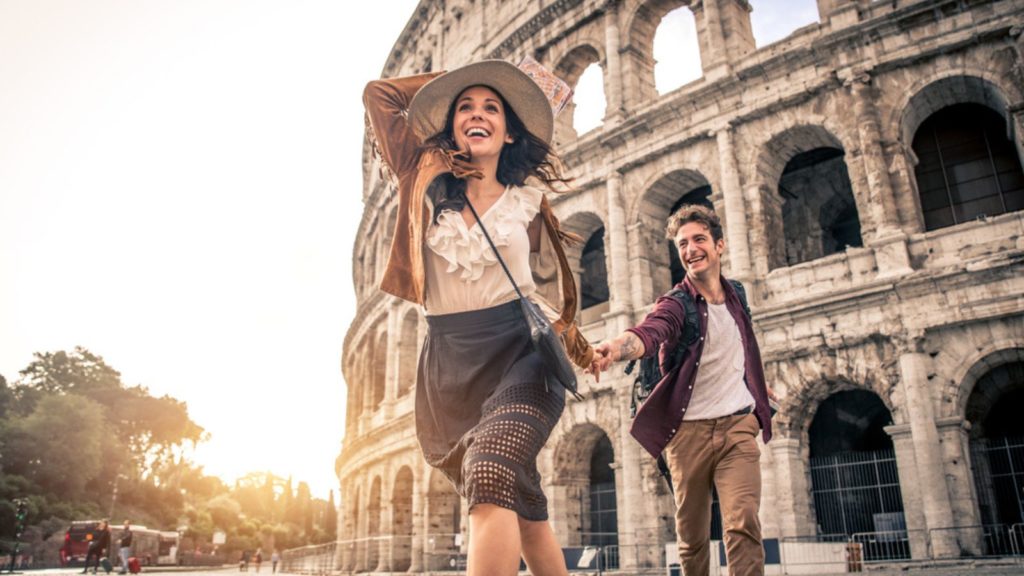 After the travel slowdown from 2020 through 2022, travel is picking up in a big way but there's a new rule that might throw a wrench in American travelers' plans if they're not informed. While U.S. citizens have long enjoyed being able to travel without a visa to over 180 countries, that is about to change.
Beginning in 2024, United States Passport holders will need to apply for authorization to travel to the European Union (EU.)
ETIAS and new European travel requirements Explained
ETIAS stands for European Travel Information and Authorization System. News outlets and the general travel buzz online have referred to ETIAS as a visa but that's not correct. According to Dan Hamilton, senior non-resident fellow for foreign policy at the Brookings Institution, describes ETIAS as an "electronic entry point" similar to TSA Pre-Check and Electronic System for Travel Authorization (ESTA) in the U.S.
While you'd need a visa to live or work in the EU, you won't be applying for a visa to take a short stay trip that's typical of what most tourists plan, less than 90 days within 180 days. (Source NPR.) The ETIAS application fee is $8 per person. No traveler is exempt from the application process, even children and babies. The application process is described as simple and only takes a few minutes.
The overall goal is to provide a safer travel environment and provide more cohesive border security within the EU.
Participating Countries
The following countries will require American travelers to have ETIAS approval for entry:
Austria, Belgium, Bulgaria, Croatia, Cyprus, Czech Republic, Denmark, Estonia, Finland, France, Germany, Greece, Hungary, Iceland, Italy, Latvia, Liechtenstein, Lithuania, Luxembourg, Malta, Netherlands, Norway, Poland, Portugal, Romania, Slovakia, Slovenia, Spin, Sweden, and Switzerland.
This countries are also known as the Schengen Area.
ETIAS Application Process
The ETIAS application is not live but if you're planning to travel to one of the listed countries, bookmark this page for information on the new European travel requirements.
The applications will be submitted online and
ETIAS requirements go into effect in 2024. The ETIAS website lists a 180-day grace period but common sense says that following the proper steps for early 2024 European travel will lead to a smoother travel experience.
Questions Asked On the ETIAS Application Include:
Valid passport / Travel document information
Full name
Current address
Citizenship status
Sex
Preferred gender
Dual citizenship status
Email address
Telephone number
Date of birth
Final destination member state
Educational background
Occupational background
During the ETIAS application or appeal process, applicants may be asked about criminal history, past European travel, drug use, and health history.
So, no more spontaneous trips to Europe?
Not necessarily. After submission, your ETIAS application will be processed instantly and you will receive a decision from the system within 96 hours or less. A small percentage of applications may take up to four weeks to process if additional documentation is required from the applicant. In other words, plan ahead.
The good news is that ETIAS authorizations are good for three years from the date of issue or until your passport expires, whichever is sooner.
So, the answer is no, the ETIAS requirement isn't a complete bar to being spontaneous or grabbing those great, last-minute deals, but like all travel, planning is the key to reducing snags along the way. The new ETIAS requirement might prompt travelers to do more generalized long-range planning so that they've got their ducks in a row to be able to make the most of those short-notice opportunities.