11 gift ideas for kids that aren't toys
(This post may contain affiliate links. Read my full disclosure.)
My kids have a ton of toys. I keep telling myself I'm going to do a toy purge before Christmas – you know, out with the old, broken and seldom played with and in with the plethora of new stuff that Santa and the assorted relatives will bring. I bring you gift ideas for kids that aren't toys.
This post contains affiliate links. If you enter Amazon from my site I will make a small commission on purchases. You'll pay the same price you would have paid anyway. I might make enough money to upgrade to a Venti. You get your shopping done without having to wear pants. Everyone wins.
This gift guide was published in 2016 but has been refreshed for 2017.
Gift ideas for kids that aren't toys
Chances are, you already know what the hot new toy of the season is. This year, it's Hatchimals, a fuzzy, brightly colored interactive creature that comes in an egg and then hatches. It's retailing for upwards of $200 right now. I'm not sure how much it's supposed to cost but demand has really driven up the price just in time for Christmas. I'm happy my kids don't know what they are or want one because no way. I think it should retail for about $50 but even that seems ridiculous. My kids would be over it in about two days, if their interest even lasted that long. No thank you.
*Note: As of November 2017, this seems to have settled down and the supply can keep up with the demand. That means you should expect to pay regular retail and if you pay $200, well…you're cray.
Just in case you're curious, interested or crazy, here you go:
Yeah, I don't understand it either.
My kids do not need any toys. They each made out like bandits at their birthday parties this year and the fact that I haven't cleaned out their playroom in forever…well, we don't have a lot of space right now.
Here are a few gift ideas that aren't toys. This list is handy during Christmas shopping season but also good to keep as a reference for when you're buying birthday party gifts throughout the rest of the year.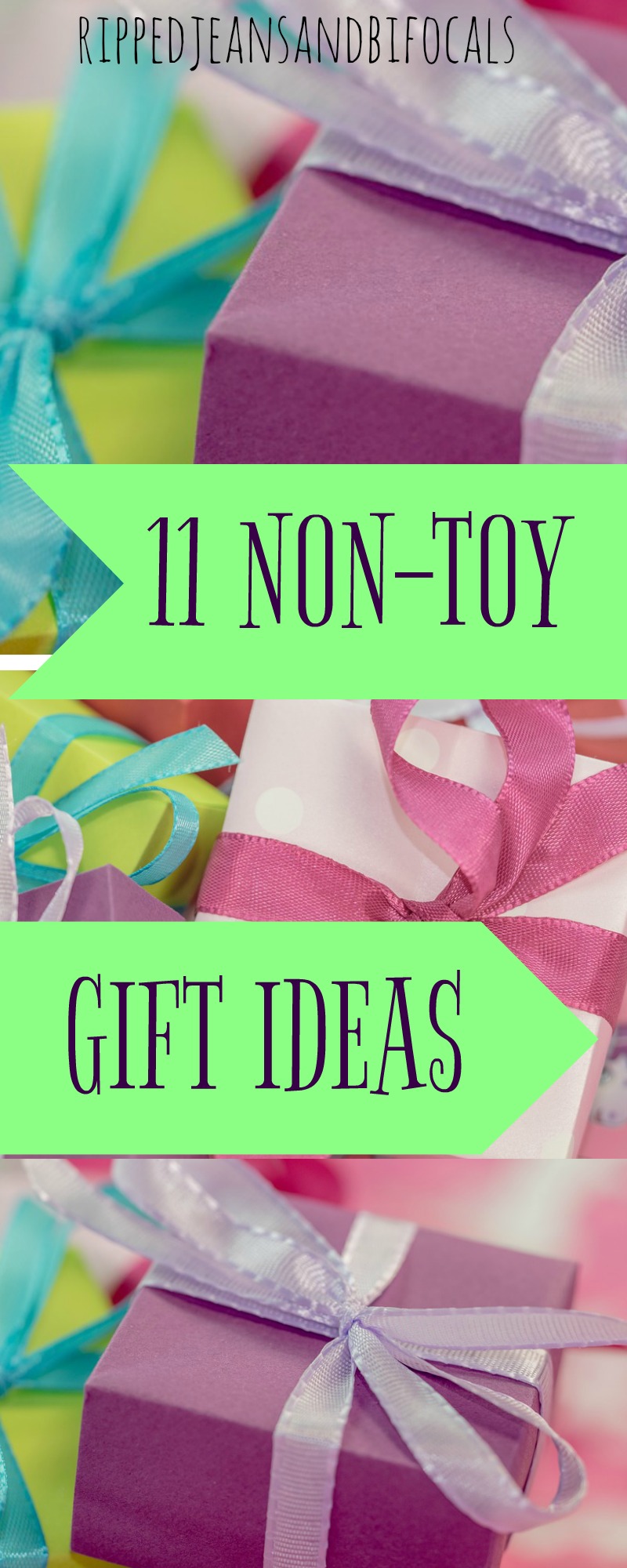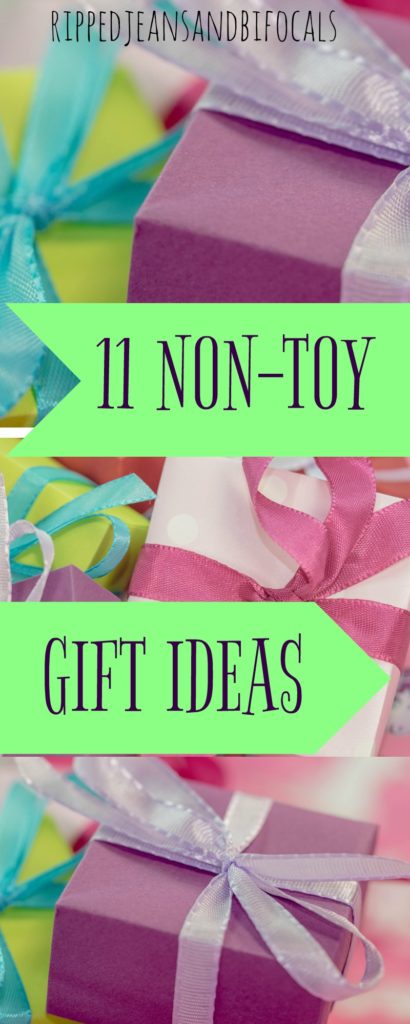 1. Educational games
The folks at Set Enterprises sent my kids a package of really great educational games. Their favorite is Set Junior which is a fun way for younger children to sharpen their reasoning and logic. My kids can play this one on their own without fighting so I'm not sure what kind of sorcery is at work here.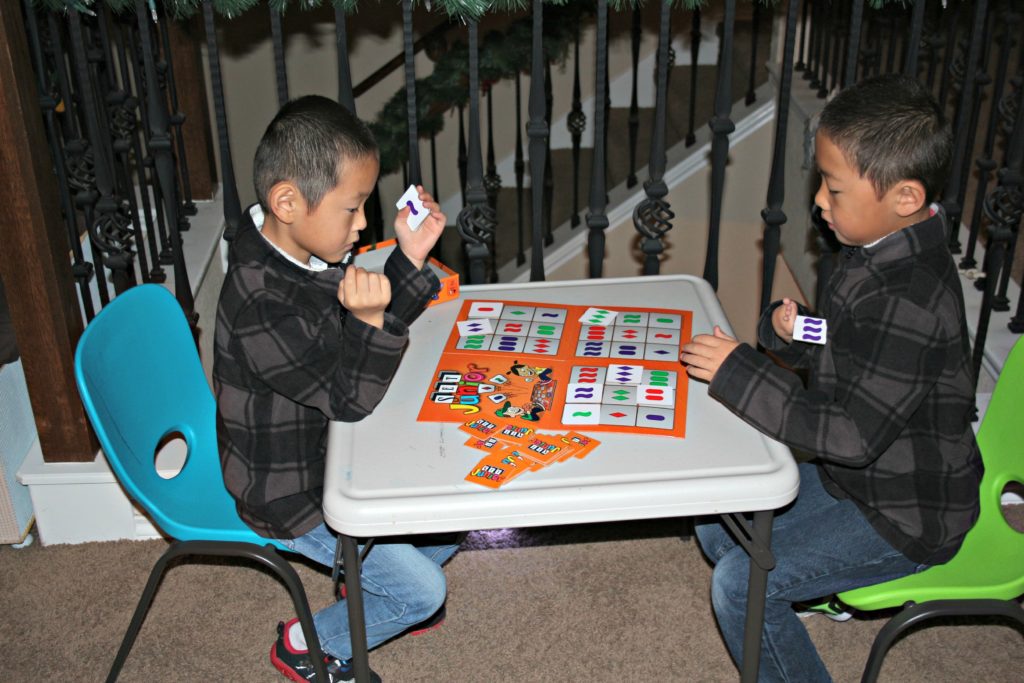 We also really like Five Crowns and Karma. We have some fun mini games that we plan on taking along on some of our upcoming trips, so if you follow my travel posts, you may see these little round tins again.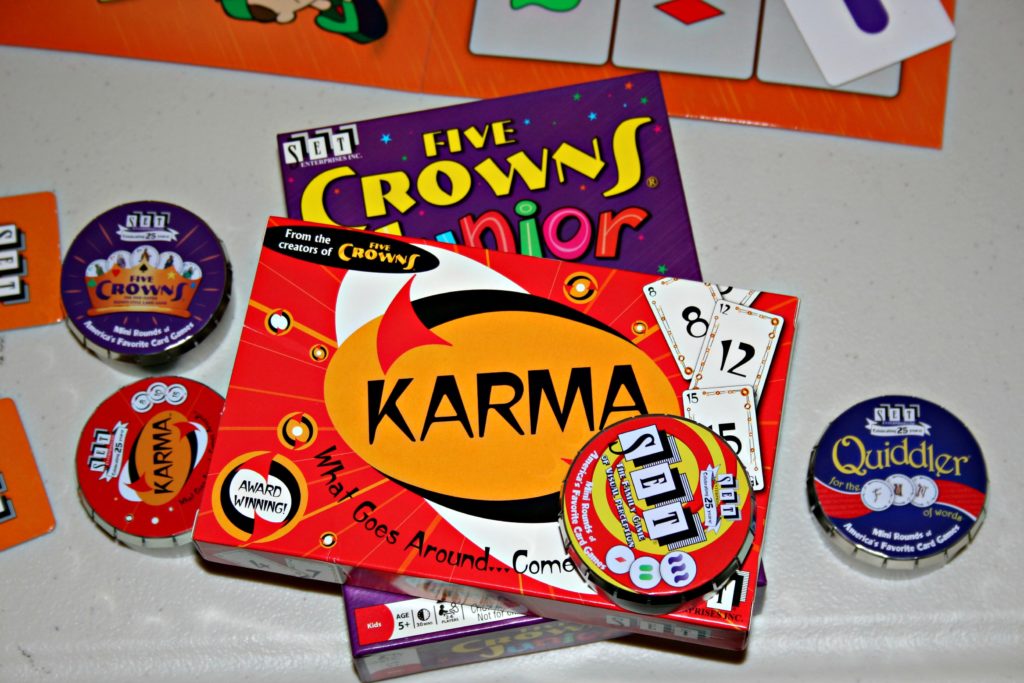 So fun you don't even realize you're learning!
2. Crystal growing set
This kit contains the materials to do seven different crystal experiments and a case to display the completed crystals. If you have a budding scientist on your gift list, they'll enjoy this one.
3. Experiences
Consider giving movie, museum or theme park tickets in lieu of stuff. You can check out my list of experiential gifts in San Antonio for inspiration. I've made mention of things local to me but you can get some great ideas.
4. Specialty Clothing
Snowsuit, rain gear, sports clothing, dress clothes.
5. Magazine subscriptions
I know most kids read on their devices nowadays but there's something about getting that magazine that's just for you in the mail. If you haven't checked out Highlights lately, you should. It's so much more than what it was when I was a kid and there are both print and digital options available.
6. Arts & craft supplies
Most stores have ready-made craft kids available – these make great gifts but you can also build your own kits depending on availability and interest. One of my sons loves to draw and doodle. A new sketch book and some colored pencils would make his day. Kids can do all kinds of fun stuff with beads, pipe cleaners, yarn and googly eyes. A mixed box of arts and crafts supplies is always fun…and if you want to be passive aggressive, give something with lots of glitter. You know what they say about karma, though.
7. Gift Cards
Restaurant gift cards, arcade gift cards, iTunes cards. I know some people think gift cards are an impersonal gift but with a little bit of effort you can personalize it to your giftee's tastes. Costco often has great deals on gift cards.
[Tweet "Gift ideas for kids that aren't toys"]
8. Fun toiletries
9. Luggage
A fun new backpack or a "going to grandma's house" bag makes a really fun gift.
Check out my list of luggage for cruises. There are some really cute Disney and Star Wars themed bags.
10. Books
We're loving Pete the Cat and Fancy Nancy right now. There are so many great books for kids. If you're unsure of what to get, try asking a teacher.
11. Jewelry box
These make great gifts for young ladies. If you find a good deal on them, snap it up and dole them out during the year for birthday presents because for whatever reason, these seem to be outside of the mainstream for children's gifts. I LOVE this one from Melissa & Doug because you can customize it:
I hope you've enjoyed these gift ideas. If you have a Pinterest board for gift guides or party prep, please pin this: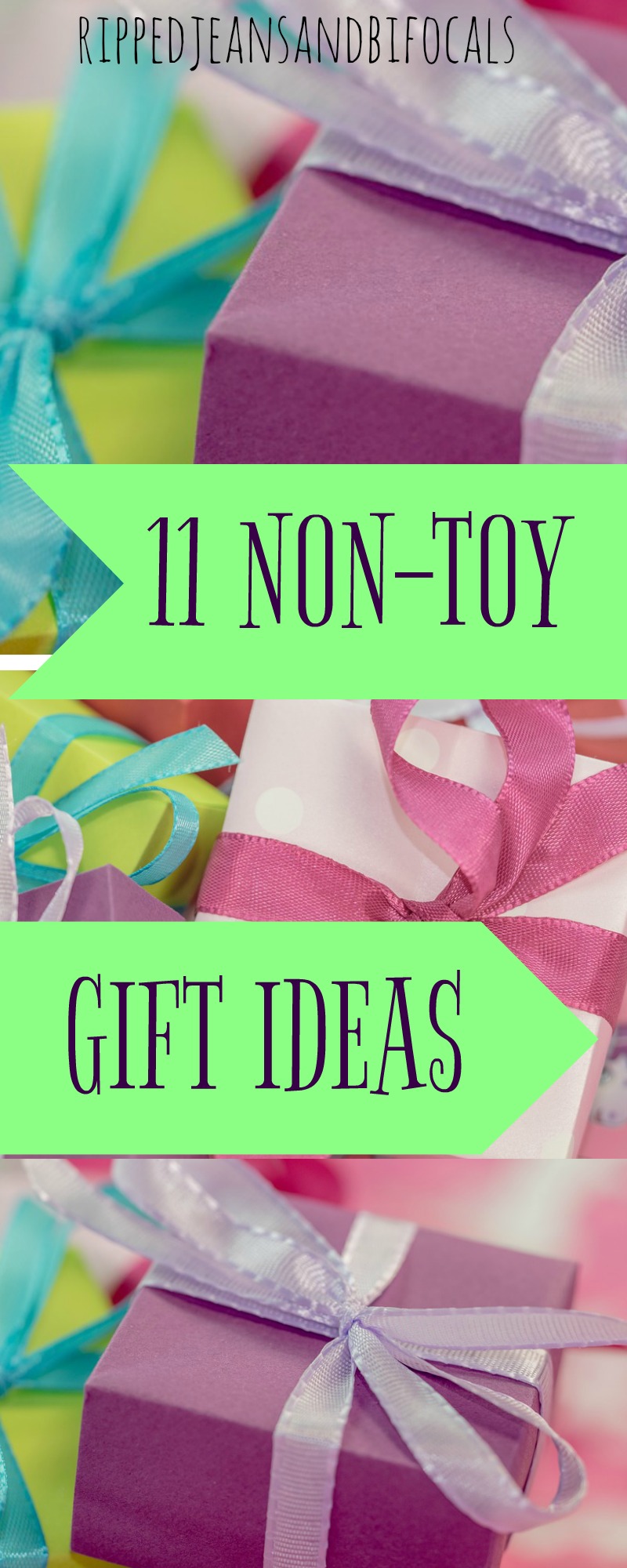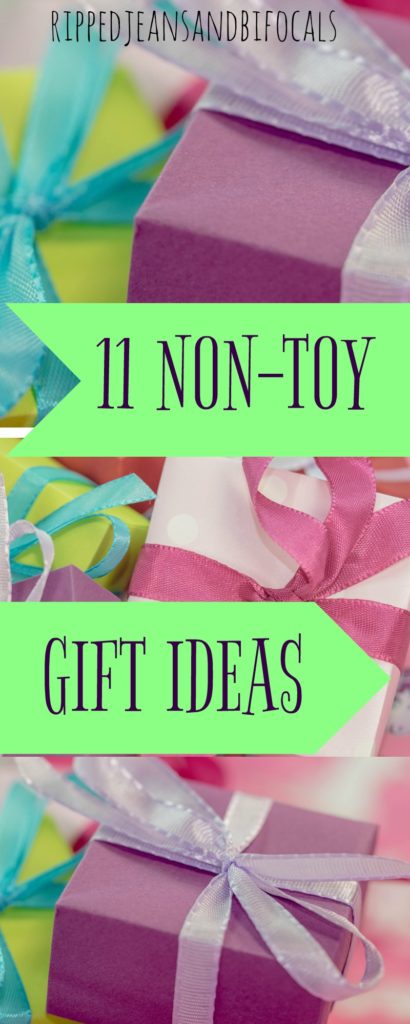 Thank you for reading!
You might also like:
2018 Gift guide – Non-toy, non electronic gifts for school-aged kids and yes, I promise these are still fun!