Stitch Fix Review – The one where Camila came back
(This post may contain affiliate links. Read my full disclosure.)
I haven't done a Stitch Fix review in a while. I've been getting regular Stitch Fix boxes but I've been so absolutely unhappy with them that I haven't even wanted to pose for pictures in the clothes…yes, they've been that bad. But before you click exit because you think you're going to read a rant, this story has a happy ending. Or, maybe you like ranty posts. Sorry…this isn't one. This is the Stitch Fix review of the box my new/old stylist, Camila styled for me and I am HAPPY with her summer style picks and can't wait to share with you!
I purchased the Stitch Fix Style Pass recently. This allowed me to pay a flat fee for a year of styling, versus the $20 per fix fee. The flat fee was designed to make you "be OK" with sending everything in a fix back. The Stitch Fix Style Pass is currently not mentioned on the Stitch Fix website, so I believe they must have discontinued it. If you use Stitch Fix and like it – even just a little – I think the Style Pass is a good investment.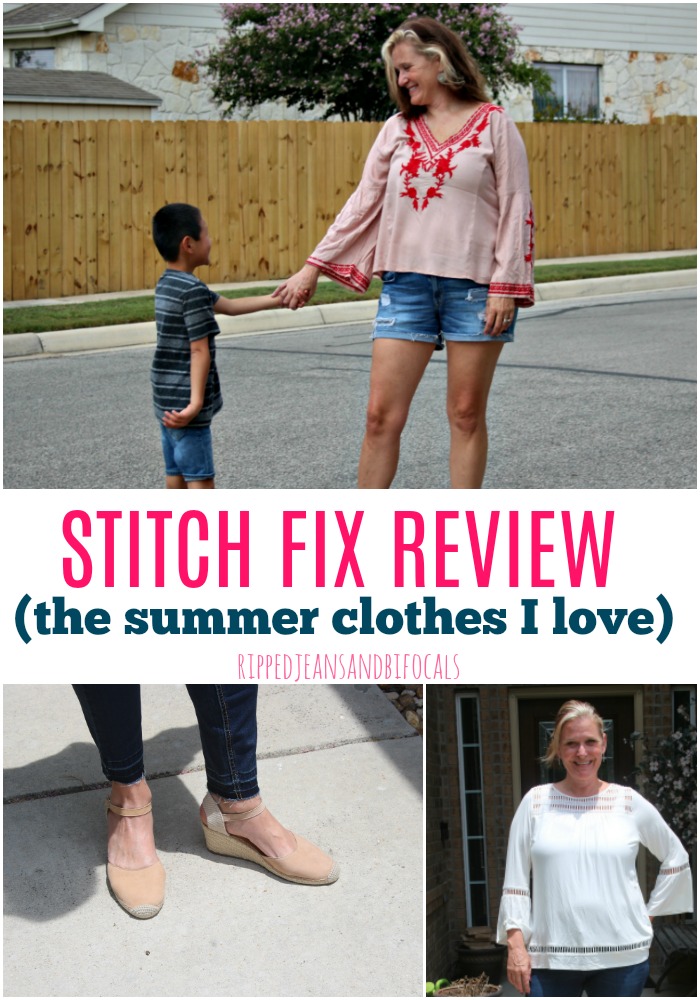 Stitch Fix Review – The one where Camila came back
[Tweet "Stitch Fix Review – The One Where Camila Came Back @StitchFix"]
You get five items in a Stitch Fix box and  your card is charged a $20 styling fee when your box ships. The $20 is deducted from whatever you purchase but if you get a box of "meh" you might feel obligated to purchase something you're not really into to avoid paying $20 to not purchase something you don't really want. This is currently the only option to pay on the Stitch Fix website  so I'm not sure if the Style Pass is something that's not offered right now or whether or not it's an invitation only opportunity. Anyone know?
I was happy to see Stitch Fix introduce the yearly flat fee but that's kind of when things went downhill. Womp womp womp.
I'd get a box I hated. I'd give feedback. Stitch Fix promised to do better. I'd get a box I hated. Rinse and repeat. I think my last email to them went something like "You're like a toxic boyfriend who never changes. This is IT because you will never change." Maybe something slightly less dramatic. Slightly.
Then, they promised Camila could style me again. I got my first Camila box about a year ago when I complained about getting "cozy fall sweaters" in my September box. There is no wearing a cozy sweater in San Antonio in September unless we're having freak weather or you really just like sweating a lot. Camila understood and picked me pieces that had lovely fall colors and textures without being too heavy and sweaty.
My last Camilla box was in January in preparation for my Disney cruise. I adored all of the pieces in this box but I didn't do a blog post on the box because I was too rushed. Pre-vacation cray is a real thing, people.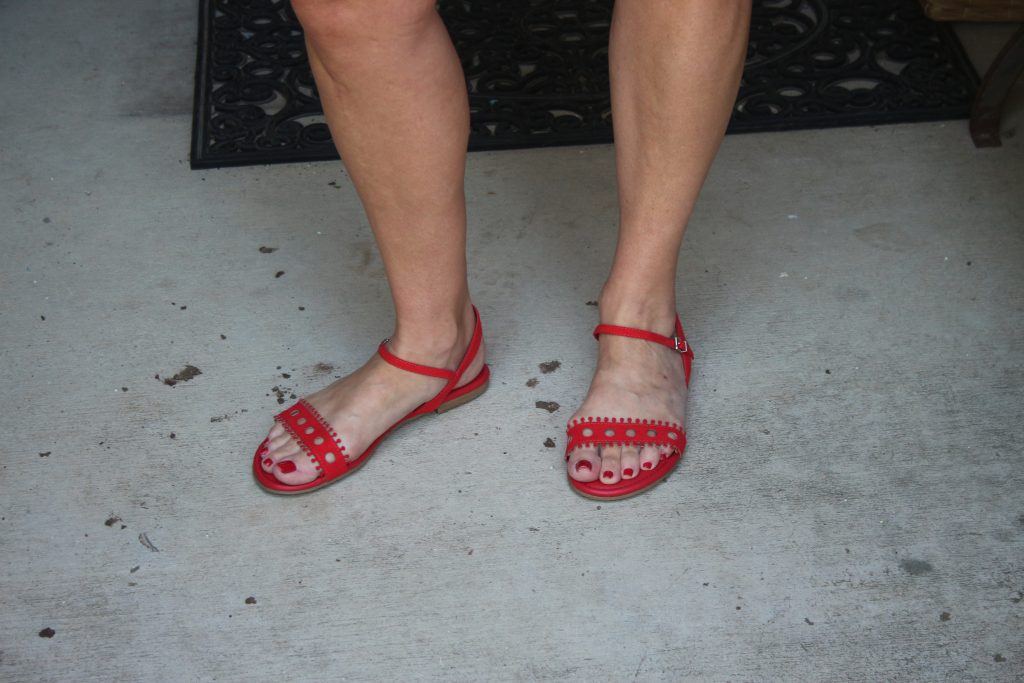 And then she went away and was replaced by a series of stylists who sent me mom jeans and things with grommets and other ugly stuff, despite the fact that I was very clear about not wanting to wear mom jeans and things with grommets and other ugly stuff.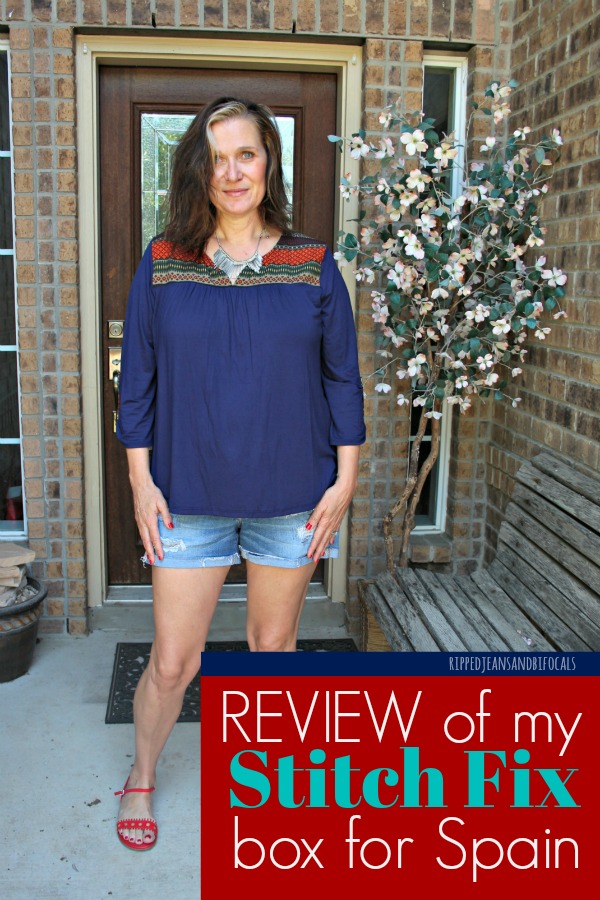 Now she is back. Yes, I'm mildly curious about where Camila has been. Maternity leave? Peace Corps? Took a sabbatical to write a funny, based on real events memoir about what it's like to pick out clothes for total strangers? I don't know…but she's is back for now and I'm thankful because she sent me a perfectly amazing box of clothes and I'm excited to share them with you.
They say key to a successful fix is leaving detailed notes for your stylist on what you're looking for, being honest about your sizes and giving feedback on what you did (or did not like) about past fixes. Case in point: "Never give me clothes with grommets ever again" should not result in clothes with grommets in your next fix. I have no idea why I find grommets so distasteful but apparently, my loathe is real. The detailed feedback has not seemed to work with my last few boxes and it's pretty clear that the stylists weren't reading the notes I left.
Anyhoo…on to this month's box.
Botkier – Elia Suede Espadrille Wedge
I have always loved the shoes I've gotten in my Stitch Fix boxes. They have great, stylish shoes that are comfortable. Unfortunately, they're usually on the higher end of the price spectrum but good shoes are worth it.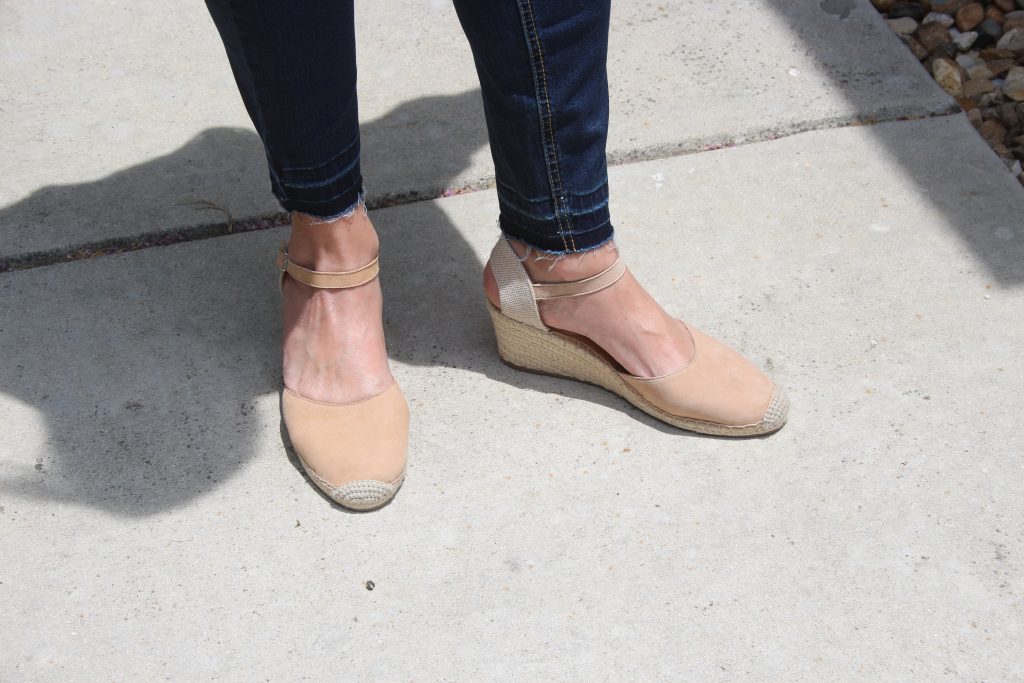 I adore these espadrilles. They are closed toed so I'll be able to wear them into fall and although they are a summery color, they're a lovely, buttery suede, so these will definitely transition.
They have a higher heel than I'd expect in an espadrille but they are very comfy. The color is listed as "tan" but there's a definite pinky color to these gems. I'd call them "blush."
Prosperity – Lena Released Hem Super Skinny Jean
I had asked Stitch Fix not to send me anymore jeans…actually I think I might have told them they weren't allowed to send me anymore jeans since the last couple of pairs they sent me were atrocious.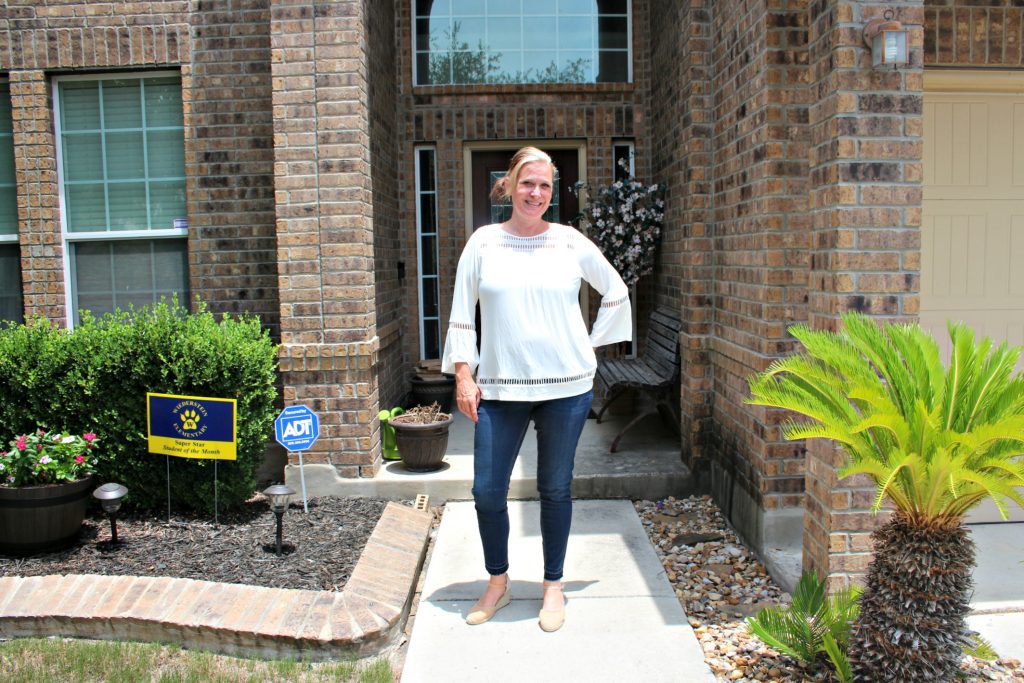 As much as I love these jeans, I wasn't planning to keep them because I don't need another pair of dark skinnies.
However. These are super comfortable. Like sweatpants comfortable. They have a lot of stretch and give in them but they don't bag as you wear them…so I decided to keep them.
The frayed hem makes them look a little bit casual but the fact that they're dark washed and not distressed makes them look a little bit not casual.
With the jeans, I'm wearing the Evolution by Cyrus – Carmelina Crochet Detail Knit Top.
This is flowy but not baggy and the length is right. This is a good transition piece that will transcend the seasons (look at me sounding all fashion forward and stuff.)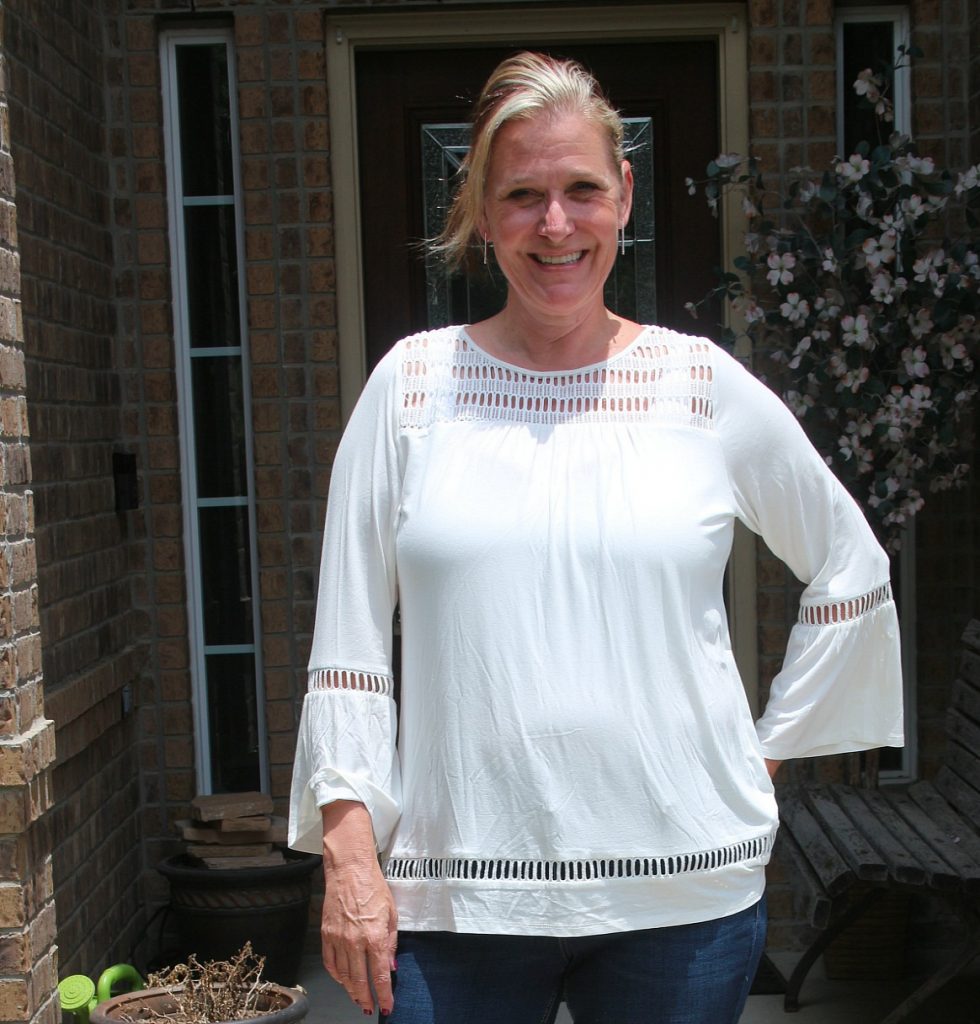 This shirt is listed as "off white" but I don't think it is off white at all…it's a pretty true white for me. I can pair this with shorts, jeans or a casual shirt and it's thin enough to where I can layer a jacket or sweater over it, although the full sleeves would make some outer garments a little bulky.
Skies are Blue – Haven Embroidered Dress
I love this dress. I put it on and I want to go to Santorini.
I was a little skeptical about this dress…I love the light and gauzy look of this but I was afraid it would be too sheer.
Not to worry…it was appropriately lined and my underduds didn't show through. The only complaint I had about this dress (although I still kept it) was that it is a little too short. As of publication date, I haven't washed it, so hopefully it holds up okay in the wash.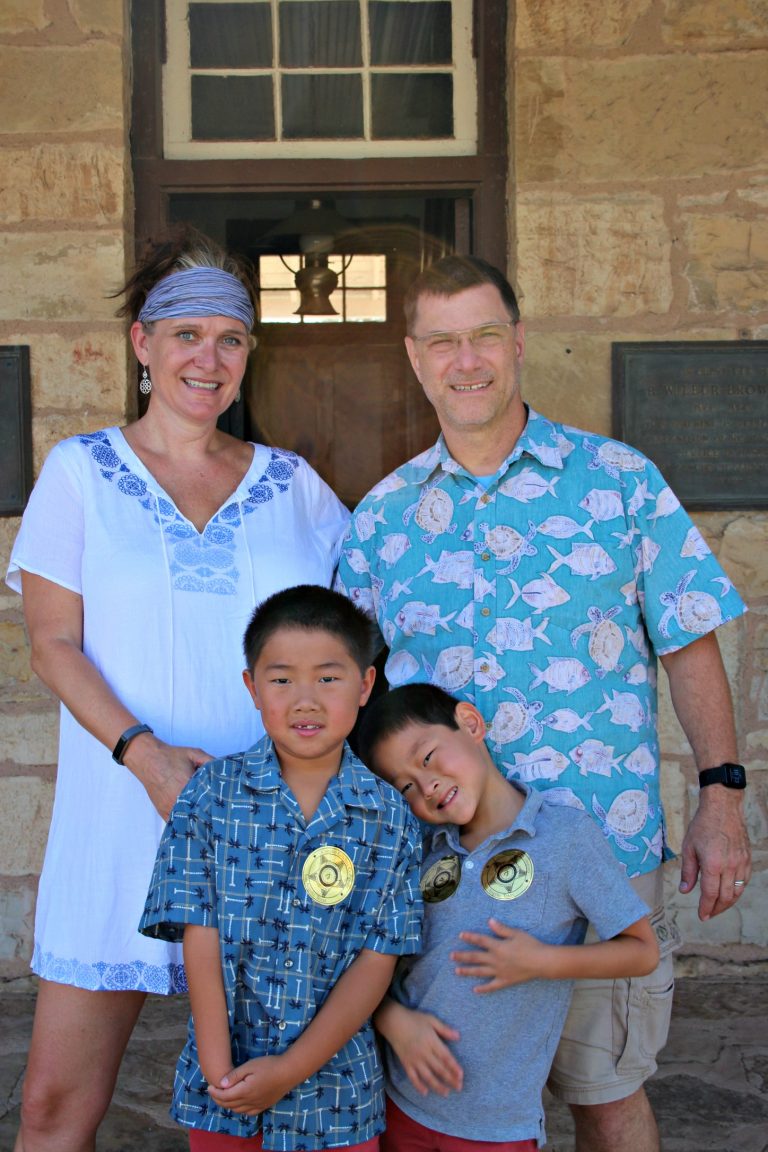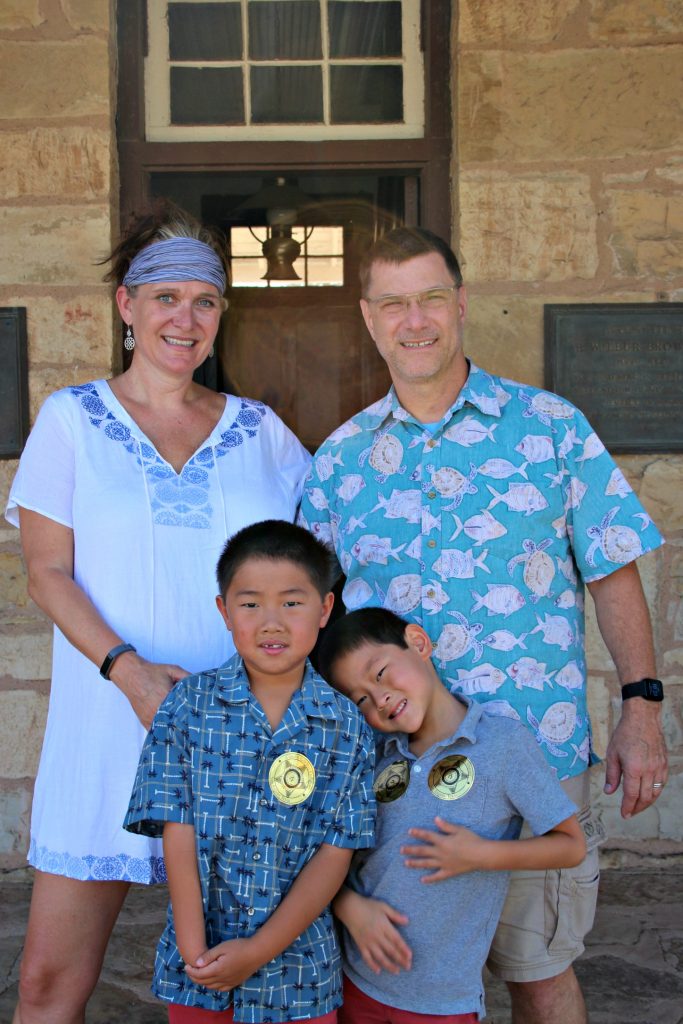 I can wear skimmies underneath so I don't make people uncomfortable when I bend over to pick up something my kids dropped but this one is almost cover up length. I've got the legs for it and the bodice of the dress is nice and modest, so if this beauty holds up in the wash, I think I have a new love. The only thing that would make it more perfect? Pockets. I kept reaching for the pockets when I wore this dress.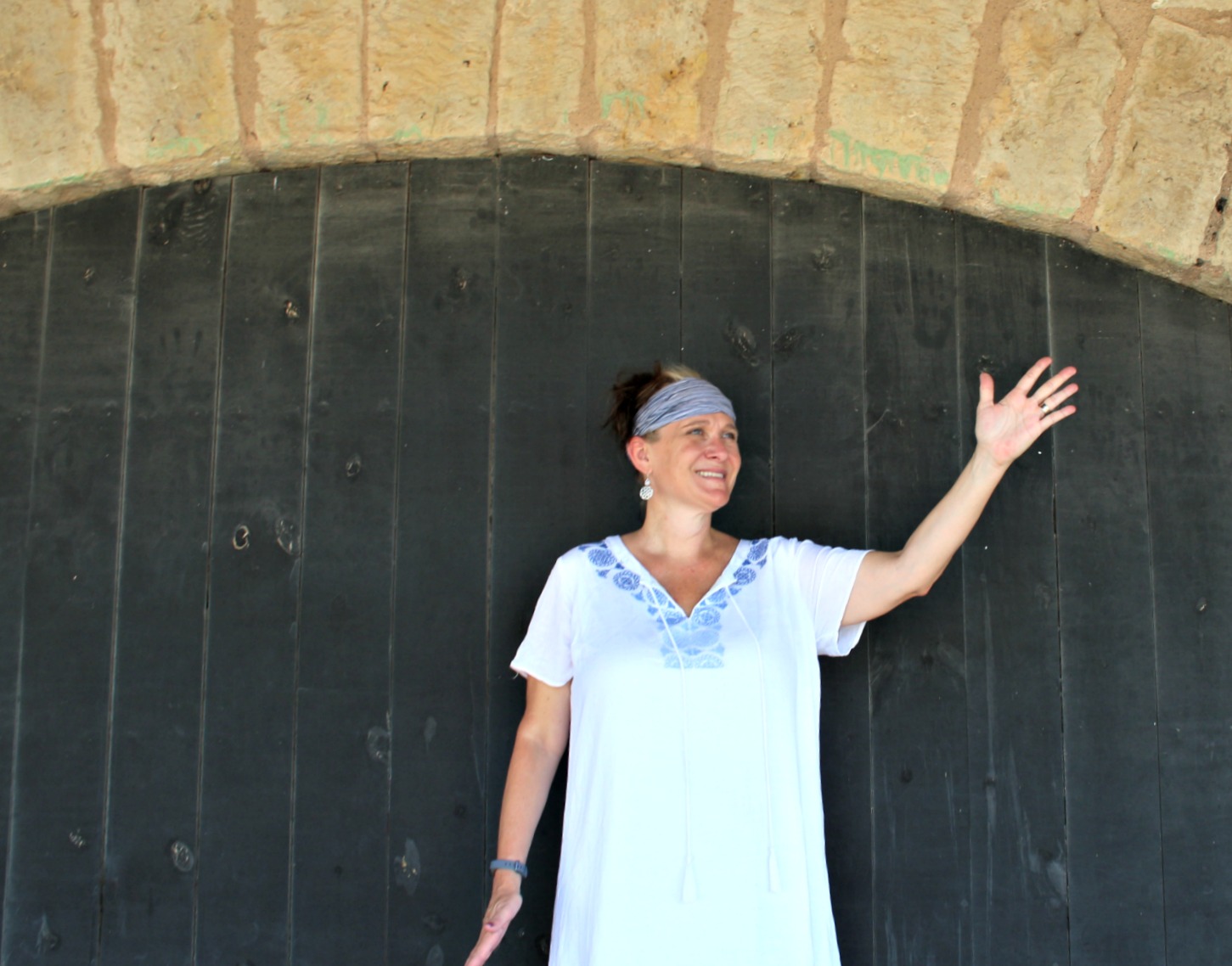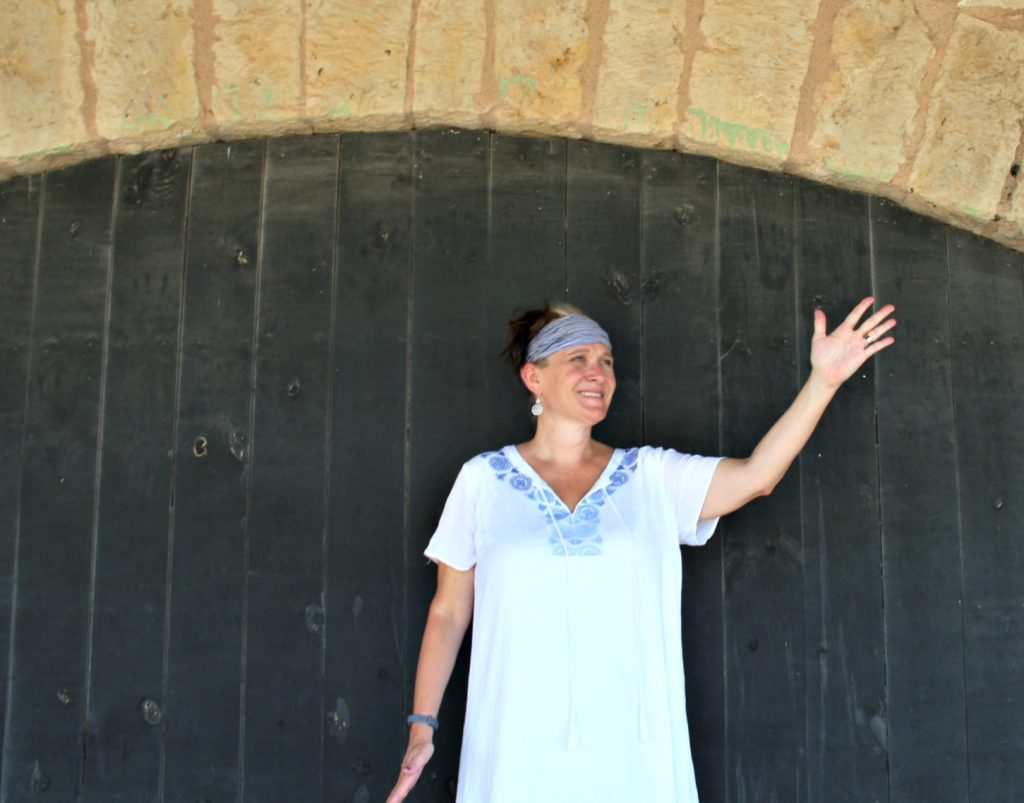 There is an underlayer – like a slip – to this dress that keeps it from being too sheer. It also helps absorb the sweat on hot days…I know that sounds icky but if you live in perpetual humidity, you'll understand why this is good.
The shirt I didn't keep
I loved the look of this shirt and I was so sad that I didn't love the fit. It was a little bit too short and the sleeves were a little bit too flouncy. See also I could totally see dipping them in ketchup by accident.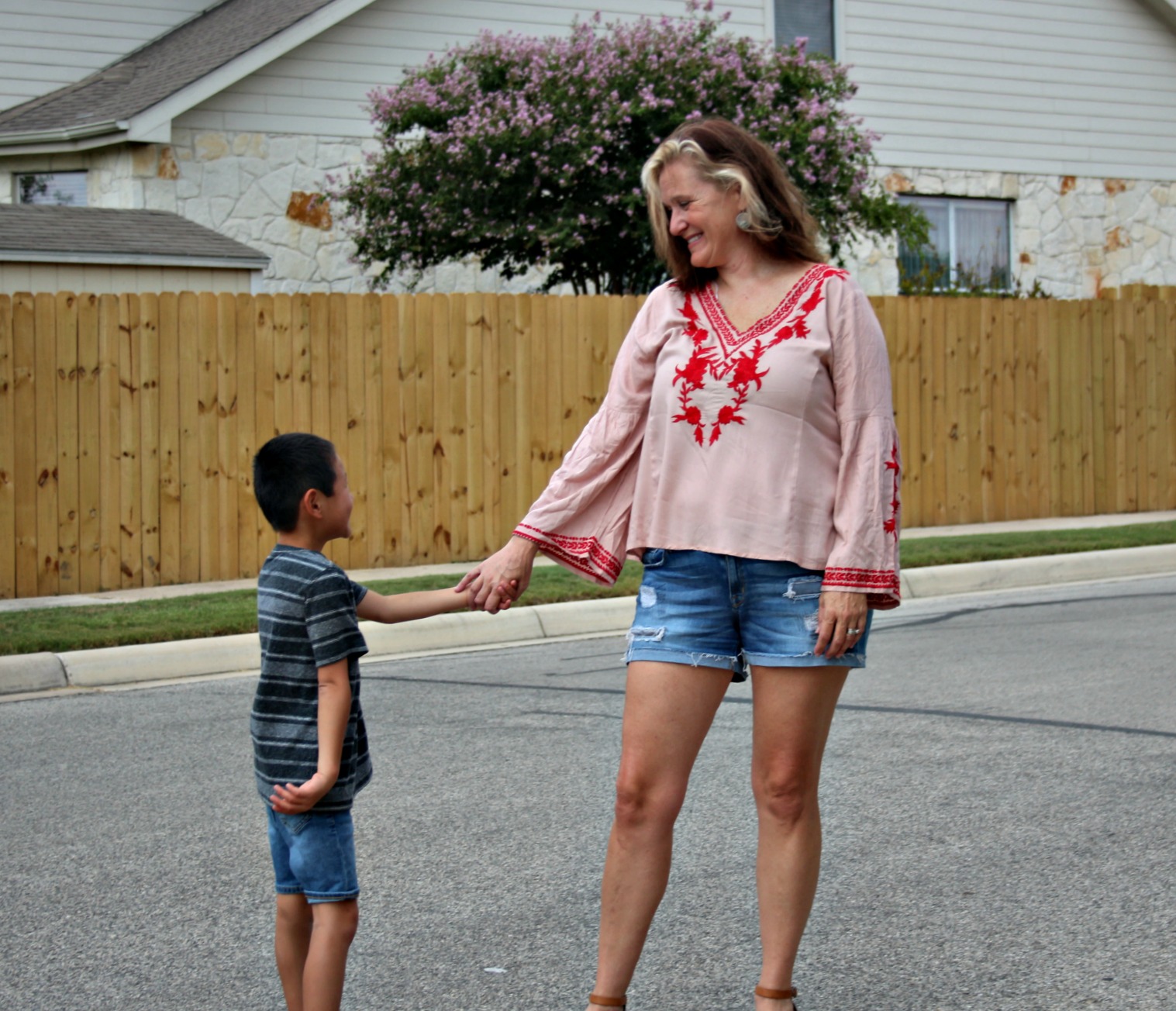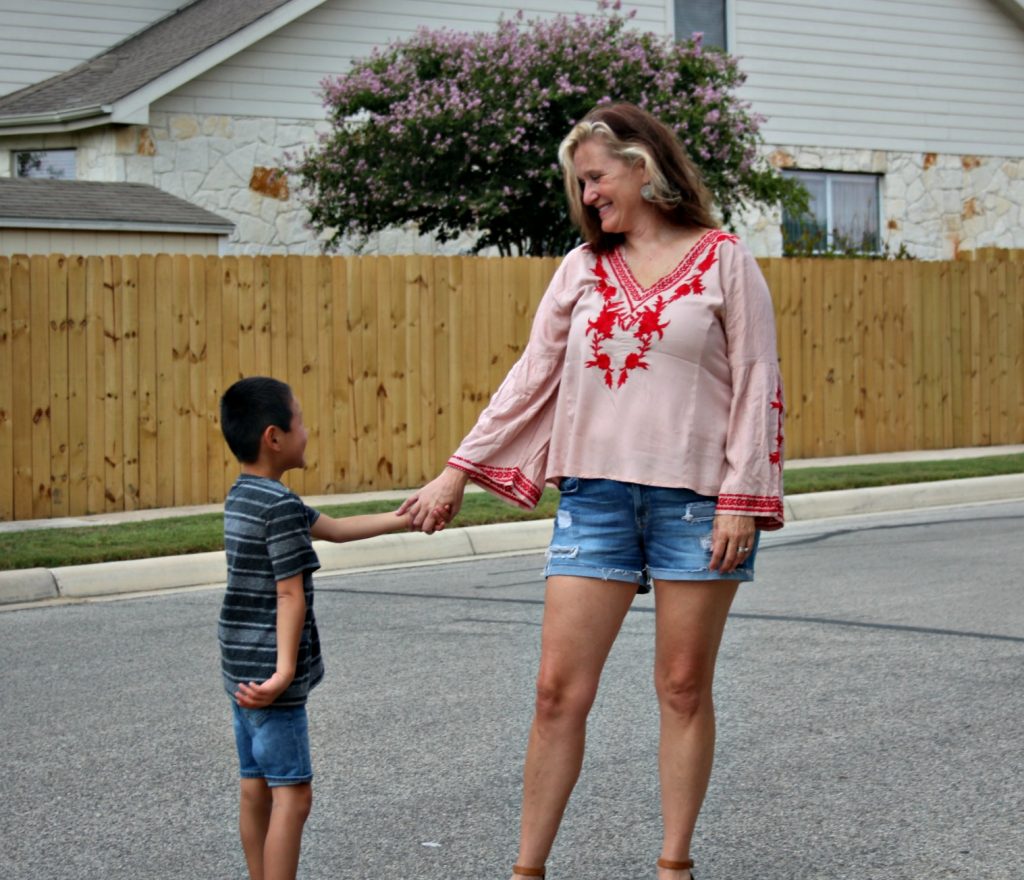 It looks great here but when I moved around, the "too short" factor is unfortunately too evident.
Still, I felt like Camila picked up on my style vibe and picked things I wouldn't hate. I didn't cringe when I saw my Stitch Fix Preview via the iPhone app, so that's a win.
I kept four out of five items and I really didn't plan to keep the jeans but I did. They are soooo comfy.
Let's all give Camila a slow clap, m'kay? Her summer style picks were ON POINT.
If you'd like to try Stitch Fix for yourself, you can sign up via MY LINK. I'll get some credit if you make purchases.