(This post may contain affiliate links. Read my full disclosure.)
Happy New Year, friends! I've written a post about my 2018 blogging goals, mostly for the sake of accountability and organization. I don't blog very much about blogging so if this is about as interesting to you as watching paint dry, I'll direct you to my latest foodie post, or my adoption archives and hopefully, you can find something that is more your thing.
I don't really do resolutions, although I did a couple of years ago with mediocre success when I resolved to speak in kinder tones toward my husband. I know the one word thing is really popular right now versus resolutions, but this year, I couldn't really get on board with that one, either. I do, however, have some blogging goals for 2018 and I'm hoping that writing them down and sharing them will help me stick to them.
2017 was a great year for Ripped Jeans and Bifocals. I attended three blog conferences, to include the 2017 Disney Social Media Moms Celebration which is an invite-only conference hosted by Disney. I became a part of the blogging program at the San Antonio Zoo, went on my first sponsored out-of-town media trip, and joined the team of writers at Traveling Mom. I also produced and directed San Antonio's second annual Listen to Your Mother Show. Listen to Your Mother was a series of shows featuring live readings on the subject of motherhood read by their writers. It was a great storytelling initiative that brought people together and I feel lucky to have been a part of it.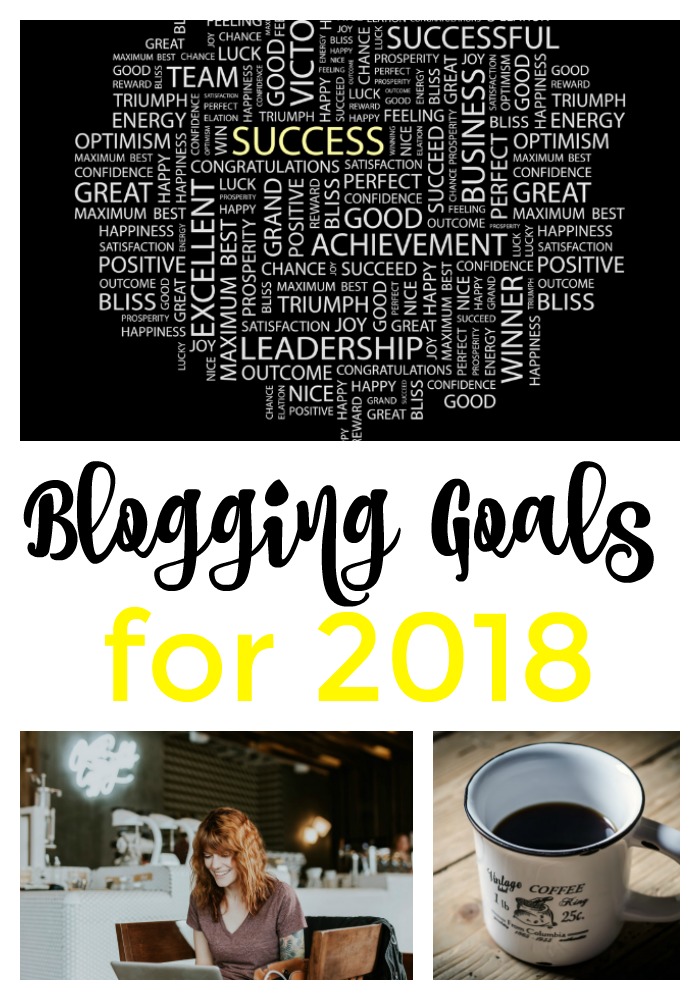 If you're a fellow blogger or small business owner, maybe you can find some inspiration in my list of what I want to work on. If you're not, maybe you'll be interested in all of the nerdy things that go on behind the scenes. Or not. I'm putting my goals out there so have some accountability and a place to come to read what I want to focus on and if it helps or inspires someone else, that's icing.
[Tweet "My 2018 Blogging Goals – Ripped Jeans and Bifocals"]
My 2018 Blogging Goals for Ripped Jeans and Bifocals
1. Travel & Media Junkets
I was invited to the Disney Social Media Moms Celebration (DSMMC) in 2017, which was a game-changer for my blog. I am excited that I was invited back for DSMMC 2018 and I'm counting the days until we leave for Orlando (50…yes, I'm really counting!)
My goal is to go on three out-of-town press trips or media junkets in 2018 by working hard, getting noticed and making connections with people who can make that happen. I have a few wish list items like Beaches Moms and some of the Disney red carpet movie premieres. It's always so exciting to see my blogger friends get these opportunities and it makes me so proud to see how bloggers and social media influencers are getting these opportunities AND being recognized for the strong advertising partners that they are.
I also hope to continue my relationship with local attractions, such as the San Antonio Zoo and SeaWorld San Antonio. I've been invited back to be a Zoo Troop Blogger for the second year in a row and I look forward to the opportunity to partner with SeaWorld more in 2018. These are awesome opportunities for my family and I enjoy telling people what's fun to do with families here in my neck of the woods
I also have a really ambitious summer trip planned with my kids…that's all I can say now. The planning process is underway and I hope to be able to do the "big reveal" about our adventure sometime in March-April…and I also hope this trip will give me the opportunity to meet some of YOU.
Many of you know that my daughter is expecting my first grandchild in April…we just found out she's having a BOY! She and her husband live in England right now although they'll be moving to Spain next month. So…in order to see my new grandson, I've got some traveling to do. I am hoping to get a little side trip in while I'm on that side of the planet, although I haven't planned anything yet.
2. Pay More Attention to Social Media
This sounds like a pretty odd goal for someone who is on social media all. the. time. But I want to focus more on numbers and be more mindful of my growth. Another blogger asked the question "where do your numbers compare to where they were last year?" and I honestly couldn't answer that question. I have no idea what my social media numbers were at the start of 2017. I know I grew this year but I can't really tell you much else.
I want to grow my Facebook following to 50,000 in 2018. It's at almost 26,000 right now and although I have an engaged page, I've experienced very little growth this year. It's not about vanity numbers, it's about keeping the momentum going on what has become a really fun little online community.
I want to grown my Instagram following to 5,000 this year. It's currently sitting at just under 3,000 so getting it up to the 5K mark shouldn't be too terribly difficult, but Instagram is my slowest growing social channel. I've been somewhat challenged by using pictures to tell a story versus using words to tell a story but I've gained a some momentum during the fourth quarter 2017…finally.
2017 brought us Instagram stories and although I couldn't (or wouldn't) get on board with Snapchat, I am loving using the stories as another way to connect. If you're using Instagram to promote your blog or business, Instagram favors accounts who are using stories, so if you're not using them, take the plunge. I was very hesitant at first but I am having fun with them now.
If you're not familiar with Instagram Stories, they're little snippets of video and photos that only stay on my profile for 24 hours. You can click my profile image on Instagram (only on mobile) and see any current stories that I've got up.
I want to keep my Pinterest game strong since it is the top referrer of traffic to my blog. Pinterest has been something that I've outsourced for the past two years so doing it for myself has required me to put on my nerdy, analytic hat, which isn't a natural fit for me. I want to work on making different images to go with my blog posts, which is a tactic that many bloggers who are successful on Pinterest use. Pinterest is not much of a social media network but it is a pretty powerful visual search engine and different kinds of images appeal to different people.
Keeping my Pinterest game strong also means upping my graphic design game. I've made a lot of headway in 2017 (translation: I cringe when I see some of my graphics from early 2017 and before) and I want to keep on improving.
I did jump from 5,000 followers on Twitter to over 10,000 in 2017 and I'd like to get to 20,000 by the end of the year. Although I don't reach "my people" (AKA my average reader who I keep in my mind when I'm writing or creating content) on Twitter, it is a super-valuable networking tool. The jump from 140 character tweets to 280 character tweets has been a pretty big deal – thanks Twitter! Twitter is still not the place for wordy people to get their message out but thanks to the bump in the number of allowable characters, I can get a coherent sentence out without resorting to ur for your and gr8 for great. Having to abbreviate that much to get my message under 140 characters was sometimes pretty challenging.
I'm closing out my section on social media by vowing to do better with my YouTube channel. I have a small handful of videos and a whopping seven subscribers. I'm not sure what my goals are for YouTube yet but I'd like to do more with that space, especially considering that I have a pretty robust travel schedule in 2018 and I'd like to do more video of our trips. As an internet user, I search YouTube when I'm looking for travel-related info, so I feel like I'm missing the chance to grow my blog by not putting my info out there.
3. Page Views
My page views are holding steady and I'm happy with where I'm at. More page views mean more income so more is always good but I don't have a goal or a number in mind. In 2017, I did reach the level of page views I needed to qualify for MediaVine, which is my ad network. I know…no one loves ads on blogs and websites but they are a fact of life in this modern age where we consume most of our info online. MediaVine has a great payout and they're awesome to work with and I'm very happy with my decision to work with them.
If you feel my ads are inappropriate or too intrusive, you're welcome to tell me. I want reading my posts to be a good experience for you…I can't take the ads away because they pay to keep me up and running on the internet but if they're getting in the way of you reading my content, I want to know.
4. Courses
The technical side of blogging does not come easy for me. I have three courses I bought in 2017 and I haven't done a single one of them from start to finish. They're all about SEO (Search Engine Optimization) and related topics so not very exciting stuff, which is why I do a couple of lessons and quit. Finishing these courses is a goal for 2018.
5. Conferences
I've typically attended two to three conference per year since I've started blogging. I think 2018 is the year that I will focus on applying what I've learned versus making conference attendance a priority. That said, I am looking at Blog Life University and TBEX North America. The details on Blog Life U haven't been released yet and TBEX – which stands for Travel Bloggers Exchange – might present a scheduling problem but I'd like to check out a conference that is exclusively geared toward travel bloggers.
6. Organization
Organization is not my strong suit and I know I make extra work for myself by not being organized. I know that's not exclusive to blogging and if I'm being honest with myself, organization is an area I've struggled with all my life, in all areas of my life.
I feel like I'll jinx myself if I say "this year will be different" but I did buy (and write in!) my 2018 planner before 2017 was over, which is some kind of record. I've also created two Google sheets to organize my blog and business AND hired a bookkeeper/tax service. So, there is hope for me.
I use an Erin Condren Life Planner – this is my second year using one. I've got a planner I'm actually using which is a pretty big deal. If you want to check out Erin Condren, you can use my referral link. That means I will get some money to spend on my next planner if you order some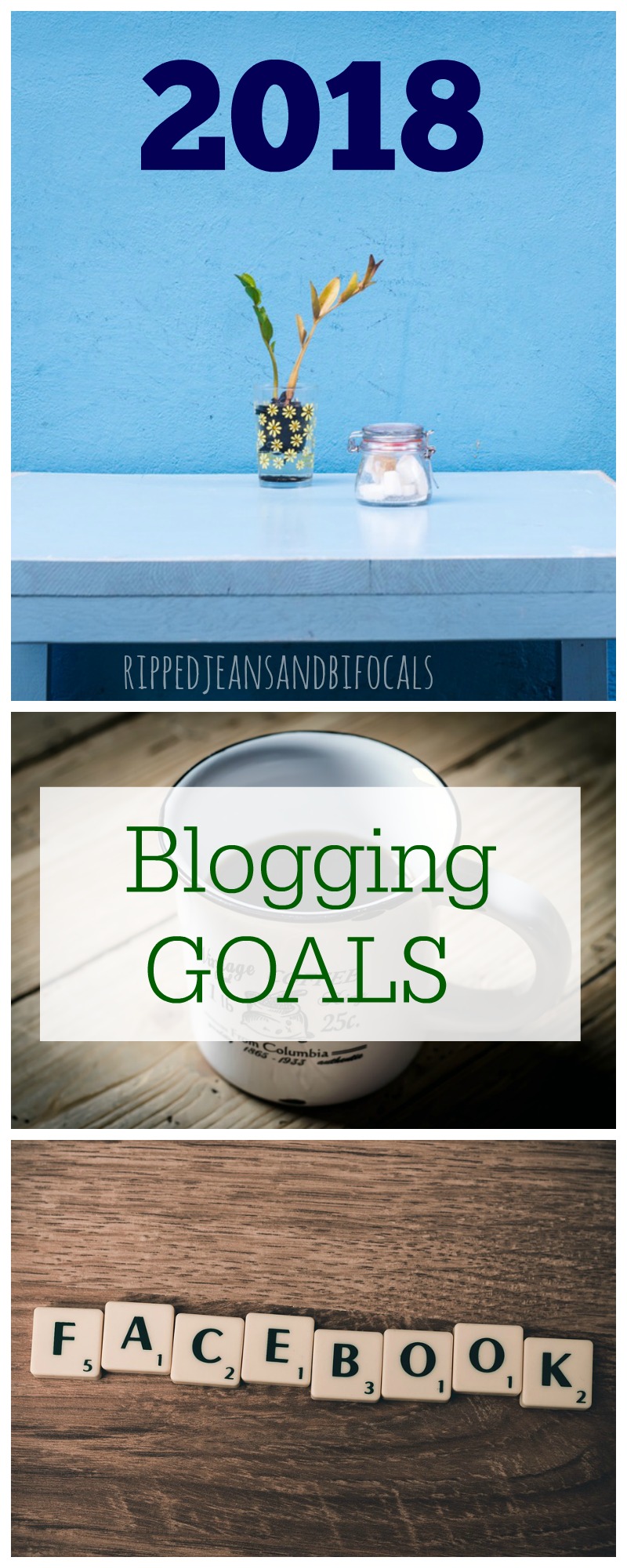 thing.
After a lot of trial and error, I think I've found the sweet spot for what I do myself and what I outsource. The content you see on my blog and social channels is 100 percent me or curated by me but there are certain behind-the-scenes things that suck the joy out of blogging for me. I'm in a good position to outsource and barter a few things, so I've kept the things that I'm good at and that give me joy on my plate and made other arrangements for the rest.
7. Regular days off
Except when I'm traveling, it's rare for me to take an entire day off from my blog. I try to minimize work time in the evenings or on the weekends and I just haven't gotten into the groove that I'm happy with. I don't typically work between 3 p.m. and 8 p.m. because I'm taking care of my kids. This means a compressed day for me and I often find myself tying up loose ends when I'm supposed to be going to bed.
My 2018 blogging goals are all about focus and the practical stuff that isn't as much fun for me. The creative side usually comes easily so I think my challenge will be to find balance.
If you're a blogger or small business owner, what are your goals for 2018?