How to survive a road trip with kids
(This post may contain affiliate links. Read my full disclosure.)
If you're looking for some useful information on how to survive a road trip with kids, you've come to the right place. Here we go:
Stay home (just kidding)
Duct tape and Benadryl (still just kidding…what kind of mom do you think I am?) Maybe don't answer that.
Okay, let's start over. I promise I really do have useful information. I am the proud survivor of a recent family road trip and as I write this, we're less than two weeks away from a second summer road trip. So clearly, I'm some sort of expert. Or maybe just a lunatic.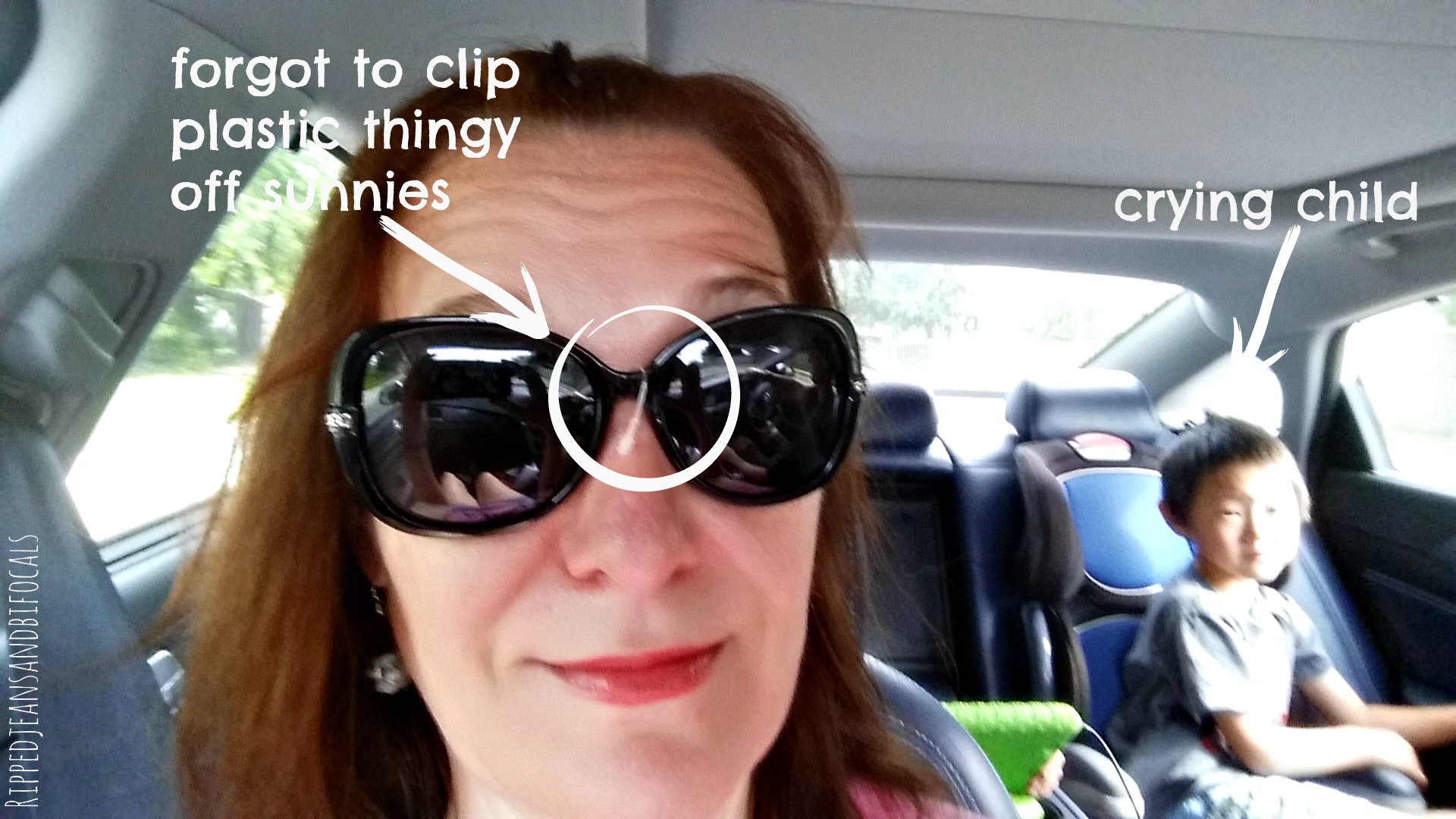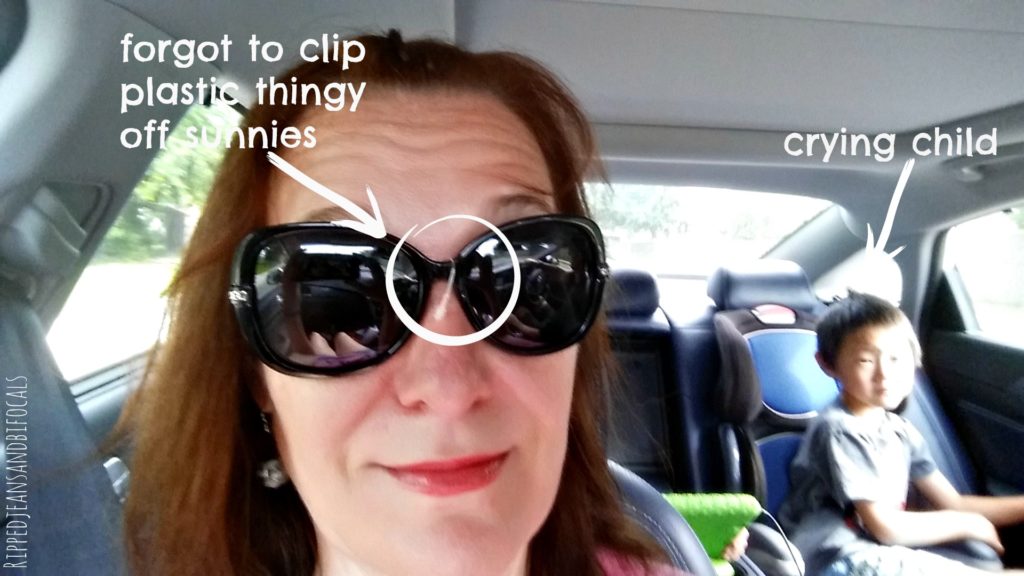 Expert or lunatic, here are my best trips for surviving a road trip with kids.
Relax Your Rules
If you're a stickler about screen time, regular baths and the frequency of between meal snacks, you might want to rethink things for the duration of your road trip. Everyone is off their routine and you might have a better time if you go a little loosey goosey with the regular house rules.
I'll be honest: we don't regulate screen time that much. We have a few rules about when and where the kids can and can't use their devices but we're pretty liberal with electronic entertainment. It works for us.
Regardless of what your normal rules are, a road trip where you're trapped in the car might not be the best time to stick to your guns. A child who is engrossed in a game or movie is less likely to ask the dreaded "are we there yet" 500 bazillion times. Maybe 25 bazillion times, though. Nothing's perfect, right?
In a nutshell, we allow pretty much unlimited snacking and screen time when we're traveling. And the pool counts as a bath, right? In all seriousness, we have more fun if we ease up a little. Vacations are supposed to be fun.
Manage Expectations
Be up front with your partner on who's doing the driving, how much ground you'll cover on a given day and how often (and where) you'll stop. This is especially important if your crew hasn't taken many car trips together. If one of you wants to push through and just get there and one of you wants to stop and check out points of interest along the way, you'll want to come to some sort of understanding before you start out.
[Tweet "Family trip survival tips @orangeleaf #beyou"]
We also hash out whether we're going to "go with the flow" or adhere to some sort of schedule. Our family's vacation style is best described as "loosely planned." It helps our kids to have a little bit of structure. They're great travelers but when they're off their routine it helps them to have simple expectations of the day, even if it's just "we're going to the science museum and then we'll swim in the hotel pool." And every parent knows, no matter what you're doing, it really is all about the hotel pool.
One thing that has worked really well for us is that we don't buy our kids vacation souvenirs. Really, we don't. They see all the trinkets in the gift shops and at amusement park kiosks, and yes, they ask us to buy them stuff but we rarely do. Our house is cluttered enough and coming home with something other than the occasional tee shirt is pretty rare for us.
We do, however, let them have all the treats they want while on vacation – within reason. Desert every night? Why not? Doughnuts for breakfast? Bring it. Frozen treats just because it's hot outside? For sure!
We are huge fans of Orange Leaf Frozen Yogurt. It's one of our favorite "at home" treats and my kids recognize the Orange Leaf sign when we're on the road and ask to stop. I try to say yes because I'm the "fun mom." At least on vacation.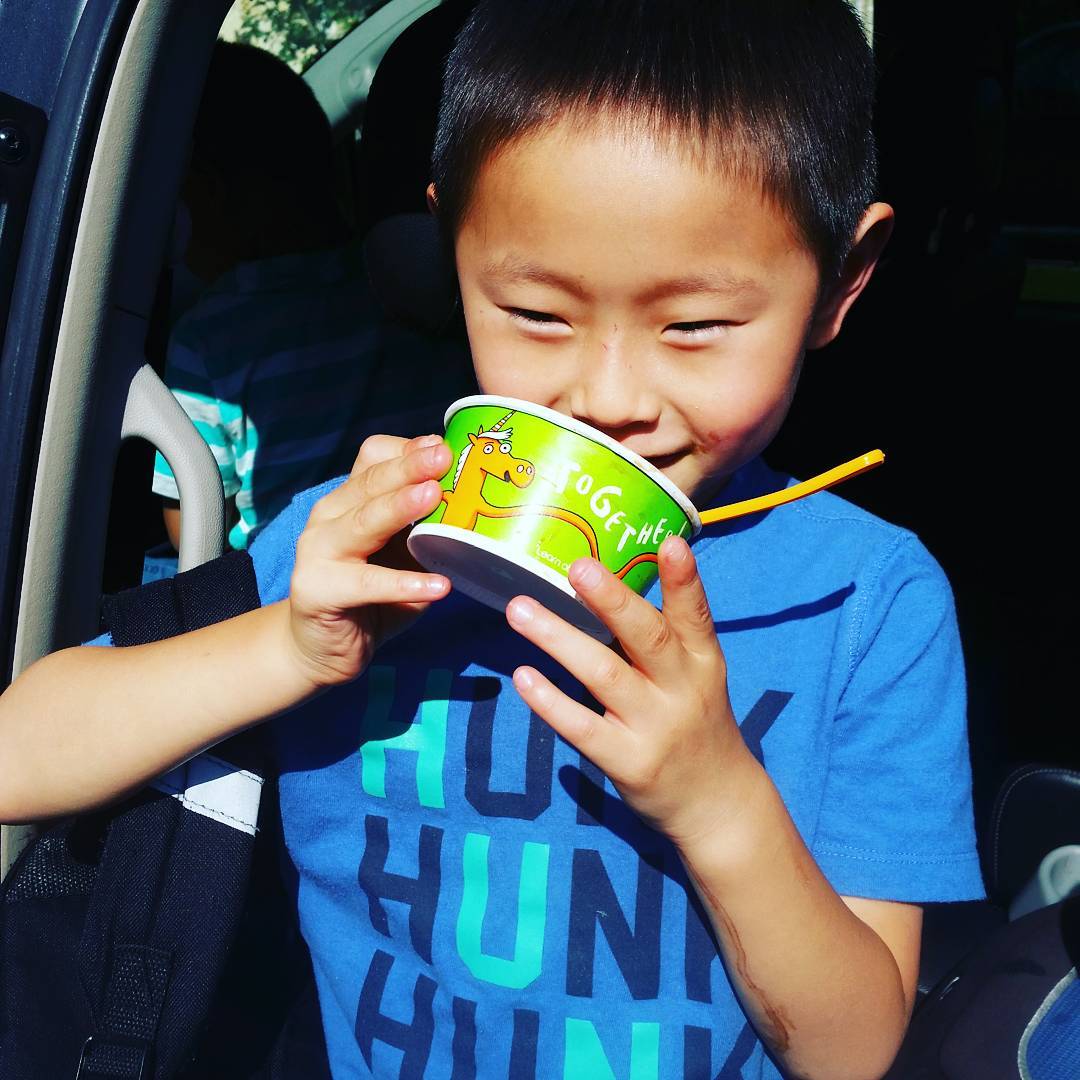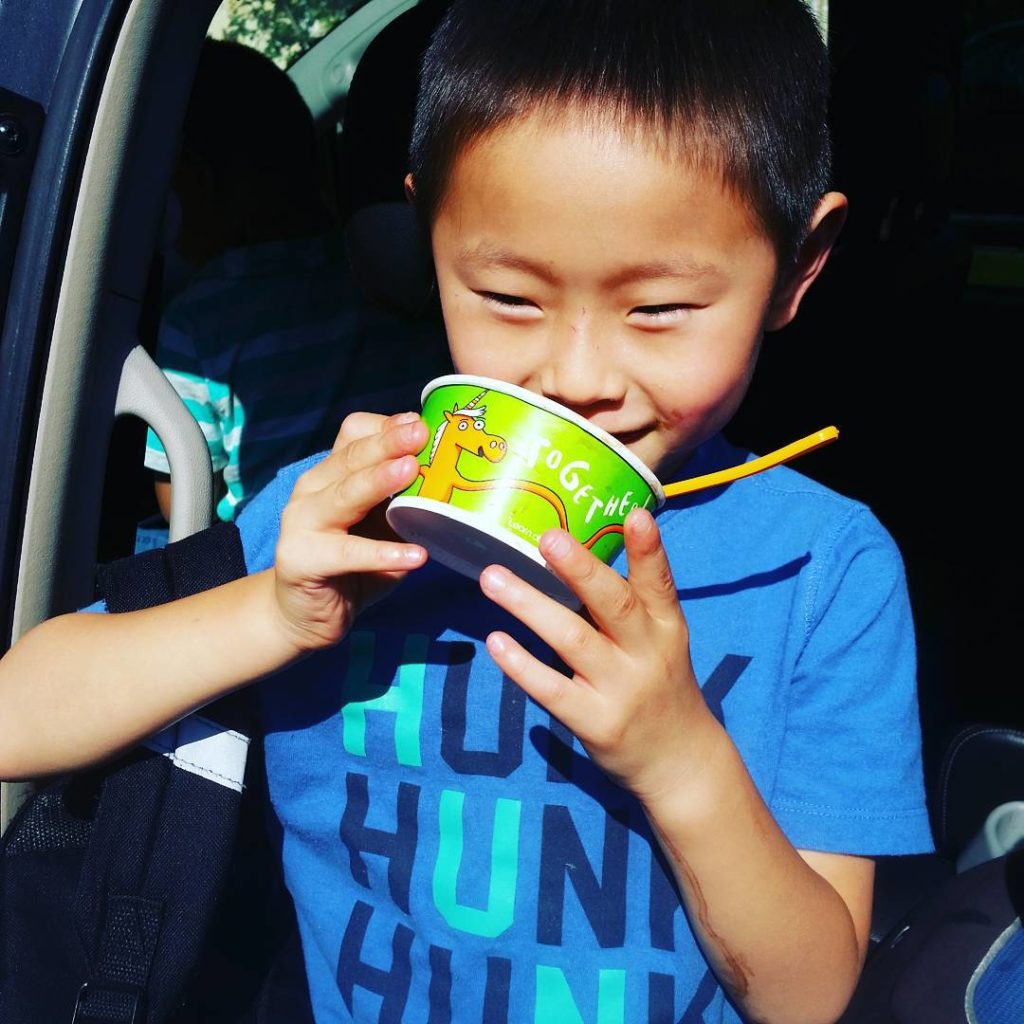 Orange Leaf is self-serve and has some really yummy flavors. My favorite is coconut but it's fun to mix it up a little bit. If you're a topping person, Orange Leaf has you covered. Whatever you can imagine on top of frozen yogurt, they have it. Fruit, candies, nuts, marshmallows and my kids' all-time favorite – sprinkles. They are all about the sprinkles. And truth be told, so am I. Sprinkles are FUN.
Plan for Downtime
Our kids don't do well when we're go-go-going at a frantic pace all day long. We try to build some downtime into our days as much as possible, even if it's just some unstructured time at the hotel pool. And I don't care what your pool situation is at home, your kids are always going to go nuts over the hotel pool.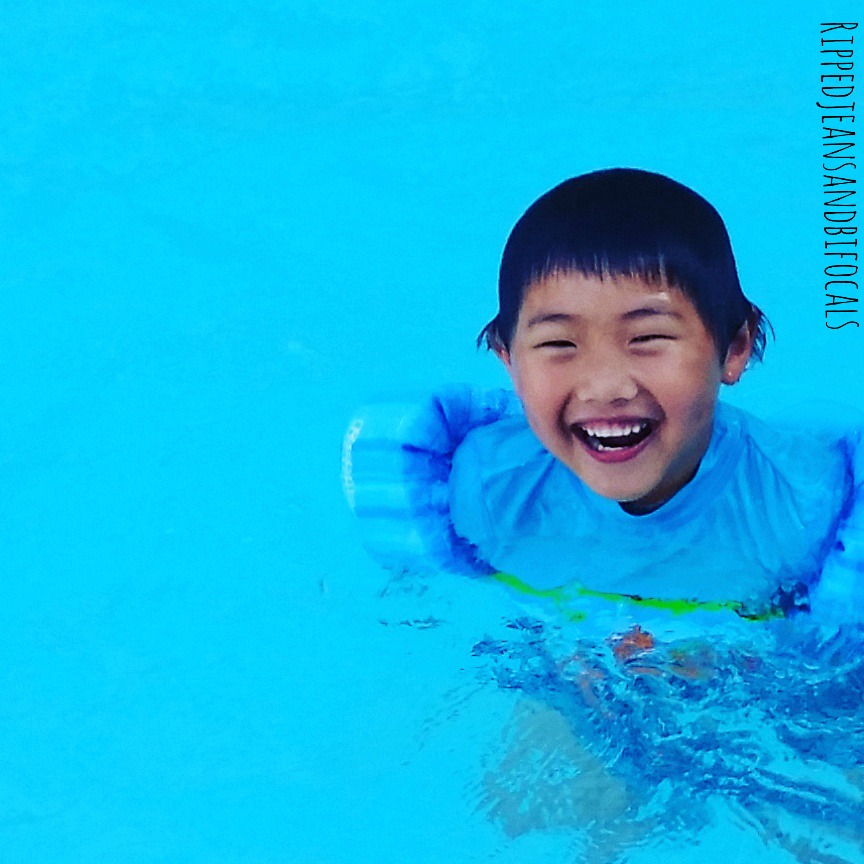 When my husband and I traveled as a twosome before the kids came along, we used to go cheap on our hotel because we just saw it as a place to crash, but since our kids have come along, we pay more careful attention when selecting a place to stay. We're in the room more, so we look for a place with more amenities and some room to spread out. We try to take some quiet activities for our kids. Card games are easy to pack as are coloring sheets. There are so many cool printables out there on the internet, it's easy to grab something new and fun that goes along with whatever your kids are "into" at the moment.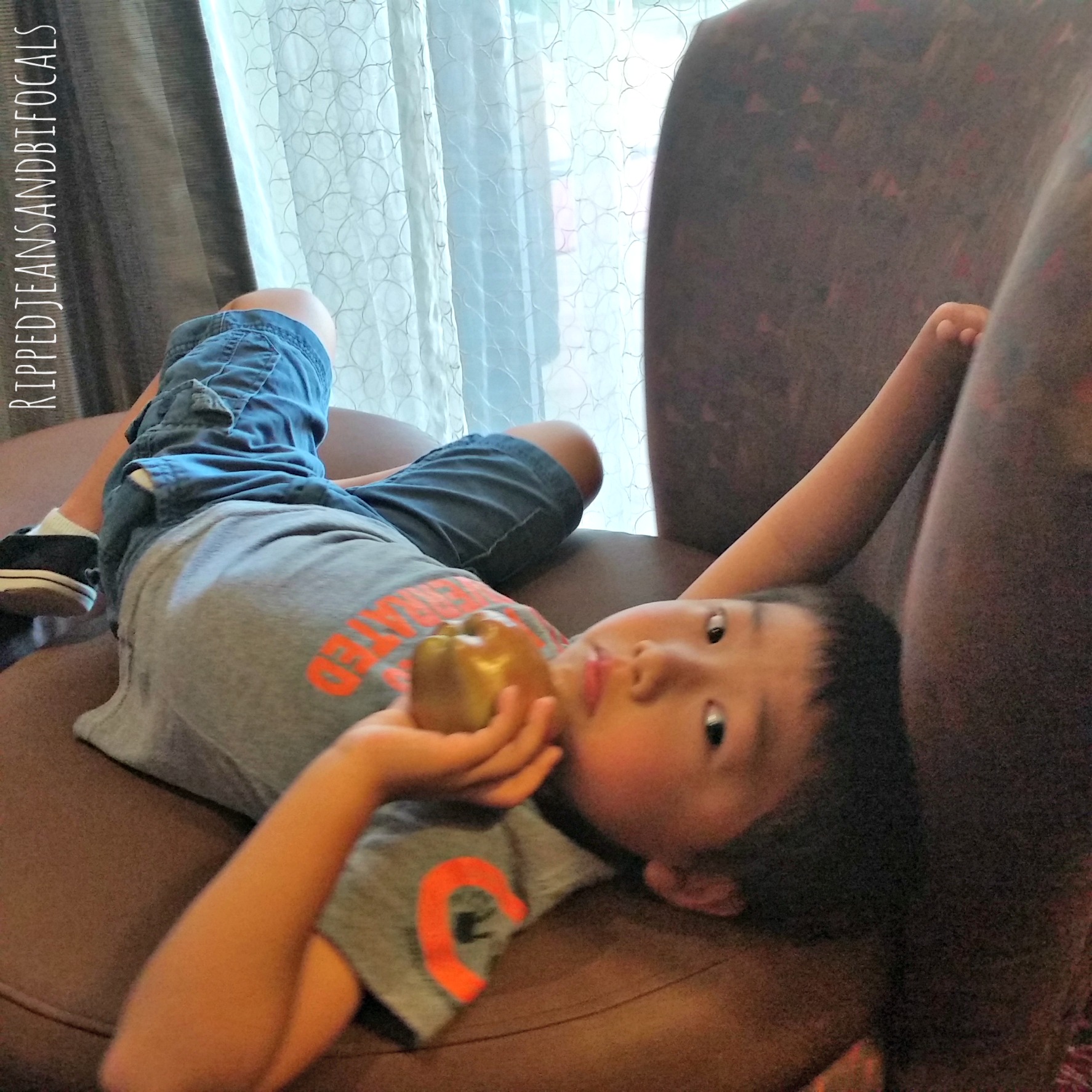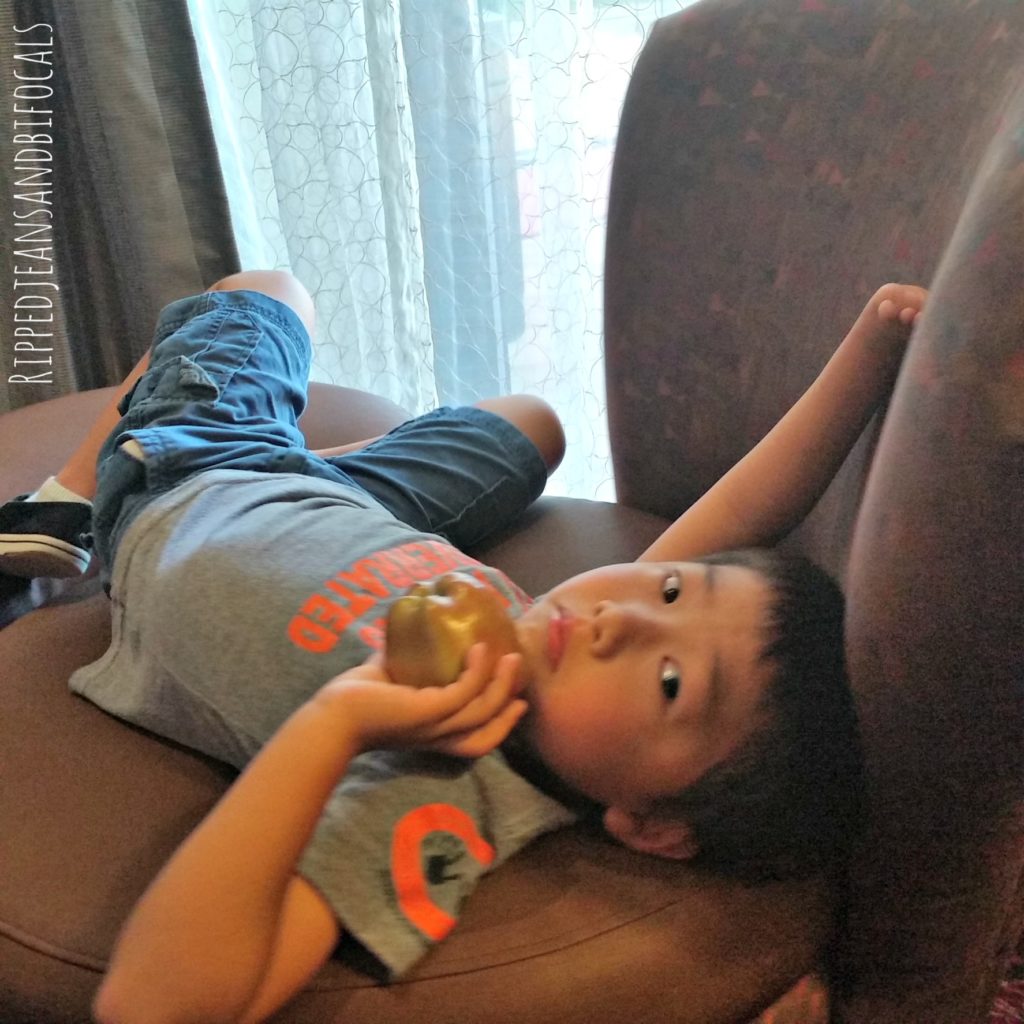 For our most recent trip to Houston, we printed some coloring sheets off the Orange Leaf website. If you haven't checked out their mascot, Orange Unicorn, you should! The message is all about being yourself and reveling in your uniqueness…I mean think about it. Unicorns are pretty unique but an orange unicorn? That takes the cake…or at least the froyo. See what I did there?
I love the #beyou theme. For a few different reasons, my family stands out and I love things that teach my kids that it's okay to be a little bit different, as long as you're staying true to who you are.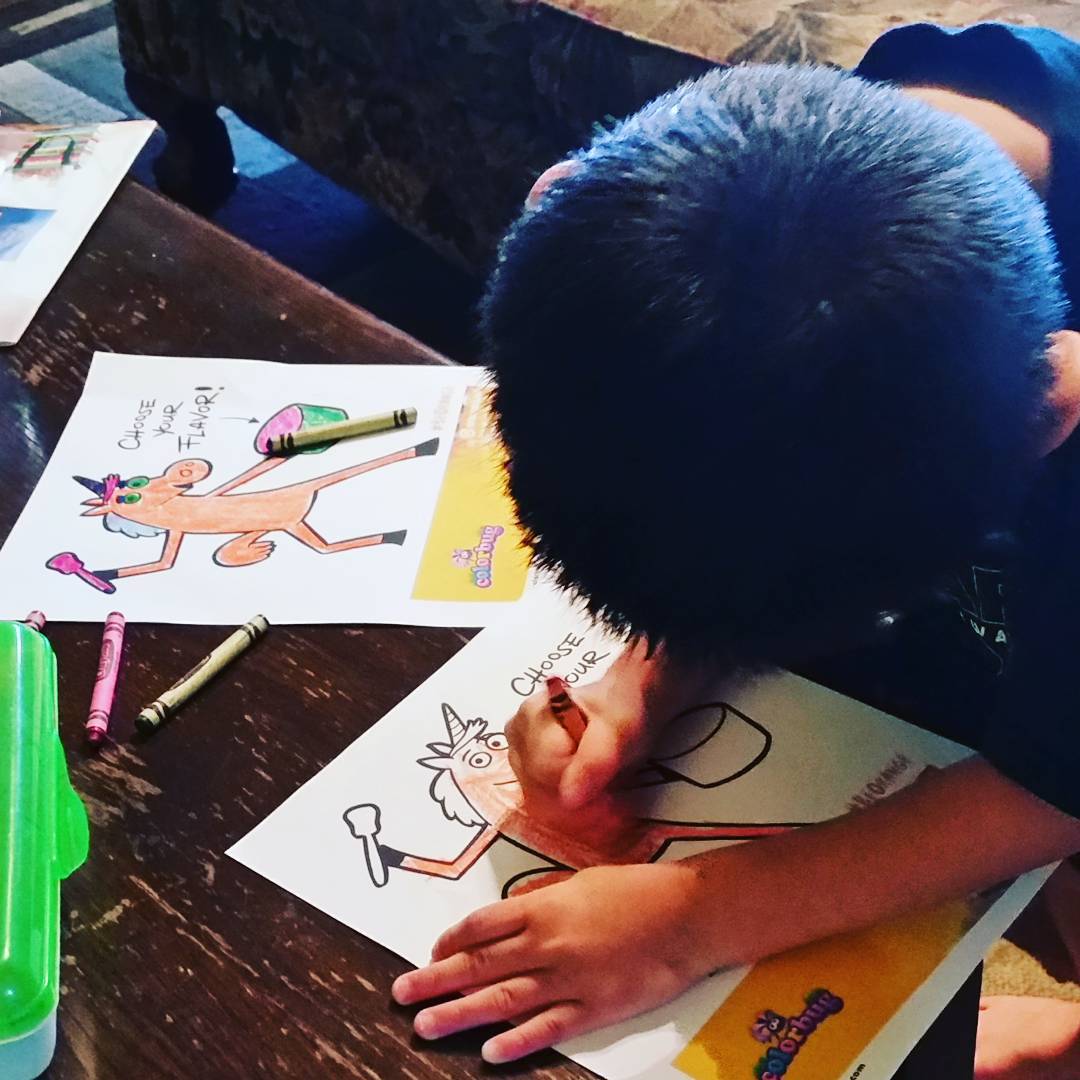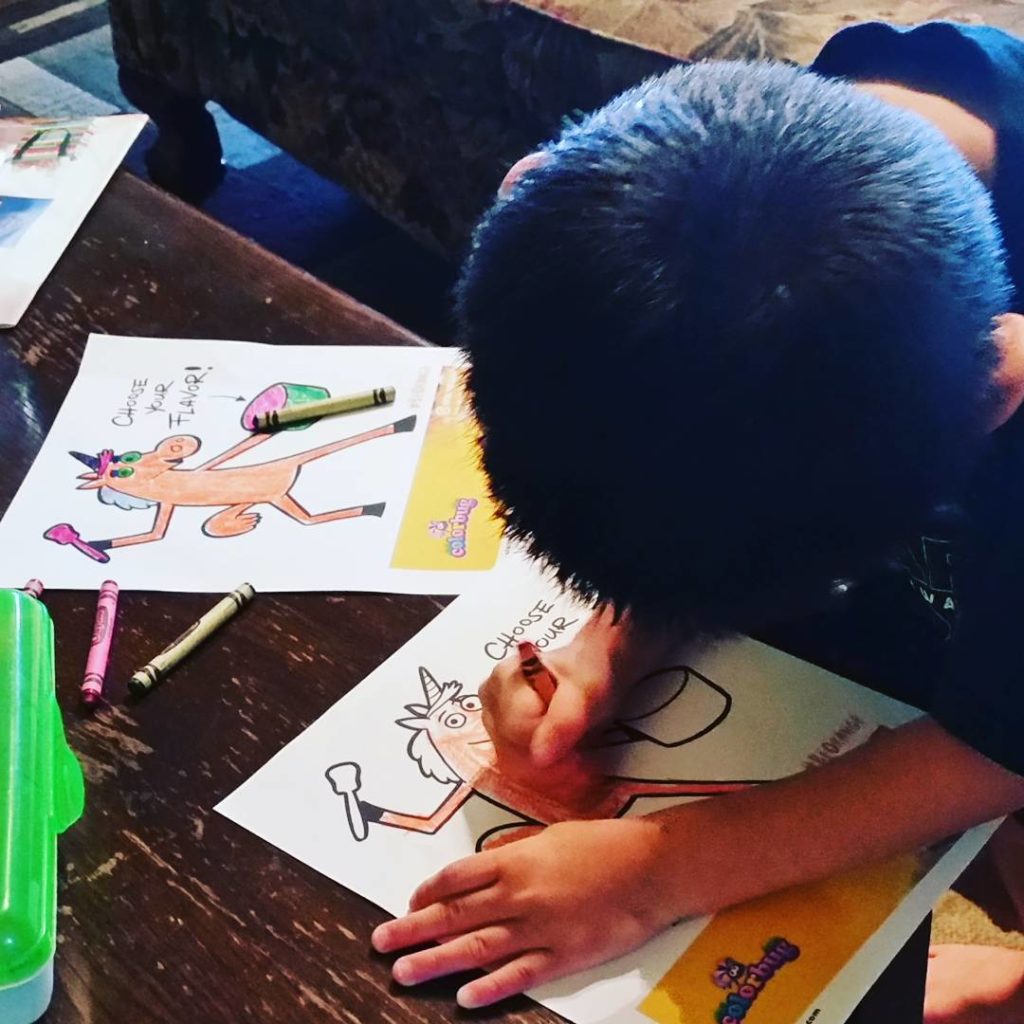 Orange Leaf has partnered with the Colorbug App for something really fun. You download a coloring page from the Orange Leaf website, color it and then use the free app (available in the iTunes store or the Google Play store) to scan your creation. You get a really fun and cool interactive unicorn graphic pop up. It will keep your kids entertained for hours. It might keep you entertained for hours, too. I'm admitting nothing.
This graphic gives you an idea on how it works but trust me, it's so much more fun in real life: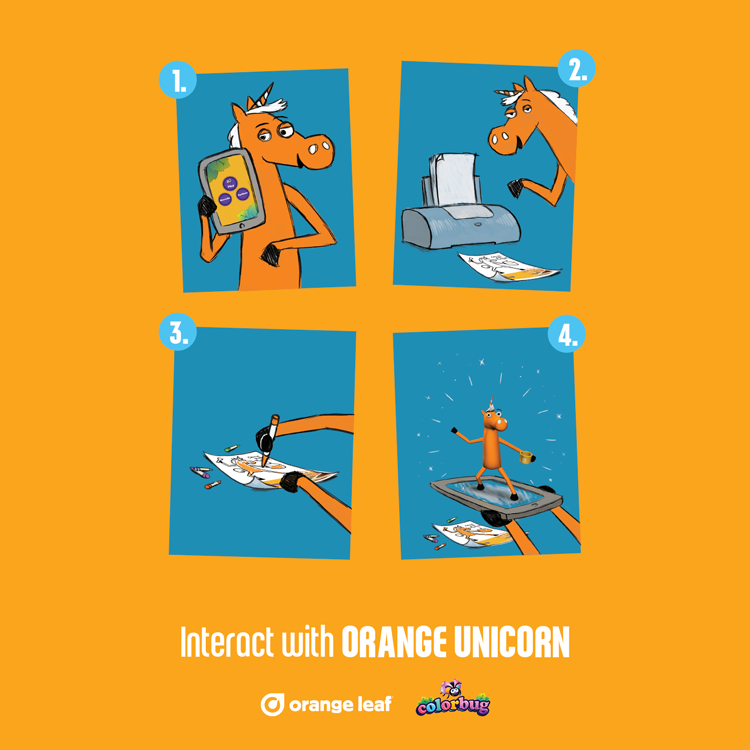 Be a Smart Packer
I'm on the minimalist end when it comes to packing but it's not always easy (or wise) to travel light when you've got kids. I always weigh the need to stuff a ton of kid paraphernalia into the trunk versus "we can get it there or do without." If we're staying at a place with laundry facilities, this makes a huge difference in how I pack. No one likes to spend their vacation doing laundry but doing a load at night versus packing umpteen changes of clothes sometimes wins. Smart packing probably means different things to every family. I'm less stressed out if I don't have a ton of stuff to keep track of. Other moms may be more stressed out if they don't pack all the things for every possible scenario. I think it's all about taking stock of where you're going and what you might need when you get there and balancing that with your personal comfort level.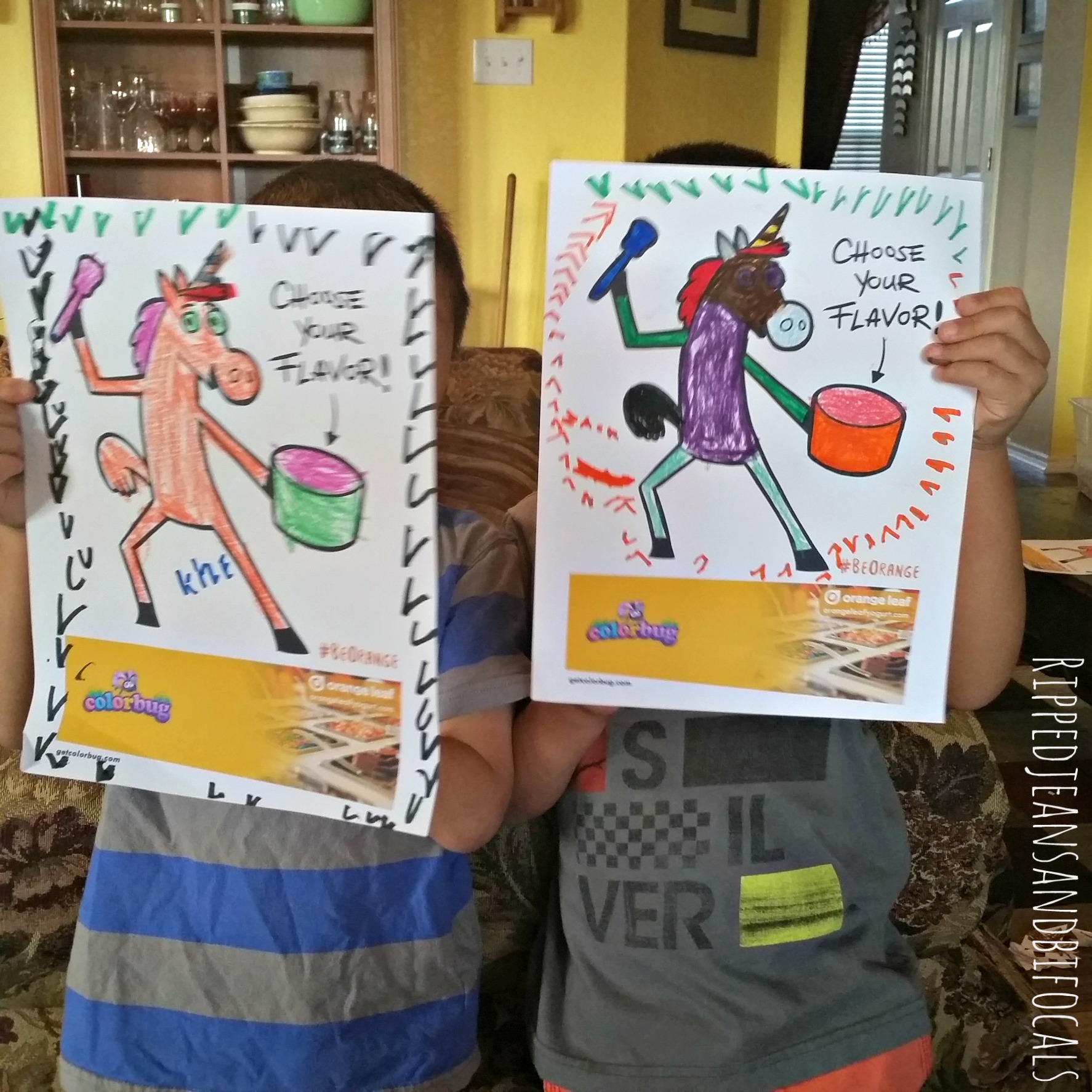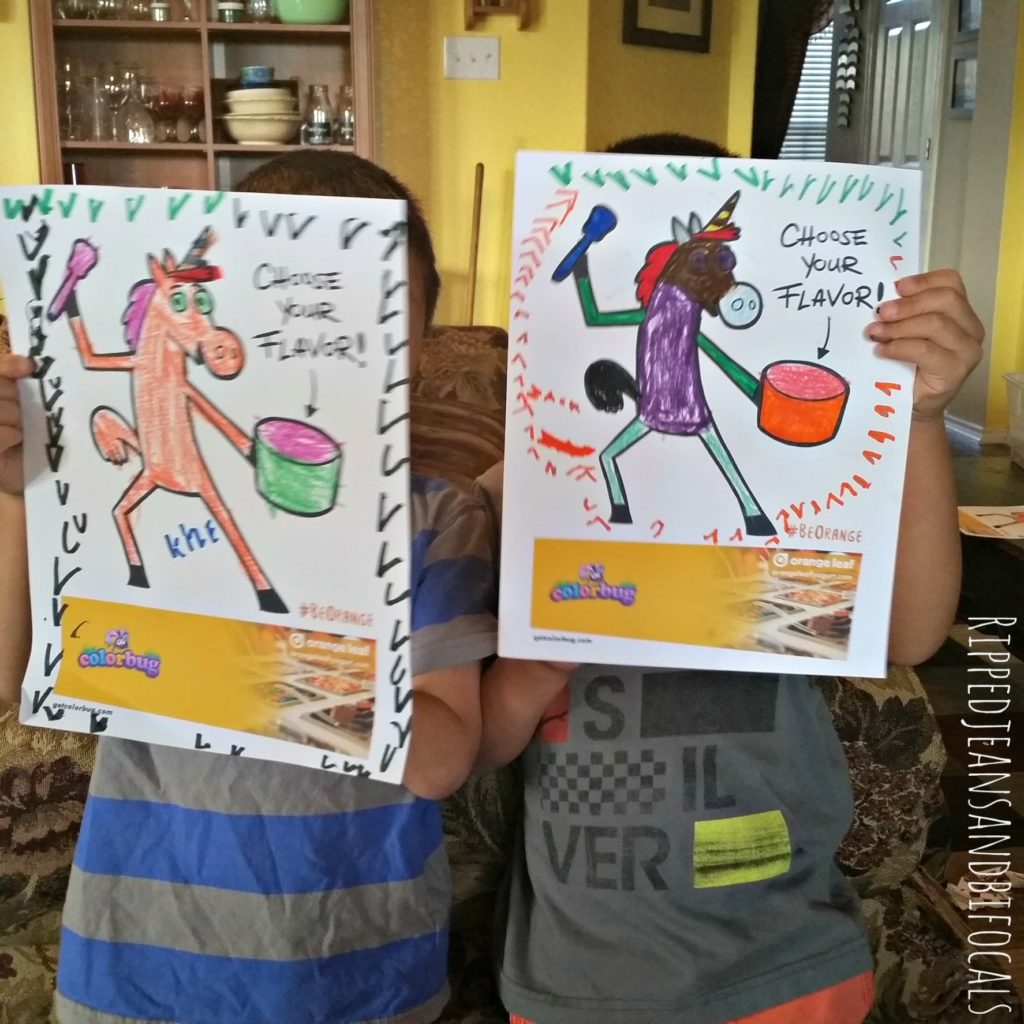 Do you have a favorite tip for how to survive a road trip with kids? Leave it in the comments.
Thanks to my friends at Orange Leaf Frozen Yogurt for sponsoring this post. I received compensation but the opinions are entirely my own…because hello? Awesome frozen yogurt!!!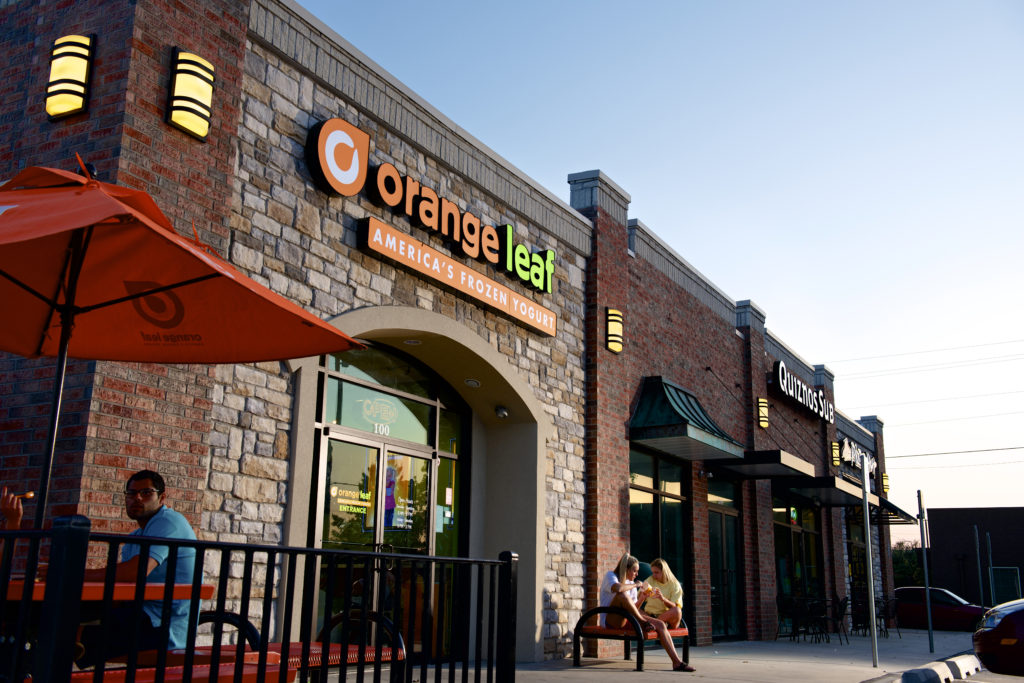 If you have a travel board or a parenting survival tips board on Pinterest, here you go: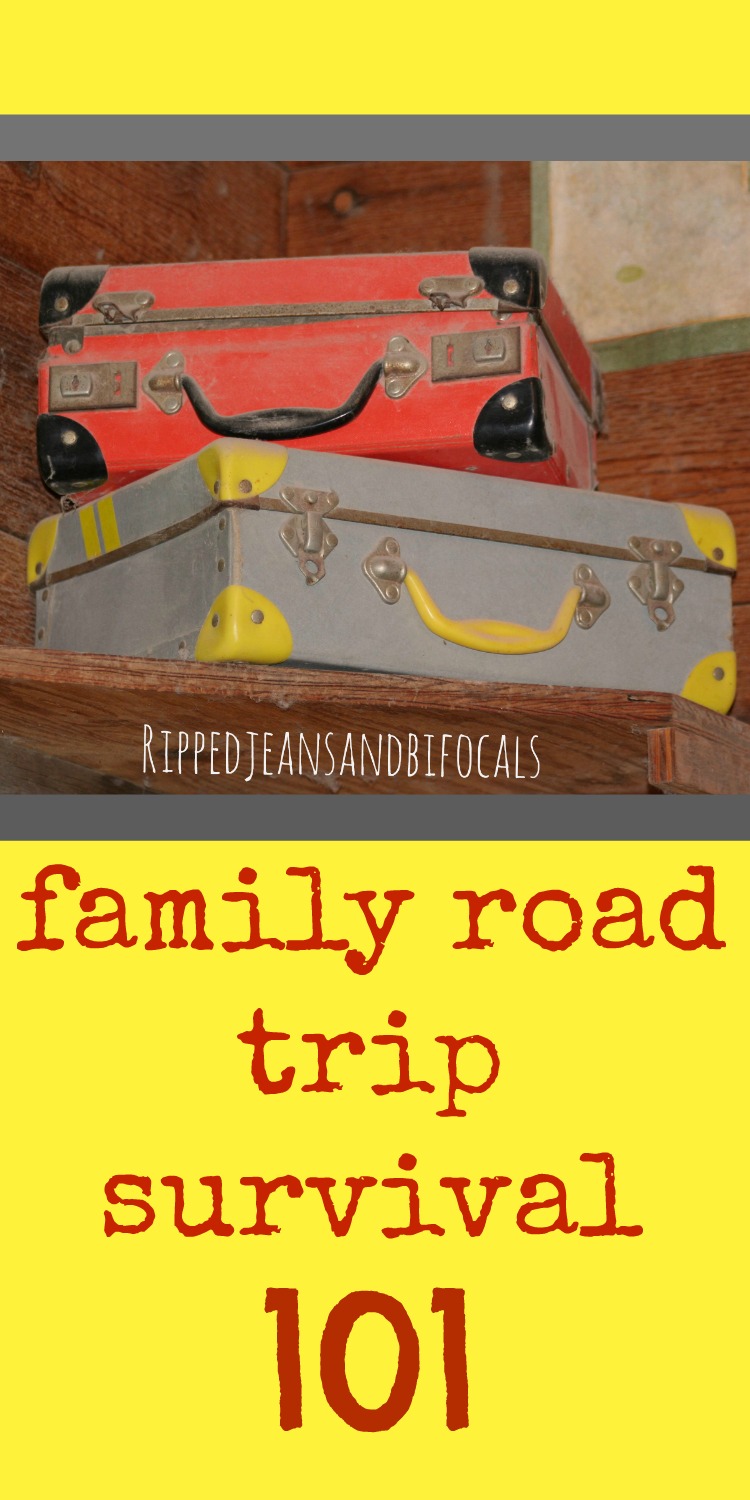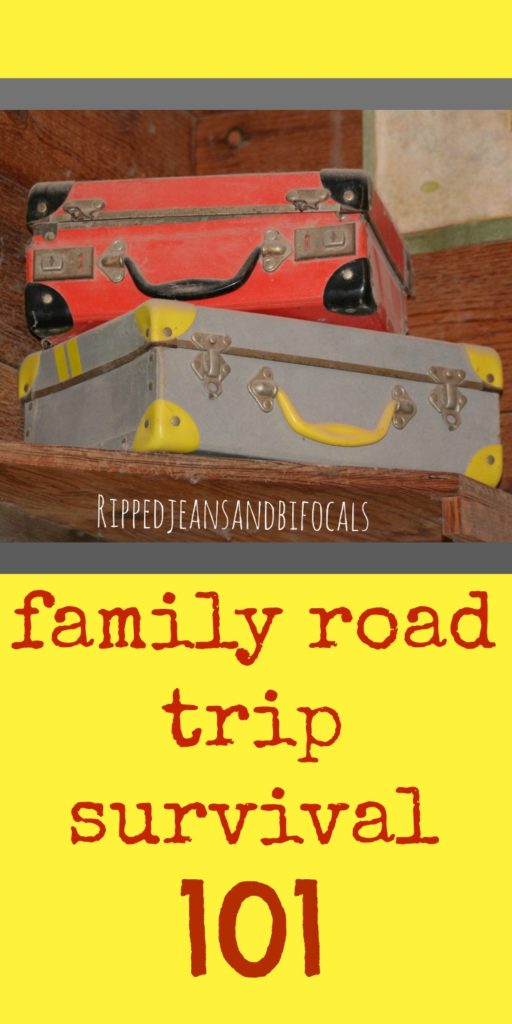 Thank you for reading!

Follow Ripped Jeans and Bifocals's board Parenting Survival Tips on Pinterest.
If you enjoyed reading this post, please give me a vote on Top Mommy Blogs my clicking the button below. It's super easy and helps my site A TON.