How to plan your family vacation on a budget
How to Plan Your Vacation on a Budget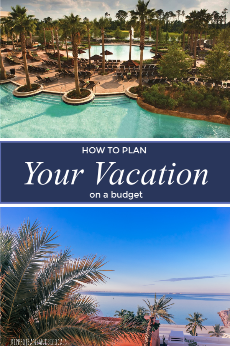 Last month, you probably saw a lot of pictures and reminders about "National Plan for Vacation Day." If you didn't take the time to sit down and make some plans for your vacation or how you're going to make the most of your time off in 2019, well…don't feel bad. You still have time to plan. I mean…if you don't enjoy a margarita on National Margarita Day, it's not like you're going to skip margaritas for the rest of the year, right? Today, we're talking about how to plan your family vacation on a budget. And yes, I said the "b" word and it's not something you should shy away from. Budget doesn't have to mean cheap and it doesn't have to mean settling for less than what you want.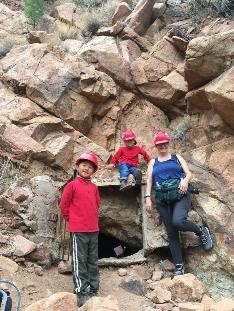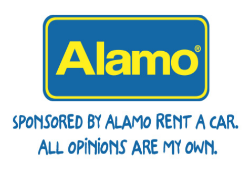 This post may contain affiliate links.
According to Project: Time Off, only 52 percent of Americans are proactively planning out their time off. It's important to remember that you can benefit personally and professionally by taking a few simple steps to plan your vacation time. It's really true. I'm much more productive and a much better mom in the day-to-day when we've made downtime and recreation a priority.
Obviously, my blog and my various writing bylines are very travel focused but even though travel is work for me, (fun work, but it is work) I still make it a point to plan trips with my family that are 100-percent leisure that let us recharge and reconnect (although you still will probably see those on Instagram, let's be real.)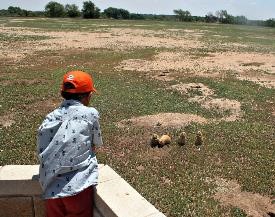 I'm going to tell you a secret: I hate the term "budget travel." In fact, I dislike the term so much that I don't use it when describing what I do and what I write about. Family travel? Yes. Luxury travel? All the way. Disney travel? Well…I know y'all know I'm all about some Disney. But budget travel? That brings to mind (at least to my mind) bare bones hotels where you don't feel safe, flying at inconvenient times or on carriers that don't have a great reputation, or not going to the place you really want to go because you can't afford it.
Wrong.
The truth is, no matter how extravagant we are with our vacation dollars, we probably all still have a budget. If you don't, you should, because unless you have unlimited wealth, recovering from a vacation you overspent on is anything but relaxing.
Here's how to plan your family vacation on a budget…
…yes, the vacation you really want.
1. Plan far in advance
My rule of thumb is to plan spring break travel during the Christmas holidays, summer travel right after the new year, fall travel in the spring, and winter travel during the summer (yep, I'm usually planning winter travel during one of our summer trips.) I'm not saying last-minute things don't come up or that we don't like to be spontaneous but our basic rule is to plan two seasons in advance.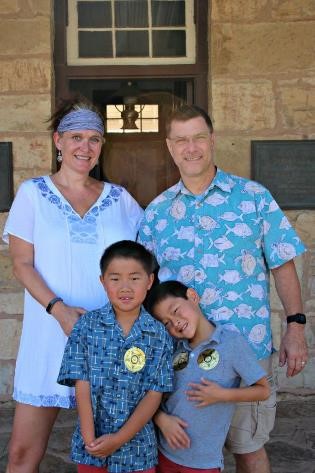 Planning in advance gives you more time and more choices. You'll have time to research what your options are, what you'll need to spend and you can…wait for it…plan your budget because you'll know. Nothing will bust a budget faster than planning so last-minute that you have to take what's left
A few years ago, I decided we HAD to rent a beach condo for the fourth of July weekend. All good, but I decided this in early June. We rented a lovely condo that slept eight with two living areas. The only problem was, we're a family of four and we had – and paid for – twice the amount of space we needed. The following year, I made our reservation in February and I had my pick of places at the best prices.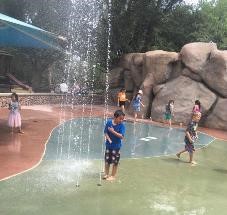 Start making lists. Make lists of where your family would like to go this year (it's OK to make travel bucket lists, too but also make a "this year" list.) There are a ton of resources out there to help you plan. One of my favorites is The Scenic Route – a site by Alamo Rent a Car totally dedicated to spectacular family vacations. The more information you have before you start committing your money to a trip, the better off you will be.
2. Budget is not a dirty word
Don't be afraid to establish a travel budget. There's nothing wrong with wanting to have nice things but there's also nothing wrong with setting limits for what you can and will spend.
Sit down with a notepad and an open browser and sketch out travel costs. Check out one of these trip calculators – they're super helpful and help you realistically keep track of what you need and how you spend:
Are you driving or flying? How much are accommodations are going to cost? Hint: hotels in the center of town are usually more expensive. Could you squeeze an extra night at the same price by staying outside the city?
How much is it going to cost your family to eat per day? In the past, this was a hidden expense for me because I didn't really factor it into my vacation planning and then I was always surprised to see my credit card bill once we got home. We don't eat out or get fast food very often at home, so it always hits me in the wallet when I see how expensive those things really are.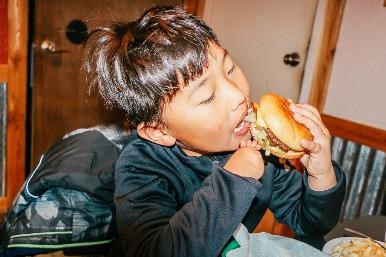 This is your time to number crunch. Does that hotel you thought was too expensive offer free breakfast? Factor in how much those quick lunch stops are going to cost (multiply by your number of travel days). What can you bring from home to satisfy snack cravings or prepare quick meals on the road? Scope out the location of local grocery stores and plan picnics versus meals in a restaurant.
Most people have some sort of cap or target spend amount…if you don't, then I want to vacation with you. Even though my family tends to like things that are more on the high-end side of things doesn't mean we like to – or do – pay high end prices. Starting with the amount you want to spend and work backwards to see what you can squeeze in and your price point is worth the time investment.
More ideas for staying on a budget when traveling:
3. Consider a home swap or vacation rental versus a hotel room
We love condos or vacation rental homes…and it's something we've discovered only recently. I used to think renting a three bedroom home versus staying in a hotel room was outside of what my family could spend, but it isn't always the case. If you stay in a vacation rental, such as VRBO, or AirBNB, you'll likely have your own cooking facilities, which means you don't spend as much on food. Things that might be extra in a hotel (WiFi, parking, activities fees) aren't present in most vacation rentals. Most vacation rentals that cater to families are stocked with board games or things to do. We've stayed in places with playground equipment, games and toys and my kids have been content to amuse themselves while my husband and I sit on the patio and relax. We've typically spent less money and had more downtime when staying in a vacation rental and felt more like…well, more like we'd actually been on vacation.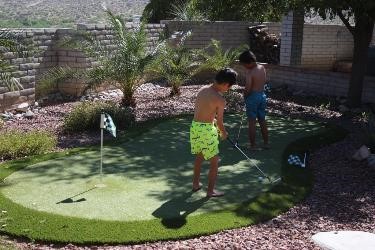 4. Save your money
This sounds like kind of a no-brainer but save your money in advance. Even if you've already planned your vacation and booked your reservations, keep on pinching those pennies while you're waiting to leave.
Simple things like cutting out Starbucks, brown bagging it versus eating lunch out, and being more aggressive with coupons can really add up. Calculate how much you spend on those things, don't do them, and put the extra amount in your vacation fund.
We figured out that if I skip my twice weekly coffee shop stop and if my husband only goes out to lunch once a week instead of all five workdays, we're saving $60 each week. This is almost $3K each year and however you look at it, that amount translates into a chunk of change on a trip.
Check out more money-saving tips here:
5. Speaking of Coupons…
…yes, clipping coupons is a great way to save money on things you use in your home. It does take some time and dedication to get into a routine and figure out what you're doing, but for us, not paying full price on things we need and use regularly, like toothpaste, paper products, laundry soap and whatnot, gives us extra money to play, so it's worth it to us to clip those coupons and pair them with what's on sale.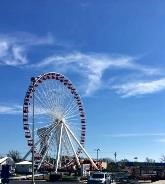 Coupons are also great for entertainment and activities at home or while in vacation. We almost never pay full price for anything because we look for coupons before we start planning. We also search again before we leave home. We've gotten some seriously sweet deals this way and have been able to enjoy some experiences and activities we'd never have been able to pay full price for.
When I know where and when we're going, I get on the coupon and deal sites to look for things to do and deals at our destination. I do this BEFORE I book a hotel because I've often found really sweet hotel deals this way. I've found everything from inexpensive meals in gourmet restaurants, to spa treatments, to activities for my kids this way.
We are pretty frugal in our day-to-day and tend to splurge when we're traveling. But, when those splurges come at a super bargain (I'm talking usually at least half off) because I did some research and took some time? Heck yeah! Plus, you know I'm using that logic to plan another trip and then the cycle continues.
For more ideas, check out Alamo's Vacation Planning Toolkit online. They have lots of information on how to get the most out of your trip and some great ideas for how to use your time off: