Nothing's Impossible – Inspiration from Toyota
(This post may contain affiliate links. Read my full disclosure.)
Impossible is one of my least favorite words in the English language. This one little word conjures up images of barriers, limits and dream crushing. Sure, it's probably impossible that I'll wake up tomorrow with lavender skin or a disdain for all things containing caffeine but when we're talking about inspiring and preparing tomorrow's leaders to find new ways to solve problems and make life better, the word impossible is kind of a buzzkill.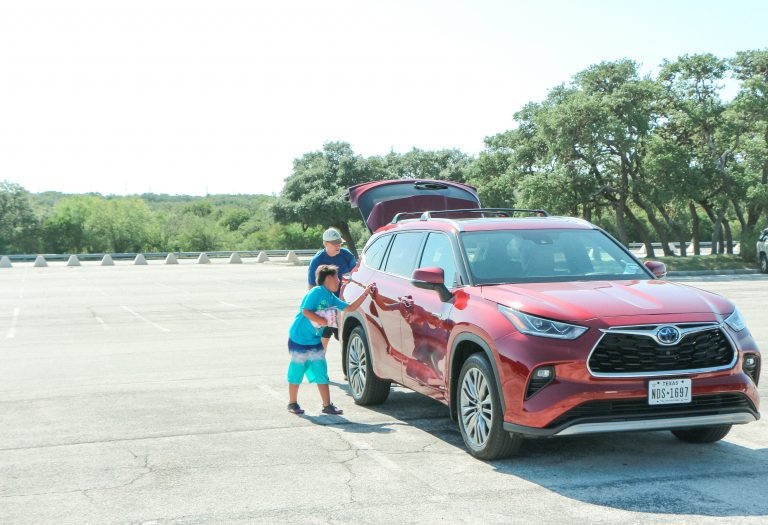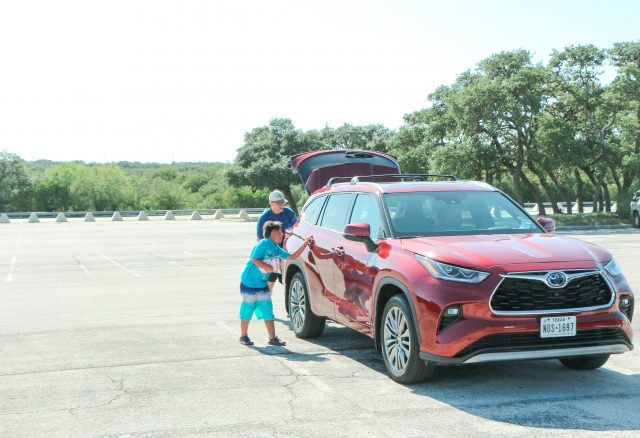 Impossible isn't in our vocabulary
My son Zack has a limb difference. We adopted him when he was two and he's 10 now. I'll be honest with you: when we were preparing to bring him into our home, I thought impossible would be a word that applied to him. I thought it would be impossible for a one-handed two year old to climb on to the top bunk of the bed we'd set up in his room and he proved me wrong about that less than 10 minutes after he walked in the door to our house and he's been challenging me to rethink my definition of impossible ever since.
This post has been written in collaboration with A Girl's Guide to Cars and Toyota. All opinions are mine.
There's an automaker with that same philosophy. Toyota. They push the limits of possible every day with the way they build their cars and the way they support the people who buy them.
Toyota Highland Hybrid
One of the way Toyota is pushing the boundaries of what's possible is with their hybrid technology. We recently had the opportunity to drive the 2020 Toyota Highlander and found it to be a great family "haul it all" vehicle that met all of our current and anticipated transportation needs.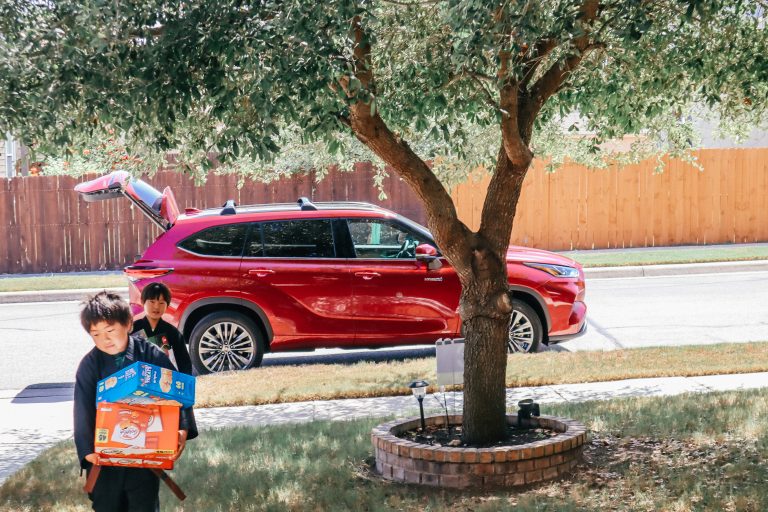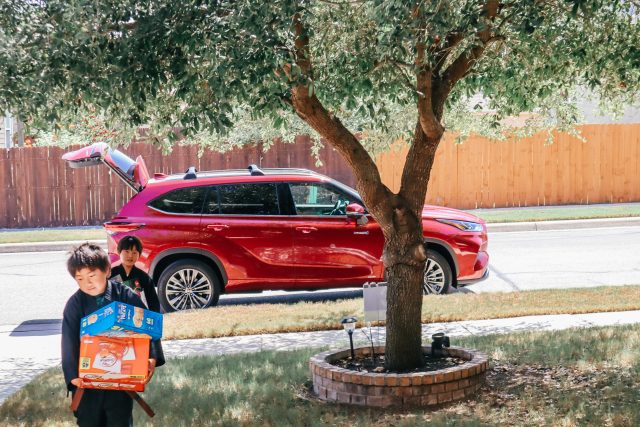 The Highlander has third row seating, which we really like. We're a family of four and we usually fold the third row down to make room for groceries, sports equipment or adventure gear. If we need to transport more people, the third row is easy to reconfigure. You can also do one seat up and one down, which gives you options depending on what you need to carry. We like options.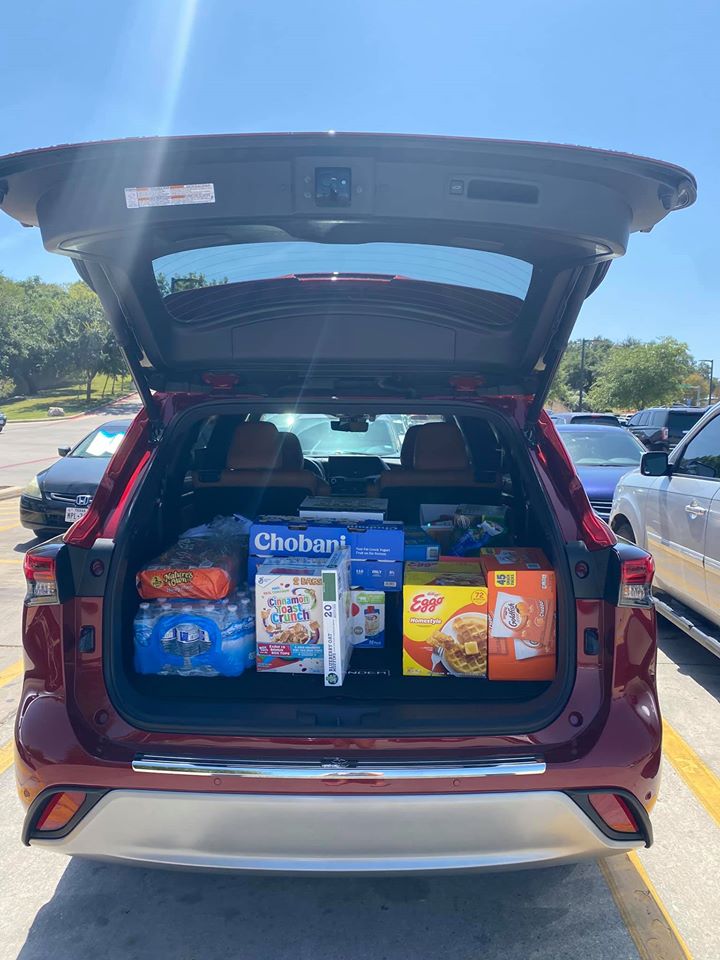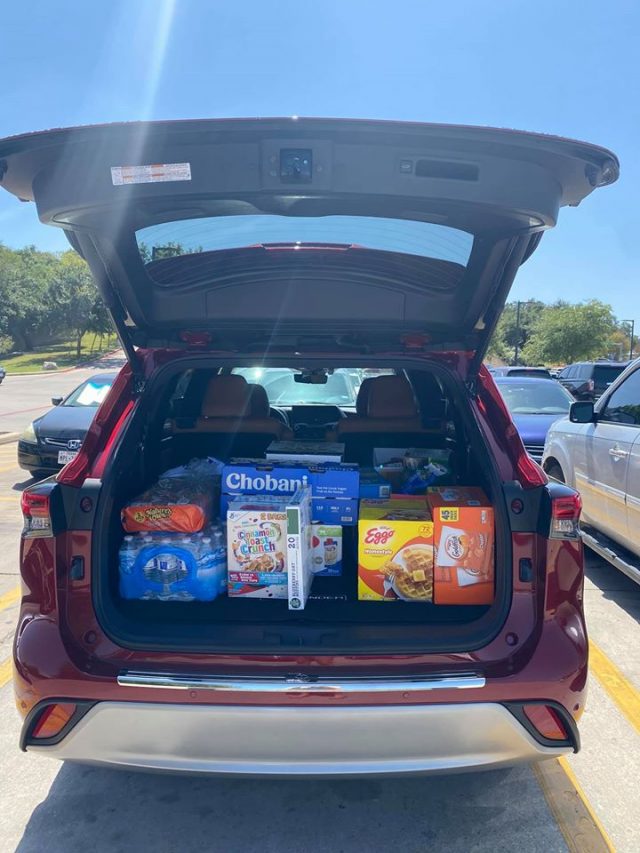 Hybrid technology and unmatched fuel efficiency – Toyota is getting it done
Fuel efficiency is important. You know why? Because money is important and spending less of it is awesome. A car is a major family purchase but we don't like to feel that pinch each and every time we fill up our tank. A car that effectively and efficiently uses fuel is awesome. A car that uses less fuel and still gets you where you need to be? Extra awesome.
We all want to live a little greener. We look at ways to reduce fuel usage and waste and Toyota's line of Hybrid vehicles is helping us do that. You might not want to believe it but the Prius has been around for over 20 years. Toyota Prius is synonymous with mass produced hybrid technology and they didn't stop there. The 2020 Highlander as well as the new in 2021 Venza offer hybrid technology without having to plug your car in each night.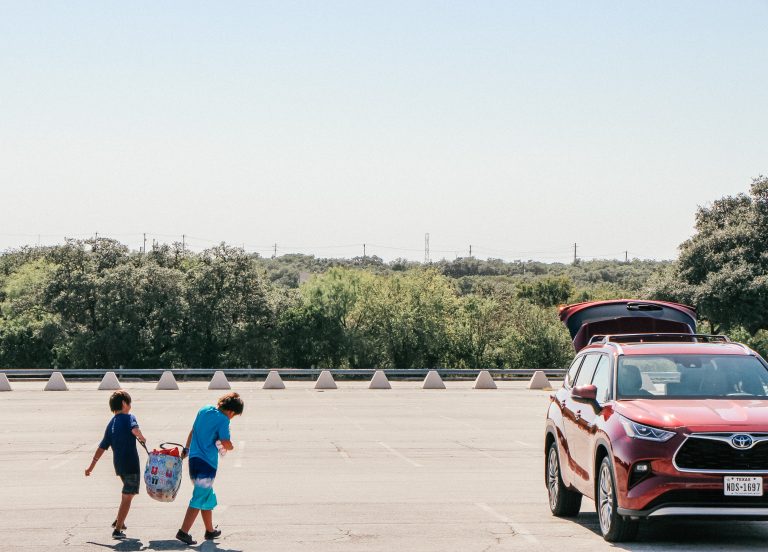 Toyota uses something called regenerative braking. Now I'm not a science person and I had to have the Toyota representative explain it in simple terms and actually, it's not that difficult to understand. Regenerative braking is when the car uses it's own motor to convert energy used when the car decelerates back to stored energy available for us. So, when you're slowing your car down, you're actually helping charge the battery.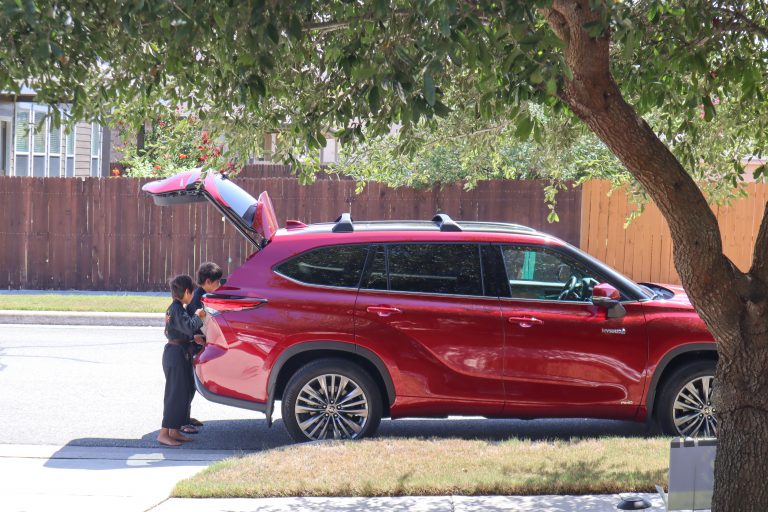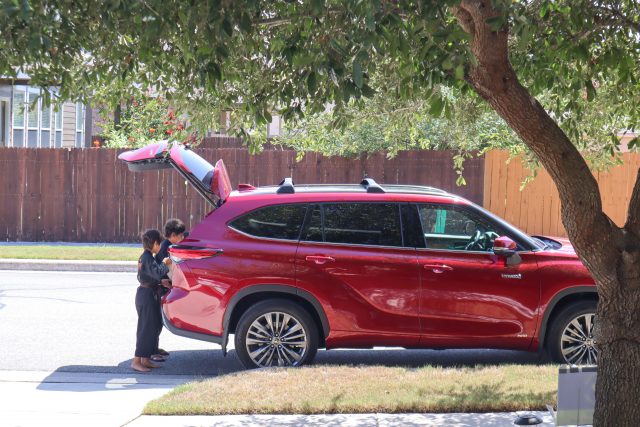 Toyota hybrids do run on gas and they run fine on gas but you will use a lot less of it thanks to hybrid technology. You'll save money by visiting the pumps less often and that's better all the way around.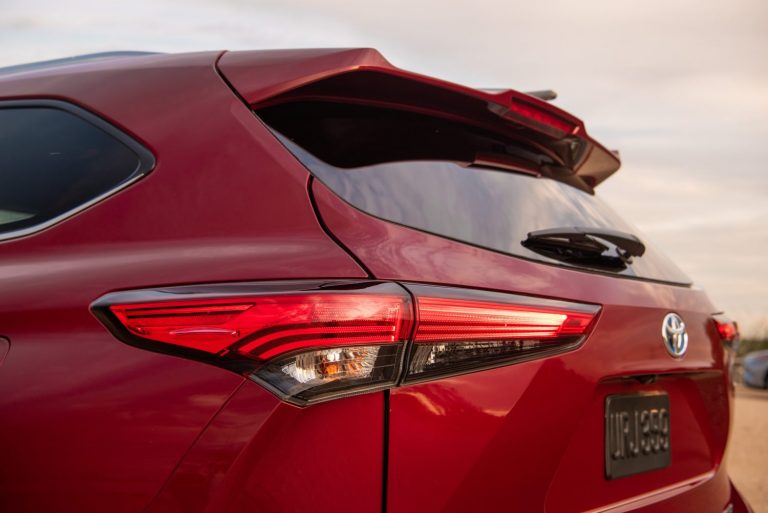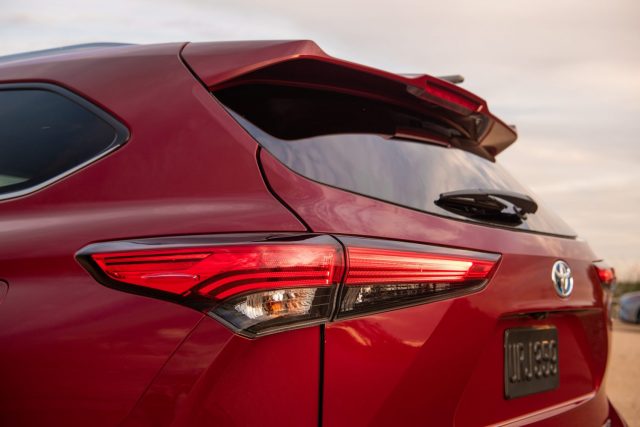 More about the Toyota Highlander Hybrid
If you're in the market for a third row SUV, definitely consider this one.
Starting MSRP is $38,200 which is incredibly affordable for most families seeking a third row vehicle. Fully (and I mean fully) loaded is $50,200 and with that, you'll get every bell and whistle imaginable to make this feel like a luxury ride.
There are four driving modes available: Normal, Sport, Eco, and EV. EV is the all-electric mode and perfect for short trips when you don't want to use any traditional fuel.
Various trim levels include luxury touches like heated seats, moon roof, ambient interior lighting, wood interior trim and more. We drove the Platimum edition, which is the highest level trim. It was super loaded and had an interior leather choice only available at this trim – the very luxe Glazed Caramel.
JBL Audio – This isn't standard on all trim but wowza does it make a difference in your ride experience. If you spend a lot of time in your car, you are going to want this.
Wireless phone charging. There's a wireless charging pad in the center console that charged my phone without my having to remove it from the case. This feature, which is quickly becoming standard, is incredibly convenient for on-the-go families.
The shelf is the single most amazing feature. I know this sounds weird but there's a shelf that runs across the passenger side of the dashboard. This has been standard issue on the Highlander for at least two model years. I drove one for the first time in 2018 and was enormously impressed with it. This is an example of how Toyota strives to make your driving experience as seamless as possible by helping you put all your essentials within reach.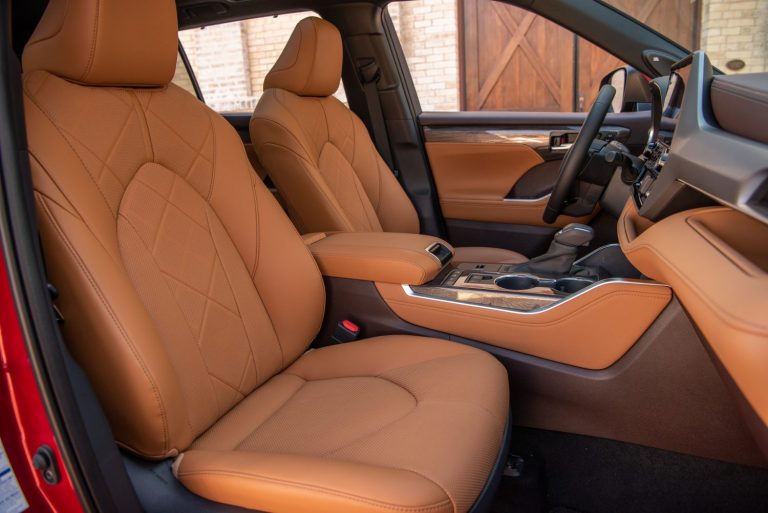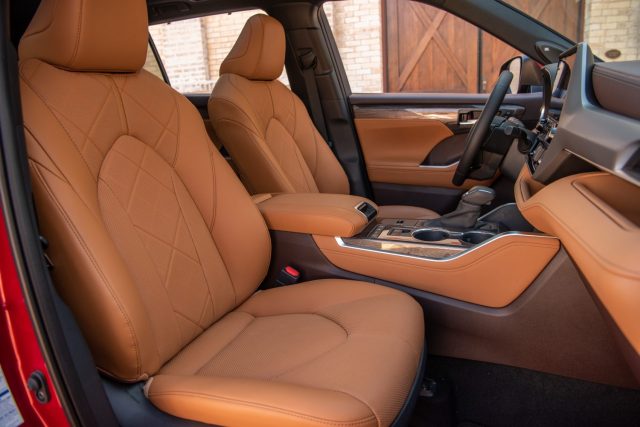 If you want something smaller, look at the new in 2021 Venza. I haven't had a chance to drive it yet but for families who don't need that third row or want a sleek second vehicle with all the techy bells and whistles and hybrid technology, the Venza will be one to watch.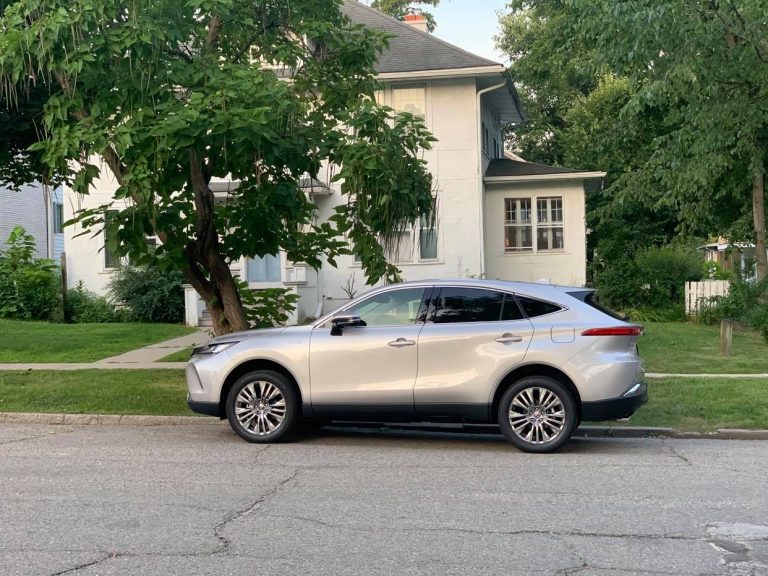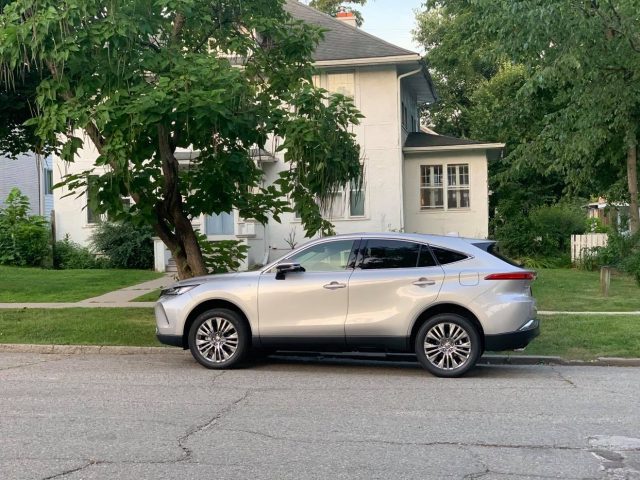 To learn more about the Toyota Highlander Hybrid, read here.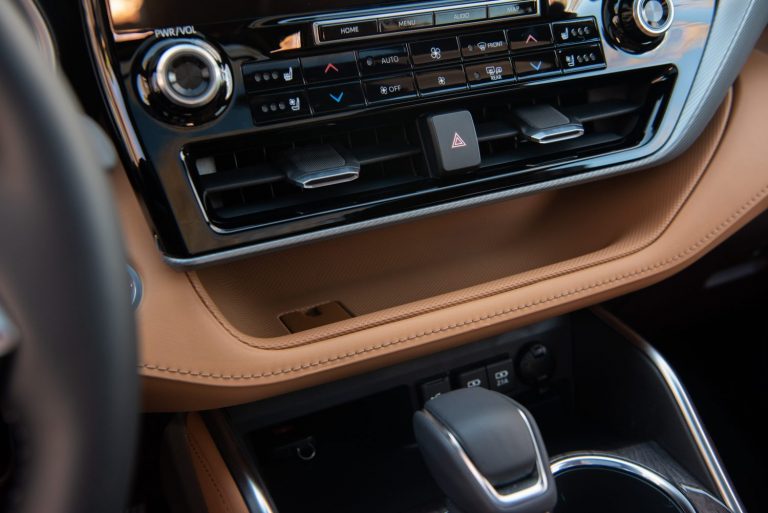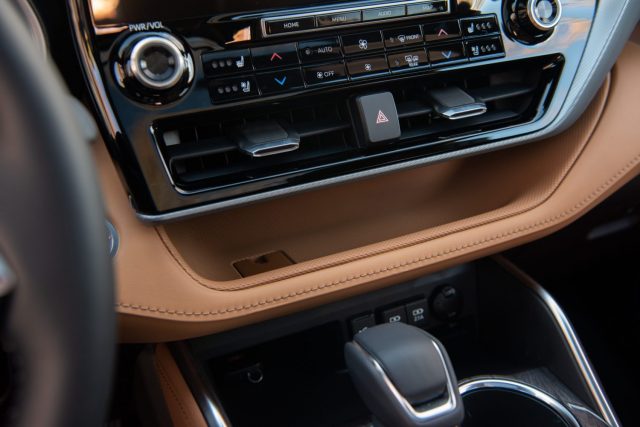 Live your life without limits
Set goals, take advantage of talents and if you think you're not good at something? Develop the skills to get better. Extend that attitude to your children and whomever else you influence.
More about A Girl's Guide to Cars…and how YOU can be a part of what they're doing
A Girl's Guide to Cars is an auto website for women by women that empowers you to be a smarter and happier car owner. I've held a byline with them for a couple of years and I'm excited to bring you news of their 2020 virtual conference, Drive Your Best Life. It's free any you can learn more and register here.
Join Lincoln Motor Cars, Toyota, Revel Speakers, Yoga for Normal People, and more to share in virtual experiences, from meditation to yoga, chocolate tastings, music, and more. You'll be inspired, have great conversations, gain insights and of course, there's swag. And learn to make your life better, no matter what is happening in the world outside.
I hope to "see" you there.
More about Toyota
Toyota has been building great cars for over 60 years but we all know that, right? What you may not realize is that Toyota stands for more than just cars.
Through the Start Your Impossible campaign, Toyota highlights the way it partners with community, civic, academic and governmental organizations to address society's most pressing mobility challenges. With the belief that if you can move, anything is possible Toyota is sending a great message as well as building great cars.