Fun ideas for your fall family bucket list
(This post may contain affiliate links. Read my full disclosure.)
Do you have a fall family bucket list? We've never made a fall bucket list but I thought for this year, it might be a fun new thing to do.
We don't really have what most people consider fall weather in Texas. We have pumpkin spice things and we like cozy sweaters and flannels but it's still pretty warm here through most of October and November. But that doesn't stop us from having fun, so here are some of our fall bucket list ideas. No matter where you live or how warm it is, you can still enjoy this fall family bucket list.
25 Fun ideas for your fall family bucket list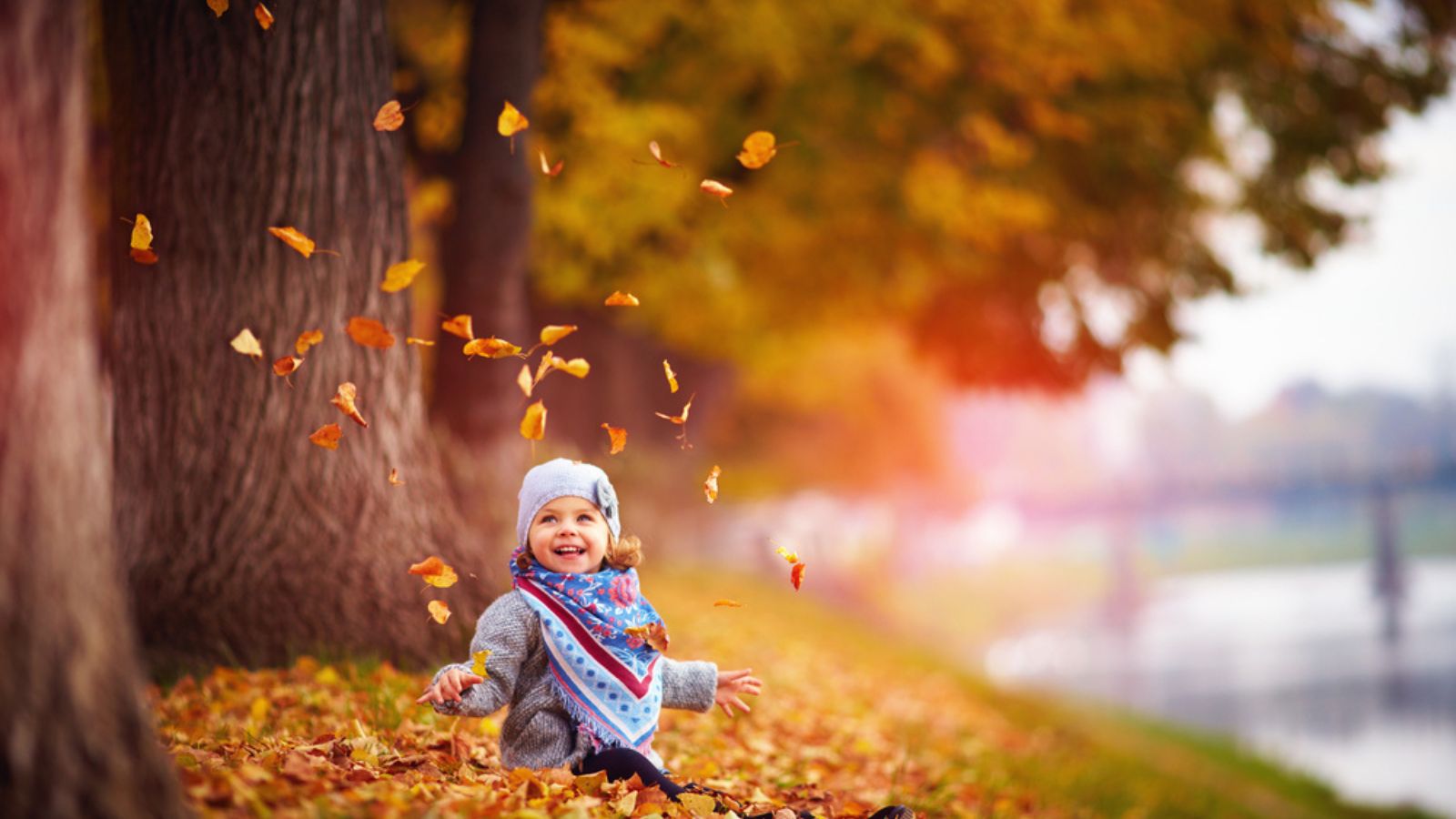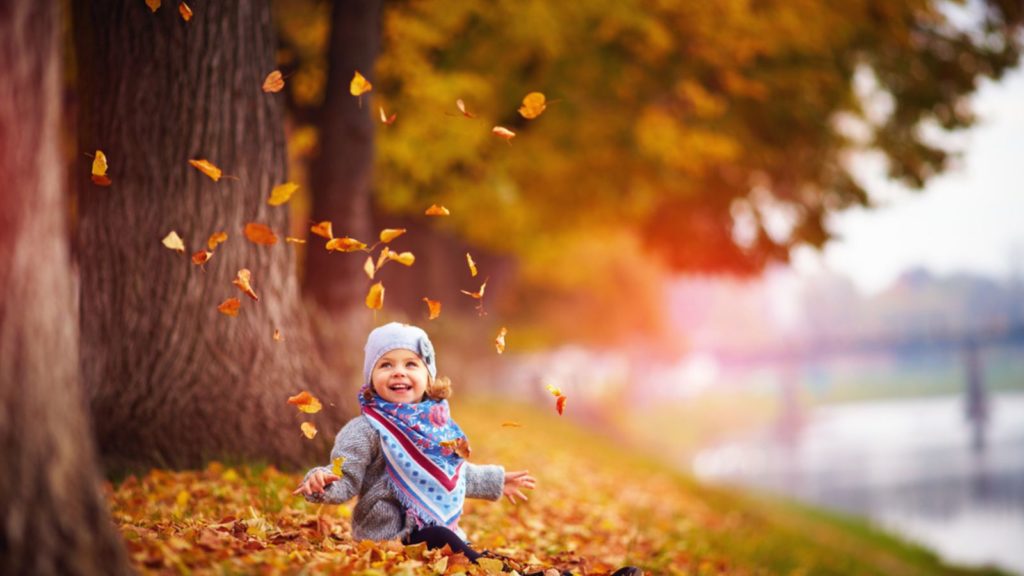 1. Roast Pumpkin Seeds
I hate carving pumpkins, I'll just put that out there. I hate the smell of the pulp and getting all of the seeds and "pumpkin guts" on my hands. I do like pumpkin seeds, or, as we call them around here, pepitas. You know, I have never roasted pumpkin seeds from one of our pumpkins, though. We always buy our pepitas at the store. I know my kids will like this so we're going to give it a go this year.
2. Visit a Corn Maze
This is the super-fun site, just enter your zip code and it will bring up the corn mazes in your area. Check it out HERE.
3. Carve Pumpkins – A Must do for your fall family bucket list
My husband always does a great job carving pumpkins. I always enjoy seeing what he creates but this is so out of my wheelhouse it isn't even funny. I don't have the patience for that kind of detailed work, but if you do, this might be a fun project to tackle.
You can buy all kinds of pumpkin carving templates and pumpkin carving tools on Amazon. You can also get instantly downloadable pumpkin carving stencils on Etsy. They have a ton.
4. Bake a Homemade Pumpkin Pie
I'll admit to being a Mrs. Smith's girl but I'm sure there'd be a huge sense of accomplishment (AKA mucho bragging) if I managed to turn out one of these homemade beauties. If you want to give it a try this year, this homemade pumpkin pie recipe is great!
5. Make Pumpkin Spice Bath Bombs
It's easier than you might think to make bath bombs at home and it's a LOT less expensive than buying them in the store. You'll have to buy a few supplies up front but once you have those, you'll be able to make a lot of bath bombs. This pumpkin bath bomb recipe is an especially fun item for your fall bucket list.
6. Rake Leaves and Jump in the Pile
You really know it's fall when you've got a pile of leaves so go ahead and put jumping in the leaves on your fall family bucket list. Yes, you have to rake them again, but the kids have so much fun with this one. The little bit of extra work is worth it.
7. Visit a Local Pumpkin Patch
This website lists pumpkin patches by state. If you happen to live near San Antonio Texas, here's a complete list of area pumpkin patches in San Antonio.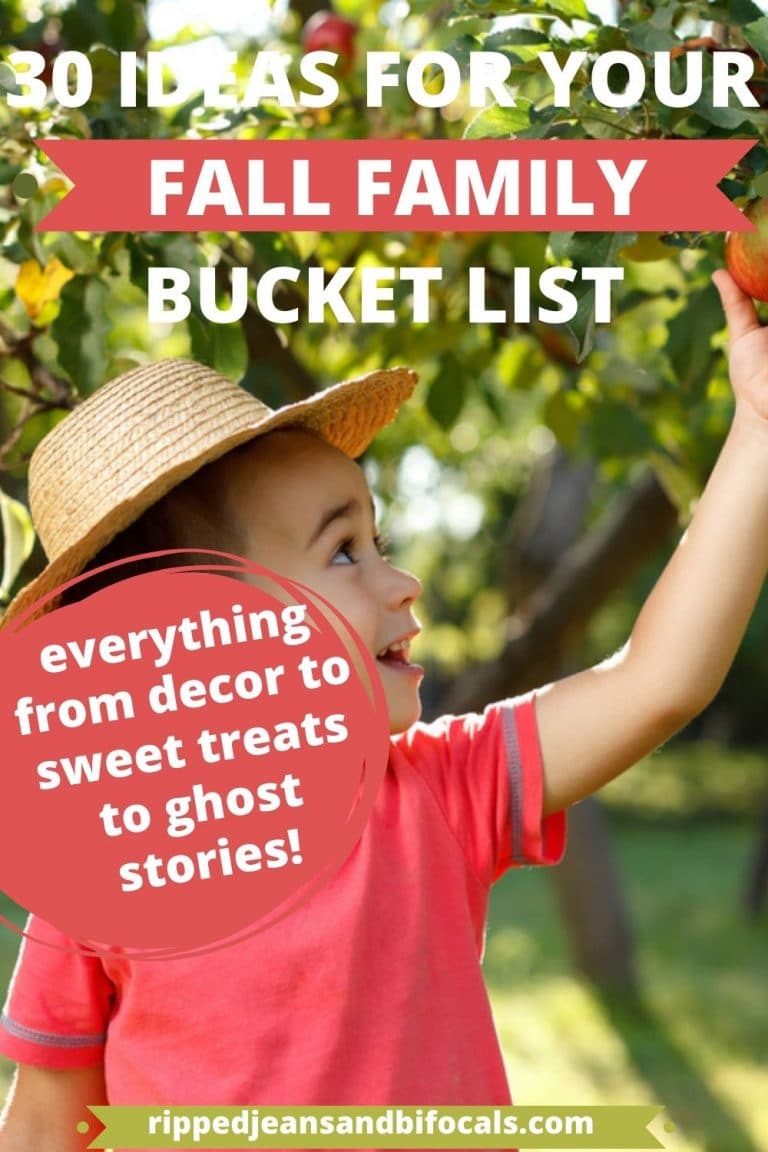 8. Go Apple Picking – Another Fall Bucket List Must-Do
This website lists places where you can pick your own apples by state.
9. Make a Festive Fall Wreath
I swear, this is the year where I'm going to have something fall-like on my door. There are a lot of cool designs on Pinterest and if you go into any craft store this time of year, there is plenty of inspiration for fall decor. I love the simplicity of this awesome fall wreath. It looks easy and non-intimidating.
10. One of the easiest fall bucket list ideas: Paint Gourds
I love this craft. It's so simple and the way she's gone with one color scheme throughout gives yields that rustic, modern look. Check it out HERE for yourself.
11. Go to a Football Game
I live in Texas, so to say high school football is "a thing" here is a colossal understatement. No matter where you are, add "take in a game" to your fall family bucket list. Catch a game at your local high school and cheer for the home team.
12. Bake Pumpkin Bread
Is there anything more delicious than pumpkin bread? This is my go-to recipe for pumpkin loaf. I love the frosting but you can leave it off if that's too sweet. Even if you're not a baker, add this one to your fall family bucket list. It's only got a few ingredients.
13. Make Candy or Caramel Apples
These are made with Milk Duds instead of regular caramels. How yummy does that sound? Your kids will love helping with this delicious recipe, too. And, if making your own doesn't appeal but eating candy or caramel apples do, many bakeries sell them in the fall.
13. Make Your Own DIY Halloween Costume
Save some serious cash and make your own Halloween costume this year. I tell you all about how to do it HERE.
14. Tell Ghost Stories
If your kids can handle a little bit of scare, this site has an awesome collection of stories that's perfect for this time of year. You know your kids best and what they're able to handle. I love this for a fall bucket list idea…in a couple of years.
15. Have a Bonfire
There are very few things in the world that are better than sitting around a fire with your friends and family. If you've got a great area for an outdoor file, this a great fall bucket list idea that's fun for cool evenings.
16. Make Homemade Chili
If you love chili, this is the recipe for you. There's nothing better to warm your tummy on a chilly evening. And honestly? We eat this chili year-round, even when it's hot outside. But, it's especially good during cooler weather.
17. Learn to Crochet or Knit a Scarf
Want to add something outside of your normal skill set to your list of ideas for your fall bucket list? Why not make your own cozy scarf? If learning to crochet or knit sounds a little ambitious, check this little gem of an idea out. I'm admittedly not very crafty, but this one doesn't seem too intimidating.
18. Make a Craft from Leaves, Sticks, or Twigs
I love this simple craft idea and we're already saving our milk jugs to use. We don't have the pretty russet and golden leaves where I live but we'll improvise. We also love to make these little stars with sticks and twigs we save on our walks.
19. Have a Budget Halloween Party
I know people are looking for different ideas for Halloween this year. If a small group gathering feels right for you, this post has some great ideas if you're looking to save money. We did a very no-frills, spur-of-the-moment Halloween party a few years ago and it was a lot of fun. We didn't spend much money on our party, either, so I know you don't need to be extravagant to have fun.
20. Collect Acorns and Pine cones
There are a lot of live oaks in our area and my kids love collecting acorns. If you want to incorporate your finds into your home decor, spray paint them gold and put them in a mason jar, and tie with a pretty ribbon.
21. Plant Mums
Mums on your front porch always look so inviting. Get the down low on how to get that look HERE.
22. Decorate Your Front Porch
Speaking of mums on your front porch, here are some other great ideas for even more decorations for the front of your home. I think making your porch pretty for the season is a great thing to add to your fall bucket list. You'll see the fruits of your labor every time you walk through the door.
23. Make Homemade Apple Cider
My husband LOVES apple cider. We've been buying a powdered mix for years that we doctor with spices and cinnamon sticks. How fun would it be to surprise him with a batch of homemade? This recipe looks like a stellar one!
24. Go on a Hike and Take Fun Family Photos
We don't have near this level of fall scenery but this one is on our must-do list this year. We have our hiking spot all picked out – we've just been waiting on some cooler temps to be able to go. I love the photo inspiration in this post!
25. Take a Hayride
Is it even Fall if you don't get to take a hayride? If you're already going apple picking or to a pumpkin patch, check to see if your venue might offer a hayride as part of the package or as an add-on.
26. Boo Friends and Neighbors
I've been on the receiving end of being booed and it's so much fun. I sort of dropped the ball on paying it forward but now that my boys are a little older, this is the kind of thing they'd have fun with. Find out how to join and play along HERE.
27. Make a Fall Coloring Book
Put taking some time to relax and be creative on your list of fall bucket list ideas. Coloring is very therapeutic, no matter how old you are.
Also, I'm not sure what I did before the internet had free printable coloring pages for me to download. This site has some really cute fall and Halloween pages.
28. Make Halloween Toilet Paper Tube Crafts
I LOVE toilet paper tube crafts. They're so easy. The materials are cheap so you're not worried about being painstakingly perfect. Here are some adorable Halloween craft ideas – I love the mummies.
29. Make an Autumn Lantern from a Mason Jar
This craft is so unique and fun. Did I mention easy as well?! Easy crafts are great for your fall bucket list. It's a fun way to give a nod to the changing season without making too much of a mess or buying a bunch of expensive equipment.
30. Make a Button Pumpkin
One word: adorable. You'll love how cute and fun this button pumpkin craft is.