Tampa Bay Restaurants – Where to eat with kids
(This post may contain affiliate links. Read my full disclosure.)
One of the things we plan in advance when traveling with kids is where and when we're going to eat. Kids who aren't hangry are the best kids to travel with. If you find yourself in Tampa Bay Florida here's a guide to the best Tampa Bay restaurants, approved by my kids.
Written in partnership with Visit Florida and Traveling Mom.
Tampa Bay Restaurants – Where to eat with kids
Tampa Bay is truly a foodie's paradise. I'm sure this list just scratches the surface of what's available but I can personally vouch for each one of these Tampa Bay restaurants.
You might also like: Things to do in Tampa Bay with Kids
A couple of things about using this list of kid friendly restaurants in Tampa Bay:
1. Every place on this list was, for the most part, kid-friendly for us. My kids are 10 and 11, not picky and are used to eating in sit-down restaurants. They are too old (and eat too much!) to eat off of kid's menus but I've included info on kids menus where I have it and what my kids liked. Your mileage may vary based on your kids' ages and palates and your experience dining in restaurants in general.
2. We always try to eat local. I find this gets us the best food and dining experience and I like helping support smaller businesses. That said, every traveler has different comfort levels. Tampa Bay is a large city with the usual assortment of fast food and franchise style restaurants if that's more your speed, and I haven't included info on those. A quick Google or Trip Advisor search should get you what you're looking for if that is more to your taste…pun intended.
3. I haven't included info about capacity limits. I'm hoping that as things keeping moving toward normal (yes, I know a relative term) that this will be less and less a thing people look for. As this can change over time and may vary from place to place, my advice is to call in advance of your visit if you need this info. In early April 2021, which was when I visited, I estimate that most places were operating at 75-100 percent of their seating capacity.
Onward to my list of best Tampa Bay restaurants.
1. Goody Goody
Goody Goody is a modern diner, famous for burgers and fries, with a deliciously retro feel. We ate breakfast at Goody Goody and it was very hearty and it was both classic and fun.
My husband and I both had omelets and if you are a savory breakfast person, I recommend their huge omelets. I had the Tampa Omelet because obviously. If you are a sweet breakfast person, I recommend the gluten-free sweet potato pancake with bananas foster syrup. My son Kyle (he doesn't look like a big eater but he is) polished it off but it took some effort.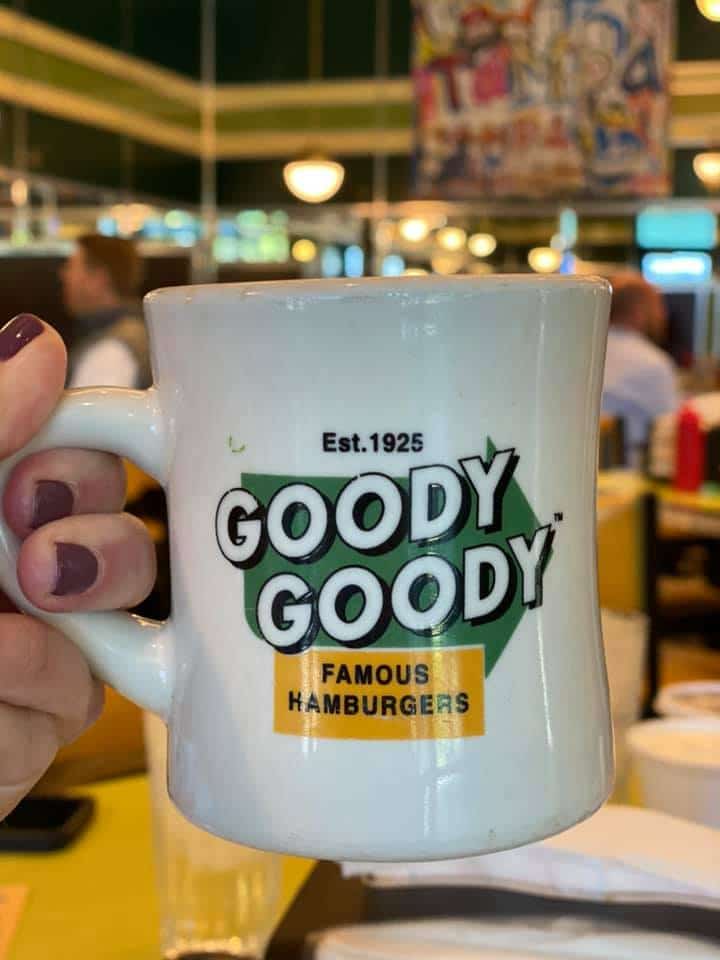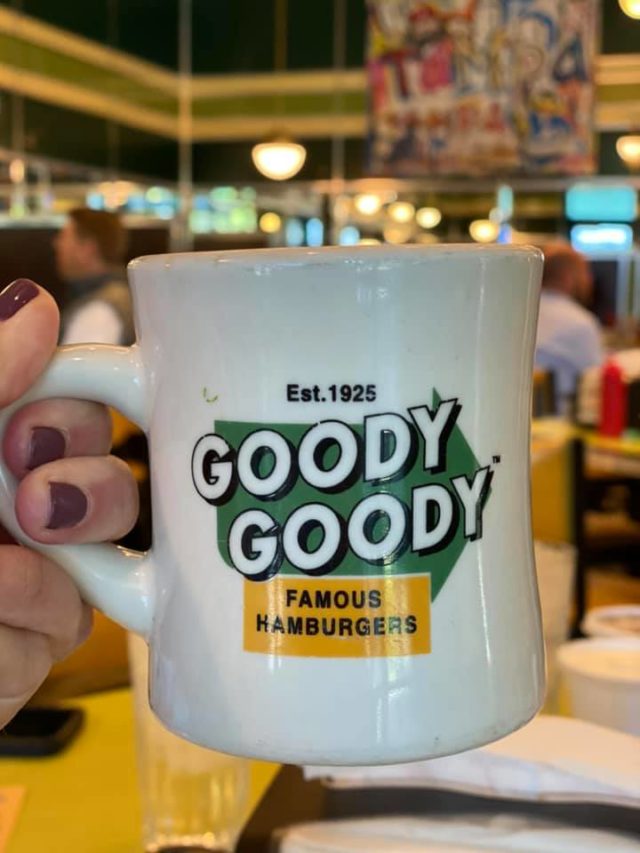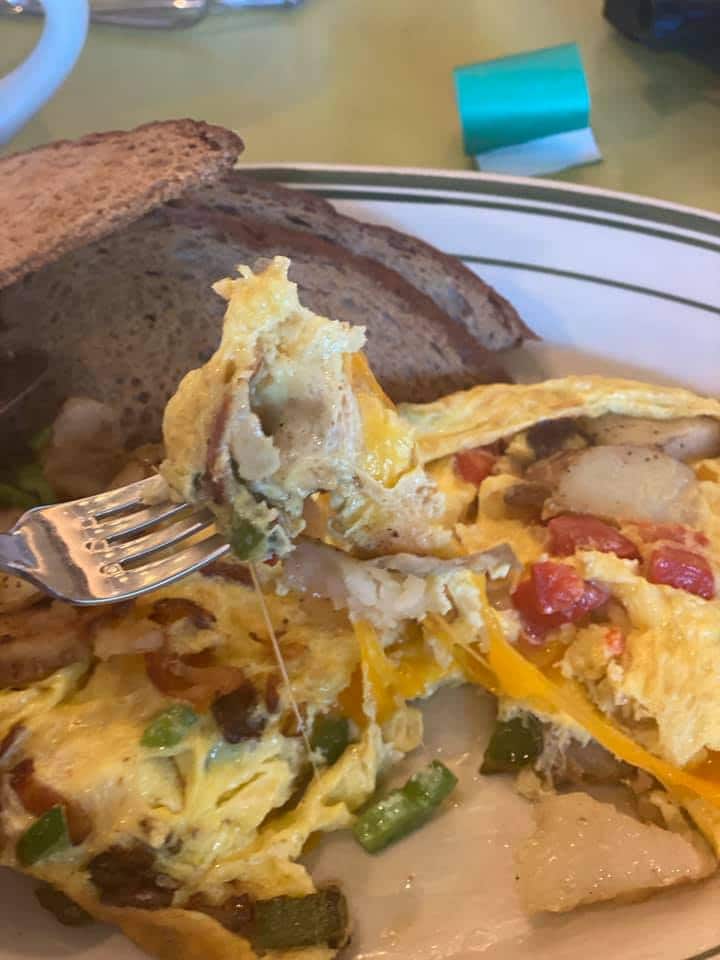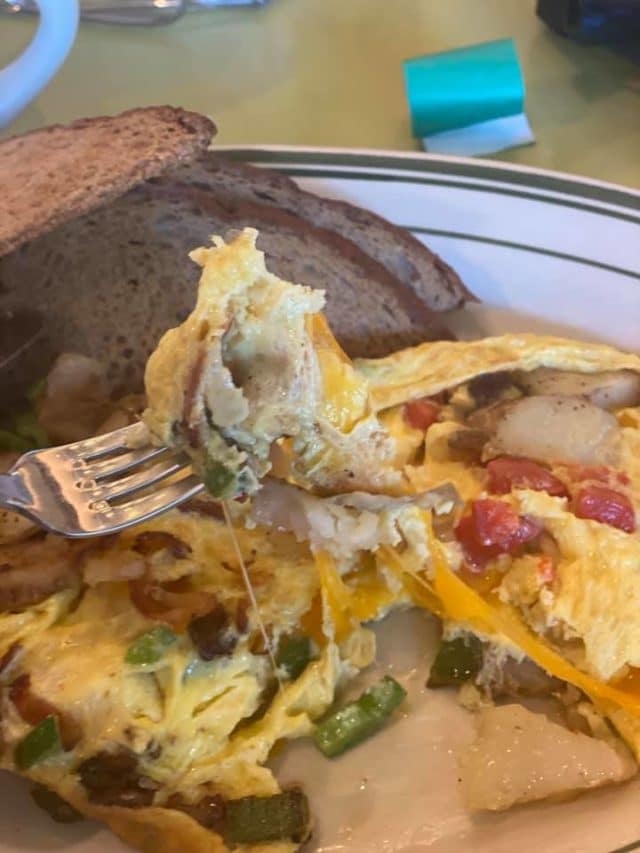 Come hungry – this is no ordinary pancake. I am not a sweet breakfast kind of person or a banana person. I had a bite of this and it's really good.
You can join the waitlist on Open Table.
2. Columbia Restaurant
Columbia Restaurant is owned by the same family that owns Goody Goody but other than great food and service, that's where the similarity ends. This is a very large, beautiful restaurant and it's got a little bit of a formal feel to it. They've been around for almost 100 years so they've perfected their menu for sure.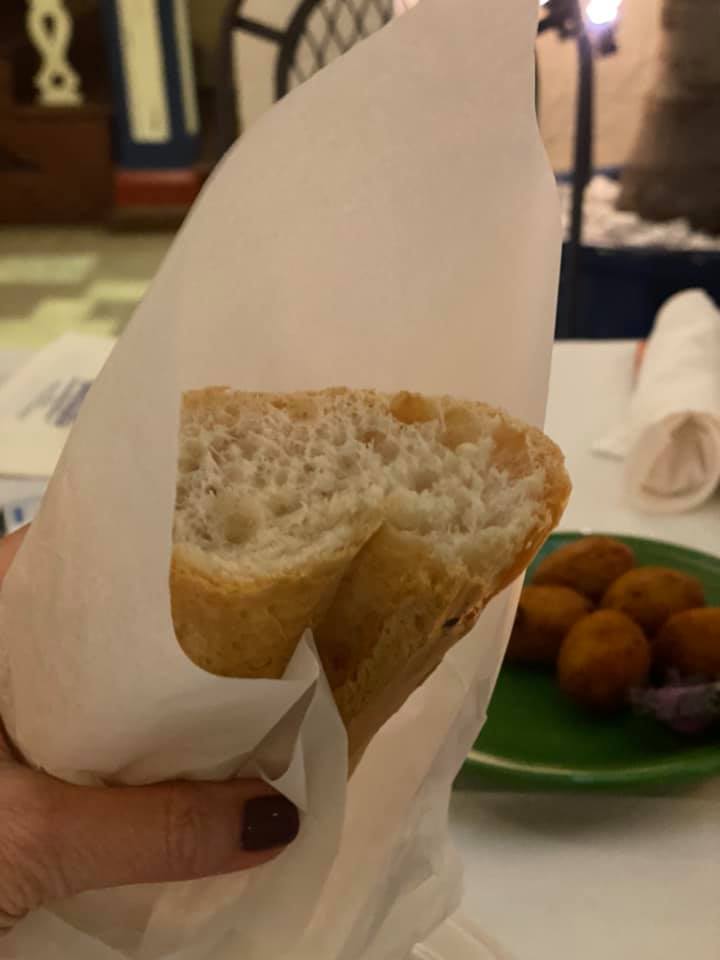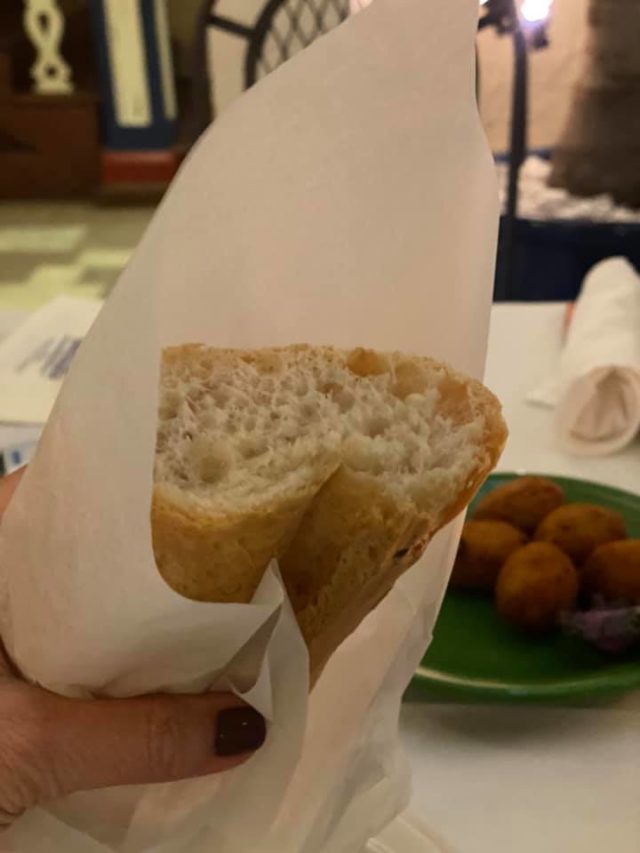 We were dressed resort casual and saw other diners dressed as casual or more casual than we were but if I had a do-over, I would have got a little bit more dressed up. This place as that kind of feel. It's not stuffy or pretentious but there is a special occasion feel. We even saw a marriage proposal during our dinner.
Columbia Restaurant has a large menu and their cuisine is Spanish-Cuban. This is a cuisine I'm not super familiar with so I asked our waiter for recommendations and he didn't disappoint. We enjoyed the Salteado, which is a meat and vegetable dish prepared on an iron skillet with yellow rice and the La Completa Cubana, which was Cuban sampler platter.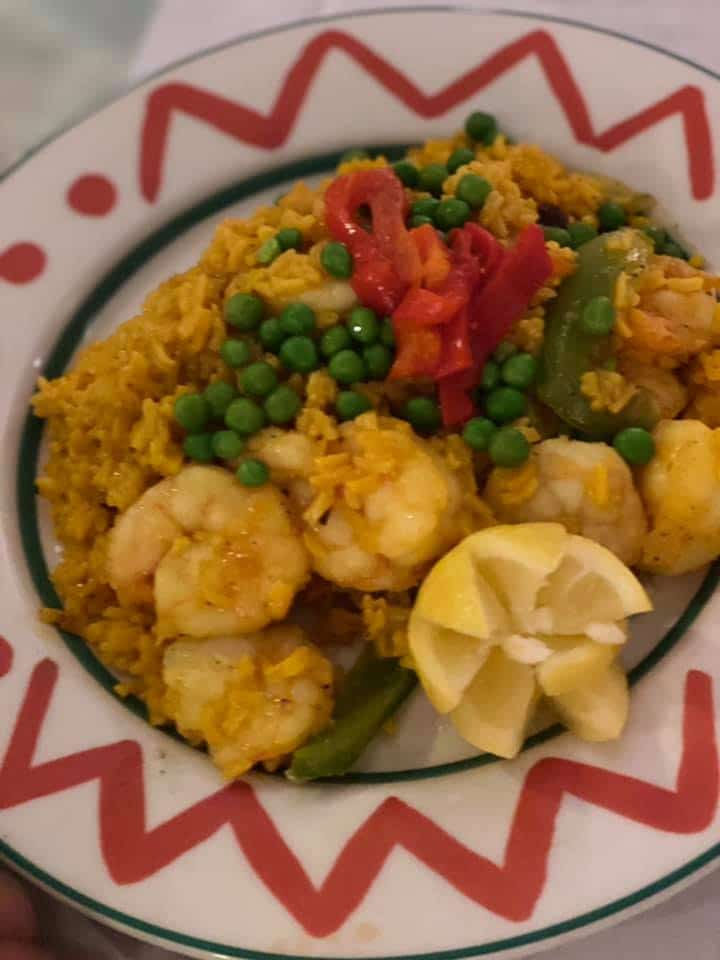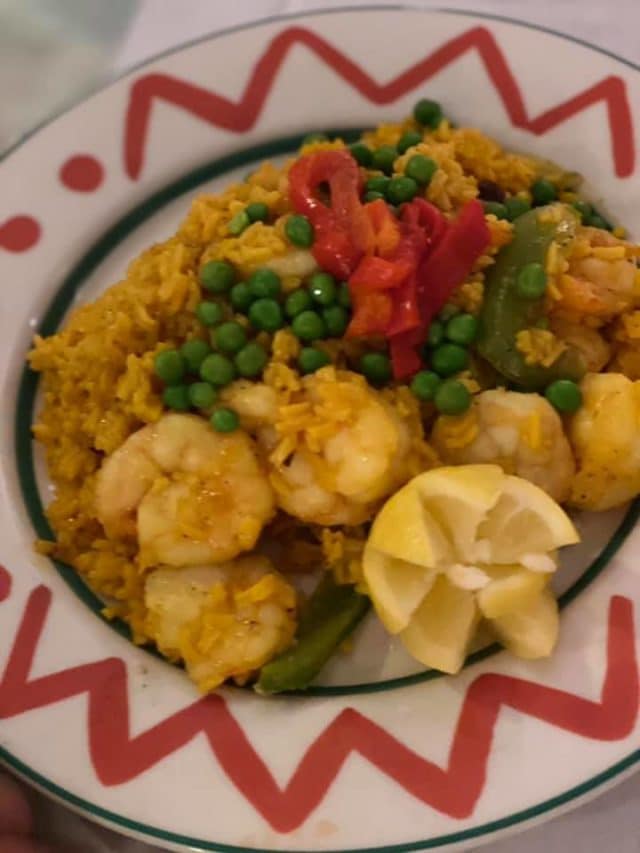 My kids tried two different shrimp dishes and they both cleaned their plates.
The food is very savory and flavorful, but not overly spicy. They serve amazing fresh bread when you sit down. Don't miss that.
Reservations recommended, and parking is limited. If you come for lunch you can take the free streetcar.
There is a small children's menu. We didn't order from it and according to the waiter, the portions are small so this is probably best suited toward small appetites or younger kids.
3. Gen-X Tavern
With this lineup, it's really hard to pick a favorite but if I had to pick a favorite, it would be Gen-X Tavern. The food is casual and fun and just a little bit quirky. The decor is pure 80's and 90's so if you eat here, definitely look around. If you had a favorite thing from the 80's and 90's, whether it's a Cabbage Patch Doll or an OG version of Nintendo, it's probably here.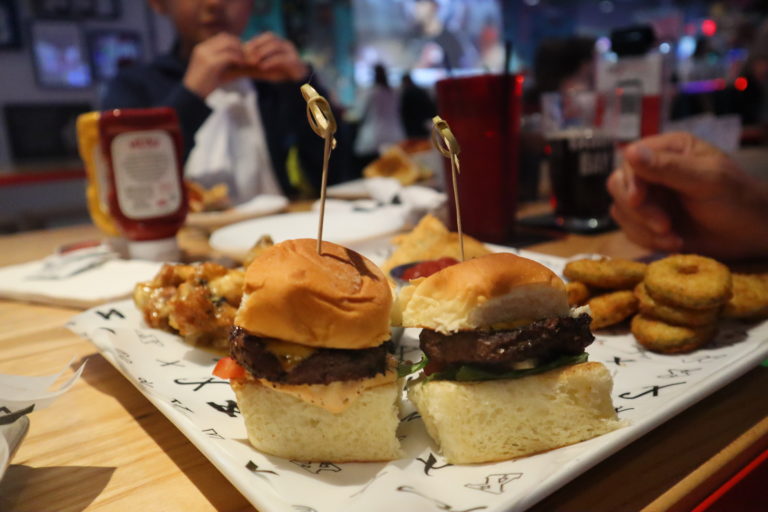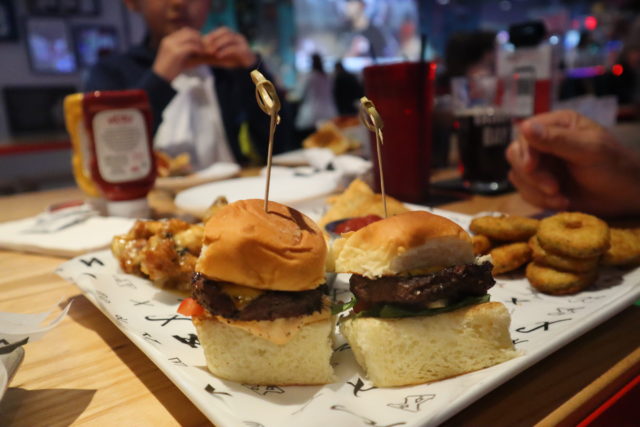 Download the SpotMenus app before you go. You will need it to view the menu in the restaurant. You can also have a look at it here.
Make sure you view the monthly specials. If you like egg rolls, they have a gourmet egg roll special each month. We had a spicy BBQ eggroll and it was perfection.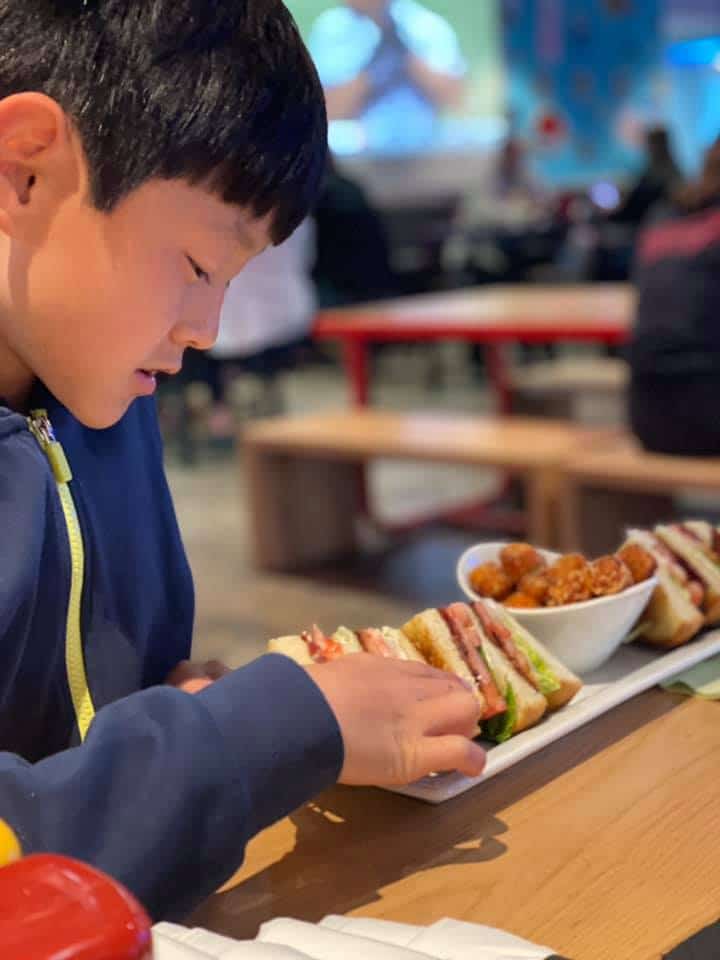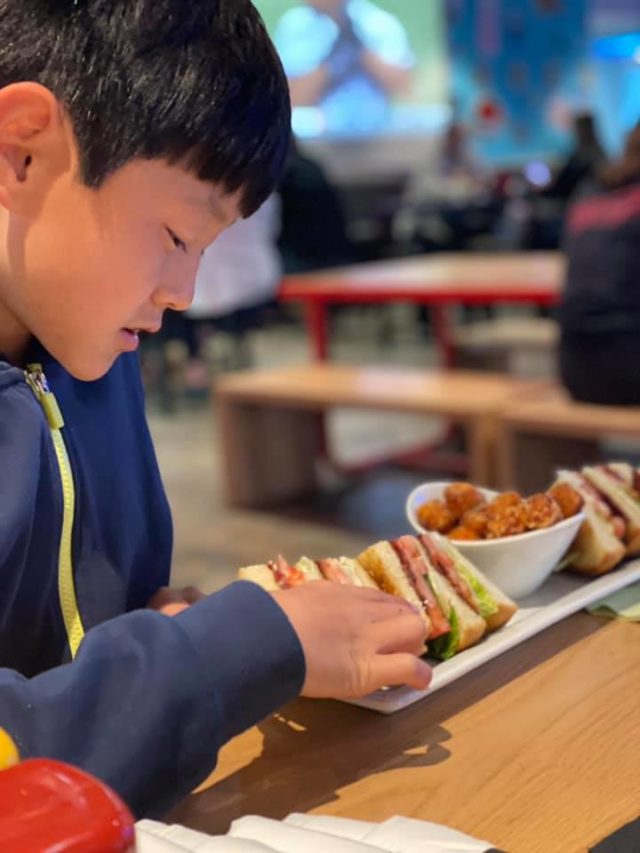 They have a fun selection of appetizers and burgers. I absolutely loved the Peanut Butter solution. It's a burger with bacon infused peanut butter, arugula, raspberry jalapeno jam and provolone. Obviously not your traditional burger but so delicious.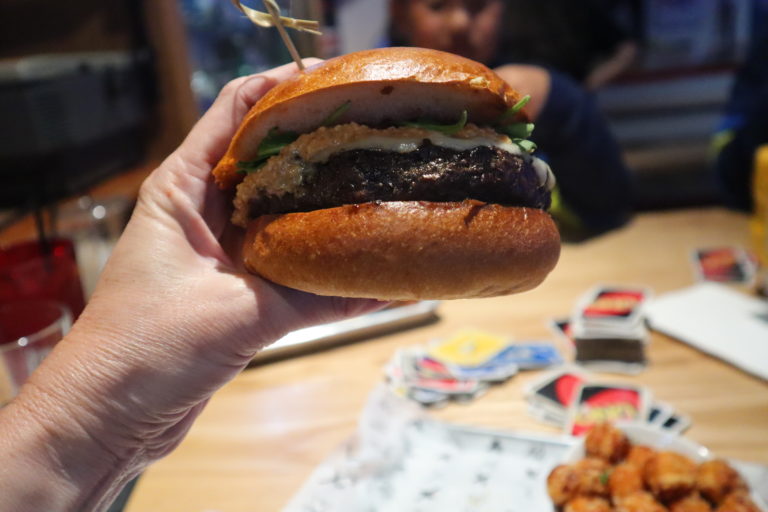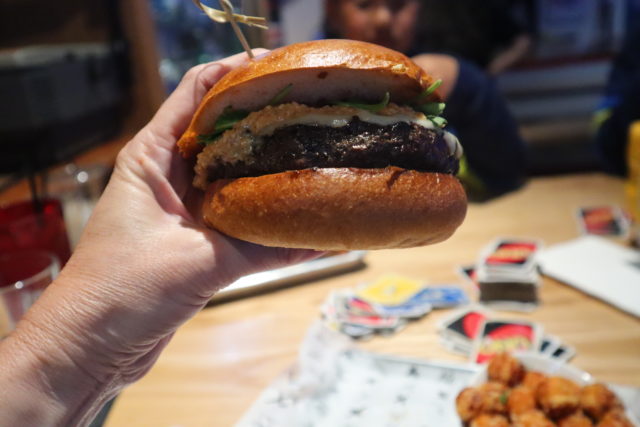 One of my kids ate the egg rolls as an entree (he is my spicy food loving kid) and the other one had the Six Degrees of Kevin Bacon BLT.
We were way too full for dessert but the Sleazy Brownie and homemade Pop Tarts were oh-so tempting. There was also a salted caramel CBD chocolate chip cookie offered. How fun does that sound?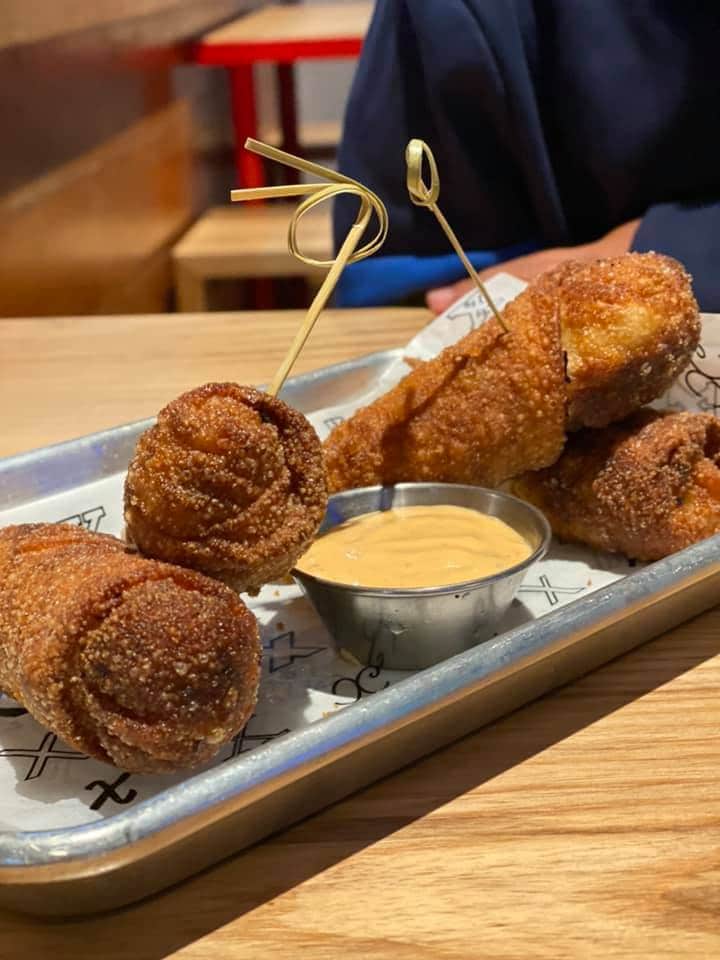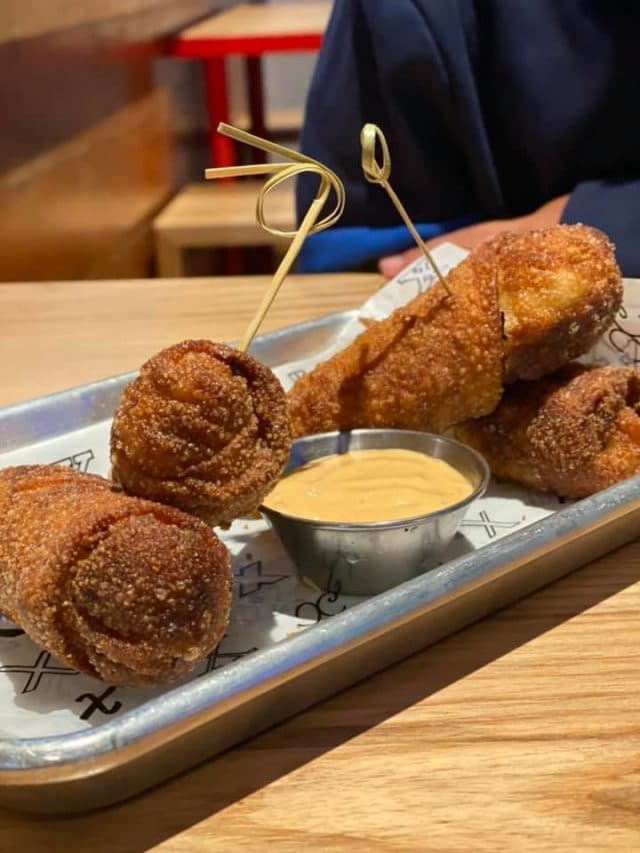 In addition to the vintage video games (and yes, it hurts my heart to call 1990's era video game vintage) there's a selection of board games diners can play. We played Uno and Battleship, which are throwbacks from my childhood that my kids like, too.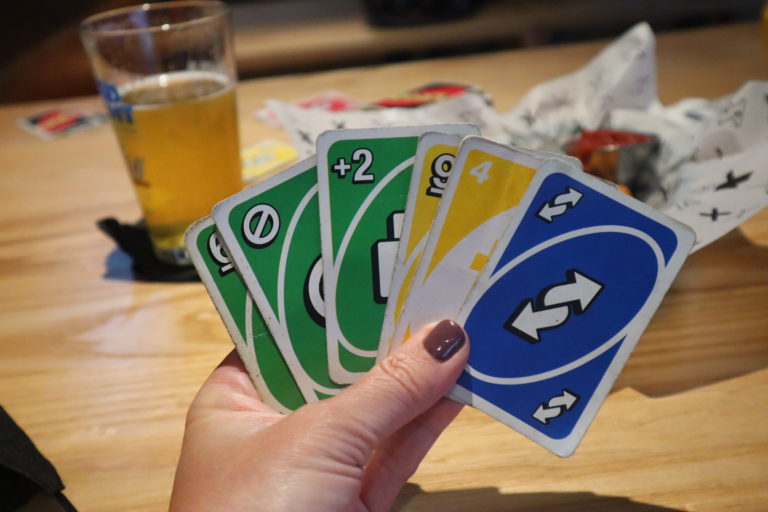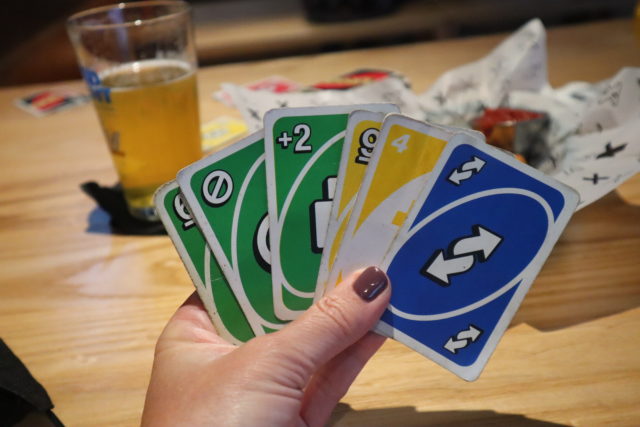 4. Armature Works
Heights Public Market at Armature Works is housed in a restored trolley barn, which gives it a fun industrial vibe. Inside, you'll find more than a dozen local restaurants in a carefully curated waterfront food hall. There are places to sit inside and outside.
We were a little bit confused when we approached the building because there were no signs on the outside to let you know what's inside. You've got to walk in and look around. It's very fun an eclectic and there are lots of food choices.
At first glance, Armature Works might not look super kid-friendly but I think it is. There's also probably some variation based on time of day. We went on a Thursday night and there were way more young adults than families. You'll probably see more families with kids on Saturday and Sunday during the day. There was a definite happy hour vibe, although I wasn't uncomfortable and I didn't feel we were out of place.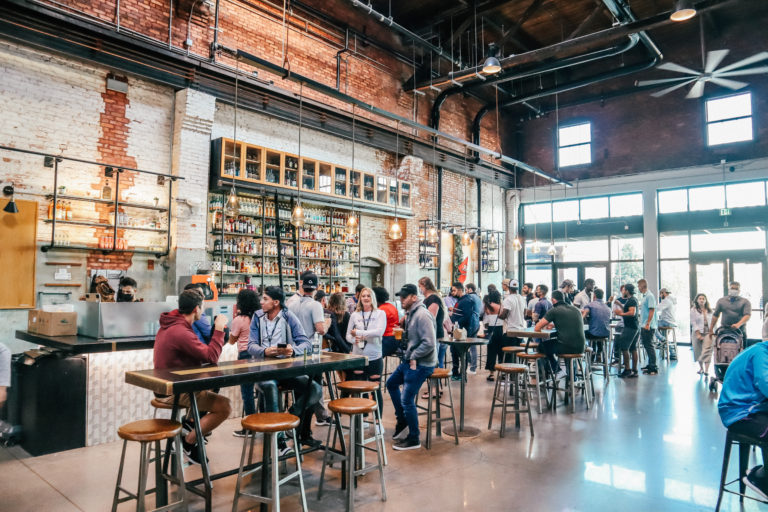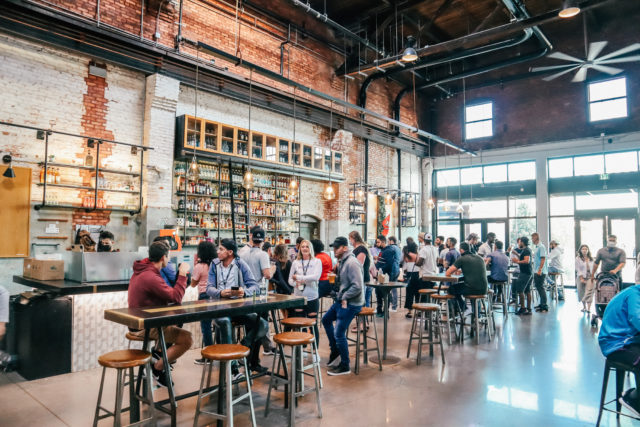 We had sandwiches and macaroni and cheese from Graeze 1910 and a gyro plate from Kippos. Both were A+. You can also find pizza, Cuban, BBQ, empanadas, sushi and plant-based. We were starving when we walked in and saw the burger place first so we got most of our food at Graeze 1910. Everything looked delicious and I wish I could have squeezed some more in.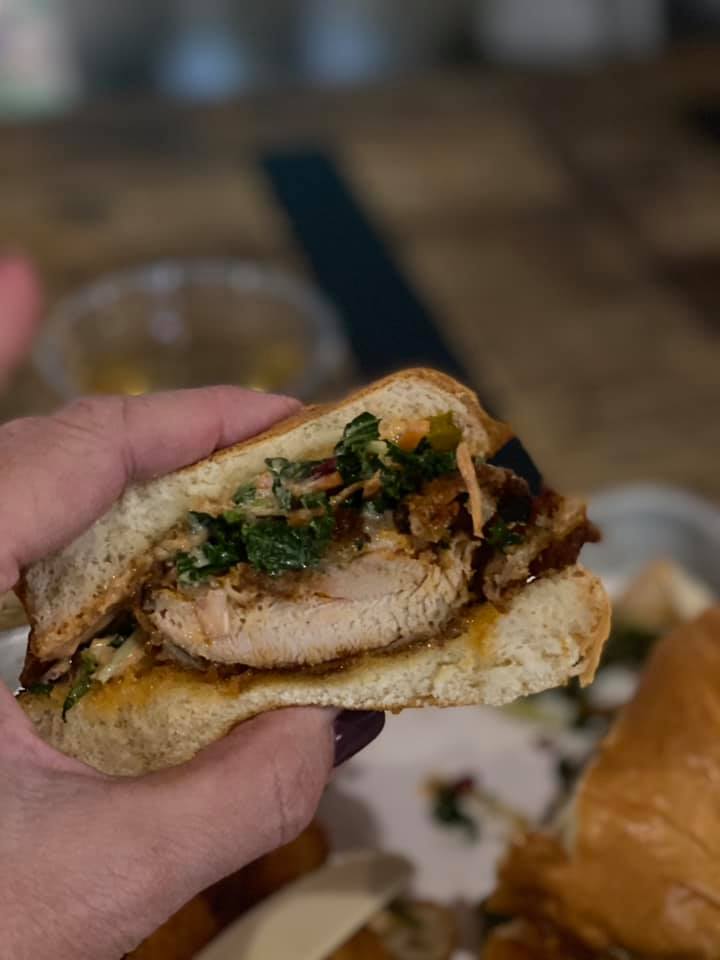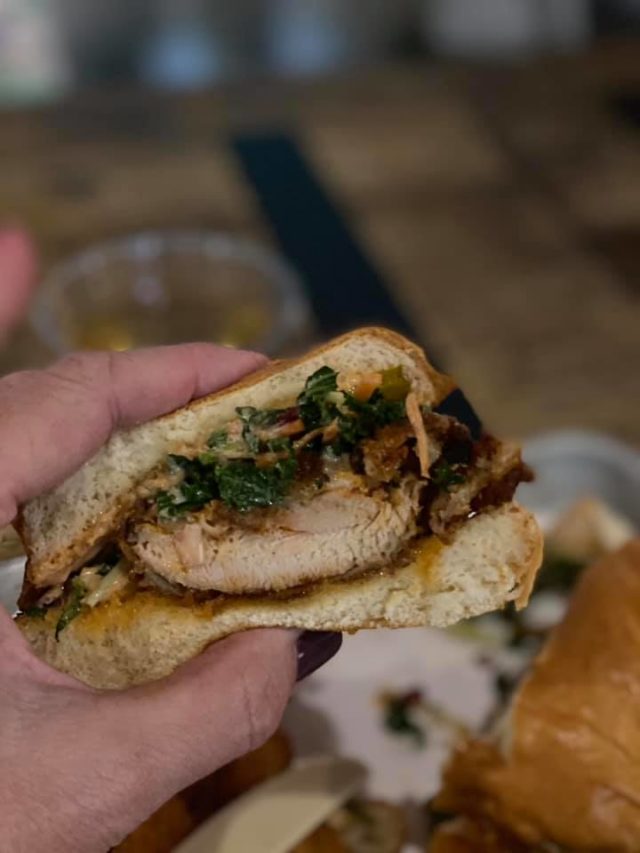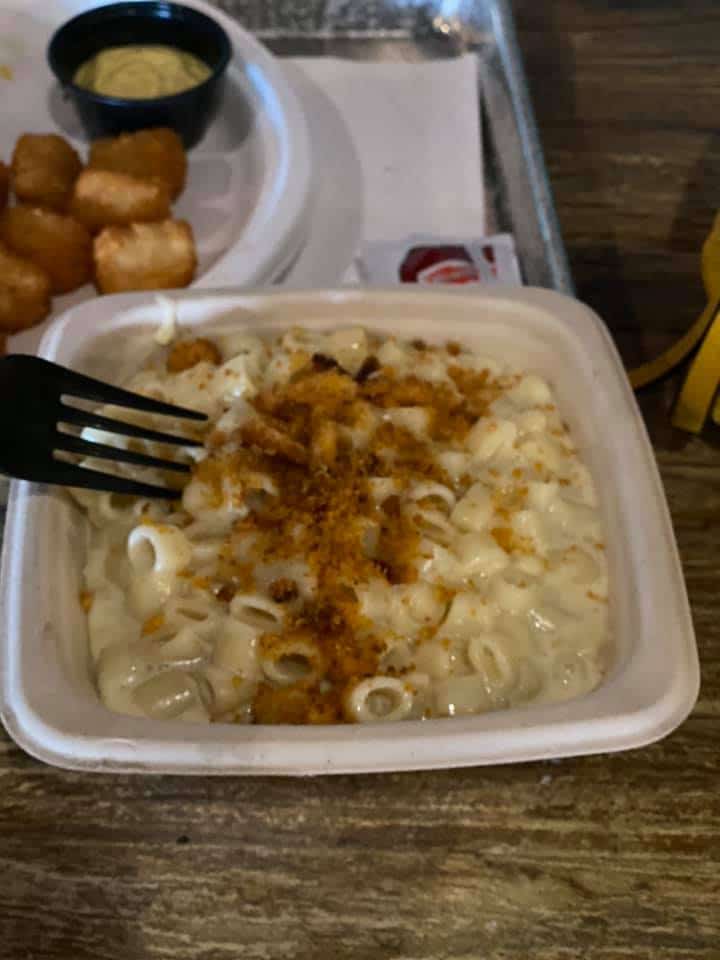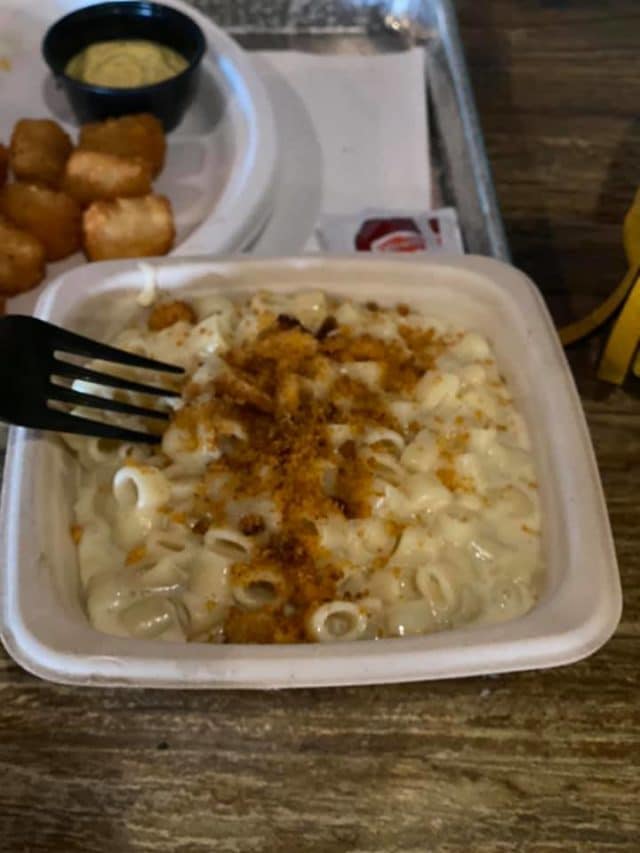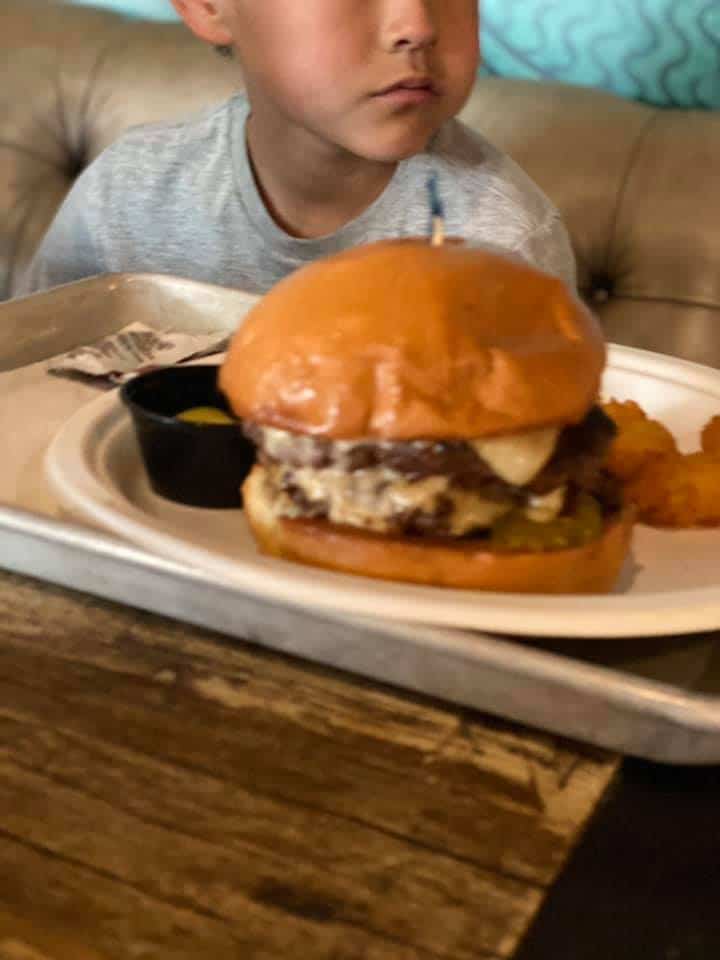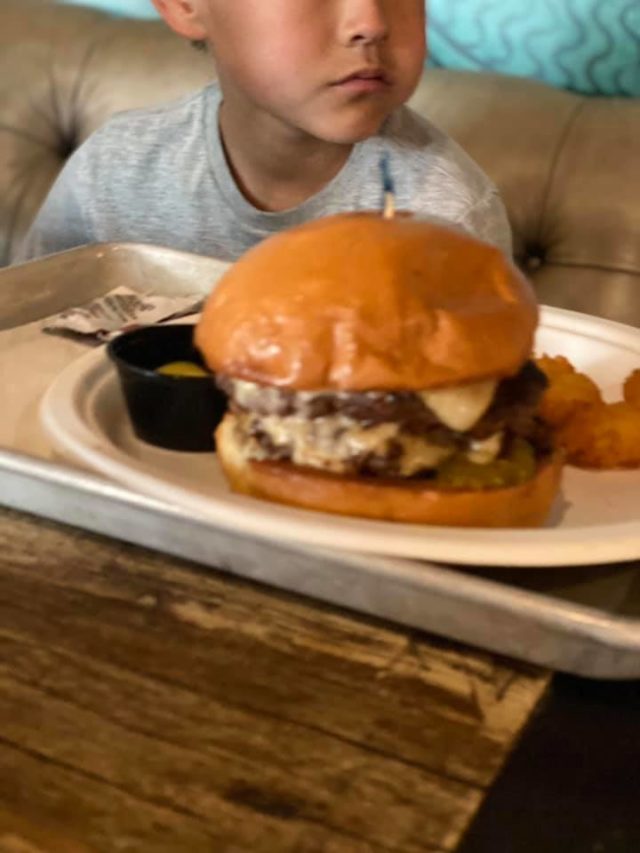 5. Oxford Exchange
If you are looking for an awesome brunch in downtown Tampa, the Oxford Exchange is a must try. They also serve lunch.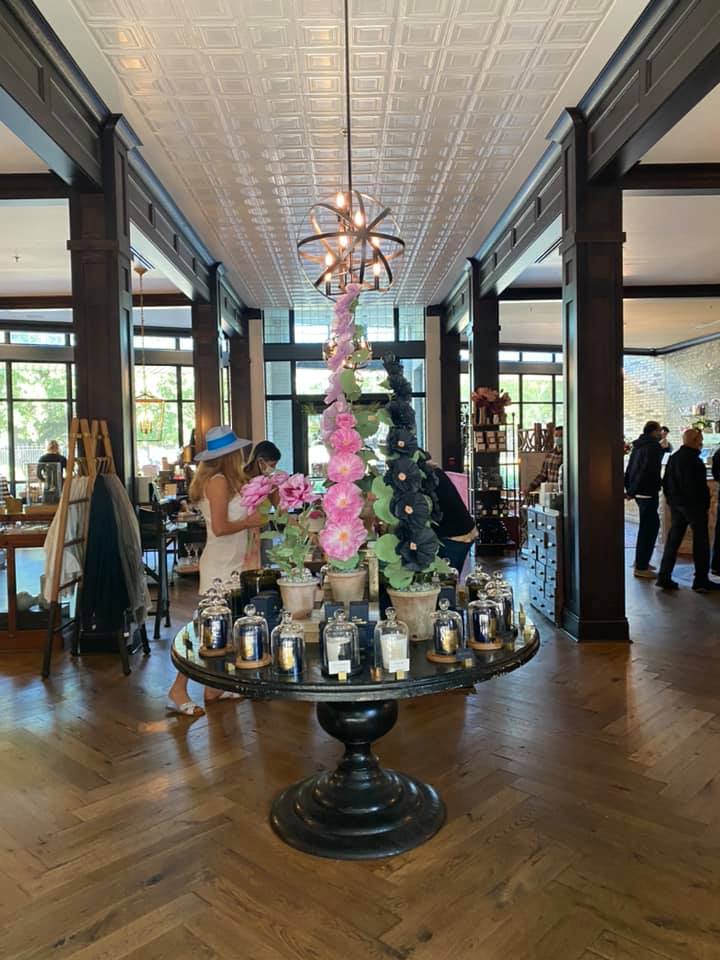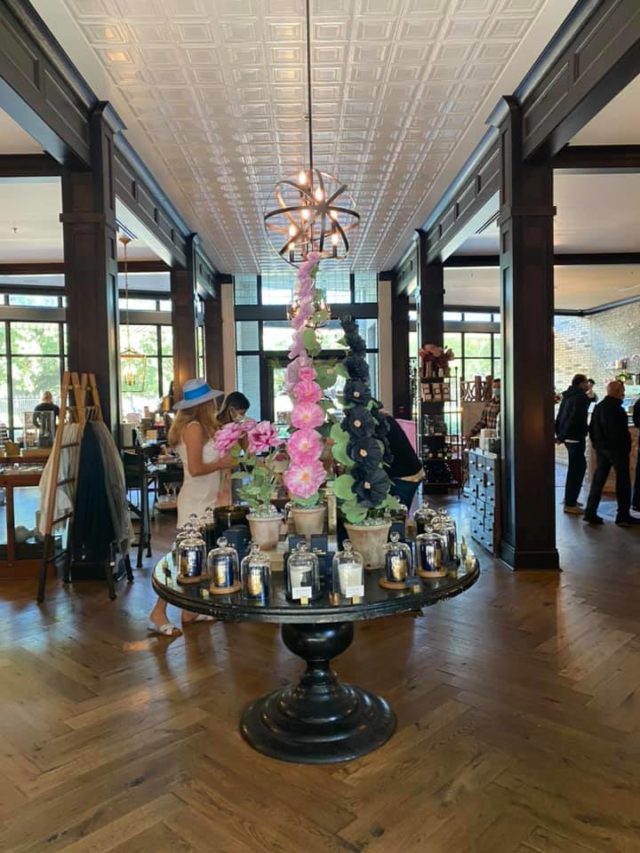 In addition to the restaurant, there's also a coffee bar and a fun home decor shop/gifr shop to browse in.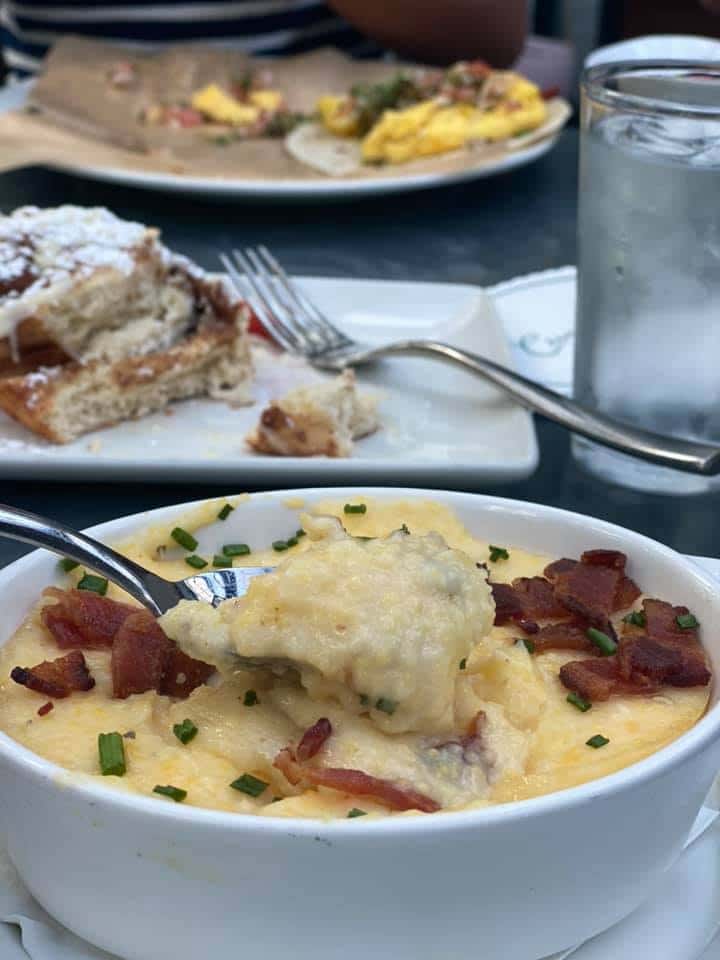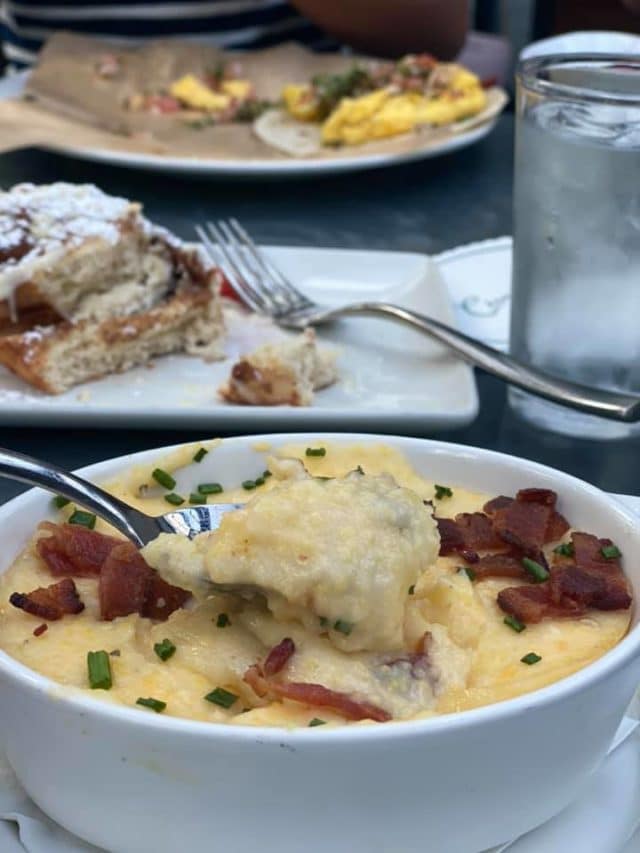 We absolutely loved the food and atmosphere at Oxford Exchange, although I'd caution you against taken really young or extra wiggly kids here. The vibe is very elegant. We saw a lot of people that looked like they were on brunch dates or girlfriends outings. I didn't see any other families when we dined here.
I'm not calling Oxford Exchange not family friendly but I think it's better suited to a grownup outing unless your kids are pretty comfortable with sit down, upscale dining. You're going to know your kids best. The service was impeccable and I in no way felt my kids weren't welcome but if they'd been a little younger or a little less seasoned restaurant goers, I probably wouldn't have gotten the benefit of the full experience. This is the kind of place you want to savor and not have to cut someone's meat.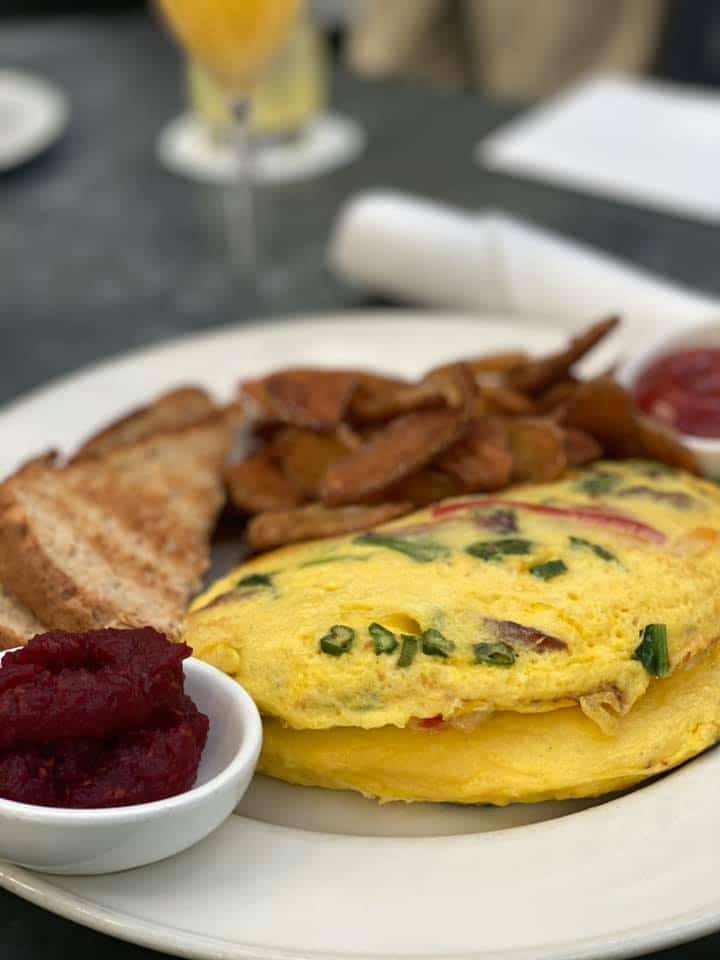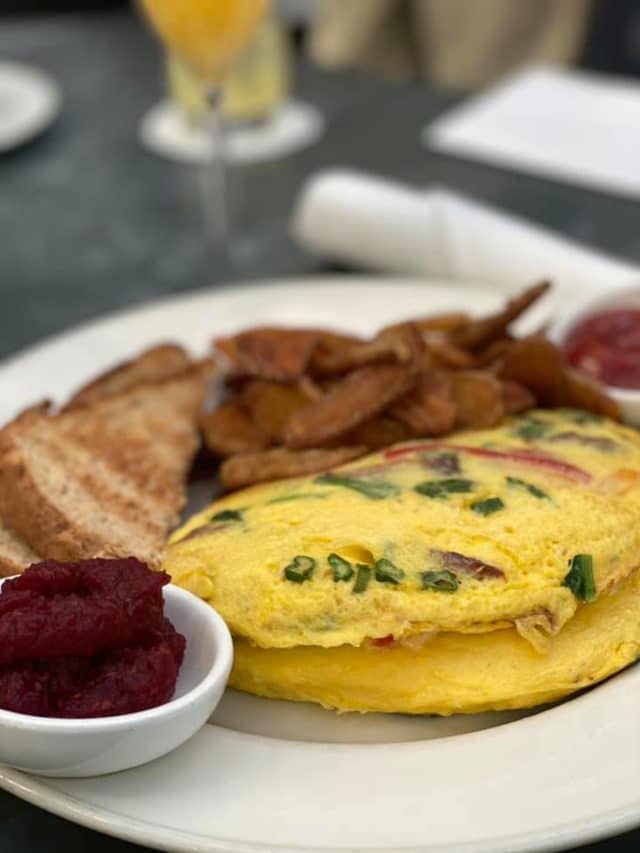 Food Network Magazine named Oxford Exchange the Most Instagrammable Restaurant in Florida. Architectural Digest named it among the 50 Most Beautiful Independent Stores in the US.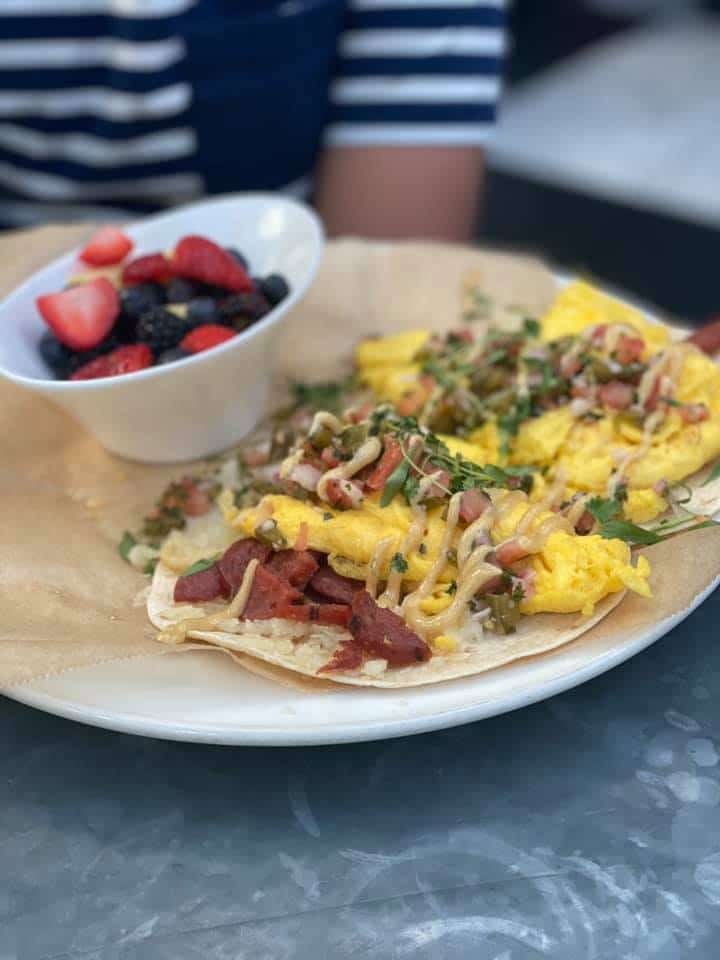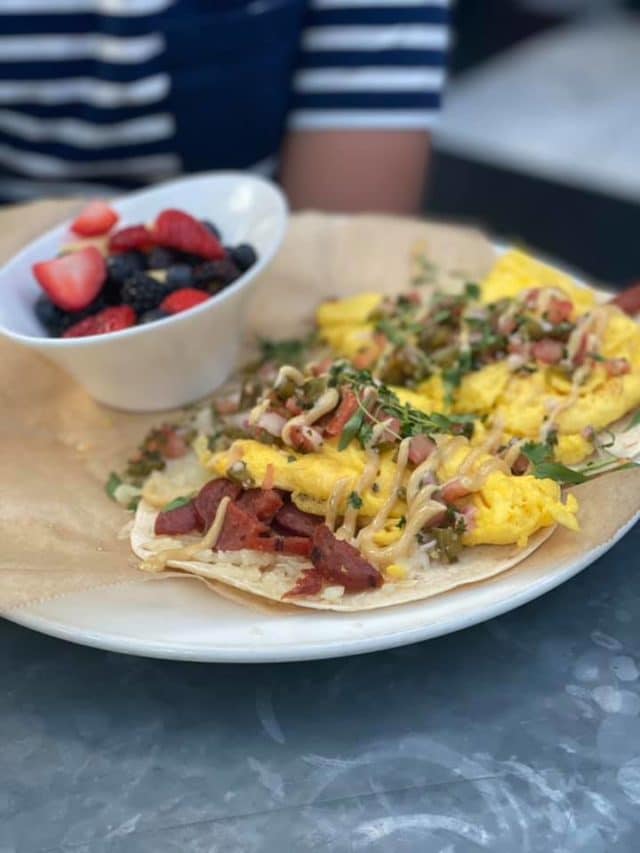 6. Sparkman's Wharf
Tampa Bay's latest outdoor and entertainment destination, Sparkman Wharf is located in the Channel District along the Garrison Channel. You can enjoy a new type of dining experience housed in refurbished shipyard crates. This outdoor experience offers a lush one-acre park to enjoy friends, family, and even your furry friend. This is the perfect place to take in the great waterfront views, craft beer, live music, and exceptional dining.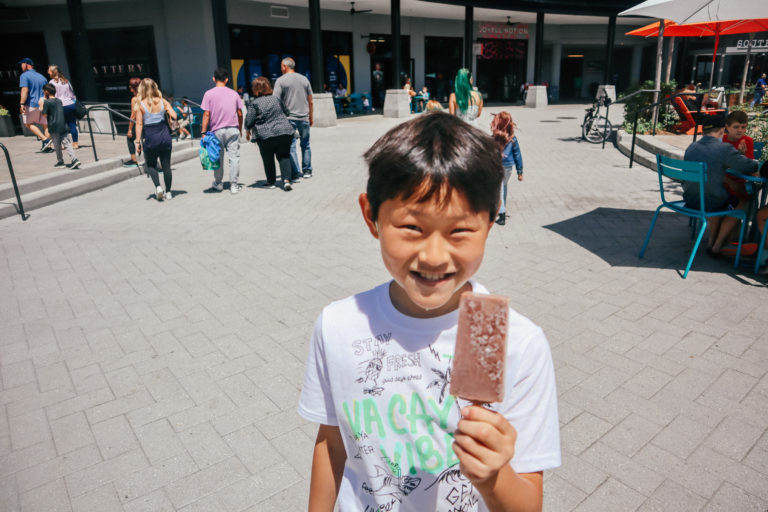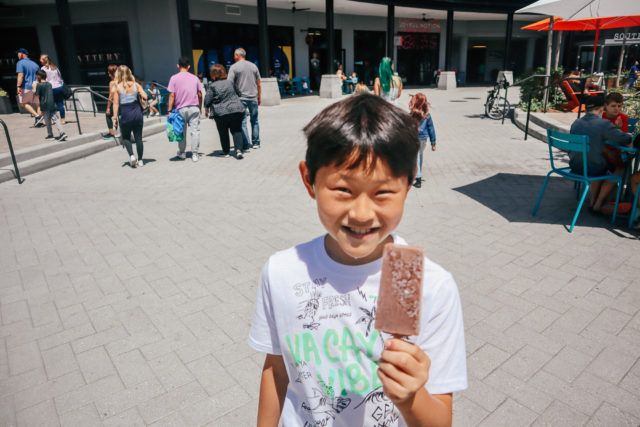 While we didn't eat at Sparkman's Wharf, we had a blast hanging out. We spent a couple of hours here relaxing in the sunshine while our kids made friends and played cornhole. Believe me, I was trying to summon up some appetite because the food looked incredible but we'd really splurged on breakfast and I just couldn't make it happen.
Whether you're looking for ice cream, tacos, BBQ or a beer, Sparkman's Wharf will offer you all that plus more choices.
Exploring more of Tampa?
Save up to 50% on combined prices for admission to must-see attractions! Shop Now at CityPASS.com!
Honorable Mentions
We also really loved Corazon, the restaurant inside Hyatt Place Hyatt House, which is where we stayed in downtown Tampa Bay. They have both inside and patio seating and a small menu full of sandwiches, salads and light bites.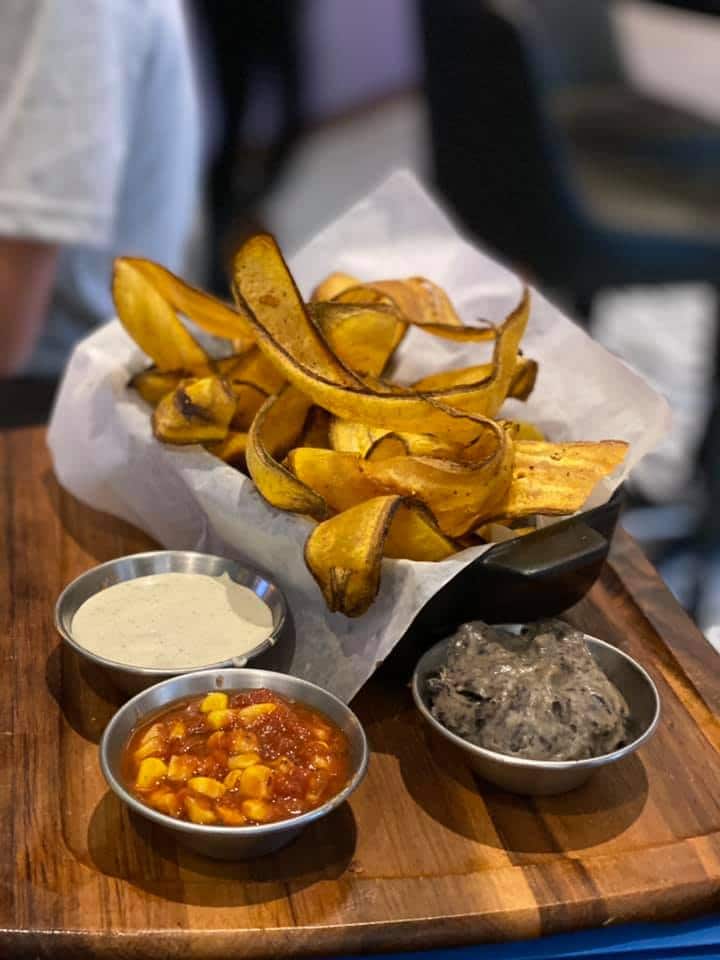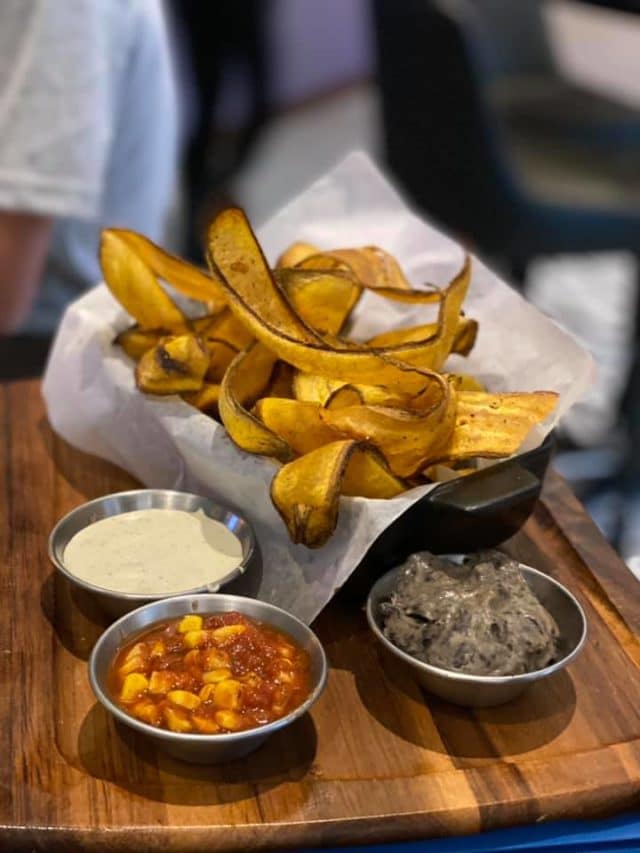 We had a late lunch/snack here upon our arrival. My kids split a burger and my husband and I munched on truffle fries and plantain chips with various dips. All delicious.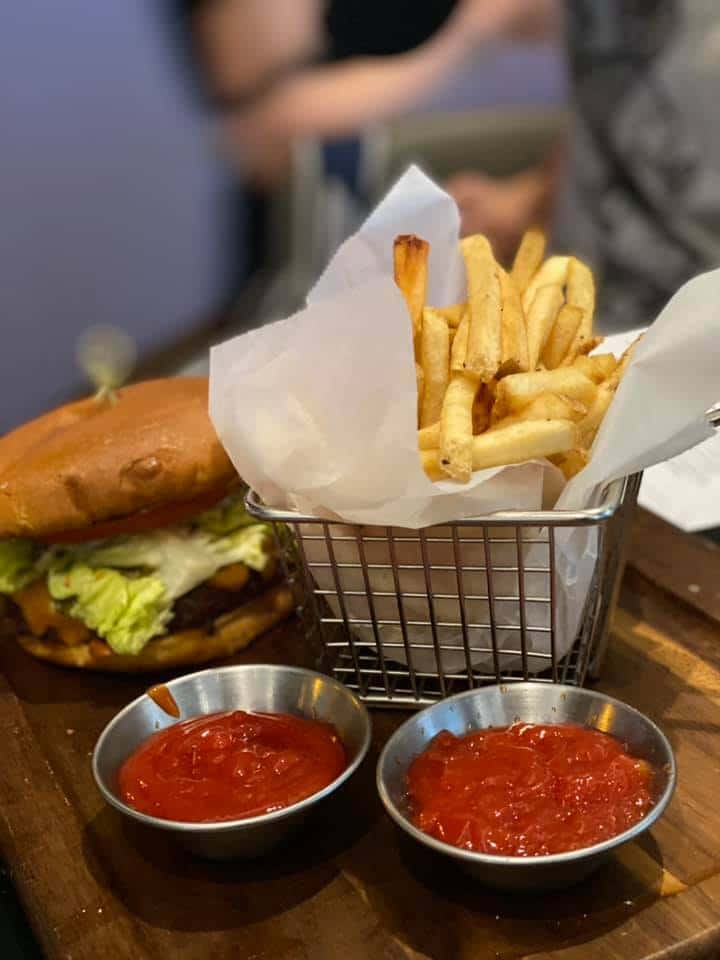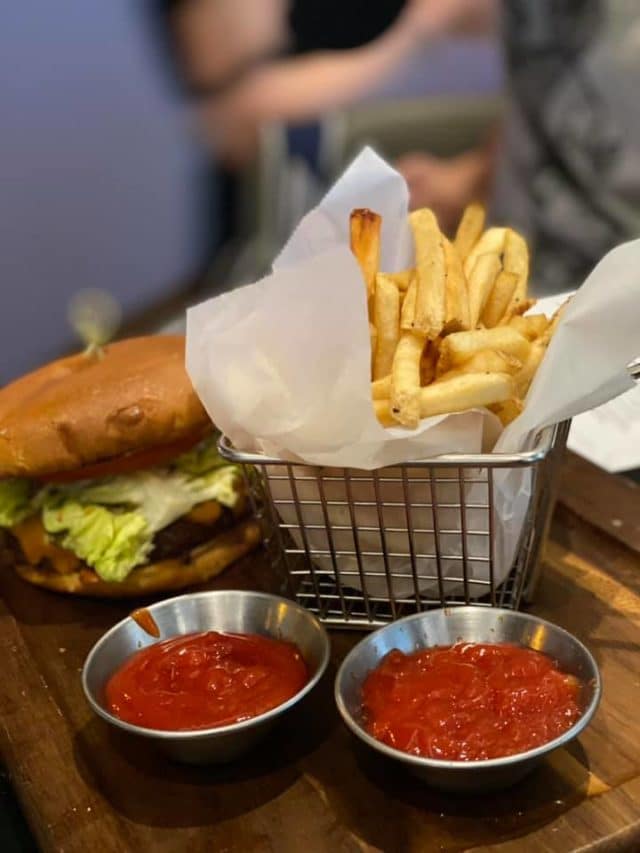 If you're spending time at Busch Gardens Tampa Bay, we found they had a really nice selection of restaurants. The food and wine festival was happening when we visited and we had several great things to eat, such as a Beyond burger with balsamic glaze and shrimp and grits. If you've been reading my travel posts for any length of time, you know I never pass up the opportunity to eat shrimp and grits. These were pretty good.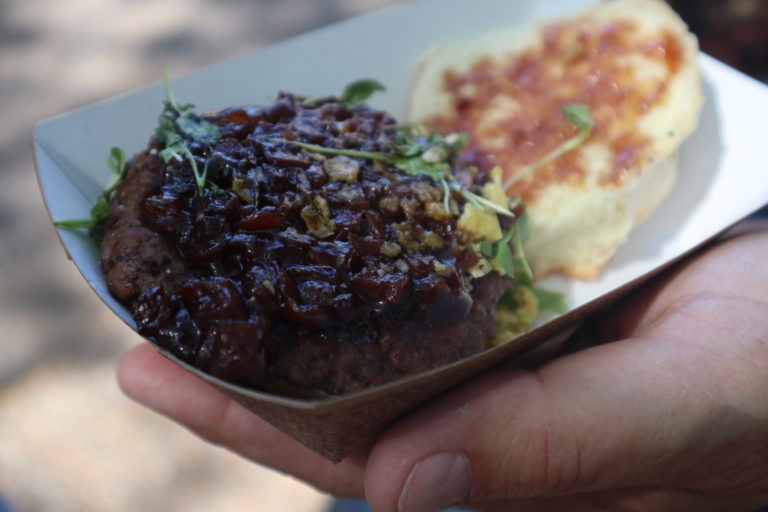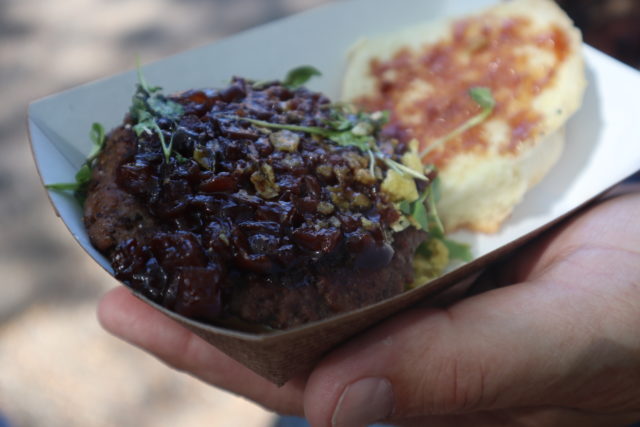 For more info on the best restaurants in Tampa Bay, check out the Visit Tampa Bay website. They have a food and drink guide on their homepage that has lots of other recommendations.
Going somewhere? Check out these great travel deals on Kayak.com