Star Wars Land News at Disneyland Spring 2019 Update
(This post may contain affiliate links. Read my full disclosure.)
Star Wars: Galaxy's Edge is so close we can almost taste it. Disney CEO Bob Iger let it slip recently that the Star Wars themed area in Disneyland will open in June. Many are hoping that a soft opening as early as may might be in the sabacc cards. As excitement mounts, Disney is still pretty secretive about what we can expect. Although the details may remain a mystery until the gates finally open on this new terrain; Here is everything we know in Star Wars Land news so far.
UPDATE – March 7th 2019:
Disneyland's Star Wars: Galaxy's Edge has an opening date of May 31, 2019!
Here's what the Disney Parks Blog had to say:
Guests planning to visit Star Wars: Galaxy's Edge at Disneyland park in California between May 31 and June 23, 2019 will need valid theme park admission and will be required to make a no-cost reservation, subject to availability, to access the land. Information on how to make a reservation will be available at a later date on Disneyland.com and the Disney Parks Blog. Guests staying at one of the three Disneyland Resort hotels during these dates will receive a designated reservation to access Star Wars:Galaxy's Edge during their stay (one reservation per registered guest); valid theme park admission is required.
Wowza. If you have questions or want to make a reservation, I recommend contacting Get Away Today. They will get you the best price on Disneyland tickets and they have the very latest scoop on things going on in the West Coast Parks.
An update was pushed out on the opening date of Star Wars: Galaxy's Edge at Walt Disney World today as well…read HERE for the latest.
https://youtu.be/ssgGCjpFP4Q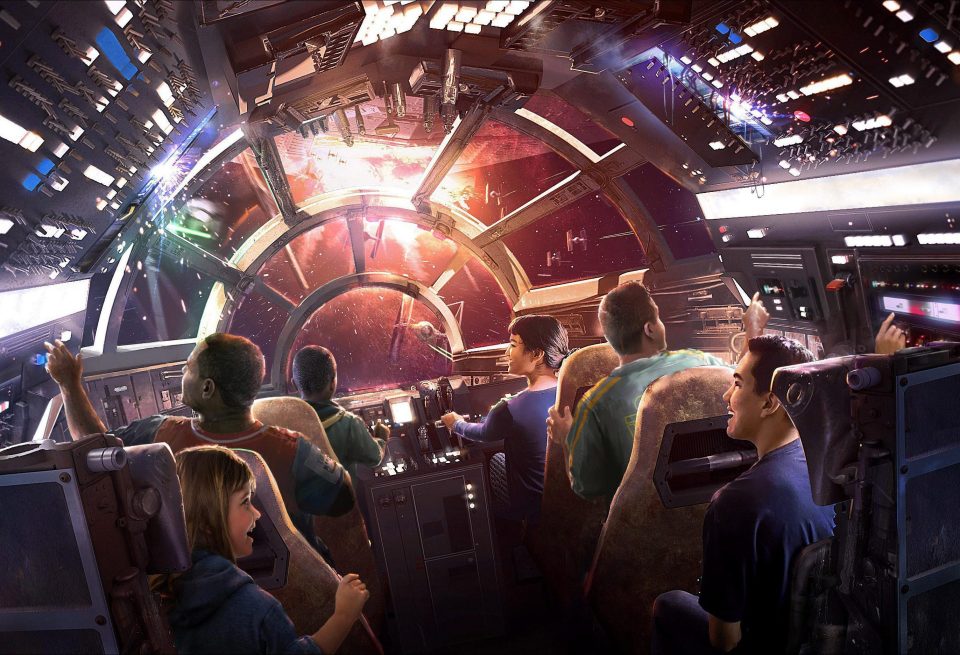 Star Wars Land New at Disneyland Spring 2019 Update
[Tweet "Star Wars Land News at @Disneyland – Spring 2019 Update #StarWarsLand"]
Disclaimer: We are a participant in the Amazon Services LLC Associates Program, an affiliate advertising program designed to provide a means for us to earn fees by linking to Amazon.com and affiliated sites. This post may also contain affiliate links to other sites where I will be paid a commission by the seller if you make a purchase. Thank you!
Story
First, what we know of Galaxy's Edge as a place. The setting places you on the planet of Batuu in an outpost called Black Spires. It gets its name from the scorched remains of giant trees that once dominated the horizon. Black Spires is a haven for scoundrels, villains, and knaves, the likes of which have only been seen in the Caribbean of Earth in the Milky Way galaxy. In this port town on Batuu, outcasts and runaways keep a low profile and smugglers can pick up work. Despite the remote location, however, the reach of the First Order and the rise of the resistance manage to cause further unrest in this disreputable town.
As you enter Black spires, you will find yourself in a marketplace with twisting vistas promising adventure around every corner. The Millennium Falcon is docked and a nearby cantina offers drinks and entertainment by an RX droid DJ. All around, the action is underscored by original compositions from John Williams.
Attractions
Very recently more information came out about the two attractions built for Galaxy's Edge. The Millennium Falcon ride was announced officially as Millennium Falcon: Smuggler's Run. It gives six people at a time a chance to crew the Millennium Falcon. Its basic operation will resemble that of Mission space, with each crew member having a specific job to perform. However, the HD projections and real time responsiveness fuse VR technology with motion simulators using new technology invented by Industrial Light and Magic. The ride will be adrenaline pumping and the results of your mission will somehow impact how you are treated by the residents of Black Spires. How far Disney will go in maintaining this part of the story remains a mystery.
The second attraction, Rise of the Resistance has always been shrouded in mystery and speculation continues about what this ride may actually be. What we know is that it will take place in two parts and that guests will at one point depart from their vehicle. The ride will– at least in part– be a trackless dark ride. The set pieces include full scale AT-AT Walkers and multiple encounters with an animatronic Kylo Ren.
It's going to be so cool!
Crowd Control
Star Wars Galaxy's Edge will attract major crowds. Disney fully expects a sell out crowd to be in attendance. In preparation, Disney initiated Project Stardust to free up space and enhance queues, walkways, additional seating and stroller parking all around the park. Currently, Sleeping Beauty Castle and the paths surrounding it are under refurbishment. Previously, work took place around It's a Small World, Dumbo, The Matterhorn, and Main Street USA. Walking space in Frontierland has increased, as has sitting space in Adventureland in the form of new Bengal Barbecue seating and the newly opened Tropical Hideaway.
As an additional measure for crowd control, Disneyland has increased ticket prices and annual passes, which have stretched out black out dates to coincide with the opening of Galaxy's Edge. Beyond these measures, there is new speculation that Disney may charge a premium for Galaxy's Edge attractions. The concept has some precedent, but remains unconfirmed.
Star Wars Galaxy's Edge is located near Big Thunder Mountain Railroad on the trail connecting Frontierland to Fantasyland. As such, it can be tied to the desert wilderness terrain and also considered a sort of expansion of Fantasyland similar to the one in Magic Kingdom in 2012.
That's what we know for now. I'll keep you updated as I hear more news, both at Disneyland and at the Star Wars Land scheduled to open later this year at Walt Disney World.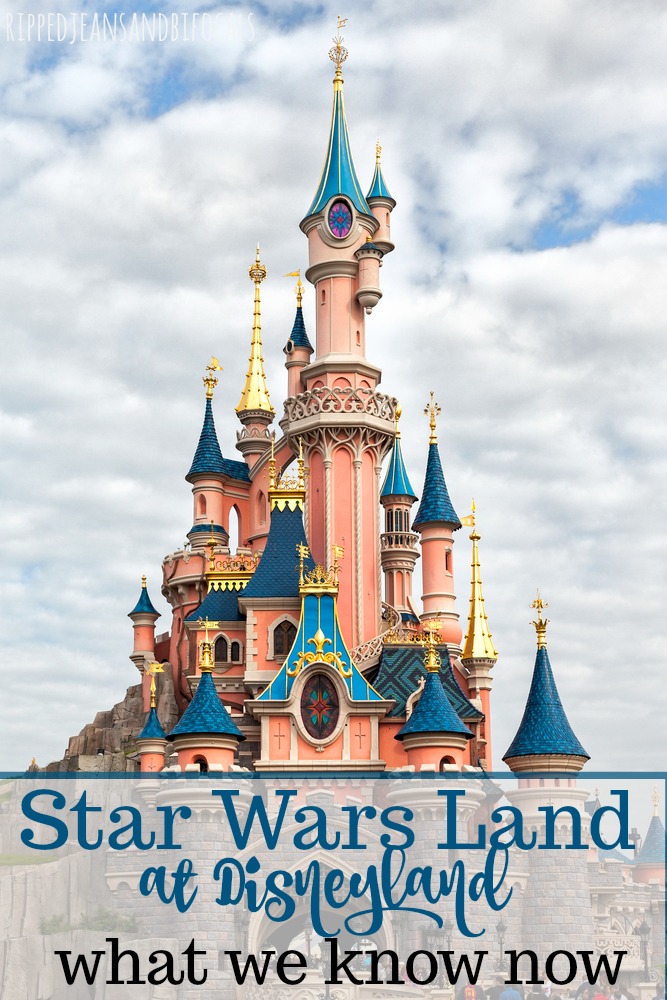 Want to get the very best ticket prices on your Disneyland Resort tickets? Check with my partners at Getaway Today. They're super nice, super knowledgeable and always have the scoop on the greatest Disneyland Deals.