Salted caramel pretzel turtles
(This post may contain affiliate links. Read my full disclosure.)
Ever heard the saying "fake it 'till you make it?" Sure you have but is that supposed to apply to baking? Would that be "fake it 'till you bake it" or "fake it don't bake it?"
How about salted caramel pretzel turtles? Sounds pretty awesome, right?
They are.
[Tweet "Make these easy salted caramel pretzel turtles"]
I love to bake but it seems like every December I get bogged down with trying to do all the things. I put pressure on myself to be Susie Homemaker and tell myself I should spend hours in the kitchen whipping up homemade holiday treats for everyone I am even remotely connected to: coworkers, neighbors, teachers, the mail carrier. I should be baking from scratch for every holiday party I'm invited to and putting together goody bags of treats for every kid in my kids' classes.
Disclaimer: We are a participant in the Amazon Services LLC Associates Program, an affiliate advertising program designed to provide a means for us to earn fees by linking to Amazon.com and affiliated sites. This post may also contain affiliate links to other sites where I will be paid a commission by the seller if you make a purchase.
Uh…no.
I'm so stinking busy this time of year that I consider myself a winner if I manage to match my socks when I leave the house. I like to give a nod to the season by making something special for my family to enjoy or to share with others, but most of the time, I find myself buying ready-made stuff.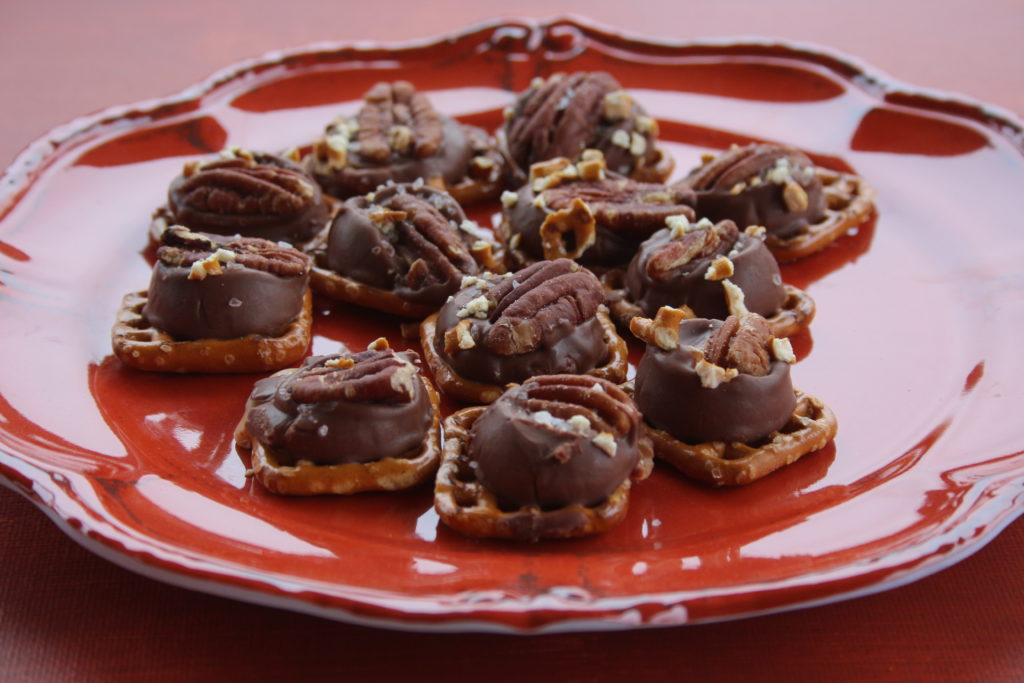 Salted caramel pretzel turtles: this is more of a kitchen hack than a recipe, but it's easy to make, fun to eat and it looks pretty enough to give as a gift if you're motivated to do so. And, salted caramel is SO a thing right now. You really can't go wrong with this one.
[amd-yrecipe-recipe:3]
The hardest thing with this recipe is unwrapping the Rollos. This is a great one to let the kids help with but you have to watch them – the temptation to just eat the Rollos is great. These make a nice gift or addition to a dessert table…they also make a nice treat with your coffee or tea…just a little bite of sweetness with a salty finish. You know you want them.
If you have "sweet treats" or "candy" board on Pinterest, here ya go: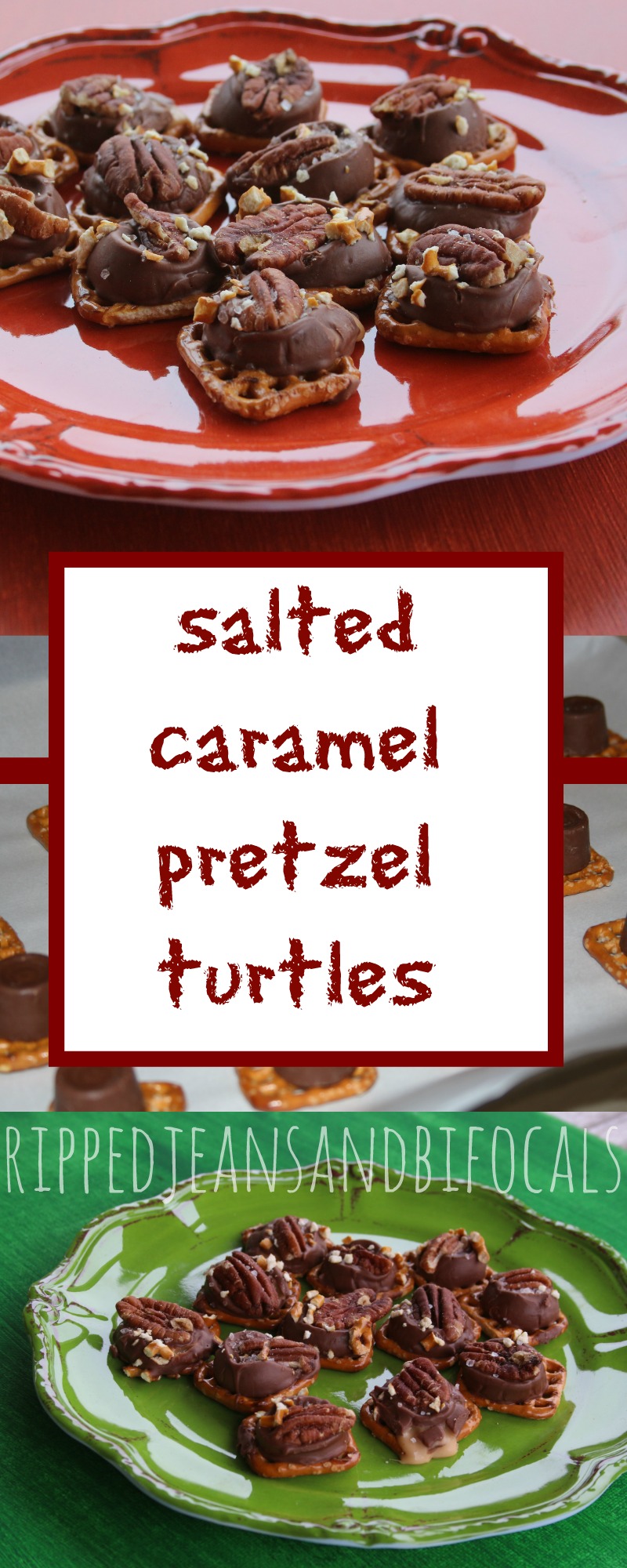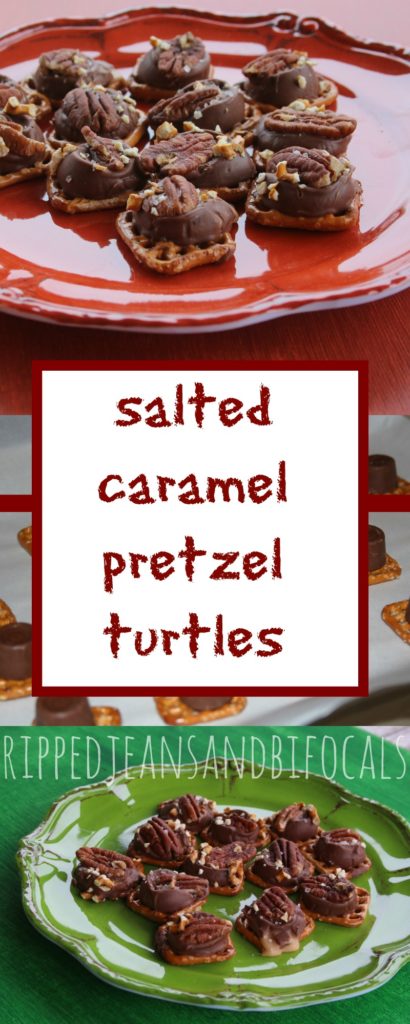 Enjoy! 'Tis the season for overdoing it. Take the easy road. Make these…and enjoy them.