Beastly Breakfast at the San Antonio Zoo
(This post may contain affiliate links. Read my full disclosure.)
Have you ever wanted to have breakfast where giraffes are the guests of honor? If the answer is yes, you need to check out Beastly Breakfast at the San Antonio Zoo. You can dine alongside the gentle giants of the savanna at this exclusive weekly breakfast, which includes an awesome meal, a private feeding opportunity and access to the San Antonio Zoo's animal care specialists.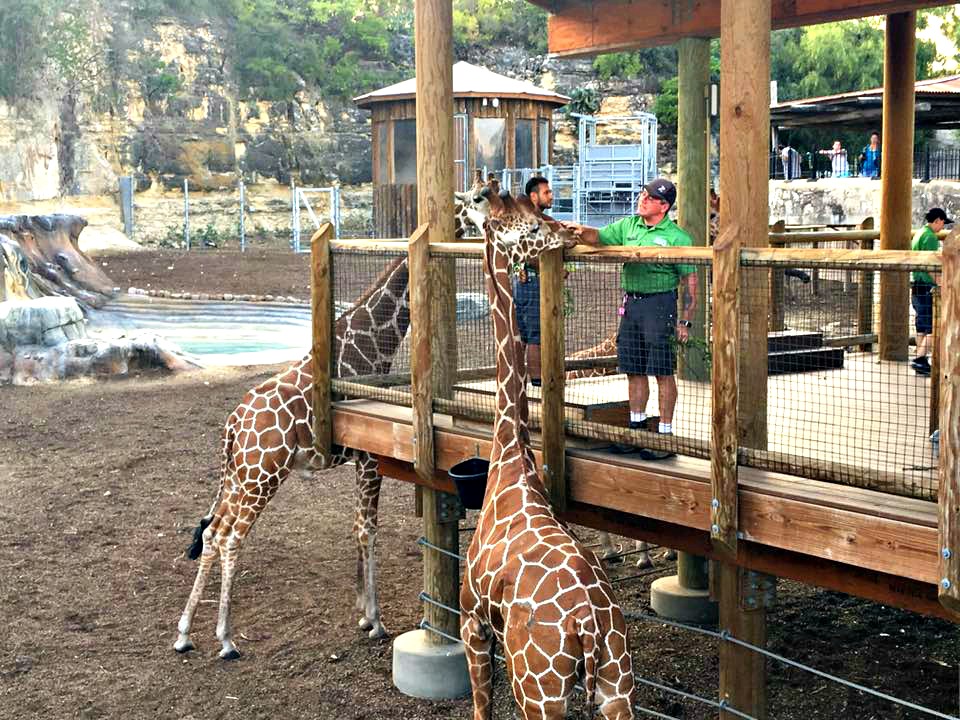 Beastly Breakfast at the San Antonio Zoo
As a Zoo Troop blogger, I receive free admission to the San Antonio Zoo and other perks and experiences throughout the year. All opinions are mine.
My family and I had the opportunity to attend a media preview of Beastly Breakfast and this is such a seriously cool opportunity. If you're in San Antonio, you know how awesome our zoo is. If you're planning a visit, you're going to want to add a day at the zoo to your "must-do" list.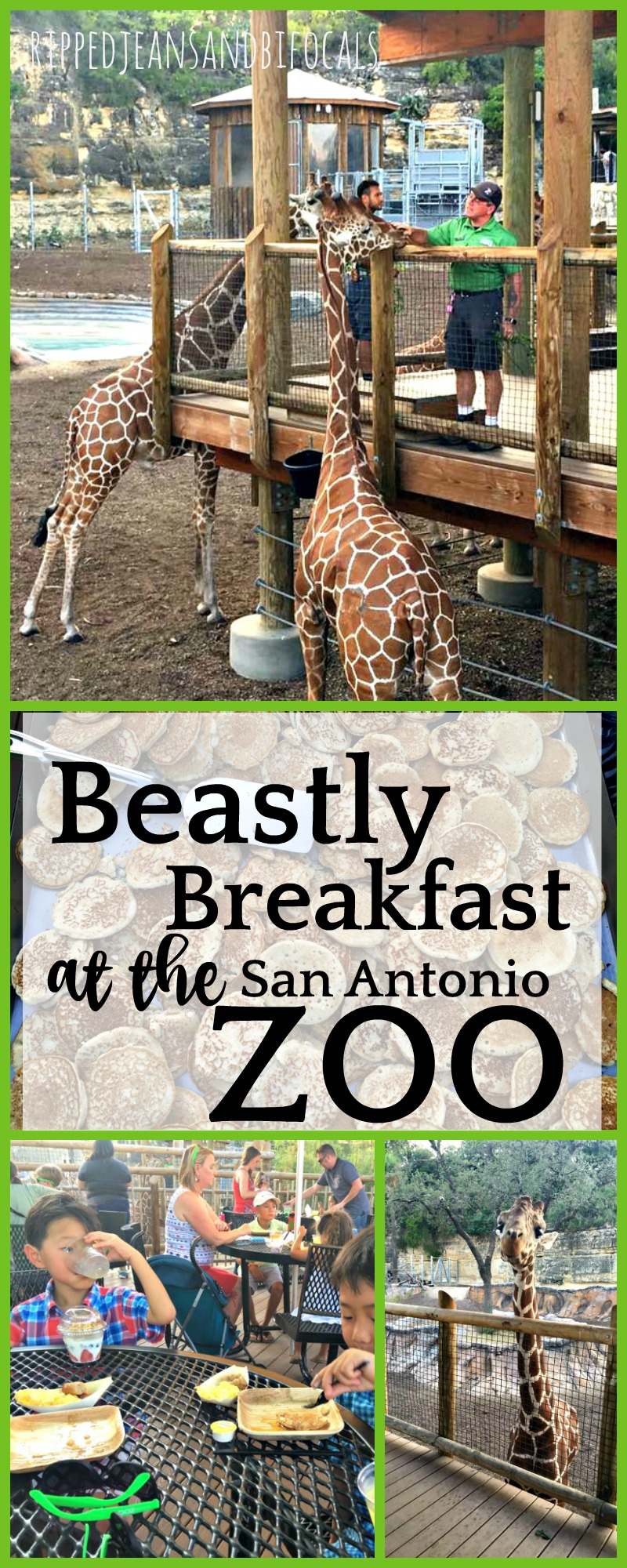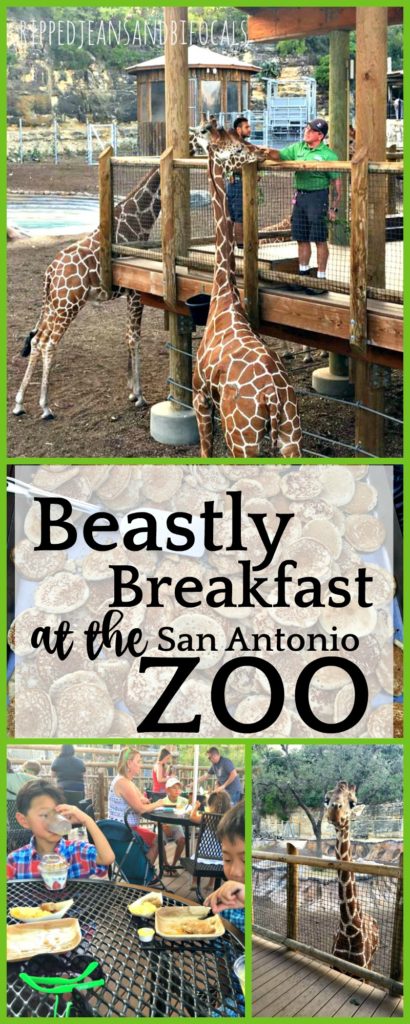 I've loved the San Antonio Zoo for as long as I can remember. It's changed over the I'm-not-gonna-say-how-many-years that I've been going but yet it doesn't change in some ways. The savanna where you can view the giraffes is next to the elephants, which is always my favorite place to visit.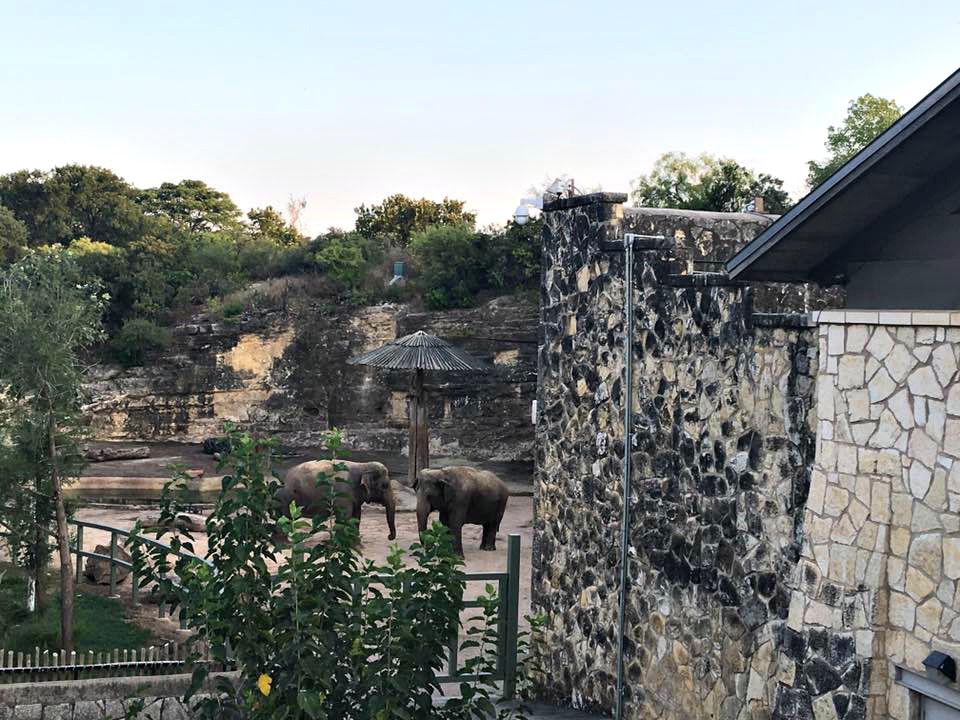 [Tweet "#BeastlyBreakfast at the San Antonio Zoo #ZooTroop17"]
Beastly Breakfast is a unique dining opportunity that allows you early entry into the zoo. Our Texas summers are blazing hot and the opportunity to get a peek into the goings on in the zoo during the part of the day that passes for cool in Texas is not to be missed. Beastly Breakfast begins at 8:30 a.m. on select days (check in is at 8:00)) and guests have a unique 90-minute experience that includes a delicious breakfast with a view of the Savanna followed by an up close and personal giraffe feeding experience and one-on-one access to animal care specialists.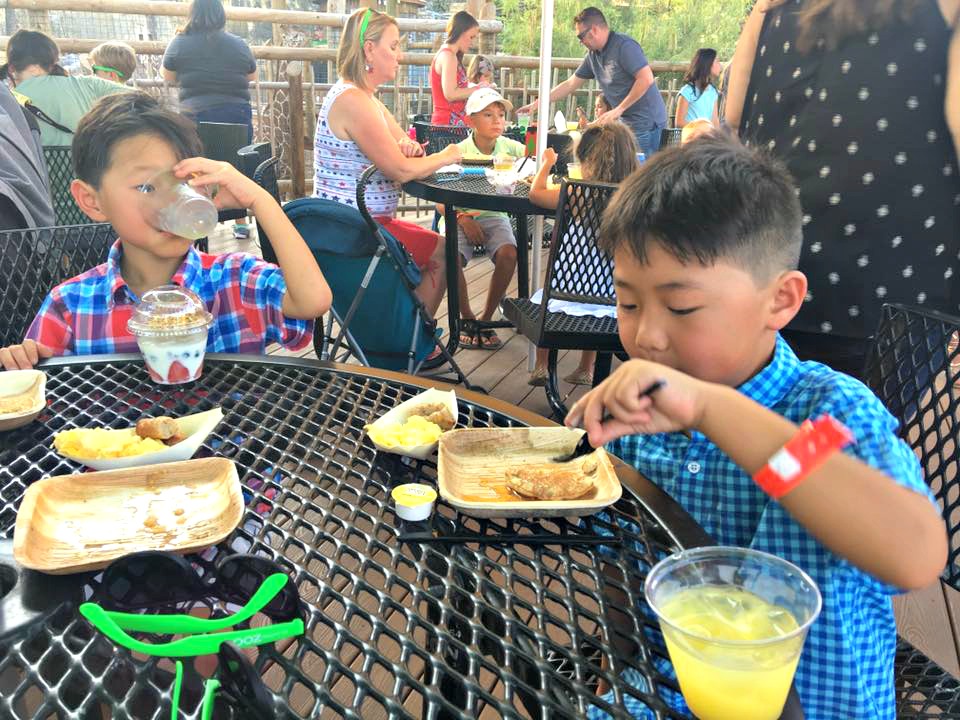 The basics:
Zoo admission is required, but Beastly Breakfast is not included in your zoo admission.
Beastly Breakfast is $24.99 for adults and $19.99 for children…kids two and under are free. Please note that children under 15 must be accompanied by a paying adult.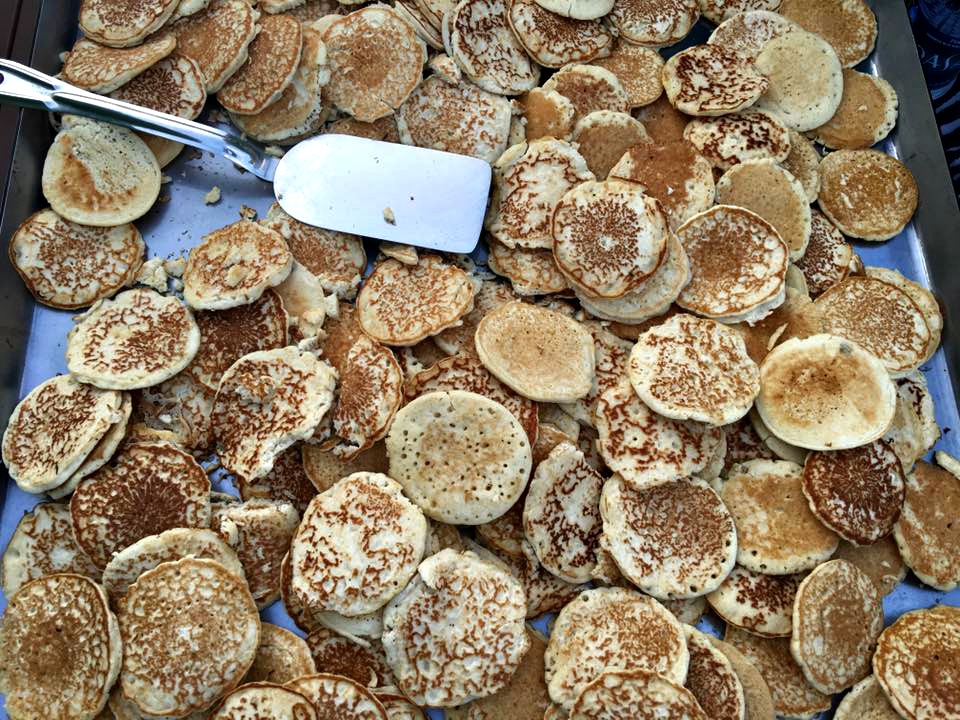 No, this experience isn't cheap, especially if you have a larger family but I can't say enough good things about the one-on-one attention and the opportunity to get up close and personal with the San Antonio Zoo's three giraffes. If you're looking for a unique family outing or something to take your special day celebration up a notch, this might be the ticket. Obviously, the giraffes are the stars of the show but the food is seriously good. You won't be disappointed.
Your purchase includes a yummy breakfast – pancakes, eggs, bacon, sausage, yogurt, pastry and beverages (to include juices, coffee and mimosas) and three lettuce leaves. The lettuce leaves are for the giraffes, not you. Also, yay for mimosas, right? Those are always fun.
Once you finish with your breakfast, you'll be handed off to the animal care specialists for your private feeding opportunity. We enjoyed learning about these gentle giants from the people who know them best. The love and care that goes into looking after these animals behind the scenes is pretty amazing and getting to feed a giraffe up close and personal like this is a one-of-a-kind family experience.
The zoo has three giraffes which were born in the Gladys Porter Zoo in Brownsville, Texas. Their names are Alan, Brayden and Cosmo, which I think are perfect names for giraffes.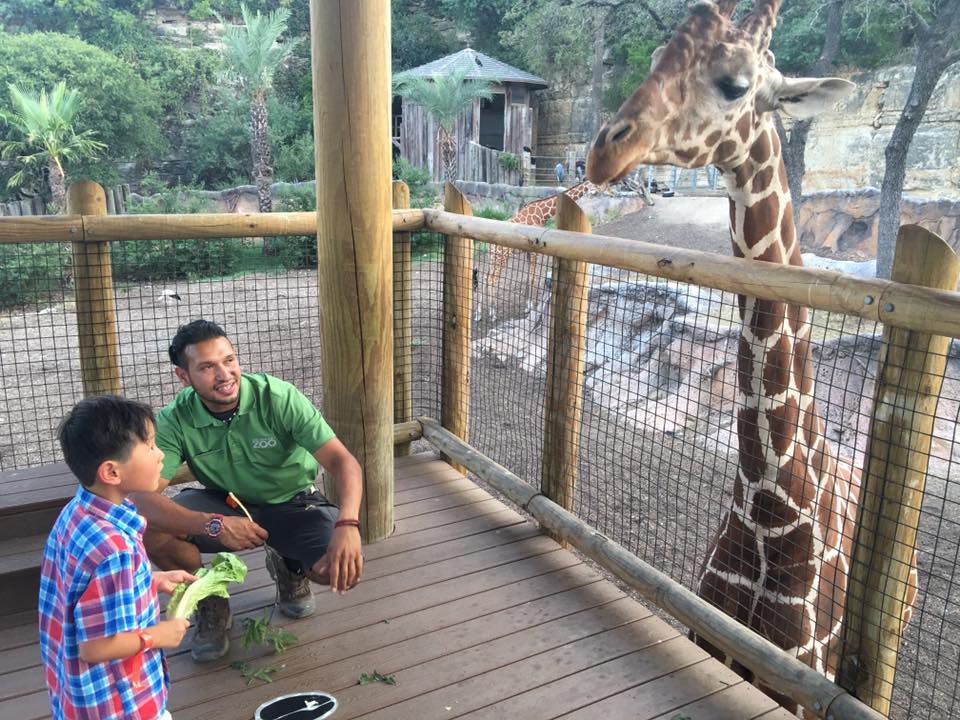 I love that my kids had this opportunity to have this experience with the giraffes at the San Antonio Zoo. The animal care specialists were super-patient and gave my kids so much great info. They haven't stopped talking about the experience.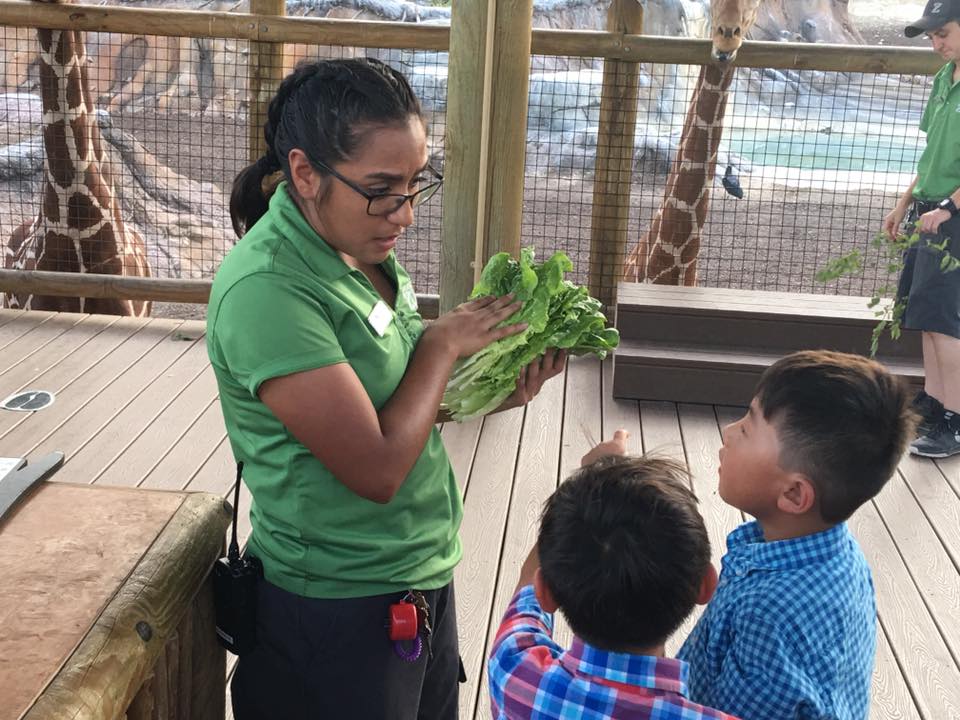 Our media preview was held in the evening, so we enjoyed breakfast for dinner, followed by giraffe feeding and cake pops from Cosmic Cakery.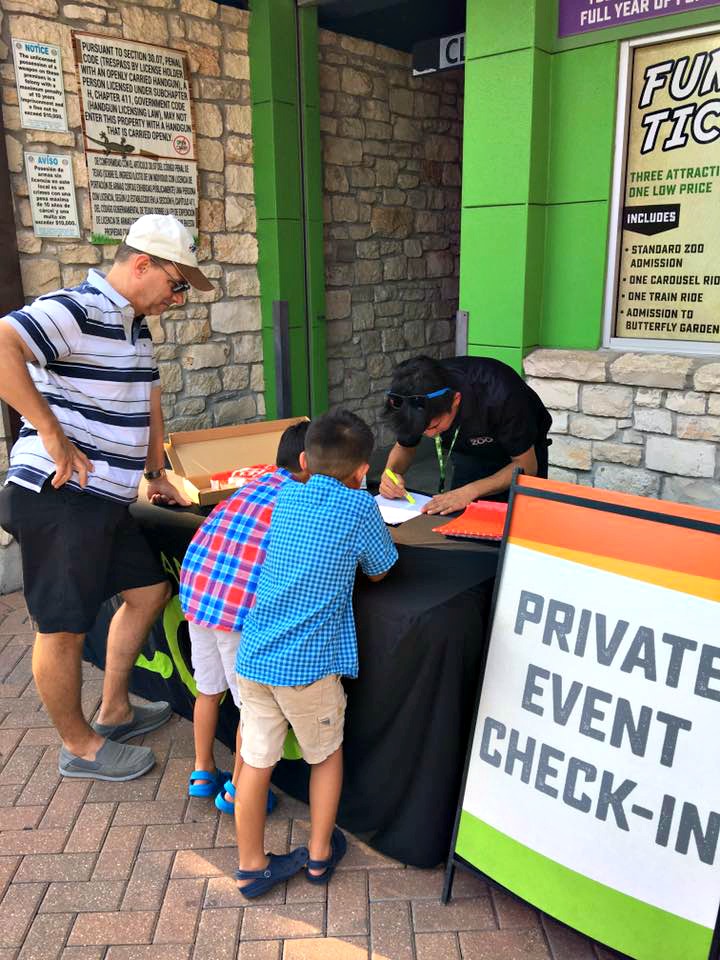 Seriously. I am all about the cake pops and these tasted just as good as they looked.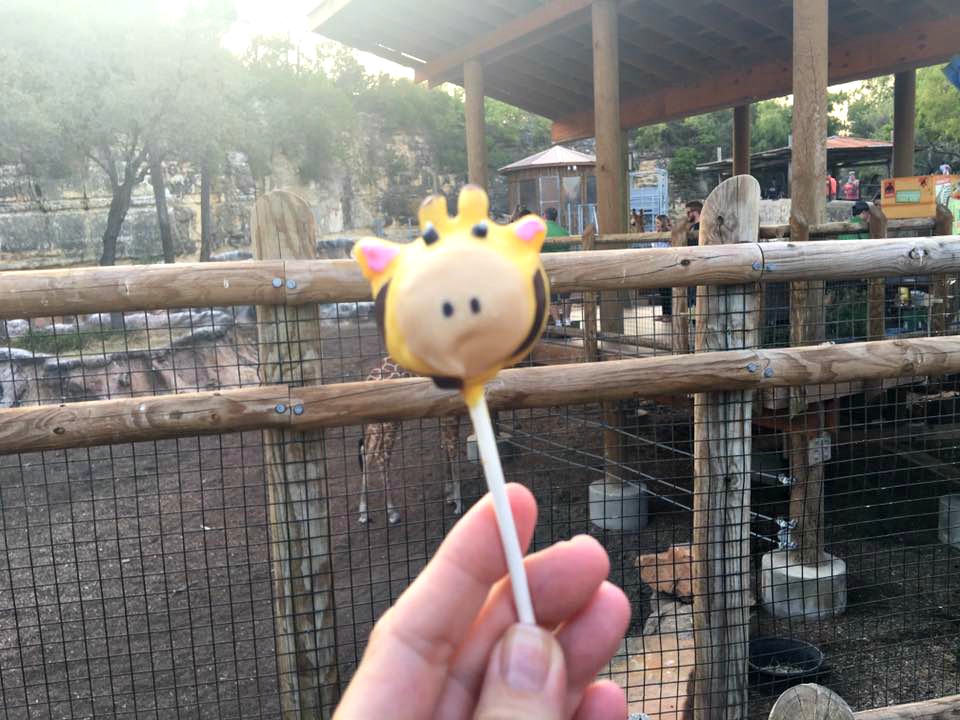 If you're interested in what the San Antonio Zoo has going on after dark, check out my post on Bug Mania and Jungle Boogie Nights. This is a great way to save some money, beat the heat, and have a killer family Friday night outing. There's always something fun going on at the San Antonio Zoo. If you're interested in a membership, go HERE.
If you're not interested in the full breakfast experience, the zoo does offer basic giraffe feedings for $7.00 per person. The scheduled feeding times will be posted at the savanna.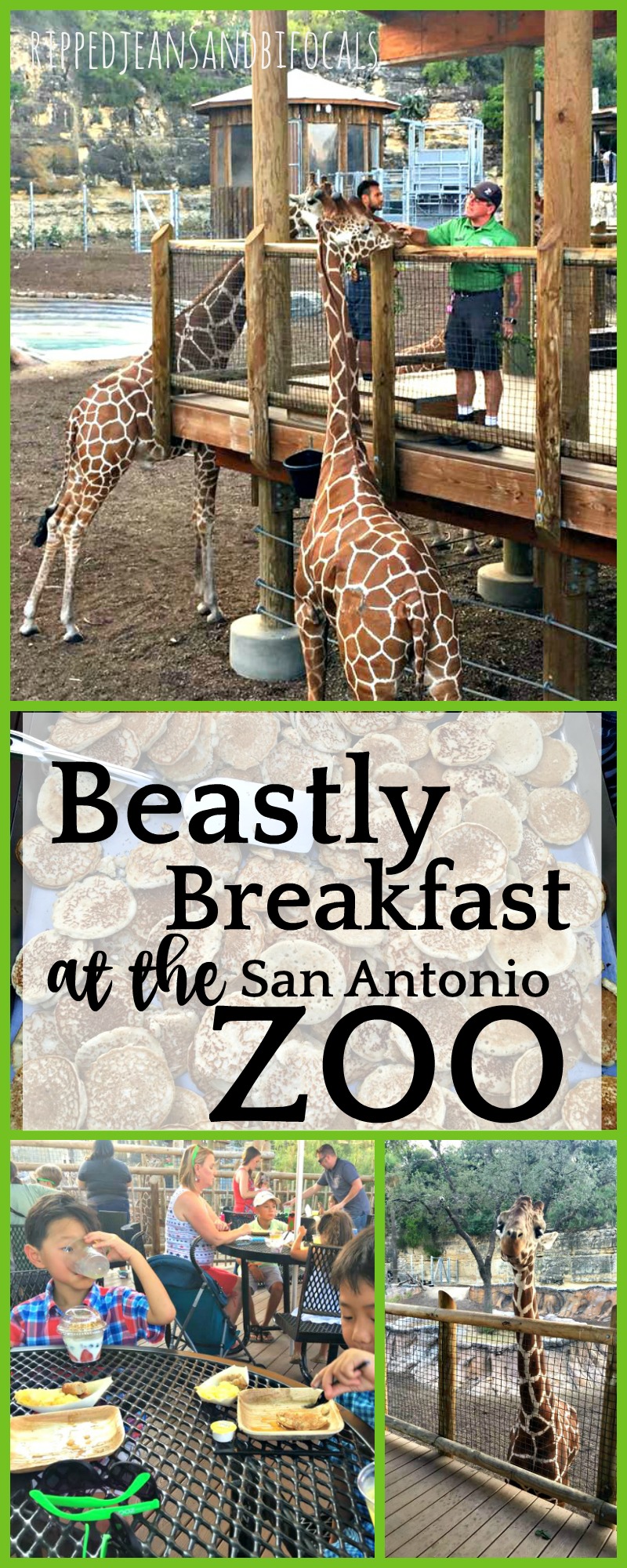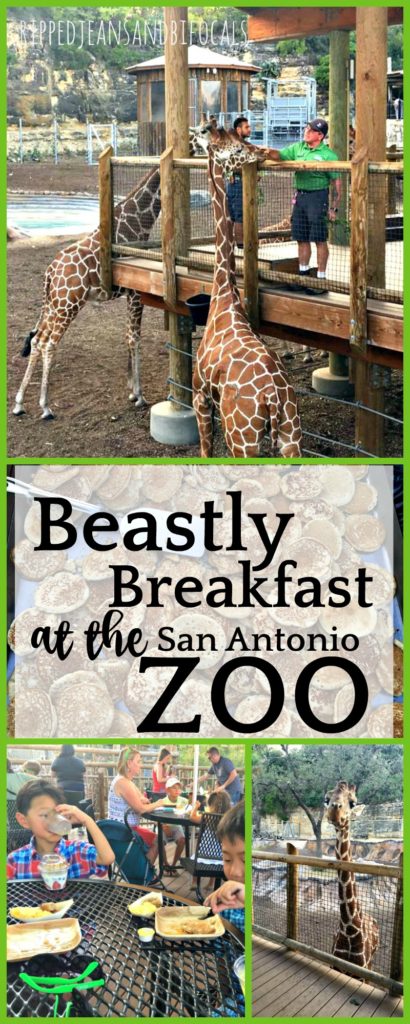 You might also like:
Beastly Breakfast – Dine with the Giraffes at the San Antonio Zoo by Sensibly Sara