Davis Mountains State Park in West Texas
(This post may contain affiliate links. Read my full disclosure.)
I love West Texas. What some might describe as barren or desolate has always held an allure for me. I love the Texas dessert and the long stretches of the dusty, open road. Davis Mountains State Park is an oasis in the Texas desert that is definitely worth exploring. Here's what you need to know.
If you're visiting Alpine or Marfa, Davis Mountains State Park is a great side drip or add-on day trip. If you're visiting Fort Davis National Historic Site or the McDonald Observatory, Davis Mountains State Park is a must do.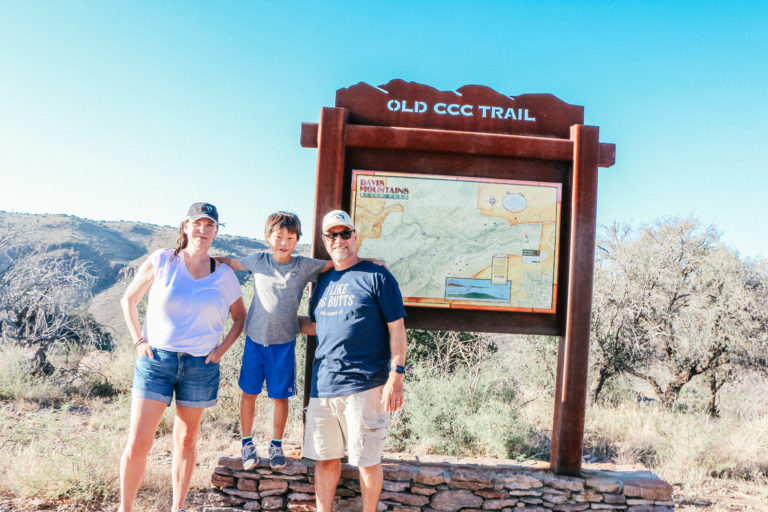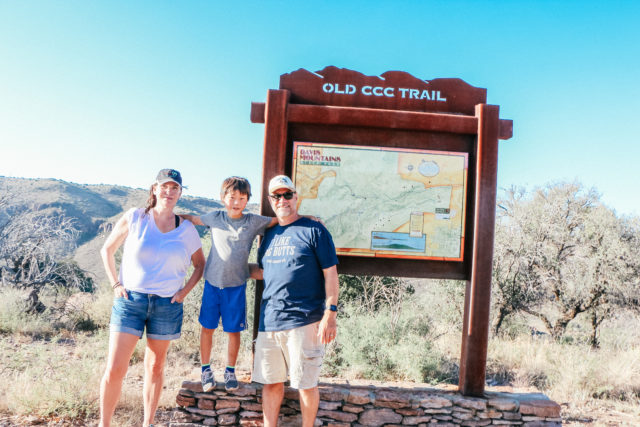 Davis Mountains State Park in West Texas
We are a participant in the Amazon Services LLC Associates Program, an affiliate advertising program designed to provide a means for us to earn fees by linking to Amazon.com and affiliated sites.
Related post: Review of the Crazy Cap Water Bottle
Admissions and Overnight Stays
Davis Mountains State Park is operated by Texas Parks and Wildlife. Their rules and fees apply. See this link for more info, to include whether or not you'll need reservations.
You can rent a camp site or a room in the on-site Indian Lodge. If you don't want to spend the night in the park, there's lots of things for day guests to do. We spent the night in nearby Alpine and left early in the morning to visit Fort Davis National Historic Site and Davis Mountains National Park. It was a great (long and full!) day but I'd love to return to this park for a longer stay.
Looking for a place to stay in Alpine? I recommend the Hampton Inn or the historic Holland Hotel.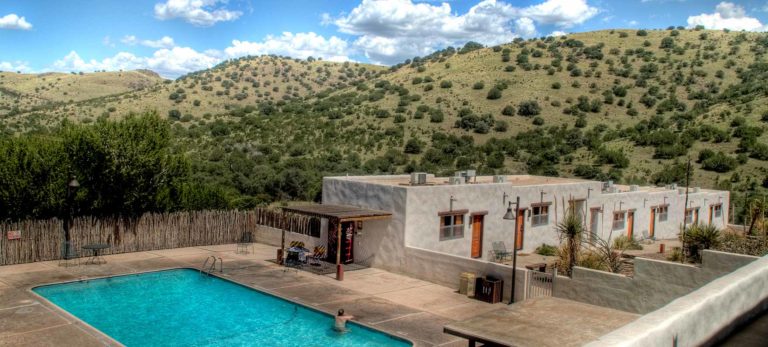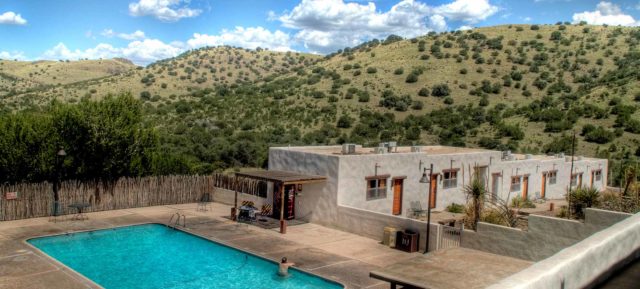 If you want to stay in the Indian Lodge (there's a pool) make sure you reserve as far in advance as you can.
You can also stay in the nearby town of Fort Davis.
Davis Mountains State Park Things To Do
I loved spending the afternoon here with my family and the feeling of being really in the wild and being unplugged. We'd spent the morning at Fort Davis National Historic Site, which was fun in a completely different way. There was a feeling of stillness and calm at Fort Davis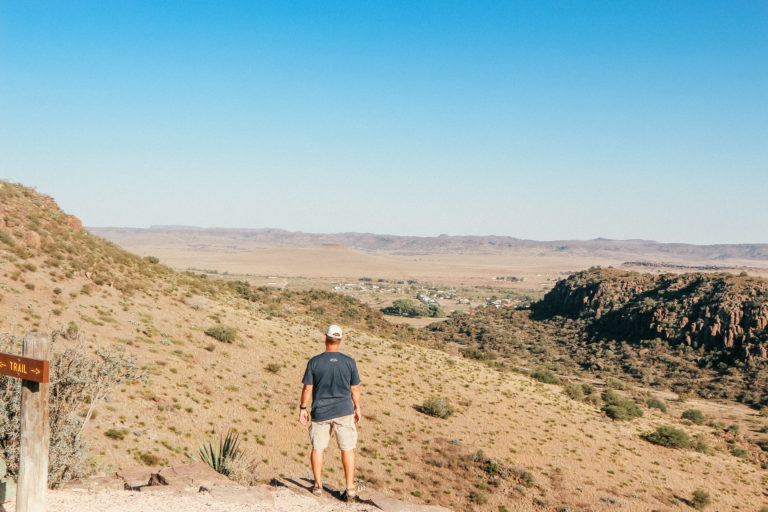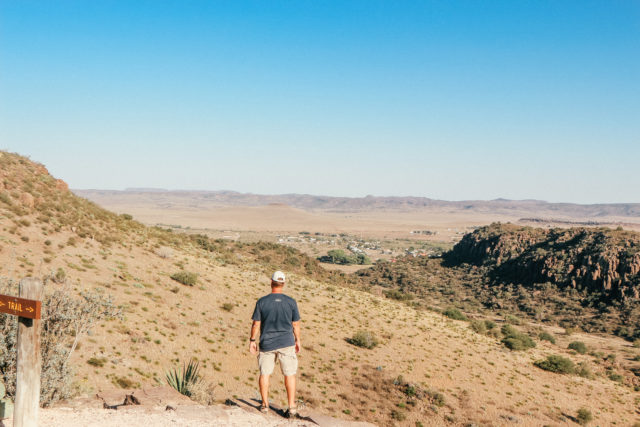 Check out the views
There are some beautiful views here. This is a great place to watch the sun rise or set or check out the night sky. This area has very minimal light pollution and this is a great place to stargaze.
From the highest point of the park you'll be able to see the McDonald Observatory, which is worth a visit on its own.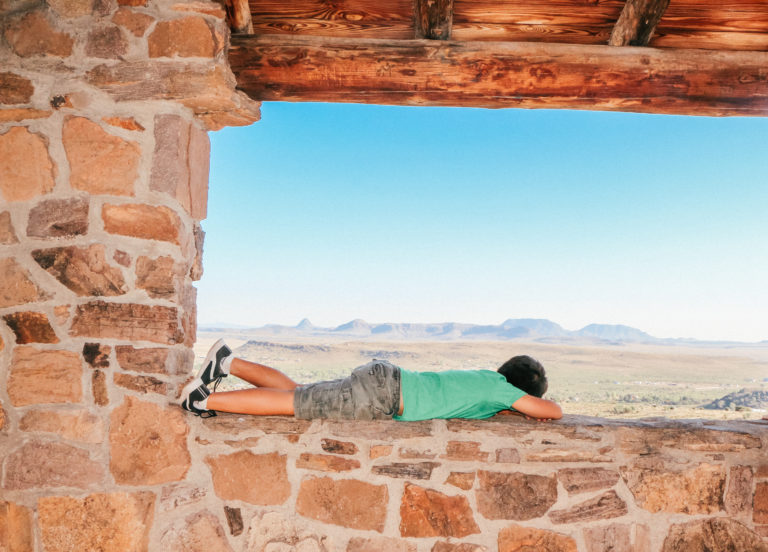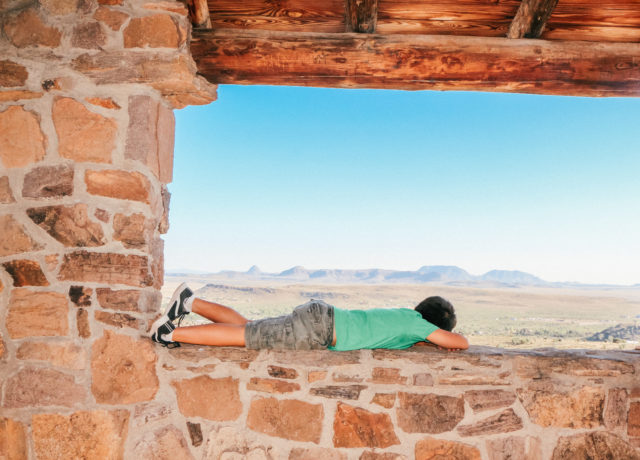 Hike or Mountain Bike
There are lots of options for hikers of all levels at Davis Mountains State Park. There's even a trail that connects to Fort Davis National Historic Site next door. This is a moderate trail that's about 4.5 miles long.
Watch wildlife
At a respectful and safe distance, of course. The Davis Mountains State Park is home to mule deer, javelinas, rabbits, and lots of birds. Watch out for rattlesnakes, too.
Join a ranger-led program
The Davis Mountains State Park offers walks and programs on stargazing, birding, local history, geocaching and more. Check their Events page for more info. You'll also find a Junior Ranger badge program.
Things to know before you visit Davis Mountains State Park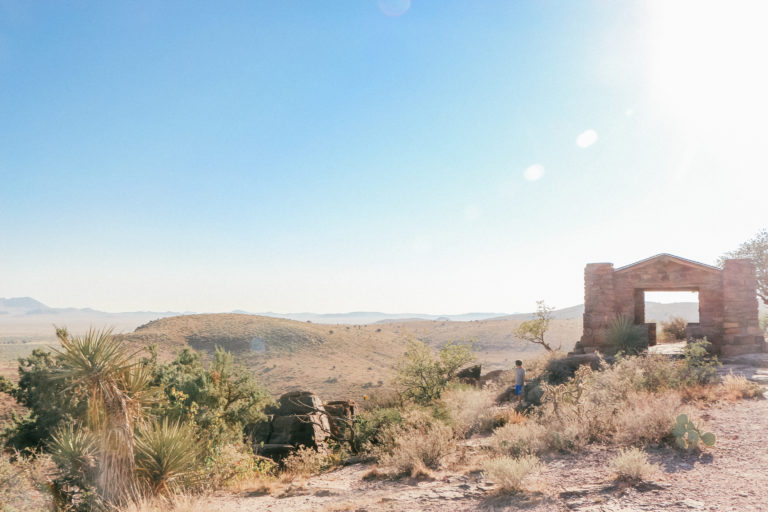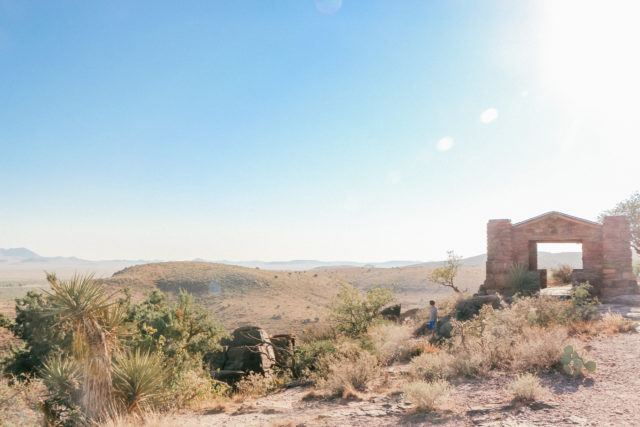 Park reservations
Check to see what's required in advance of your visit. Currently, Davis Mountains State Park doesn't require reservations for day visitors.
You can see a lot from your car
Doing the perimeter drive will treat you to some truly stunning scenery, especially at sunrise or sunset. There are several places to stop where you can get out and take pictures or even have a picnic lunch. There are lots of benches and other structures built by the Civilian Conservation Corps in this park.
If you're in the area and not dressed for a rugged hike (like us!) or if that's just not your thing, don't miss the chance to explore a little bit.
Cool nights
West Texas days are hot or warm most of the time but you'll get cold after the sun goes down.
Bring lots of water
The air is dry and you'll need to stay well-hydrated, especially if you're active. You might not notice yourself getting sweaty because your sweat will evaporate quickly, but you will need more water than you think you need.
The town of Fort Davis isn't far if you've forgotten something or if you need to restock.
Other things you'll need to bring:
Also consider getting a paper map or downloading a trail map before you start out. I recommend All Trails for hiking and it lets you download your map beforehand, in case you lose your phone signal…which you probably will.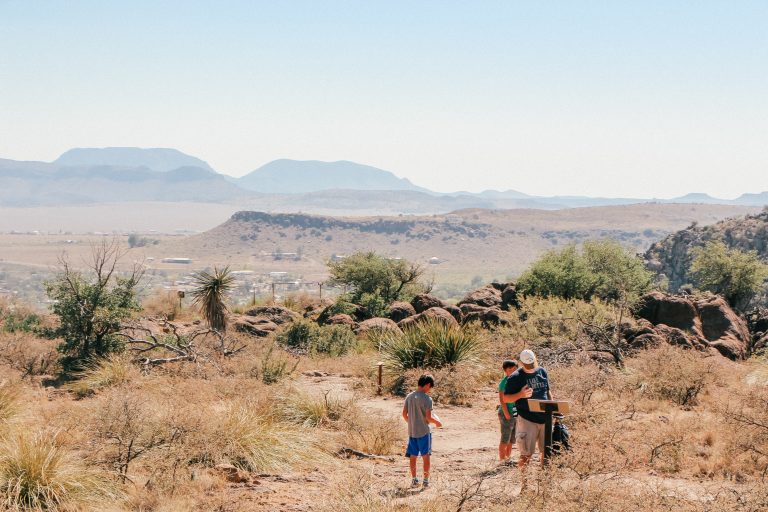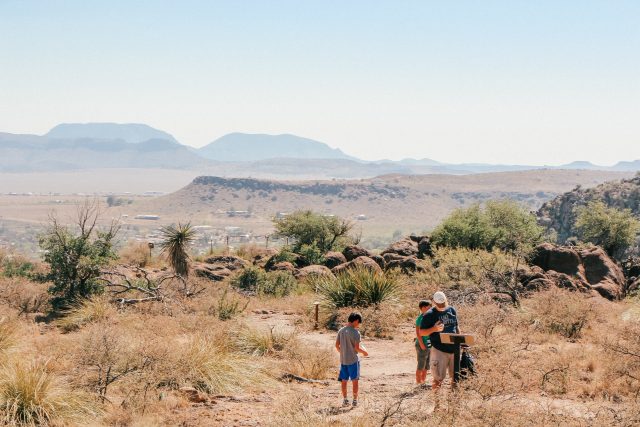 Vacation Rentals in West Texas
I'm a big fan of vacation rentals. New listings are added all the time. Vrbo is my choice in vacation rentals – always.
Get 20% Off Stays in Newly-Listed Homes
More things to do in West Texas:
Hancock Hill Trailhead – What you need to know for a great hike