CrazyCap Water Bottle: The latest in purification for on the go families
(This post may contain affiliate links. Read my full disclosure.)
We all know how important it is to stay hydrated. With the warmer months upon us, here's your reminder to make sure you're carrying enough clean drinking water when you're out and about…wherever that might be. I'm excited to tell you about my new CrazyCap water bottle and how it makes staying hydrated so much easier.
This post is sponsored by CrazyCap. All opinions are my own.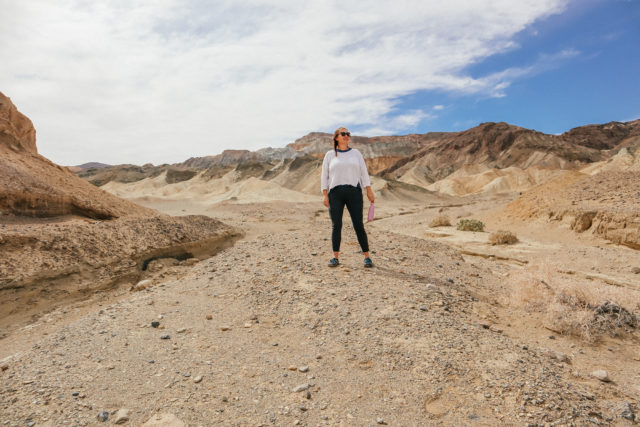 CrazyCap Water Bottle: The latest in purification for on the go families
Staying hydrated is always important but it is especially important in hot weather and when you're traveling. I've noticed jet lag or even adjusting to an hour or two of time difference is a lot easier when your body is fully hydrated.
We are trying to cut back our use of single-use plastic bottles but until now, I hadn't found a water bottle that I really liked. These bottles are great looking and easy to carry. The self-cleaning feature sets it apart from other water bottles out there.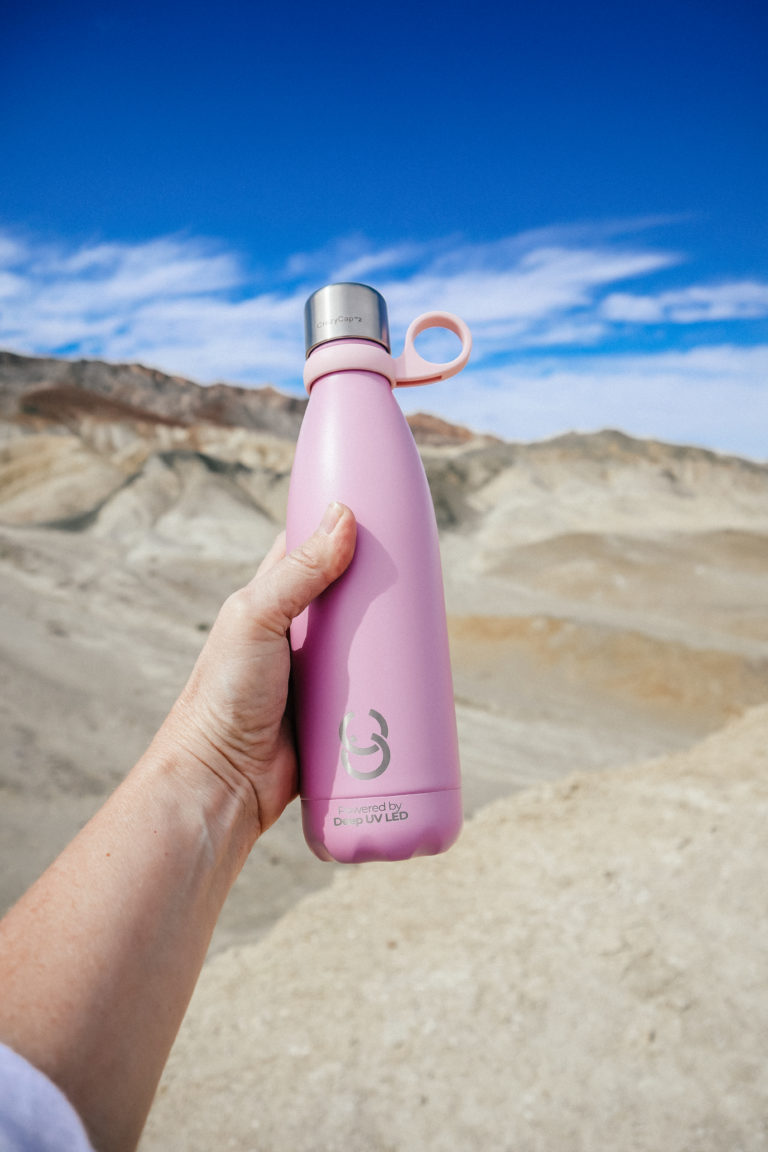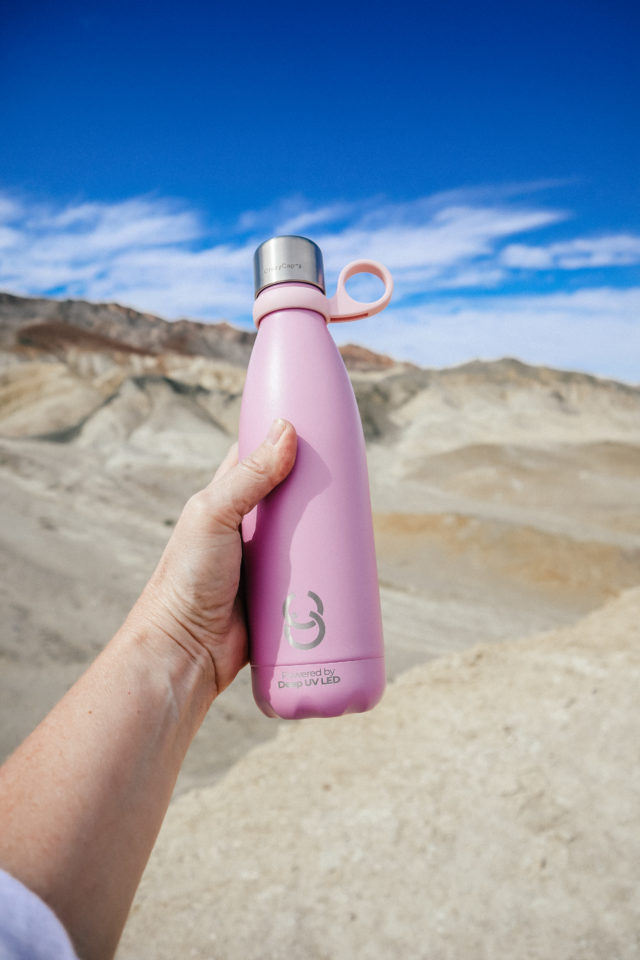 A self cleaning water bottle?
Yes!
CrazyCap stops bacteria and germs from breeding inside your water bottle. Every four hours, UV rays in the cap automatically activate, keeping your water 99.9996% fresh and clean—and the bottle free from yucky mold, mildew, microbes, odors, and everyday funk.
My boys take a water bottle with them to school every day and I don't even want to think about how much stagnant water and other yucky things are living in there. Kids are gross and they might not care that there's stuff breeding in their drinking water, but I care.
How the CrazyCap water bottle works:
The CrazyCap water bottle uses UV light to purify your water. When biological organisms such as viruses, bacteria, pathogens, etc., are exposed to UV light, the proteins present on the cell wall rupture and causes the death of the microorganism. This effect is further enhanced when cells stop replicating as genetic material (RNA and DNA), and form thymine dimers upon absorption of UV light.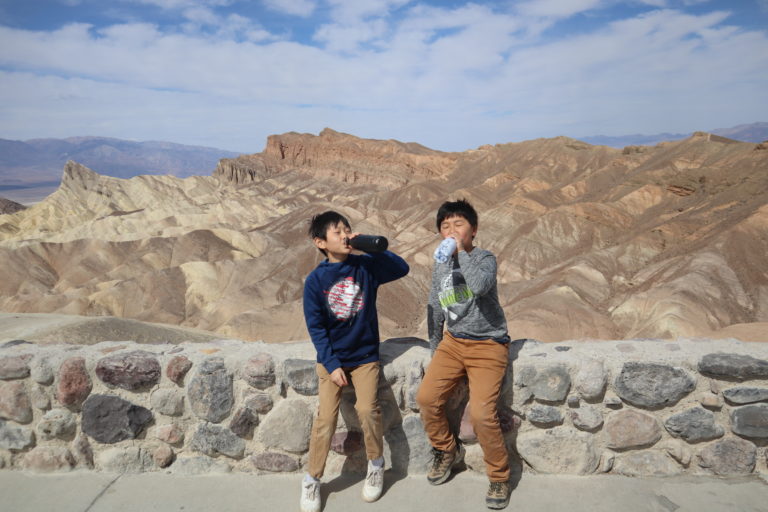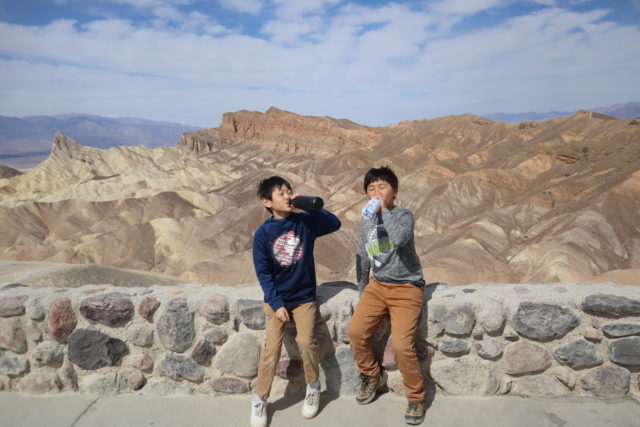 The magic is in the cap which has an attached USB charger. Once the cap is charged you place it atop your water bottle and tap to purify. There are two settings – regular and Crazy Mode. Regular is for ordinary uncontaminated tap water and Crazy Mode is for contaminated tap water or freshwater, like from a lake. You can also use the cap's UV light to sterilize surfaces, such as your airplanes seat.
Our experience with the CrazyCap Water Bottle
We used regular tap water in our water bottles and used the regular mode to clean the water bottle. We don't regularly hike in places that don't have clean drinking water or where we can't carry our water in.
When we visited Death Valley National Park, we took full CrazyCap water bottles plus an extra gallon jug of water per person, which is what the park recommends. We visited during spring and the temperatures were mild but the air is very dry and we did a lot of walking so we needed a lot of water. We also used drinking fountains, where available, to fill our bottles.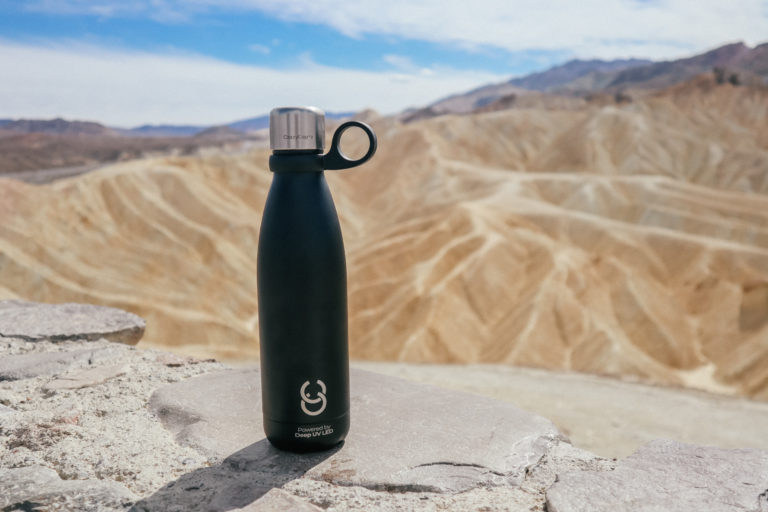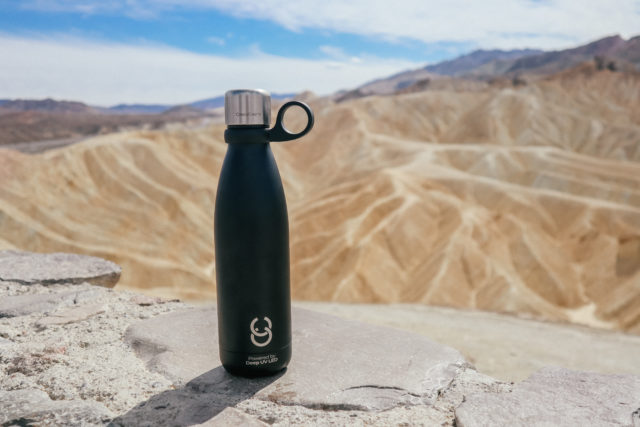 We're an adventurous family but we're not hardcore backpackers who need to carry a water purification system on our hikes. That said, as our kids get older we might do different things and I love that this is an option for always having safe drinking water. I also love that this is an option for truly ditching the single-use plastic bottles without having a bulky filtration system in our fridge or kitchen.
Since my kids aren't allowed to drink from the drinking fountain at school, they rely on their water bottles to stay hydrated all day. While I do make them rinse out their bottles (when I remember) I like that this has some extra cleaning power built in.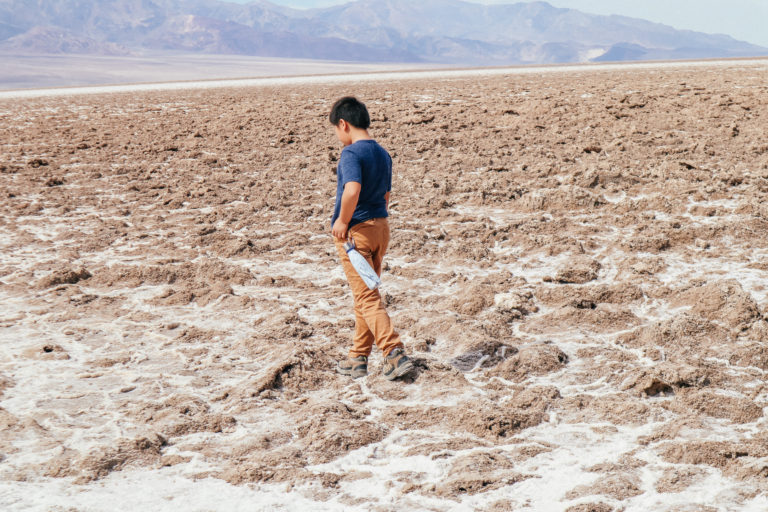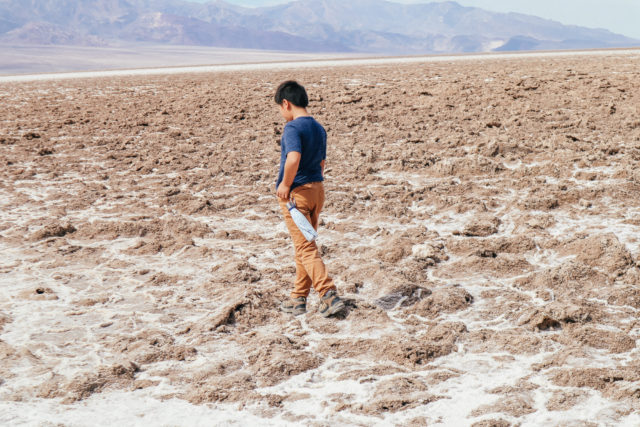 What else do you need to know?
Cleaning your water on normal mode takes about a minute. If you want to use Crazy Mode, it will take about two minutes. The color of light displayed on the bottle cap tell you what's going on.
You'll see red when the cap is charging, blue when the purifying is taking place and green when the battery is fully charged.
Bottles come in 17 and 25 ounce sizes – the 17 ounce size is shown here. There are lots of cool color choices for the 17 ounce size. Everyone in our family has a different color so we don't get them mixed up. Personalization is available for an extra charge, which is great for school or sports where everyone's stuff looks the same.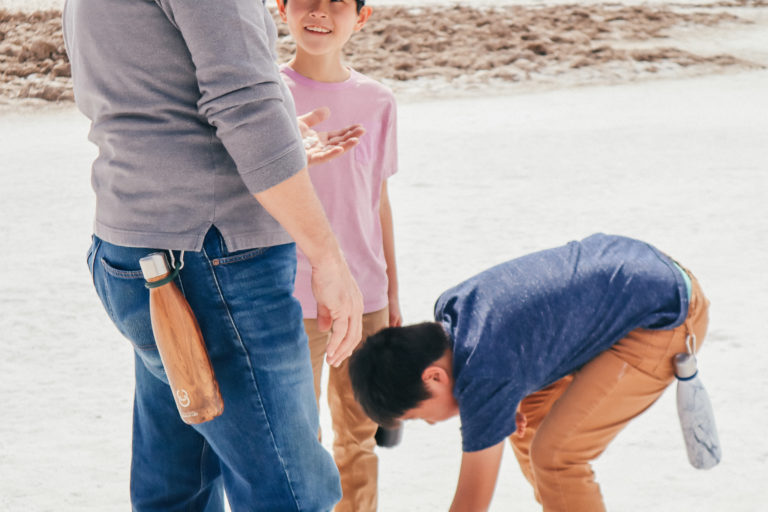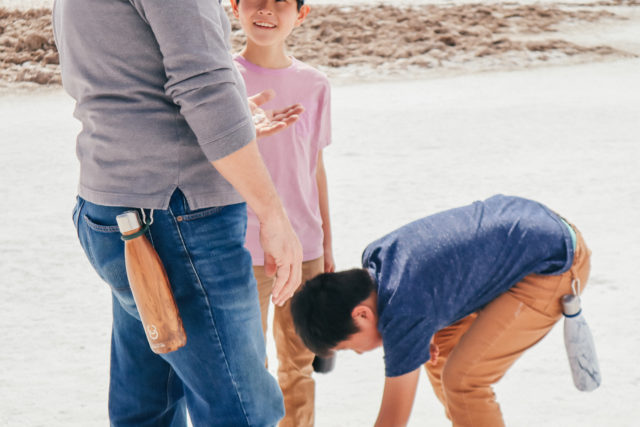 You can order a handle or carabiner clip as well, which I recommend for hiking, camping or backpacking. I really like the carabiner clip, which can hook right on to your belt or backpack.
Order yours now
Bottles start at $69.95. Value packaging (two pack) and gift wrapping are available. Order here.
Related reading: No more plastic straws at Disney and people have some feelings!