Waco Tours – The thing you need to do before you visit Magnolia
Waco Texas is becoming quite the tourist destination and we all know why. The popularity of all the Magnolia things has made this once sleepy central Texas town a popular spot for all kinds of travelers. Fixer Upper might be off the air but Chip and Joanna Gaines are hotter than ever and people flock by the thousands to this once sleepy little town in Central Texas.
You love Chip and Jo. I get it. You want to go and see the things you've been obsessing about on television for the past four years. But, wait…there's more. There's more to Waco than just Magnolia stuff. It's a blossoming city with a really fun food scene and a lot of shopping opportunities outside Magnolia…gasp…yes, really. Add close proximity to major Texas cities like Dallas, Austin, and San Antonio and that unbeatable Texas hospitality (AKA really nice people everywhere) and Waco becomes a great spot for travelers.
Hear me out: If you're taking the time to come all the way from wherever you are to visit Waco Texas to see the all the Magnolia things then you need to sit up and pay attention: TAKE A TOUR WITH WACO TOURS FIRST.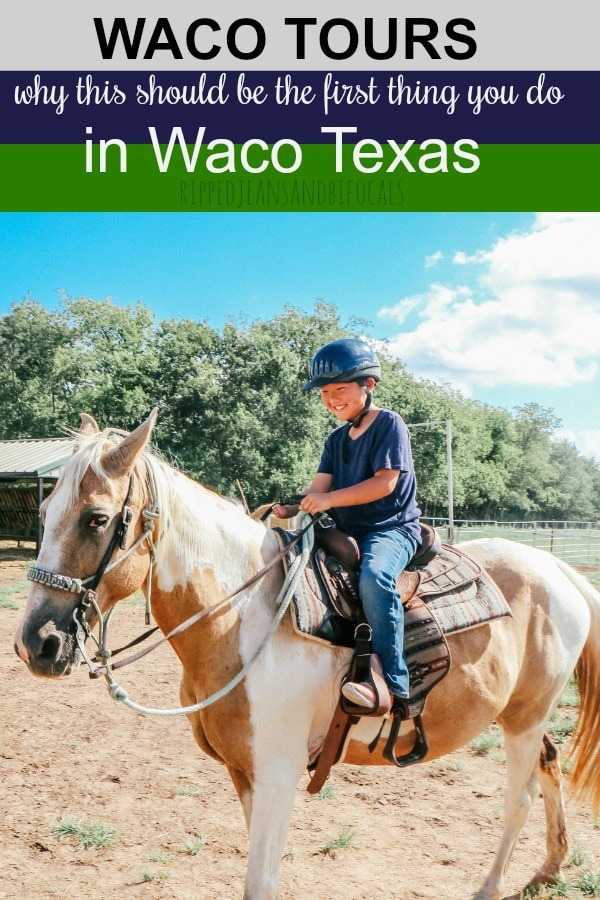 Yes, I said that in all caps. Yes, I'm yelling at you…in a BFF kind of "I know what I'm talking about" kind of way versus a hostile kind of way. I'm a lover, not a fighter, y'all.
I was hosted by the Waco Visitor's Bureau and Waco Tours. I was provided complimentary Waco Classic Tour and a Texas Experience Tour. All opinions are my own.
I came to Waco to see all the Magnolia things…why do I need a tour?
Do you love, love, love Fixer Upper? The Waco Classic Tour will take you around Waco to see some of Chip and Jo's projects. If you're a superfan of the show, you will revel in seeing the curb appeal IRL…that's in real life if you're not super cool like me. Ahem.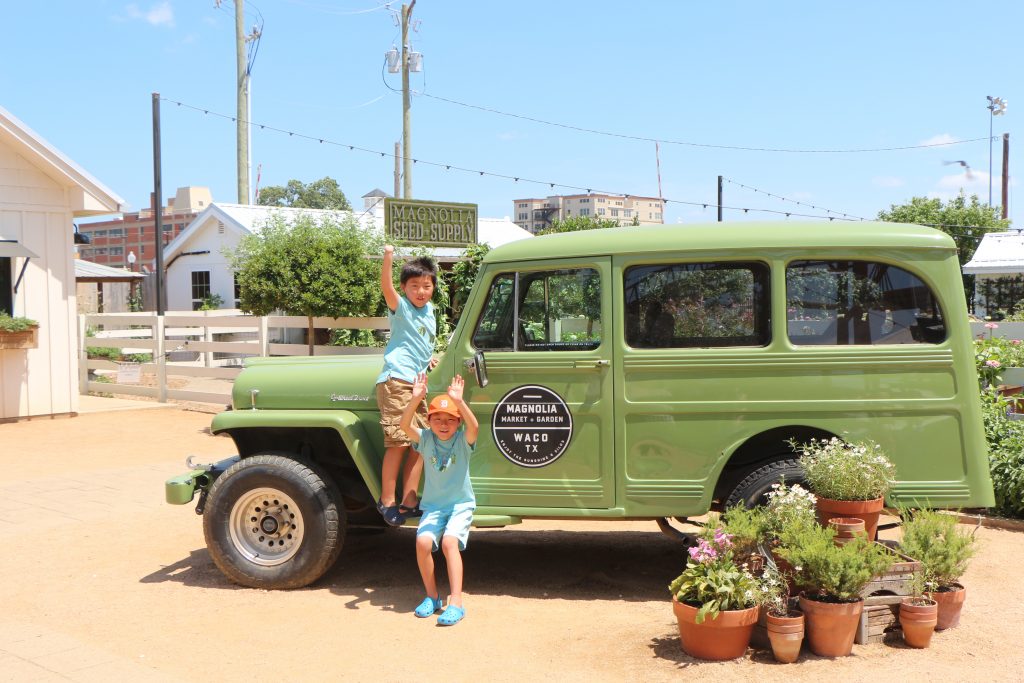 You also need to eat…right? You probably came to Waco thinking you'd eat cupcakes from Silo Baking Company and enjoy breakfast or lunch at the Magnolia Table. But…is that going to cover it? I'm a girl who likes to eat…aren't you? The Waco Classic Tour will give you tips on where to eat authentic Texas food, no matter what your palate. This tour is a great way to see what else is out there. You might not realize there's an "everything else" in Waco, and this will show you while you're still early days in your trip. And, definitely take it early on in your visit. Some of the feedback from people who have taken the tour (besides IT'S AWESOME) is "I wish we'd have done this first."
Related Post: Things to do in Waco Texas besides Magnolia
Will I meet Chip and Jo if I book with Waco Tours?
Probably not. I've been to Waco three times and I've never seen them in person. However, you can meet potentially meet Jimmy Don and Clint Harp, both craftsmen who have set up shop in Waco adjacent to Magnolia. Your Waco Classic tour will include a brief stop at Harp Designs, which is a really cool store…it's at least as cool as Magnolia.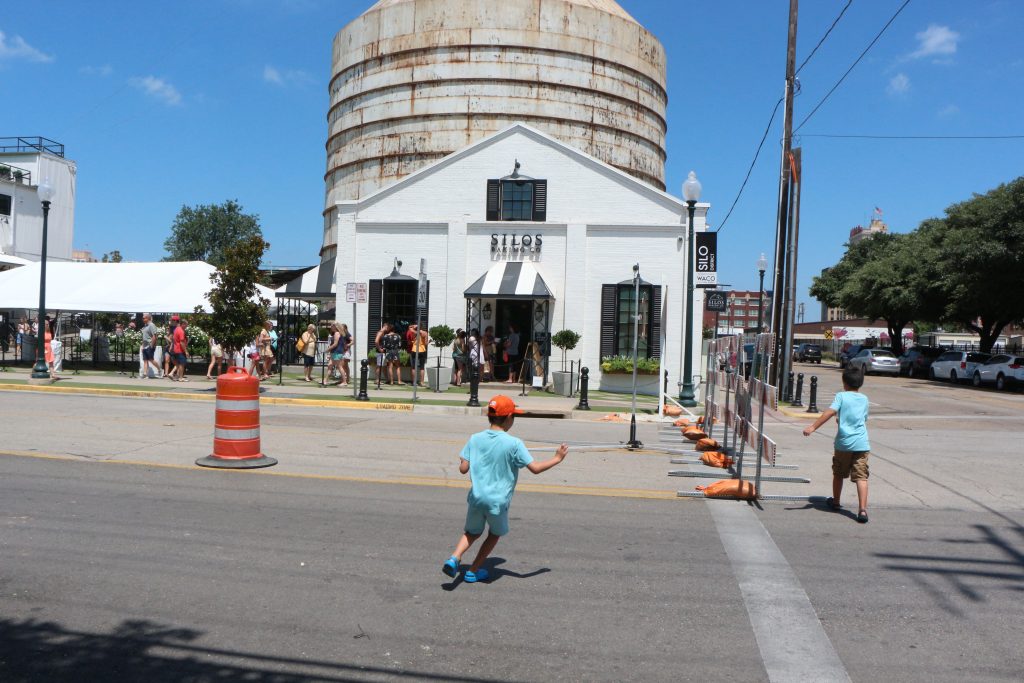 Chip and Jo stay pretty close to their home. They're parents to five young children and as much as we love and adore them, we need to respect their right to be as private as they can be.
Although…you just never know.
Classic Waco Tour – What's That?
The Classic Waco Tour is a 2.5 hour orientation tour that lets you get your bearings in the city. I'm sure all the tour guides are awesome but we had Bri and David and they were the BEST EVER.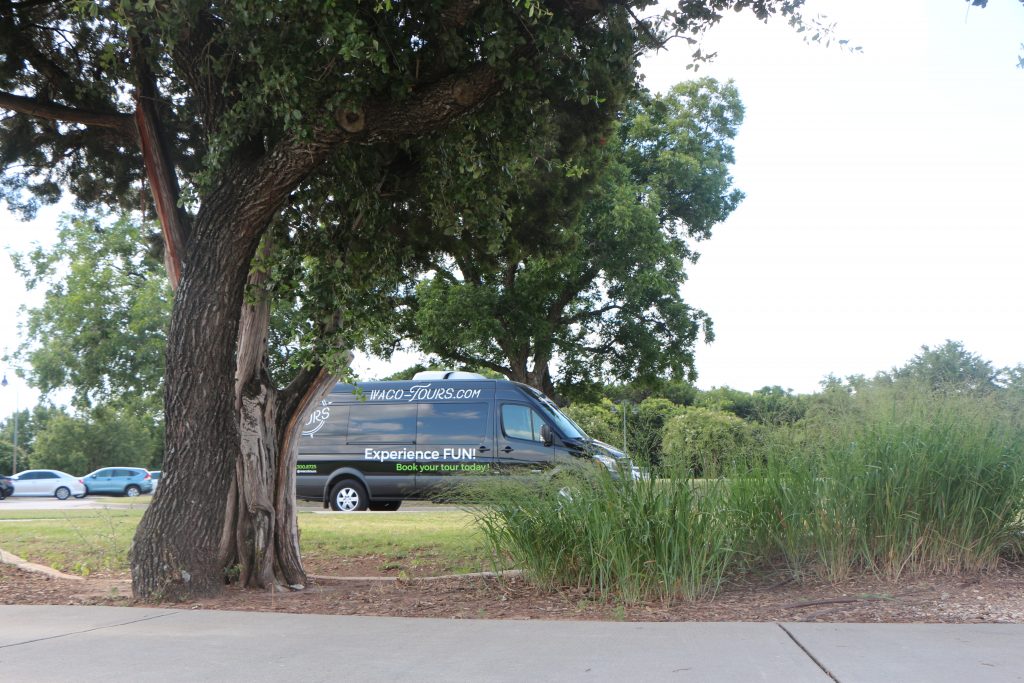 This tour takes you through downtown Waco, stopping for a coffee or ice cream treat (price included in the tour) and through the lush and gorgeous Cameron Park. You'll have a quick stop at Harp Design if you want to do a little shopping.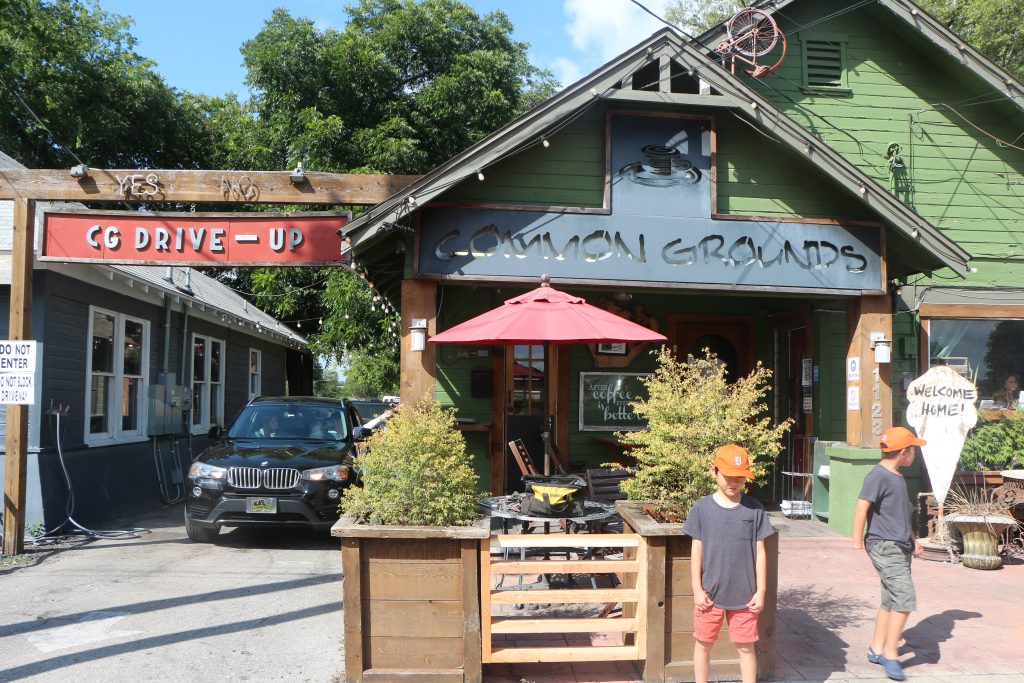 The Waco Classic Tour also includes a coupon book that will save you money on shopping and dining in Waco…so don't do this tour last…do it first. You absolutely won't be sorry. Bottled eater and Dr. Pepper products are included. Waco is the home of Dr. Pepper, n case you didn't know.
The price of the tour is $79 for adults and $59 for kids under 12. If you have a group of four or more, you can ask about a group rate. The three of us toured with three other groups of three (it just worked out that way – the tour bus capacity is 12) and it's a fun way to meet new people.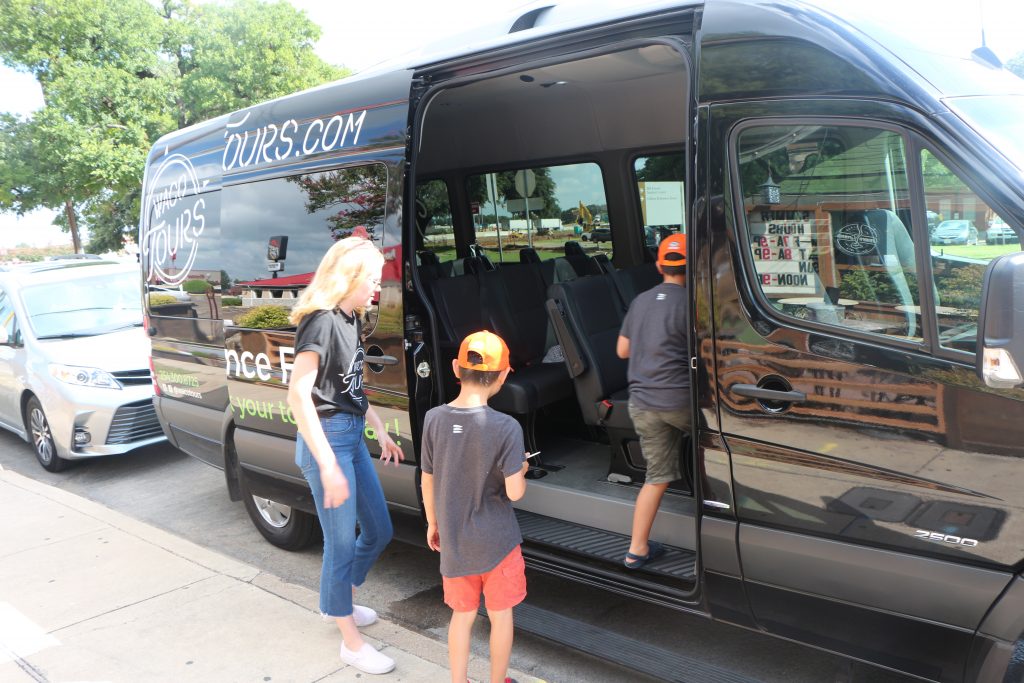 It's a short tour but you learn a lot and you get a really good feel for the heart of the city and that coupon book is a great deal. Our guides were seriously so awesome…we felt so well taken care of and it was like hanging out with friends versus being carted around by a tour guide.
Is this experience kid-friendly? I say it's a kid-friendly as a sightseeing bus tour can be. The guides really went out of their way to interact with my kids and my kids, for the most part, enjoyed themselves. They weren't wild about the tour of the Magnolia houses but they loved everything else – especially the ice cream. Because ice cream.
The Texas Experience Tour
Looking for a way to experience all Texas has to offer? Come on a three-hour escape on horseback or a top-of-the-line utility vehicle into rugged Texas country with our guides and horse wrangler. This tour allows you to explore the natural beauty of a 300-acre ranch bordering the beautiful chalk bluffs of the Brazos River. You'll learn about Texas history and cowboy culture through various hands-on activities.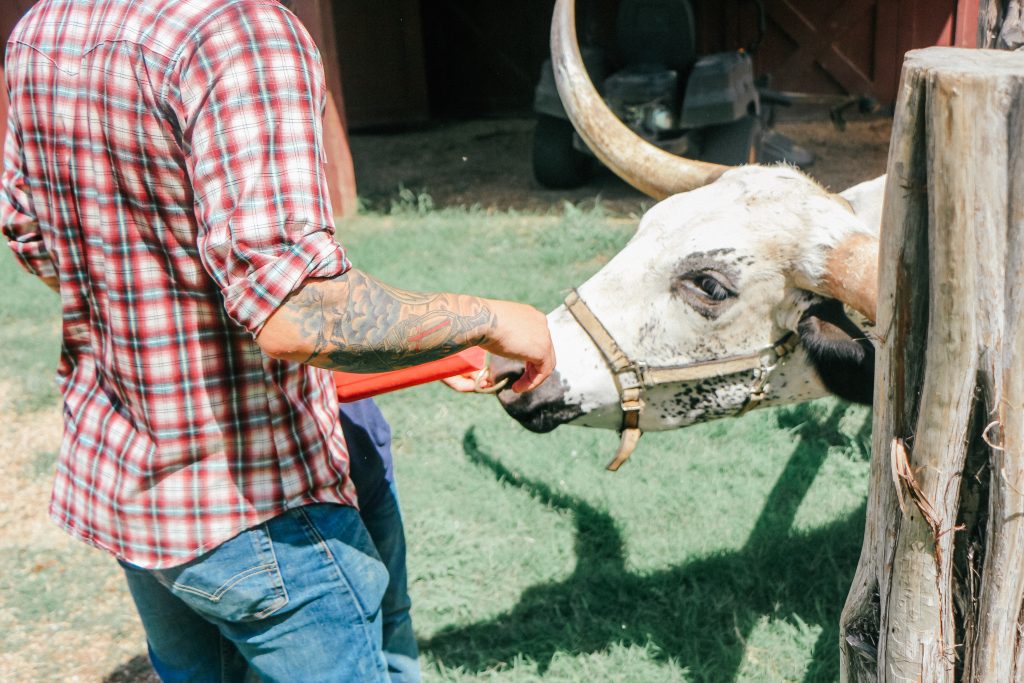 We did the Texas Experience Tour from the UTV…sort of. Since it was a small group tour (only myself and my kids) our guide, Dominic, allowed us a little extra time to get Zack in the saddle. Kyle wasn't having anything to do with a horse but he loved the UTV. Ordinarily, you'd have to pick one or the other. If you're not an experienced rider, not to worry. This tour can accommodate riders of all levels, including the most novice.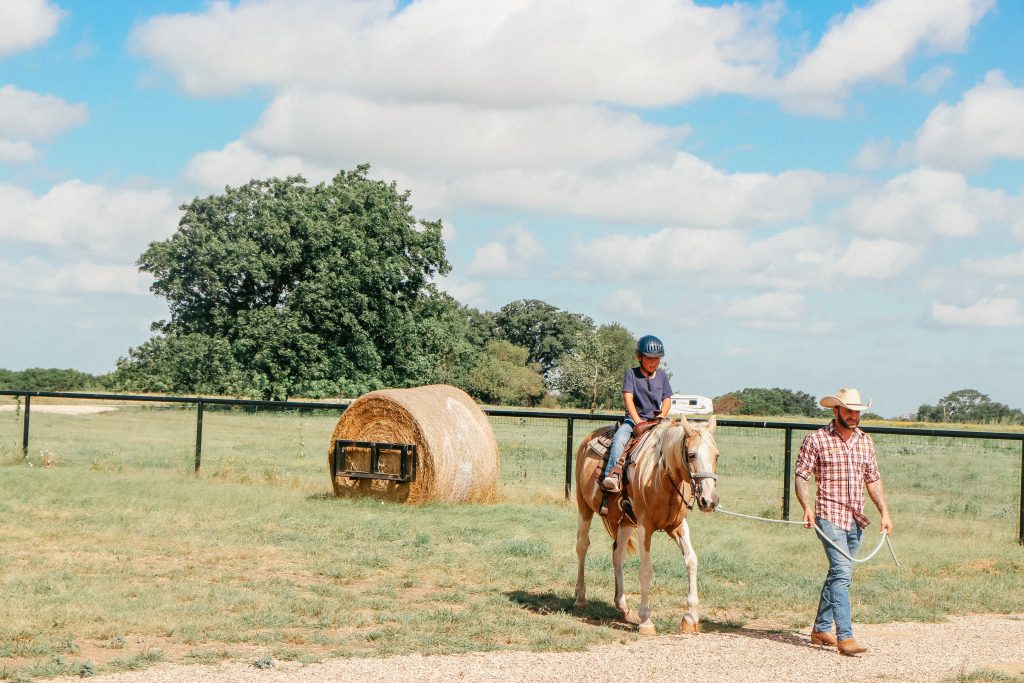 Pricing is $99 per person, $79 for kids 6-12. There is a weight limit of 250 pounds per person. For what you get, this is an absolutely exceptional value. Group pricing may apply to groups of four or more.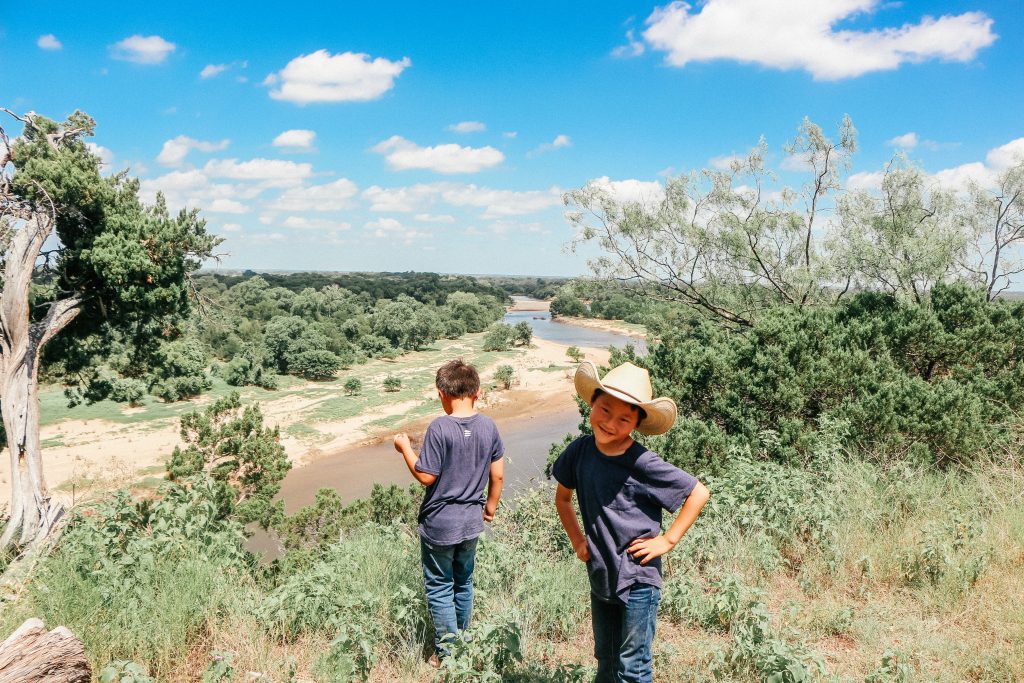 River Cruise Tour
Waco Tours provided us the Classic Waco and Texas Experience and I was so impressed with their tours that I would have booked myself on the River Cruise Tour…we just ran out of time. I'm that impressed with their operation.
The River Cruise Tour is in a luxury pontoon boat. Your Captain and Guide welcome you, entertain you, and share intriguing stories of the life-giving Brazos River, featuring Waco's history and its people – past and present. Tours are in the evening and they do sell out quickly, especially on the weekends, so make sure you book in advance.
Pricing is $79 per person.
What else do you need to know about Waco Tours?
Tip your guides. They are absolutely worth it. If you don't bring cash, you can leave it at the desk later on or the next day. Ask me how I know this.
The strip mall center that Waco Tours is located in has lots to explore. I strongly recommend Sub Zero Ice Cream, Ninfa's Mexican Restaurant, and Spice Village.
Waco Tours was founded by two couples who had their homes featured on Fixer Upper. They saw a need to show all the visitors around their city and that's how Waco Tours came to be.
Waco is a conservative Christian town. It's home to Baylor University which is a conservative Baptist school. Both tours I went on started with a prayer. The tour guides did ask our permission before saying a blessing, so I guess if this was something you really had a beef with, you could opt out. My guess is they're still going to pray for your ornery self if you decline…maybe just not out loud.
There's a really cute mercantile inside the Waco Tours office, so shop around to your heart's content.
The tours will meet and depart from various locations. Waco Tours is excellent with communications and you won't have trouble figuring out where you're supposed to be. That said, allow a few extra minutes if you're not sure where you're going. Waco is generally pretty easy to navigate but you'll start your tour on so much more of a pleasant note if you're not running in the door stressed and out of breath because you got lost. Ask me how I know. Ahem.