Six Family-Friendly Things to do in Gonzales, Texas
(This post may contain affiliate links. Read my full disclosure.)
I love traveling with my family. I caught the travel bug years ago and I think I've shared it with all of my children. Whether we jump in the car for a weekend away or board a plane that will cross oceans, I love experiencing something that's just a little bit outside of our everyday. Even if it's just a little bit outside of our everyday.
We live just outside of San Antonio, Texas. When you think of travel to Texas, you might envision Dallas, Houston, Austin, and of course, San Antonio. Remember the Alamo and all that fun stuff.
But.
Texas is so much more than the major cities and Texas history is so much more than what happened at the Alamo. And, it all started in the little town of Gonzales. Yes, really.
I'll give y'all a little history lesson real quick. I promise it will be painless.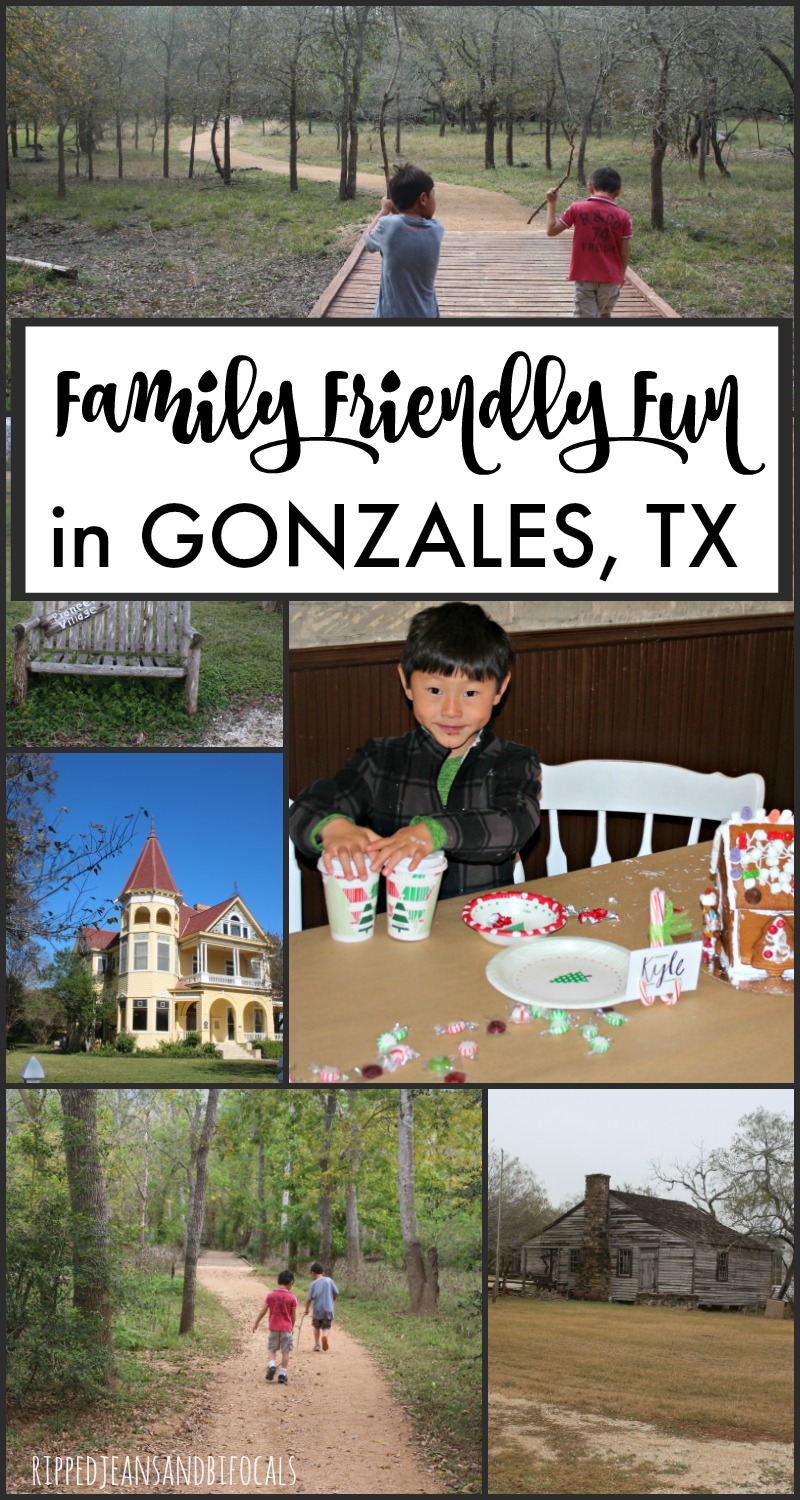 Gonzales holds a unique place in Texas history as the site of the firing of the first shot for Texas independence. things to do in Gonzales Texas
On October 2, 1835 eighteen townsmen stood on the bank of the Guadalupe River and refused to give up their small cannon to the Mexican Army. A flag was fashioned showing a black replica of the cannon on a white background with words that would echo through the years, "Come and Take it."
If you're interested in Texas history or even if you just want somewhere to hang for a weekend in Texas, check out Gonzales. You will not be sorry, and although an interest in Texas History is certainly a reason to go to Gonzales, you don't have to be a history buff to have a good time with your family.
Here are six family-friendly things to do in Gonzales, Texas to get you started. You might be drawn in by this quaint Texas town and its friendly people. Your interest might be piqued by all the history in the area or, you might be excited about all of the places you can get to from Gonzales.
Either, way, enjoy this list of family-friendly things to do in Gonzales, Texas. If you think I've missed something, send me an email or leave me a comment!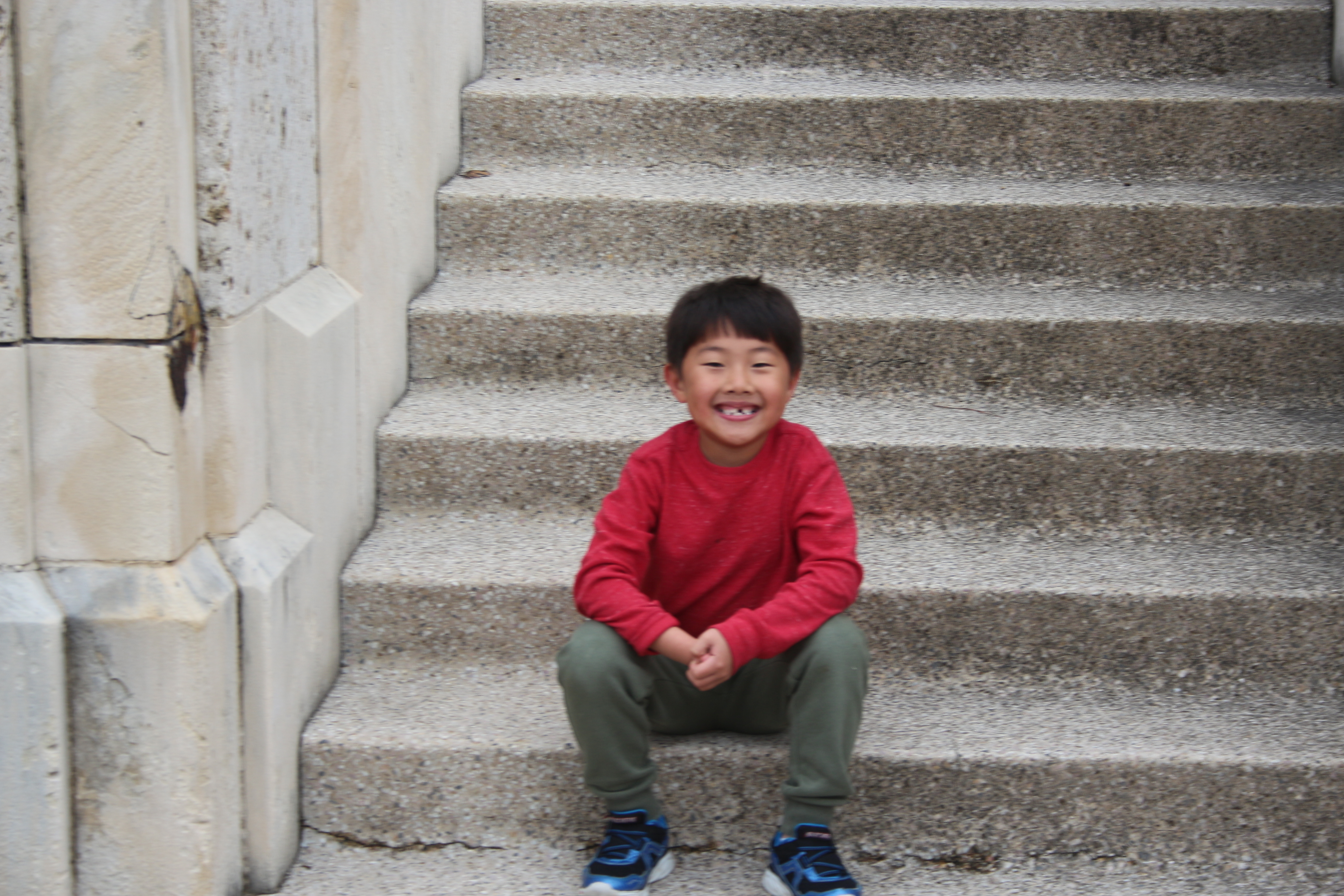 Six Family-Friendly Things to do in Gonzales, Texas
1. The Old Jail Museum
The Old Jail Museum is located on Lawrence Street in downtown Gonzales and is totally worth the stop. The docents are friendly and knowledgable and full of great stories. We got lucky and walked in at the start of a guided tour – the timing Gods were clearly on our side for once.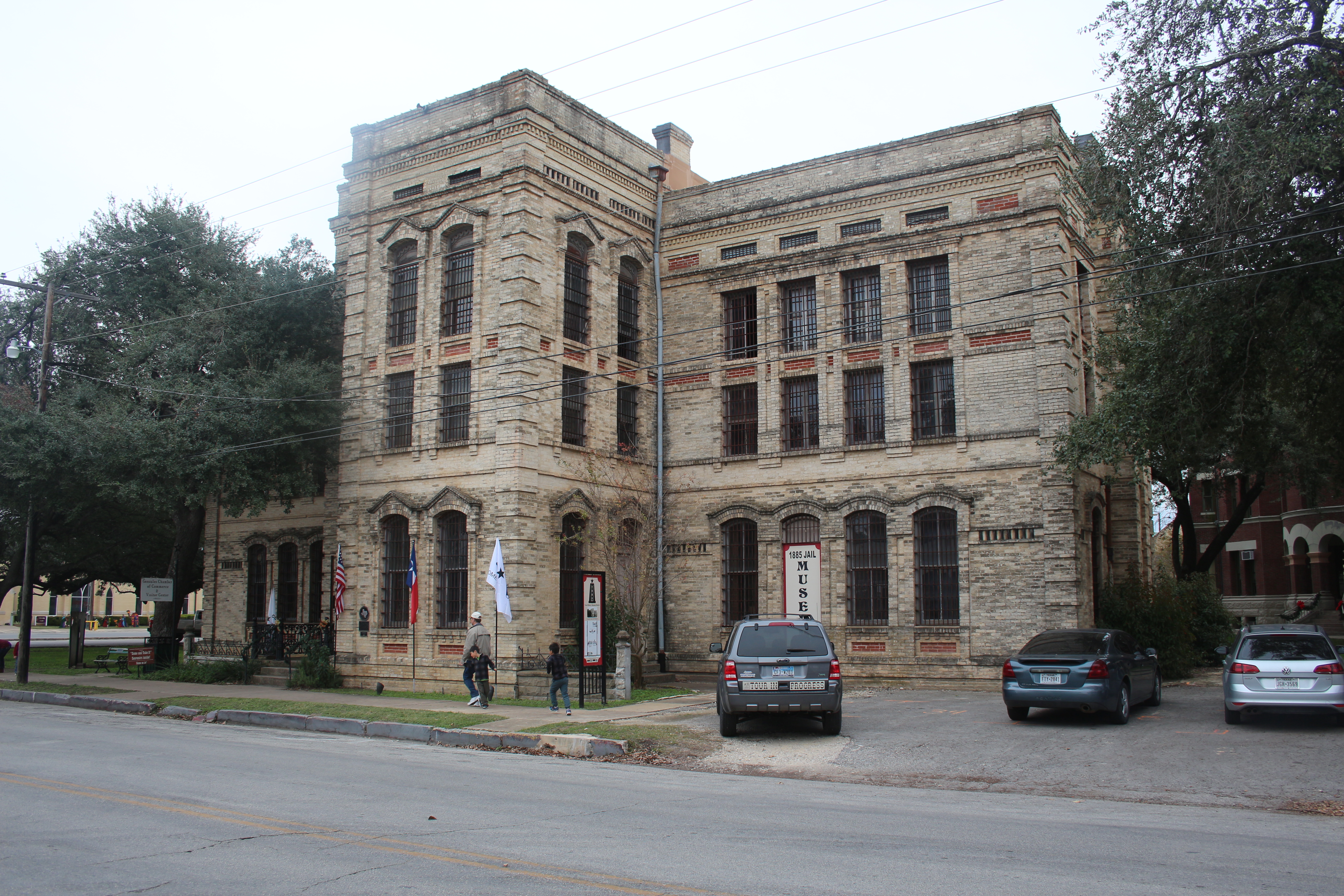 I have two seven-year-old boys who don't usually jump for joy at the prospect of going to a museum with their parents but they were really into this. The docent let one of my kids carry around an old set of keys on an iron ring and told him he could put his brother in an old jail cell upstairs, so that definitely set the tone for the day!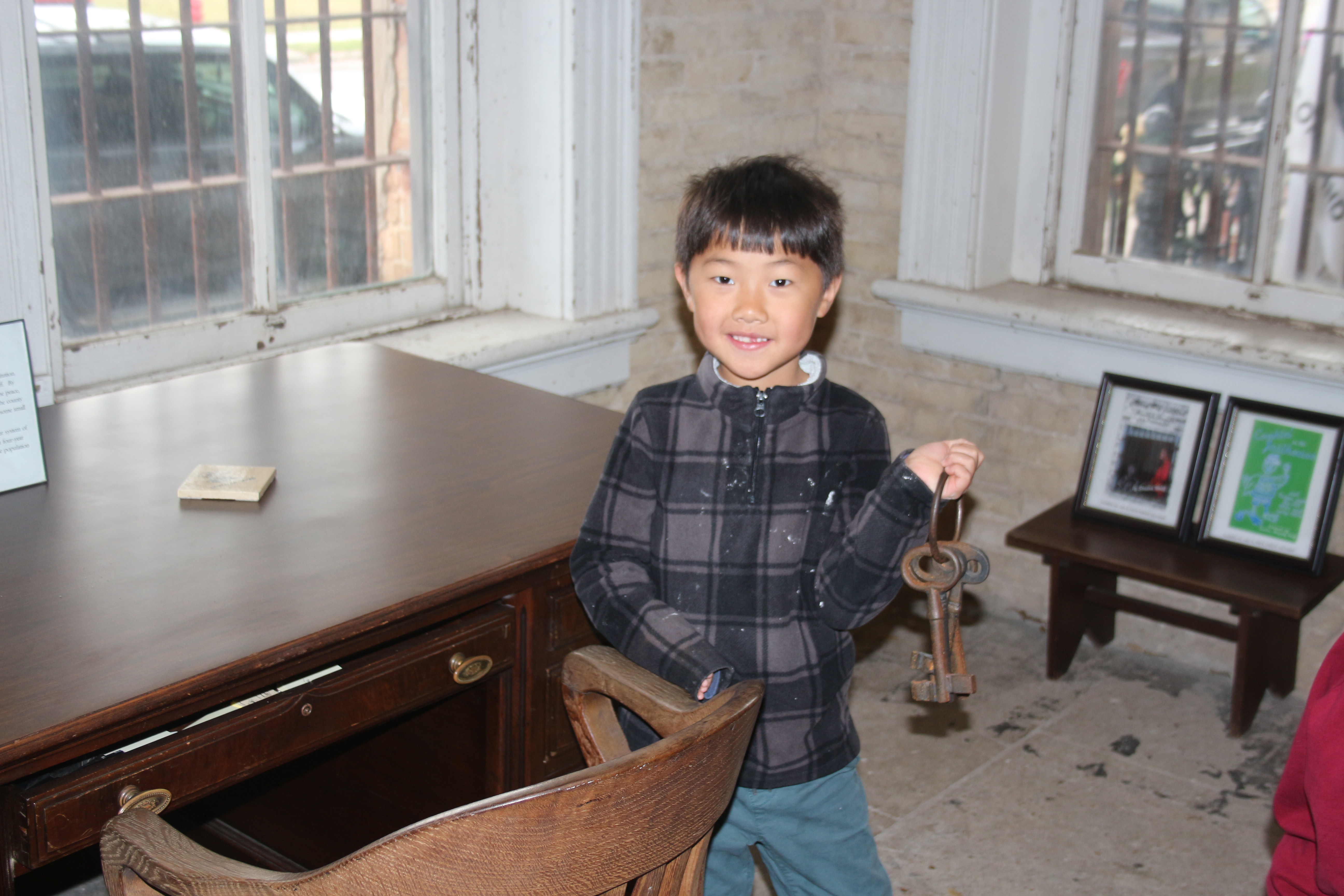 The guided tour took about 45-minutes and included a detailed description of the jail's history and a look around the downstairs offices, jailer's room and holding cell.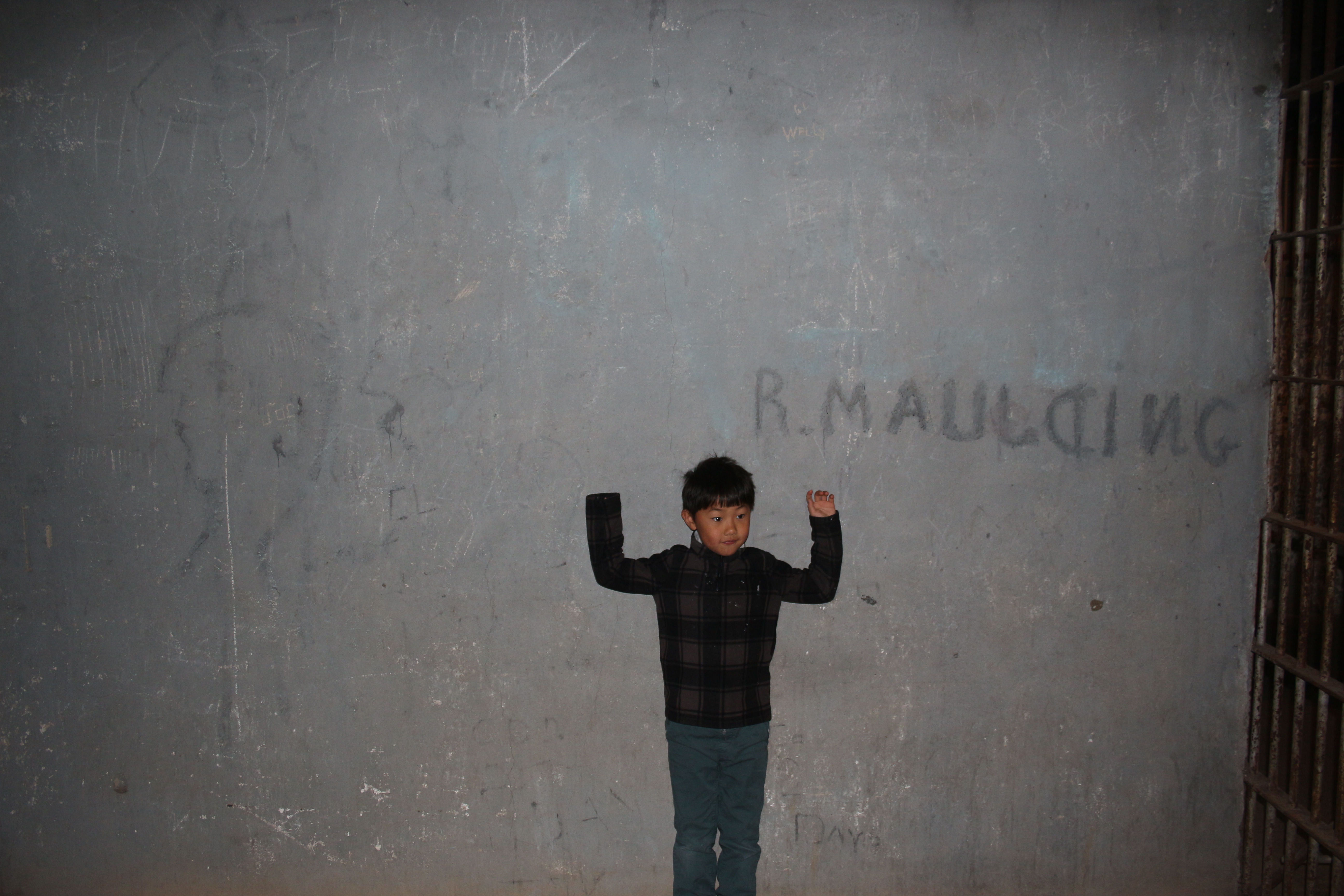 The upstairs included the misdemeanor and felony sections as well as the indoor gallows, which were in use until 1923 when Texas moved the authority for executions from the county level up to the state level.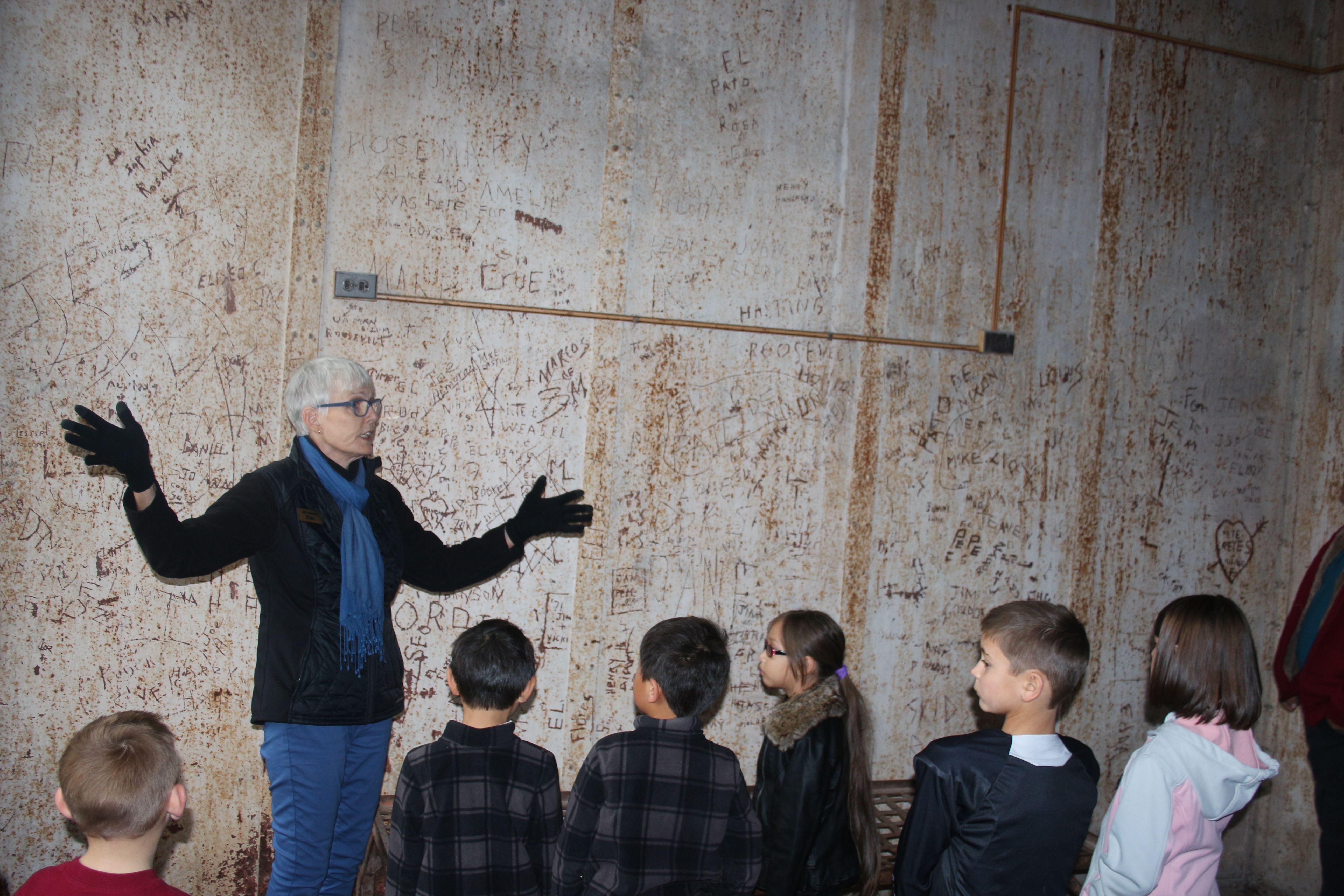 Current hours are listed as Thursday through Saturday from 10:30 a.m to 3:30 p.m. You can visit the Gonzales Chamber of Commerce for more info on local museums and hours.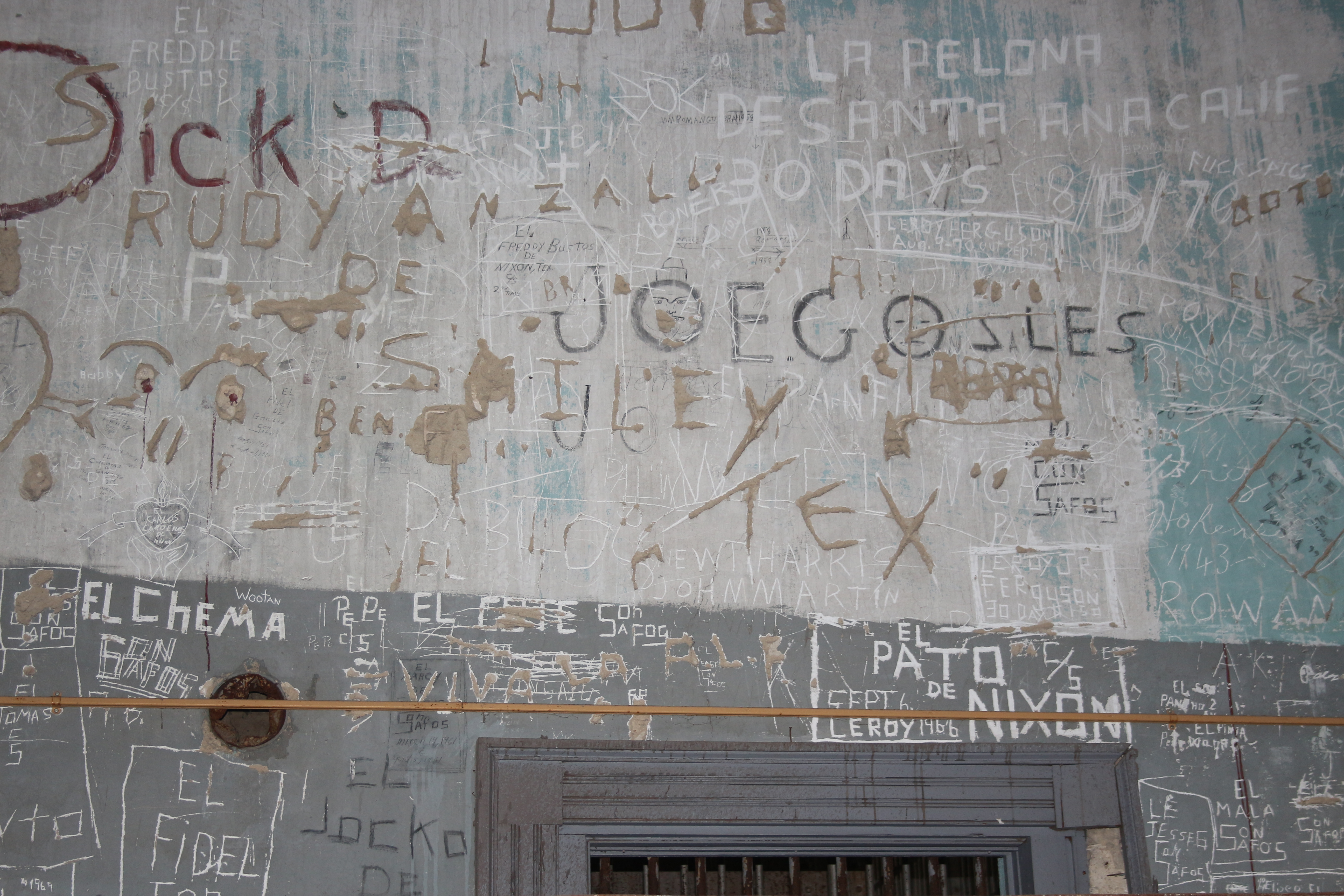 The best part? The admission and tour were FREE.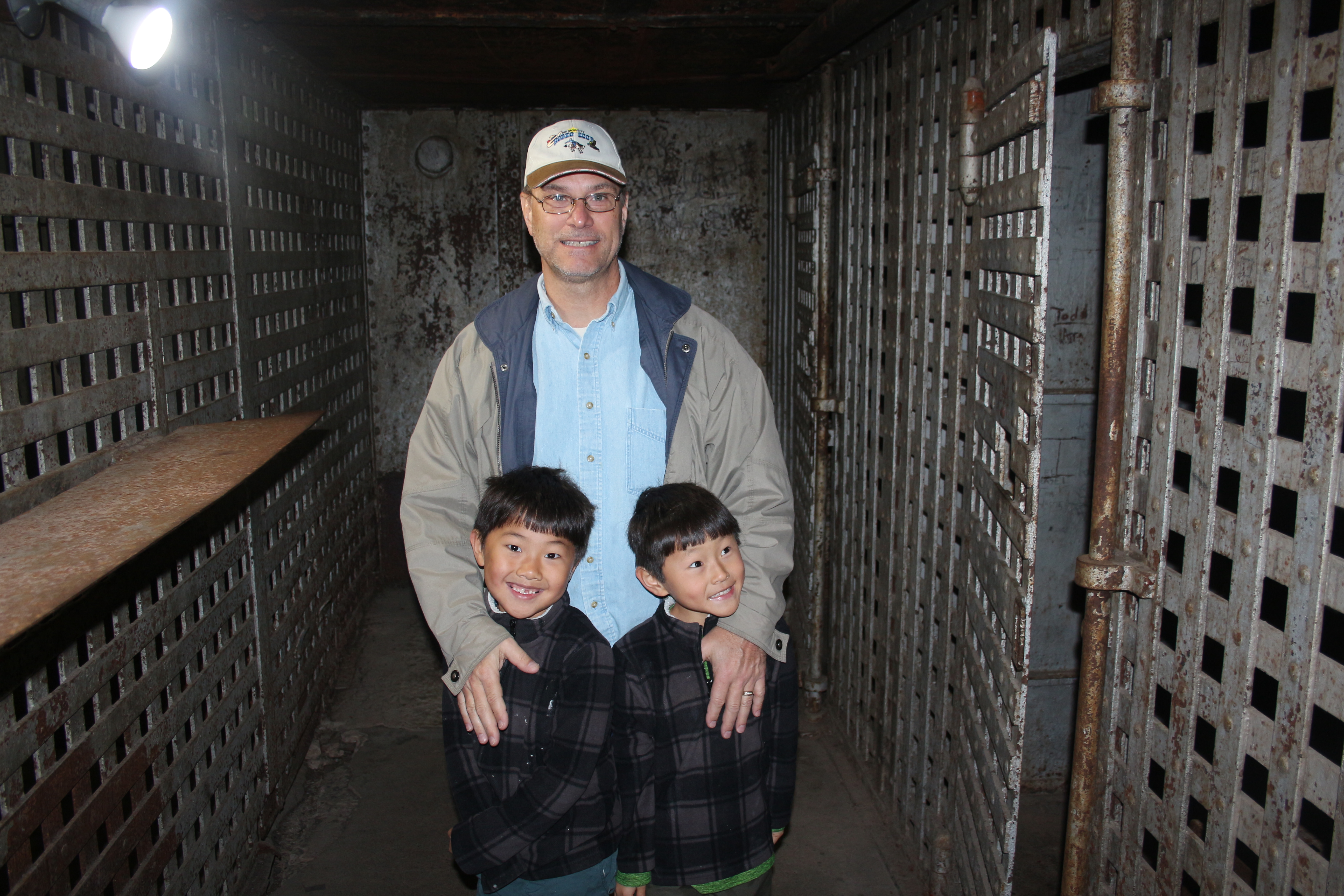 [Tweet "6 family friendly things to do in Gonzales, Texas"]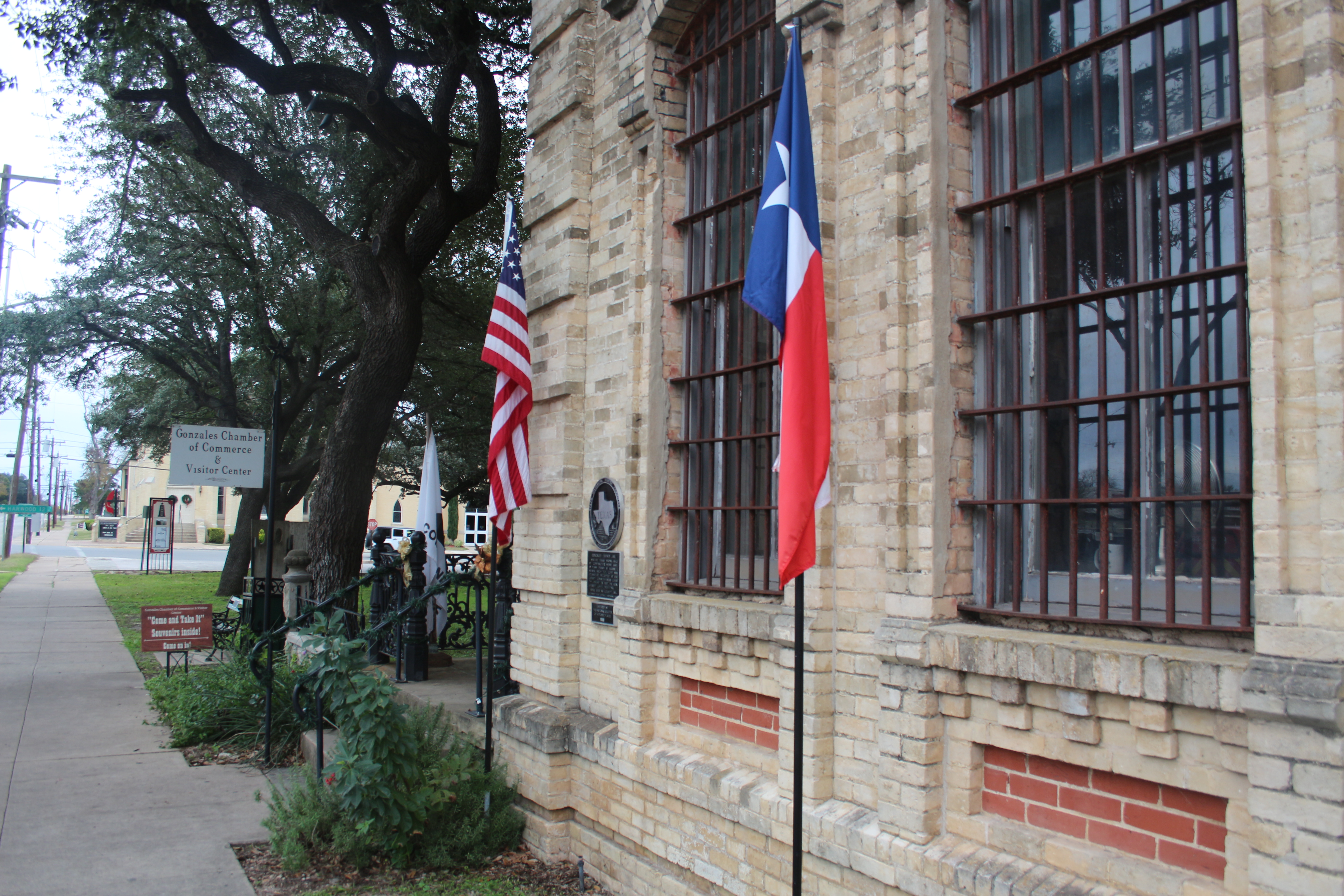 2. Gonzales Memorial Museum
Gonzales Memorial Museum houses the original cannon that is behind the "come and take it" story behind Gonzales and a bunch of other Texas artifacts.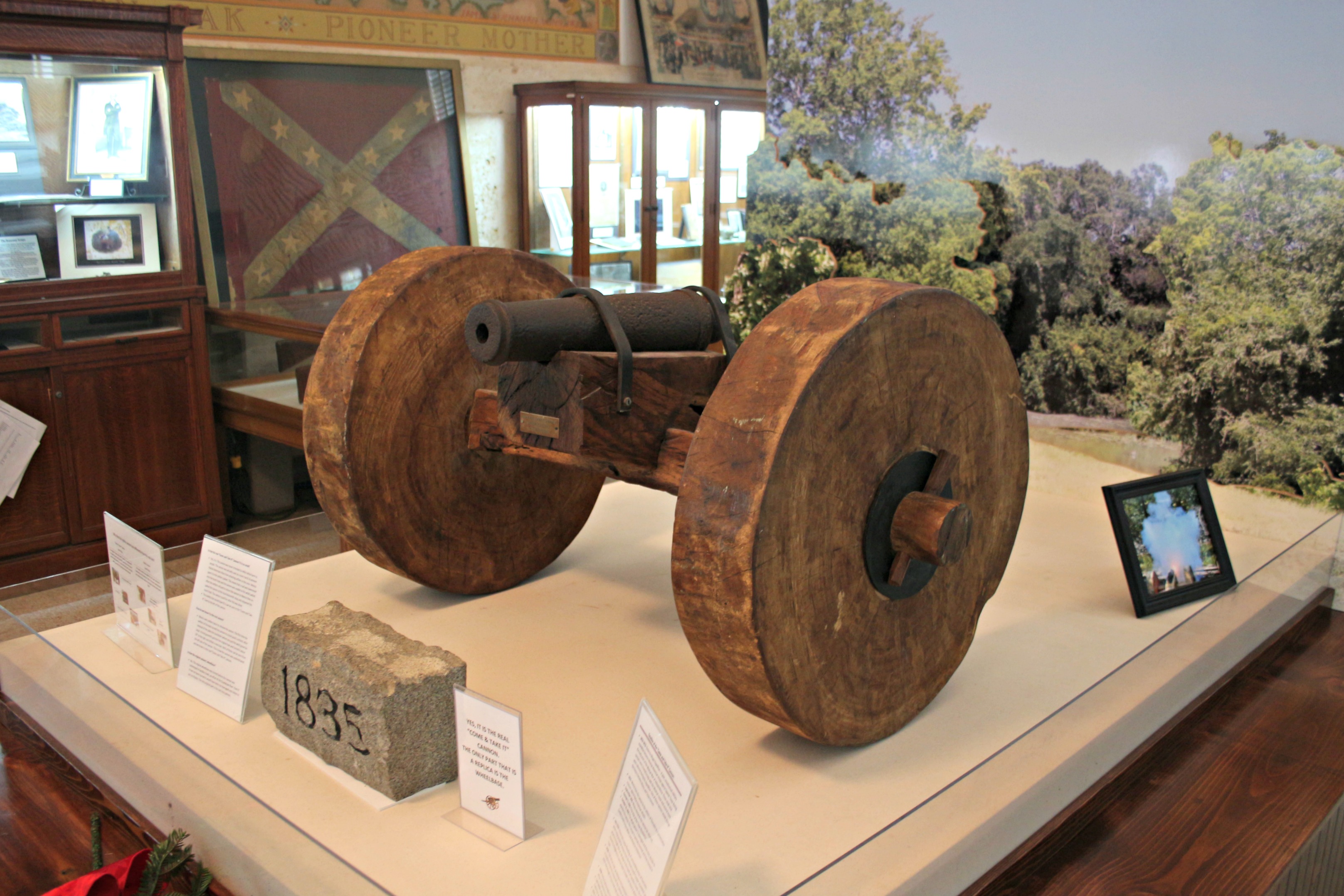 The museum as a lovely, scenic grounds. We visited on kind of a cold (for Texas) day and didn't spend a ton of time on the grounds but if you have little ones who need to burn off some energy, there is plenty of wide open space.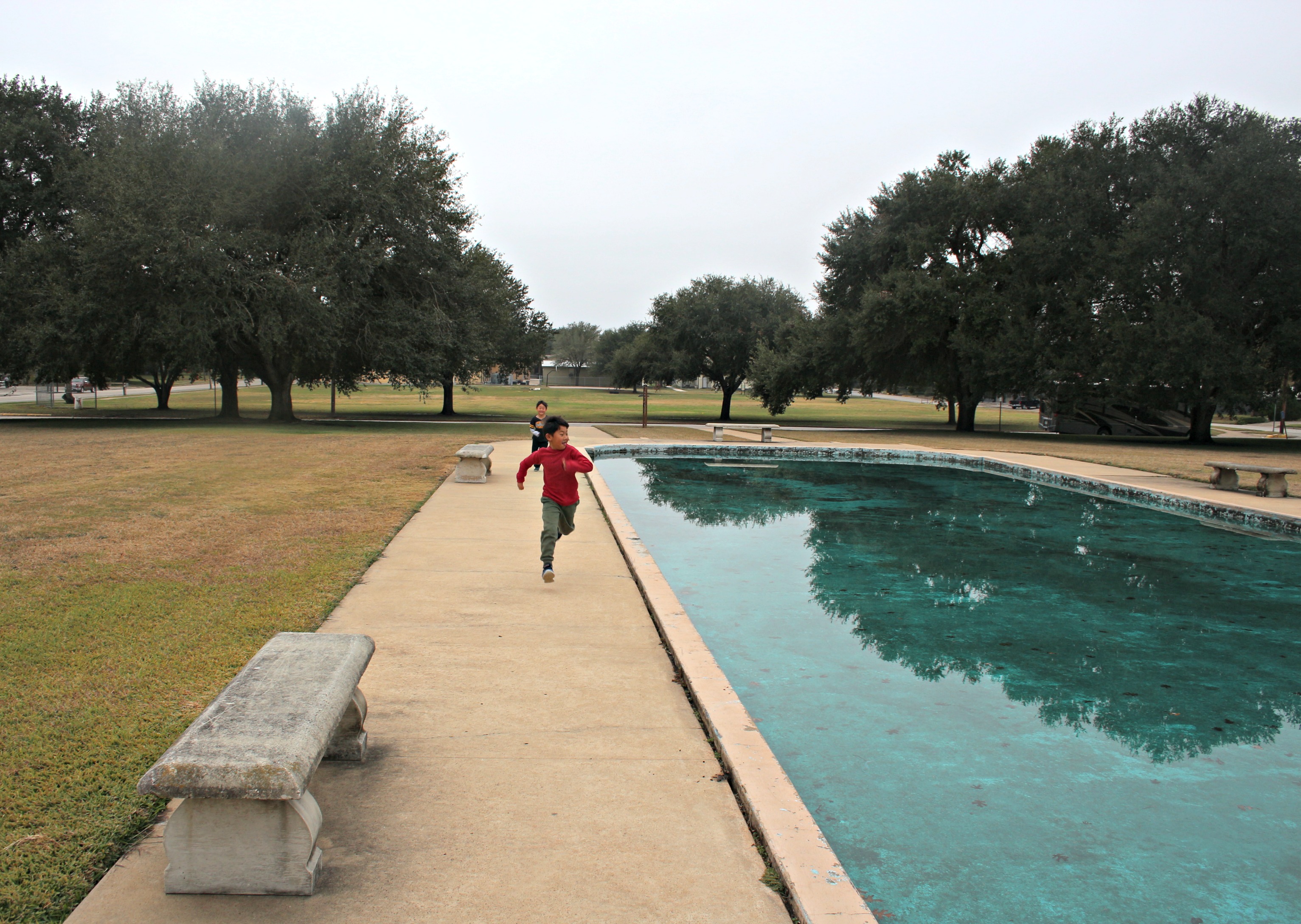 Hours for the Memorial Museum are Monday – Saturday 10:00 a.m. – 12:00 p.m. & 1:00 p.m. – 5:00 p.m. & Sunday 1:00 p.m.-5:00 p.m. This is another free museum and it has a little gift counter attached where you can buy souvenirs and memorabilia. There's a donation box if you want to drop in a few bucks to keep the museum going.
The objects here are a fun look back in time and it gives a complete look at Gonzales' role in the shaping of Texas history.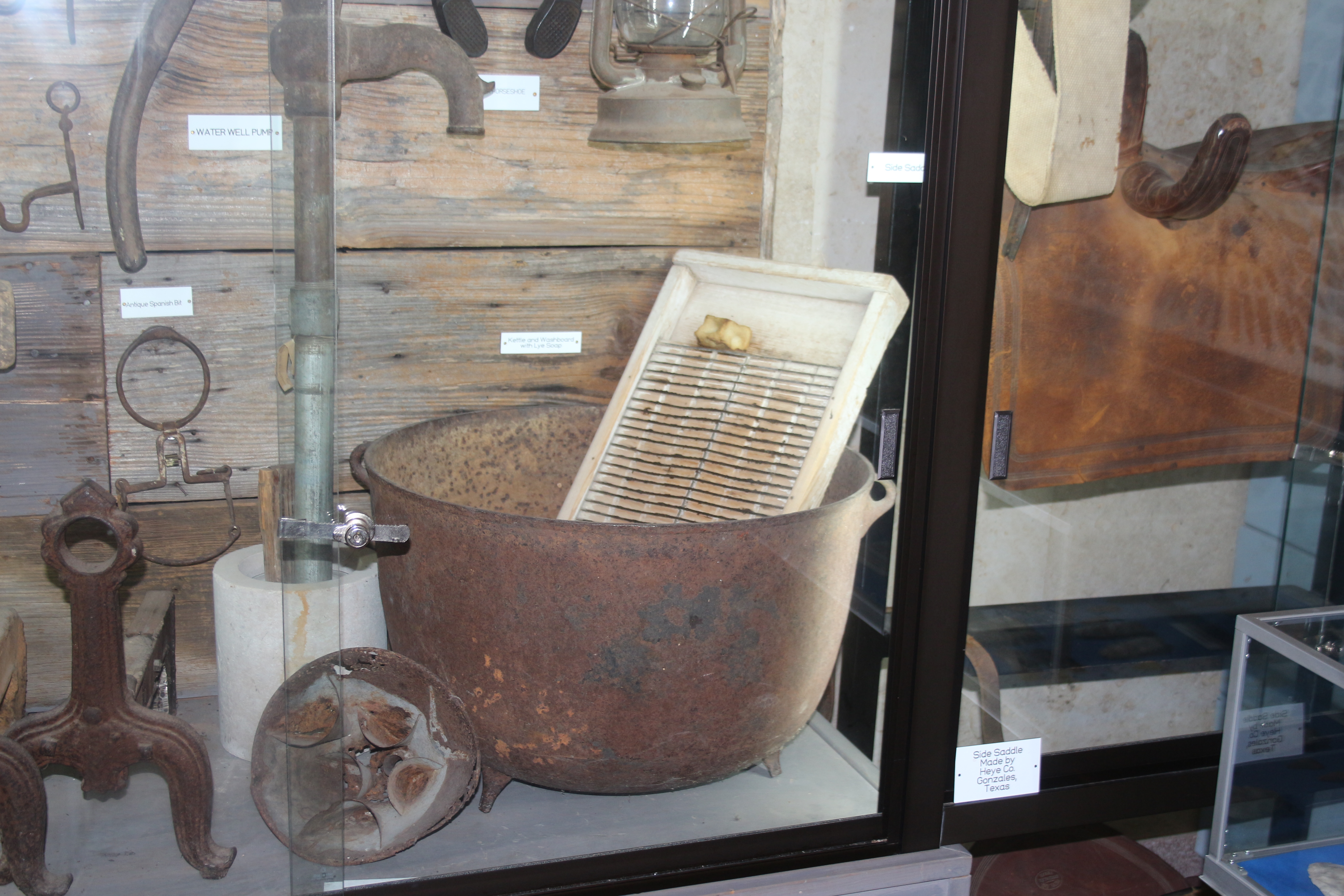 My two seven-year-olds weren't as excited about this one as they were about the jail museum but it was a different time of day, later in the trip and we had some bickering going on. Sigh.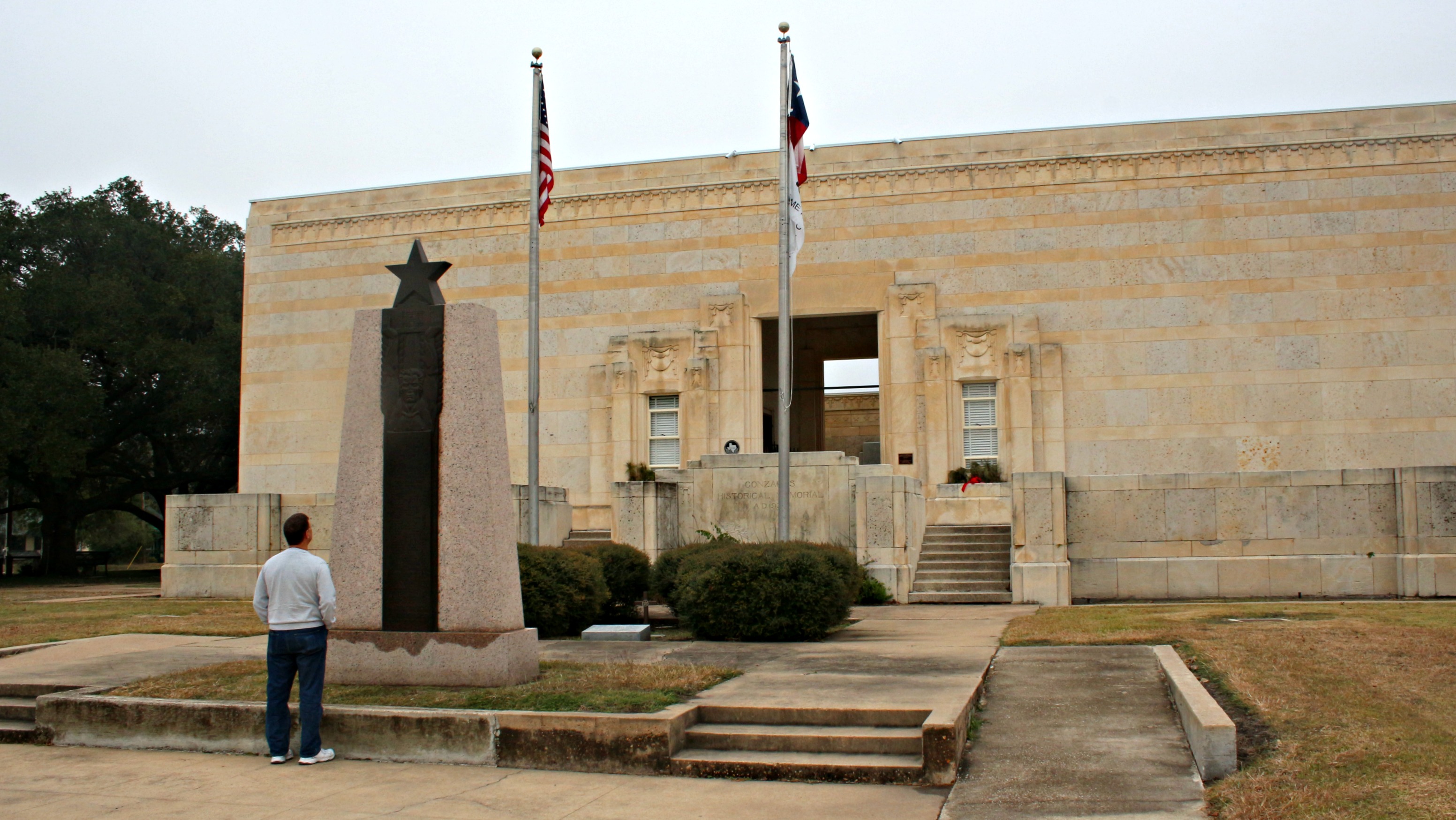 I recommend about an hour if you want to have a good look at all of the items and read all of the plaques outside.
3. Historic Home Tours
Gonzales and the surrounding area have some lovely, historic homes. When we visited during Winterfest, we had the opportunity to do the Historic Homes Tour. In the end, we opted not to do it in favor of activities that were more friendly for small humans but the architecture in this town is just stunning.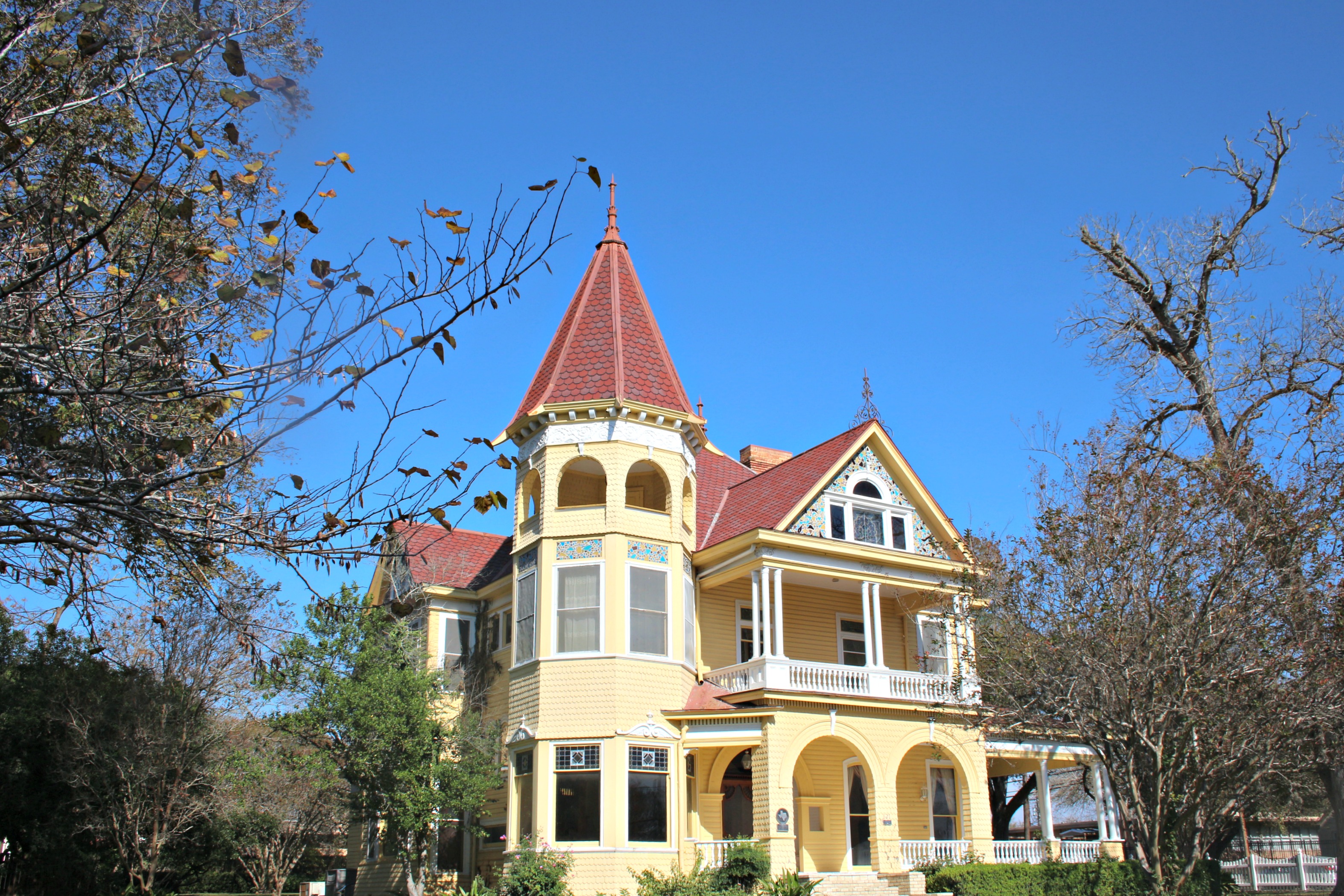 If you're visiting the area on an adults-only weekend (which would be amazing) then put the home tours on the top of your list. Winterfest is typically held in early December but if you visit outside those times, contact the Gonzales Chamber of Commerce for info.
We met a lovely gentleman outside of the Old Jail Museum who I believe is one of the docents who conducts the Historic Homes Tour and I was so tempted but at the price point of $20 per person, it just wasn't an activity we could get behind for a family of four.
This one is still on my wish list. I love looking at these beautiful old homes from the exterior and I'd love to get a peek inside without screeching "Don't touch that!" ever three seconds.
4. Pioneer Village Living History Museum
Pioneer Village is an open air living history museum. It houses a collection of 1800s and early 1900s era houses and buildings from Gonzales County. Visitors strolling through The Village often feel as if they have just stepped into the same era as that of the original occupants of these buildings and that the inhabitants have merely stepped out for a while.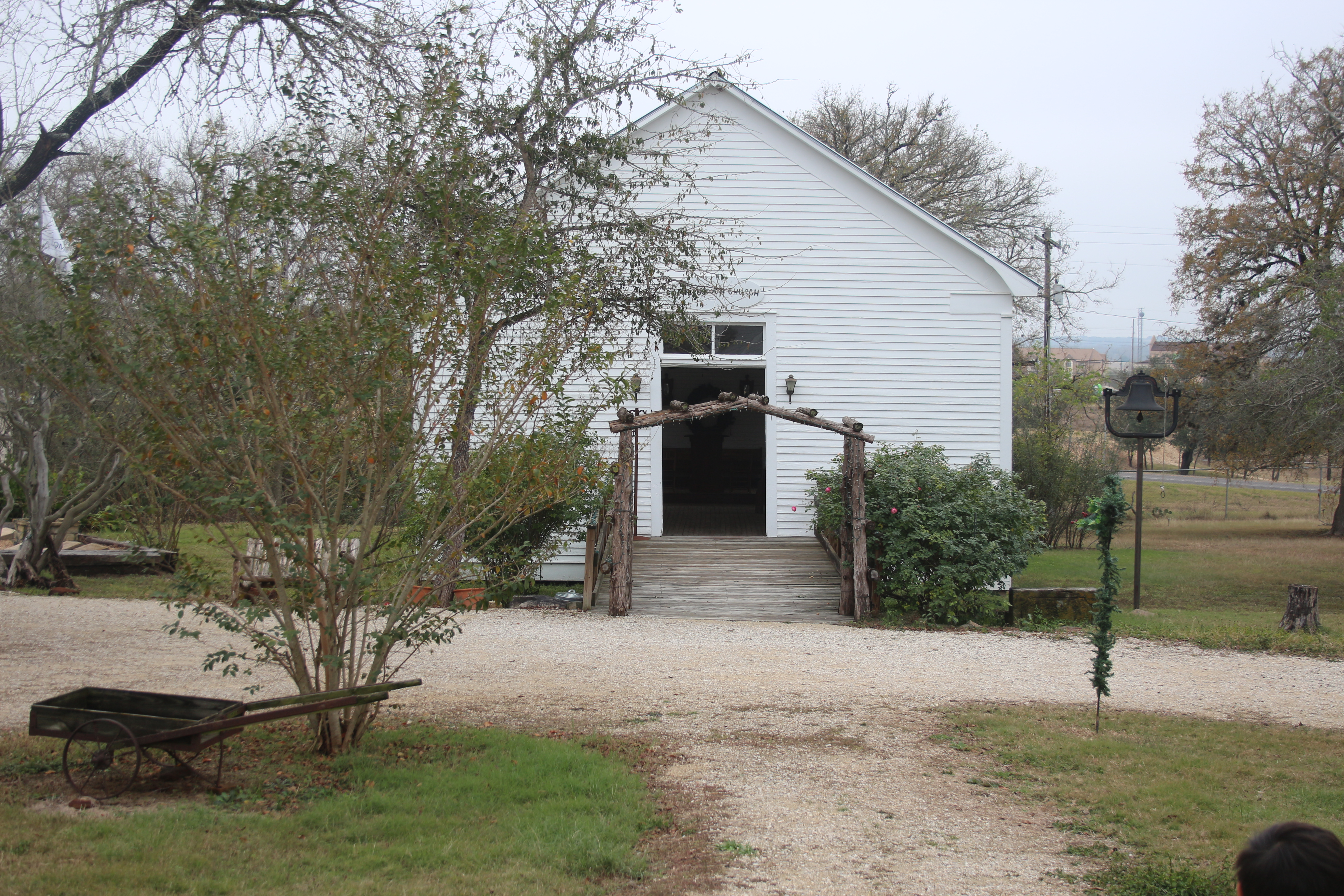 Each structure has been donated Pioneer Village and has been carefully relocated to the grounds for its preservation. Most of the furnishings and equipment found within these structures were either loaned or donated to help represent the cultural lifestyle of the pioneers who settled this area. It gives a great look at what life used to be like before we had so many modern conveniences.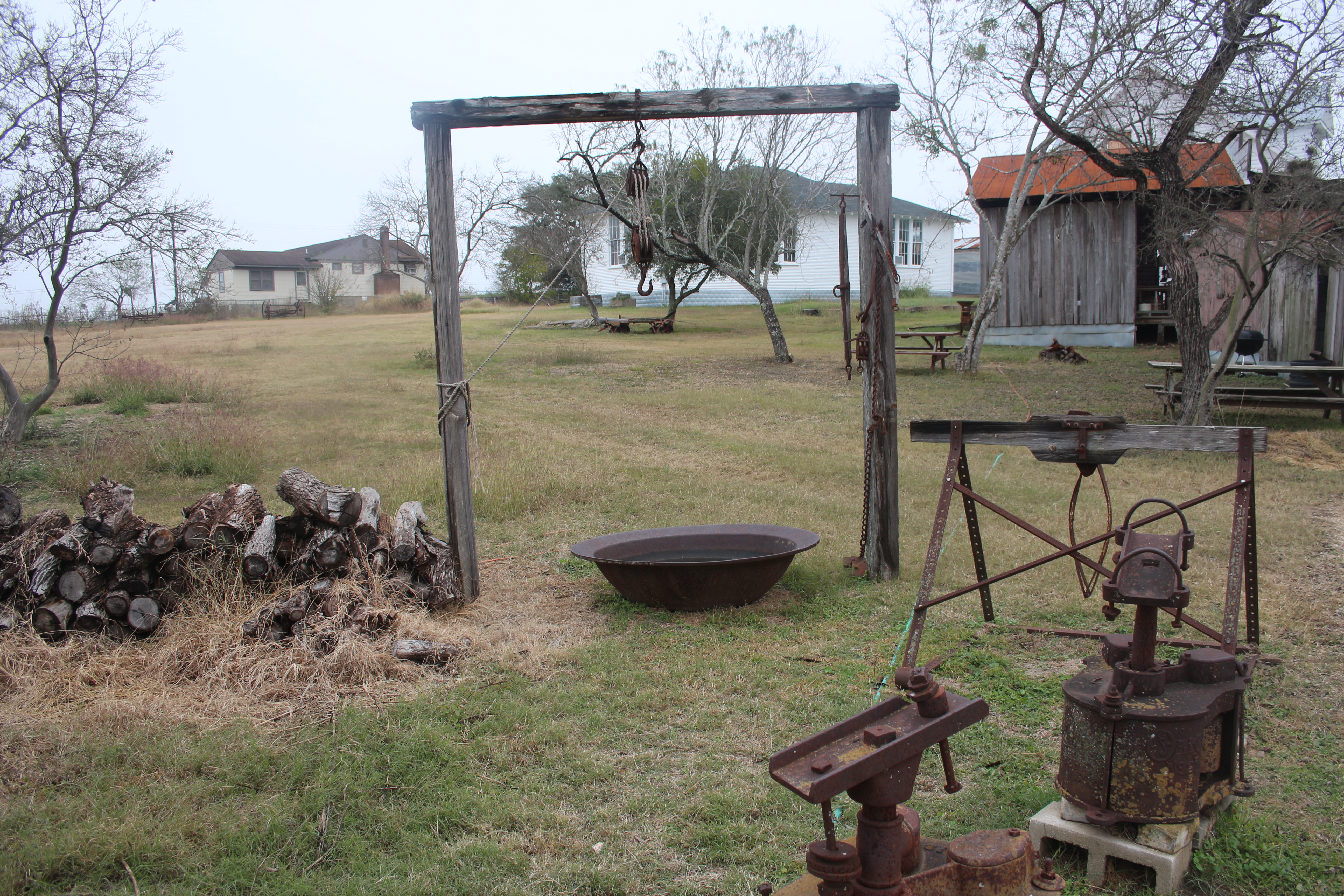 This is a fun, interactive, step back in time. We were lucky enough to land a guided tour through Pioneer Village which gave us a deeper understanding of how people lived in the late 1800's through the very early 1900's in Texas.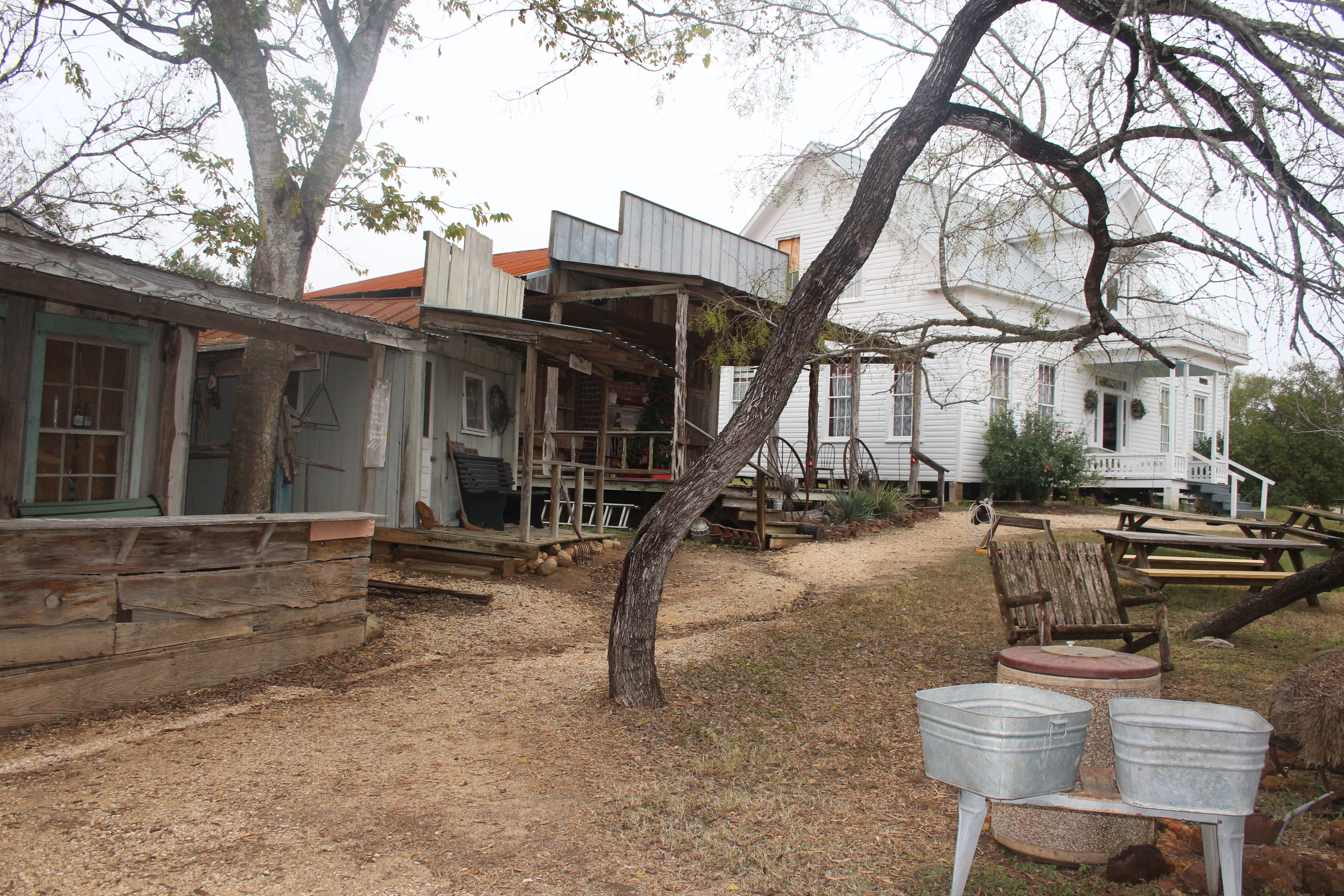 5. Palmetto State Park
Palmetto State Park is about 12 miles outside of Gonzales but if you're in the area, this is definitely worth a visit.
Palmetto State Park is a little piece of the tropics in the Texas landscape. With multiple sources of water (including the San Marcos River), Palmetto State Park is a haven for a wide variety of animals and plants. Look for dwarf palmettos, the park's namesake, growing under the trees.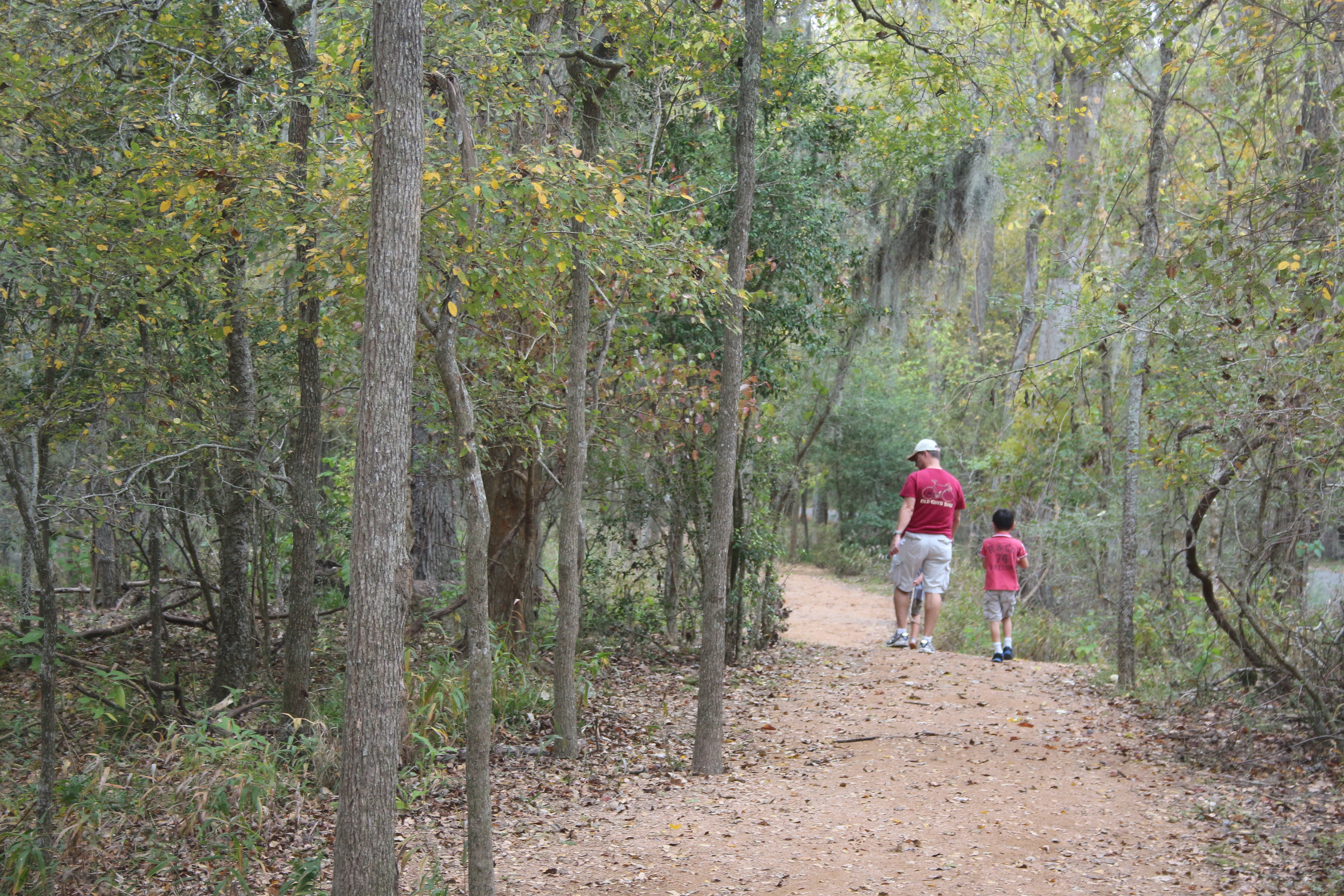 Palmetto State Park offers various camping options – check out their website for more info – and several fun hiking trails. We did two of the trails – the Ottine Swamp and the Mesquite Flats Trails – and they were listed in the park map as moderate. We were two adults and two seven-year-olds not really dressed for hardcore hiking and we did just fine. It was really beautiful and we loved the different scenery but we didn't find it particularly strenuous.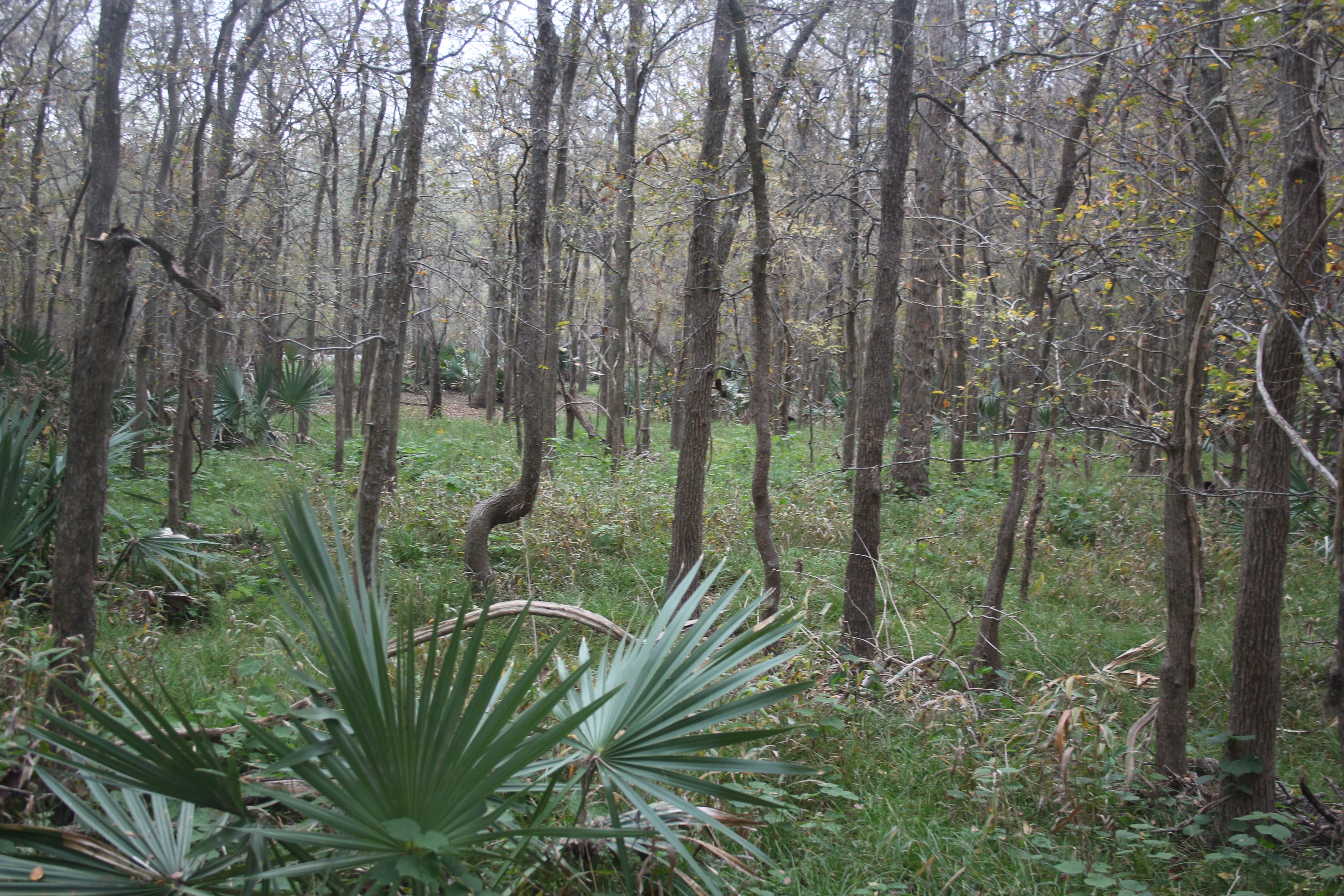 One of my kids whined "When are we going to be done" about six trillion times, so if that makes this count as a challenging trail, then it was.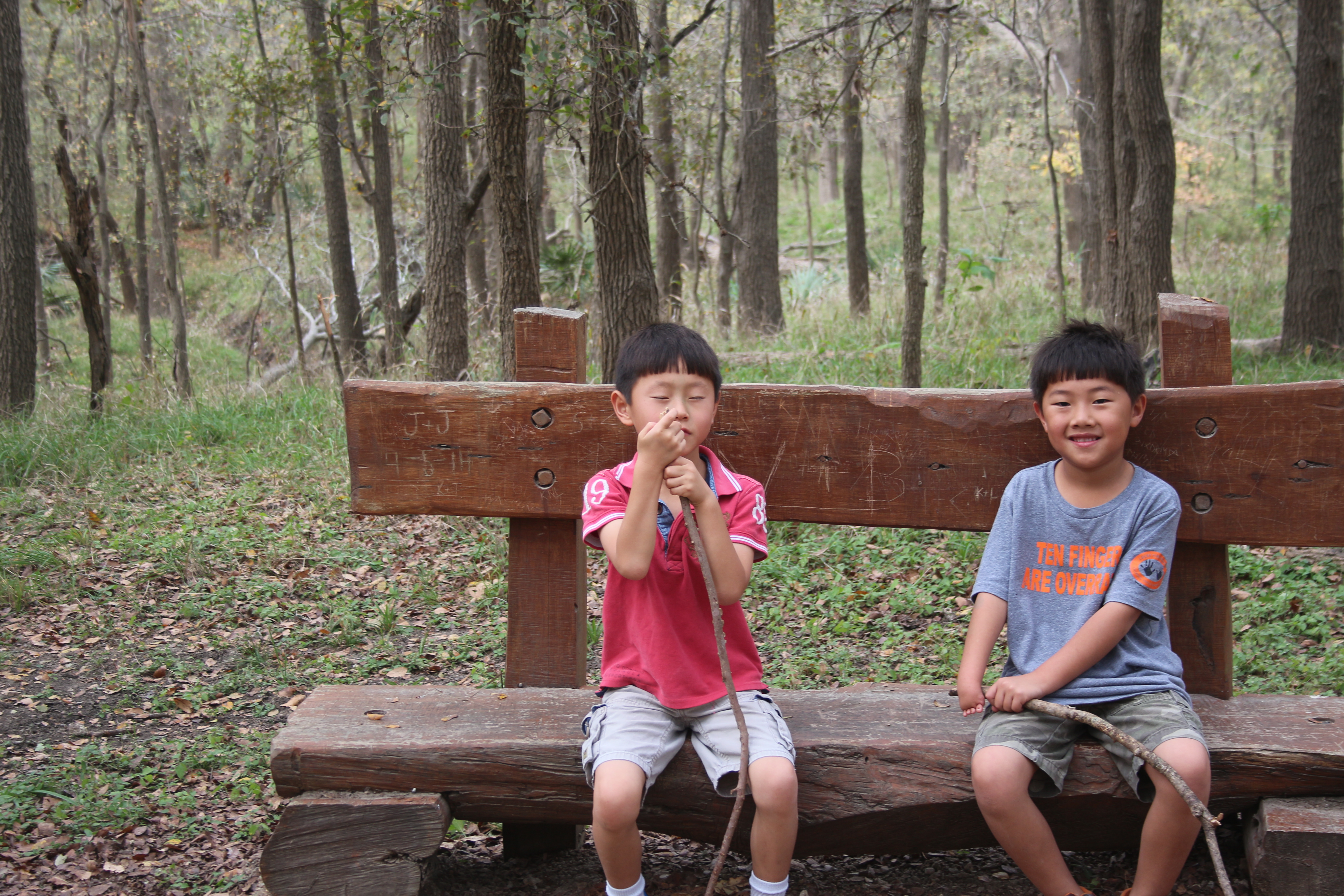 We'd love to come back and do actual camping here one day!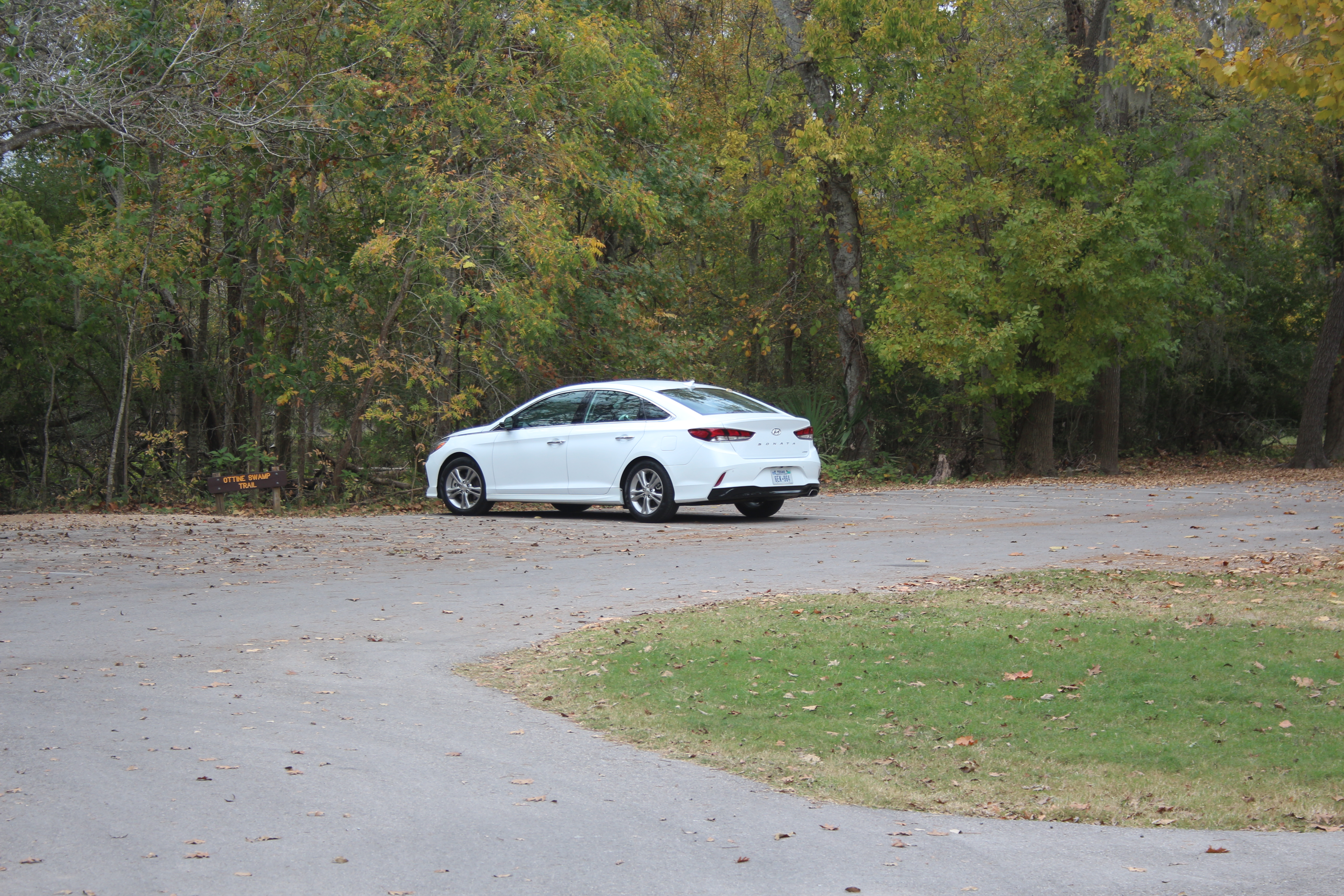 6. Texas Heroes Square
Texas Heroes Square is located at the intersection of N. St Joseph Street and St. Lawrence Street. The square honors the men of Gonzales that fought in the Texas Revolution. The monument (by sculptor Pompeo Coppini) was built in 1910 through the efforts of the Gonzales Chapter of the Daughters of the Republic of Texas.
This is the hub of Gonzales. The town is very walkable and most everywhere you want to go is right around here. If you are visiting Gonzales for a day trip, there is ample parking in the square and you'll be able to shop, eat, and see the sights, in addition to absorbing a little bit of Texas history.
Where to stay
If you're spending the night in Gonzales, I recommend you stay at the Dilworth Inn and Suites. This is a lovely boutique hotel right off the square in Gonzales and just about everything you're going to want to do and see is walkable.
The Dilworth has been a bank, an office building and, for a short time, a church. It has 14 lovely rooms and suites and is connected to an Italian Restaurant (see below) that serves lunch and dinner.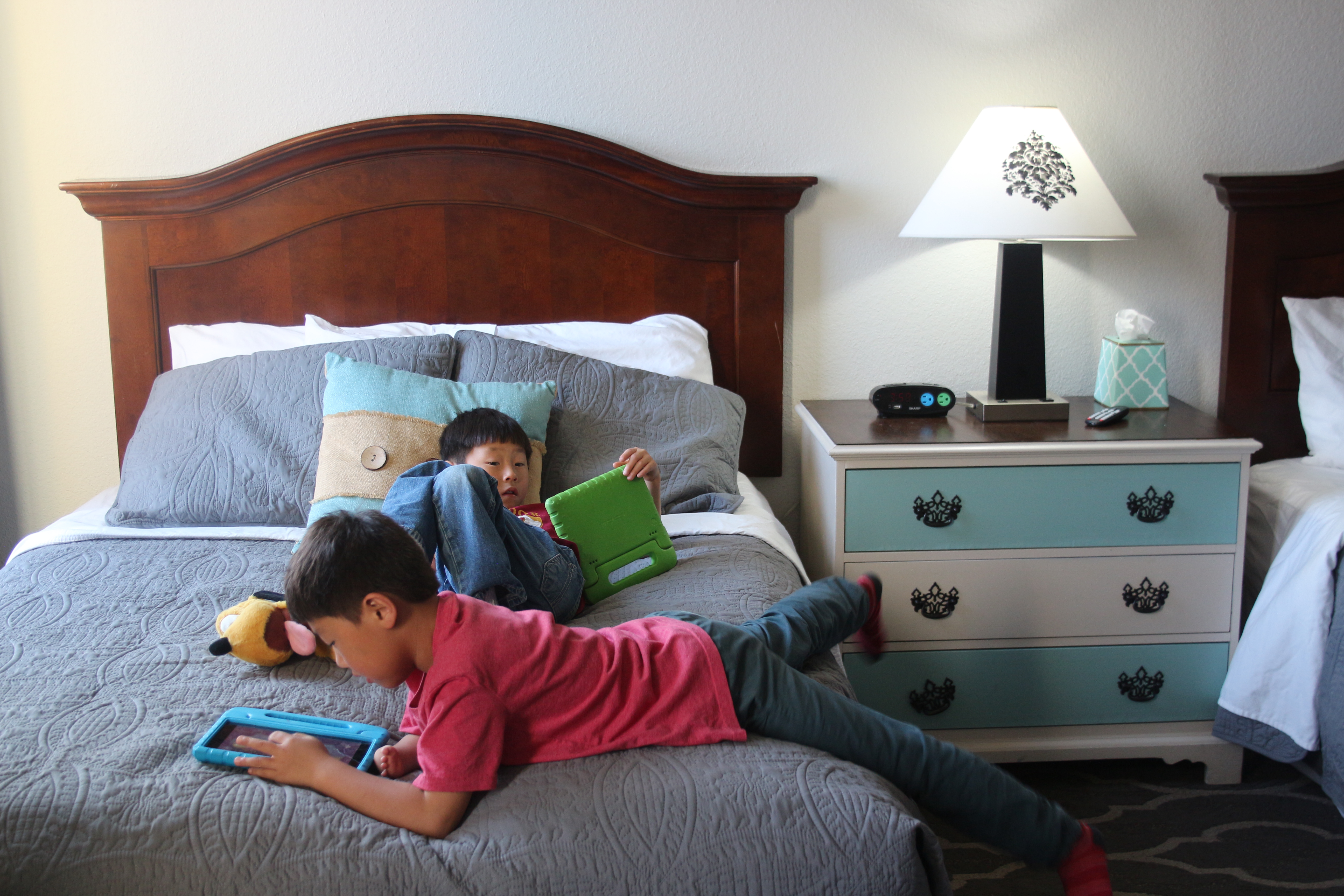 Your stay at The Dilworth includes a continental breakfast which offers hardboiled eggs, yogurt, cereals and oatmeal, breakfast bars, fruits, bagels, toast, juice, and of course, coffee and tea. It's very hearty as far as continental breakfasts go and the breakfast room is cute and comfortable.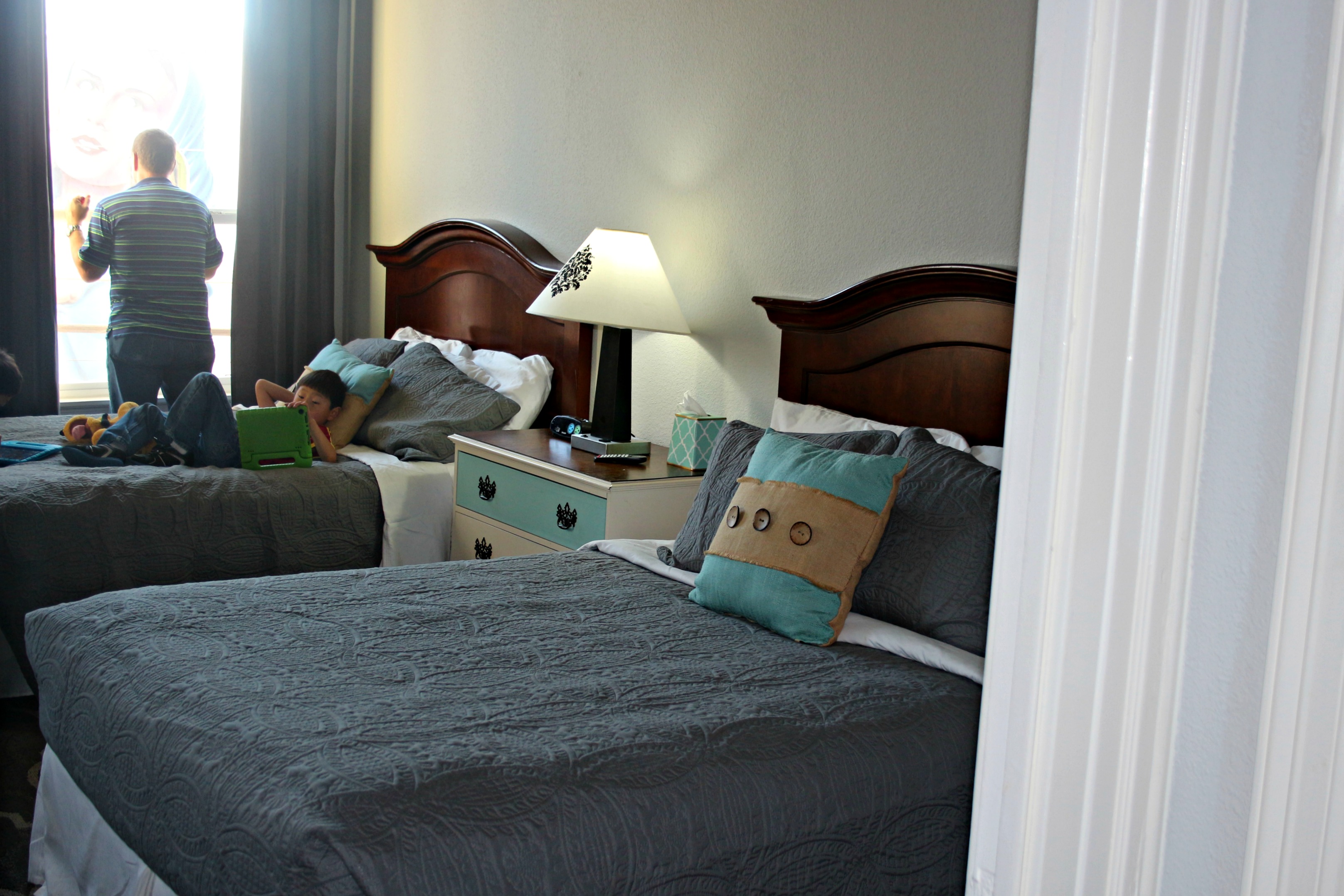 We stayed in a second floor room with two double beds and a full bath that seemed to have been recently remodeled.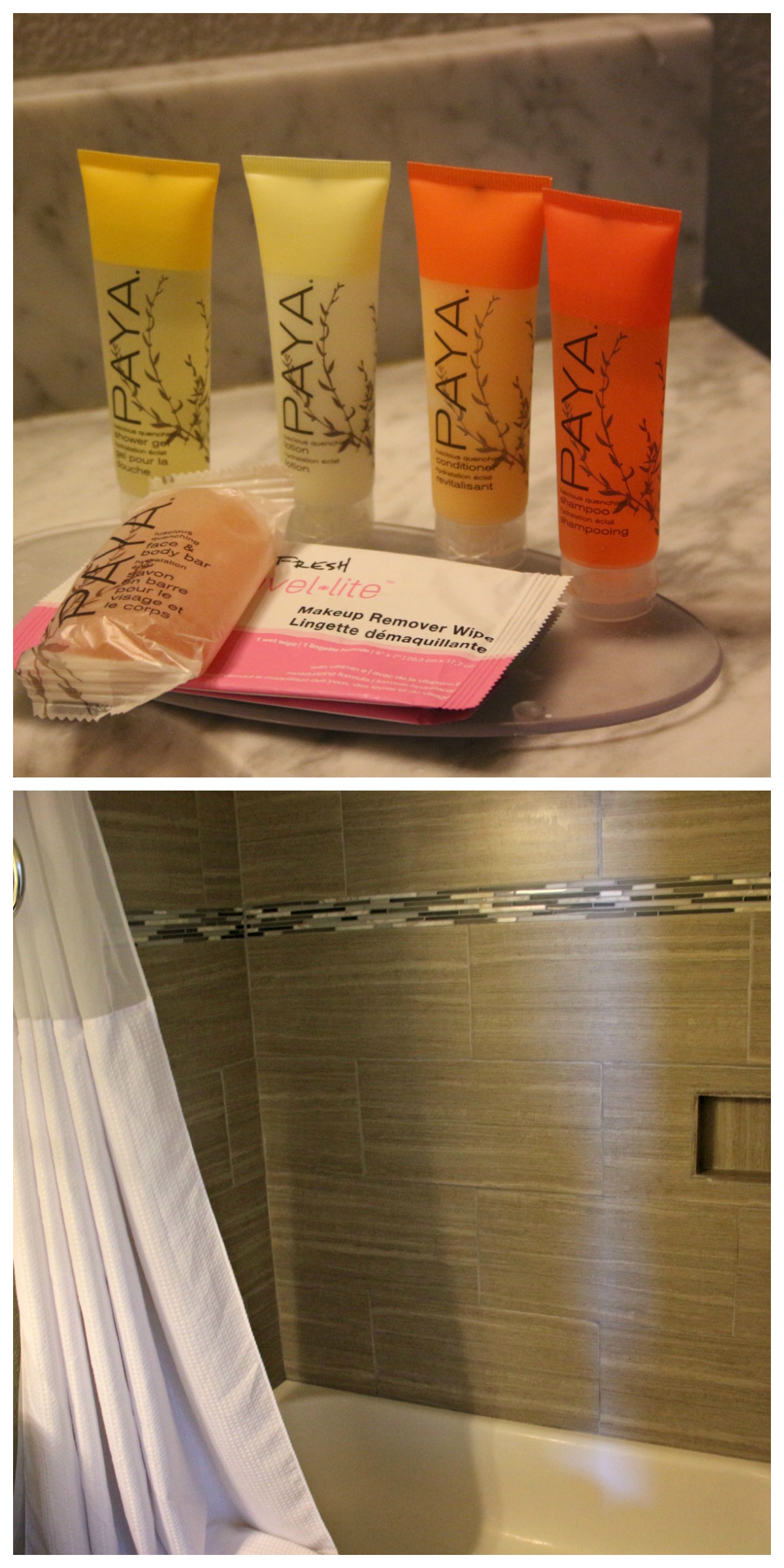 The decor was cute, quirky and comfortable and we had an awesome view of downtown Gonzales. The manager, Jenny, is super friendly and helpful and offered us lots of history and suggestions for things to check out in the area.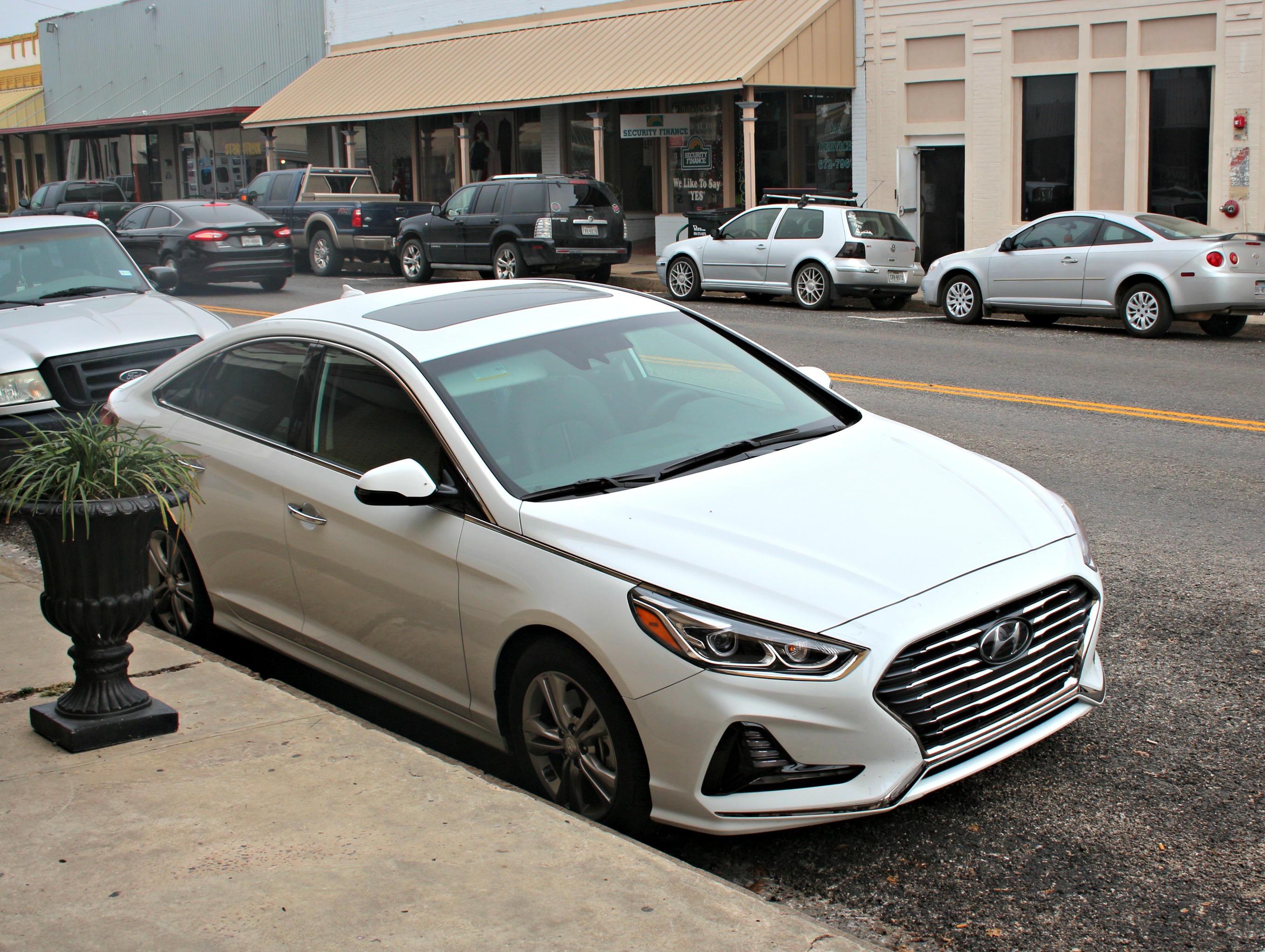 There are other places to stay in Gonzales. You can do a quick Google search or look on Trip Advisor for other accommodations but unless The Dilworth can't meet your needs, this should be your first choice.
This was our kids' first travel experience at boutique hotel and they LOVED it…after some embarrassing dialog with the manager that started with the sentence "Why is this place so small?" She was a good sport about it, though. We felt right at home, the room was super-comfortable, and the people could not have been more welcoming.
Where to eat
La Bella Tavola
La Bella Tavola is connected to the Dilworth Inn and Suites and is open for lunch and dinner. Their food is freaking amazing and their service is…well, awesome.
We ate at La Bella Tavola on two consecutive nights. They don't appear to have their own website, although you can get the menu on the Dilworth Inn's website. They have lovely baked pasta dishes but there was lots of other stuff as well. Anything Italian that you'd want is on the menu and they also have a nice selection of beers and wines. Their desserts looked fabulous but we were so stuffed after both meals that we couldn't make it fit.
I had the baked manicotti and it was fully of cheesy goodness. I wish I had a picture but I was too busy eating it.
Come and Take it Bar and Grill
The Come and Take it Bar and Grill is directly across the street from La Bella Tavola. It's a fun place to people watch and get a drink or eat a really fun meal. They have a pizza oven where they make their pizzas and they have a nice selection of burgers and sandwiches as well as some steaks and salads.
We've stopped in a couple of times and the service is top shelf. The smell is amazing because hello pizza oven?????
I recommend the "Come and Take It" burger. Mostly because if anyone had tried to come and take my burger while I'd been eating it it would have been seriously on. My husband had the gyro which he honestly hesitated to order in Gonzales. He's a little bit of a gyro snob and he didn't think small town bar and grill in Texas would know what they're doing, but they did! He loved it.
The Come and Take it Bar and Grill doesn't have a website – at least not as far as I can tell – but you can easily find them on Facebook.
Sweet B's Dessert Boutique
Sweet B's is a cute little bakery and ice cream shop on St. Joseph Street. They also have a fun selection of kitchen-related gifts, such as aprons, mugs and cake plates. We discovered Sweet B's by accident. We'd just rolled into town and were walking around trying to figure out where to eat dinner when heard there was a bakery doing free cupcake decorating.
We loved the experience so much that we went back a couple of weeks later and did a gingerbread house decoration session. Our kids had such a good time and this was such a well-done event.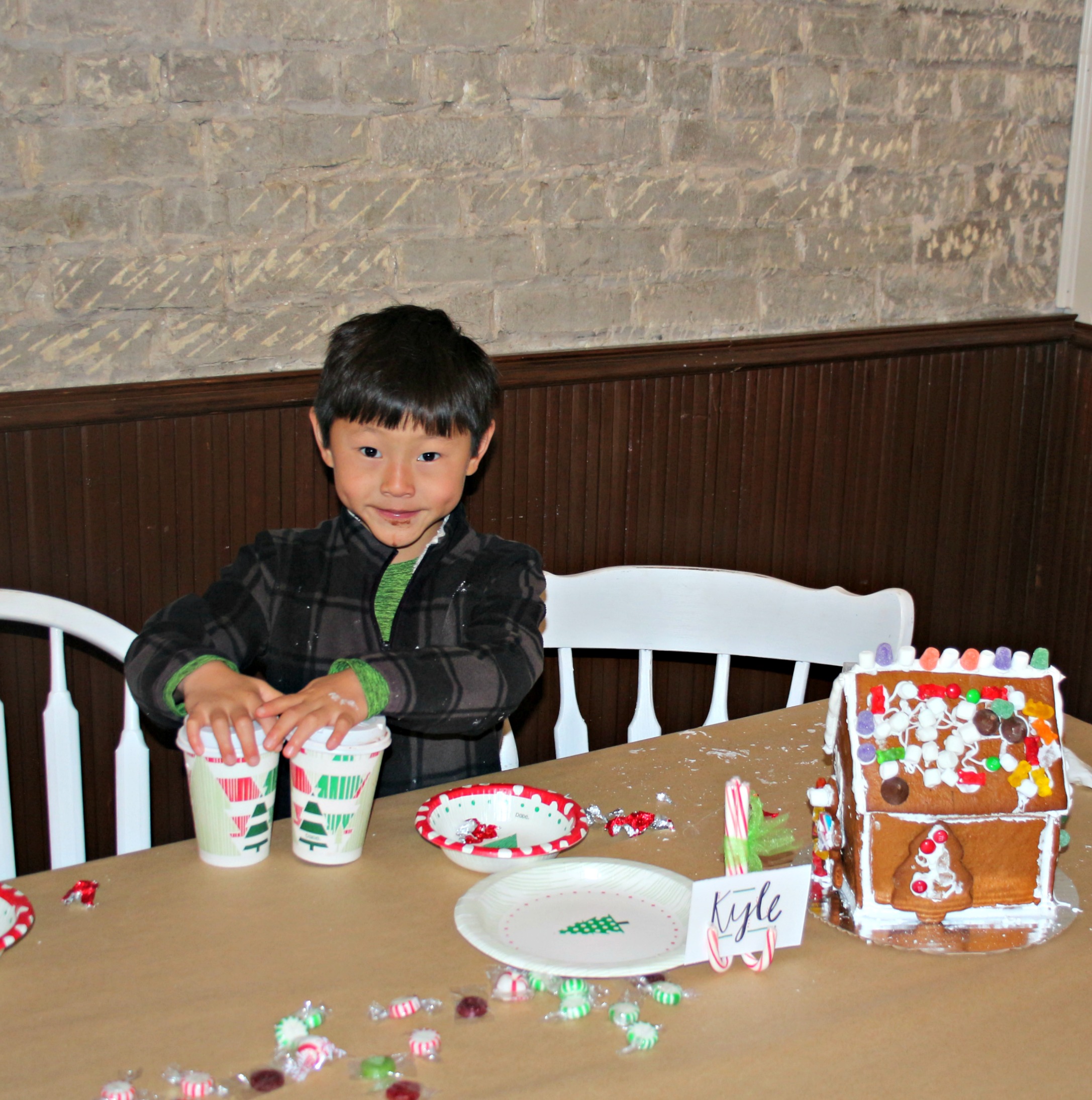 Totally worth the hour and change to drive here. I love small towns.
If you're in Gonzales, stop by for some sweet treats or a cup of coffee. No website that I was able to find but they are on Facebook. Also, they are closed on Sundays, so if your travels to Gonzales happen on a weekend, make sure you go Saturday.
The best time to visit Gonzales
If you can visit Gonzales in early October and early December, that is when you'll find the most activity in this tiny town. The Come and Take It Celebration occurs in early October and Winterfest in early December. Check the Gonzales Chamber of Commerce website for the most current details and dates.
We went to Winterfest this past year and loved it. We got to decorate cookies, read Christmas stories at the library, attend an organ concert, judge a chili cookoff and lots more fun things. You can see more about Winterfest in this post.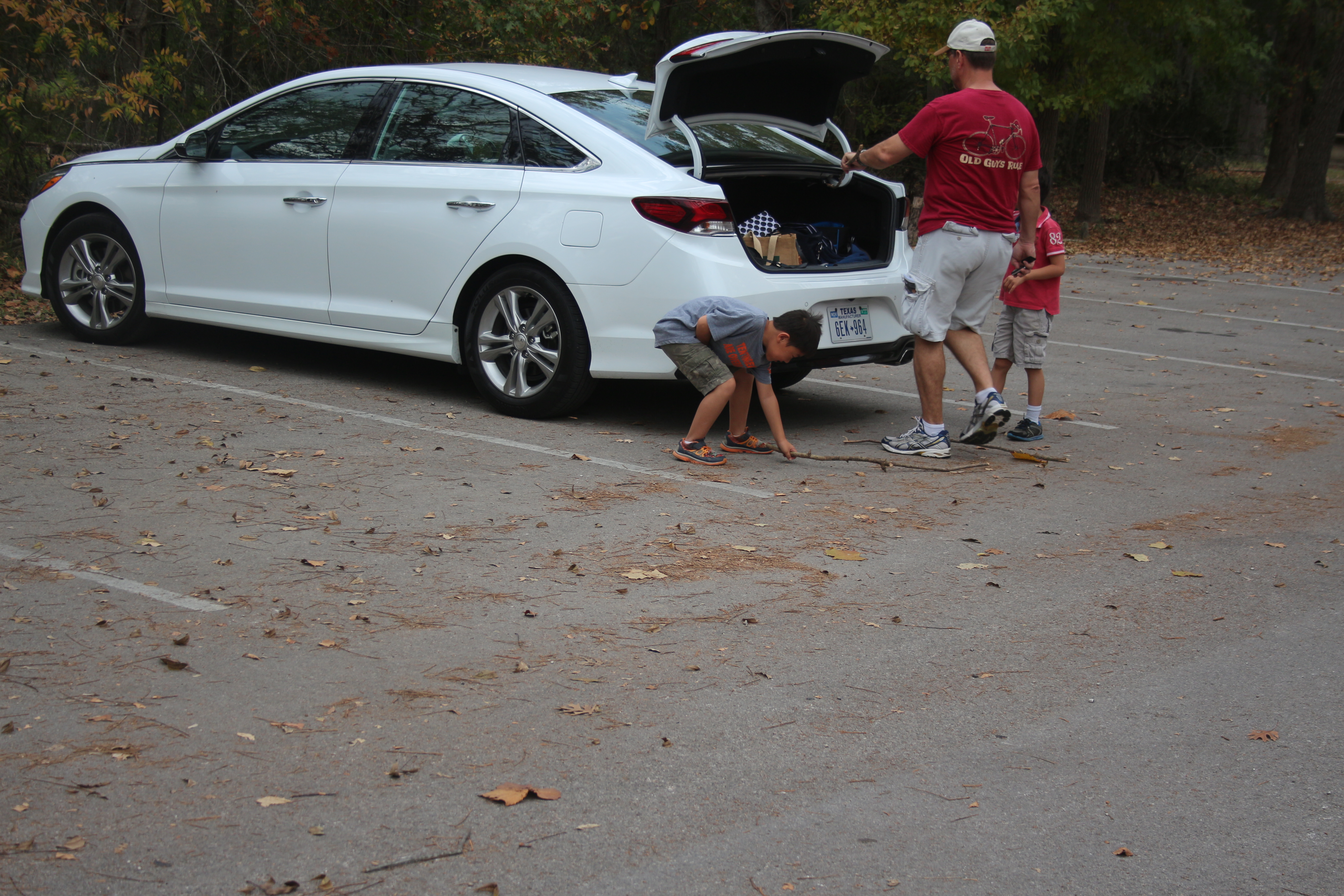 We drove the 2018 Hyundai Sonata LTD on this road trip. It's a comfortable, 4-door sedan with lots of room. The backseat accommodated our two boys' booster seats and the trunk was plenty roomy and held all of the stuff that a family of four needs to take when they go on a road trip. That's one of the bennies of driving versus flying…just being able to throw everything in the trunk and go. This also might result in slightly overpacking, but that's another story.
The Hyundai Sonata is a mid-sized sedan with a base price of 33K. It has good power and makes a great family sedan. I don't think we could manage to run our kids around without having a minivan or an SUV in the family but for shorter trips, the Sonata is perfect and made a nice change from driving the people mover (AKA the end of my coolness forever.) I did like the sleekness of the Sonata and it felt like much less of a "mom car."
Thank you to Hyundai and to DriveShop USA for allowing us to drive the 2018 Sonata LTD for the week. It was the perfect ride for our trip to Gonzales.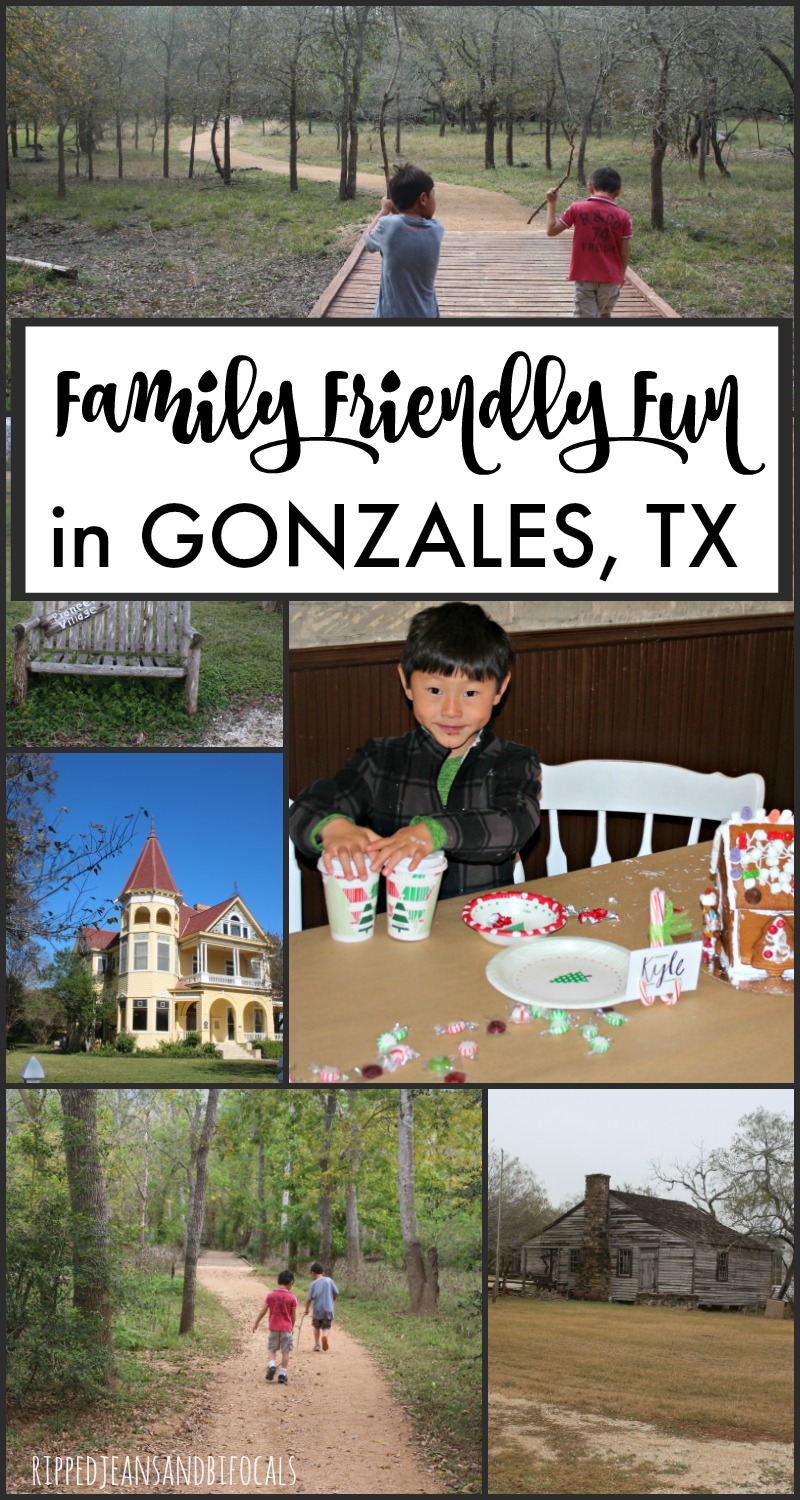 You might also like:
Things to do in Gonzales at Christmastime