Does the Mazda CX-5 Make a Good Family Road Trip Car?
(This post may contain affiliate links. Read my full disclosure.)
Does the Mazda CX-5 make a good family road trip car?
The short answer is yes.
A more extensive answer will include the words "it depends." Whether or not you'll find the Mazda CX-5 to be a good family road trip car will depend on the size of your family, the ages of your kids and the length of your trip.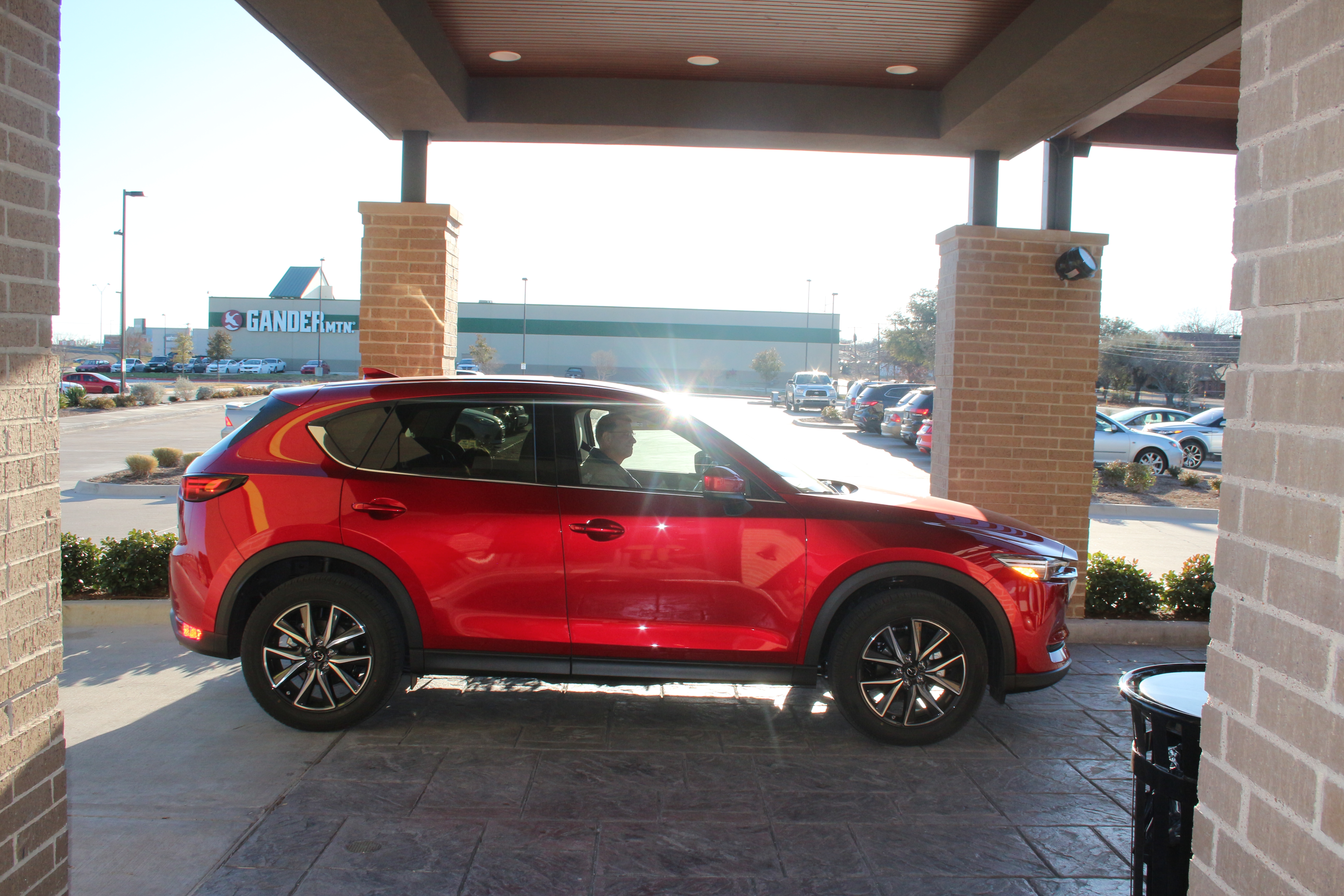 We partnered with DriveShopUSA who provided us the loan of the CX-5 for a week. All opinions are mine.
For a weekend road trip for two adults and two kids, we found the CX-5 to be a great family road trip car. The back has plenty of space for our luggage (and the plethora of snacks we have to carry around with us) and anything we acquire along the way.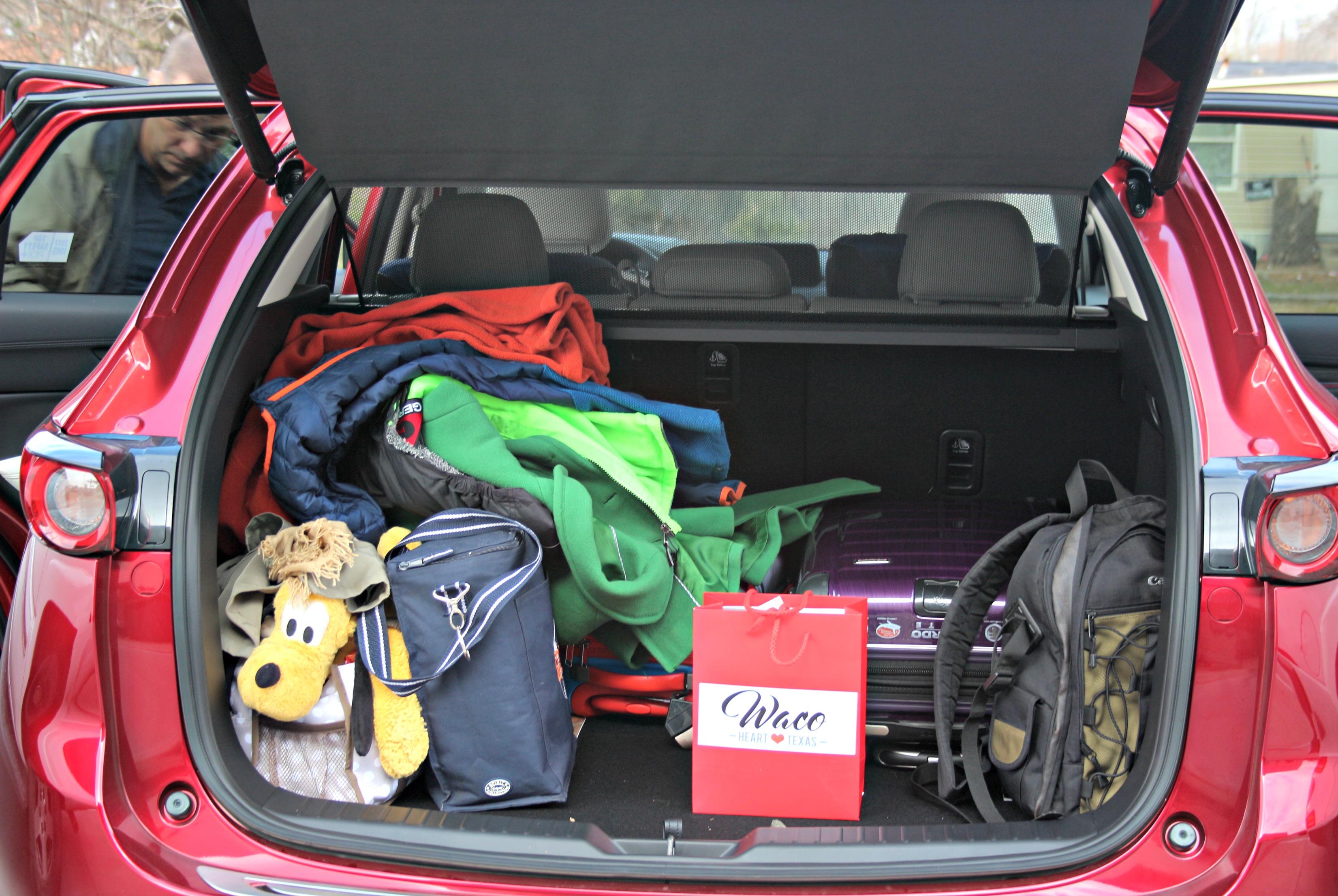 We always have the tendency to overpack when we go on a road trip because we don't have to worry about weight limits or number of suitcases like you do if you're flying. I also find packing for a road trip to be less calculated. If we're flying, chances are that I have us packed at least two days before we leave. When we drive somewhere, it's more like I run around the house saying "We'll need to take that, that, and that" 30-minutes before go time. Does anyone else do that?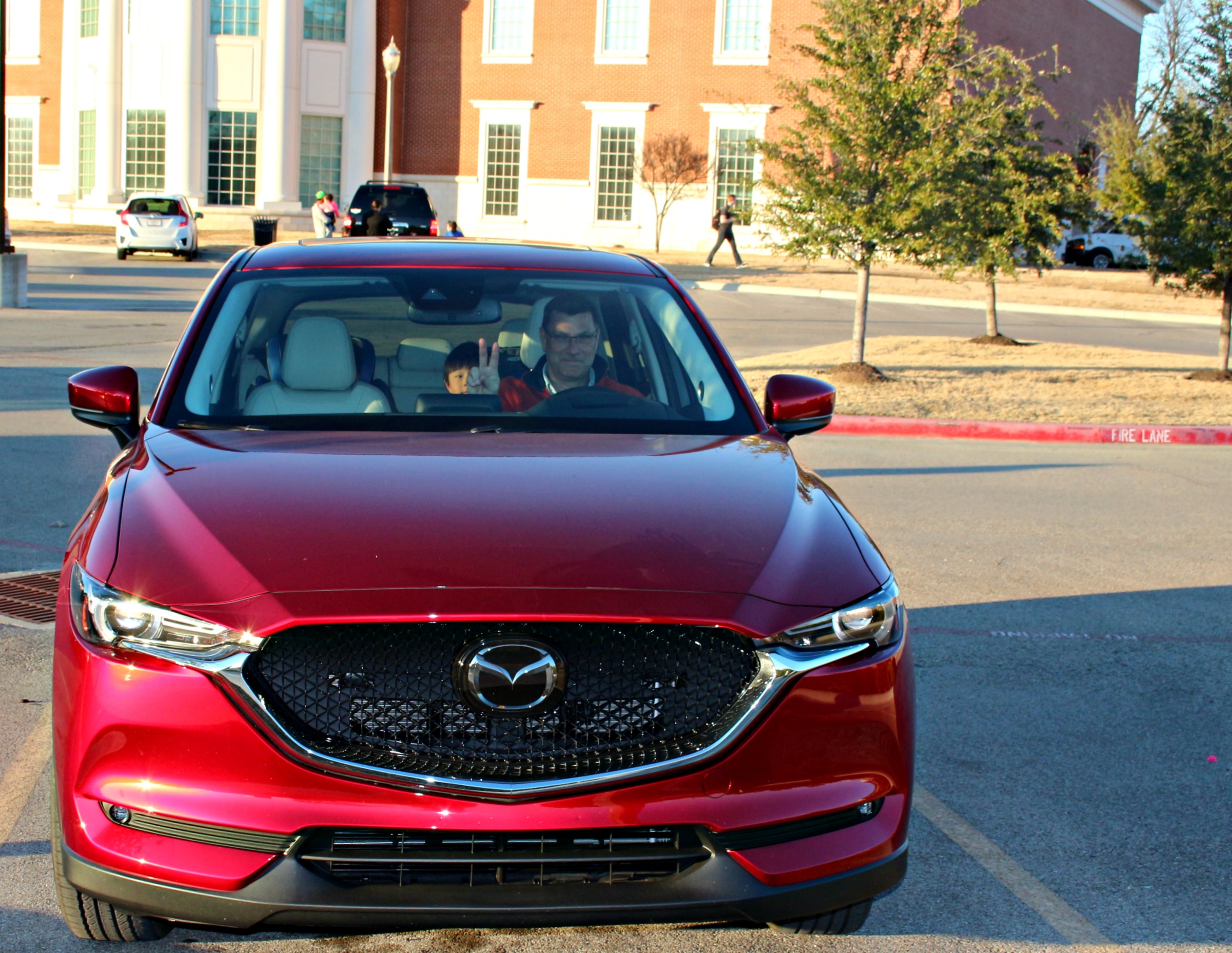 [Tweet "Does the Mazda CX-5 make a good family road trip car? @MazdaUSA @DriveShopUSA #DriveMazda"]
If you like car factoids:
The Mazda CX-5 is a good-looking crossover SUV that looks more expensive than it is. The base price is just under 25K and the All Wheel Drive option that was on the model we drove is an extra $1300.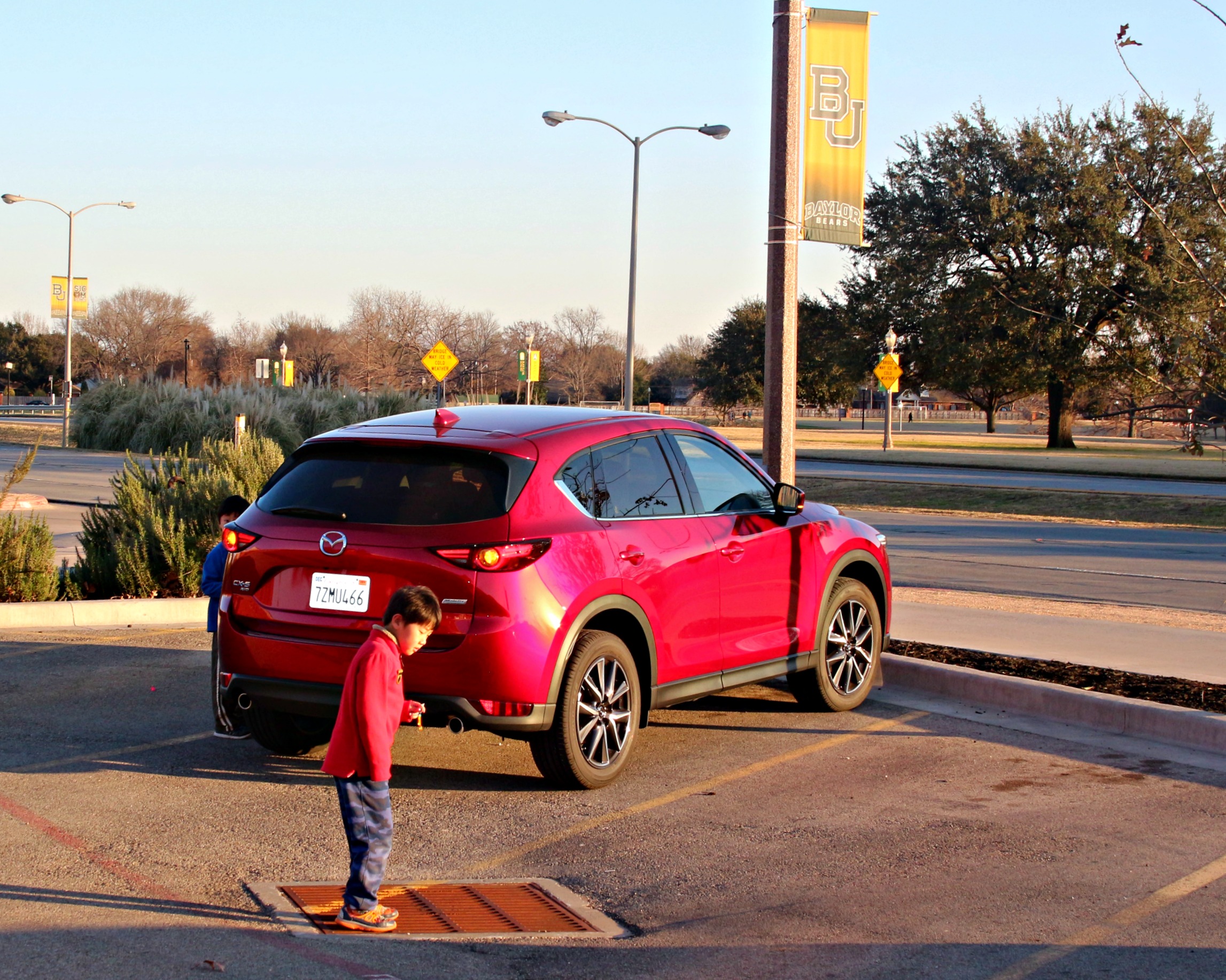 Standard equipment includes: heated front seats with a power-adjustable driver's seat, blind-spot monitor and rear cross-traffic alert, dual-zone climate control and passive entry system.
The model we drove included the i-Activsense package ($625) which included adaptive cruise control and lane-keeping assist. Although as a parent, I appreciated the extra safety feature, as a driver, I found the land-keeping assist to be extra touchy and it caused us some issues maneuvering in heavy traffic. The lane-keeping assist would disable our turn signal if the car's technology determined that another car was too close to make a safe lane change. We had a car slow down to let us in but when we turned our signal off (and by "we" I mean the CX-5), the other car thought we'd changed our mind about the lane change and sped up. This is something we probably could get used to if we drove this car daily and was the only thing I didn't really like about driving the CX-5.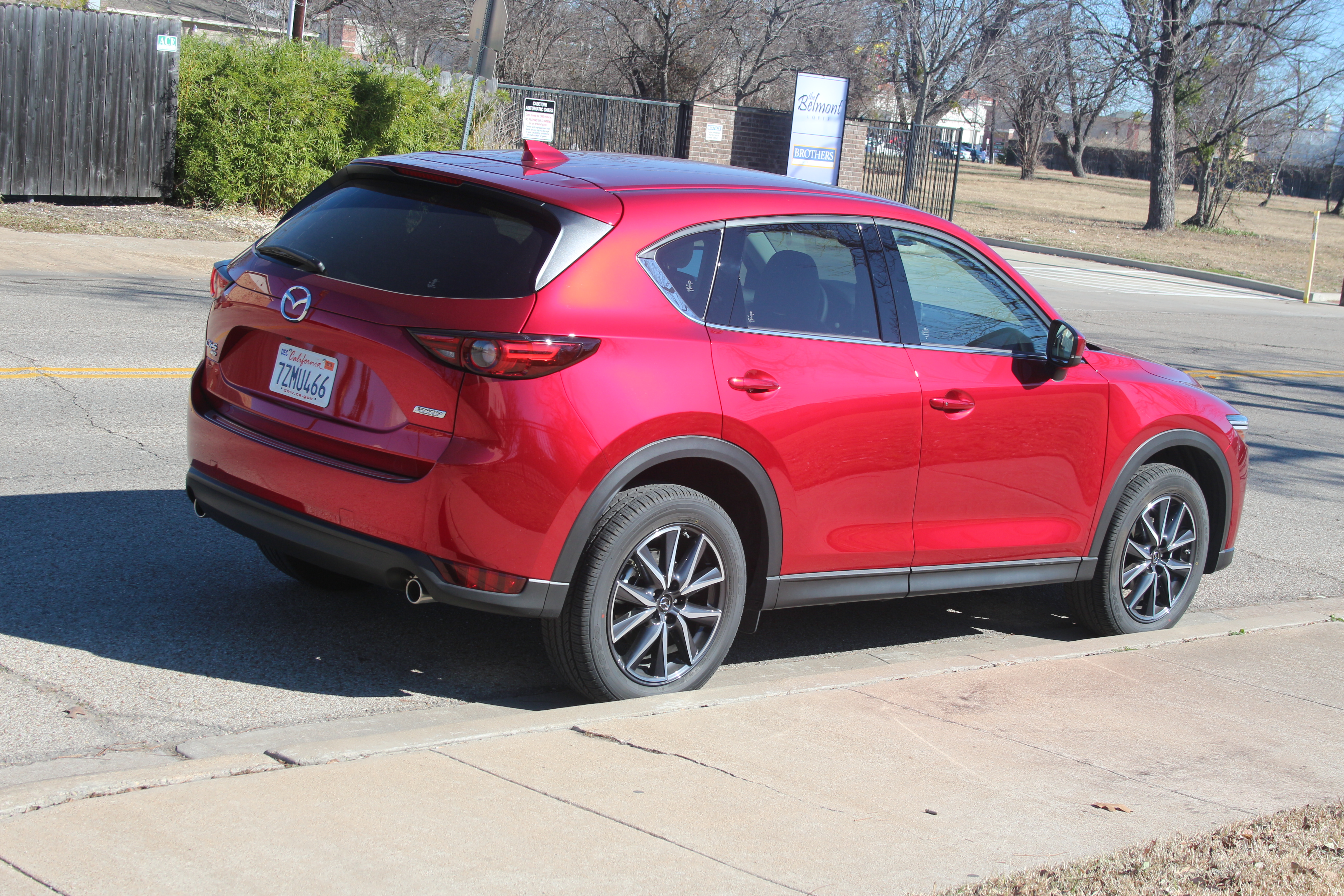 You could easily load this one up with lots of options and stay well under 30K.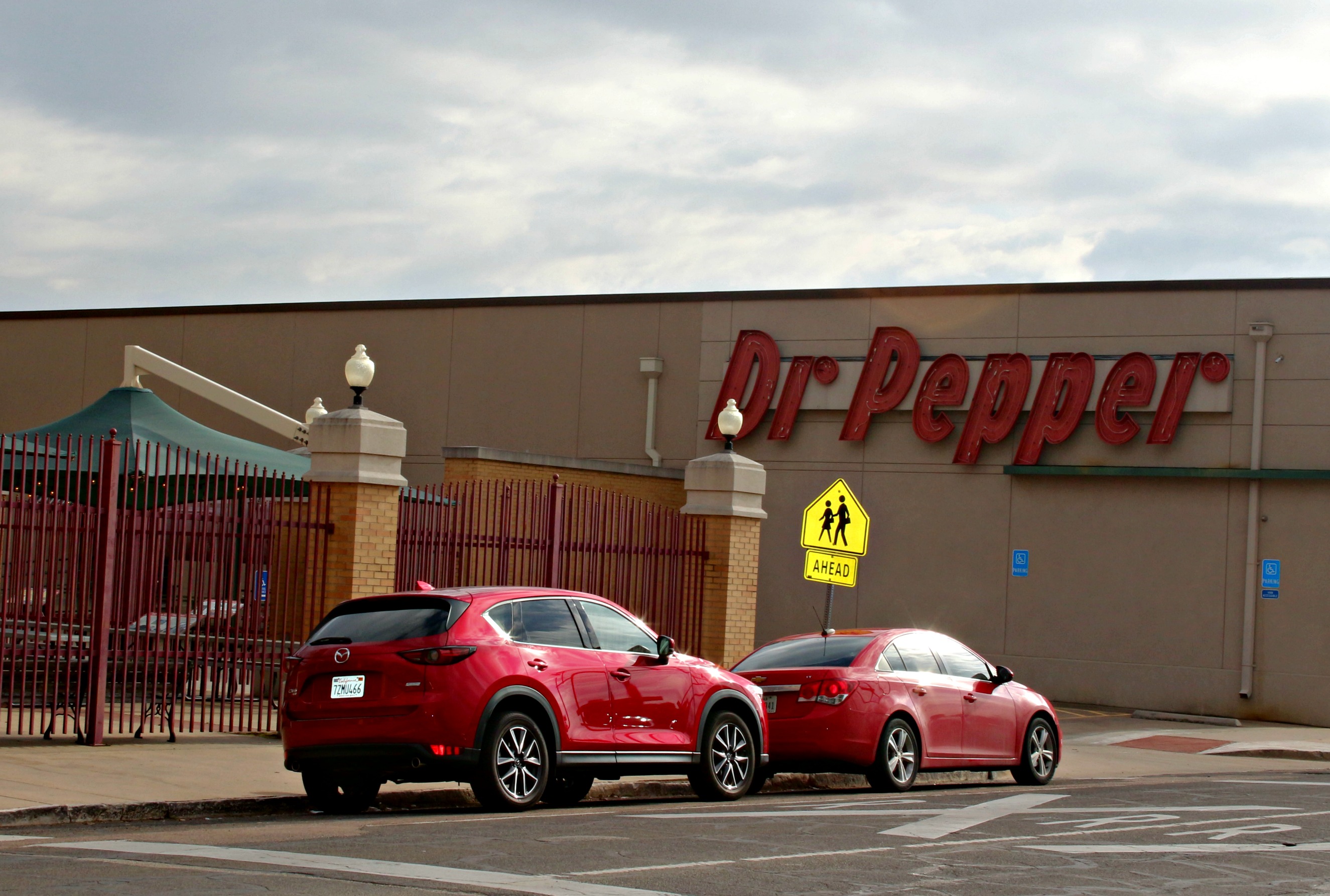 As a front seat passenger, I found the CX5 to be super comfortable. Waco, our weekend destination was about three hours from our house and we did short car trips once there. We hit some mega traffic on our way home and were in the car for almost two hours longer than we were supposed to be. While no one likes getting stuck in a traffic jam, I can honestly say that I wasn't uncomfortable riding in the front seat of the CX-5. I mean…my kids' whining and my husband's complaining was no walk in the park but my seat was pretty comfy and that helped.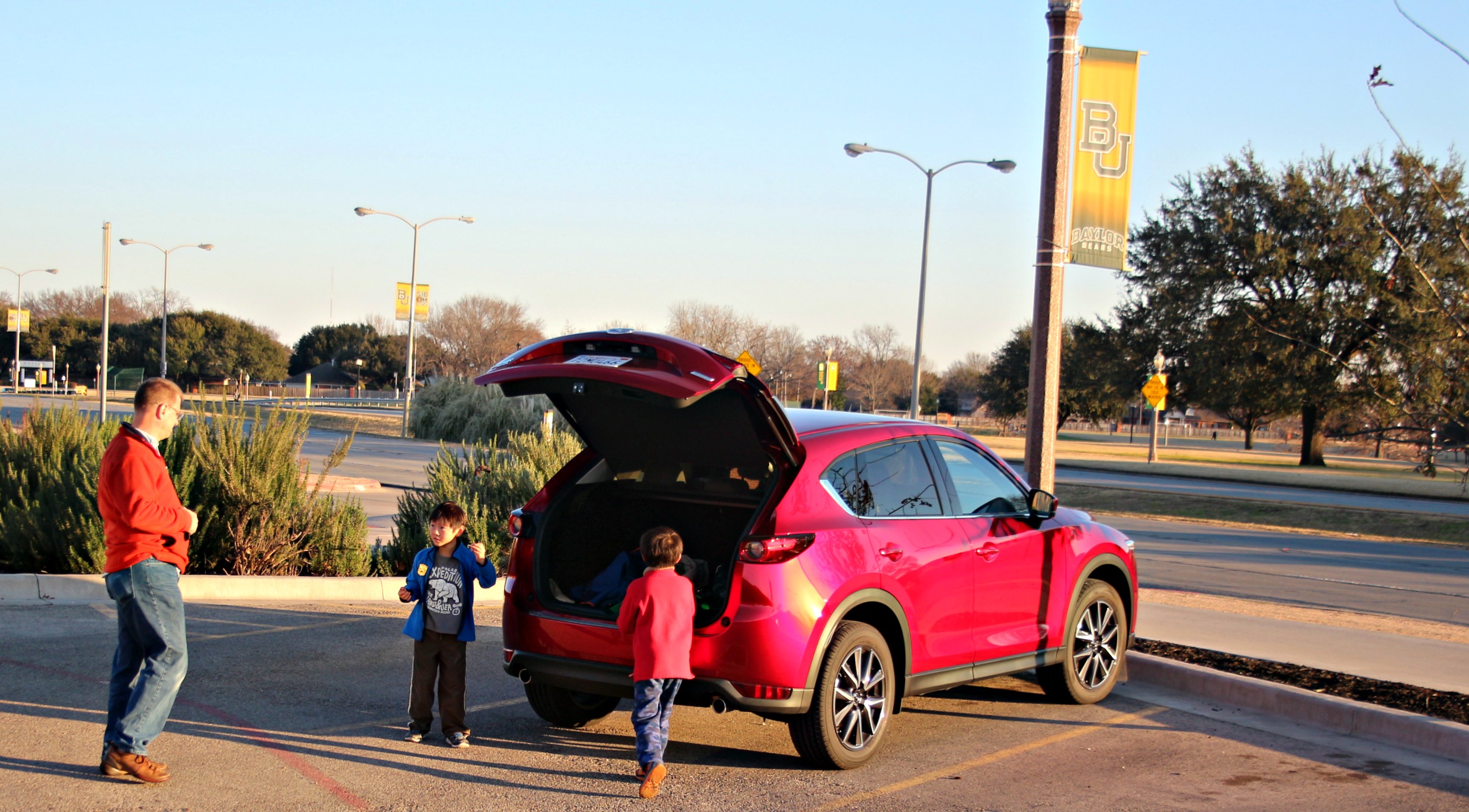 The main drawback for our family was that my kids still need to sit in booster seats in the car, and while there was plenty of room in the back for the booster seats, leaning over to buckle them was a little bit tight in the small backseat. It worked fine for our weekend trip and while I think I'd love having the CX-5 as a backup or second car, we're not going to be out of minivan land for several years.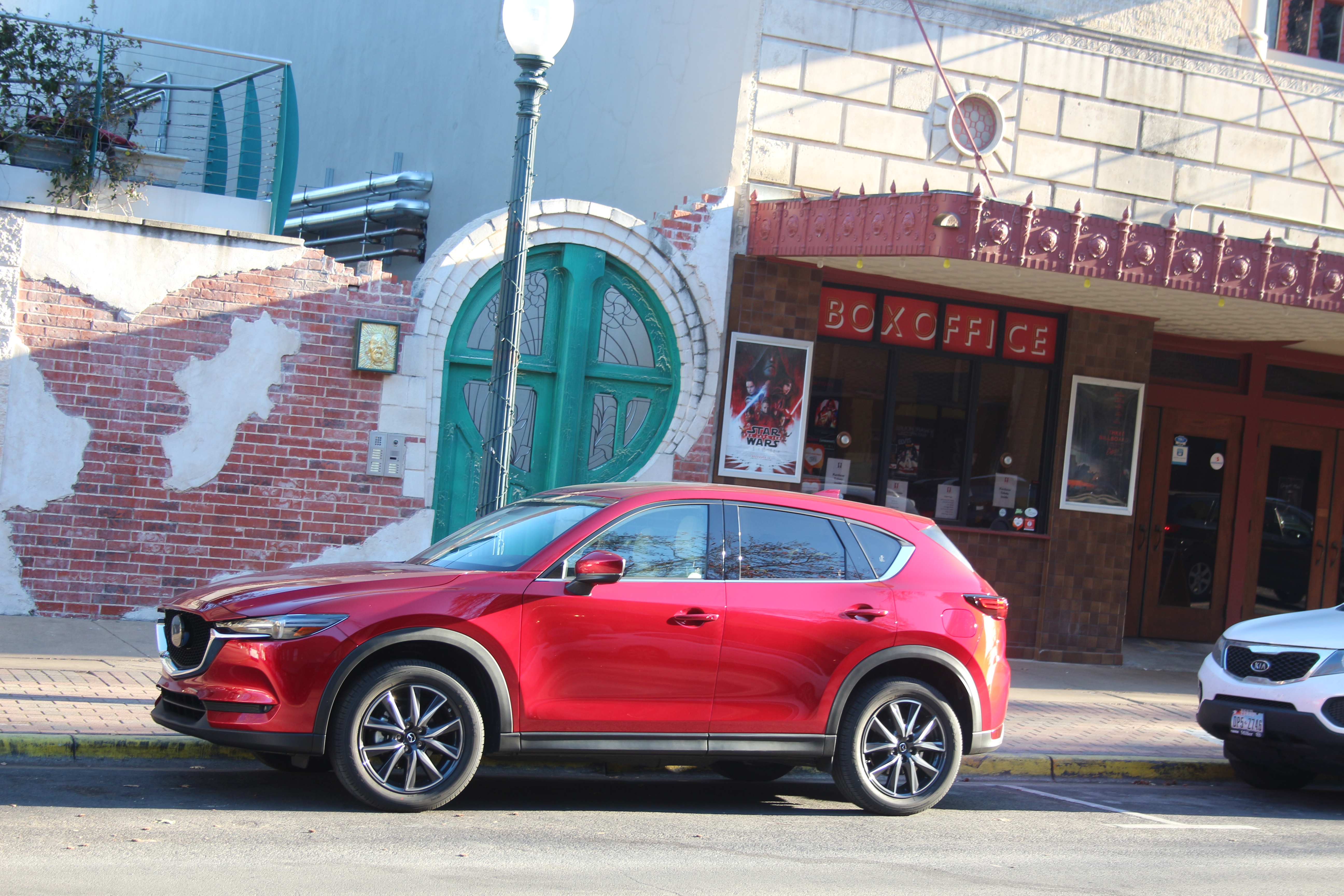 Still, it was nice to have something sleek, powerful, and good looking for our road trip to Waco.
If you're in the market for a compact or crossover SUV, definitely test-drive the Mazda CX-5. For frequent weekend travelers – like us – the CX-5 makes an awesome family road trip car.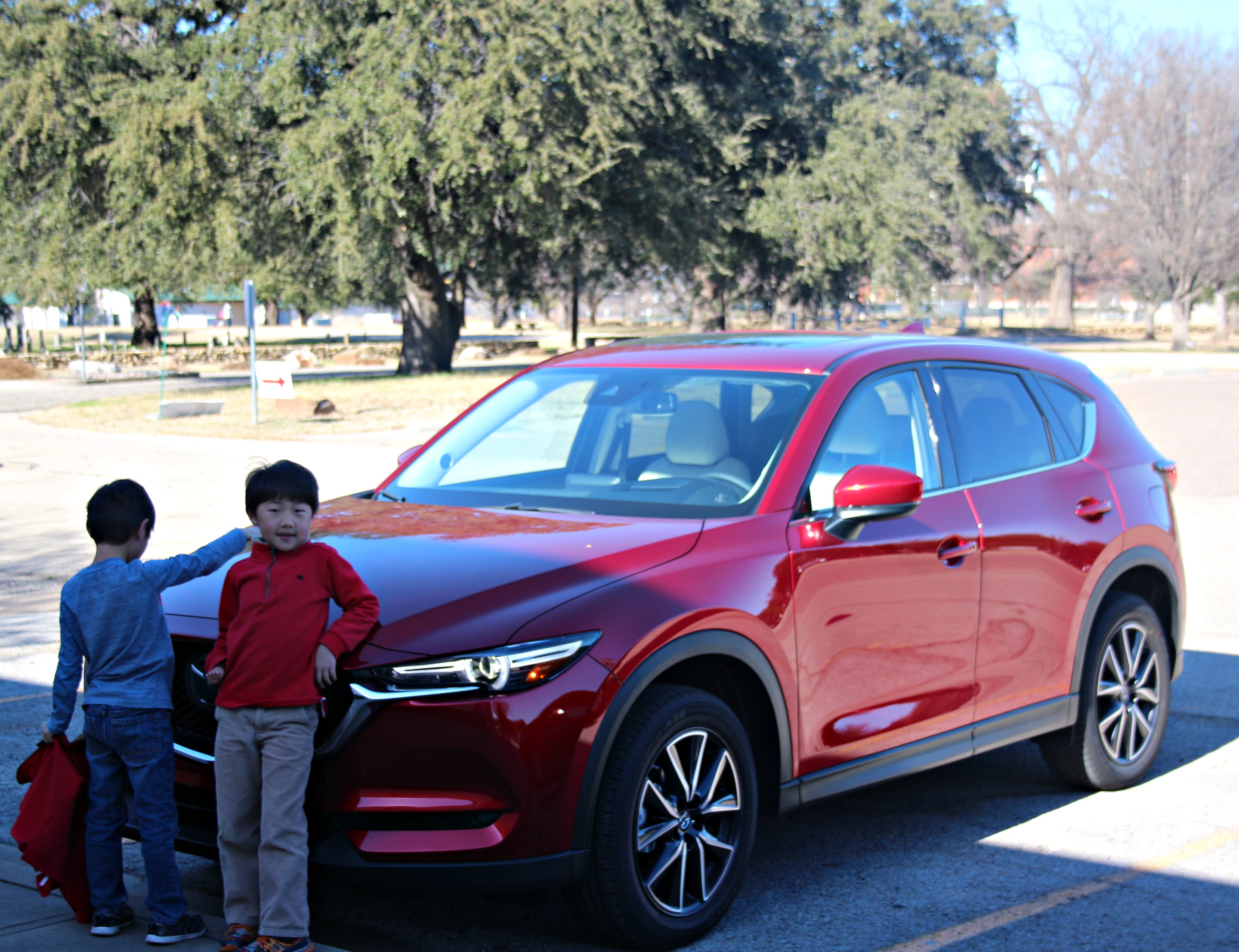 It's comfortable and stylish, has plenty of room to hold what we need it to hold and it handles well on the highway.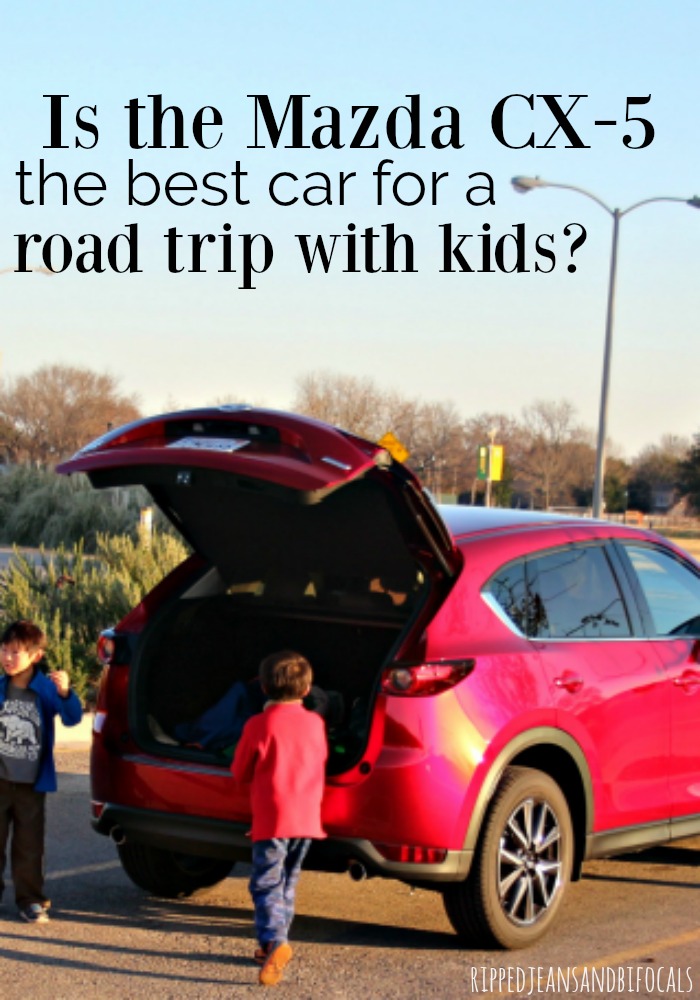 You might also like:
Family friendly things to do in Waco
January 30th is National Plan Your Vacation Day
Six Family Friendly Things to do in Gonzales Texas