What's on my kids' summer reading list?
(This post may contain affiliate links. Read my full disclosure.)
My boys are going into fifth grade in the fall – what school is going to look like then I have no idea – and for the first time ever, I've gotten serious about their summer reading list. Neither one of my kids love to read, I'm sad to say. I've built this summer reading list for kids based on things my kids will find fun that will still keep them reading. I keep hoping to pique their interest in reading. You never know. If you want to know what's on my kids' summer reading list, I've got synopsis' and ordering info. I hope you find something you like. And, if there's something your kids have loved reading, let me know and I'll add it when I update this post later on.
Disclaimer: We are a participant in the Amazon Services LLC Associates Program, an affiliate advertising program designed to provide a means for us to earn fees by linking to Amazon.com and affiliated sites. This post may also contain affiliate links to other sites where I will be paid a commission by the seller if you make a purchase.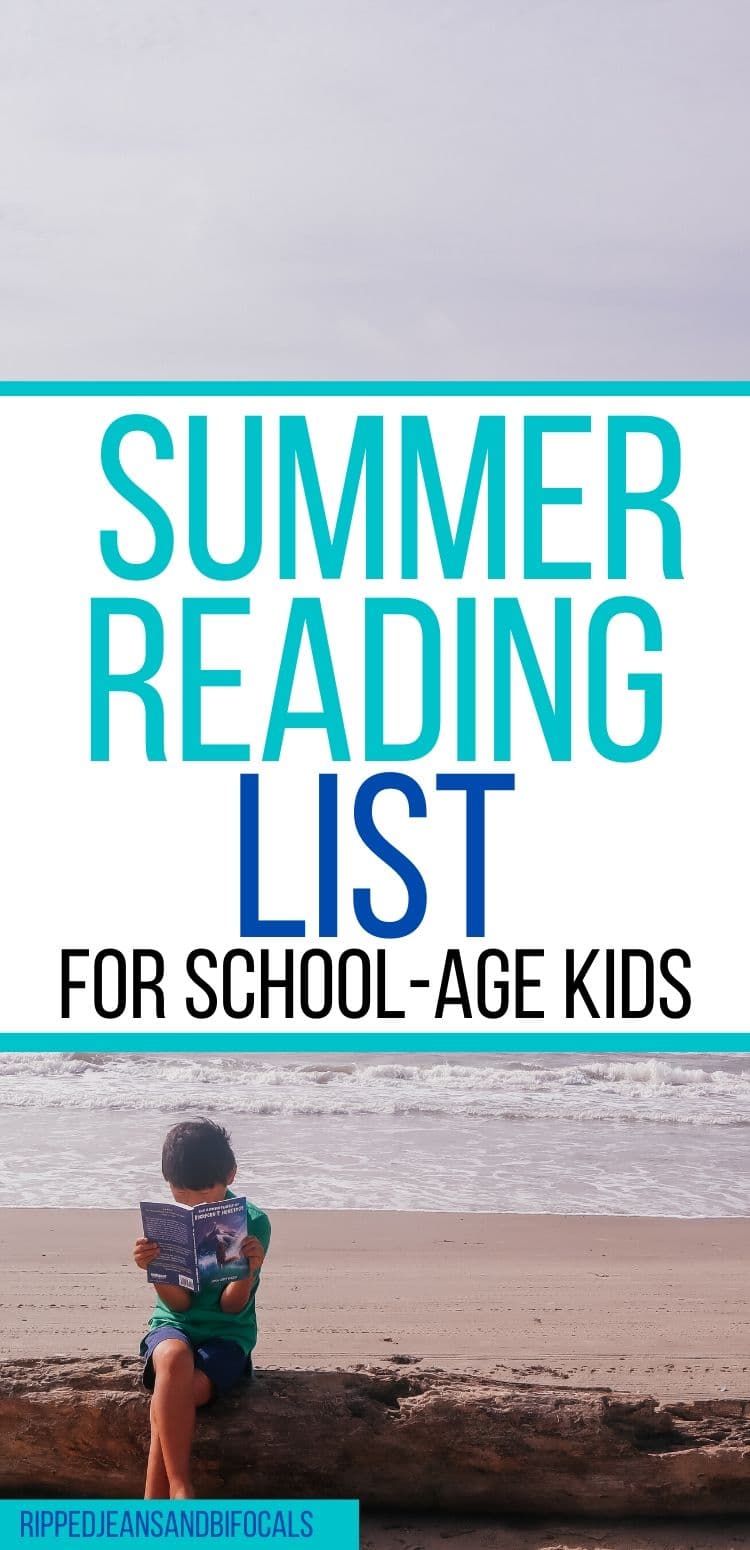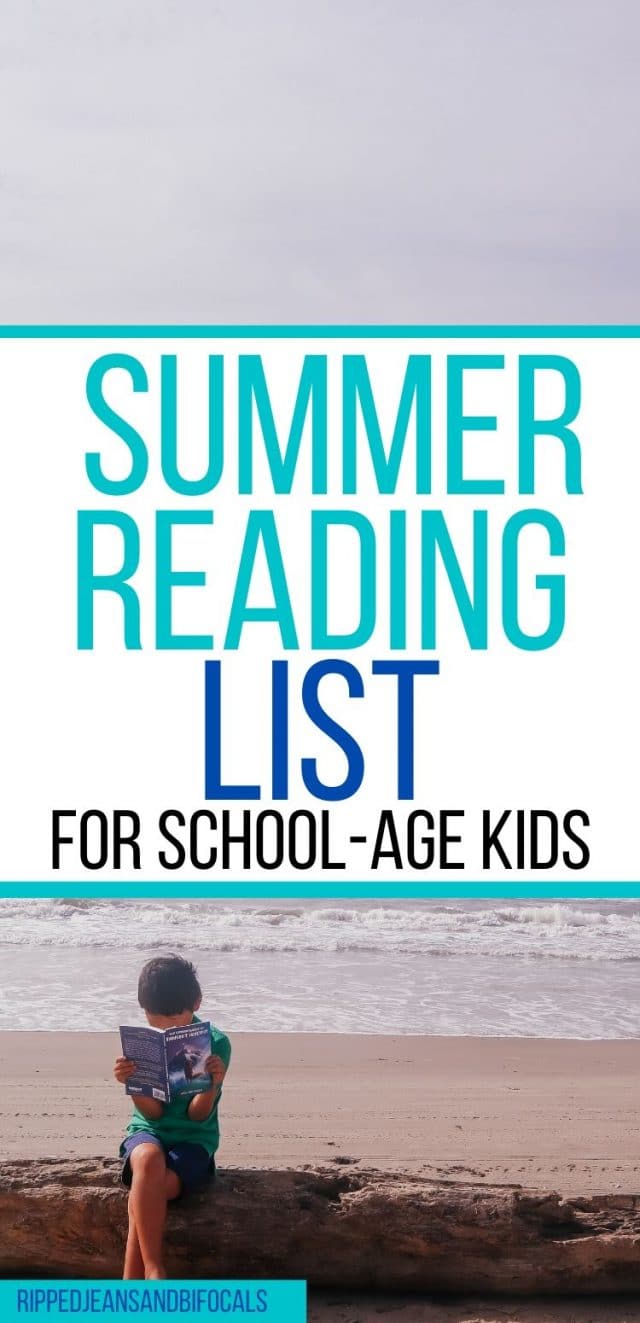 What's on my kids' summer reading list?
1. The One and Only Ivan
The One and Only Ivan was written in 2015 by Katherine Applegate. It's a Newberry Award winner and a NYT Best Seller. My kids are reading this one with our school librarian, who is doing a virtual book club with the kids this summer, which is why this one is on my kids' summer reading list. And thank goodness for school librarians, that hone in on those books we all need to read.
2. The Adventures of Rockford T. Honeypot
The Adventures of Rockford T. Honeypot is a new release this summer, so if your kids say they haven't read anything new, this is your book. The Adventures of Rockford T. Honeypot is a new release that came out on June 23rd, so look for this at your favorite bookseller or buy from the links below.
As a young chipmunk, shy, bookish Rockford T. Honeypot had dreams of thrilling adventures across the forest. However, timid of danger and germs, his only adventures were found in books and his imagination. When his family abandons him after a mistake that destroys their hazelnut business, Rockford sets off on a legendary journey beyond his wildest dreams. From exploring cuisines with a famous chef, training with ancient warrior monks, flying on giant hawks, finding true love, and much more, Rockford recounts his epic origin story of hardship, perseverance, and fortune.
We received an advance copy of this book – I'll provide my full review once it's published – but this is a MUST READ for kids who love adventure stories that might be a little too young for Lord of the Rings style books.
Order info:
Amazon: http://www.amzn.com/0990927059
Apple: https://books.apple.com/us/book/the-adventures-of-rockford-t-honeypot/id1507811761
3. A Boy Called Bat
A Boy Called Bat is a three book series about a boy on the Autism spectrum. The two additional books are called Bat and the Waiting Game and Bat and the End of Everything.


We haven't started on this one yet but we bought it on the recommendation of one of my readers so I'm really looking forward to digging into this one with my kids.
4. The Borrowers
I remember The Borrowers as a movie my daughter liked in the 90's – she is 27 now. I bought the book for my boys to read this summer based on the suggestion of one of my readers.
Y'all are great, by the way, and I love book recommendations for school-aged kids, so feel free to comment or send your recommendations to me via email or social media.
The Borrowers is about the Clock Family, a tiny family who lives under the stairs in an English country manor. All of their furnishings are "borrowed" from things in the main house, i.e. postage stamps and champagne corks. The fun begins when a human boy discovers their presence.
5. Stuart Little
Stuart Little, by E.B. White is a throwback from my own childhood, although I don't remember reading it very clearly. I remember thinking it was really weird for a human woman to give birth to a mouse and my kids have had pretty much the same reaction. We started this book at the beginning of the summer and we've put it aside for the moment because we're focusing on The One and Only Ivan right now.
And that's it! It's only seven books but I'm sad to say my kids aren't huge readers and I have to push them to get their reading time in regularly. My goal was to make this summer reading list a short one and be able to easily knock out the goal of reading everything. We're also participating in two summer reading programs – one through our school library and one through our local public library. Our local library's program has lots of fun things for kids that promote literacy and we're excited about getting involved with that.
I want them to be able to look back on the books they've read this summer and feel proud and I feel like we've got the right mix of books to do just that. I hope you've enjoyed our family's picks for a summer reading list for kids and that it inspires you to read more with your young ones.
You might also like:
Fun at Home with Welch's Fruit Snacks
The Ultimate Disney Parks Packing List