Fun Ways to Celebrate Valentine's Day with Kids
(This post may contain affiliate links. Read my full disclosure.)
Valentine's Day. Those two words conjure up images of long-stemmed red roses and gazing into the eyes of our sweetheart over a romantic dinner. Maybe something a little racier, like bubbly or lingerie. Roses and romance are nice, but Valentine's Day can also be fun to celebrate with kids. Here are four ways to celebrate Valentine's Day with kids that go beyond exchanging cards at school.
4 Fun Ways to Celebrate Valentine's Day with Kids
Disclaimer: We are a participant in the Amazon Services LLC Associates Program, an affiliate advertising program designed to provide a means for us to earn fees by linking to Amazon.com and affiliated sites. This post may also contain affiliate links to other sites where I will be paid a commission by the seller if you make a purchase.
1. Dress up your home
You probably decorate your home for other holidays so why not Valentine's Day?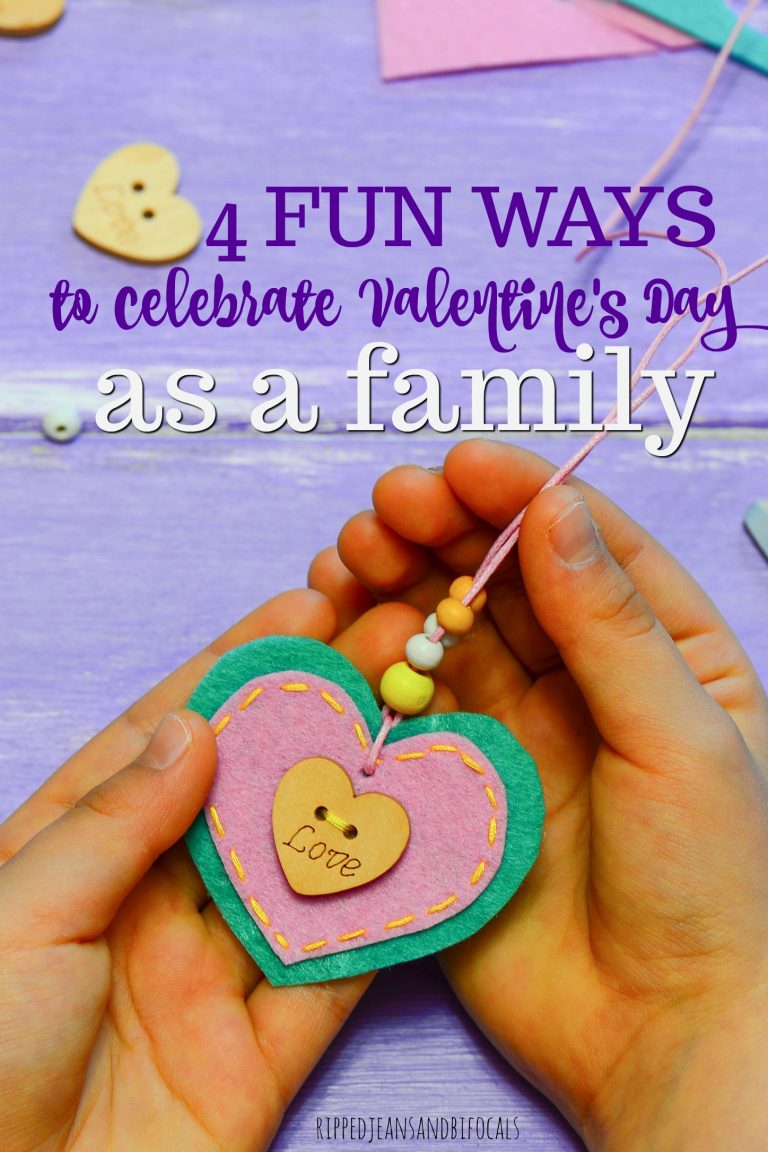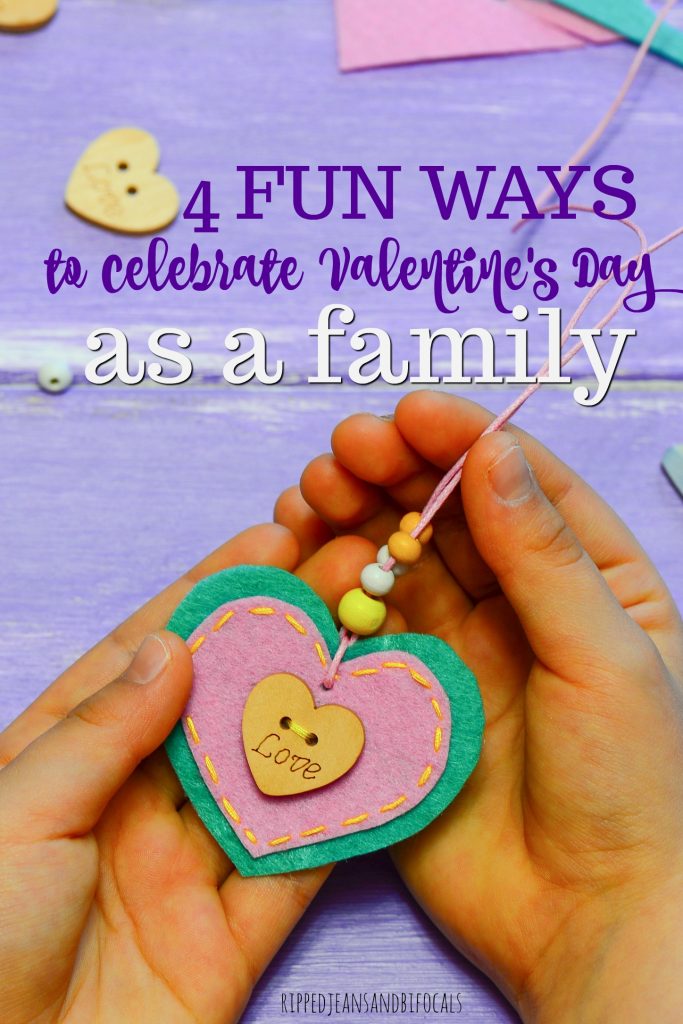 Get a heart-shaped foam or rattan wreath from the craft store and decorate it with flowers. Cut hearts out of pretty paper and string them in your trees, shrubs or flower arrangements. Make a garland using pre-cut wooden hearts strung on twine. You can also buy pre-made garlands and decor if the whole DIY thing isn't your cup of tea.
If you've never decorated for Valentine's Day, start small. Buy or make one thing this year and add to your collection in years to come. Get used to hearing "When are we putting out the Valentine's Day decorations?" in late January because kids love to decorate, and they'll get into the spirit of the holiday.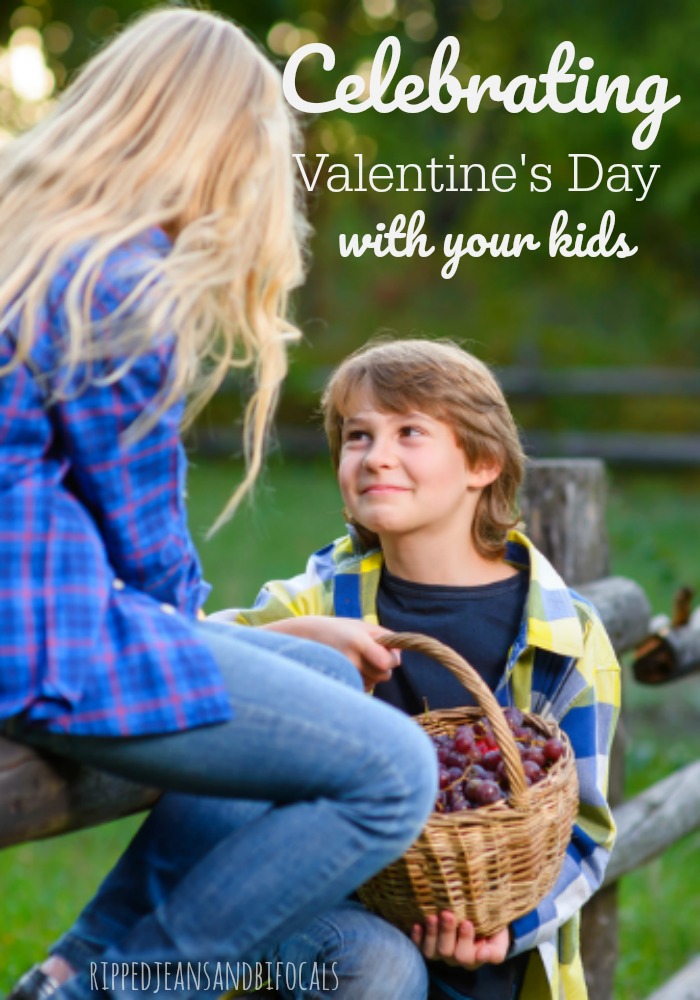 2. Make treats!
Valentine's Day is all about confections: beautiful heart-shaped boxes of chocolates. Heart-shaped lollipops. Remember those cute little conversation hearts with "Crazy4U" stamped on them? They stopped making them – sob – but you can get these fun cupcake toppers.
If you want to kick things up a notch? Find a Valentine's Day treat you can enjoy making (and eating!) with your kids. You can buy heart-shaped cookie cutters just about anywhere. Dig out your favorite sugar cookie recipe and make Valentine cookies with pink frosting and sugar sprinkles. If you want something savory, use that same cookie cutter on your sandwiches. Boring baloney and cheese becomes an extra-special lunch when it's shaped like a heart.
If you're more adventurous or if you've got the next Top Chef Junior on your hands, hop on Pinterest and check out some homemade truffle recipes. You just might start a new family tradition. You can also check out these fun heart shaped pancake molds and this inexpensive heart shaped waffle maker. Top things off with red and pink sprinkles.
Related post: Fun and easy crafts to celebrate Lunar New Year
3. Learn about heart health
February is also National Heart Month, so what better time to teach children about their real heart? The Texas Heart Institute's Project Heart has fun activities for kids focused on heart anatomy and heart health. It's never too early to start learning about heart health.
Want more inspiration on how to celebrate Valentine's Day with your family? Check out this list of great ideas + shopping links.
4. Say "I love you."
Hearts and chocolates are awesome, but Valentine's Day is about love, and you can never tell your kids you love them too many times…so say it aloud and often! Although we show love for our children in countless little ways each day, there's no substitute for saying those three little words. You love your kids. Tell them. It's that simple.
Romantic stuff is awesome. And, if that's your thing, you should totally indulge. But don't count celebrating with your kids out – it's super-fun and they'll love feeling included. Celebrate Valentine's Day with your kids. You won't regret it.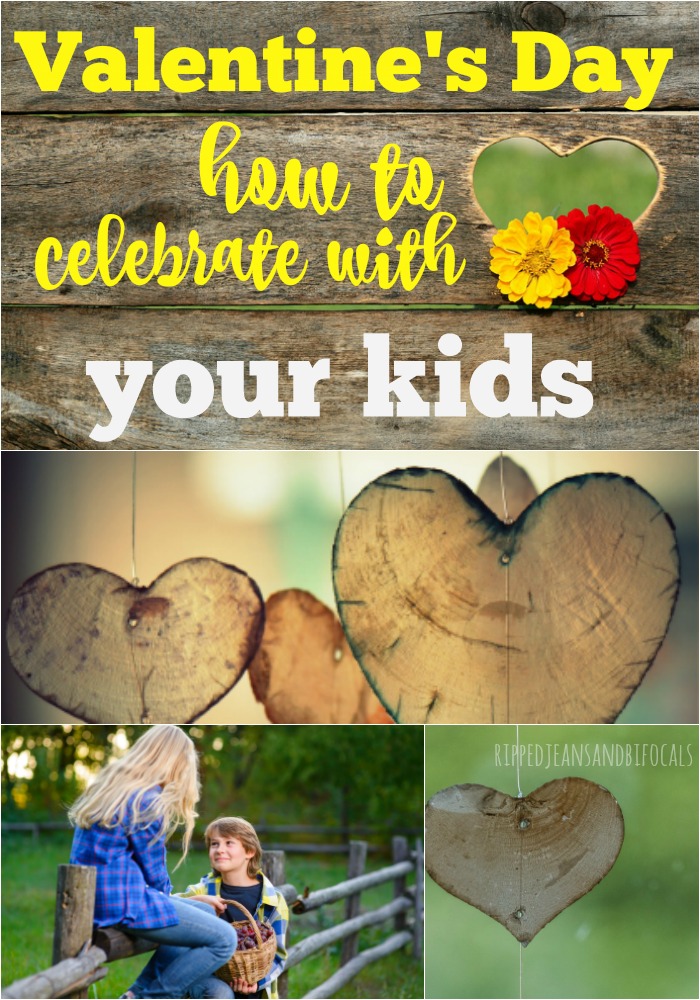 You might also like:
Celebrating New Year's Eve with kids
Tips for visiting Texas pumpkin patches
Free Valentine's Day Printables