Visiting Fort Davis National Historic Site
(This post may contain affiliate links. Read my full disclosure.)
Fort Davis National Historic Site (operated by the National Parks Service) is located in the West Texas city of Fort Davis. Fort Davis National Historic Site is about 95 miles from Big Bend National Park, about 23 miles from Alpine and about 20 miles from Marfa, to give you a frame of reference.
This fun and educational destination can be reached from north or south via Texas highways 17 and 118 and from the west via Texas highways 505, 166 and 17.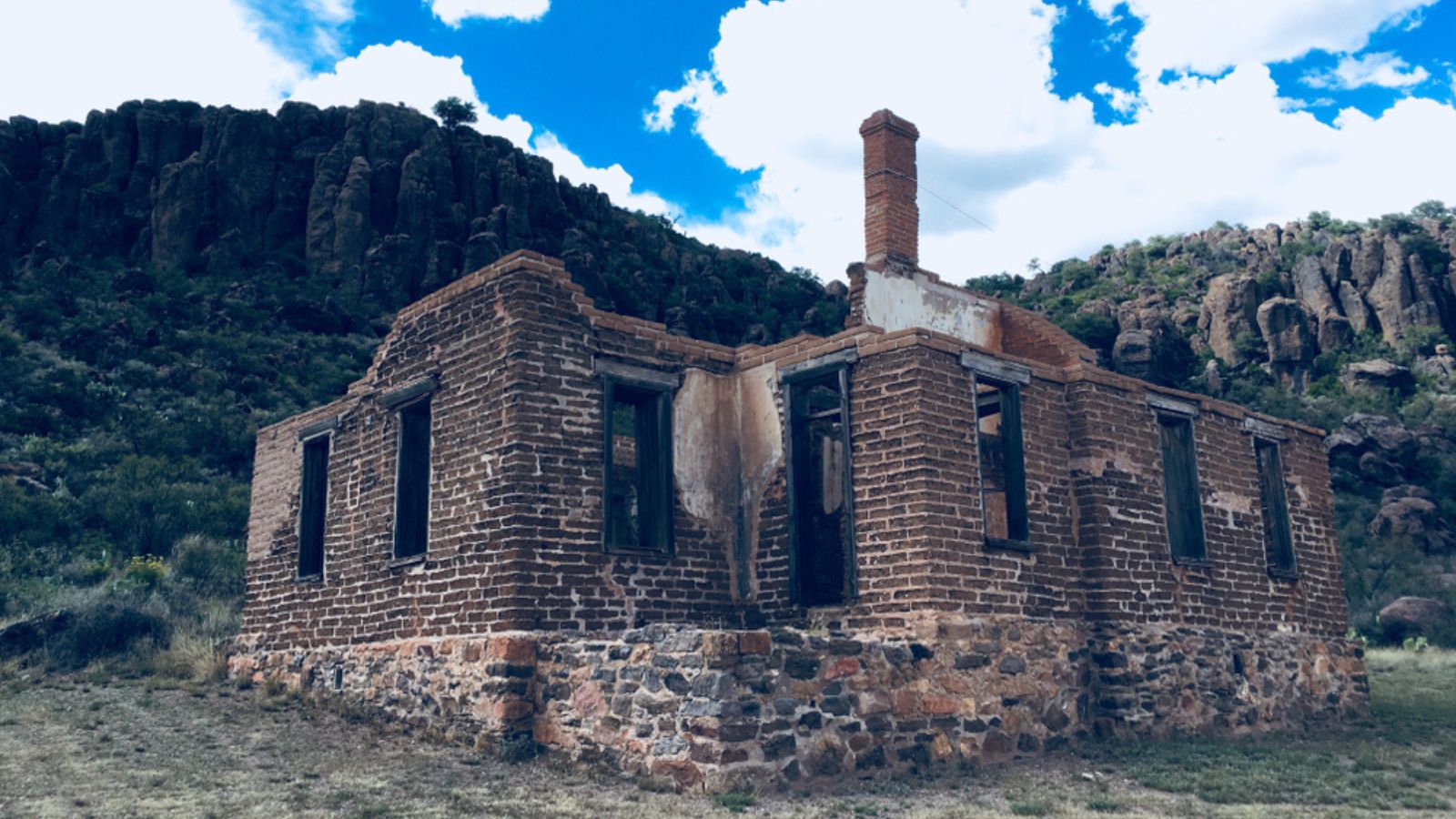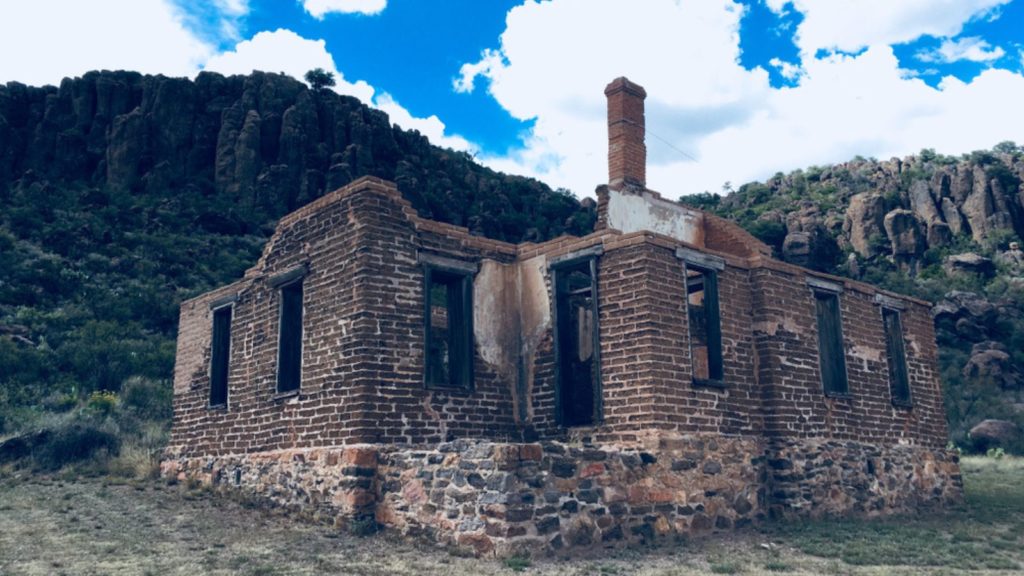 Visiting Fort Davis National Historic Site – Everything You Need to Know
We discovered Fort Davis National Historic Site when we drove through West Texas in 2018. We were staying in Marfa and I had visions of taking my two sons, who were eight and nine, into Big Bend National Park for the day. There were lots of faults with this plan, mostly that I hadn't taken the time to do my research or plan a day inside the park adequately.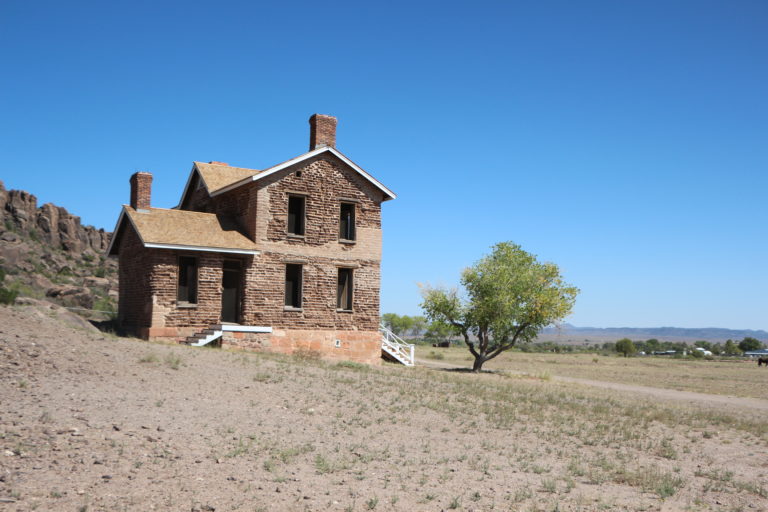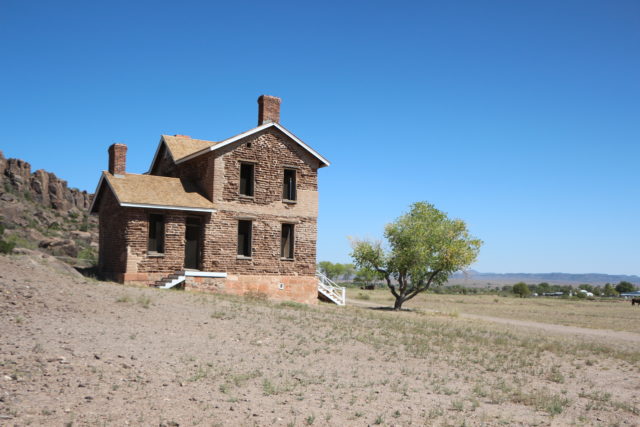 The lady on duty at the visitor's center in Alpine – always stop by the visitor's center when you're visiting a small town – suggested Fort Davis as an alternate activity and I am forever grateful she did.
We did a return trip in the fall of 2020 and I can say I've fully explored Fort Davis National Historic site and want to pass on my tips and insight.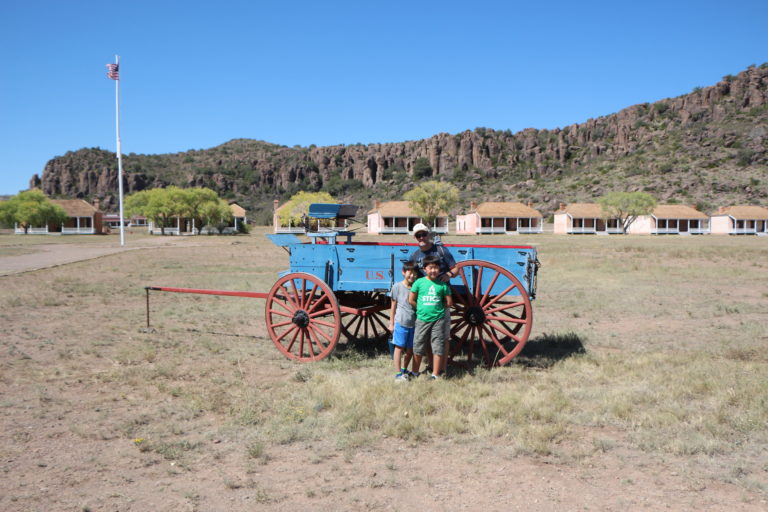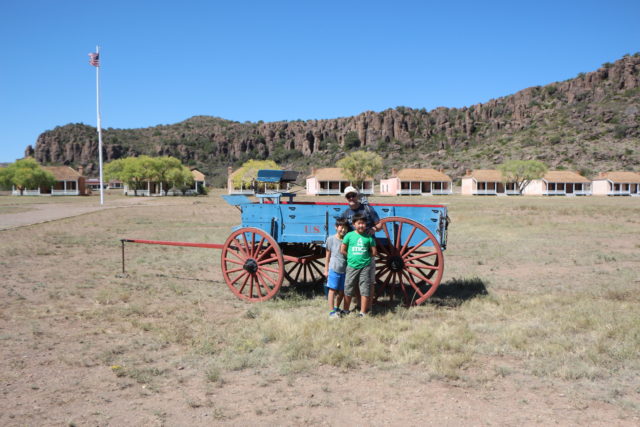 Not an Overnight Stay
There is no camping allowed at Fort Davis National Historic Site. This is an easy day trip from Marfa or Alpine. There are also places to stay in the town of Fort Davis. If you really want to camp you can do so next door at Davis Mountains State Park.
The History of Fort Davis
Fort Davis was an active military fort on the San Antonio to El Paso route. Infantry and cavalry regiments and their families occupied the fort between 1861 and 1894. Fort Davis was temporarily abandoned during the Civil War.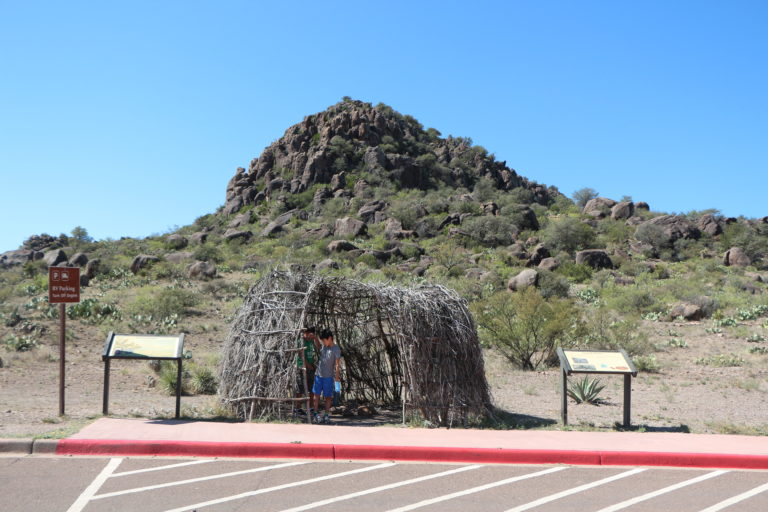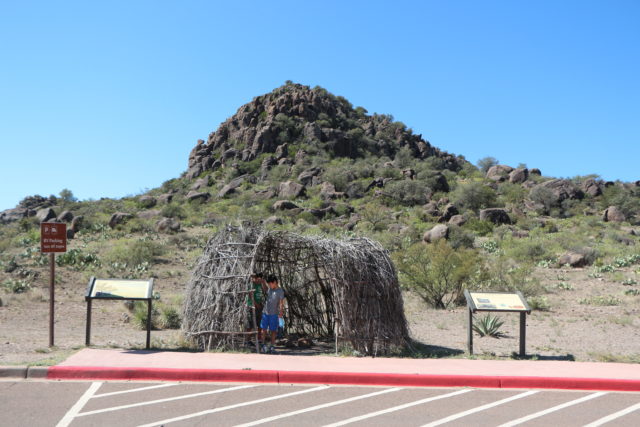 The fort is incredibly well preserved. You can take a self guided tour and get a great idea of what life was life at this remote post in the late 1800s.
Hours of Operation and Entrance Fees
Fort Davis National Historic Site is open daily from 8:00 – 5:00. They're closed on most major holidays, such as Christmas Day, New Year's Day, Memorial Day, Independence Day, etc. You can check their website for additional information.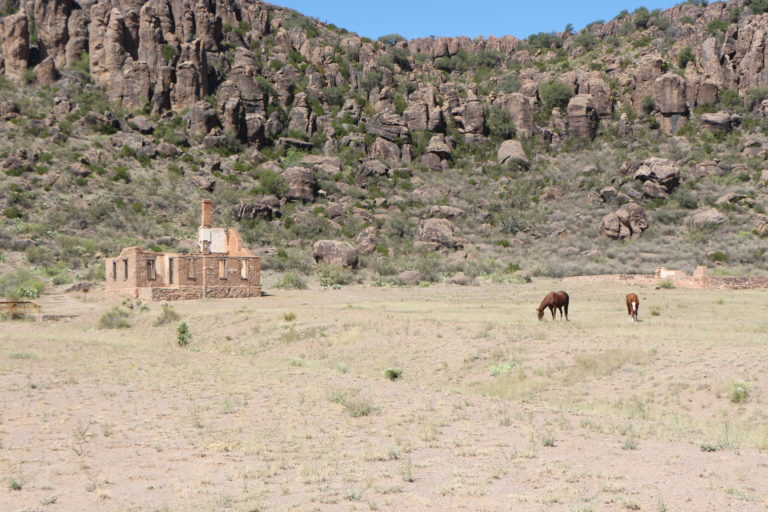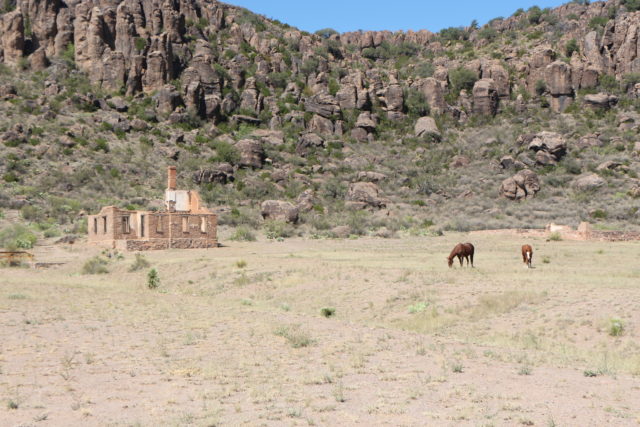 Their website also lists three options for entrance fees for anyone not having a park pass. However, both times we've visited, we've been charged the per person entrance fee and no mention was made of the per vehicle fee. I wasn't aware it existed until I started doing additional research to write this guide. If you have a larger group, this is worth asking about.
Things to do at Fort Davis National Historic Site
Besides taking the walking tour and touring the soldier's barracks, commissary and officer's housing, you can spend some time in the interpretive center indoors and browse the small gift shop.
There is a Junior Ranger badge program available and my kids have done it twice. The first one we did in 2018 was quite in-depth and they needed a lot of assists from me. I found it challenging – I'm not sure what that says about me!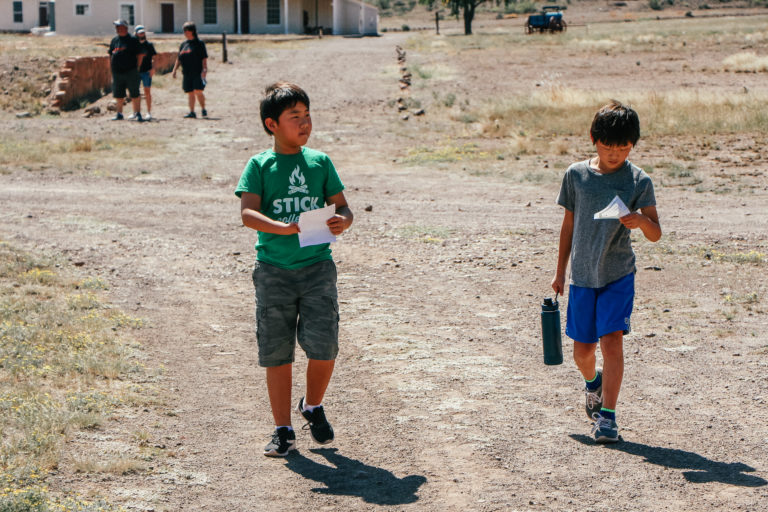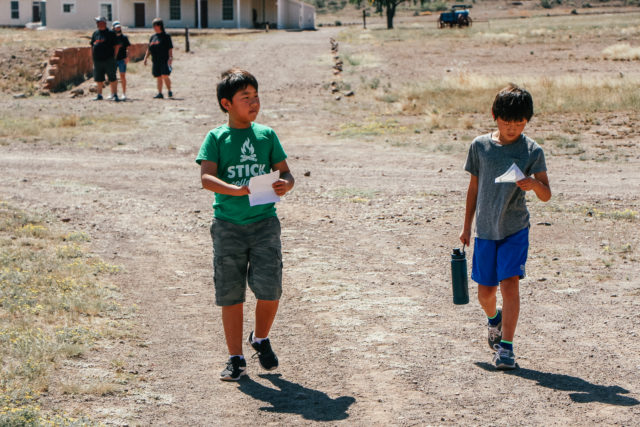 On our second visit, the offered Junior Ranger program was abbreviated and more like a scavenger hunt list of items our kids had to find throughout the fort.
There's also some moderate hiking trails to explore and lots of open spaces on the property to get your steps in. We've done the Photographer's Trail and the Scenic Overlook Trail. You can see more trail maps here.
We found the hikes to be fairly moderate, however, the scenic overlook trail has some steep spots. We were OK in shorts and tee shirts but I would recommend you consider long pants and a long sleeved shirt for sun protection. There is absolutely no shade on the trails and it's warm or hot in this part of Texas for most of the year.
How Long Should I Plan to Spend at Fort Davis National Historic Site?
I recommend going first thing in the morning, especially during the summer. I would plan to be there as soon as the park opens at 8:00 a.m.
If you're going to do the hiking trails and fully explore the fort, allow yourself three-four hours to do that.
I recommend doing Fort Davis National Historic Site in the morning, having lunch at the drugstore in the town of Fort Davis and then moving on to Davis Mountains State Park for a scenic drive and some pictures.
Hiking Tips at Fort Davis National Historic Site
Look at a trail map or download a map from All Trails before you start out. I didn't have great cell service on either visit, although there is free WiFi available at the visitor's center.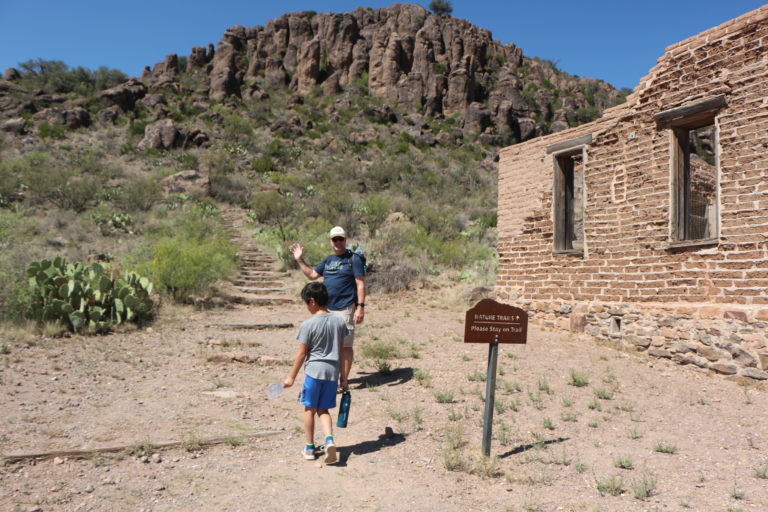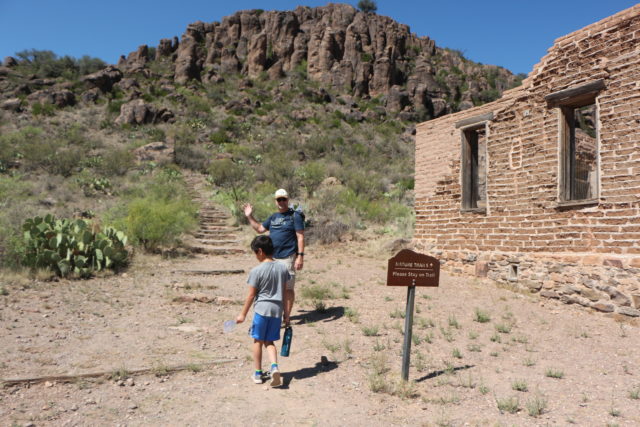 The trails aren't particularly well marked so make sure you're really paying attention to those maps. If you don't, you might find yourself on a longer trail than you'd intended to be on.
There is a trail that goes between Fort Davis National Historic Site and the nearby Davis Mountains State Park. We haven't attempted that hike. It's said to be more rugged, so definitely talk to a ranger before attempting that one.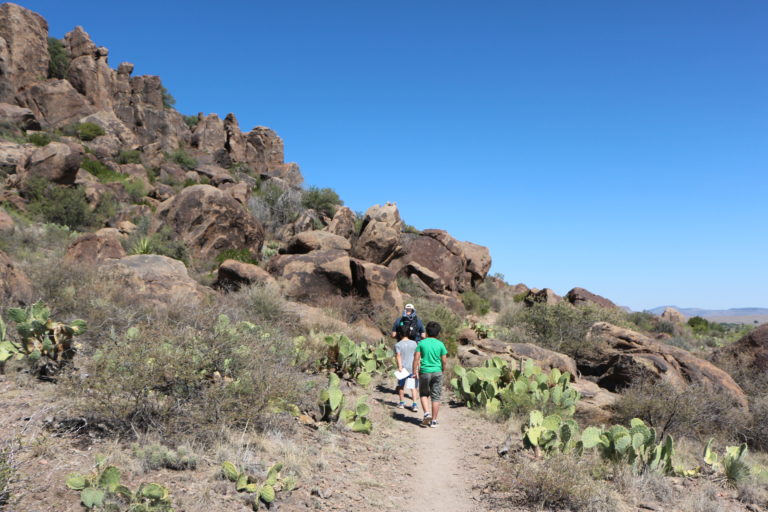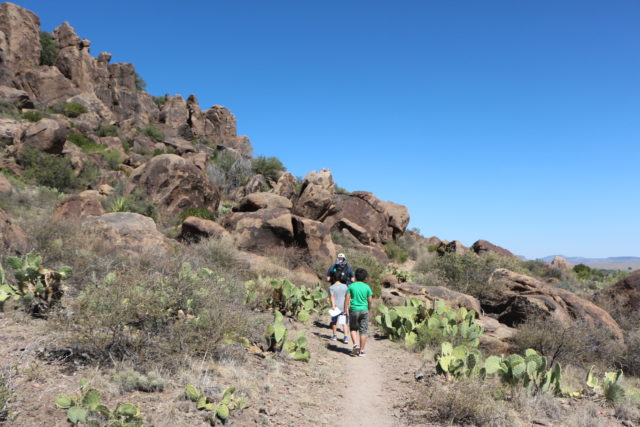 Make sure you take plenty of water with you.
The trails are up and down trails so once you're on it, you have to full commit at some point. You're treated with incredible view at the top.
Stay on the trails – that's always good advice, right? There's some scrub and some brush off the trails, which are narrow in many spots. That's one of the reasons I recommend long pants. You never know what's going to be hiding in the brush or under a rock, so be careful!