Things to do in St Landry Parish Louisiana
(This post may contain affiliate links. Read my full disclosure.)
St Landry Parish is located 28 miles from Lafayette. St Landry Parish is made up of two cities (Opelousas and Eunice) and a smattering of small towns and unincorporated villages, which adds some outside-the-big-city fun to your Louisiana travels. Visit St Landry Parish as a standalone destination or as a side trip from another city in Louisiana. Here's a list of things to do and perhaps more importantly, where to eat.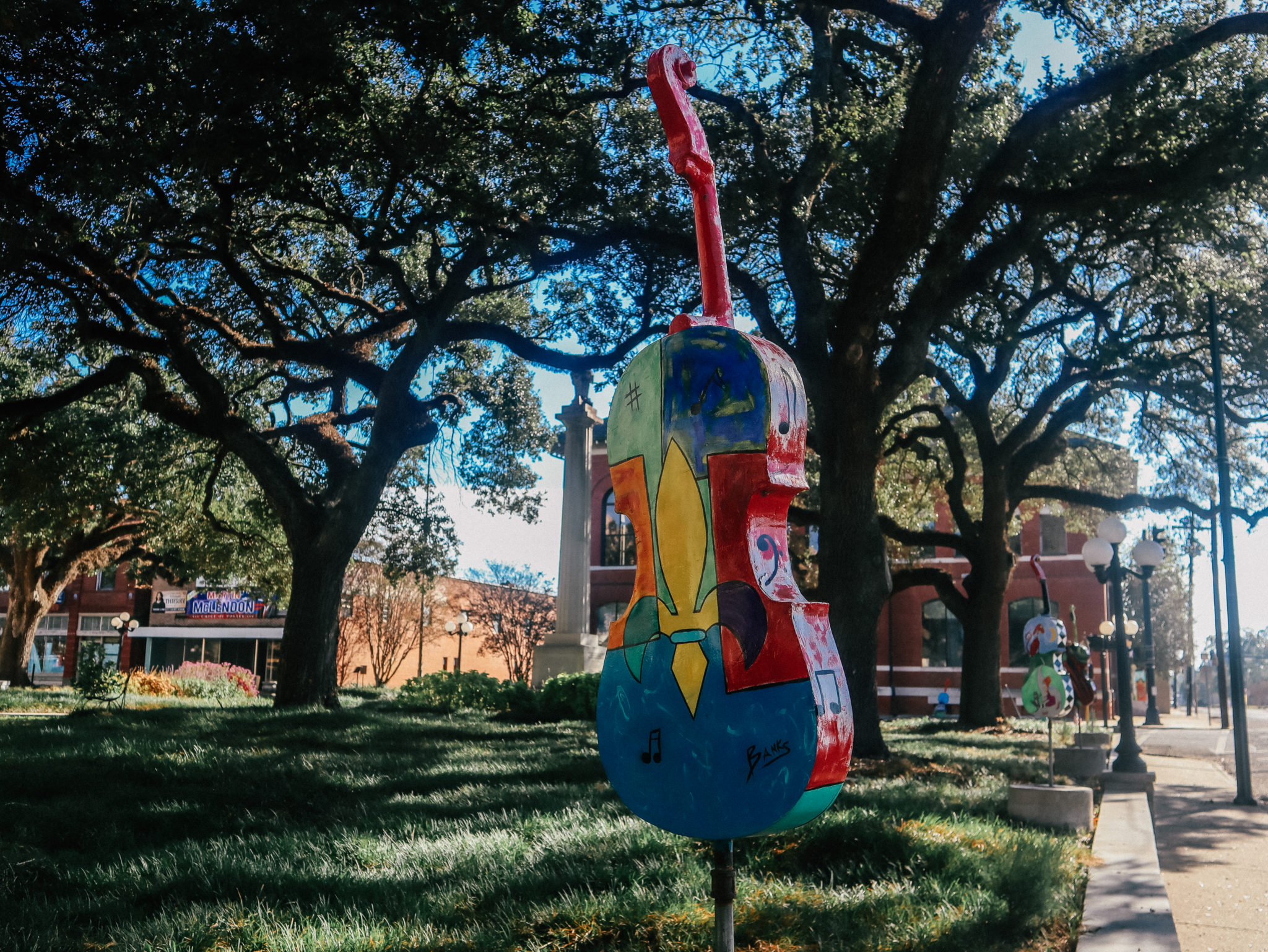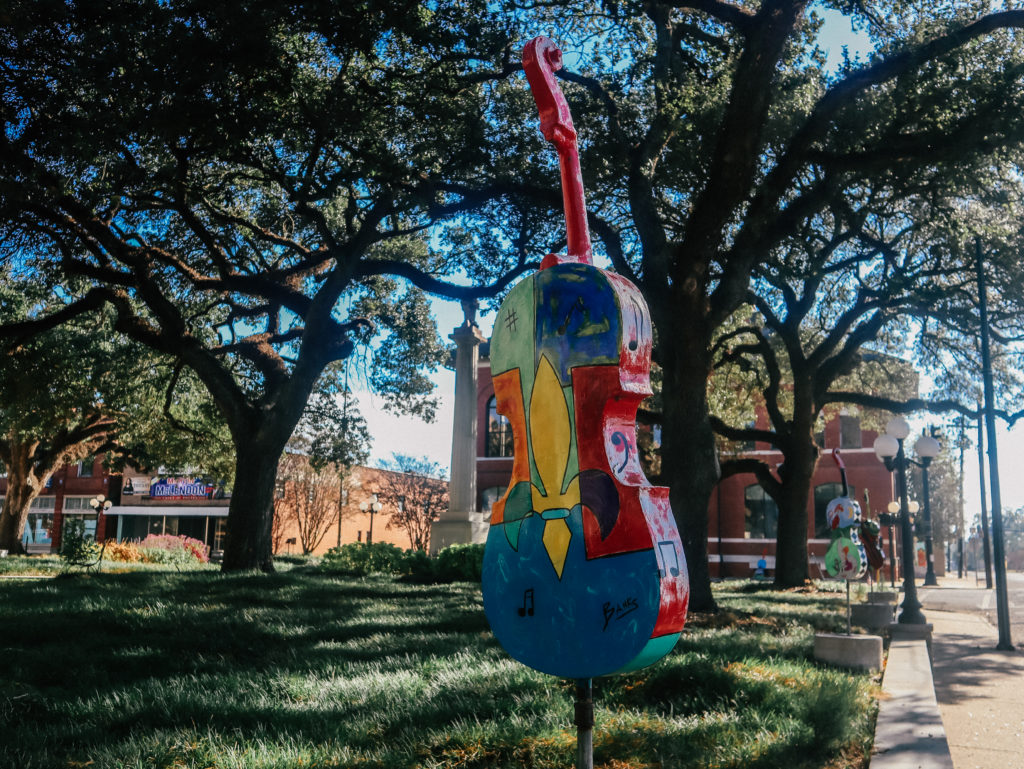 Tour the Atchafalaya Basin with Cajun Customized Excursions (Arnaudville/Henderson area)
A ride into the swamp with Cajun Customized Excursions near Arnaudville is too good to miss. My two-hour boat ride was the highlight of my trip to St Landry Parish. You'll take a small motorized boat deep into the basin with an experienced guide to educate you on the various wildlife and flora and fauna. The boat has a canopy so you're shaded from the sun. You can see stunning views from all sides. It's gorgeous.
The excursions are a minimum of two hours and cost $50 per person with a two-person minimum. Kids under three are free. Our tour seemed to go by super fast and I'd love to go out on a longer tour sometime. If you want to immerse yourself in nature's wild and fierce beauty, this is a great place to do it.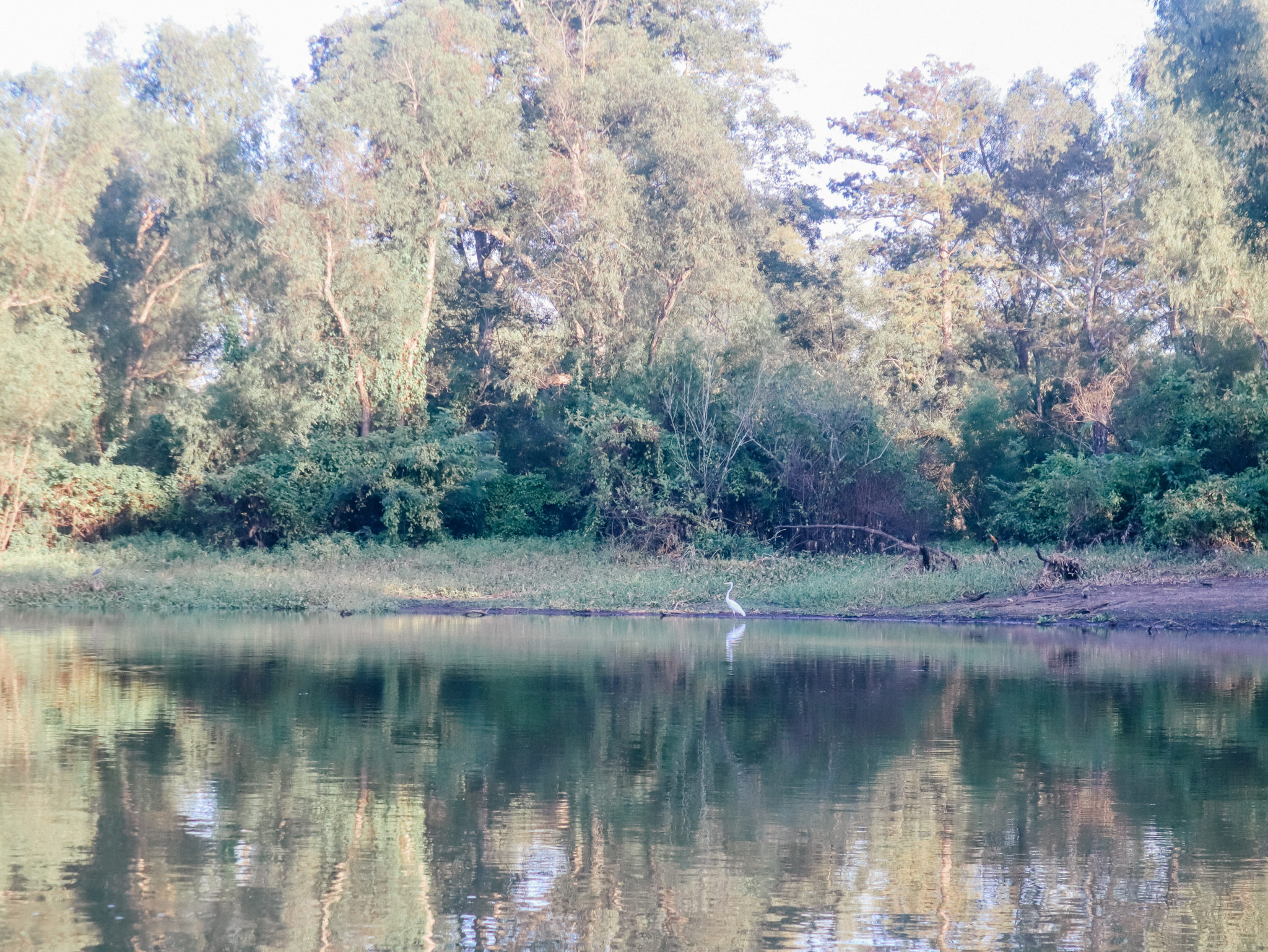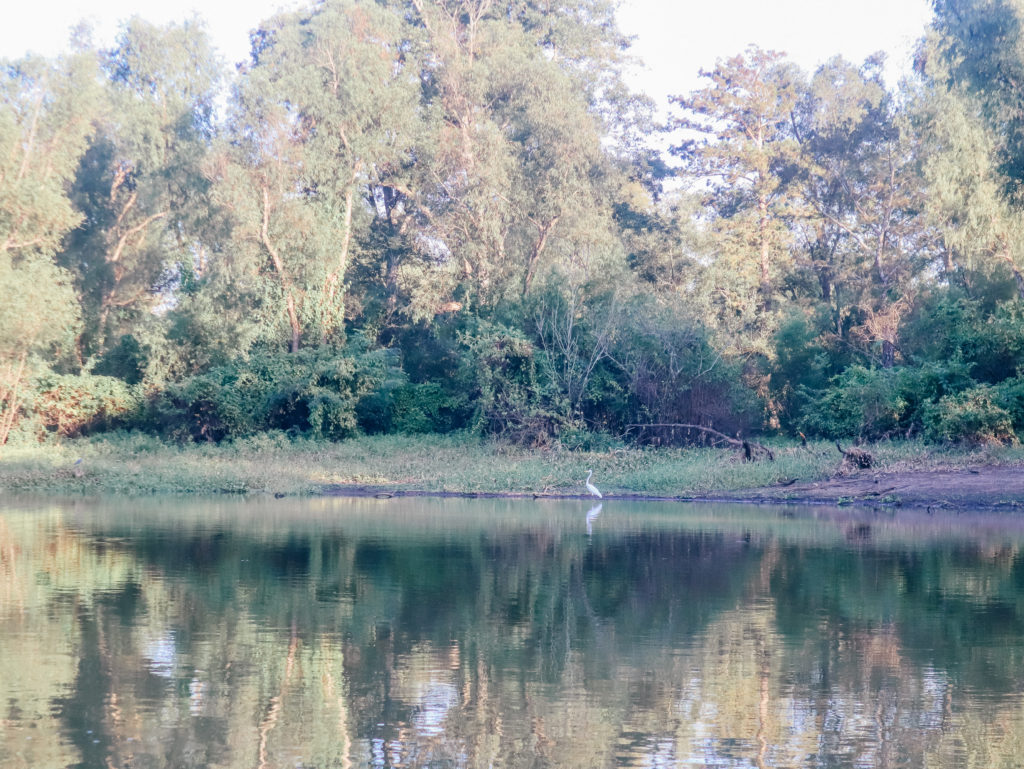 You'll see lots of waterfowl and lots of alligators. There are an estimated 2 million (yes, million) gators in the basin. It's a safe activity as long as you heed the instructions of the boat captain and keep your fingers out of the water.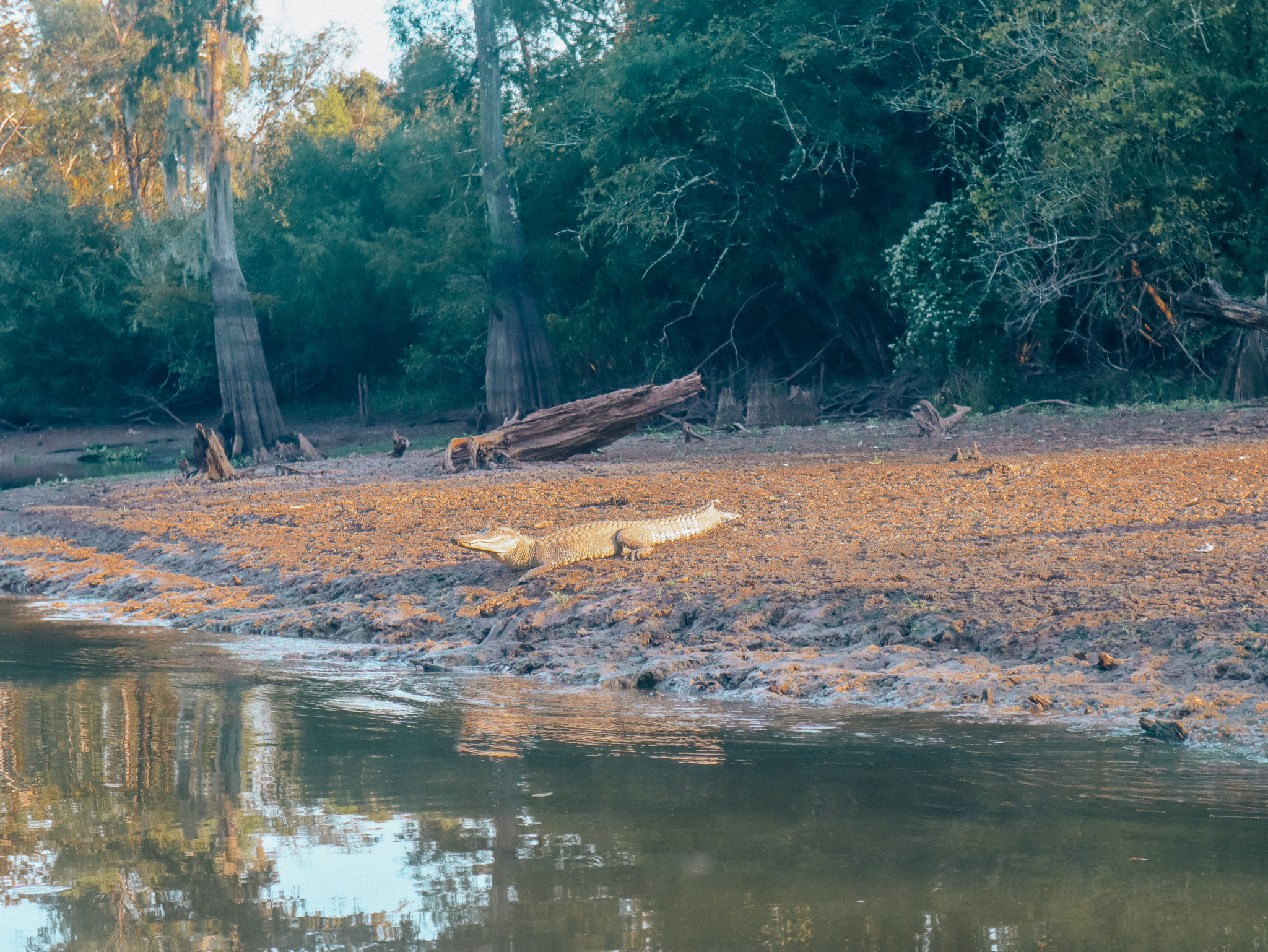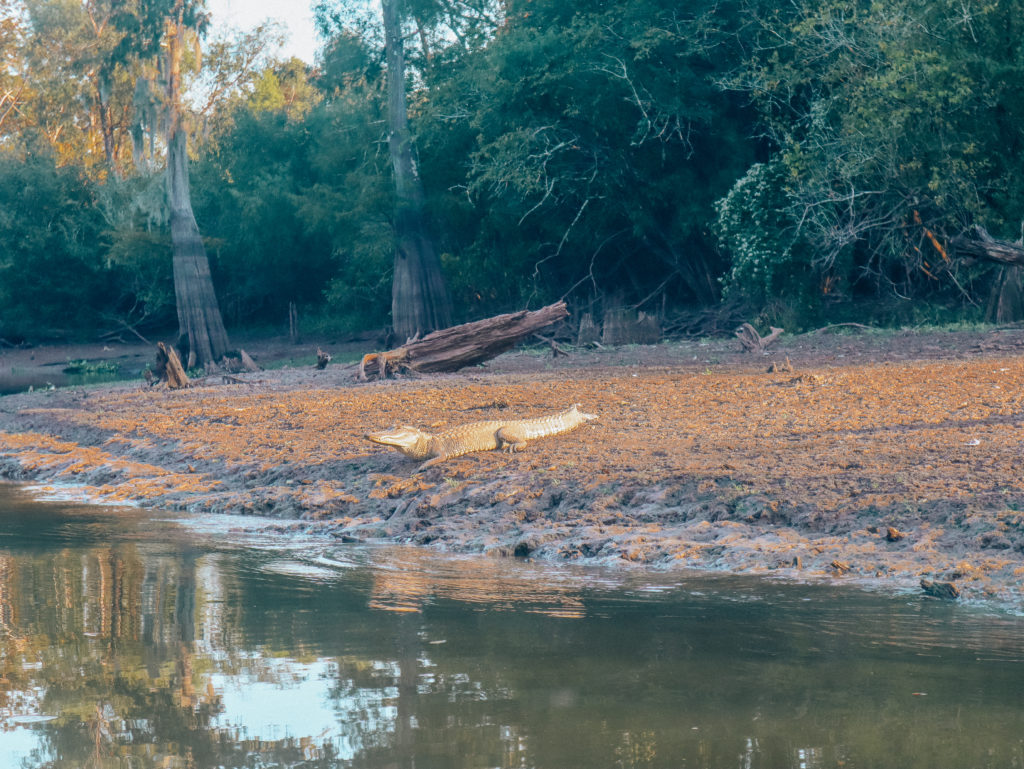 Le Vieux Village Heritage Park (Opelousas)
Le Vieux is French for "Old Village" and that's exactly what you'll find in this open-air museum. There's a collection of historic buildings representing the late 1700s through the mid-1900s. You'll find a family dwelling, a store, a doctor's office, and more. The buildings have been relocated from other places in St Landry Parish and are outfitted with artifacts to show you what life was like in this area back then.
This free museum also offers lots of open space on its grounds plus picnic tables. If the buildings aren't open during regular business hours, check at the visitor's center/store or in the offices and they'll open the buildings for you.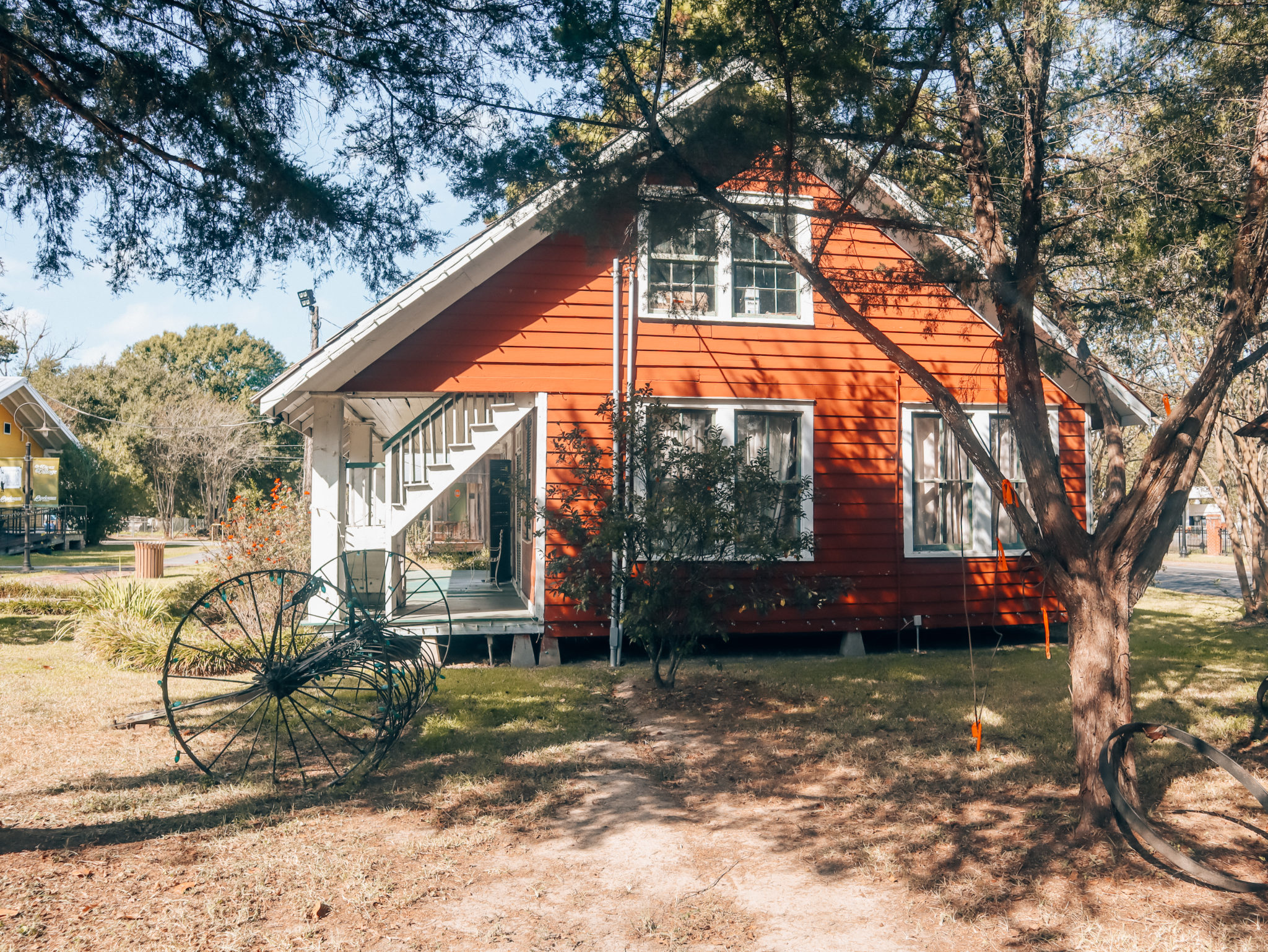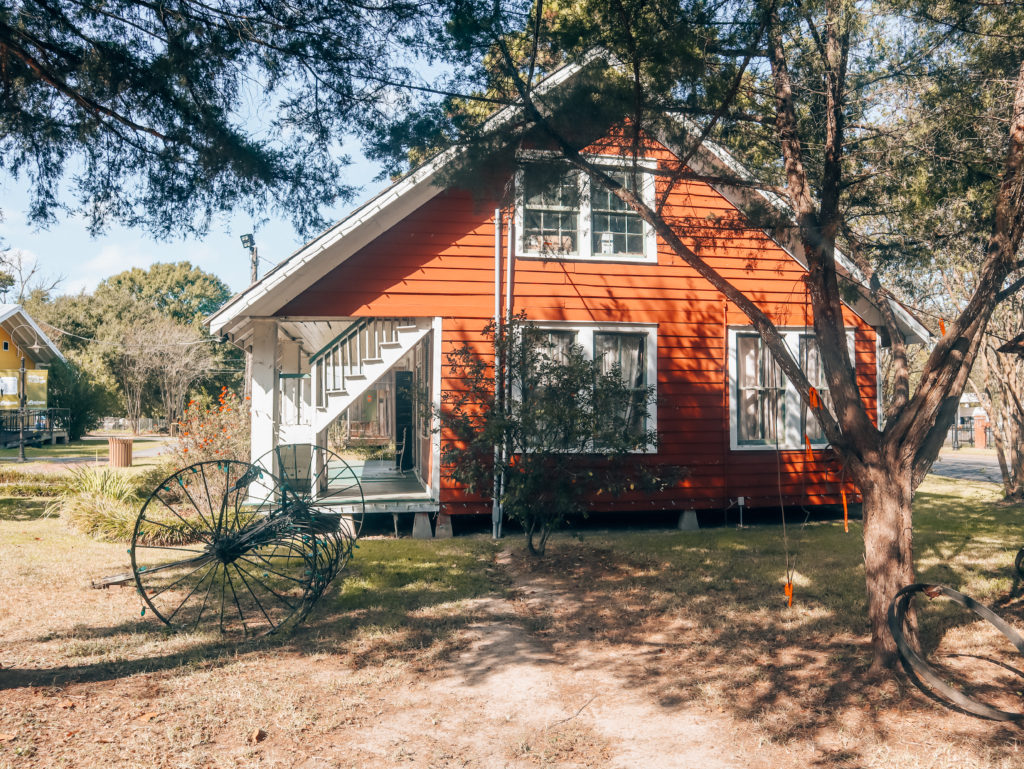 Orphan Train Museum (Opelousas)
The Orphan Train Museum tells the story of orphans brought from New York City to Louisiana in the early twentieth century. The population explosion in the city had unfortunately resulted in homelessness and the subsequent establishment of several foundling homes run by various groups, most of them affiliated with a church.
Catholic nuns set out to find homes for these children in Louisiana, where many French Catholic families had settled. The one-room museum is home to various photos and artifacts donated by the orphan train riders and their families. Adoption back then was viewed differently than it is today and there wasn't as much focus on record-keeping. The kids who rode the orphan trains and settled in Louisiana are all gone now but there's a wave of second and third-generation interest in connecting as many dots as possible.
The stories are very touching. Two of my kids are adopted and I could draw some parallels between their experiences and the riders of the orphan trains, which made it particularly interesting (and kind of complicated) for me.
Pro Tip: The Orphan Train Museum and Le Vieux are co-located. Although they're technically separate activities, you can use the same parking spot and schedule these activities together if you want to do both things.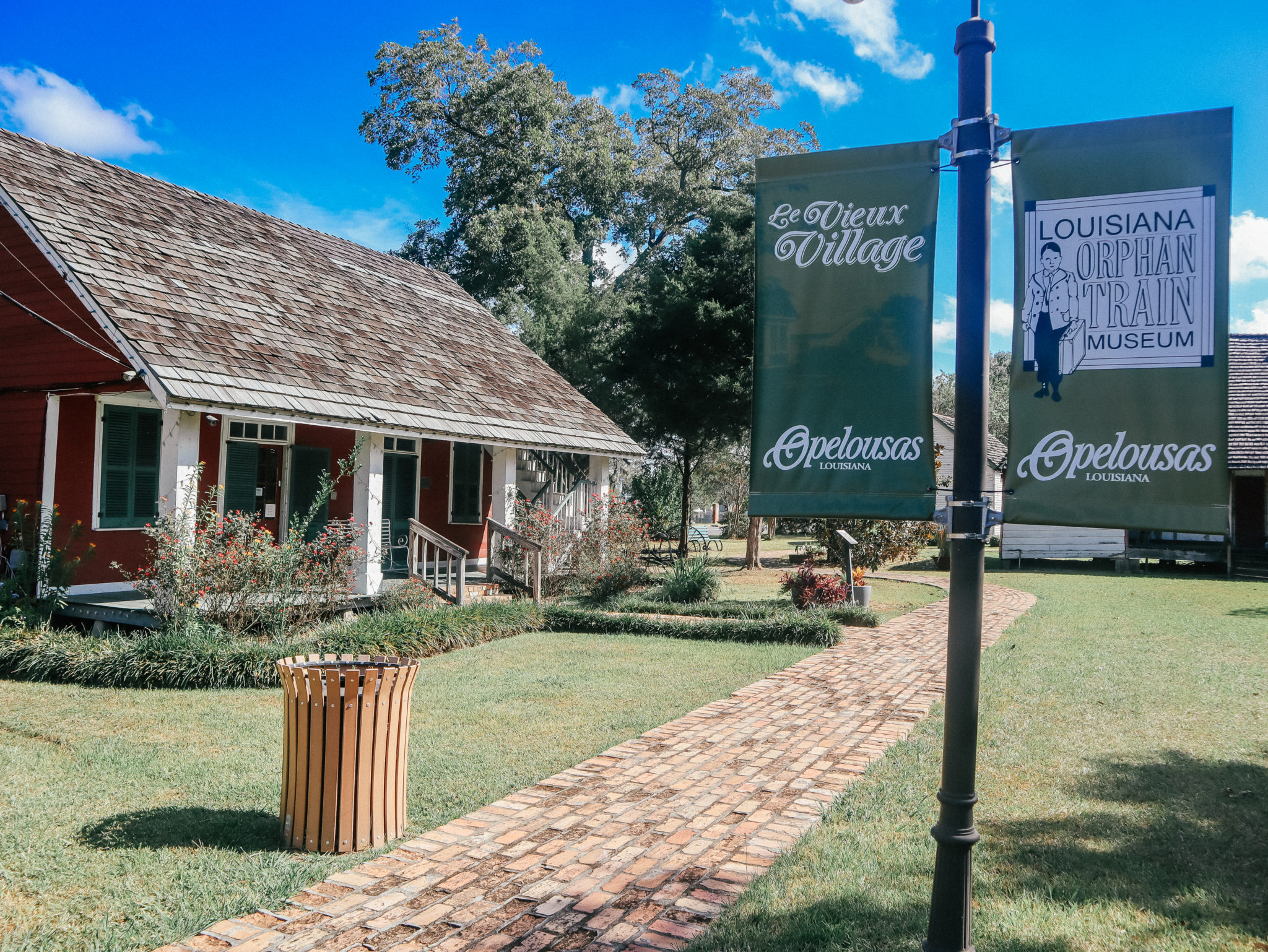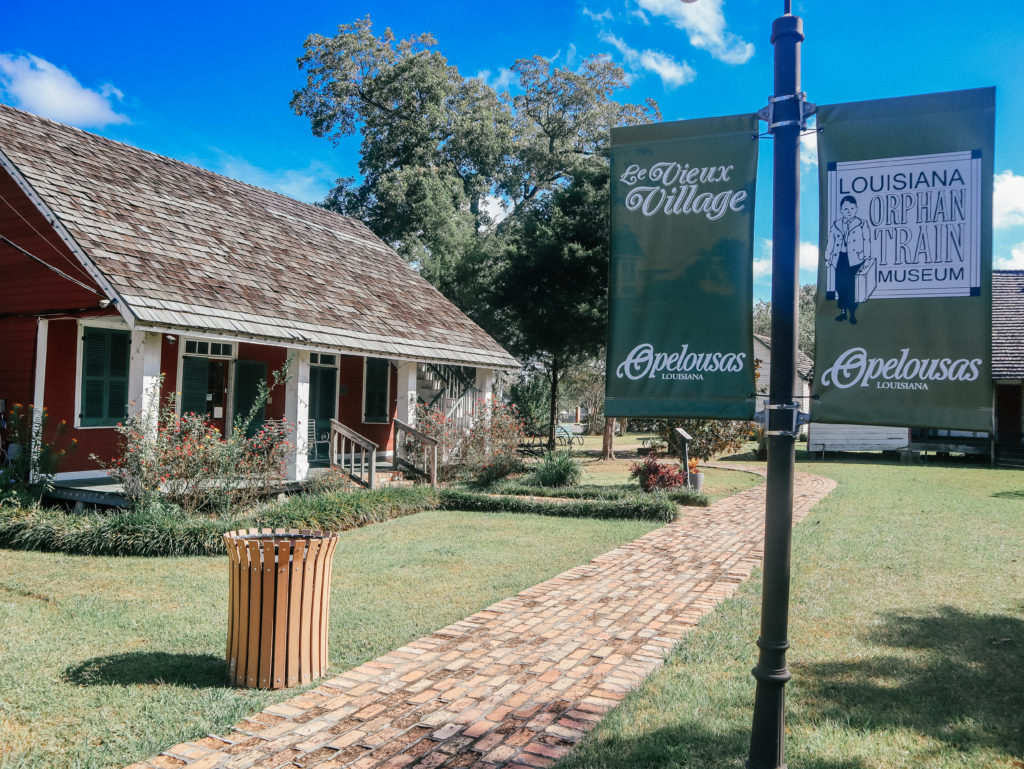 Tour the Shrine of St John Berchmans (Academy of the Sacred Heart, Grand Coteau)
The Shrine of St John Berchmans, located on the Sacred Heart Academy Campus, is the site of a Vatican-approved miracle. The Shrine, once the convent school's infirmary, is the site of the miracle.
The story will be explained fully on the tour but here it is in a nutshell. A young postulant, Mary Wilson, was unexplainably ill and had been placed in the convent's infirmary. St John Berchmans' canonization process had already begun and the young girl had his prayer card. She placed the card over her mouth and prayed for St John Berchmans to intercede on her behalf and he appeared to her, touched her tongue with his hand, and she was healed. Paintings depicting the miracle and the actual prayer card are located in the shrine, which is today a place prayer and reflection.
The rest of the tour is interesting, particularly if you enjoy Catholic history. The school is active today and the campus is beautiful. The glimpses into the lives of the teaching sisters in the nineteenth century fill in an important part of the area's history. Tours are available by appointment only. and are $7 for adults and $2 for students.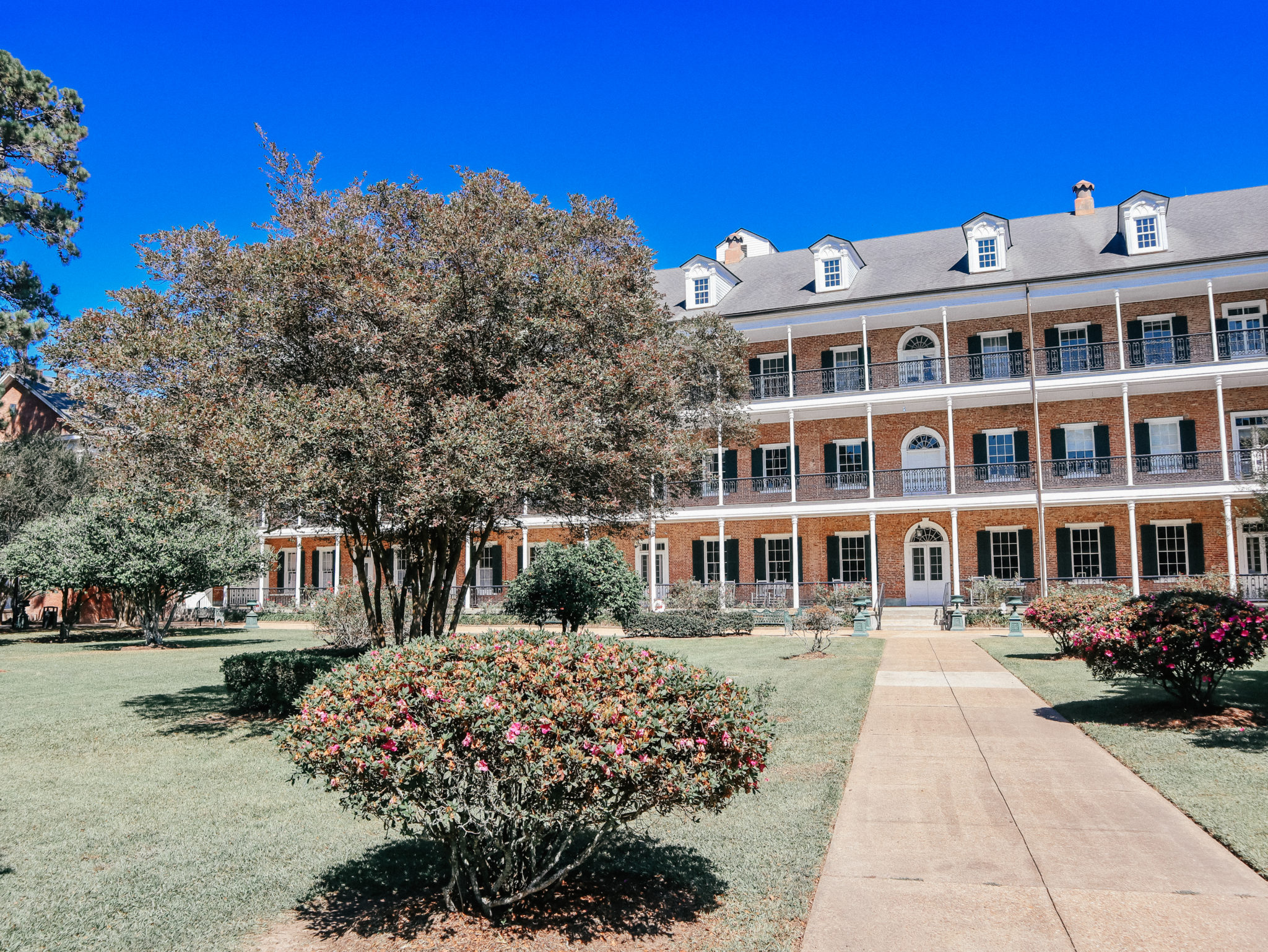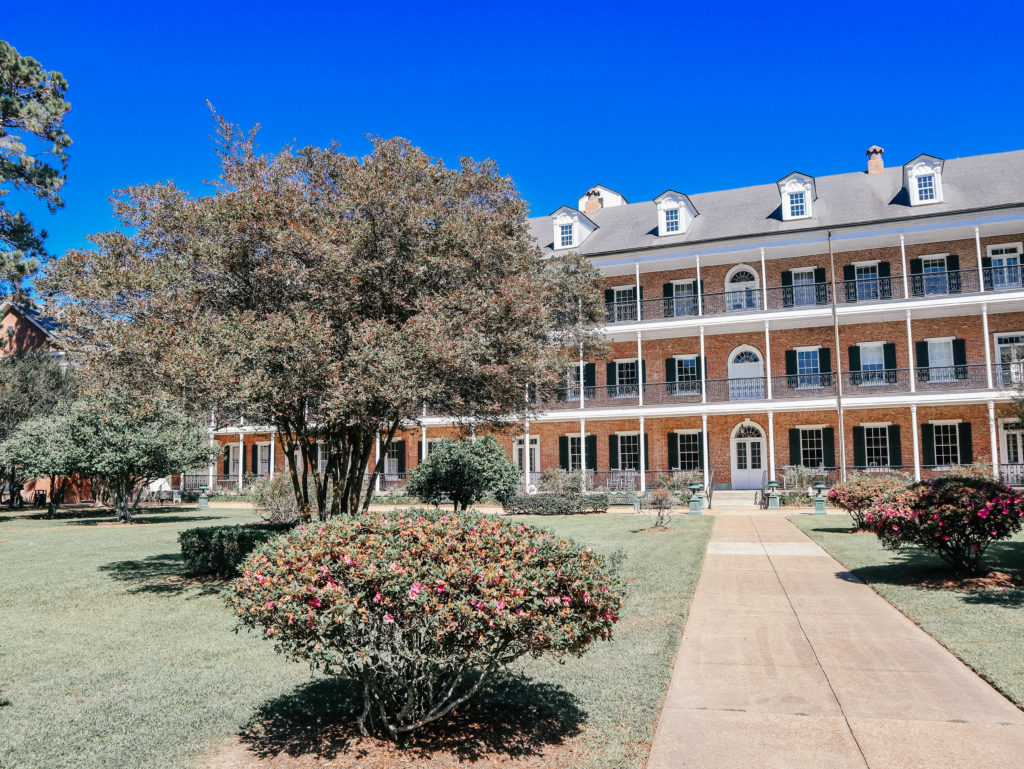 Explore Nunu Art & Culture Collective (Arnaudville)
The Nunu website lists the space as an educational organization that works to encourage artistic development. To the average visitor, Nunu will look like a gallery/artist workspace. If you're in the market for a very unique souvenir to commemorate your visit to St Landry Parish, you'll find a variety of paintings, sculptures, and other handcrafted items. You may even get to meet the artists or see them in action.
The website also lists musical performances. If that appeals to you, check out what's happening in advance of your visit.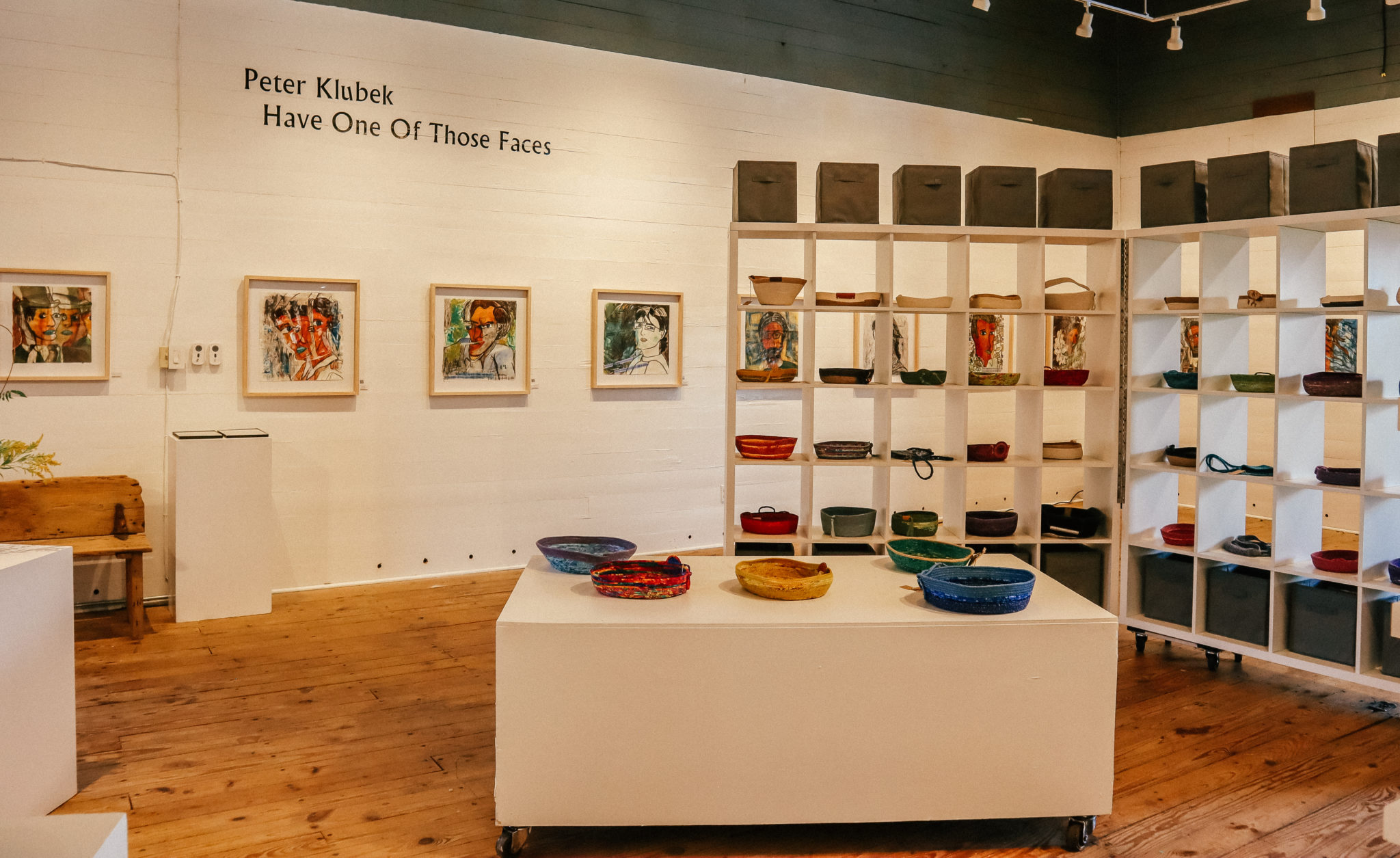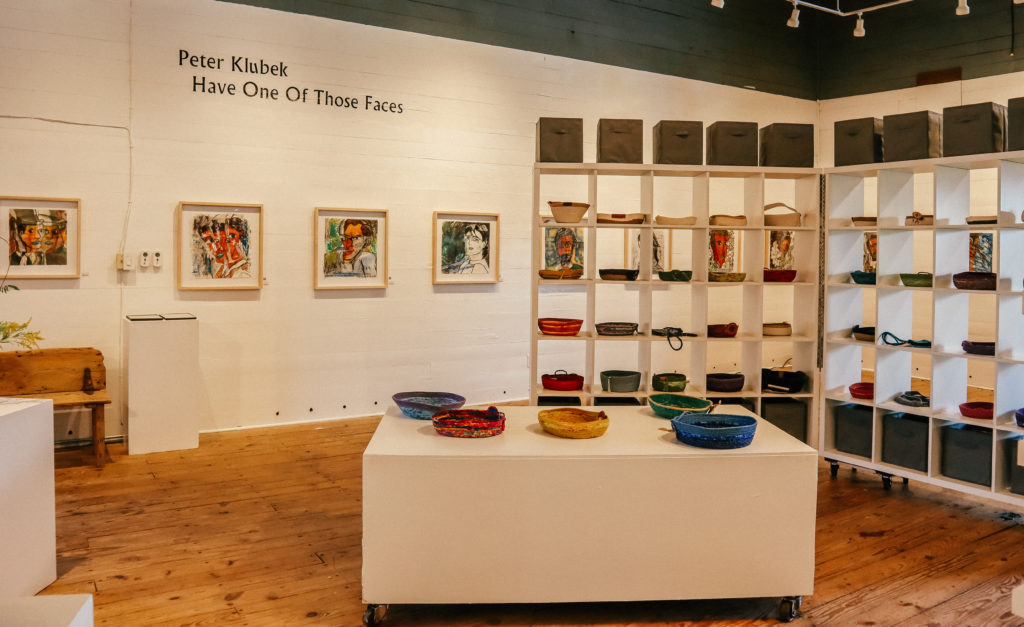 Cemetery Tour and Historical Reenactment at St Landry Cemetery (Opelousas)
St Landry Catholic Church and Cemetery date back to the 1770s. While the church and cemetery can be toured at any time, if you visit during the second and third weeks of October, you can grab a ticket for historical reenactments in the cemetery. Guests will be guided through the cemetery (graves in this part of Louisiana are above ground because of their proximity to the water) and spend time with living history actors who play the part of people buried there throughout the years.
Plan on about 90 minutes for the walking tour. The cost of the tour goes toward the upkeep of the older graves that are no longer tended by the families of the deceased.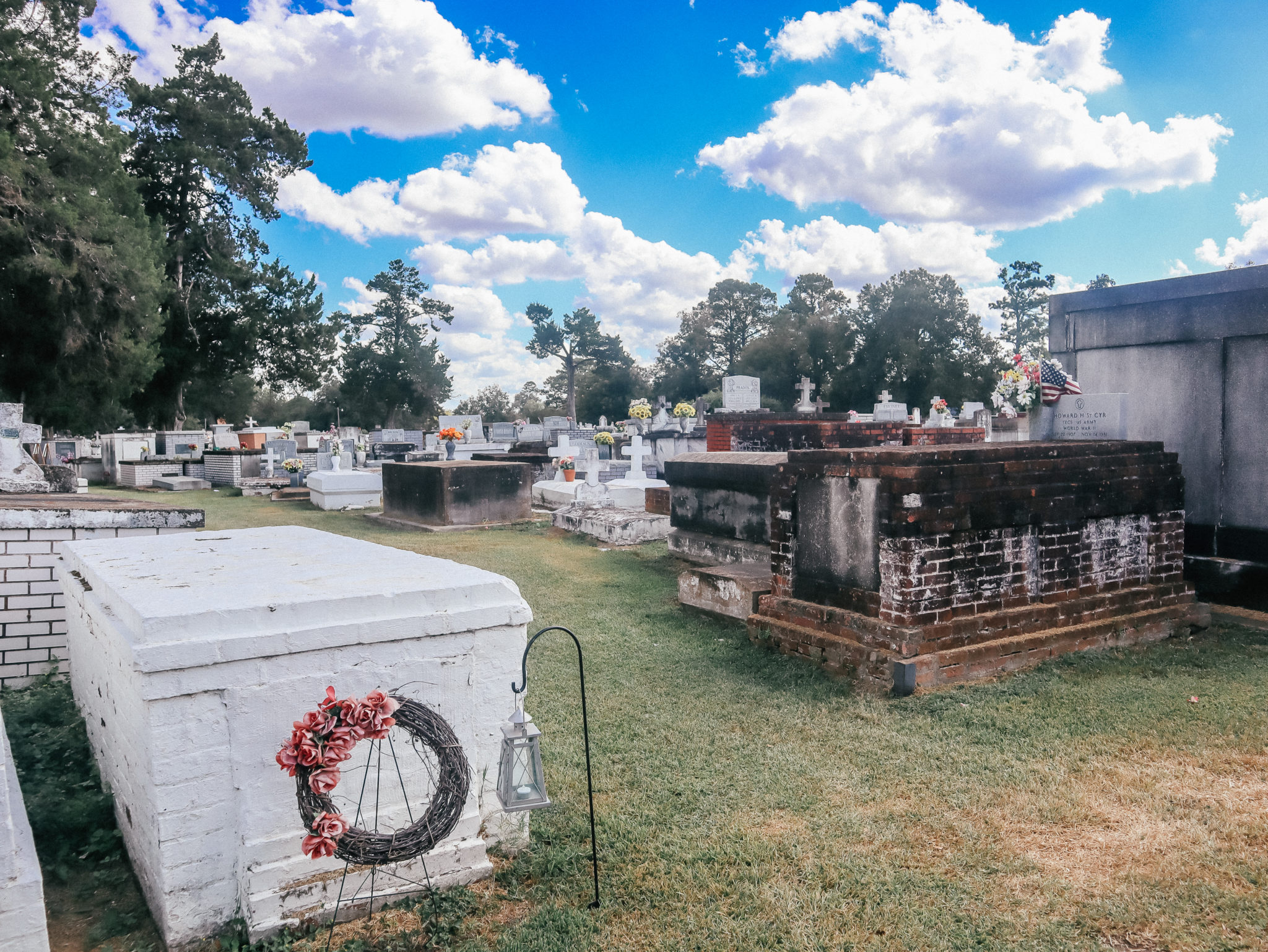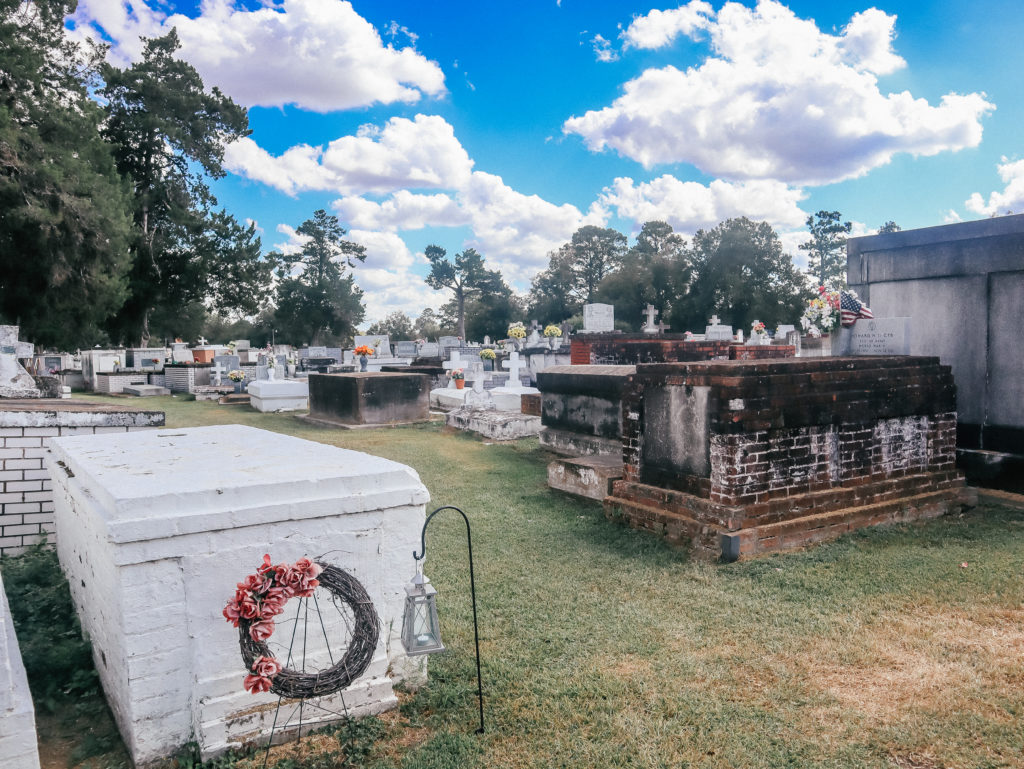 Articles related to Things to do in St Landry Parish Louisiana:
Places to eat in St Landry Parish
Come hungry! There are lots of good things to sample here.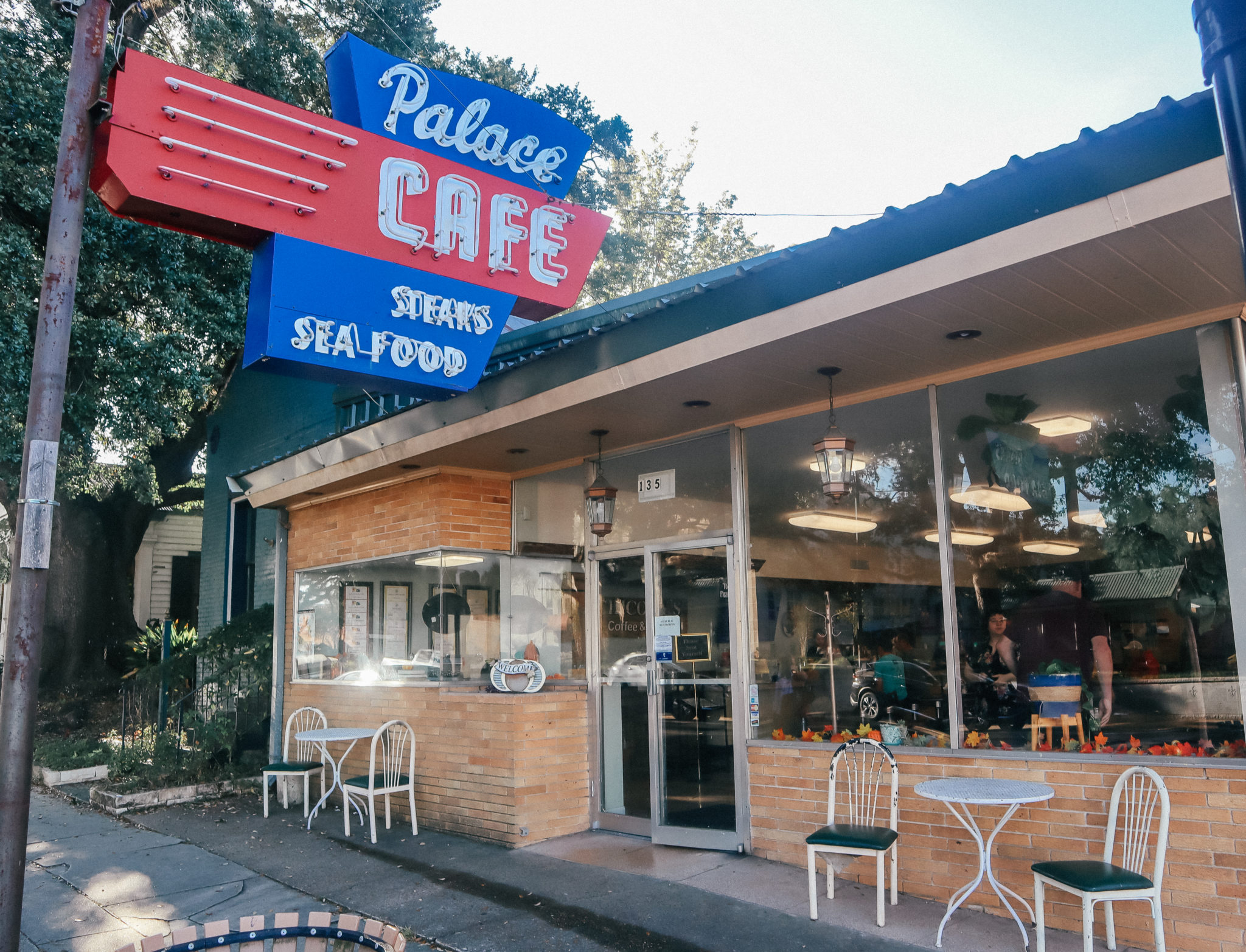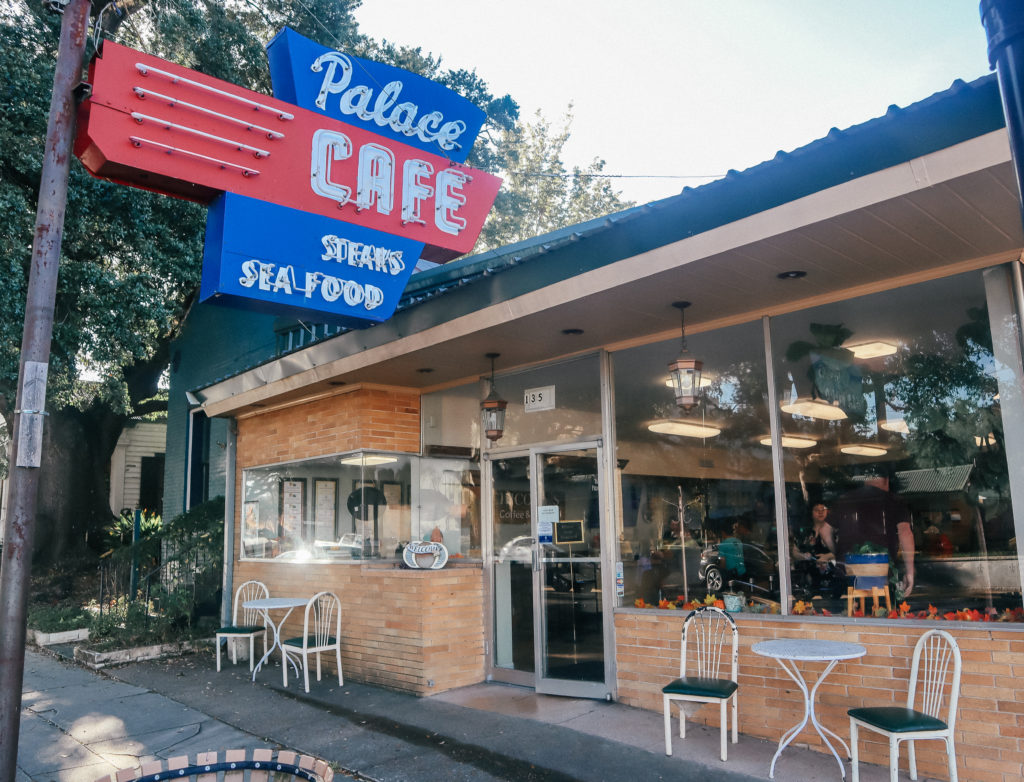 The Little Big Cup
Plan your meal at Little Big Cup as soon as you know you're going to be traveling to St Landry Parish. The combination of delicious food and epic bayou views make this a don't miss. Make reservations in advance because Little Big Cup gets booked up quickly.
We sat outside on the lower patio and I can't recommend this location enough, weather permitting. There is shade but if it's very hot or very cold, you might not enjoy sitting outside. I ate here on a warm October afternoon and it was perfection.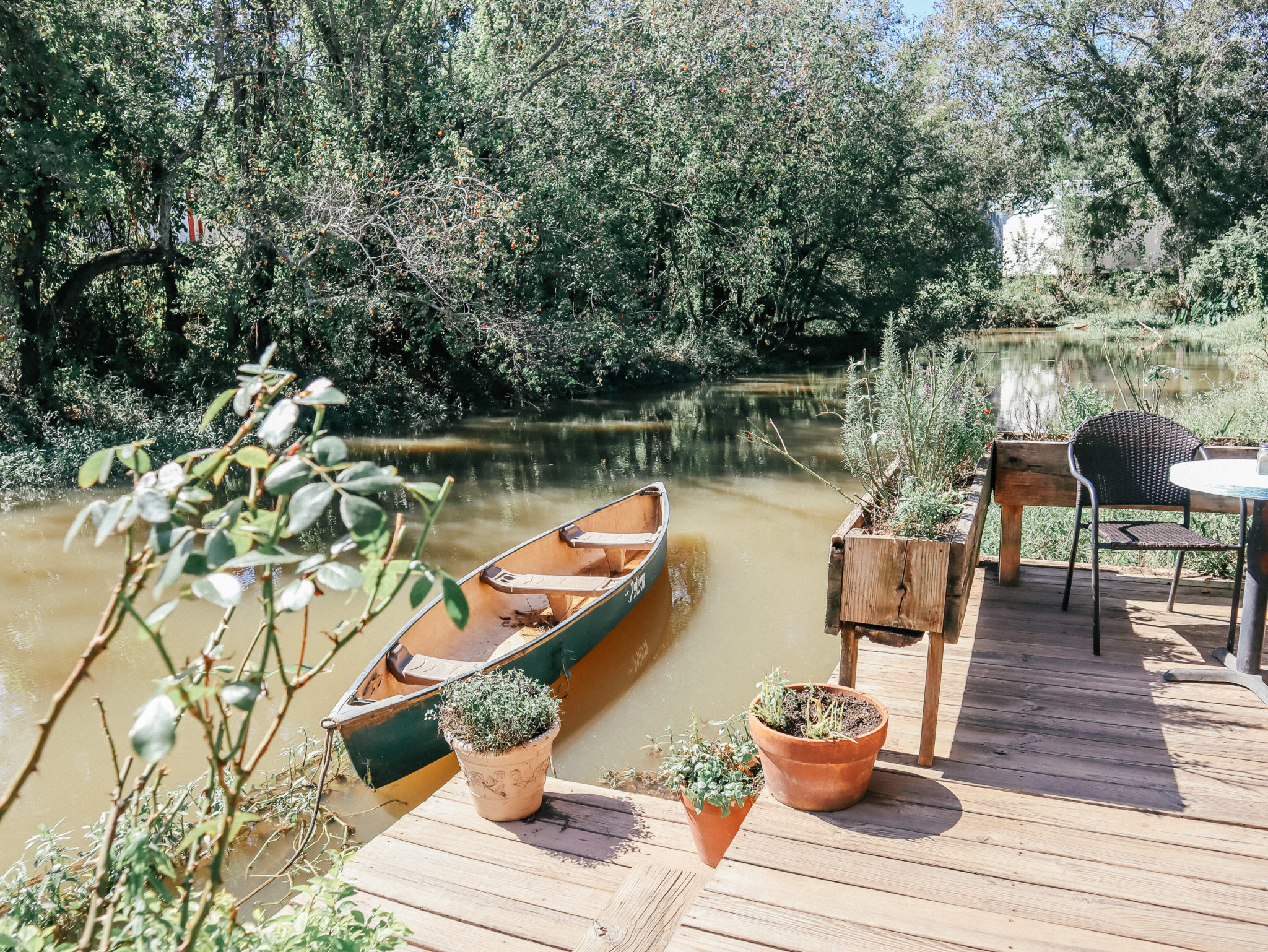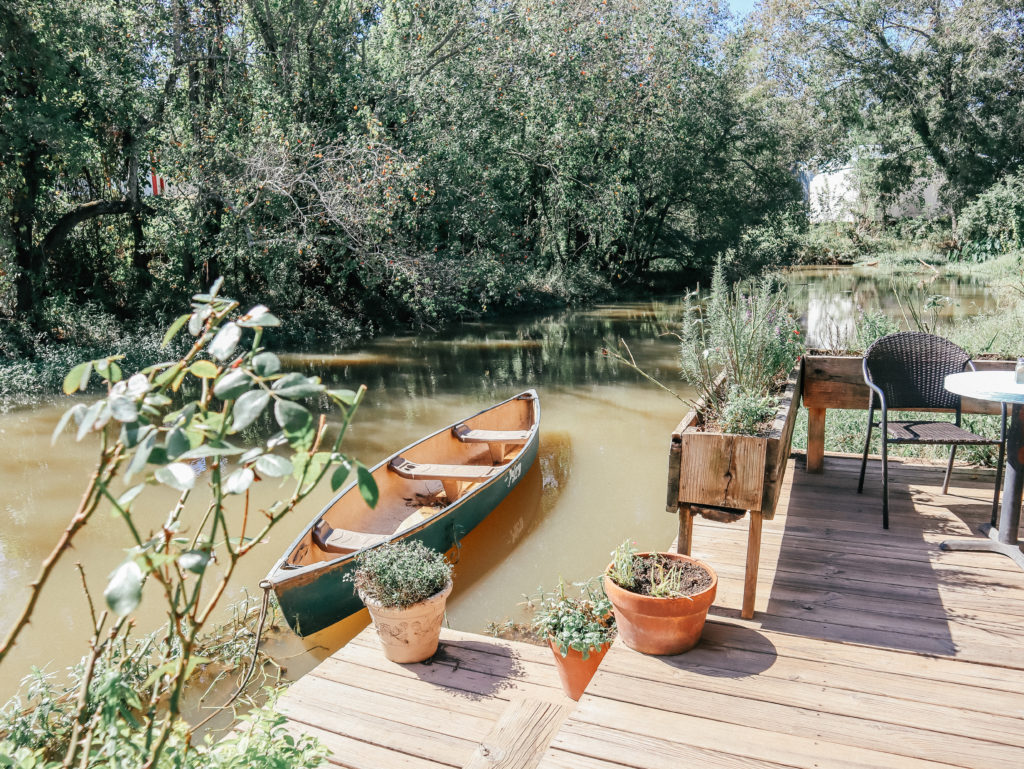 Appetizers at Little Big Cup are next level. I sampled macaroni and cheese balls, fried crawfish cornbread, and a crab cake. I had a Seafood Bourbon Salad for my main course and it was packed full of seafood. The sweet bourbon dressing was the perfect complement to the crisp greens and fresh crab, shrimp, and crawfish tails. Everything my lunch group ordered looked delicious. I was trying to keep it light (after all those appetizers!)but this is a great place to go if you're really hungry. My neighbor ordered the Cajun Kevin Poboy, which Little Big Cup is known for. I don't think you can go wrong with this menu.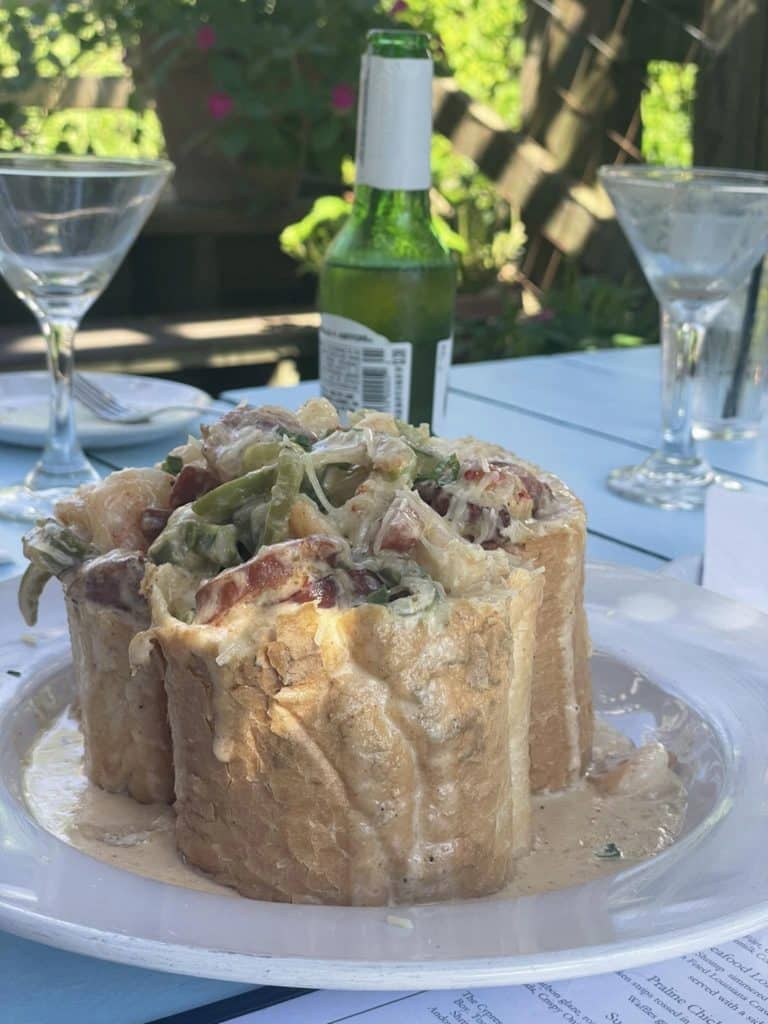 Bayou Teche Brewing Co./Cajun Saucer Pizza
If you enjoy beer and pizza, a stop here is a no-brainer. Quirky is the word of the day. There's a long list of inventive pies and an even longer list of craft beer. The beer and pizza are the real deal but I enjoyed chuckling over the names as much as I did eating and drinking.
The atmosphere is also deliciously quirky, with fun, splashy murals, a tiki theme, and an outdoor area with live music on select nights. I recommend following Bayou Teche on social media to see what's happening during your visit. My pick was a basic Margherita pizza (which is my go-to) and a beer-tasting flight. I told the bartender what types of beer I liked (and didn't like) and she hooked me right up.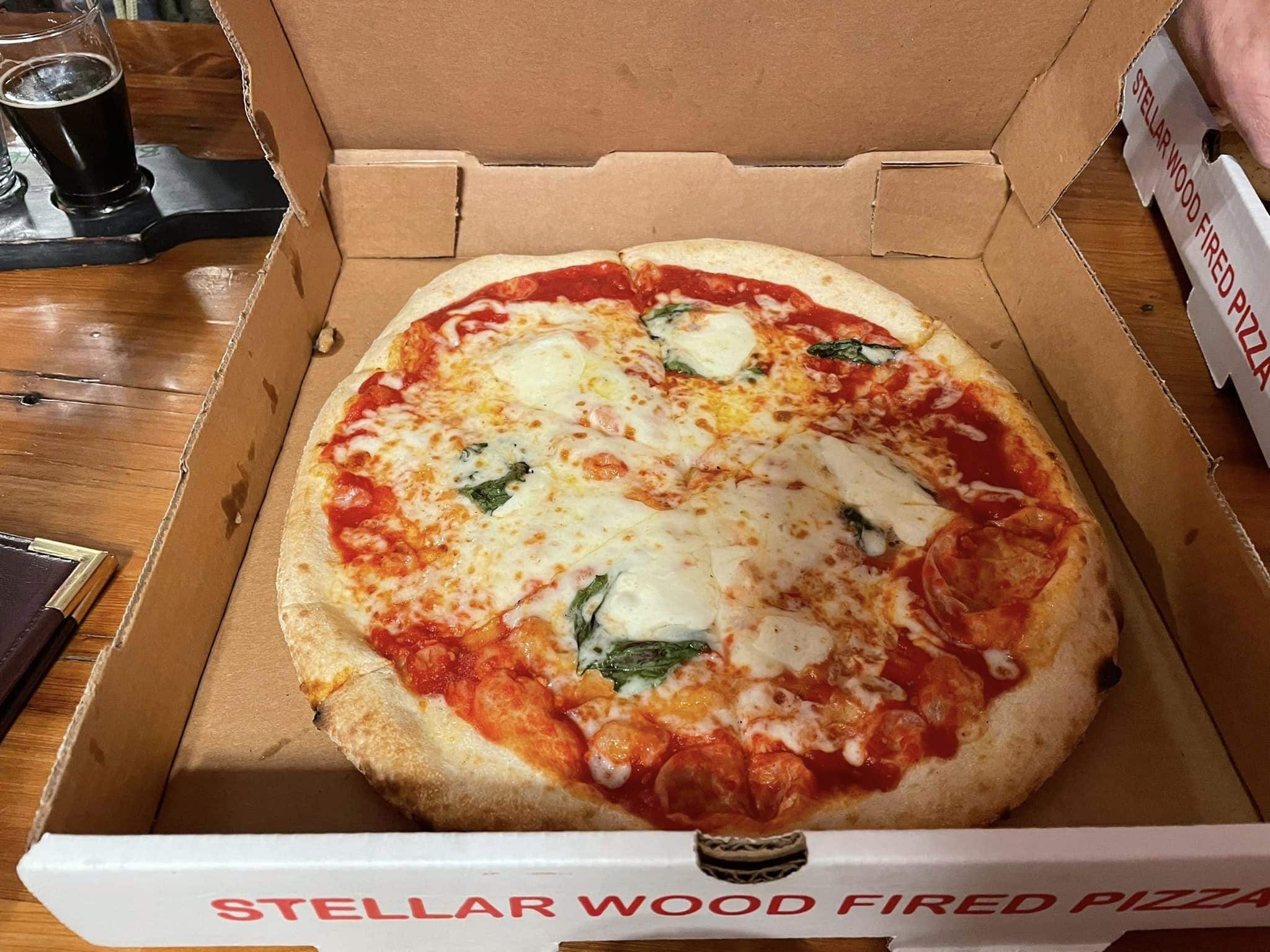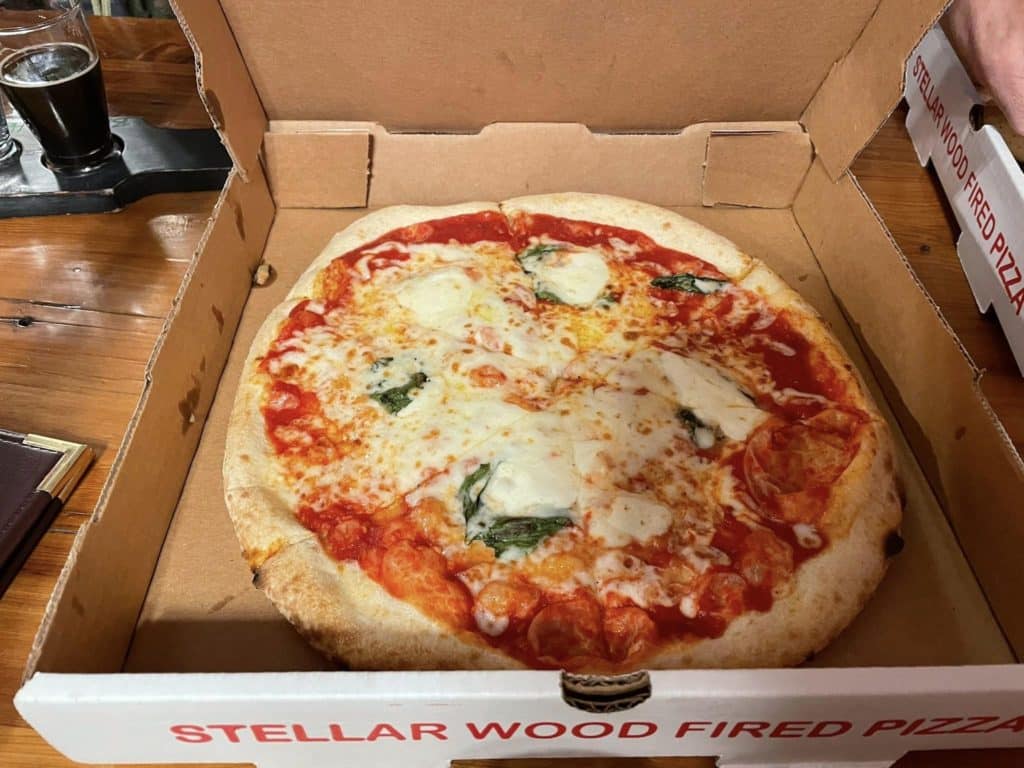 DDee's Cafe
DDee's is a charming spot for lunch/brunch. Set in a small, homelike cafe, you'll find lighter fare such as sandwiches, as well as plate lunches. The menu rotates daily and is posted on the blackboard inside the door.
Chicory's
Chicory's at the Palace Cafe in Opelousas is where the locals go for breakfast and lunch. If you like diner-style food, definitely check this one out. I recommend the praline chicken biscuit and smothered hash browns.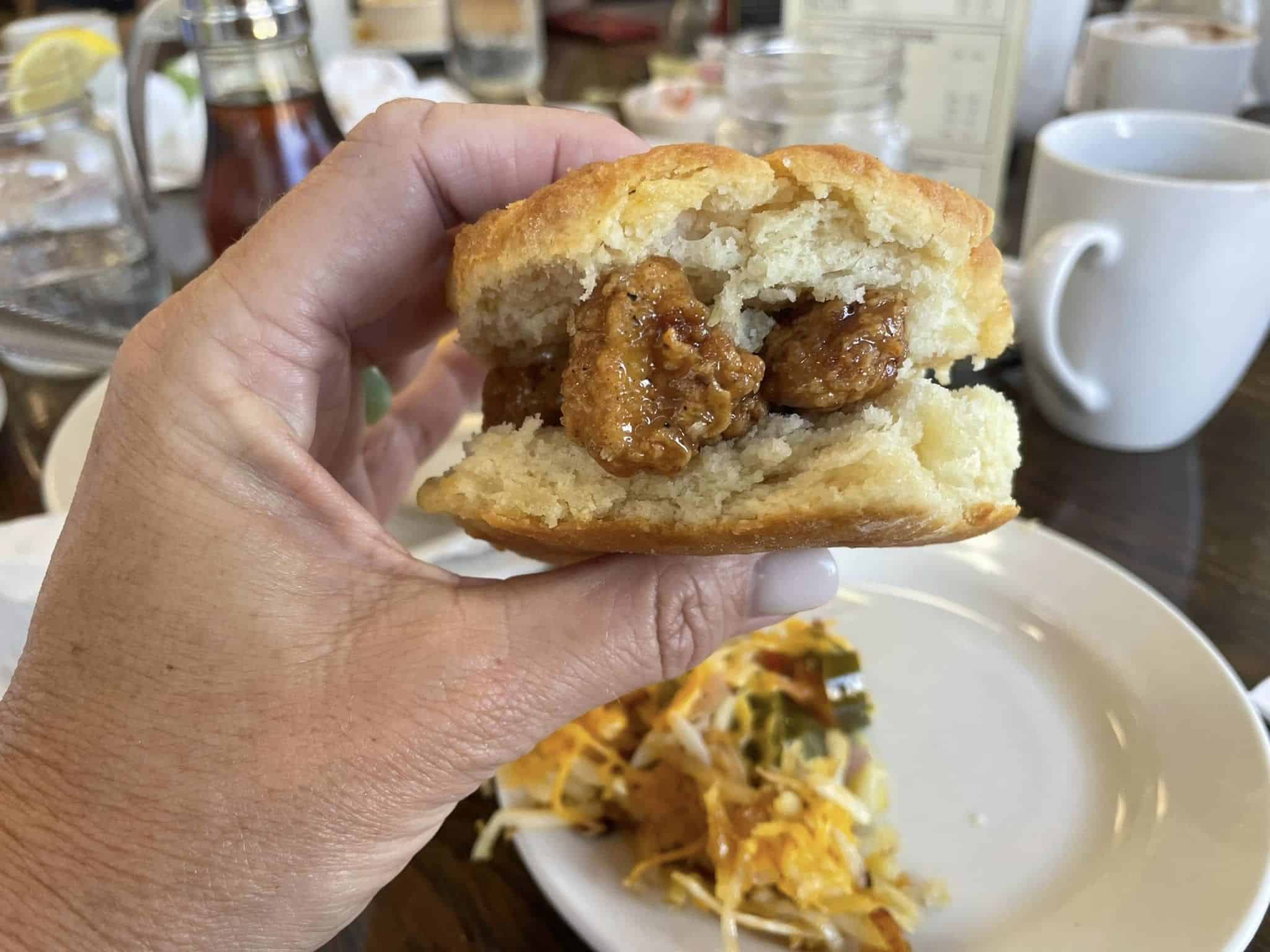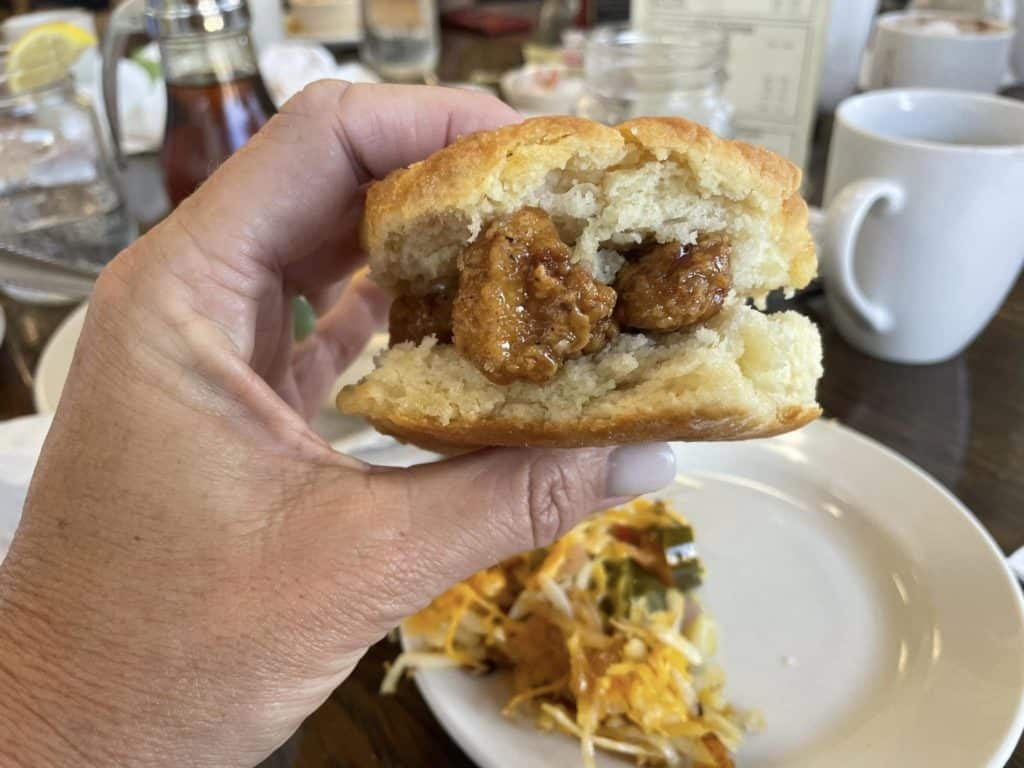 DezMeaux's
DezMeaux's Boudin is a walk-up quick stop in Opelousas. They're famous for their boudin stuffed chicken wings but I heard a rumor that their pepper jack boudin balls and fries are worth sampling.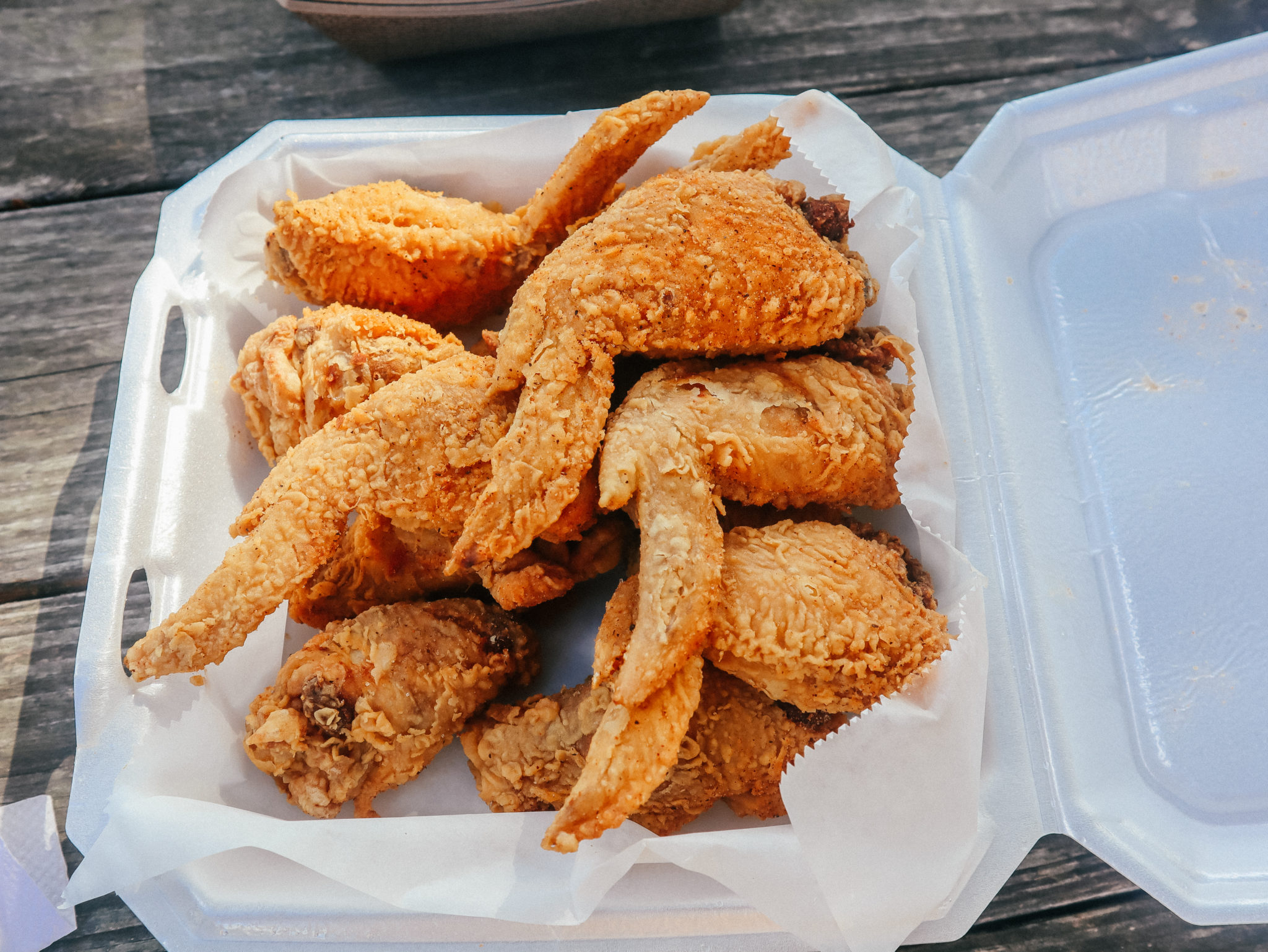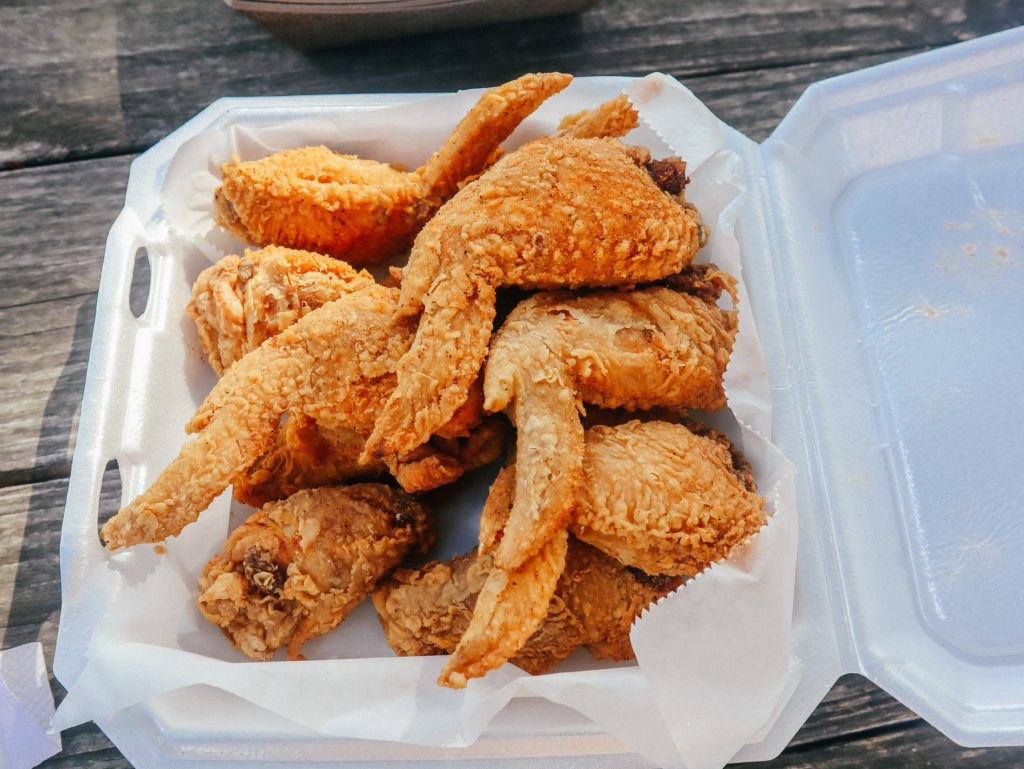 Cupid's Drive Through Daquris
My list of recommendations for things to do and try in St Landy Parish wouldn't be complete without a mention of Cupid's. If a drive-through frozen drink stop sounds even a little bit good to you, put this one on the list. The frozen cocktails are made fresh and have inventive and fun names that will make you laugh. They also have locations in Lafayette and New Iberia.
Places to stay in St Landry Parish
I stayed in the hotel connected to Evangeline Downs Racetrack and Casino. I didn't get to see any of the live horse racing and only briefly poked my head into the casino but if you're interested in gambling, a stay here might be up your alley.
The hotel was clean and comfortable. It's an older property and some of the areas show some wear and tear but my room was spacious and I had a comfy bed and clean towels.
There are more lodging options in Lafayette which is an easy 30-minute drive away.
I was a guest of St Landry Parish Tourism Commission.