2024 Bookings for Royal Caribbean's Icon of the Seas now open
(This post may contain affiliate links. Read my full disclosure.)
I had a unique and wonderful opportunity last week to get a preview of Royal Caribbean's newest ship and its newest class of cruise ship class. The Icon of the Seas which is available to book for early 2024 sailings is the first of the line's brand-new Icon Class.
2024 Bookings for Royal Caribbean's Icon of the Seas now open
Even though this ship is still under construction in Finland, modern technology allowed me to slip on a pair of special booties and 3D goggles and explore the ship virtually. I got to experience what it's like to walk on to Icon of the Seas and get a look at the various pools, neighborhoods, and play spaces that will be available to passengers in 2024. It was mindblowing.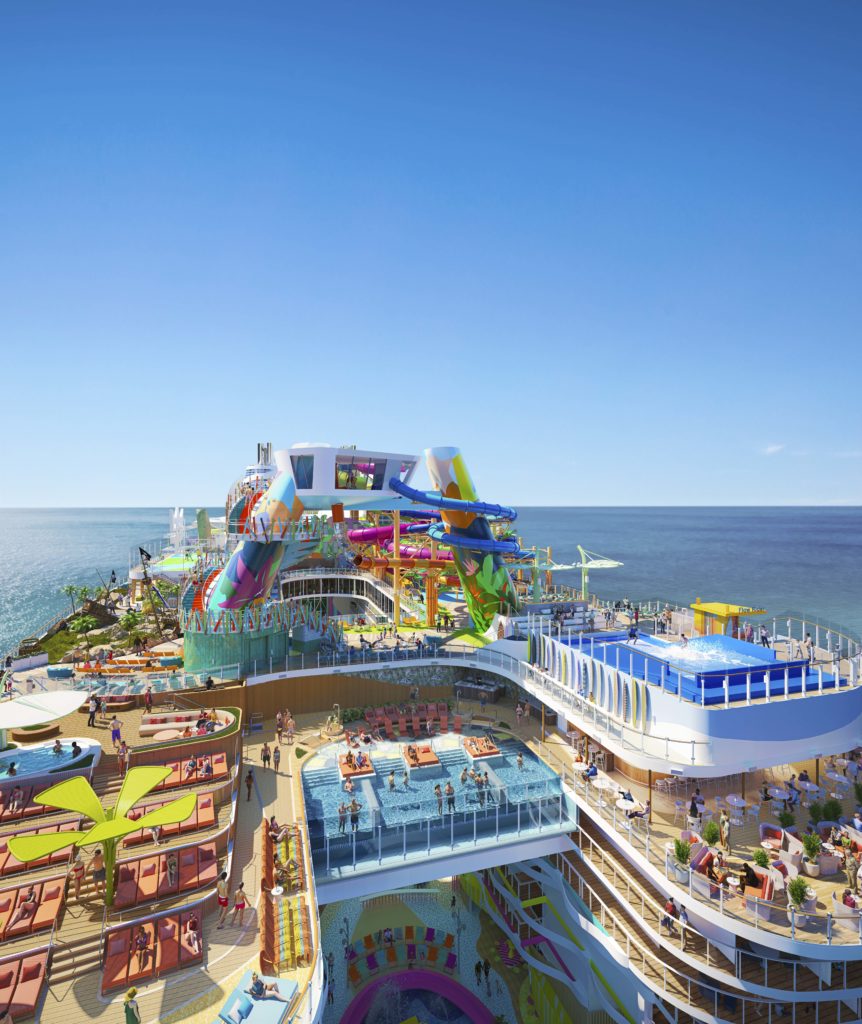 I was Royal Caribbean's guest in Miami for the media preview.
Vacationers can mark their calendars for an iconic Caribbean adventure with more room, choices for families, and ocean views. Fourteen new categories range from standard rooms to suites, including more options for families like the Family Infinite Oceanview Balconies and Surfside Family Suites and awe-inspiring views in Panoramic Oceanviews, Sunset Suites, and more.
Icon of the Seas will sail from Miami. Guests can choose from 7-night Eastern or Western Caribbean cruises. All cruises will have a stop at Royal Caribbean's Perfect Day at Coco Cay, Royal Caribbean's private island in the Bahamas. Prices for inside staterooms begin at around $1K per person.
For more Q&A on Icon of the Seas read my full writeup on Travel Awaits.
You can book your vacation on Royal Caribbean's website.
Related reading: