I've been on 12 Cruises. Here Are Eight Things I Always Do
(This post may contain affiliate links. Read my full disclosure.)
I've been on 12 cruises and have three more booked over the next 18 months. Suffice to say, I think it's a great way to vacation. Here are eight things I always do on a cruise.
I've been on 12 Cruises. Here Are Eight Things I Always Do On A Cruise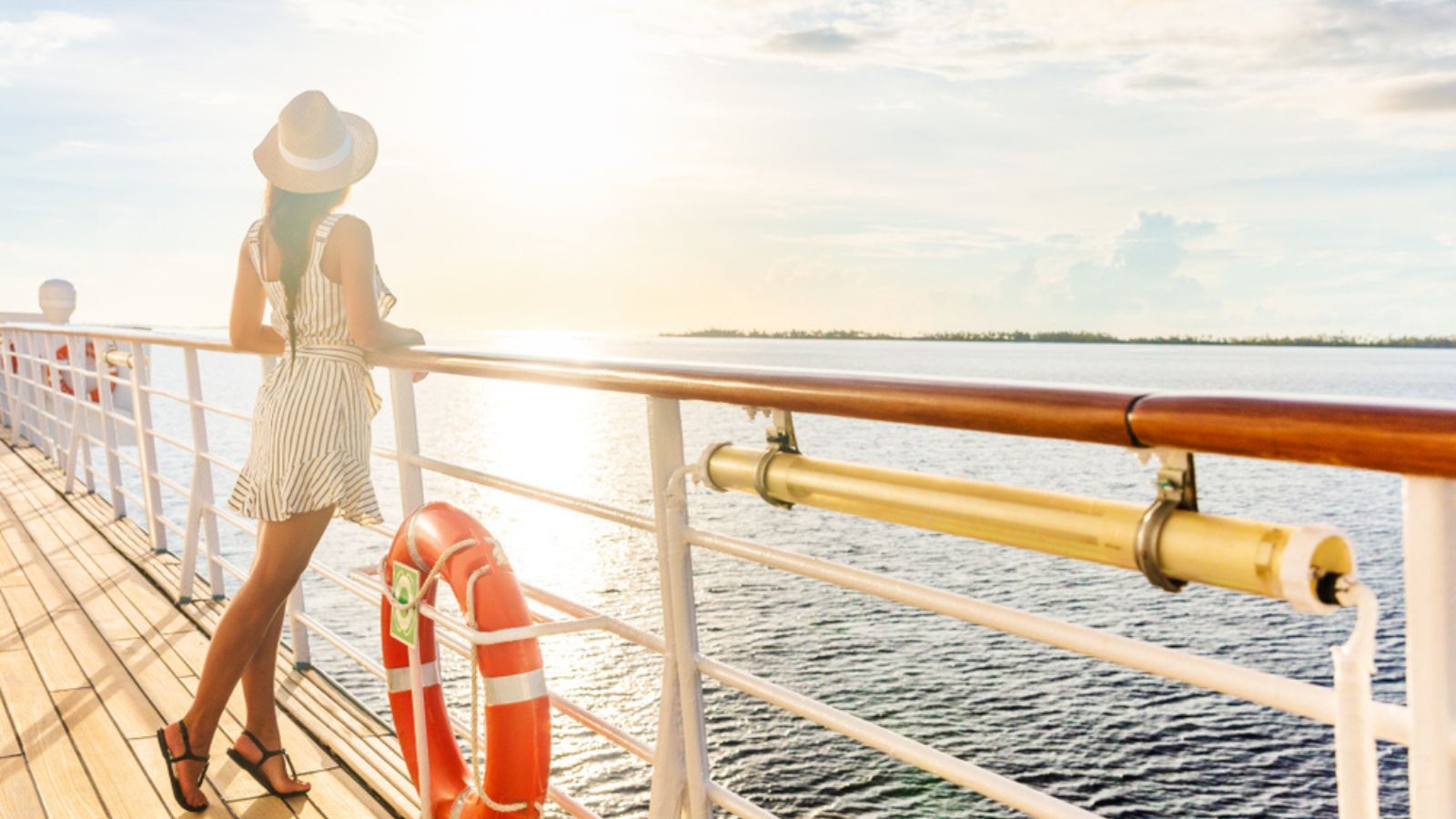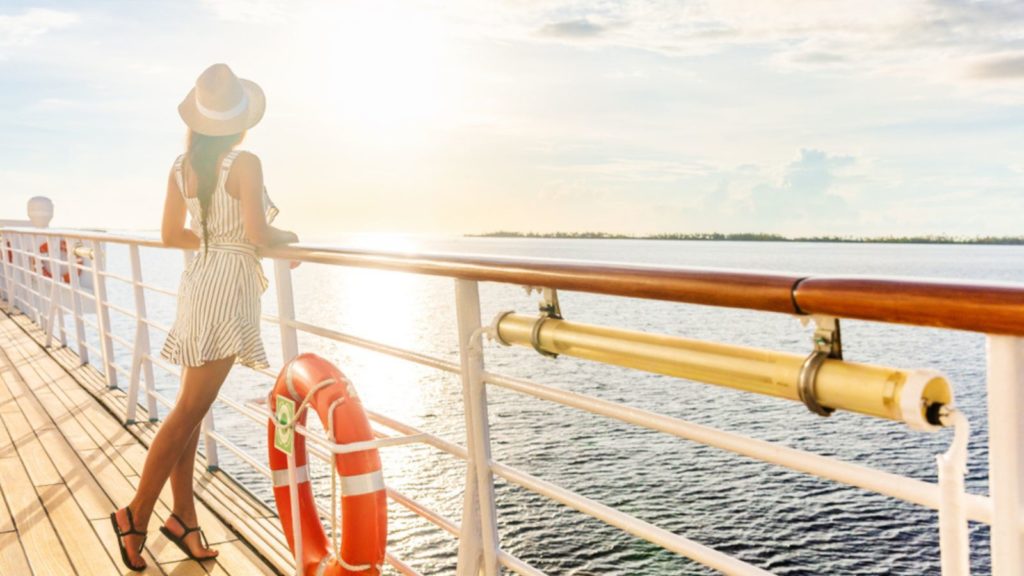 Plus, two things I never do on a cruise.
1. Use The App
I download the cruise line's app as soon as I know I'm going on a cruise. These are usually linked on the cruise line's homepage. If not, they're easily found in the App Store or Google Play Store. I take a minute to set up the app and link my reservation in advance of the cruise.
Every cruise line does things differently, but in general, you can begin your check-in process on the app and pre-book and manage onboard activities. When on board, you can use the app to see a map of the ship or your schedule. Some cruise line apps have a chat feature that allows you to chat with a customer service representative to solve issues.
2. Check The List Of Prohibited Items
Even if I think I could recite the list of prohibited items in my sleep, I have a quick look at the cruise line's prohibited items before I start packing. The list of prohibited items is usually easy to find on the cruise line's website. If you don't see it, check the FAQ section or enter "prohibited items" in the search bar on the website.
Some items may come as a surprise, especially for first-time cruisers. Things like baby monitors, clothes steamers, CBD products, and drones may be on your ship's list of prohibited items.
3. Join A Cruise Facebook Group
There's a very good chance the cruise you've booked has a Facebook group. These groups are unofficial and usually initiated by a seasoned cruiser to allow passengers to virtually meet and ask questions before embarkation. While I recommend you get essential information about your cruise from the cruise line or your travel agent and not take secondhand info as gospel, I like the camaraderie of the Facebook groups. If you want to connect with cruisers that share your interest or ask casual questions, like "How risque is the 'Match Your Mate' show?" search for your cruise's group on Facebook.
It's easy to find these groups — just enter the name of your ship and the date of your sailing into Facebook's search bar, i.e. Carnival Breeze January 5-10, 2023. You'll typically have to answer a question about your booking, such as listing your stateroom number of one of the port stops. Since these are unofficial groups, there's probably no way for the admins to verify that you're a confirmed passenger. However, I've never seen anyone in a cruise group that caused me to doubt that they were an actual passenger. That said, be smart about the information you share online, and don't be a keyboard warrior.
4. Buy Travel Insurance
Whether you purchase a cruise protection plan through your cruise, a single-trip policy, or blanket travel insurance that covers any trip you take for a specified period, make sure you've got something in case plans go awry due to weather or any other reason.
Whatever type of coverage you obtain, make sure you're clear on your coverage. Read the fine print. Purchasing the cruise protection through your cruise line might not cover flights or hotel rooms at the port or cover your cruise if you decide to cancel, versus the cruise being canceled, delayed, or rerouted due to weather or other events.
I recommend booking as many shipboard activities and shore excursions as far in advance as you can. Different cruise lines have different ways of doing things so do your research or talk to your travel agent to determine what you need to book in advance of your sailing and what you need to book once you're on board.
Shipboard activities you can book in advance include spa treatments, shows, some dining, classes (cooking, cocktail making, fitness classes, and more), and other entertainment options. Most cruise lines operate on a tiered system, meaning passengers higher up in their loyalty program or a certain class of stateroom get the first crack at booking activities. No matter where you fall, make sure you are aware of when your window to book opens and what's required to complete a booking (i.e. through an app, online, via email), and how you get confirmation.
If you're not able to book your choice of activity before you set sail, speak with someone as soon as you board the ship.
6. Print Documents
Even in this day and age of "everything is on the app" I still print most of my cruise documents, such as port arrival forms specific to the cruise line, cruise contracts, and any health documents the cruise lines are requiring. Boarding a cruise can mean dealing with port employees, cruise line employees, and immigration officials. While most of my cruise boarding experiences have been pretty seamless, there are a lot of wickets to go through and I like to make sure I have my documents at hand if I can't find them on my phone.
Pro Tip: Make sure you're not packing important documents, such as passports, in your checked luggage.
7. Always have a little Cash
I usually prepay my gratuities or have them added to my stateroom bill so no cash has to change hands. On a cruise ship, you are expected to tip your cabin steward and dining room staff. If you purchase extra food and drinks or order room service, you can add a gratuity to the bill. Cruises in general are pretty cashless.
That said, I like to have small bills for unexpected gratuities, such as luggage porters or cruise line employees I didn't expect to tip, such as someone rendering exceptional or unexpected service. Although cruise ships are cashless, cash tips are always accepted.
You won't typically find an ATM on board a ship and I don't like to withdraw cash in foreign ports because I find I don't get the best exchange rate. It's difficult to get cash on a cruise if you find you need it, so I like to be prepared.
Pro Tip: Make sure to notify your bank and credit card companies that your card may be used outside the United States to avoid getting a transaction flagged or denied.
8. reduce the chaos by walking My Luggage On And Off The Ship
If you consider yourself a light or minimal packer, you may find walking your luggage off and on the ship to be more convenient. Cruise lines have porters at the ports who will take your tagged luggage and deliver it to the ship (make sure you tip). The luggage will be delivered to your stateroom after the ship sets sail. I've had my luggage delivered almost immediately and I've also had my luggage delivered after 7:00 p.m.
The reverse happens on disembarkation day, although most cruise lines require you to have your bags ready to be picked up the night before disembarkation. You'll pick up your bags from a staging area after you leave the ship the next day. In my experience, the process works fairly smoothly, although it can feel chaotic, especially if your bag looks like everyone else's bag.
To avoid either scenario, pack what you need into a small roller board or backpack and walk your luggage on and off the ship. The minor downside is that you'll have to keep your bags with you for a bit while you explore the ship on your first day. Staterooms aren't usually ready as soon as you board the ship and you may have to wait a couple of hours until you can get in to drop off your bags but I've made it work. Not having to rely on someone else to bring my bag to me is worth having to drag my bag around the deck for a couple of hours.
What I Never Do On A Cruise
I've learned never to do these two things by doing them and realizing they don't work for me.
I DON'T Overpack
I've already mentioned small staterooms and the ease of breezing on and off the ship with a small bag and these are my primary reasons to avoid taking stuff I won't need or use. I look at the weather (both in ports and where I'm getting on and off the ship at the start and end of the cruise) and the activities I'll be doing.
Minimize the number of shoes you take since shoes are generally heavy and bulky. Make sure to have extra swimwear if you're going to be doing beach/pool activities. No one likes to put on a wet bathing suit. I mentioned above that I've generally found stateroom storage to be adequate. If you're sharing your stateroom with other people and everyone overpacks, you'll feel extra cramped.
I DON'T Arrive In Port On The Day Of The Cruise
Most cruises set sail at around 4-5:00 p.m., although that's not an absolute. The boarding process typically opens about four hours before the ship is scheduled to leave. I've seen plenty of early morning flights that would get me to my cruise terminal on time. I live about three hours from the Port of Galveston so driving down first thing in the morning and hopping on board the ship should be entirely doable.
But I never do that.
I always arrive the day before, no matter what. Flights get delayed or even canceled regularly. Also, while I'm not a "Let's talk about what can go wrong" traveler, driving three hours on the day of a cruise is full of scenarios that could cause me to be late or miss my cruise, even if most of them are unlikely. I arrive the day before, get a room near the port, and relax knowing that transportation delays are not going to be a problem.