Captain Marvel Tickets On Sale Now (+ New Video)
Do you remember the 90's when the Spice Girls sang about Girl Power? Forget all that. Soon-to-be-released Captain Marvel takes girl power to such another level that using such a fluffy term to describe her sheer badassery probably shouldn't be allowed. Captain Marvel will hit theaters on March 8th (yes, that's less than two months from now and I literally jumped up and down and squeeeeeed when I watched this latest clip. Captain Marvel Tickets are on sale now and after you watch this, you'll want to go and get yours:
I think I just met my new favorite Marvel superhero, y'all. Sorry Thor. Don't take it personally.
I'm not gonna lie: I'm hoping that some little speck of this movie will shed some light on what's to come with Avengers: End Game but whether it does or not, I'm there on March 8th. Like…literally there. Tickets purchased. Babysitter has been texted. Date night is on, although I doubt I'll be paying much attention to my date.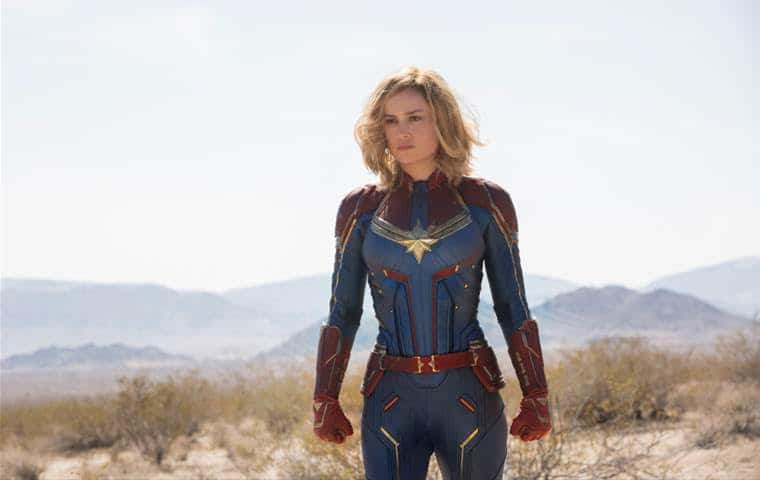 Set in the 1990s, Marvel Studios' CAPTAIN MARVEL is an all-new adventure from a previously unseen period in the history of the Marvel Cinematic Universe that follows the journey of Carol Danvers as she becomes one of the universe's most powerful heroes. While a galactic war between two alien races reaches Earth, Danvers finds herself and a small cadre of allies at the center of the maelstrom. The film stars Brie Larson, Samuel L. Jackson, Ben Mendelsohn, Djimon Hounsou, Lee Pace, Lashana Lynch, Gemma Chan, Rune Temte, Algenis Perez Soto, Mckenna Grace, with Annette Bening, with Clark Gregg, and Jude Law. Marvel Studios' CAPTAIN MARVEL is produced by Kevin Feige and directed by Anna Boden and Ryan Fleck. Louis D'Esposito, Victoria Alonso, Jonathan Schwartz, Patricia Whitcher and Stan Lee are the executive producers. The story is by Nicole Perlman and Joe Shrapnel & Anna Waterhouse, and the screenplay is by Anna Boden & Ryan Fleck and Geneva Robertson-Dworet and Jac Schaeffer.
CAPTAIN MARVEL arrives in theatres everywhere on March 8th!
For more:
Like CAPTAIN MARVEL on Facebook: https://www.facebook.com/CaptainMarvelOfficial/
Follow CAPTAIN MARVEL on Twitter: https://twitter.com/captainmarvel
Follow CAPTAIN MARVEL on Instagram: https://www.instagram.com/captainmarvelofficial/
Visit the official CAPTAIN MARVEL site here: https://www.marvel.com/movies/captain-marvel
CAPTAIN MARVEL arrives in theatres everywhere on March 8th!