Disney World Star Wars News 2019: Galaxy's Edge and New Hotel
(This post may contain affiliate links. Read my full disclosure.)
In only a few short months Galaxy's Edge will be open to the public at Disneyland; But Walt Disney World will also open its Star Wars Land later this year. Both will offer an immersive experience for guests in a new Star Wars location created specifically for the theme parks. Galaxy's Edge welcomes guests to Batuu, a remote planet, where scoundrels like smugglers and pirates are likely to be found. While still shrouded behind a veil of mystery, information has trickled out in the news over these past two years. The new info we've been waiting for was pushed out today at the annual shareholder's meeting. We've all had questions and now I have some more answers.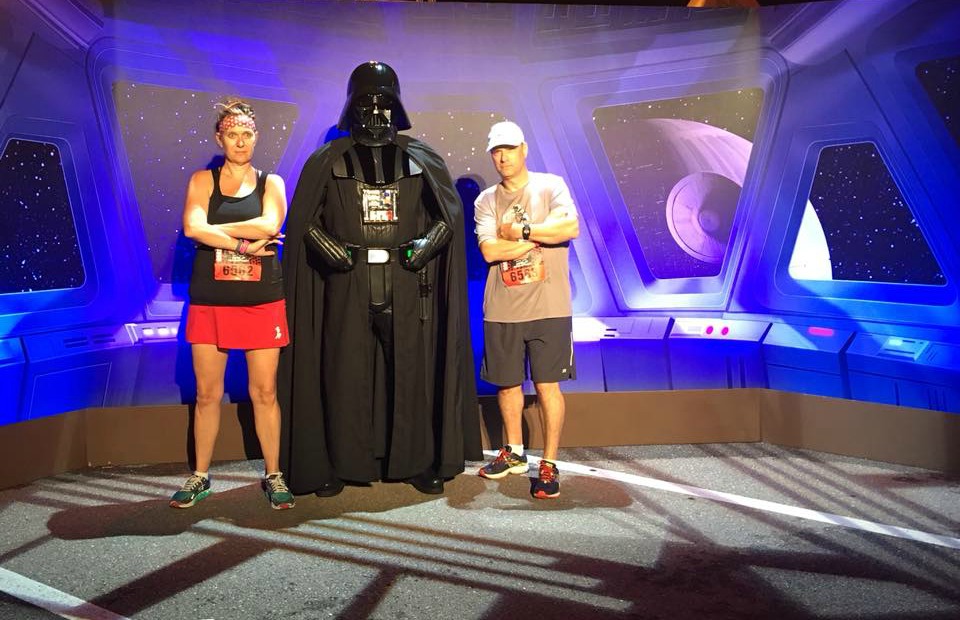 Here is everything we know so far about Disney World Star Wars News. Let's DO this!
Walt Disney World Star Wars: Galaxy's Edge
Walt Disney World will open it's newest land in Disney's Hollywood Studios. The backstory is pretty simple. Star Wars: Galaxy's Edge is an outpost known as Black Spires. It serves as the backdrop for a story that unfolds for the guests who enter. The first unique thing about Galaxy's Edge is that, while fictional, it is a fixed place. Like Cars Land, it is meant to put you in a real life representation of that world. So, although Adventureland exists in numerous depictions around the planet, Galaxy's Edge will be the same in both versions. This is the first time ever, that a whole land has been completely duplicated for another park. It doesn't even happen with attractions very often. However, that seems to be the case here with the two E ticket rides heading to both new lands.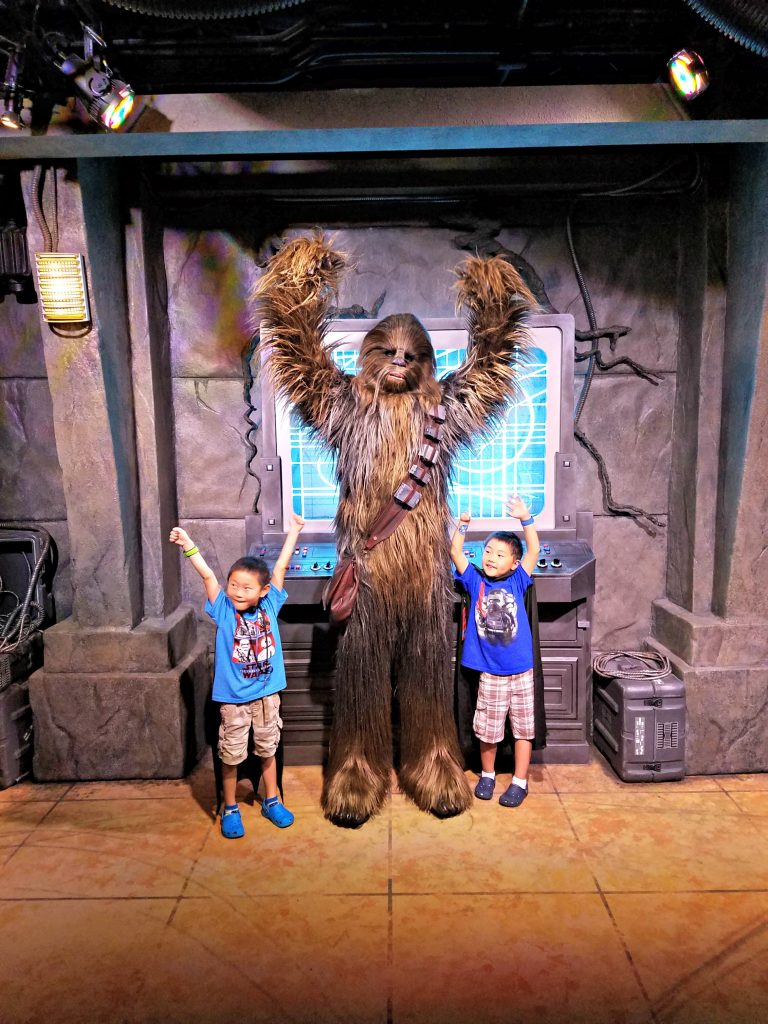 Want to know more about Star Wars Land at Disneyland? Read HERE!
So when is all this happening?
Hold on to your light sabers – we have a date. This is not a drill: August 29 2019! Right around the corner.
Attractions
Rise of the Resistance has been in the shadows of the more highly anticipated Smugglers Run, the ride that puts you in the driver seat (possibly) of the millennial Falcon. However, there has been a lot of speculation about what the ride will be, and there were some interesting rumors about how the attraction would unfold for guests. One such rumor was that the attraction will have guests leaving their vehicle mid ride. We now know that this appears to be true and the trackless vehicle system is part of a two pronged 28 minute experience that does call for guests to exit one vehicle to enter another. Call it an elaborate pre show, or two rides in one, but what we know about it is that it comprises a full experience that puts you center stage on a Star Destroyer where you will encounter Kylo Ren.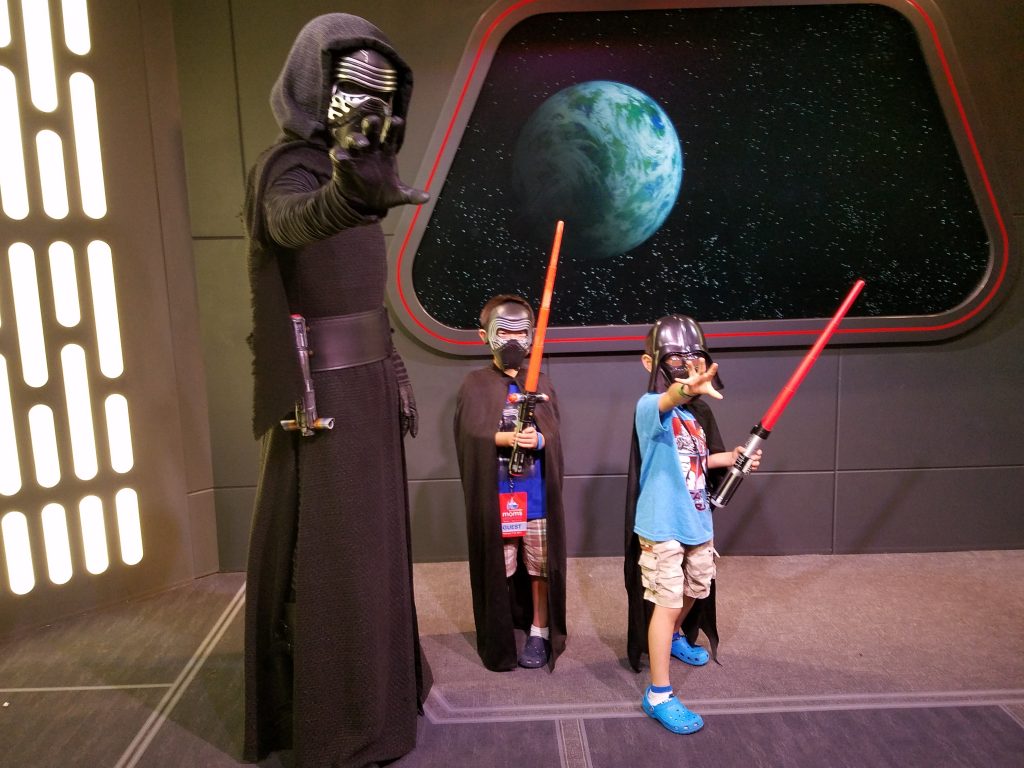 Millenium Falcon: Smugglers Run is the most highly anticipated attraction, probably ever. The Millennium Falcon seats six, so not everyone will get to pilot, but everyone will have a job in a ride that is part Mission Space, part Star Tours and utilizes totally new technology developed at Industrial Light and Sound.
In addition to the two attractions, there will be a marketplace as well as a cantina with a droid DJ. The area will feature original background music composed by John Williams. Just one more of the many amazing details that will bring this Star Wars themed world to life. And then there is the hotel…
Walt Disney World Star Wars Hotel
While we have a pretty good idea of what to expect from Galaxy's Edge, very little is understood about what we will see with the new Star Wars themed hotel. What we do know is that it is going to be a totally immersive experience that will make West World seem less like science fiction and more like an inevitability. Imagine checking in to a hotel that takes you into space for the duration of your stay. That is the illusion Disney is promising, complete with costumes and role play.
Are you geeking out? Meee tooo.
We know that the resort will be connected to Galaxy's Edge and that checking into the hotel will involve taking a "launch pod" up to a fully immersive "luxury starship." throughout your stay there will be opportunities to interact with the resorts story. What this sounds like is that the new hotel will follow a cruise model in which guests will book a specified duration and be treated as though they are on an actual ship, albeit in space.
The hotel will not be large and will likely be very expensive to book. There is no official opening date, or pricing available as of February 2019. Stay tuned and I'll update you on all the things Star Wars Galaxy's Edge – AKA Star Wars Land.
And y'all…this gave me chills:
https://youtu.be/ssgGCjpFP4Q
You might also like:
How to plan your Disney Hollywood Studios Day (Including the newly opened Toy Story Land!)
What's coming to Walt Disney World in 2019 – News from the most magical place on earth!