Disney On Ice – Mickey's Search Party is now playing at The Alamodome
(This post may contain affiliate links. Read my full disclosure.)
Disney On Ice – Mickey's Search Party is now playing at The Alamodome. Opening night was last night and my family and I got to see the show. If you're a Disney On Ice fan or a Disney anything fan, you need to grab some tickets and go see this while it's here in San Antonio. Dates and showtimes are at the end of this post, along with info on how to get tickets.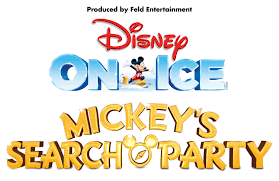 Don't live in San Antonio? Check out the schedule and see when it comes to a city near you.
I received complimentary tickets to Disney On Ice – Mickey's Search Party. All opinions are my own. All images are courtesy of Feld Entertainment.
My kids absolutely loved the show. This is their second time seeing Disney On Ice – we saw Frozen in 2015 but they don't remember it very well. Mickey's Search Party was pure magic, although I didn't really expect anything less. No matter what it is: books, music, theme parks, resorts, feature films, live entertainment…Disney never disappoints. Disney On Ice – Mickey's Search Party is spectacular from start to finish.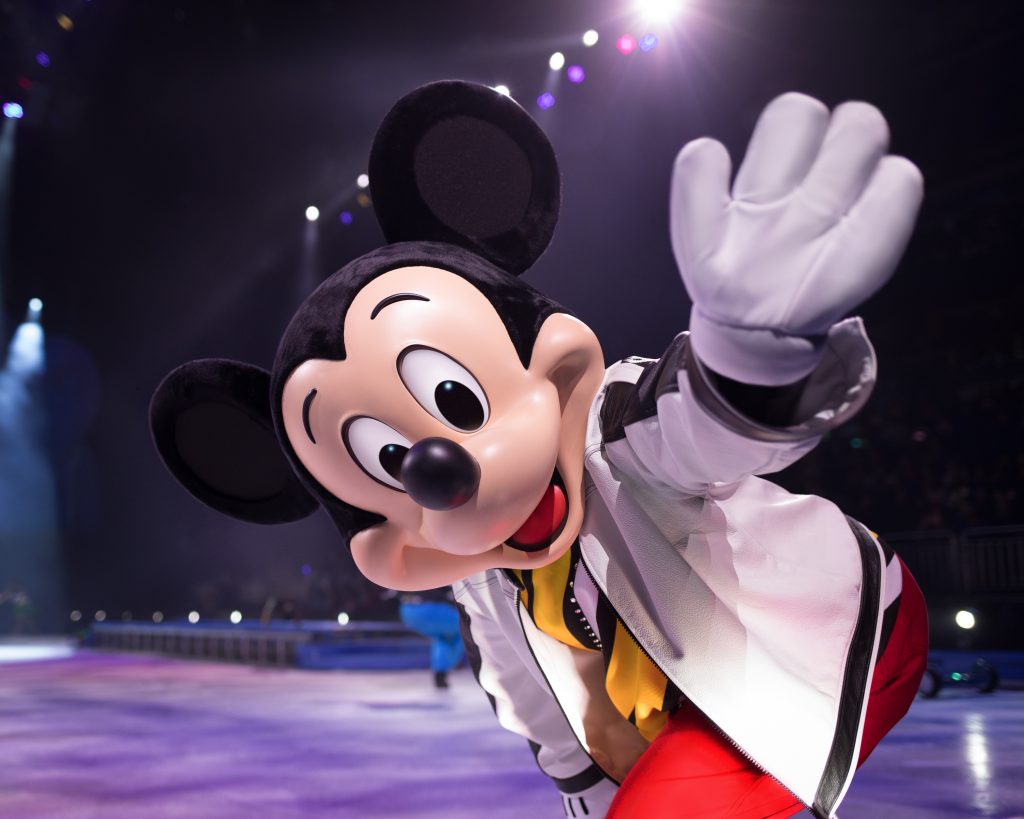 Without giving any spoilers, here's a general synopsis of Mickey's Search Party:
Captain Hook and his band of (very entertaining) pirates chased Tinkerbell into a lantern because they were trying to get her wand and steal her magic. Mickey and friends decide Tink can be freed from inside the lantern if they fill up the "Magic Meter" by solving clues on Captain Hook's treasure map. The clues align with various popular Disney movies, such as Toy Story, Beauty and the Beast, Moana, The Little Mermaid, Aladdin, Coco,and Frozen. In between solving the clues, Mickey, Minnie, Donald, and Goofy interact with the audience and provide encouragement to Tinkerbell, who is stuck in the lantern.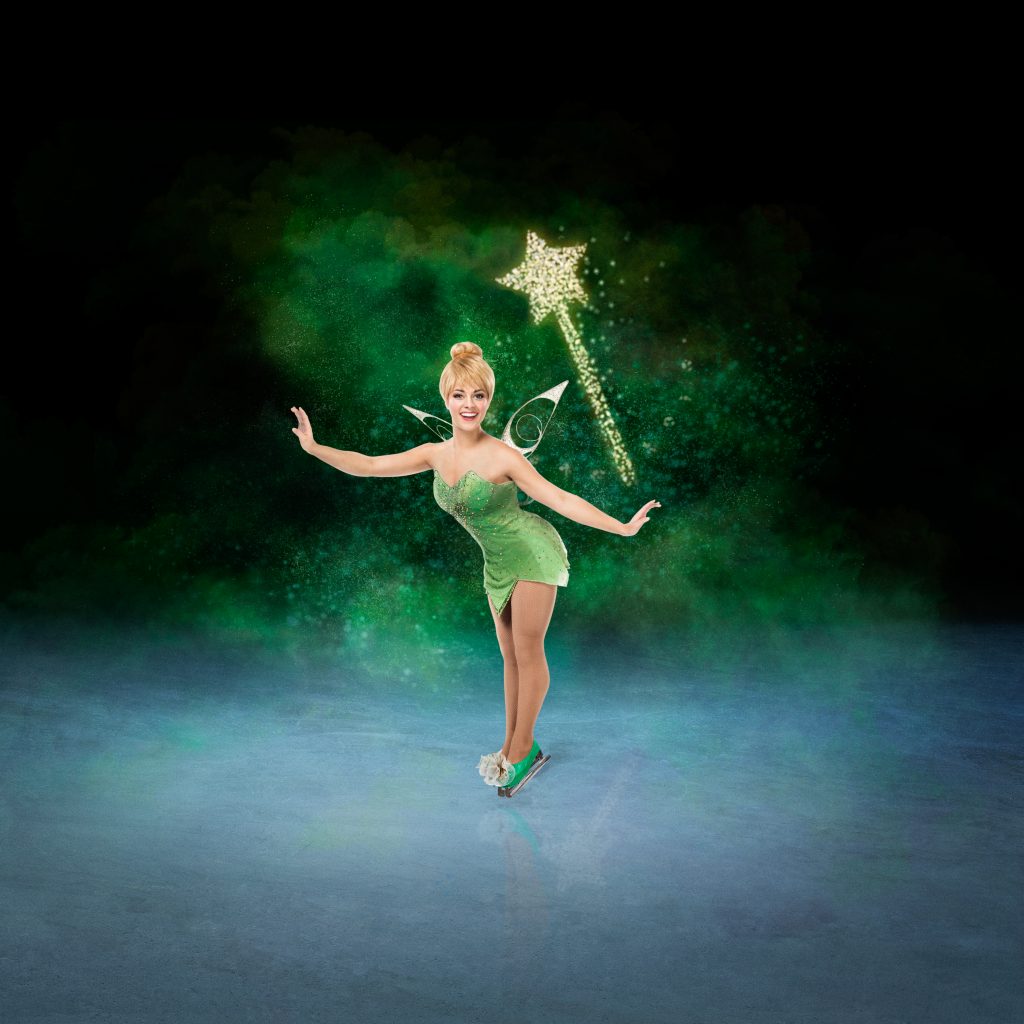 The show is very, very well done and includes not only spectacular ice skating but acrobatics (both aerial and trampoline) and fun comedy that involves the audience. I won't reveal the specifics but the movie vignettes are true to the movies and the special effects are top-notch.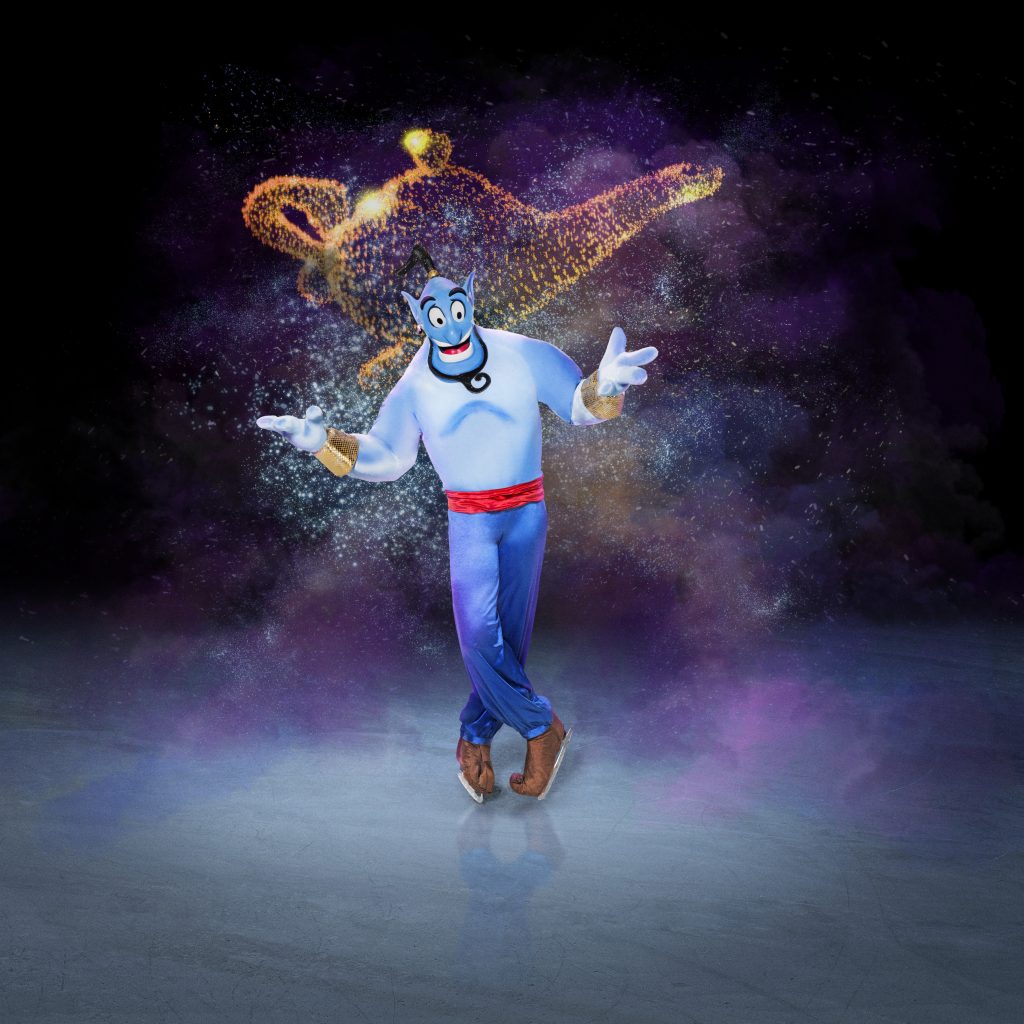 My favorites were the entire Coco ensemble – the skating and acrobatics were magical. I also loved Kristoff's mad skating skills. My absolute favorite part was Genie from Aladdin. The audio was the voice of the Genie we all know and love, the late Robin Williams. I'm excited to see the live action version of Aladdin, which is to be released later this year and I've always been supportive of Will Smith as Genie, but now I'm having second thoughts and wonder if the voice of Genie really can be replaced in our hearts and minds.
Other things you need to know:
The show lasts about two-and-a-half hours, which includes an intermission. The intermission allows enough time to use the restroom or get something from the concessions, although the vendors selling popcorn, cotton candy, and specialty drinks come back into the auditorium area during intermission.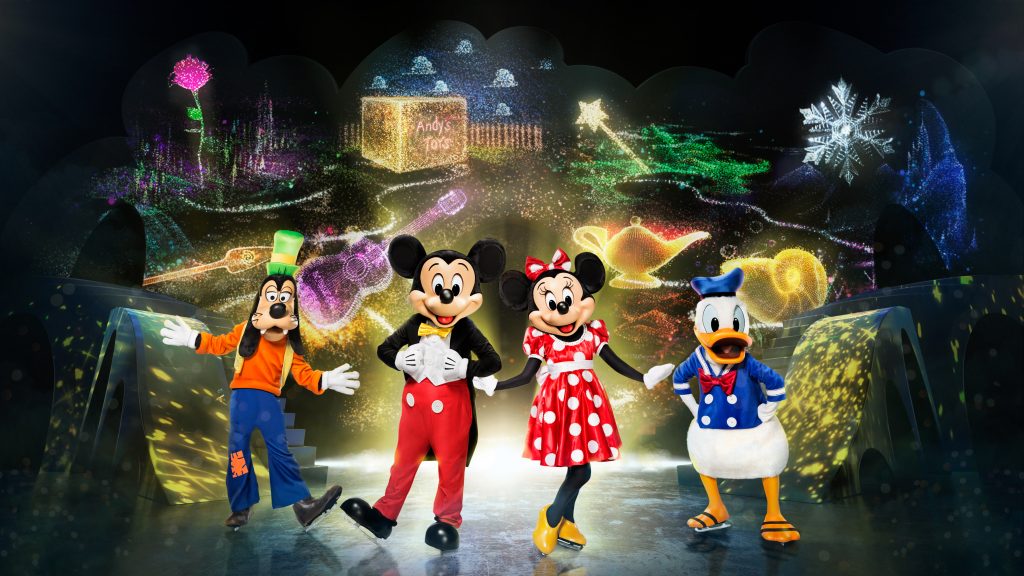 There is merchandise all over the place. If you manage to bypass the merchandise stands before you take your seats (and I give you mad props for your parenting ninja skills) there will be roving vendors who would love to sell you a light up bubble wand or a souvenir cup. The merchandise is exclusive to Disney on Ice and represents the characters you see in the show. Most of it is expensive…think Disney park prices. Plush toys range from $25-$32 and figurines (durable, action figure style) are $15. There are also exclusive concession items as well as other food that is typically sold at The Alamodome.
There's nothing scary about this show and kids of any age will enjoy it. There are a couple of brief moments where the lights completely go out but they're so fleeting, there's not time to get scared, even for the most timid child.
Showtimes and ticket info:
April 12th 7:30 p.m.
April 13th 11:30 a.m.; 3:30 p.m. and 7:30 p.m.
April 14th 3:00 p.m.
Tickets start at $16.00. More info here. Plan to spend about $20 to park at The Alamodome and plan accordingly for merchandise and concessions. Ticketmaster also lists VIP packages starting at $112 but the site doesn't take you to any tickets available for that price or give further information. If you're interested in that experience, I recommend calling the "purchase tickets by phone" number on this page and see what your options are.
All San Antonio shows are at The Alamodome.