San Antonio Staycation at Hotel Valencia Riverwalk
(This post may contain affiliate links. Read my full disclosure.)
Whether you're interested in a San Antonio staycation or traveling to the Alamo City from somewhere else, the Hotel Valencia Riverwalk is an all-around great choice. Keep reading and find out why.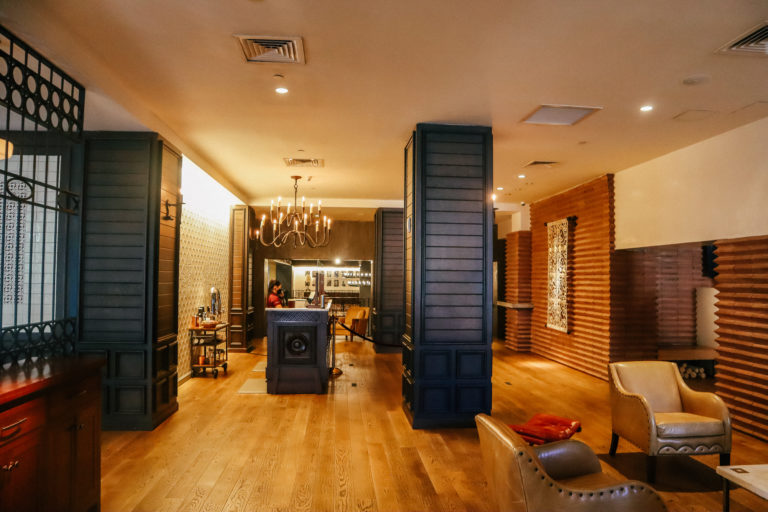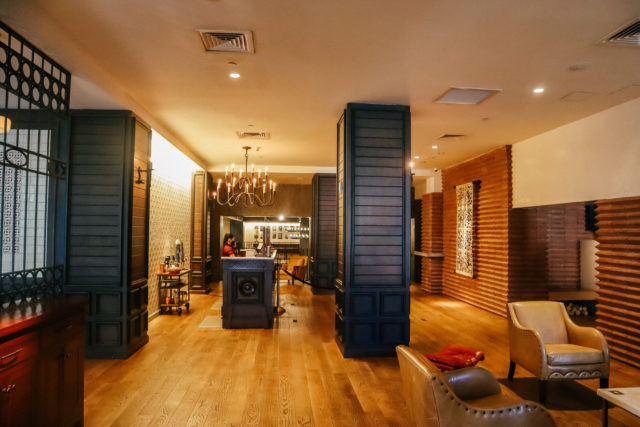 San Antonio Staycation at Hotel Valencia Riverwalk
The Hotel Valencia Riverwalk (150 East Houston Street) is a chic and upscale boutique hotel with very affordable prices. If you book one of their special packages – more about that in a minute – you can get a great deal on a great room. They're located right on the Riverwalk and just steps from the Alamo and The Majestic Theater. If you're coming into town to see a show at the Majestic this is the absolutely perfect place to stay.
But don't just take my word for it! Hotel Valencia was named on of the top 20 Texas hotels by Conde Nast Traveler.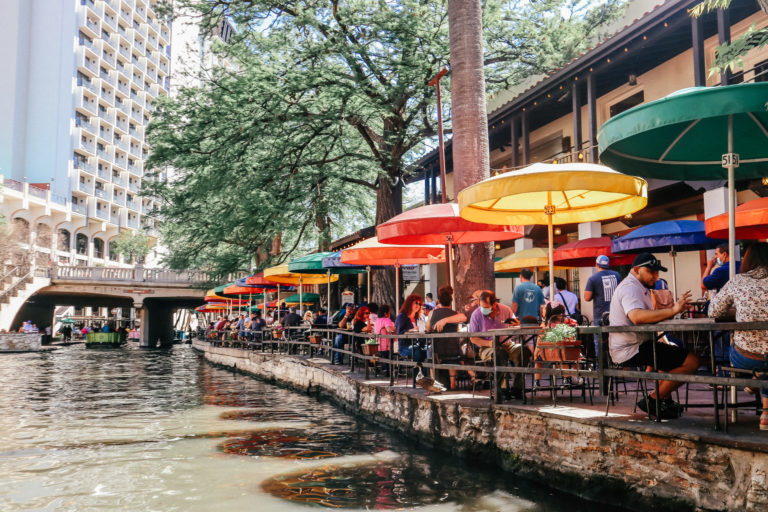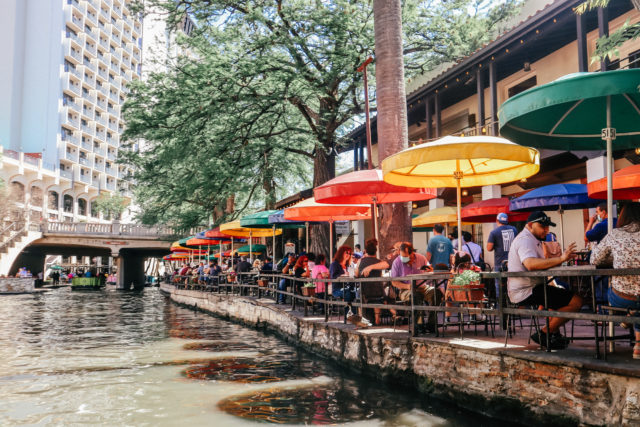 The Hotel Valencia Riverwalk has an onsite restaurant and bar, Dorrego's, that serves breakfast, lunch, and dinner. There is ample indoor and outdoor seating as well as a beautiful lobby with lots of places to sit and have drinks or enjoy a coffee. There's also room service and an very well-appointed honor bar inside the rooms.
Important to note that there is no on site pool. There is a very small fitness center but all of the equipment looks new and it's got everything you need.
Is the Hotel Valencia Riverwalk Kid-Friendly?
I stayed here with my husband and two kids and I did think it was kid-friendly. I know I've used words like chic and upscale and it was definitely that but it wasn't stuffy or a place where I didn't feel my kids were welcome. I saw several other families during our stay and the hotel employees we encountered were all super friendly to our kids. We even got a milk and cookie delivery to our room as a welcome gift and let me tell you…these are some seriously good cookies.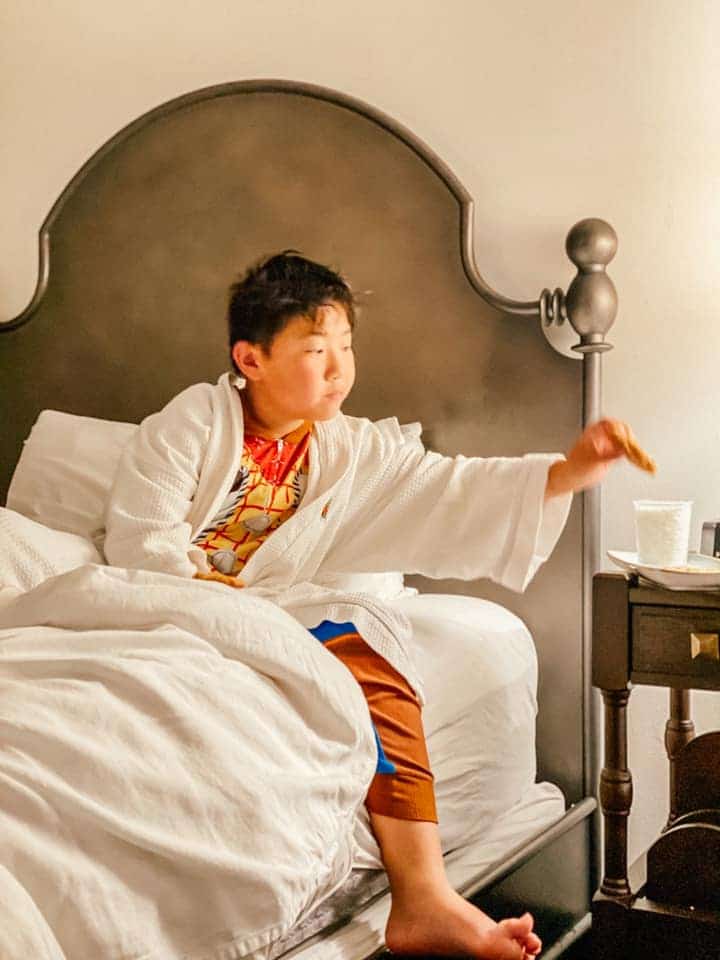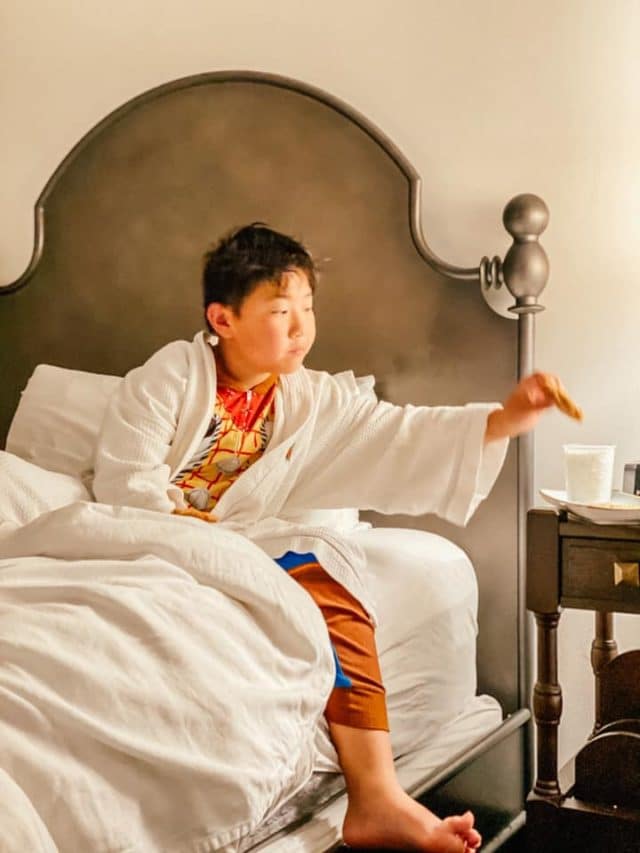 You might also like: The Best Things To Do In San Antonio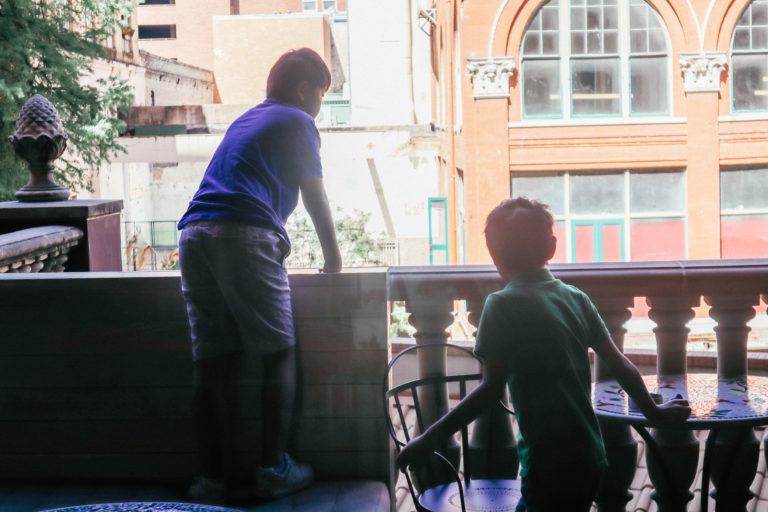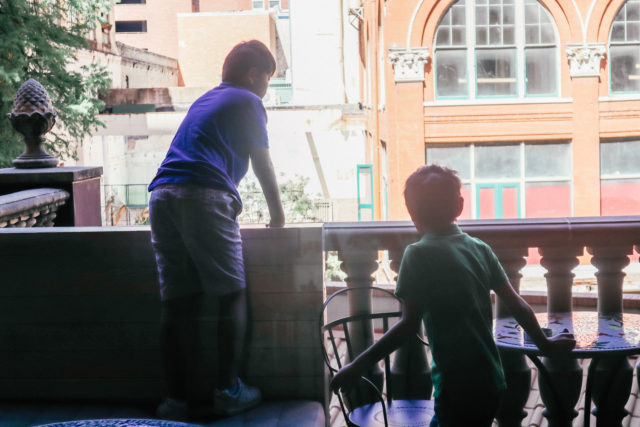 Specials and Packages at Hotel Valencia Riverwalk
Tango in the Courtyard
Tango in the Courtyard is relaxing getaway + entertainment. This is offered on select Friday and Saturday nights. Guests will enjoy professional tango dancers performing in the hotel's third floor courtyard, which is ringed with third and fourth floor deluxe rooms. Guests can enjoy the show from their balcony.
On select Friday and Saturday nights, professional tango dancers perform in the center of the hotel's large third-floor Courtyard. The Courtyard is ringed with deluxe rooms on the third and fourth floor. Guests enjoy the show from their private third floor patio or private fourth floor balcony. This one-of-a-kind experience offers guests an evening of entertainment in a completely socially distanced setting.
This two hour performance includes a bottle of Malbec and a traditional Argentinian cheese dessert. We've caught a glimpse of the performance while staying with our kids and it's beautiful. Perfect for a couple's trip. More here.
Ride the Riverwalk
We did this package on our last minivacation and it was a really fun thing to do as a family. Ride the Riverwalk includes luxury accommodations for two, valet parking, Wi-Fi and two river boat tickets per room. They also have a book two rooms and get 50 percent off a second room package on their website.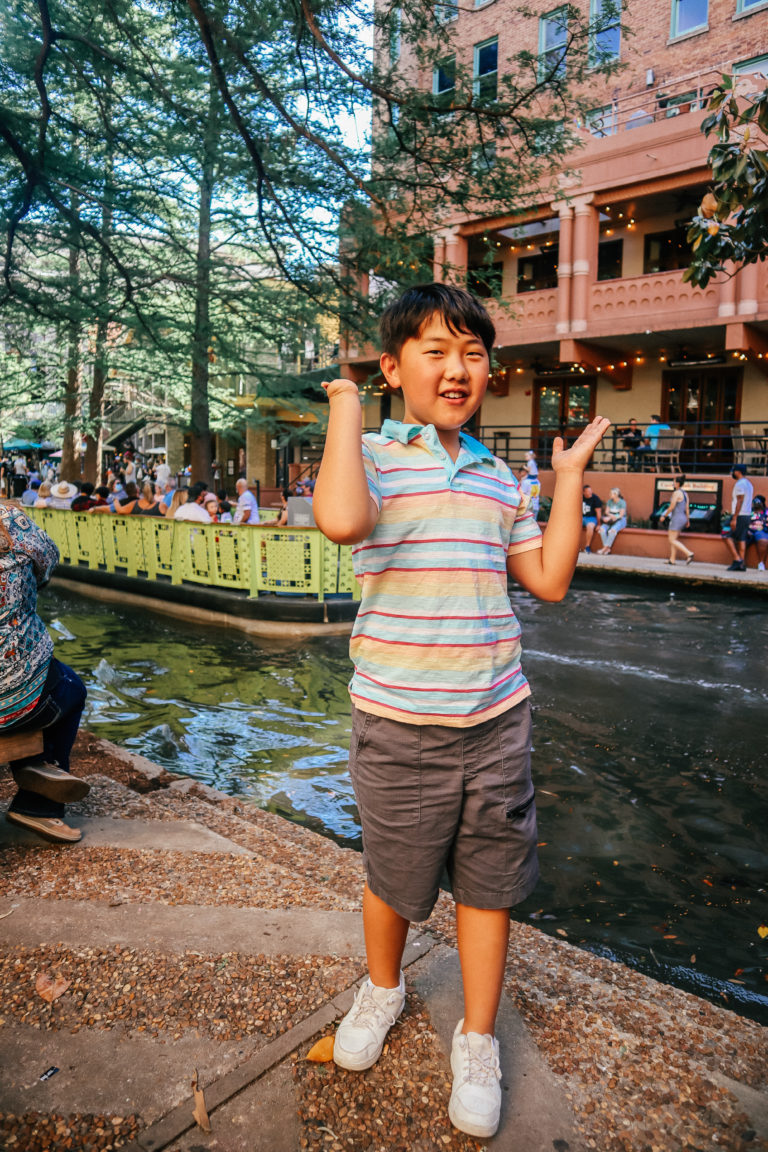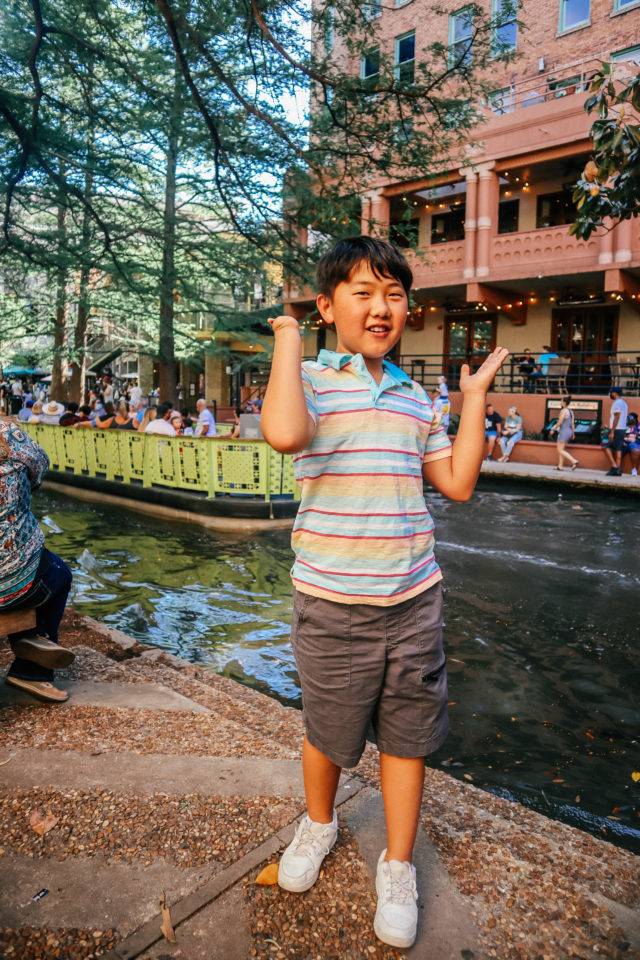 You might also like: Poptails with a Purpose at the Hotel Valencia Riverwalk
Our family had adjoining rooms – my husband and I stayed in a King room and our kids stayed in a Double Queen room. It was seriously awesome to have a little bit of privacy while we were on our staycation and this felt more like a suite than having our kids in a separate room.
Check out the offers tab on the homepage for more info. You can also check to see what kind of pricing you can get on Booking.com.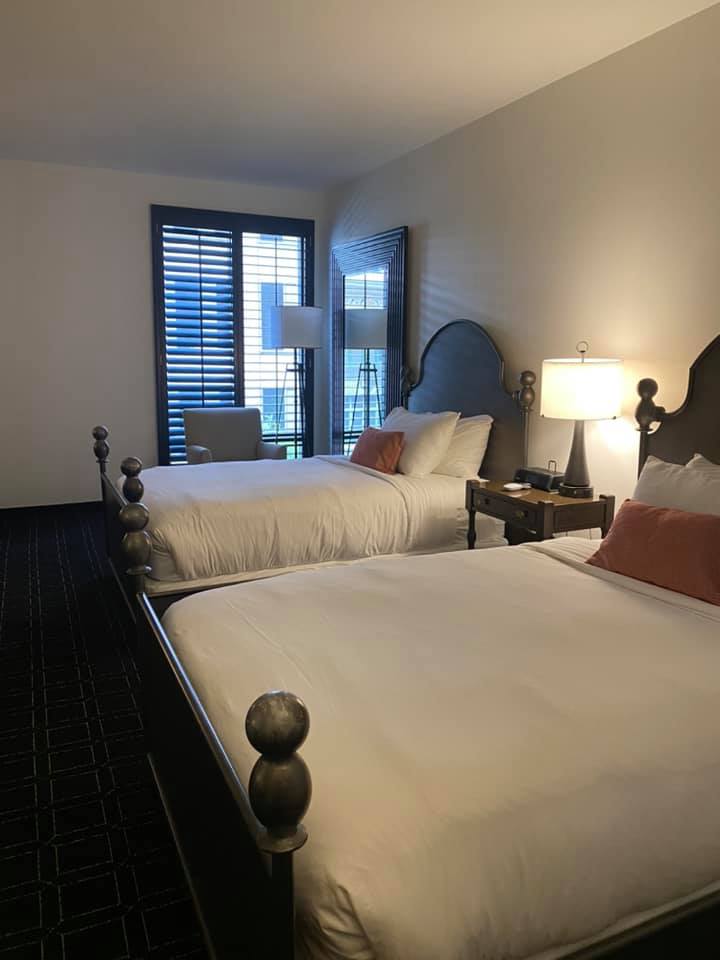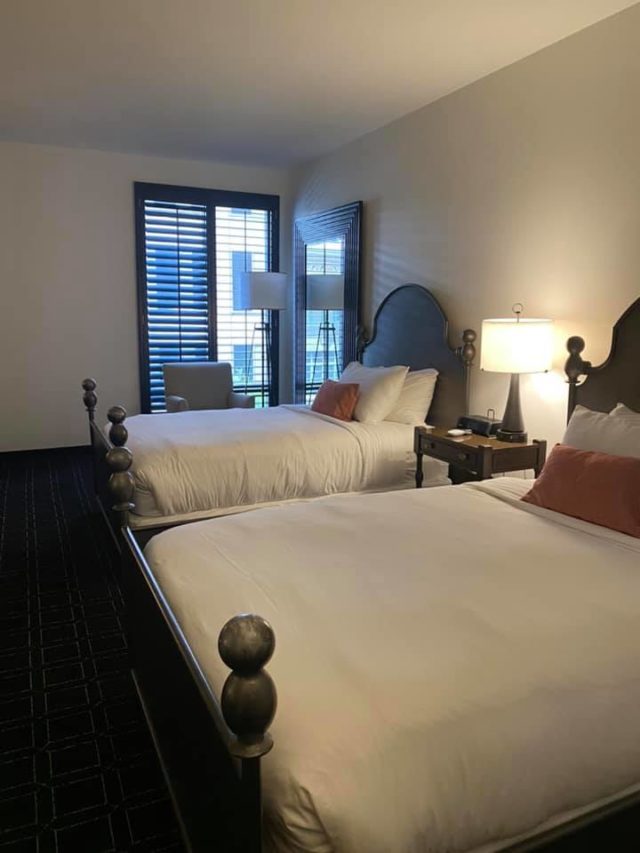 Exploring the San Antonio Riverwalk is a fun thing to do for San Antonio residents and visitors like. Even though the Riverwalk is popular with tourists, it has never felt touristy to me. The riverboat ride was really fun and it's a great introduction to the city and to the Riverwalk if you're from out of town.
Other things I love about this property:
The ease of valet parking. Valet parking at isn't included in the room price but it is included with some of the packages. Chances are, you're not going to need your car during your stay because so much is within walking distance but you've got in and out privileges at no charge if you need to drive somewhere.
Breakfast at Dorrego's Restaurant. It's not included in your room price but it's very good breakfast food at a reasonable price point. It's hearty and simple but the setting is casually elegant so it feels like a special occasion or a splurge. Dorrego's is also a great place to catch a drink before or after a show at the nearby Majestic Theater.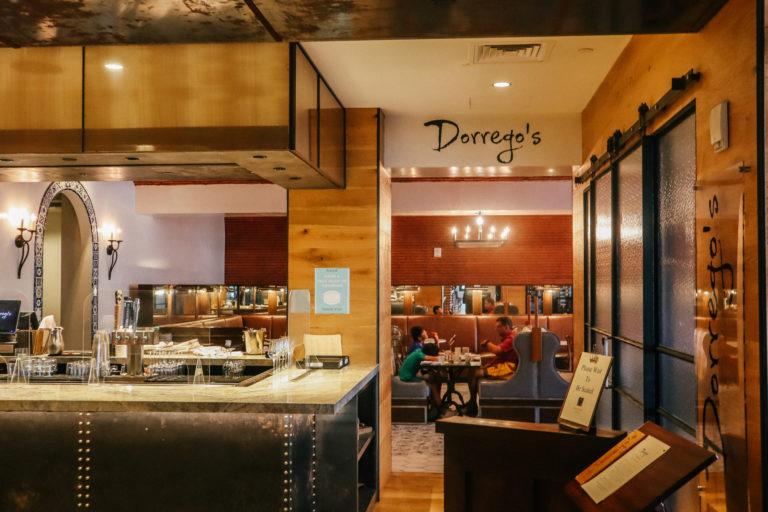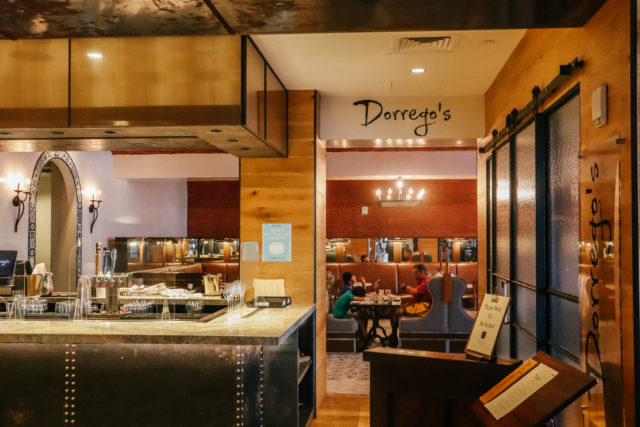 The fun little nooks around the lobby. Whether you're looking for a great photo spot or just someplace to relax outside your room, there are lots of places to explore.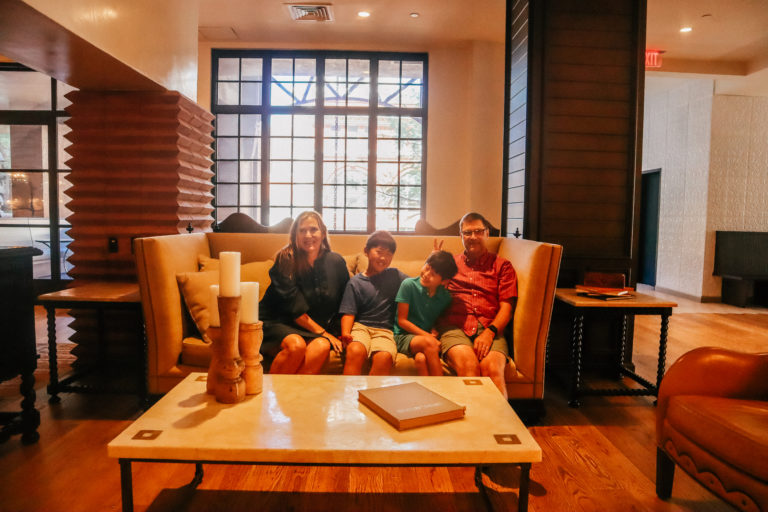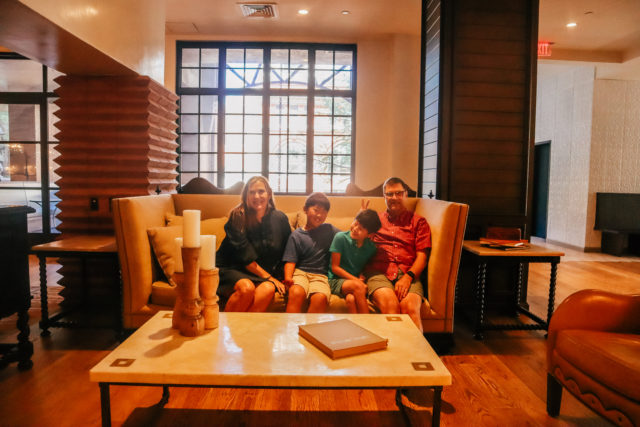 Direct access to the Riverwalk. You can walk out the front door, go down the street and around the corner and you'll find the stairs down to the Riverwalk. The hotel also has its own private entrance on the river side.