May the 4th Be With You – Must Have Star Wars Merchandise from shopDisney
(This post may contain affiliate links. Read my full disclosure.)
May the 4th be with you! I've been waiting for a whole year to say that! Let's celebrate with a look at the must-have Star Wars merchandise from shopDisney!
This post is written in collaboration with shopDisney and CJ Affiliate. I may earn a commission if you shop through my links – thank you!
May the 4th Be With You – Must Have Star Wars Merchandise from shopDisney!
If you're a Star Wars fan, you'll definitely want to take a look at this fun Star Wars merchandise. If you're not a Star Wars fan, we can't be friends. Just kidding but have a look anyway – this may make a Star Wars fan out of you yet!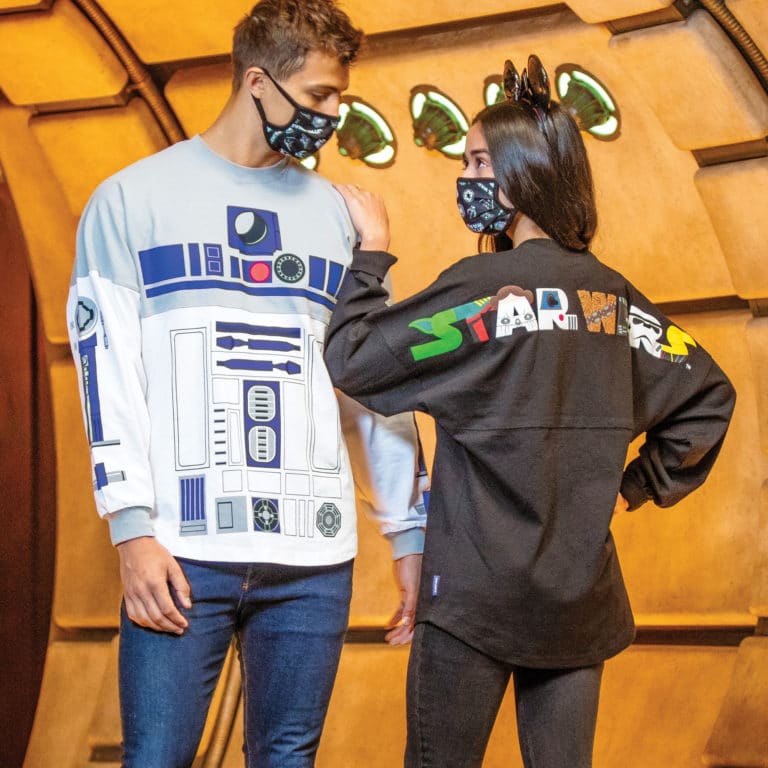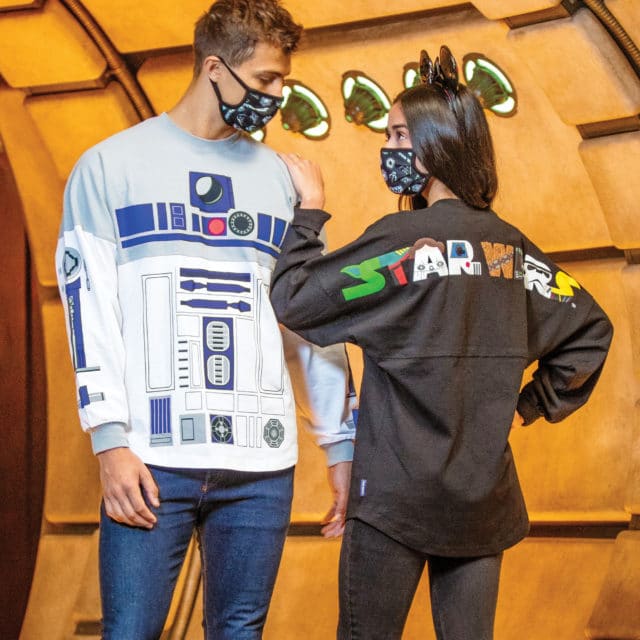 shopDisney rolls out all-new Star Wars Collectables and Apparel on 5/4/2021!
It's here! May the 4th Be with You. Explore a galaxy's worth of new items!
There's no better day to shop for all the Star Wars things than today. There are a few fun things that are available for pre-order and more will drop on 5/4/2021 at 7:00 a.m. PST so keep checking back!
This is the Way
Oh, and I wasn't always a Star Wars nerd. When I met my husband way back when, I didn't understand the amount of Star Wars collectables he had and only a vague understanding of what had went down in the movies.
I didn't think that would ever change but then we had two little boys who (unsurprisingly) became Star Wars fans. My love of Disney and my husband's love of Star Wars blended in the best possible way. This is the way, y'all, and I LOVE this new Star Wars merch from shopDisney!
New for 2021
In addition to the Star Wars Spirit Jerseys pictured above, shopDisney will have all sort of fun and fashionable apparel and accessories for the adult star wars lover.
Whether you support the Resistance or the First Order, you'll love the expansion of the adult apparel category. You'll find tank tops, long sleeves/spirit jerseys, shorts etc.) It can be Star Wars Day every day with these fun new items that will take you through all the seasons.
My top picks from the preview (available for purchase as of 4/28)
Check out the full list of items available in advance of Star Wars Day, 5/4/2021, here.
Here are a few things that stood out to me. I've really focused on the things adult Star Wars fans (ahem) will like and I know there will be more fun stuff added. Our kids have a lot of Star Wars apparel and memorabilia and I love seeing this array for the grownups:
I absolutely LOVE that there's such a stylish option for ladies that isn't Princess Leia related.
These are really fun with multi-colored neon Storm Troopers. I love all the colors.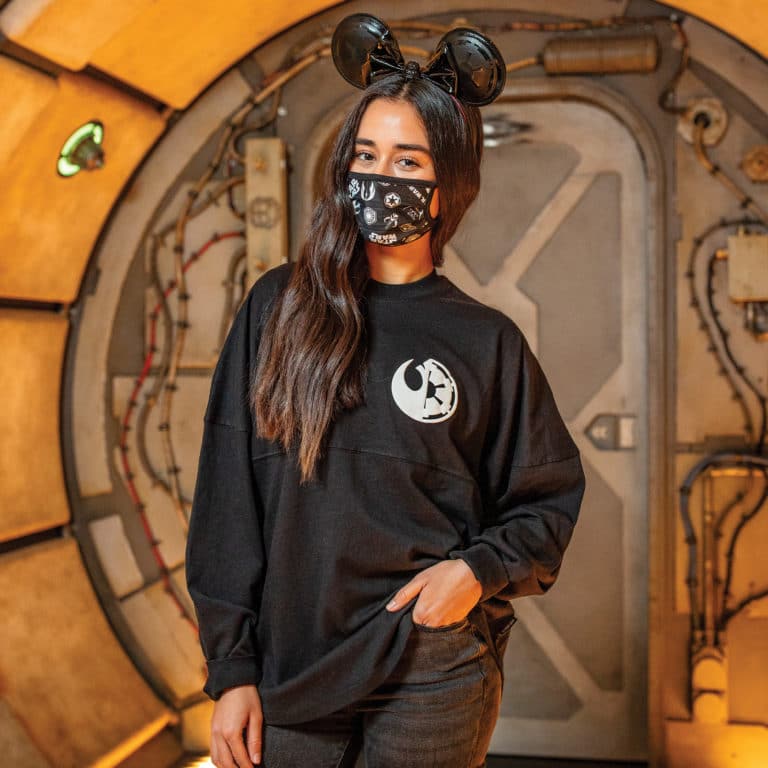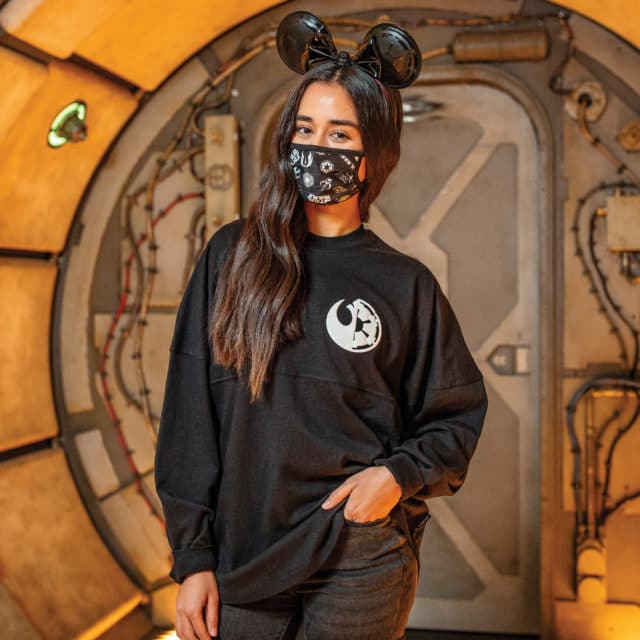 These are really cute for anyone and such a stylish way to store your air pods.
Just because you've got to get dressed up doesn't mean you can't show your fandom. There's also a Darth Vader tie if you are ready to show the world your support for the First Order. More of a Mandalorian kind of guy/gal? Here's the tie for you.
Masks are going to be around for a while, I think. The Disney masks are soft, breathable, and of course, washable.
I am more of a Dark Side gal, as evidenced by putting a First Order hoodie in the top spot AND I typically don't like Crocs clogs. These break all the rules for me and I'd totally wear them. The Child (AKA Baby Yoda) is super popular right now and these are going to go quickly.
SO getting this for our next trip to Batuu.
This is whimsical and fun but it's cut so you can wear it practically anywhere. It would be great for the theme parks but you could also throw a blazer over it and wear it with some smart shoes and it would totally be business-like with a touch of whimsy.
I absolutely love the colors of this one and the light, performance cut will be perfect for those hot summer runs. We're doing a runDisney virtual race series this summer and this would be perfect for training. Check the site for more running apparel – there's more!
This one is called "Just take my money, Disney." I replaced our waffle maker last week and I'm now 1000 percent convinced I need my waffles to look like droids.
And so much more!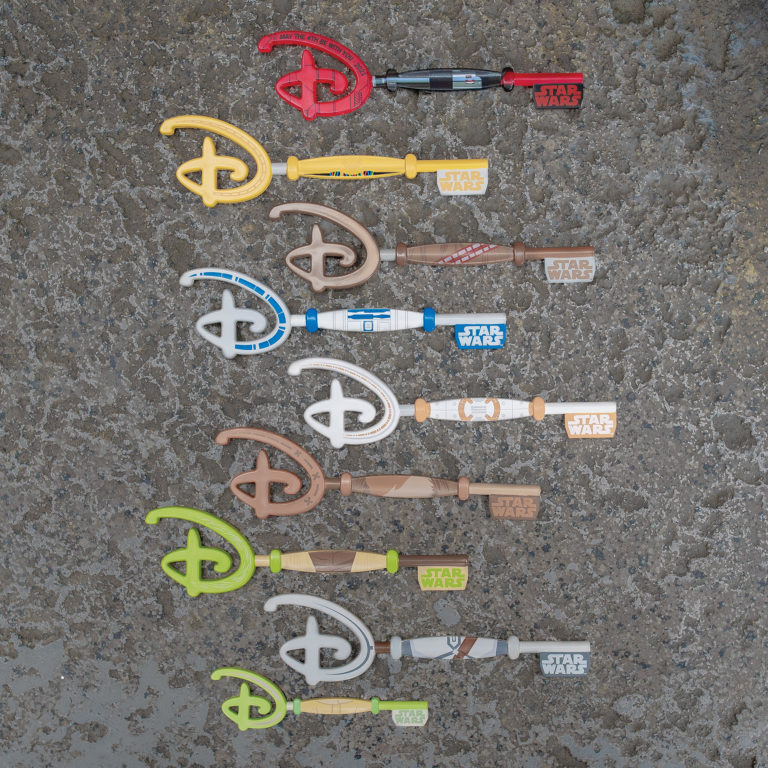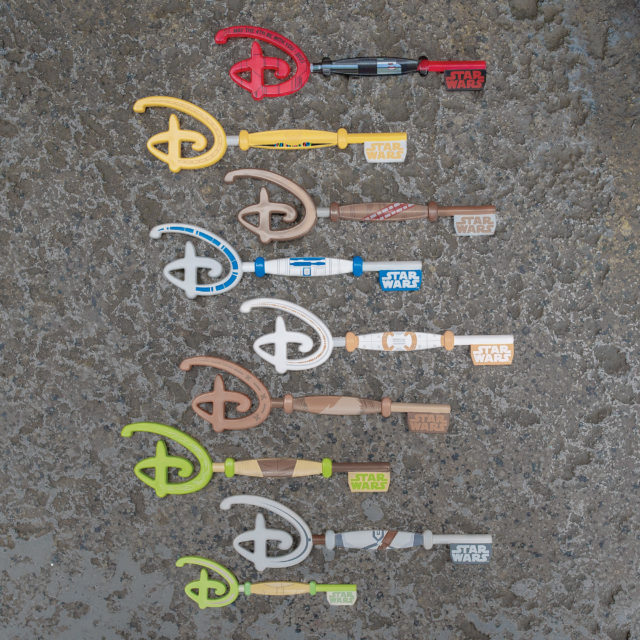 This truly doesn't begin to scratch the surface. I like what I like – more subtle, functional everyday clothes that show my fandom – but there are tons of cosplay items, tee shirts, pins, mugs, and so much more. Shop here:
It's here! May the 4th Be with You. Explore a galaxy's worth of new items!