Thousand Trails Colorado River Campground – Camping without an RV
(This post may contain affiliate links. Read my full disclosure.)
Thousand Trails Colorado River Campground is a fun Texas campground located near the small town of Columbus. Here's what you need to know about this Texas camping spot.
This post is for you if you want to enjoy the great outdoors and keep all the comforts of the great indoors. Thousand Trails Campgrounds offer RV hookups, cabins and lots of amenities.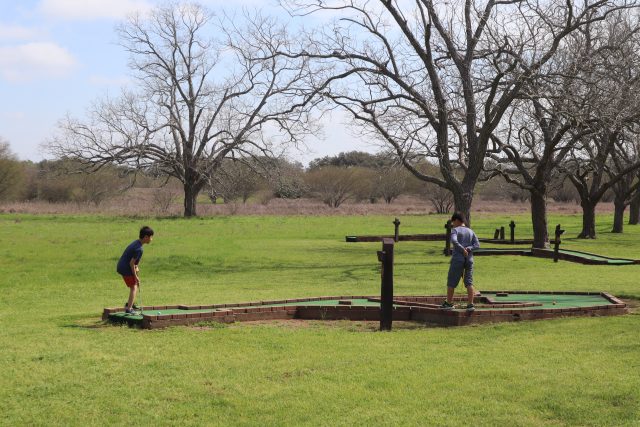 Thousand Trails Colorado River Campground – What you need to know about camping without an RV
The Thousand Trails Colorado River Campground offers campers the opportunity to experience camp life without pitching a tent or buying or renting an RV or travel trailer. Although this location is largely popular with full-time RV families, there are four cabins available on site that make great little getaway spot. My family and I spent six days here and didn't want to leave when it was time to leave. I always say that's the mark of a great trip. Do you agree?
My family and I were hosted by Thousand Trails. They graciously provided us a five-night stay to facilitate this review. All opinions are mine.
Where is the Thousand Trails Colorado River Campground located?
The Thousand Trails Colorado River Campground is located near Columbus Texas. Never heard of Columbus Texas? That's OK. It's a pretty small town. Columbus is located about halfway between San Antonio and Houston, to give you a frame of reference. It is delightfully rural but still near "civilization" – AKA grocery stores, restaurants and a few things to do, like grab ice cream or check out the second largest Live Oak tree in Texas.
Yes, that's really a thing.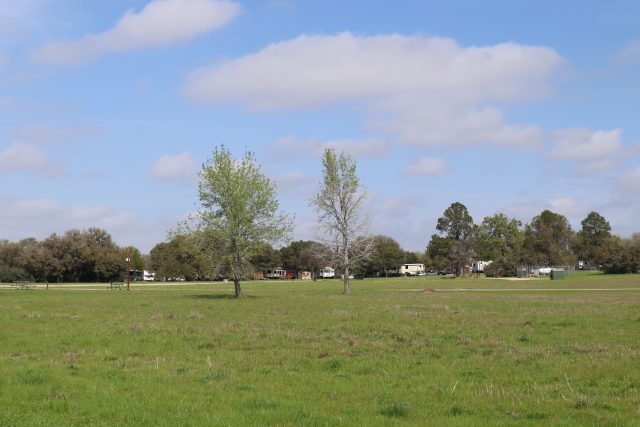 About the cabins – AKA Petite Retreats
There are only four cabins at this location. Other Thousand Trails or Encore locations have more cabins or tiny houses to offer but this one has just four. Two of the cabins sleep four and two of the cabins sleep six.
Thousand Trails offers this type of "Petite Retreat" at all of their campgrounds. A Petite Retreat might be a yurt, tiny house, cabin, teepee or covered wagon. Selections will vary by campground. To see what kind of Petite Retreat is available where you'll be traveling, jump to the end of this post.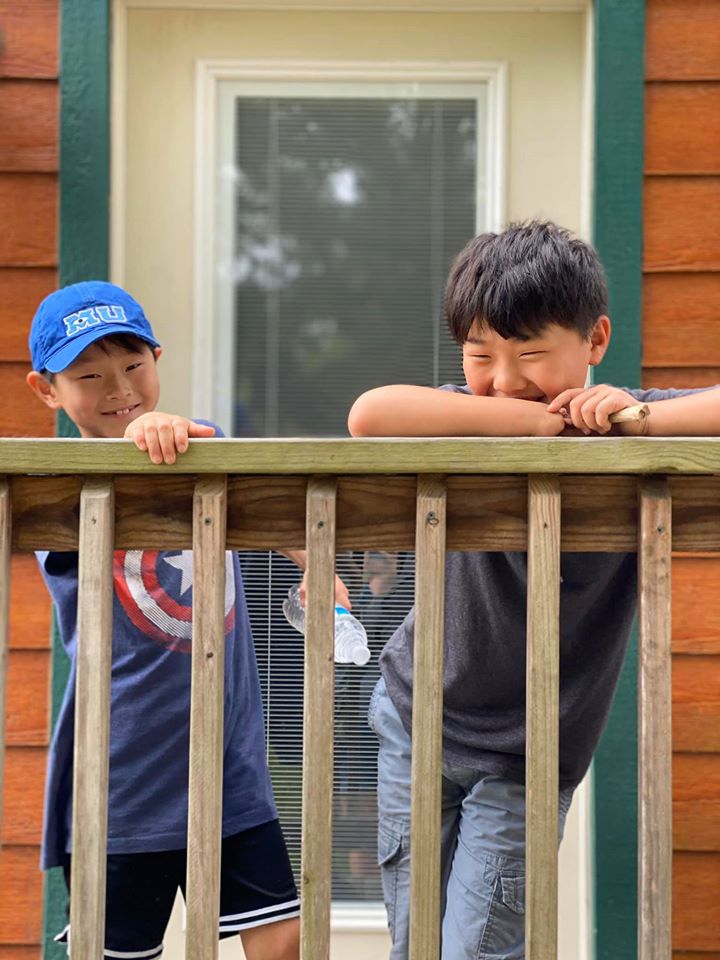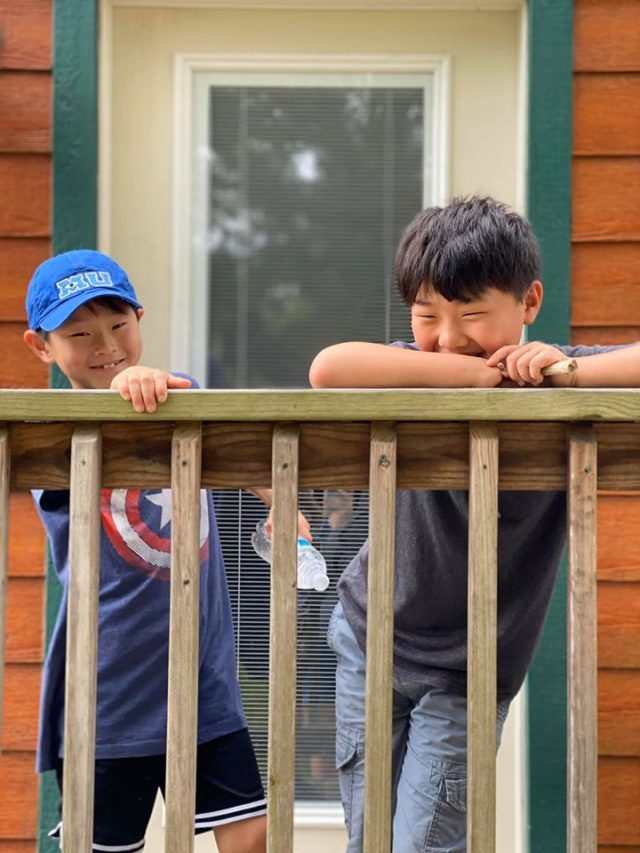 We stayed in the Bowie (named for James Bowie) which I think is the nicest cabin on property. We only saw the others from the outside but I think the Bowie offers the most in terms of space.
The Bowie is a two bedroom cabin with a sleeper sofa. One of the bedrooms is a tiny little nook with bunk beds but it works…there's a little bit of floor space, two tiny windows and a pocket door to separate it from the living area.
Perfect for kids.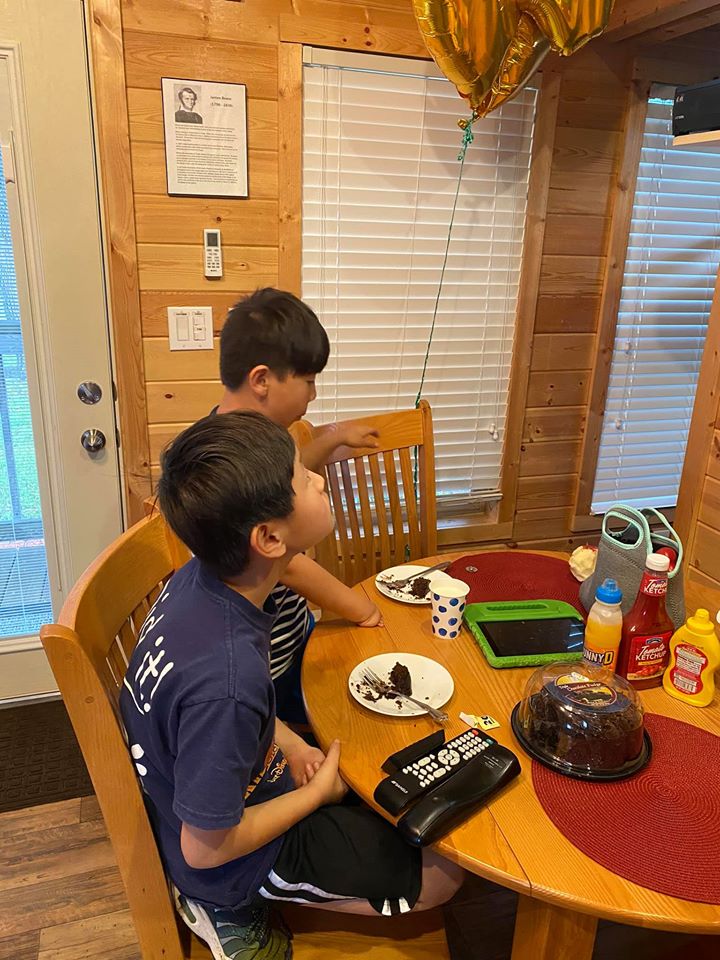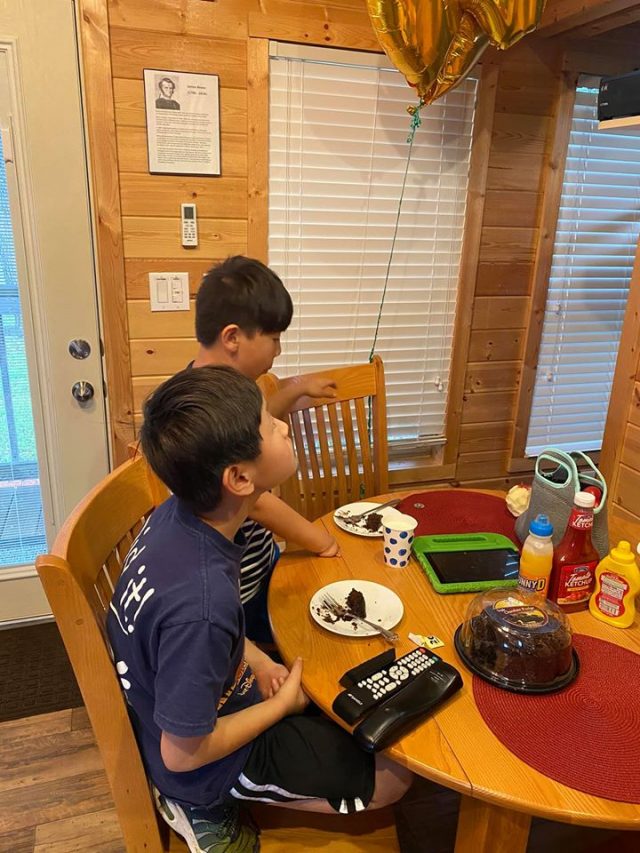 The living area contains a sofa, kitchen table with four chairs, and a kitchenette. There's a two-burner stove, a microwave and a full sized fridge.
The master bedroom has a queen bed, a small TV and plenty of storage. The cabins are fully heated an air conditioned.
The Bowie doesn't allow pets but there is a pet friendly option on property.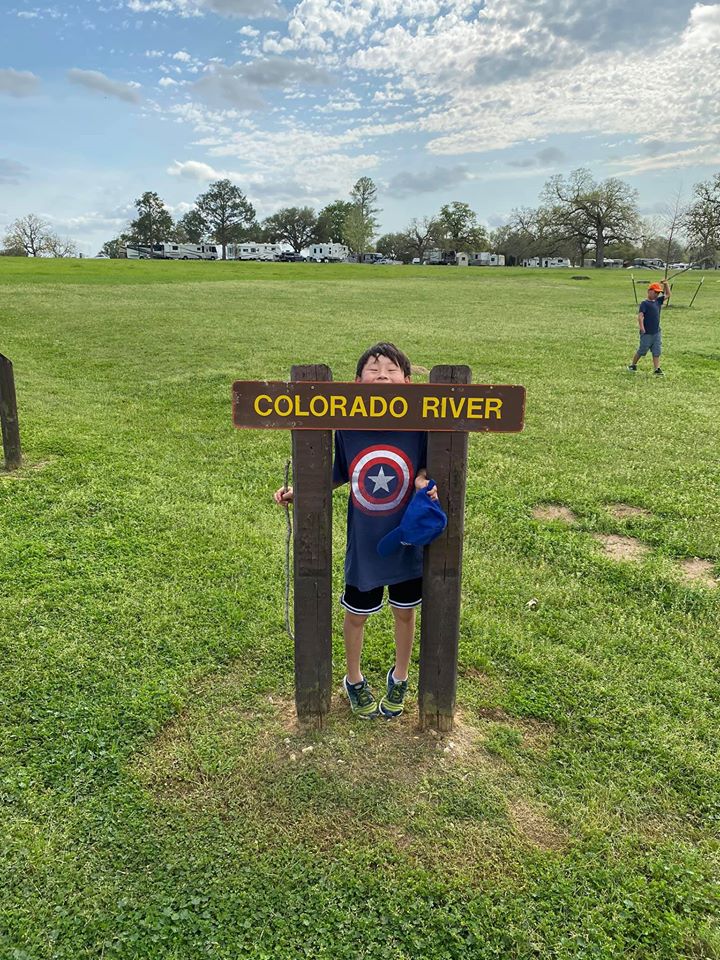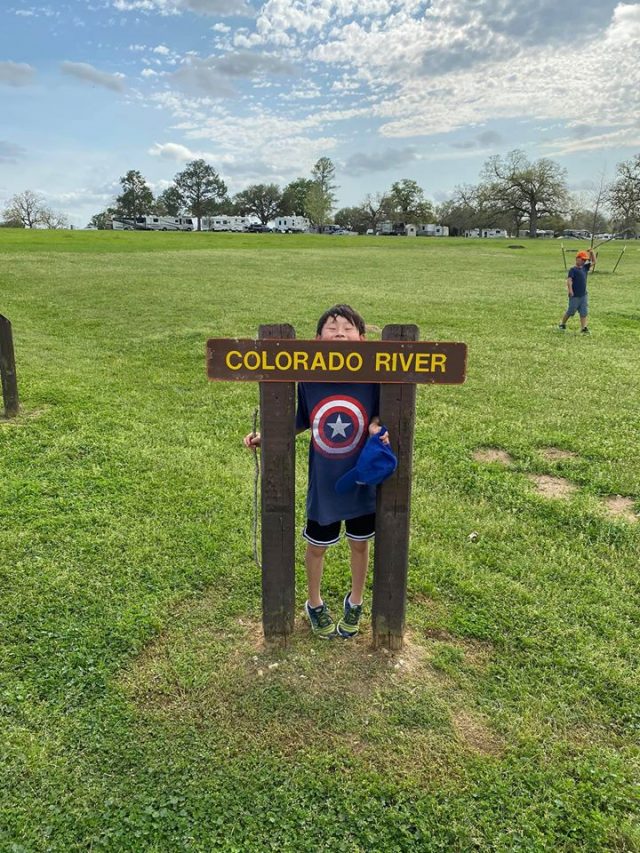 How much does it cost to stay in a cabin at Thousand Trails Colorado River Campground? And what's included?
The cabin we stayed in is approximately $175 per night. The smaller cabins are around $150 per might. Your WiFi (fast!) and parking fee are included. Bed linens and towels are included, although if you bring the full six people, you might want to bring extras – we didn't have linens for the couch bed.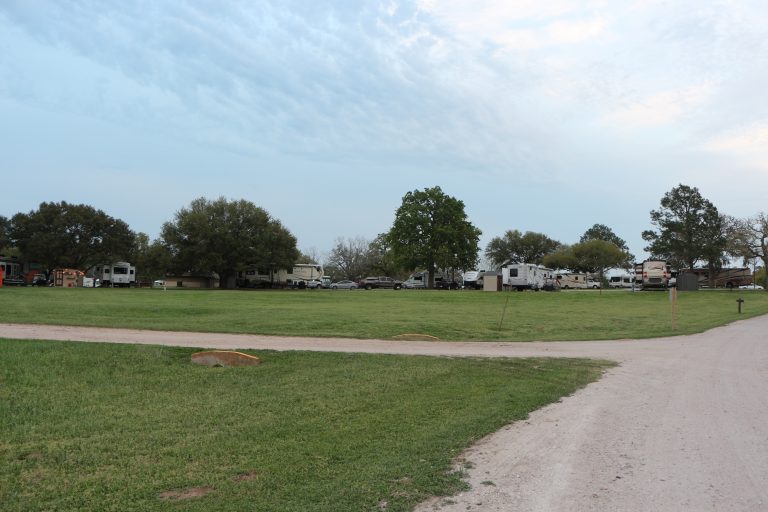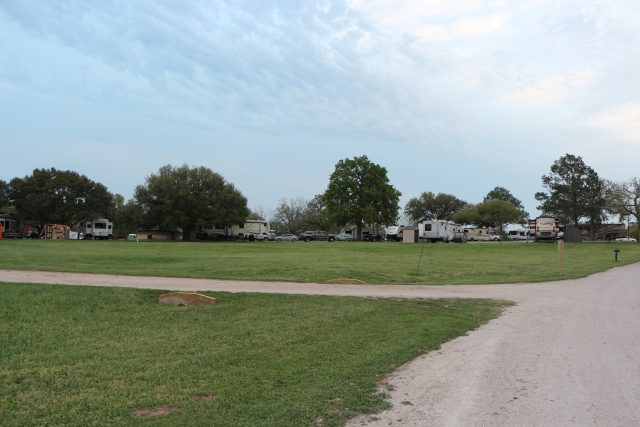 We also were provided basic kitchen equipment, toilet paper, paper towels, bath soap, dish soap, and trash bags. We had so much more room that a standard hotel room and the kitchenette allowed us to cook our own meals, eliminating the need to eat in restaurants. All in all, a pretty good deal.
But, keep in mind there is no maid service in these cabins. If you need fresh towels, you will have to wash them yourself and if you need more toilet paper or soap, you'll need to supply it yourself. There's also a check out cleaning checklist you'll need to follow. It's very basic: sweeping, cleaning the dishes and taking out the trash.
Amenities at Thousand Trails Colorado River Campground
I think one of the nicest things about staying at a Thousand Trails campground is the amenities. Here's what we experienced at Thousand Trails Colorado River.
Clubhouse: The clubhouse is really well-stocked. There's a pool table, a library, DVDs, and a really nice community room with a ping pong table, a big screen TV with comfy seating and oodles and oodles of games. Literally every board game you can imagine is available, as well as some puzzles. Check with the attendant on duty if you want to sign anything out to take back to your cabin or RV. There are also various organized activities, such as game nights, burger burns, and more. The activity schedule will be available when you check in.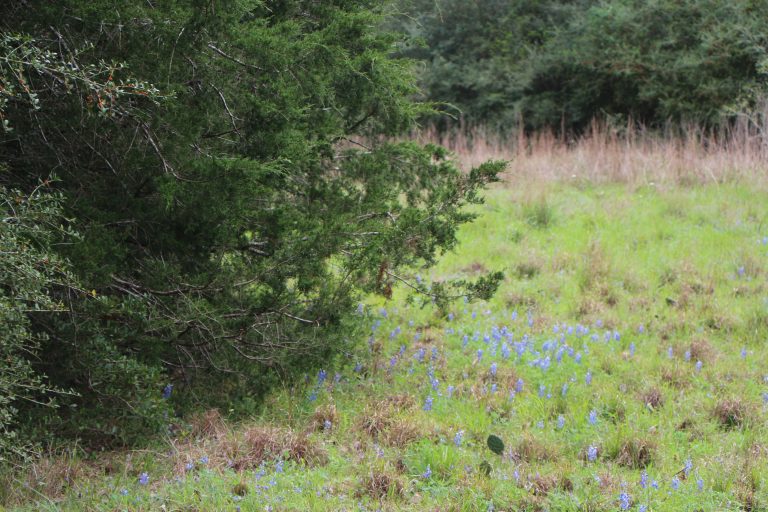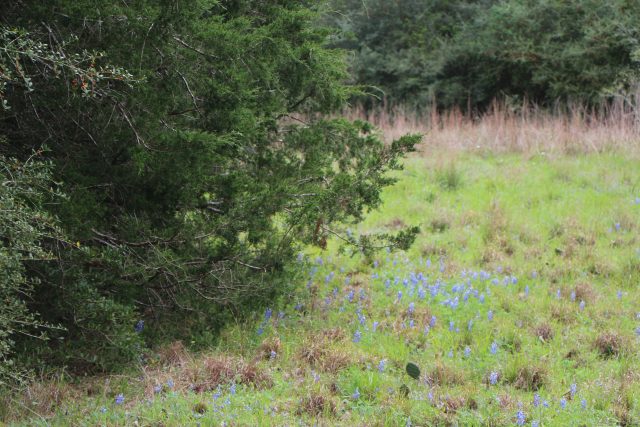 The clubhouse also has horseshoes, a fire pit, and a playground outside. There's also a business center and a small gym.
Laundry: There's a coin laundry attached to the clubhouse.
Mini Golf: This was our family's favorite. There's an 18 hole mini golf course in a lovely pecan grove. You can check out clubs and balls at the clubhouse. The course was fairly well-maintained and just challenging enough to be fun.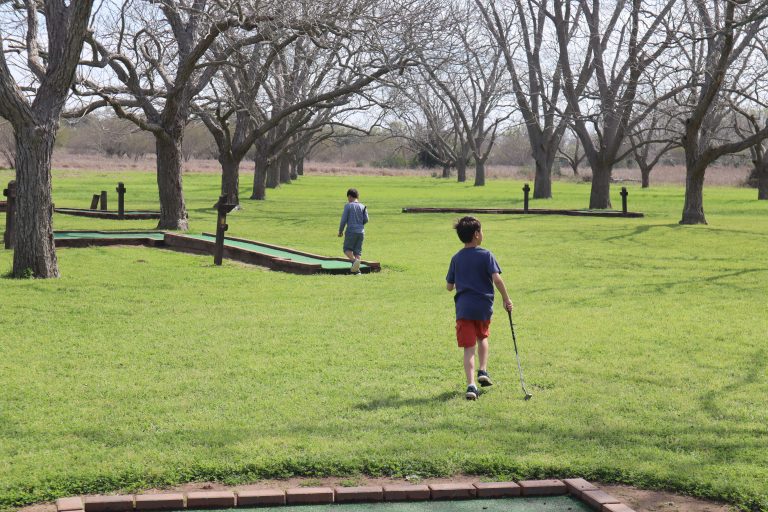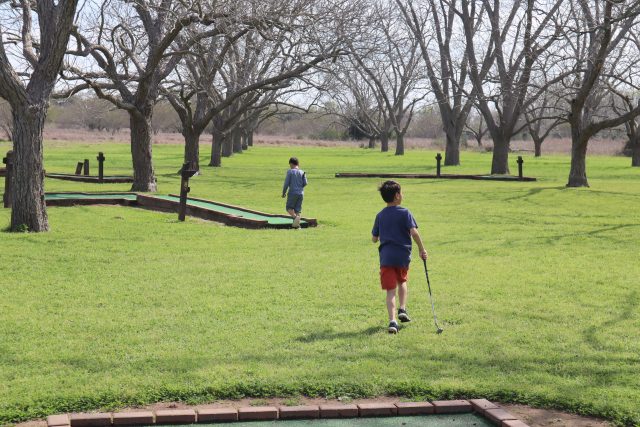 Pool and Spa: There's an onsite pool and spa. The spa is in a little hut, which we thought was a nice touch. You can enjoy the spa in all kinds of weather and at night. The pool was on the smaller side but it was well-maintained and there's some shaded seating. The big negative for me was that the pool was unheated in March. It's warm enough to swim but the pool was super cold, although the kids probably don't care.
Sports: There's a pickle ball court (kind of a cross between tennis and ping pong), a basketball court, a volleyball net and a soccer goal. Everything has plenty of open space and shade for parents. There are also a couple of picnic tables in this area. If you want to check out sports equipment, check with the clubhouse. We brought our own and I recommend you do that, too, since equipment checkout might be limited due to the pandemic.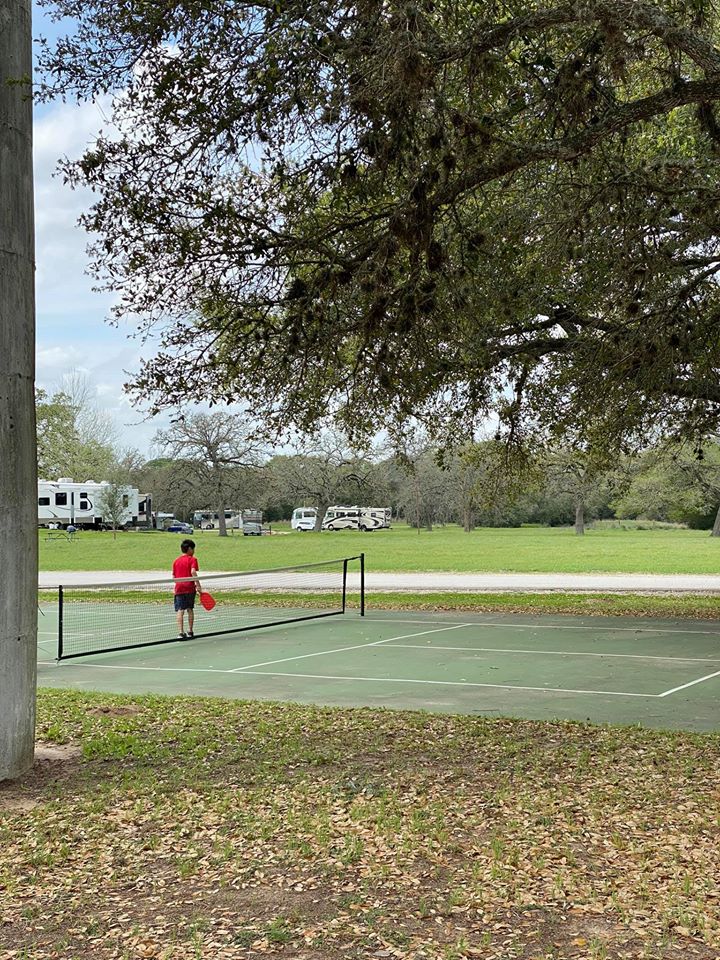 Hiking and Biking Trails: There are several trails around the property that make you feel like you're really out in the middle of nowhere. Our walks felt very remote and only the noises from nearby camps reminded us we weren't far from other humans. You might see feral hogs or deer on these trails, particularly in the evening.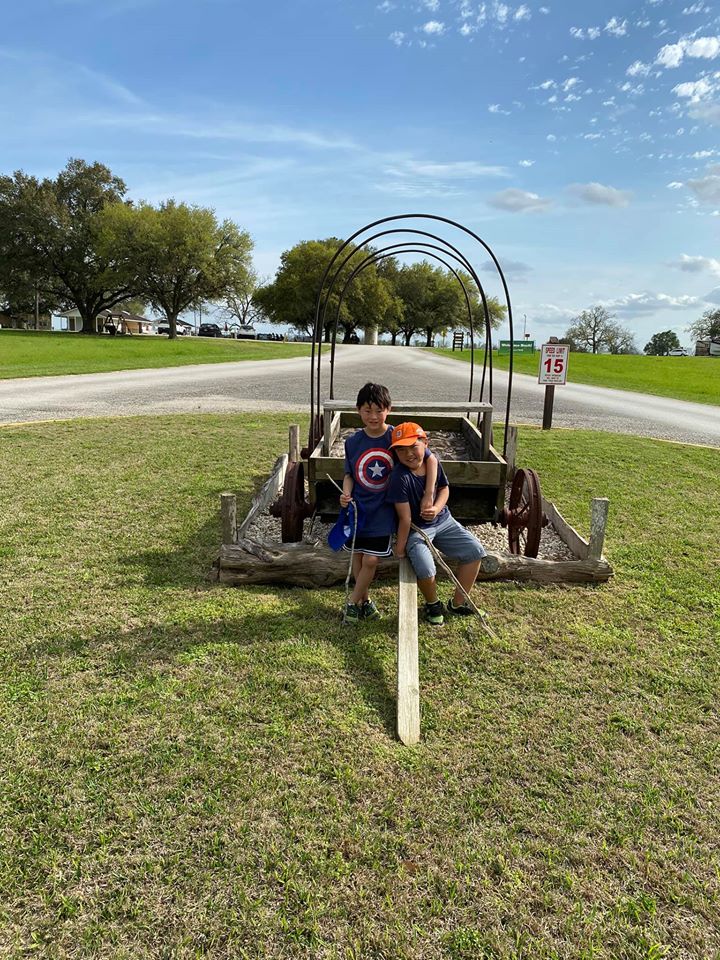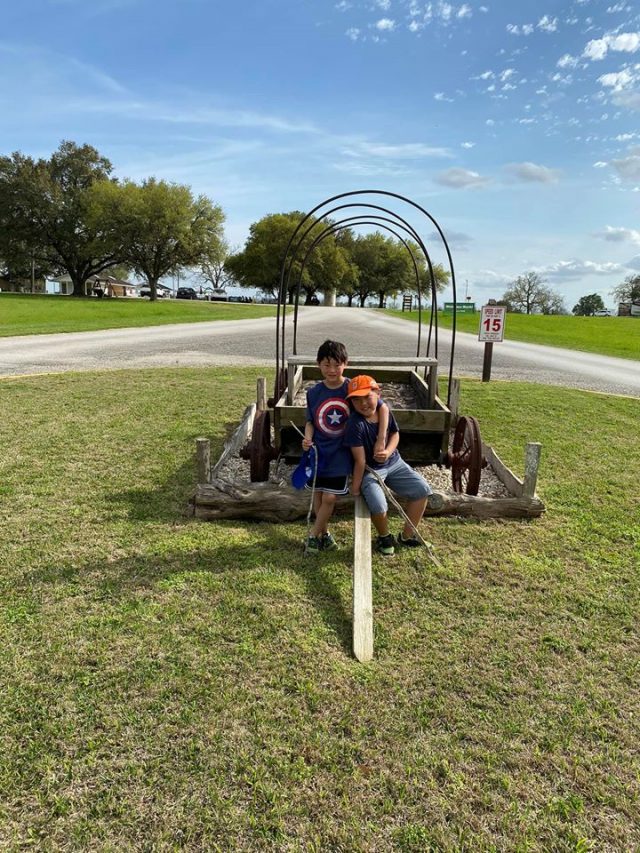 All in all, we found the amenities top-notch and everyone very friendly. We'd have loved a heated pool, but otherwise, everything was pretty perfect.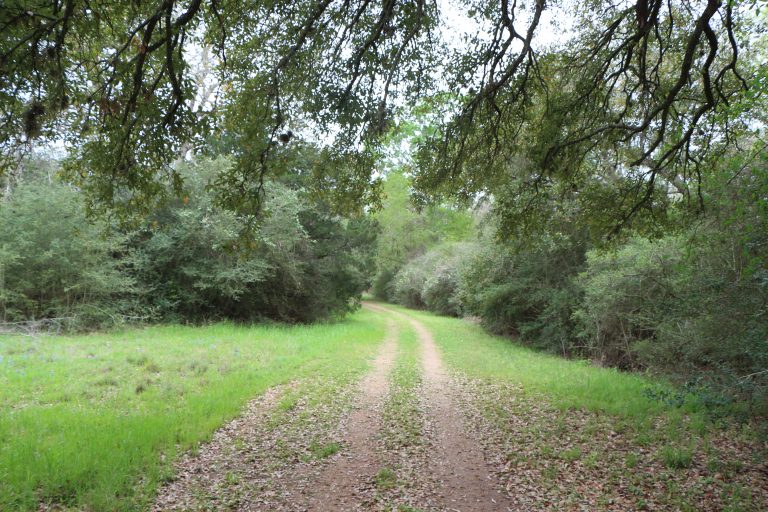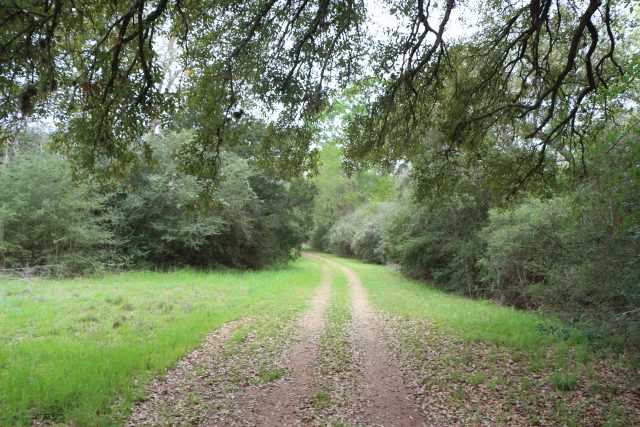 So…can you actually go in the Colorado River?
The Thousand Trails Colorado River Campground has one boat ramp if you brought a boat with you. We didn't really see anyone out on the river when we visited. Keep in mind, the Colorado River is a very long river and this is just one small stretch of it.
We asked at the clubhouse if our kids could swim in the river and they recommended we not do it.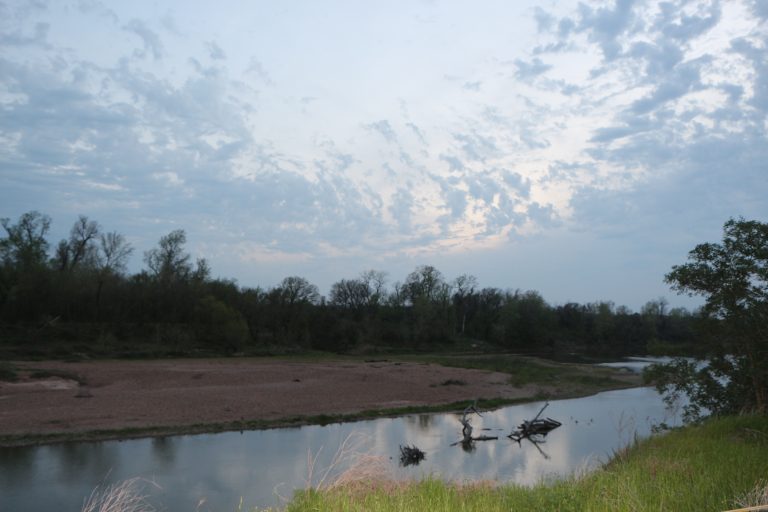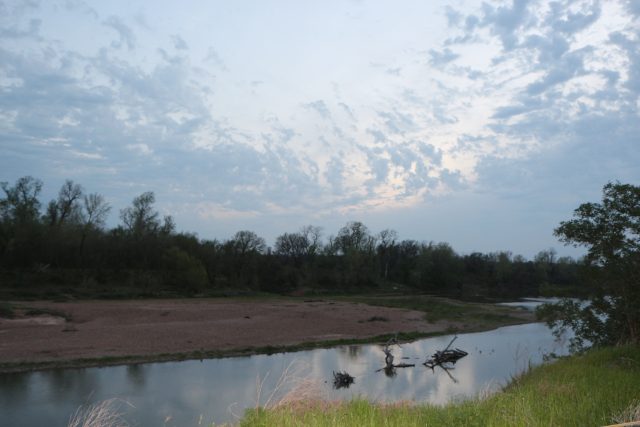 There was an area right around the boat ramp that looked like it might have been suitable for a little wading and splashing but we didn't see anyone else on the river so we opted not to go in. You can see the river from some of the trails and the campsites but there's no path to actually get down to the river in this area and it looks fairly rugged.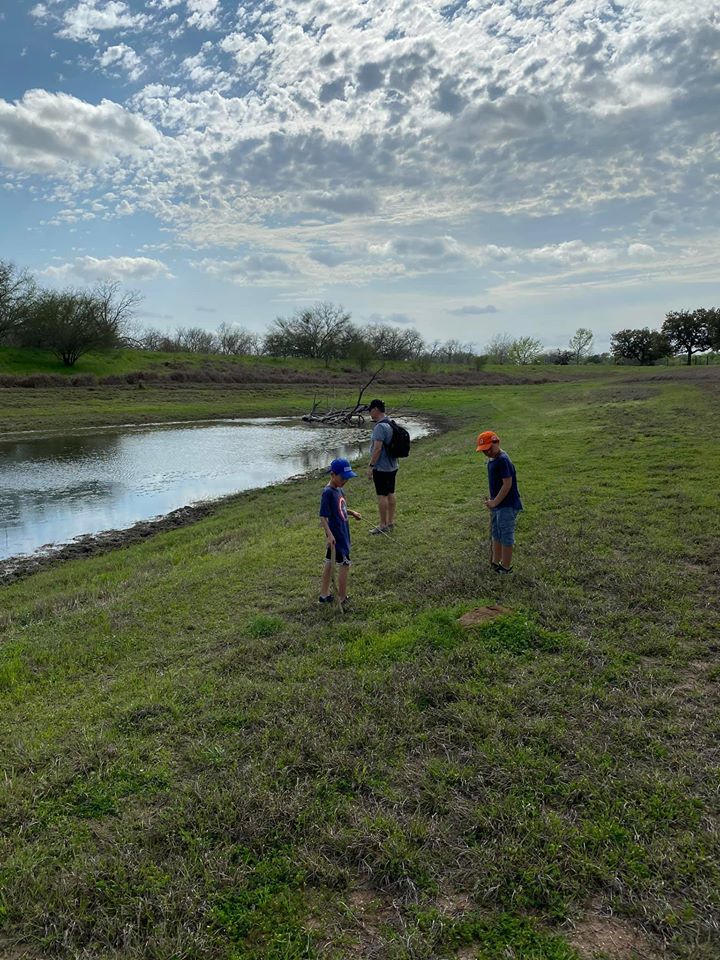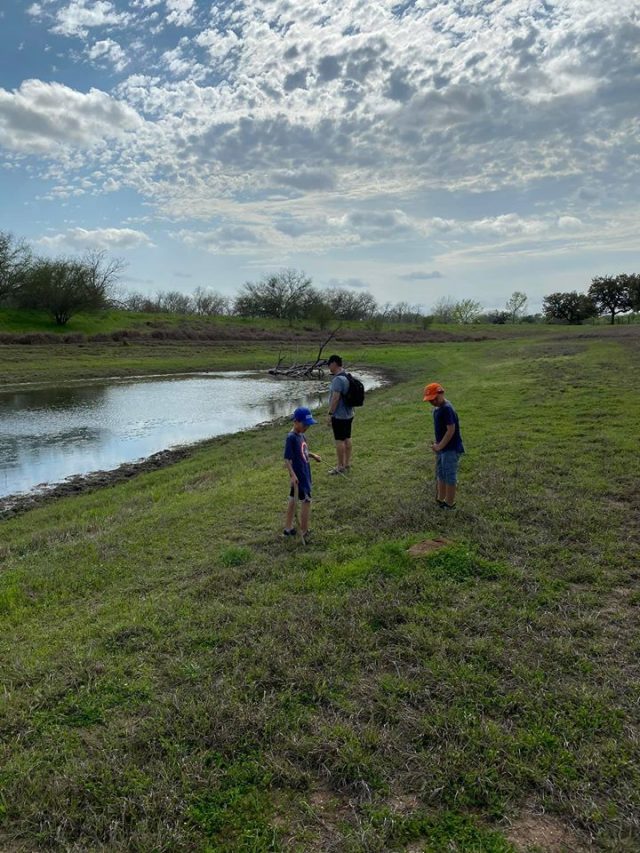 If you are really adventurous or have a boat and want to explore more of the river – it is really pretty and looked calm – I recommend doing more research about whether or not it is safe.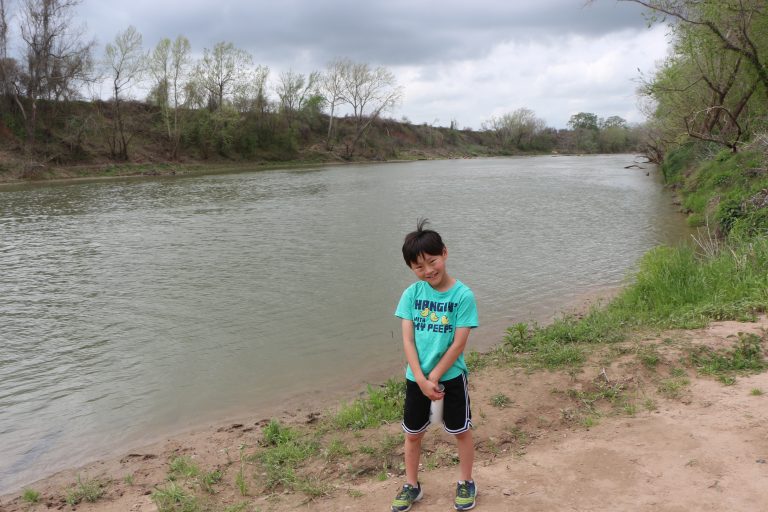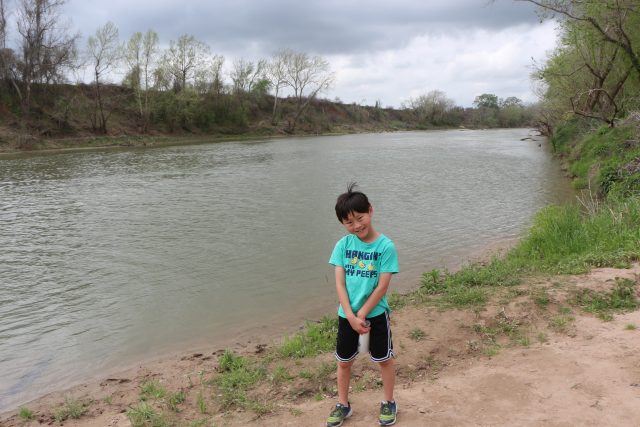 Who should stay here?
Anyone looking for a peaceful, away-from-it-all stay without actually being away from it all. The campground is located just a few miles from I-10, so there's lots of stores and restaurants within a short drive. The feel is very remote but the property isn't really remote at all.
Anyone who wants to dip their toes into camping but isn't ready to commit…or sleep outside. We're very interested in buying an RV but we're not ready to take the plunge yet. We like outdoor life but I'm not down with sleeping on the ground or doing without showers or creature comforts like air conditioning during the hot months in Texas…which is most of the year.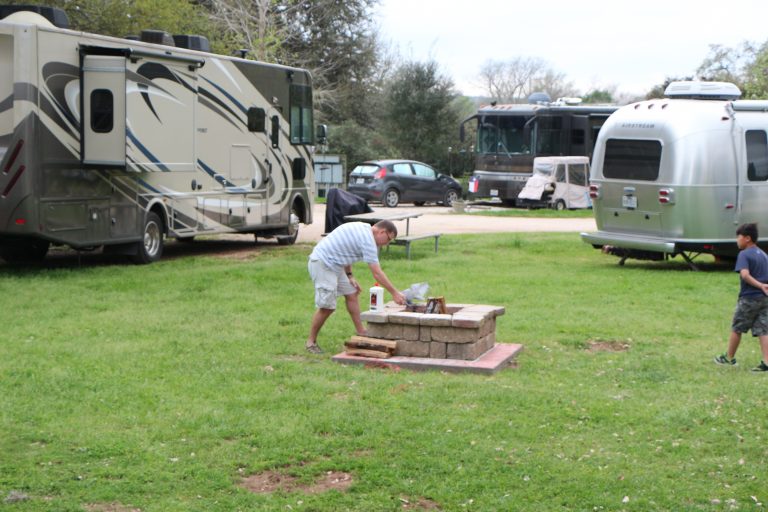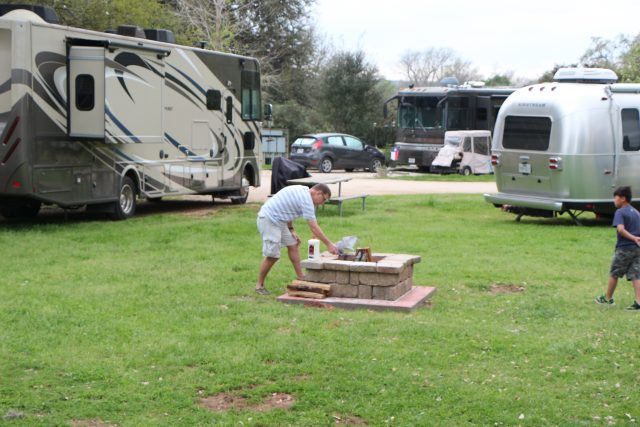 Anyone passing through the area and looking for a place to stay near the highway. Thousand Trails Colorado River is about halfway between San Antonio and Houston. While the local area doesn't offer a ton of entertainment options, you could conceivably make trips into either city for day activities.
What we loved:
We really loved the cabin. It was comfortable and well-maintained and had just about everything we needed.
We loved the trails. My family had such a great time walking each day and just holding space together.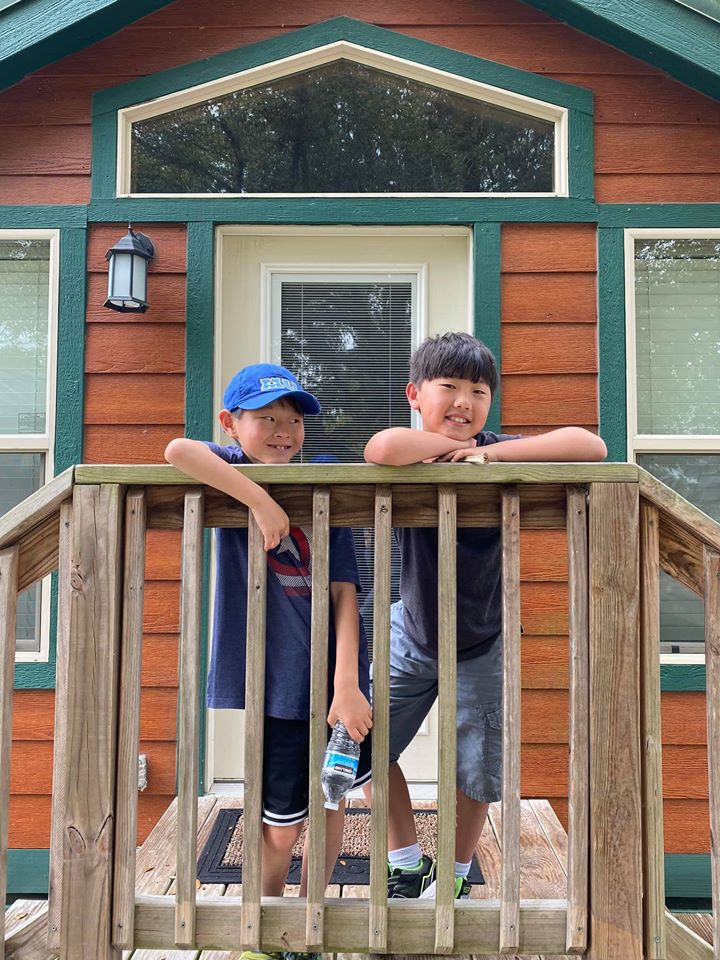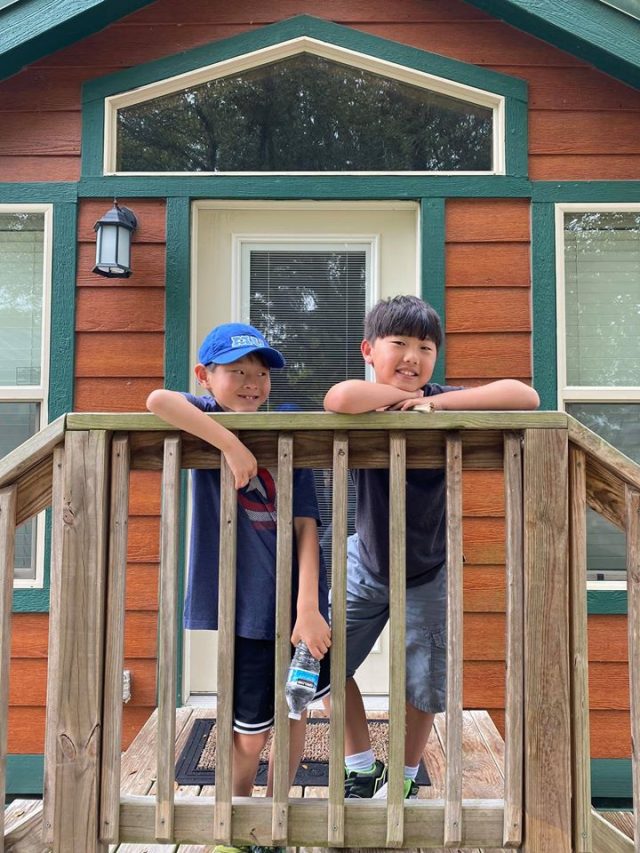 The mini golf course in the pecan grove. We played every day that we were here and we had a great time.
Everyone at the clubhouse. The staff at Thousand Trails Colorado River Campground was so amazing and they made us feel so welcome. We stayed during the early social distance phase of COVID-19 and most of the other campers were older adults. I was happy to see the campground being early adapters for social distancing while still managing to give us a good experience.
Camping is a great way to vacation or get away during these very weird pandemic times.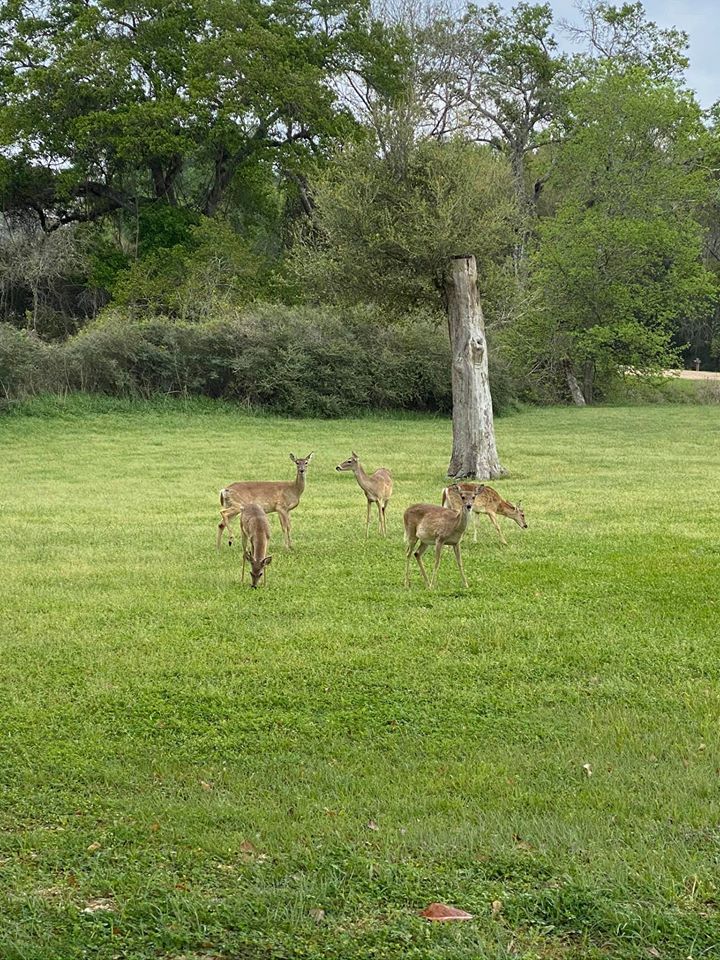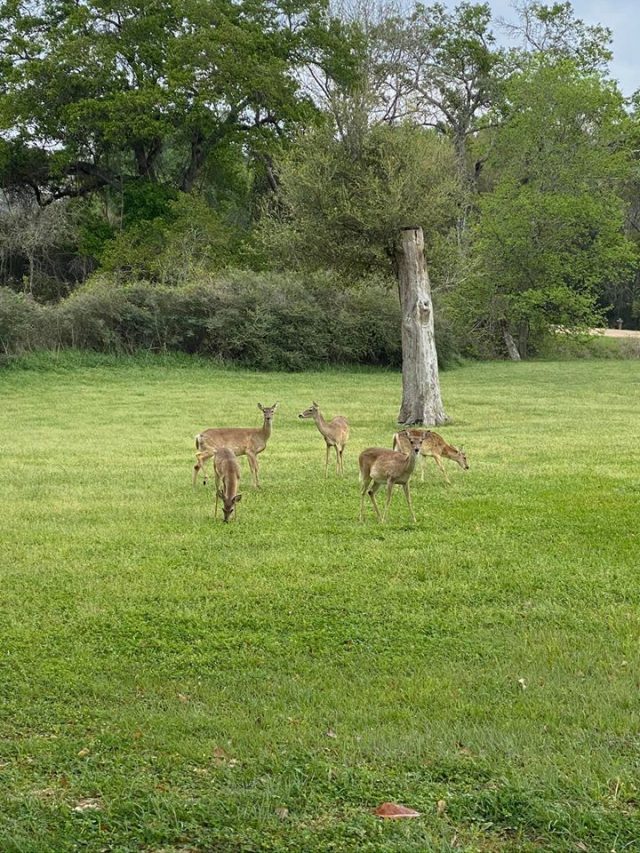 What we loved less:
We really had no complaints about the property. A heated pool and more counter space would have been nice but it was camping – kind of – so there's not a big list of what I'd tell people to watch out for.
Our cabin was really close to other cabins and RVs. We've stayed at two other Thousand Trails properties and this was the closest we were to other campers. It was absolutely not an issue, but we met a lot of our neighbors and they were great. If we'd have stayed next to super party animals, I might see this differently but I don't think you're likely to encounter this kind of situation at a Thousand Trails property. There are also quiet hours posted and everyone observed them.
If I'd have had a do-over, I would have brought my own pots and pans OR some heavier scrubbing tools. The cabin had stainless steel cookware and we had a big problem with food sticking.
Things to do in the surrounding area
Honestly…not much.
Columbus Texas is a cute little town but there's not a ton there to see. Downtown boasts some history, as do all Texas towns but you can get through most of that in half a day. A lot of the museums are seasonal or require appointments so plan ahead.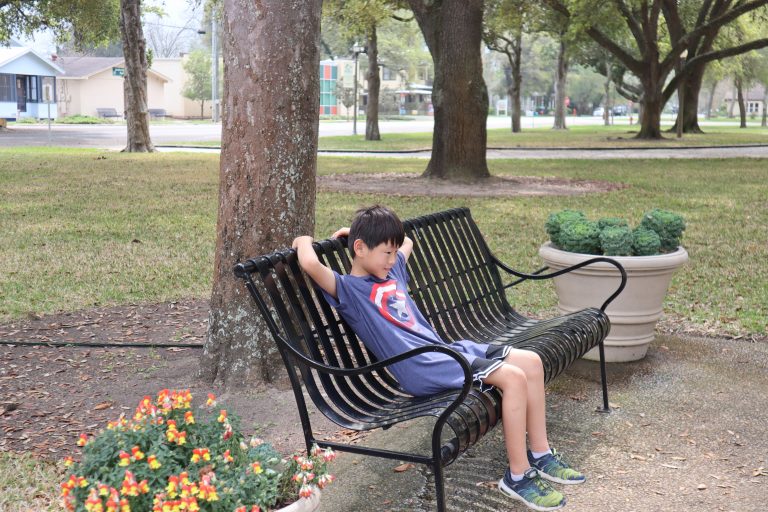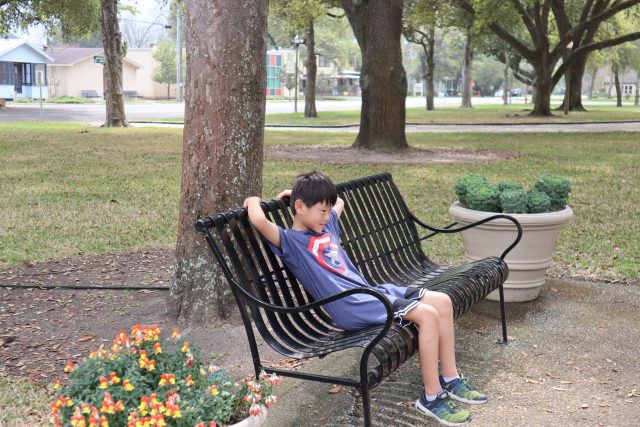 The second largest live oak tree in Texas – yes, that's a thing – is here. Although that might sound like a cheesy attraction, it is worth going to.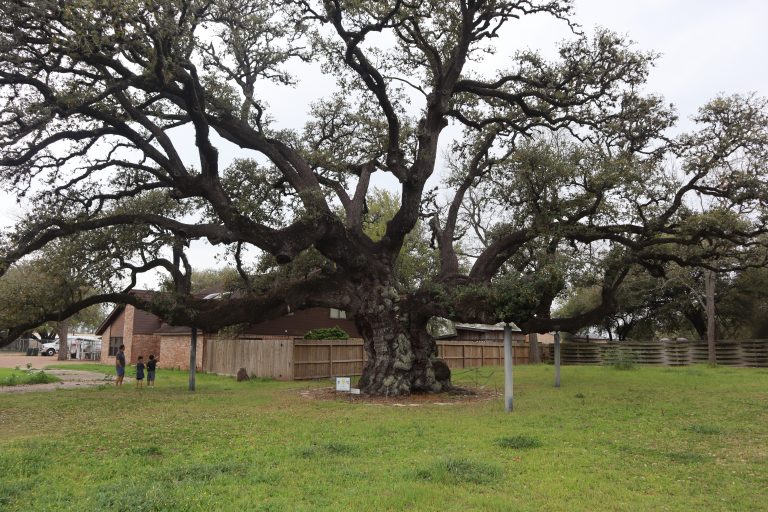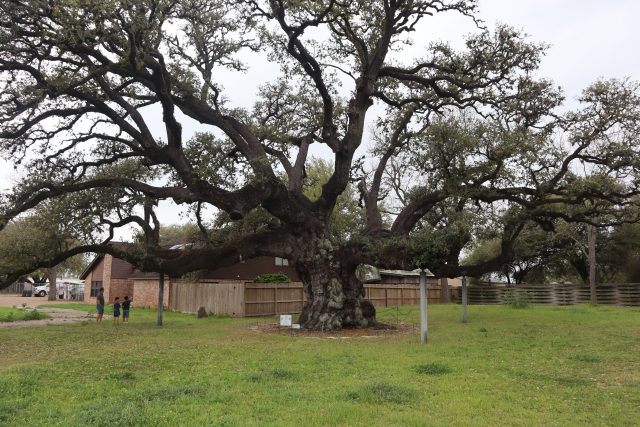 There is a grocery store and a Walmart in town, so you won't have any trouble buying supplies for your stay at Thousand Trails Colorado River Campground. There are also a handful of restaurants and gas stations, so you'll be able to get what you need without going too far. If you are looking for a place to buy marshmallows or firewood, you'll be able to find it, no problem.
More about Thousand Trails Campgrounds
Thousand Trails is a network of 81 campgrounds located in popular camping destinations throughout the United States and British Columbia, Canada. Thousand Trails offers customers the best value in camping with a variety of membership options. However, each Thousand Trails campground caters to members and non-members alike, so you do not need to be a member to enjoy these campgrounds. Thousand Trails campgrounds are packed with varying amenities and activities such as swimming pools, basketball, bocce ball, boating, fishing, clubhouses, hiking and biking trails, tennis, volleyball, pickleball, mini golf, playgrounds and more.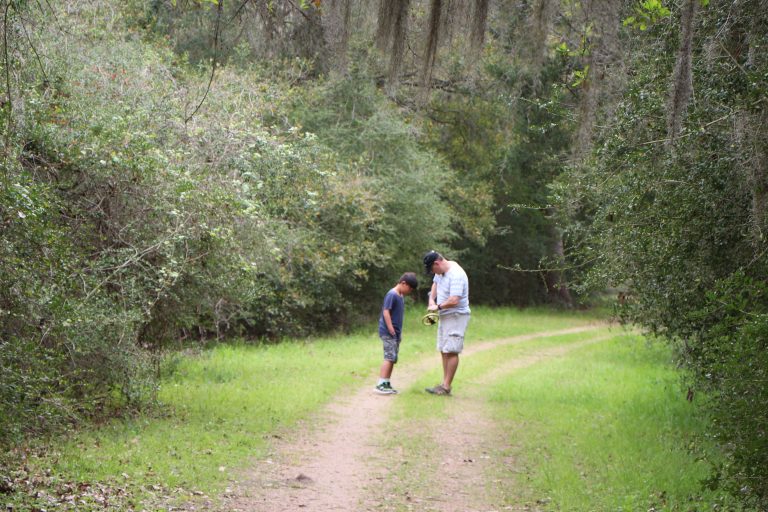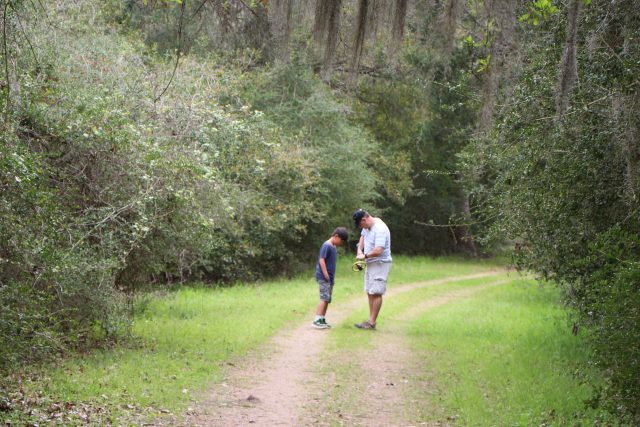 To learn more about Petite Retreats – cabins, tiny houses, yurts, and more, read here.
You might also like:
Reasons to stay at an RV Resort (even if you don't have an RV and even if you don't like camping)
Four important things I learned from a solo parent vacation