Christmas at the Caverns at Natural Bridge Caverns
If you're in San Antonio, Austin or the Texas Hill Country, check out Christmas at the Caverns at Natural Bridge Caverns for a truly unique holiday experience.
Christmas at the Caverns at Natural Bridge Caverns
This past weekend brought an experience I'm happy to check off my bucket list: singing Christmas carols 180 feet below the ground. Christmas in the Caverns is a one-of-a-kind experience at Natural Bridge Caverns that was a big win for my family.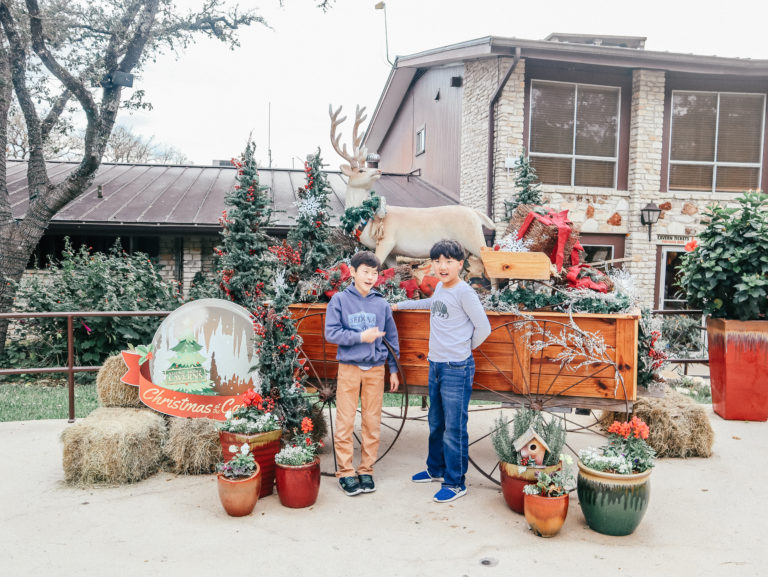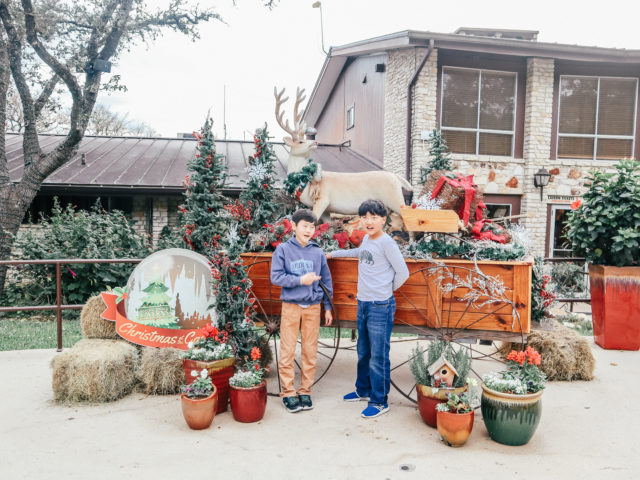 Including in your Christmas admission ticket:
Experience the trail of lights, a walkable 1/3 mile light display, the AMAZE'n Reindeer Roundup, story time with Santa, park access, games, campfire and entertainment.
Buy online and pay $19.99 per adult and $14.99 per child. Onsite prices are $21.99 per adult and $16.99 per child.
Read more about the history of Natural Bridge Caverns and what a visit is like outside the holiday season.
Add-On's
Twisted Trails Ropes Course – $15 per adult and $11 per child.
Skating for $3.99 – reserve in advance and pay $2.99.
Caroling in the Caverns – $15 per adult and $11 per child. This was the best part of our experience. The standard cavern tour is slightly abbreviated to make time for below the surface caroling. There were three musical acts at various point along our path through the caverns plus one at the entrance. The caroling route is the standard Discovery Tour route (about 3/4 mile) but the tour guide spends minimal time talking about the caverns to make time for the singing but you are welcome to ask if you have questions.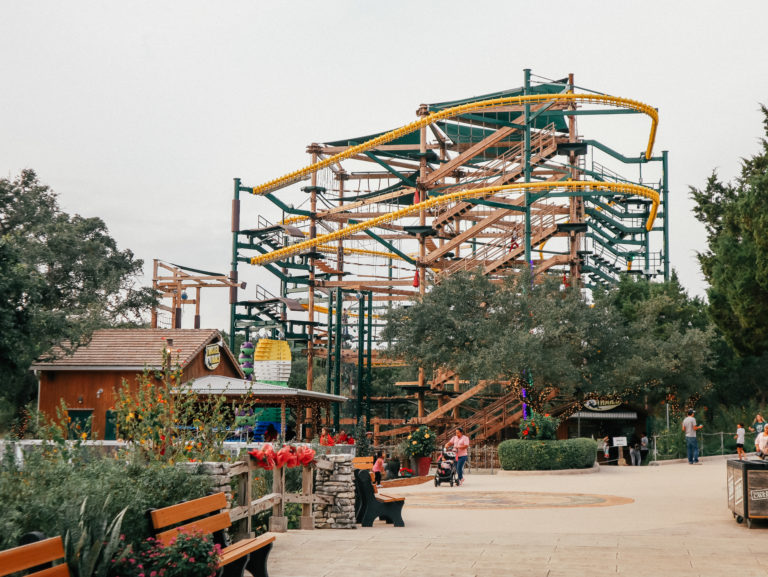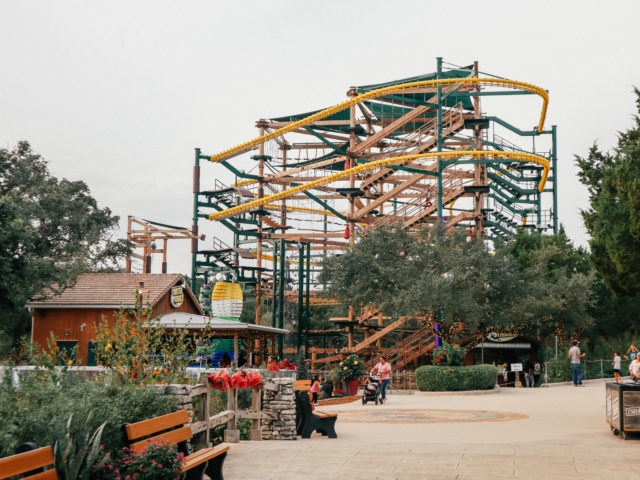 Christmas at the Caverns: An all around festive experience
If you have not been to Natural Bridge Caverns recently, the holidays are a great time to check out what's new. The surface attractions are a lot of fun and seeing the park lit up for the holidays is a treat. Relax and listen to Christmas music, check out the synchronized light displays, and buy a s'mores kit to roast over the bonfire.
I definitely recommend adding Christmas at the Caverns to your holiday bucket list. We spent about three hours on site and did everything except the AMAZE'n Reindeer Roundup. It had been a long day and we ran out of steam, but you can reasonably hit all of the experiences in 3.5 – 4 hours and not feel rushed.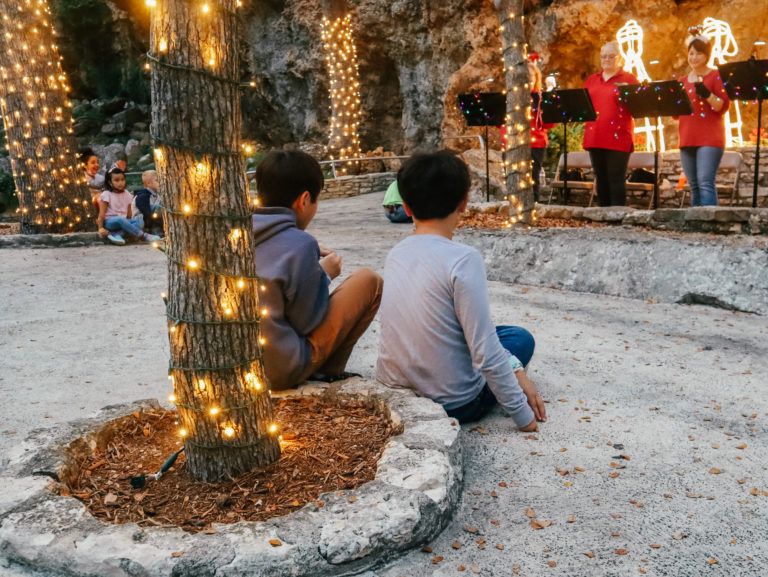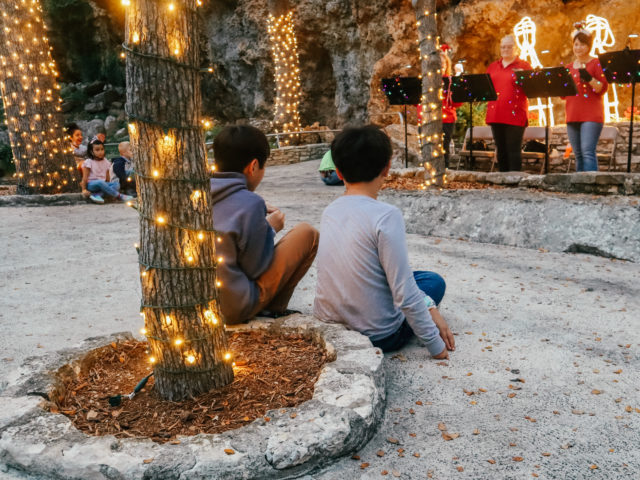 Looking for more things to do with kids in New Braunfels? Check out this list. You can easily do any of these things on a day trip from San Antonio or Austin.
My family and I were hosted by Natural Bridge Caverns. This post may contain affiliate links, which means I may earn a commission if you make a purchase or booking through my site.