Family Fun: 10 Best Things To Do in Cocoa Beach
(This post may contain affiliate links. Read my full disclosure.)
Cocoa Beach, Florida, is home to beautiful beaches, surfing, fishing, delicious seafood, and much more, making it the perfect choice for a family vacation. Just an hour from Orlando, on Florida's east coast, Cocoa Beach is a charming coastal community with many activities and attractions.
Here are some of our favorite things to do in Cocoa Beach.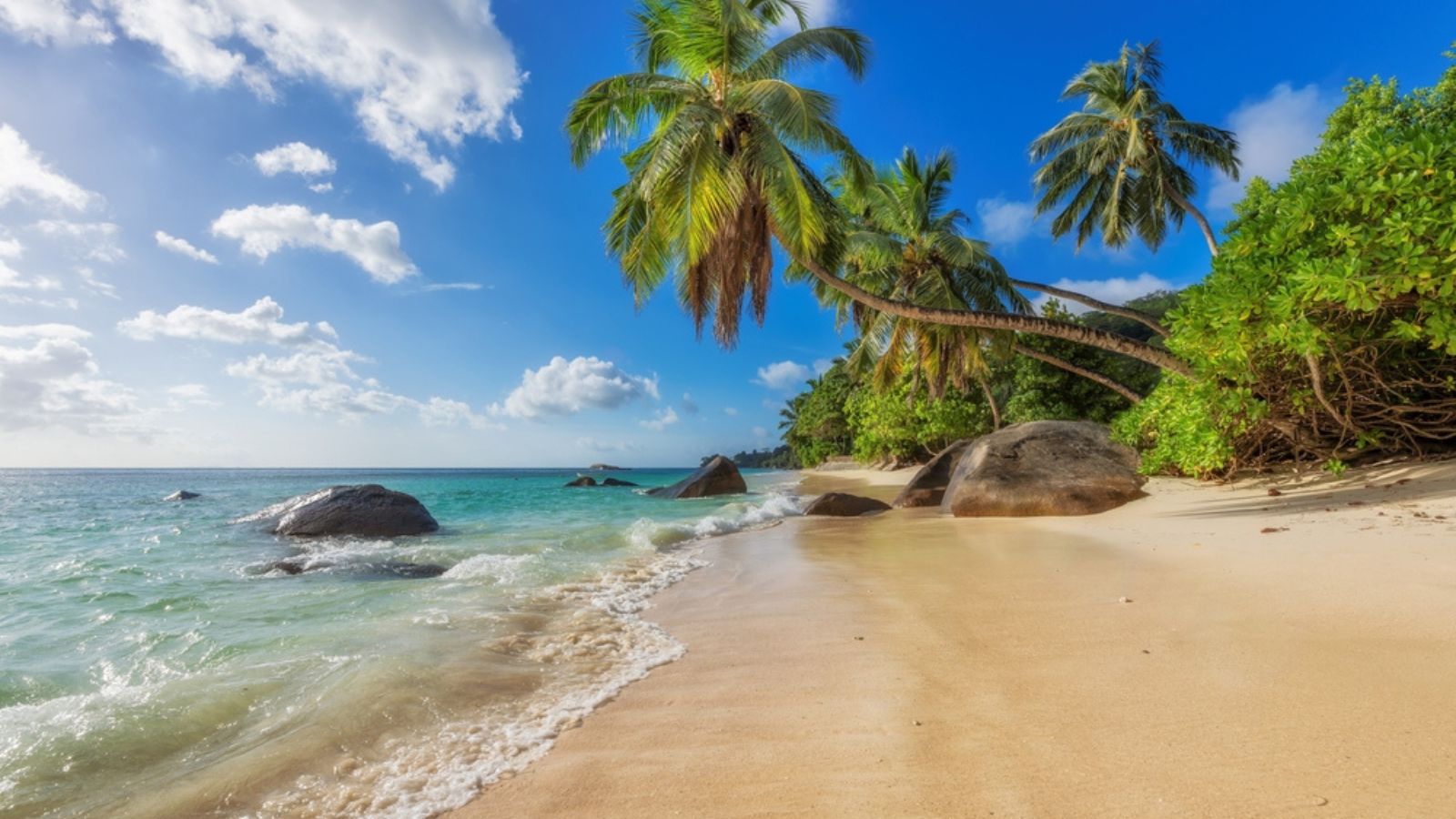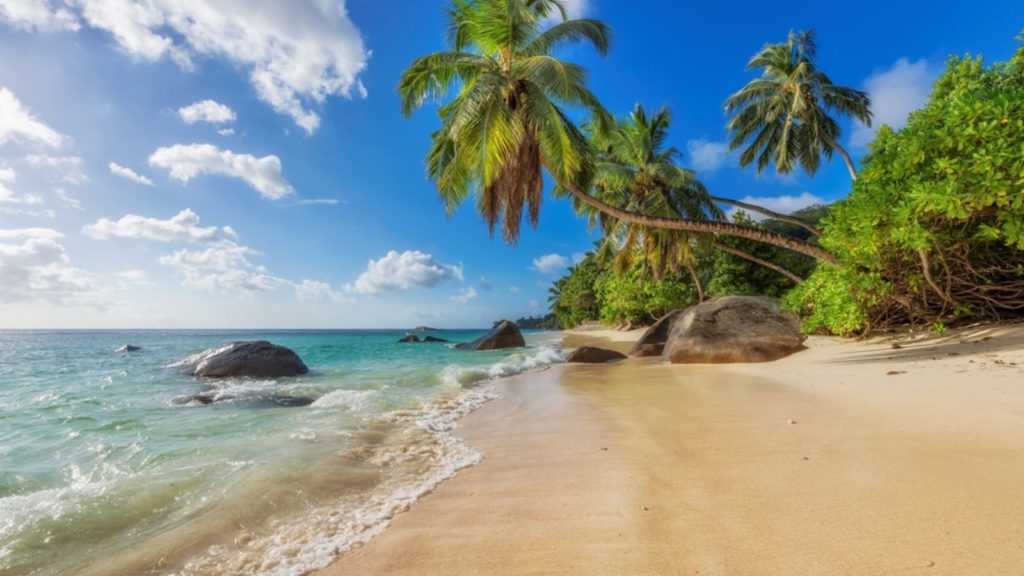 Kennedy Space Center
The Cocoa Beach area in Florida is affectionately known as the "Space Coast" due to its rich history of space exploration. If you want an activity the whole family will enjoy, the Kennedy Space Center Visitor Complex is a must. The center is the core of human spaceflight, drawing over 1.7 million visitors annually. This massive place covers 144,000 acres, featuring IMAX theaters, exhibits, and memorabilia, and is one of the top Cocoa Beach attractions. The complex is partially indoors and partially outdoors.
The space center is the ultimate spot for people interested in the history of famous space missions like the Apollo moon landings and space shuttle excursions. If you have kids, plan to spend the entire day here to soak up the whole experience. The center is open from 9:00am daily, and it's a great spot to take a break from the beach and summer heat.
Getting to the space center is pretty straightforward. It is on Merritt Island, a 30-minute drive north of Cocoa Beach on Florida A1A. It's also less than an hour's drive east from Orlando.
Visit Cape Canaveral
Cape Canaveral is a 10-15 minute drive north of Cocoa Beach and has a lot of fun activities. First, the Cape Canaveral Lighthouse is one of the oldest structures in the area. The lighthouse stands 151 feet high and was built to warn ships about offshore dangers. Today visitors can climb to the top for incredible views of Cocoa Beach and Cape Canaveral.
If you want to hit a virtually undeveloped and less crowded beach, head to The Cape Canaveral National Seashore. You can swim, fish from shore, and spot sea turtles here at night during nesting season. The entrance fee is $20 and is valid for seven days.
When the sun sets, and you're looking for some evening entertainment, head to Port Canaveral for a casino cruise. Hop aboard for a fun night out. Try your luck at the various games and enjoy the lively atmosphere. It's a fantastic way to cap off your visit to Cape Canaveral.
Visit Ron Jon Surf Shop
The Cocoa Beach area has a rich surfing history, with locals recognizing its potential for epic waves early on. As a result, the area is widely considered the surfing capital of the east coast. One prominent figure in the area's surfing history is Kelly Slater, a living legend and eleven-time world surfing champion raised in Cocoa Beach.
Ron Jon Surf Shop in Cocoa Beach, Florida, is the world's largest surf shop and a must-visit for surf enthusiasts. The store embodies the surfing culture and legacy that Slater and others have built. Beyond its impressive range of surfboards, apparel, and accessories, Ron Jon Surf Shop has a vibrant energy dedicated to those passionate about surfing.
The knowledgeable staff will assist you with gear selection and share their own surf stories. A visit to Ron Jon is more than just shopping—it's an opportunity to pay homage to Cocoa Beach's roots and immerse yourself in the surfing community.
Historic Cocoa Village
If you want unique things to do in Cocoa Beach, Cocoa Village is a quaint neighborhood on the mainland about ten miles to the west. This area is known for its history and vibrant atmosphere. Cocoa Village offers visitors a unique experience filled with small-town charm, diverse shops, delicious dining options, and entertaining events. For example, the Cocoa Village Playhouse is an excellent place to take in a show by local performers.
Various specialty stores offer unique clothing, accessories, antiques, artwork, and handmade crafts. In addition, Cocoa Riverfront Park is a short walk from the village and sits on the Indian River. The park has a splash pad for kiddos to cool off and an amphitheater for live events. Finally, the river walk provides scenic views along the waterfront.
Watersports
Watersports fanatics will have a blast exploring Florida's Space Coast. There are excellent spots for kayaking, paddle boarding, surfing, and renting a pontoon boat or jet ski. The Indian River Lagoon and Banana River are prime spots for boating and jet skiing.
For epic kayaking and paddle-boarding adventures, check out Cocoa Kayaking. They offer various guided paddling tours in Cocoa Beach, Merritt Island, and Titusville. Or you can rent equipment from them and head out on your own.
My wife and I enjoyed a great morning on the water, paddle boarding with Cocoa Kayaking. We saw manatees and lots of other wildlife.
Fishing
With water all around Cocoa Beach, there are plenty of great places to go fishing. The first stop is the Westgate Cocoa Beach Pier. The pier stretches 800 feet into the Atlantic Ocean, and it's a fantastic spot to cast your line. Depending on the season, anglers can catch various fish species, including redfish, grouper, tarpon, and snapper. After you reel in the big one, stop for drinks or a bite to eat at Rikki Tiki Tavern at the end of the pier.
For more rod-bending action, try a charter fishing trip. Companies like Southern Mayhem Fishing Charters will take you to prime fishing grounds.
Charters will take you to spots like the Banana River Lagoon, Indian River Lagoon, or deep out in the Atlantic, depending on what you are after. Whether you're a beginner or a seasoned angler, these charters provide expert guidance and all the necessary equipment to maximize your chances of landing a big one.
Manatee Sanctuary Park
About ten minutes north of Cocoa Beach and just south of Kennedy Space Center in Cape Canaveral is a beautiful place to watch manatees feed on seagrass in their natural habitat.
Manatee Sanctuary Park sits on the banks of the Banana River in a protected manatee habitat area. These beautiful creatures enjoy warm water and congregate inland during the winter. Although there is no guarantee you will see manatees, the 10-acre park gives you a great opportunity.
Lori Wilson Park
This 30+ acre park is a popular local spot to kick back, relax and enjoy the Florida sunshine. The main attraction here is the soft white sand on the beautiful beach. Lori Wilson Park is great for family gatherings, with three pavilions, a sand volleyball court, restrooms, grills, a boardwalk, a playground, and over 1,100 feet of beach to explore.
Free parking is available on the north and south sides of the maritime hammock. Just drive down "I Dream of Jeannie Ln" and find your spot along Florida's space coast.
Golf N Gator
The name pretty much says it all. Where else can you play mini golf and take your picture with an alligator? Golf N Gator has two 18-hole mini-golf courses to test your skill. Each course has unique obstacles that are challenging to navigate.
When you finish your round, you can feed and take your picture with an alligator at Brevard County's only outdoor alligator habitat. If you are looking for fun things to do with friends and family, you have come to the right place.
Cocoa Beach Aerial Adventures
In the mood for adventurous things to do in Cocoa Beach? If you are not too afraid of heights, this aerial course might be right up your alley. With ropes, zip lines, and treacherous walkways suspended high above the ground, Cocoa Beach Aerial Adventures is a fun attraction for adventure seekers.
There are seven trails with three difficulty levels, beginner, intermediate and advanced. Once you feel comfortable, you can progress to the next level. The cool thing is that you pay for two hours and have access to all of the courses. The views from 40+ feet in the air are fantastic too.
Places To Eat in Cocoa Beach
There are plenty of great things to do in Cocoa Beach, but there are also many fantastic spots to grab a bite. My wife and I first arrived at Cocoa Beach on a Saturday, mid-afternoon. We took a nice long walk on the beach and spoke to local anglers. After chatting about the ins and outs of surf fishing, they recommended a few places to eat. We love to hit local restaurants when we travel, especially highly recommended local restaurants.
First up is Rusty's Seafood and Oyster Bar; I highly recommend Rusty's if you are in town. It is right on the water in Port Canaveral. The cruise ships are so close you can almost reach out and touch them. Although seafood isn't typically our favorite, we do love some great fish and chips, which is what we got. The food is excellent, and the views are beautiful.
Next up is La Catrina Mexican Restaurant. La Catrina has a beautiful outdoor eating space, and the entire restaurant has a unique and authentic feel with hand-painted tiles, murals, and rustic beams. The food is next level. I had a steak fajita; my wife had chicken and spinach enchiladas. The portions were very generous. We left with full bellies and a couple of to-go boxes.
Places To Stay in Cocoa Beach
There are a lot of choices when it comes to accommodations in Cocoa Beach. Many vacation rentals and hotels are on the water or within walking distance. Hilton Cocoa Beach Oceanfront and Best Western Cocoa Beach Hotel & Suites are popular choices for hotel chains. As the name suggests, Hilton is oceanfront and sits next to Lori Wilson Park. The Best Western is conveniently located close to the Cocoa Beach Pier, with many fun attractions nearby. Both hotels have fantastic amenities like a fitness center and outdoor pool.
Conclusion
There are plenty of great things to do in Cocoa Beach, Florida, from visiting the Kennedy Space Center to exploring the abundance of waterways. The beaches are beautiful, and the people are friendly. Check out Cocoa Beach for your next vacation.
About the Author:
Steve is the owner of Paddle About, a blog that's all about helping people get out and enjoy nature. He loves to kayak, camp, hike, and spend time outdoors with his wife and two kids. When he's not out exploring the great outdoors, Steve enjoys writing about his adventures and sharing tips for getting the most out of your outdoor experiences. He has a lot of interesting stories to share, and he's always happy to help others get more out of life.
This article originally appeared on Wealth of Geeks.