9 travel tips for couples
Do you want to travel the world with your partner in crime? Check out these great travel tips for couples!
To get out into the great unknown is one of the most rewarding experiences you can have in life. Doing the same with your significant other, your partner in crime, can make those adventures that much better. You'll both witness unforgettable moments and experience moving outside of your comfort zone in tandem.
Traveling as a couple will also give you an exclusive, inside look at the quirks and qualities that make your partner unique and one-of-a-kind—and vice versa. You'll learn about each other, and become closer and stronger because of it.
But, if you've never traveled with your significant other before those feelings of trepidation aren'tentirely misplaced. Those special quirks you discover in the process may not jive so well with your own, and you both might have different ideas on how to relax—which can stress everyone out in the process.
Don't worry. It's normal. Here are some helpful ways you can prepare for fun on your exciting adventure with your main squeeze, as well as for any issues that might arise.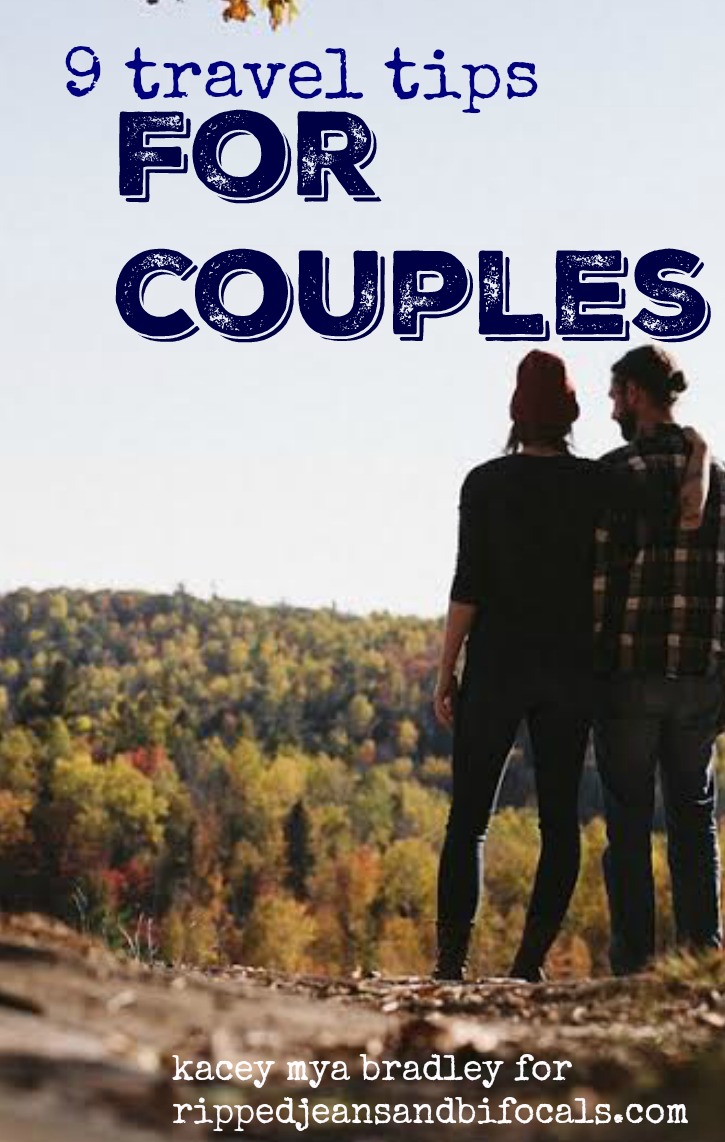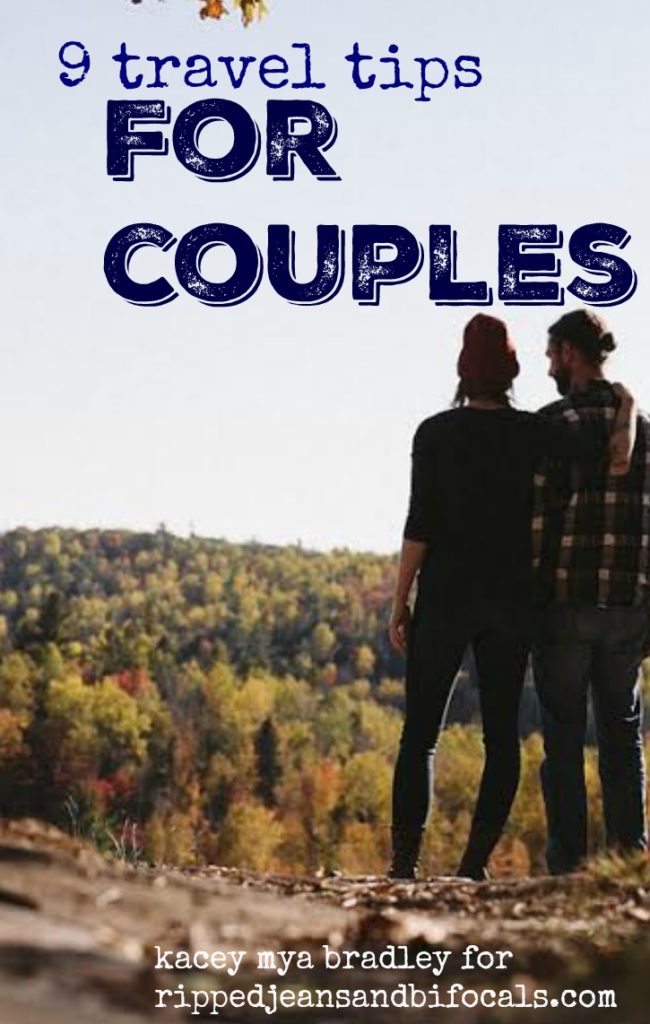 Plan the trip you'll take together—together
Rule one when traveling as a couple is plan together. If you hash out most big details at the beginning, you won't have so many surprises along the way. You'll also avoid any resentment or dissatisfaction that comes with activities or locations that your significant other doesn't like to do or want to visit. If you're more accustomed to being the 'planner' of your duo, make a conscious effort to include your partner. They'll feel equally part of the adventure, and you'll both learn about what the other likes to do for fun!
Make sure you talk numbers
Nobody really wants to talk about money. It's true. But, don't avoid the talk about your vacation budget. Make sure you both know what the limit is for spending, and where areas are a bit more flexible to splurge. Pay for big things ahead of time so you'll have less to worry about during your trip, and make sure you have a bit of a contingency—just in case. You can use a handy budget calculator for any destination to get you started.
Leave your work where it belongs—at work
Make sure that you both know that you are going to be disconnecting from your professional lives on vacation. This will allow you to leave that extra stress at home and focus on enjoyingeach other's company. There will be no unnecessary delays or distractions from emails and work drama. That all will be there when you get back, so take advantage o your time with your partner sans work commitments.
Consider turning off the social media
It's even wise to make social media a limited activity for the both of you during your travels as well. Find the thought scary? Turn it into an activity you are required to do together if quitting cold turkey makes you squeamish. Try going online only once a day or every two days to post some photos of your adventures (chosen together), or to say hello to those at home. If you keep the social media to a minimum (or disconnect all together), you'll find more time to appreciate the moments you share, and you'll find yourself lost in the awesomeness of the world you are discovering together.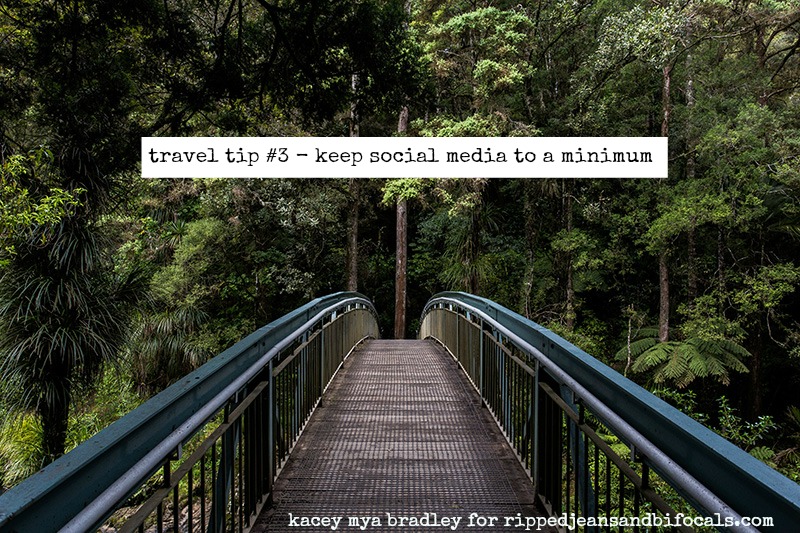 Make sure to schedule relaxation time
Don't book your holiday completely full of activities and itineraries. Yes, you should get out and see the amazing sites available to you, but you also don't want to burn yourself out either. You'll end up irritable and easy to anger. Plan real relaxation time together. You may find it also brings back the romance and passion that always seems to fizzle a bit during a stressful week at work. In fact, studies show that couples that travel together tend to have a better romantic life, as well as healthier relationships in general—so take advantage!
Get a little 'me' time
Don't forget though, it is also important to make sure you have time for yourself during your holiday. When you're both planning the trip, schedule in a day in which you both do your own thing. It'll be exciting when you come back together in the evening to tell each other what you both did and discovered throughout the day. o a step further and make it a bit of date night after your day apart. You can meet at a restaurant you agree on beforehand—like strangers on a solo holiday—and get to know each other all over again.
Let it 'all hang out'
Simply be unabashedly you. Grow out your beard like you've always wanted to, or go without any makeup if you want. You'll both get more comfortable with the 100% real versions of each other—without all the other noise that work and life usually throw at you. You'll be able to focus on the inner parts of yourselves and grow closer in the process.
Pick some spontaneous and weird things to do
Get excited about new places and let your inner child shine through. Pick a place on a map, and figure out a way to just pick up and drive there. Be open to not knowing what will happen next, and laugh at each other. You'll find you let all your guards down for once—and its fun!
Build dreams and goals together
There are always moments of introspection when you find yourself traveling to a new place. It could be a coastline, mountainside, a medieval village, wide-open countryside etc. that inspire you. Use that time with your partner wisely. Distance tends to give us new perspectives on issues normally in front of our faces. Talking about dreams and goals together (and revisiting them periodically) will help you both be more connected and unified. You'll be able to encourage and hold each other accountable on the road and when you return.
Travel has the ability to bring people closer together in ways that are at times unexplainable.  Sharing the experience is sometimes the only way for someone to understand. Decide to take an adventure with your partner in crime. Navigating the possible hiccups along the way will be worth the rewards in memories, life lessons and personal growth you both pick up along the way. The world is your oyster—go explore it!
Kacey Mya Bradley is a lifestyle blogger for The Drifter Collective.
Throughout her life, she has found excitement in the world around her. Kacey graduated with a degree in Communications while working for a lifestyle magazine. She has been able to fully embrace herself with the knowledge of nature, the power of exploring other locations, cultures, and styles, while communicating these endeavors through her passion for writing and expression. Her love for the world around her is portrayed through her visually pleasing, culturally embracing and inspiring posts. The Drifter Collective: An eclectic lifestyle blog that expresses various forms of style through the influence of culture and the world around us. Check out Kacey on Twitter.
I hope you've enjoyed these travel tips for couples…I know it makes me want to pack my bags! If you've enjoyed this post, come follow us on Facebook and Pinterest for more fun!
Follow Ripped Jeans and Bifocals's board Travel Ideas on Pinterest.