Driving the 2018 Mazda CX-9 Grand Touring All Wheel Drive
(This post may contain affiliate links. Read my full disclosure.)
There is something just awesome about driving a brand new car. Thanks to the awesome folks at DriveShop USA and Mazda, I got to drive the 2018 Mazda CX-9 Grand Touring All Wheel Drive for a week. I loved the car and was sad when our week together came to an end but I'm excited to share some details with you.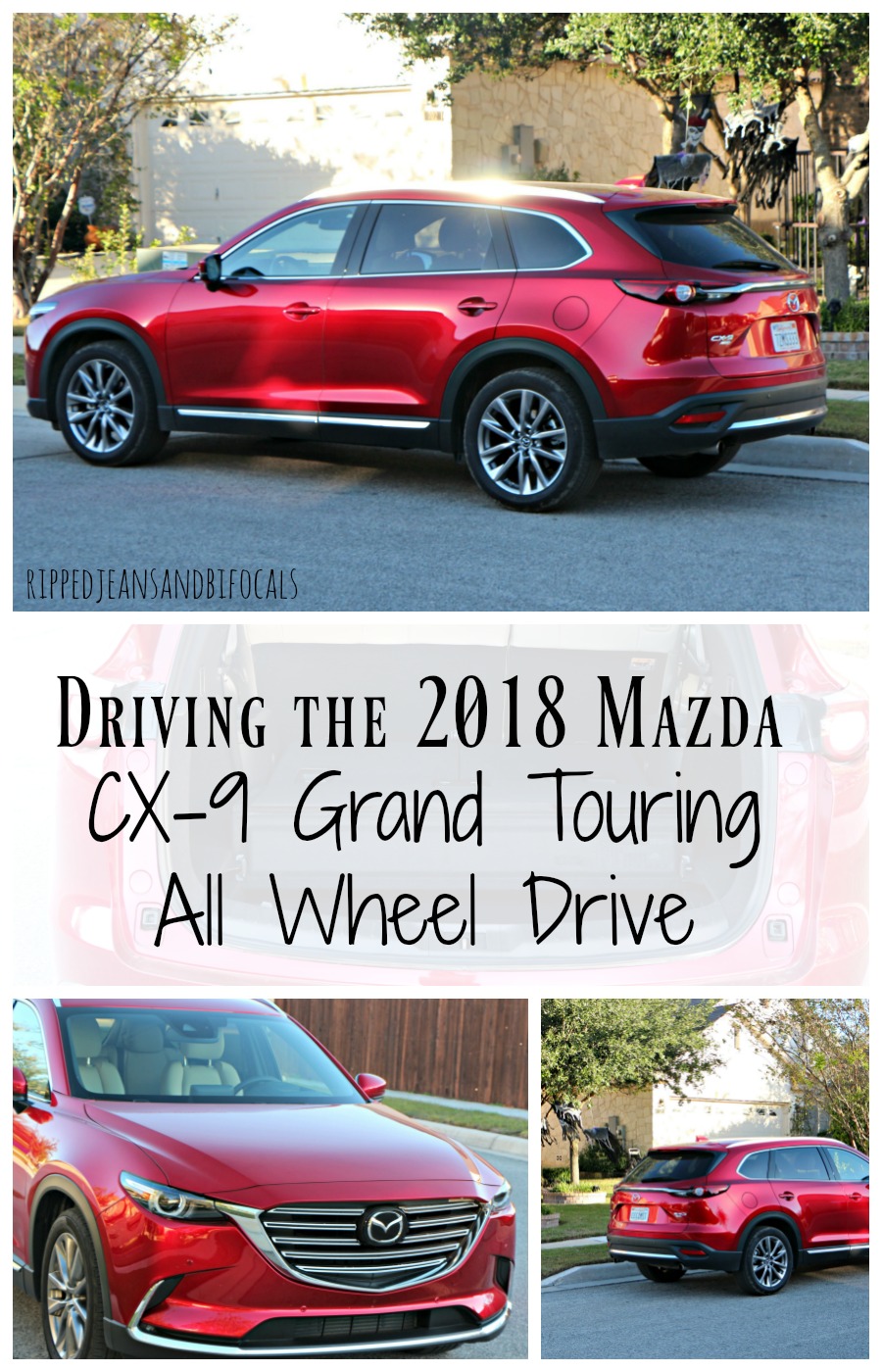 Driving the 2018 Mazda CX-9 Grand Touring All Wheel Drive
If you're in the market for a new car, the Mazda CX-9 is worth a look. It's sassy and sporty looking and it definitely doesn't have the look of a "mom car" but it's super roomy.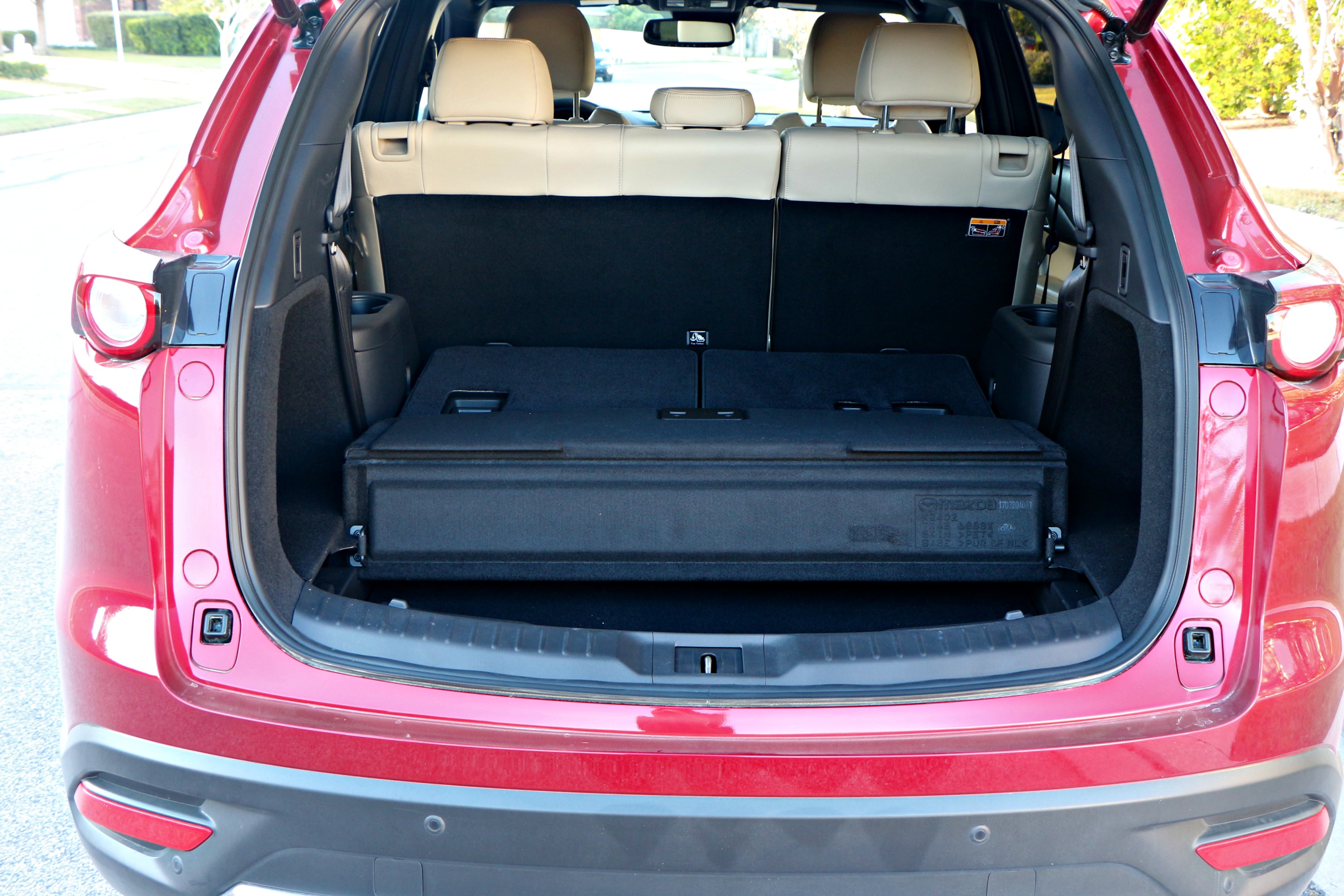 This car was smooth and sleek and I loved driving it around town.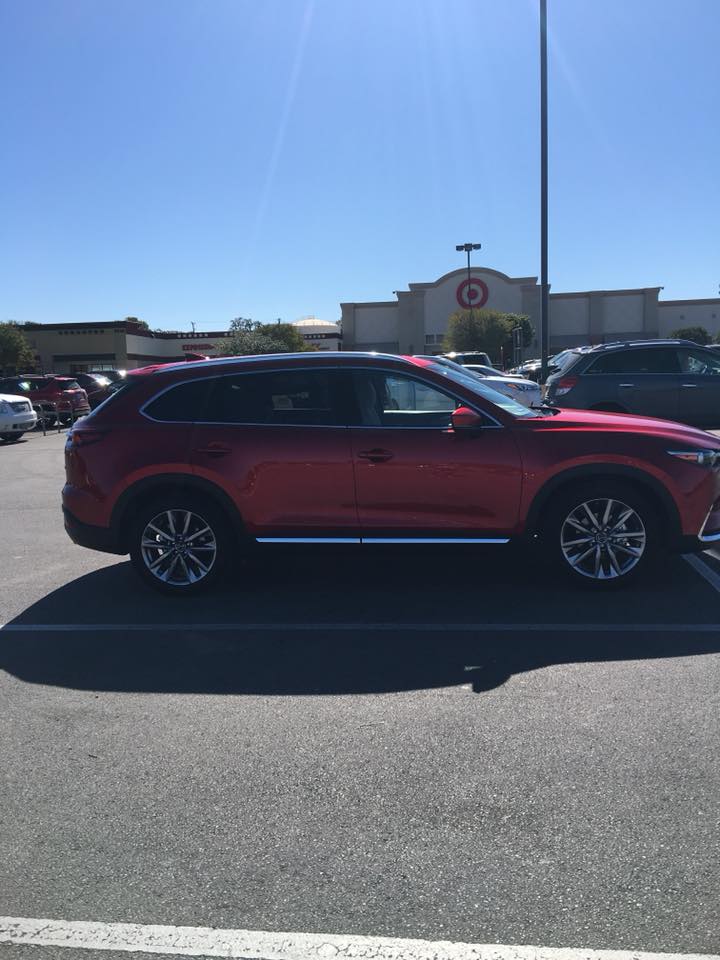 Did I mention how awesome it is to drive a brand-new car? I probably did.
Here are some of the highlights of the 2018 CX-9 All Wheel Drive:
Improved second row for both greater comfort and easier third-row access and greater sound insulation;
All 2018 CX-9 models receive Smart City Brake Support (SCBS) for the first time;
Mazda's CX-9 has earned a reputation for excellence, being named a finalist for both North American Utility Vehicle of the Year and World Car of the Year for 2017;
The CX-9 features many new drivetrain technologies, including its world-first Dynamic Pulse Turbocharger system, which helps CX-9 deliver both outstanding immediate torque and top-of-class fuel-efficiency;
The three-row Mazda CX-9 is available with real wood, Nappa leather and aluminum trim in the new Signature trim level;
Signature trim elevates CX-9 into a premium competitive set, complementing its already outstanding driving dynamics – a trait for which all Mazda's are known;
Because of lightweight, efficient SKYACTIV Technologies, CX-9 is approximately 250 lbs. lighter than its predecessor. Even with the weight loss, CX-9 is now one of the quietest vehicles in its class, thanks to generous amounts of sound deadening.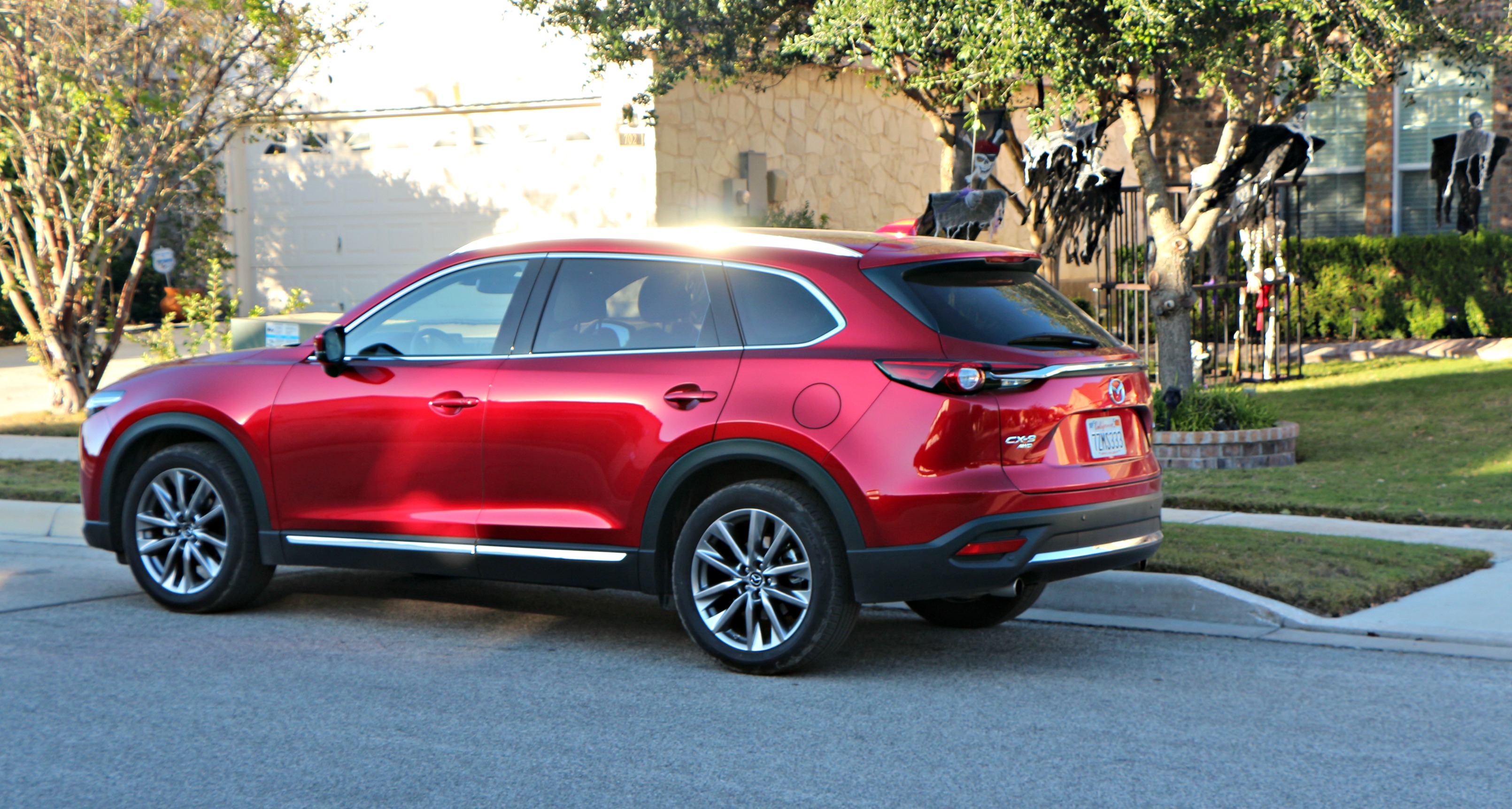 This car had a really luxurious feel. The leather interiors were butter-soft and the real wood and aluminum trim really just contributed to the overall high end vibe. Mazda has a great reputation for making sound, road-worthy vehicles but I felt like I was driving a luxury car…and I liked it!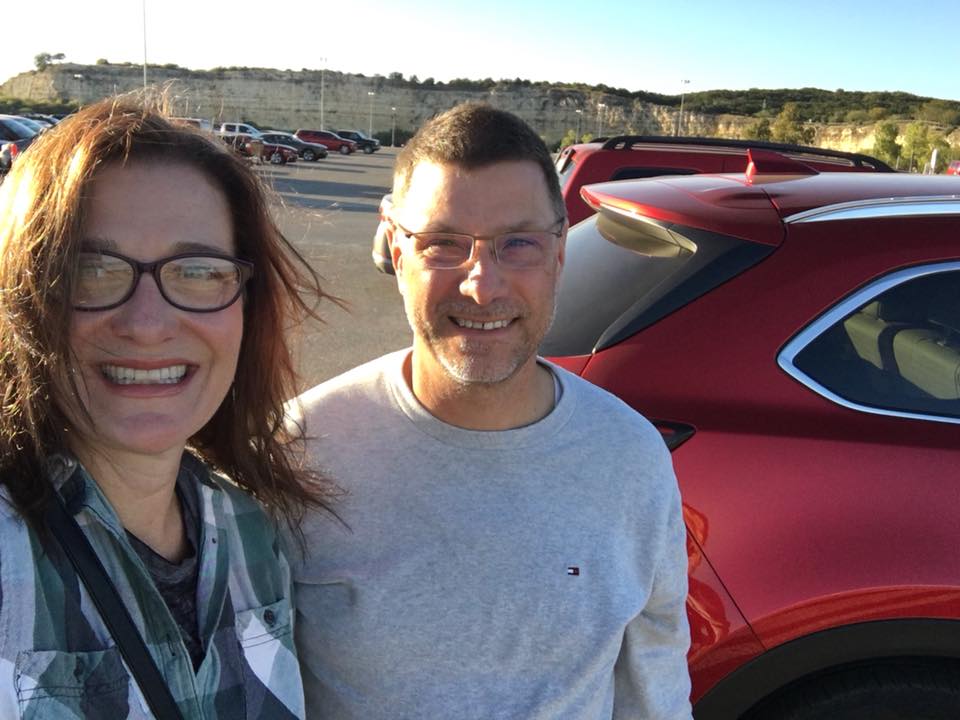 We got the opportunity to drive the Mazda CX-9 around San Antonio in October. Here's us at our date night. We went to Fright Fest at Six Flags Fiesta Texas. If you like creepy clowns, you'll want to put that on your list of things to check out next October.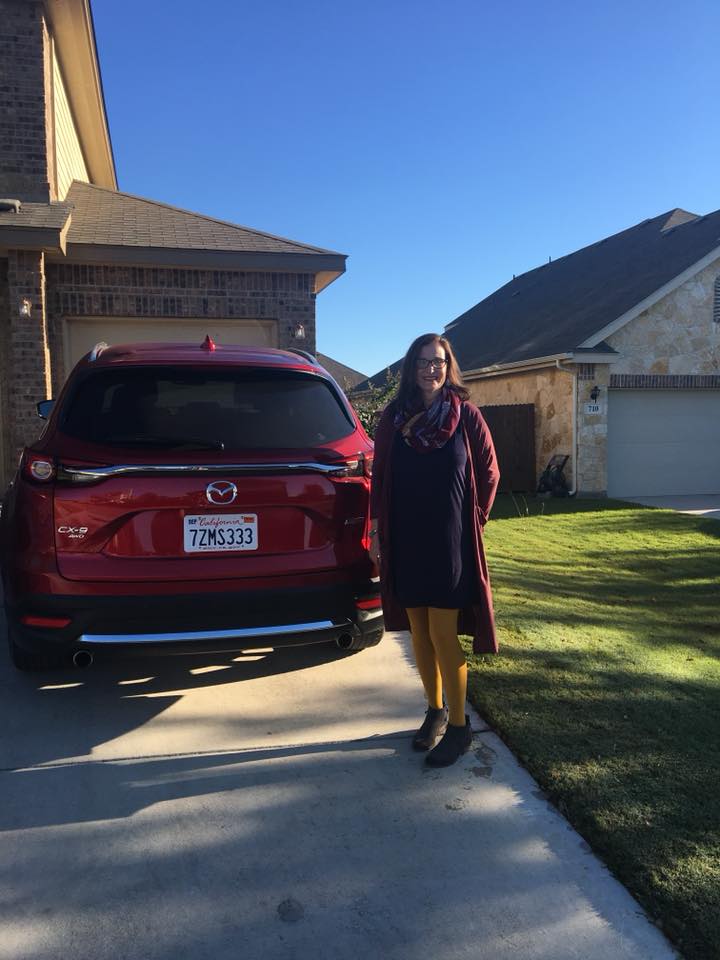 Me on that one sort of almost cold day in San Antonio.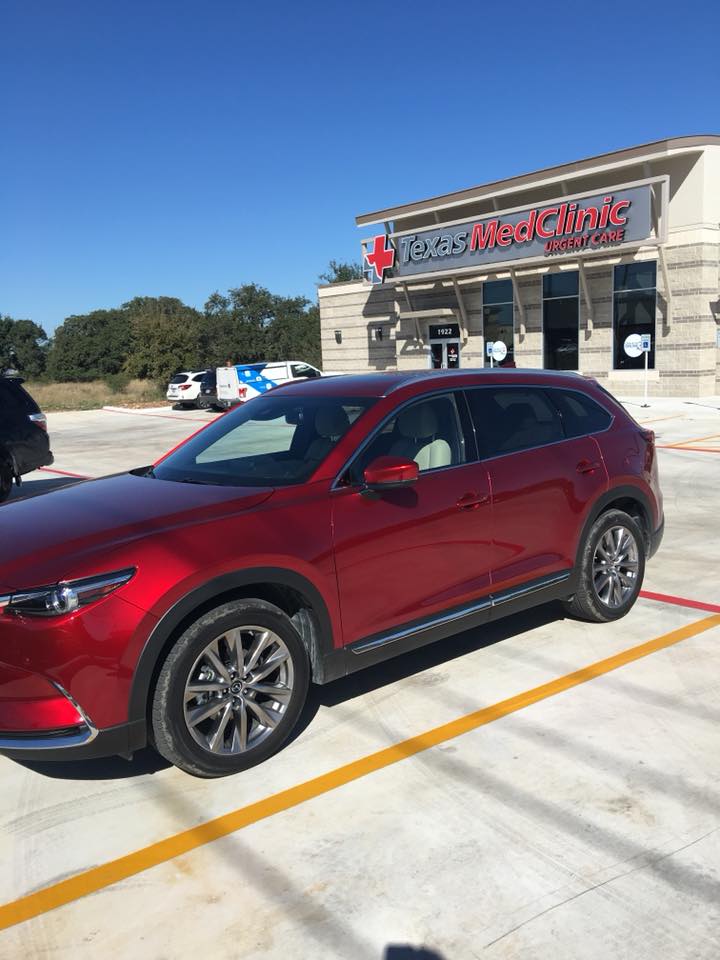 I drove the Mazda CX-9 All Wheel Drive to New Braunsfels for a media event at the new Texas Med Clinic. I got royally lost, which is about typical for me but I enjoyed the sunshine and the drive in this beauty.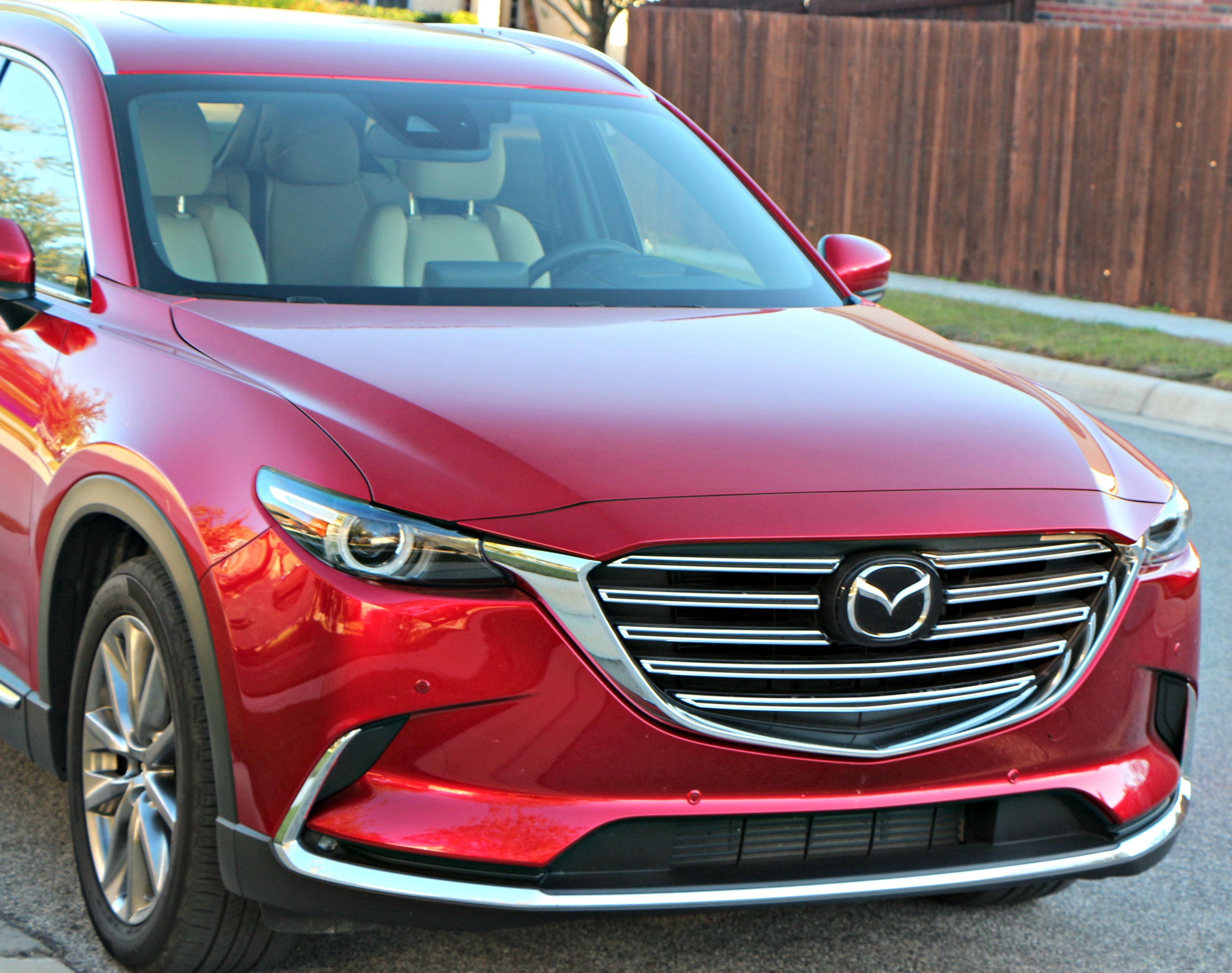 This is a great-looking, great performing and still practical (because yes, that's still important, even when the car is red and shiny) car.
Available packages and options:
Power Driver's Seat and Heated Side Mirror Package includes:
Power driver's seat with power lumbar support
Heated front cloth seats
Heated outside mirrors
Auto On/Off Headlights
High Beam Control
Lane Keep Assist
Lane Departure Warning
Mazda Radar Cruise Control with Stop & Go
Rain Sensing Wipers
Smart Brake Support
Options:
Snowflake White Pearl Mica Paint (Extra Cost Option)
Machine Gray Metallic Paint (Extra Cost Option)
The MSRP is around $32,000.
Thank you to my friends at Drive Shop and Mazda for allowing me to drive the 2018 CX-9 Grand Touring All Wheel Drive. It was sweet and I was sorry to see pick up day come around. Sad trombone.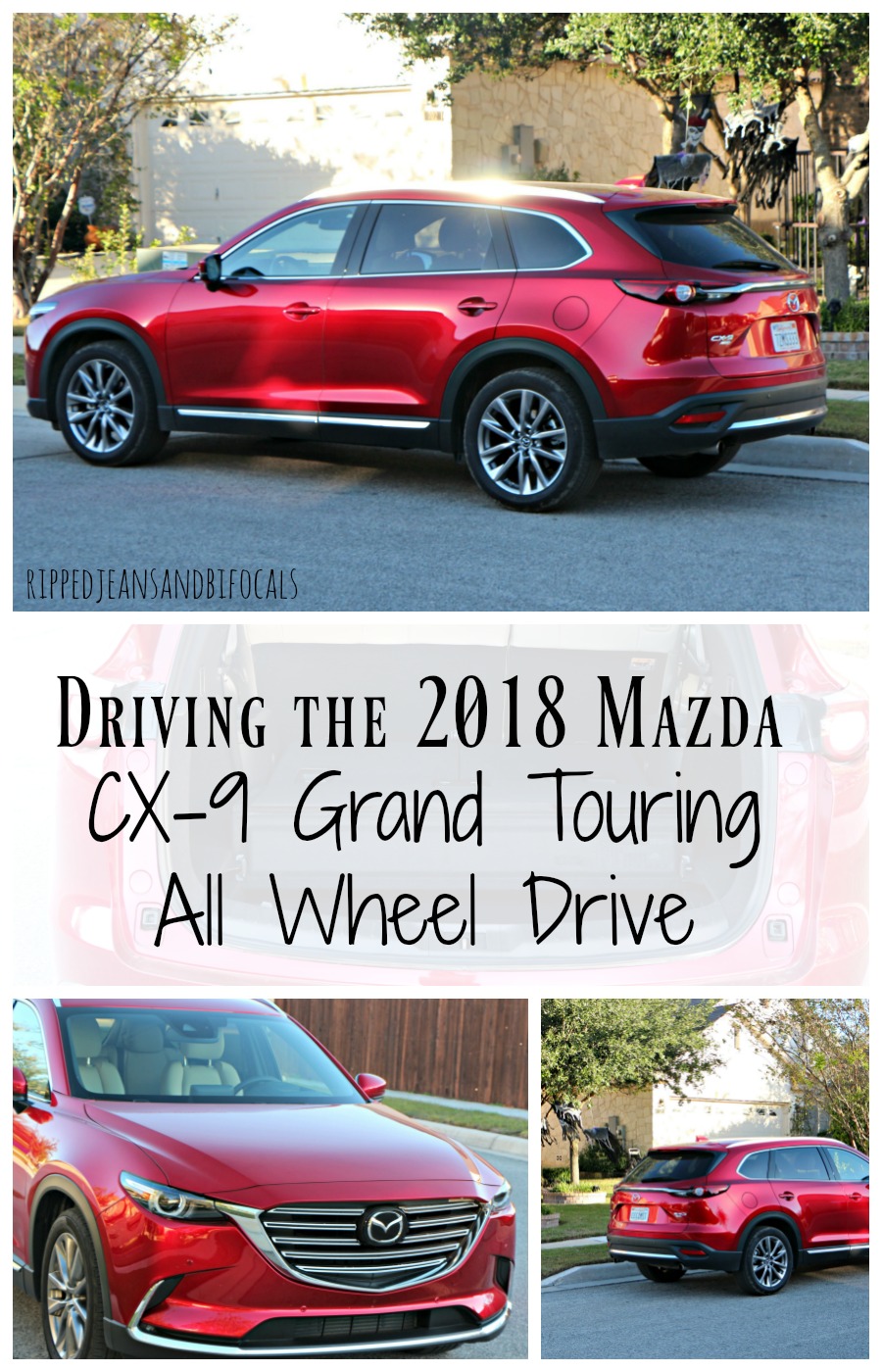 You might also like: