How to Get Ready for your First Disney Cruise
If you're reading this, you are probably getting ready to go on your first Disney Cruise or your're searching for tips on how to get ready for your first Disney Cruise. Maybe you're doing research and trying to figure out whether a Disney Cruise is right for you. The answer is yes, by the way. You. Should. Go.
A Disney Cruise is my family's very favorite way to vacation…I could tell you it's "for the kids" but nope. I love Disney Cruises just as much as they do.
Disclaimer: We are a participant in the Amazon Services LLC Associates Program, an affiliate advertising program designed to provide a means for us to earn fees by linking to Amazon.com and affiliated sites
I would consider us "cruise people." We've been on six cruises in the past seven years – two of them Disney Cruises. Our next Disney Cruise is 49 days away but who's counting? Just kidding. I'm TOTALLY counting and you probably are, too. That is part of the fun! I don't claim to know everything there is to know about cruising…although to get to that level of knowledge is definitely a life goal! That said, I've picked up a few bits of knowledge on what works and what doesn't and I have some tips about how to get ready for your first Disney Cruise to pass on. By the way, this is my favorite subject so if I don't answer your questions, please don't hesitate to ask.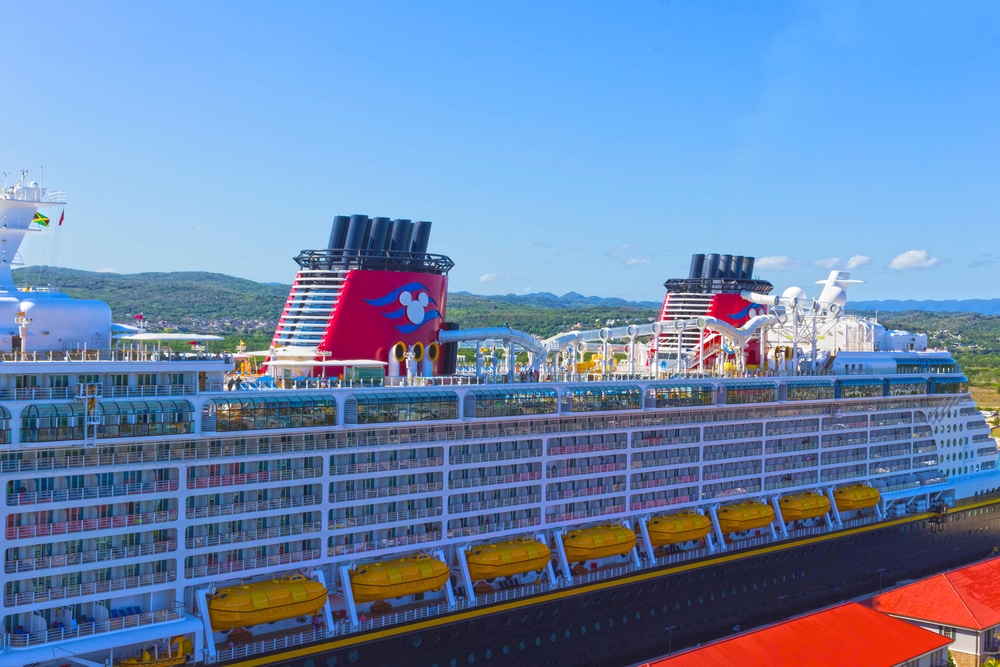 How to get ready for your first Disney Cruise
1. Download the Disney Cruise App
Go to the iTunes Store or the Google Play Store and get the Disney Cruise Line app…it's free. Make sure the other travelers in your party that have smart phones download it as well.
While you're getting ready to go on your cruise, there's a fun cruise counter to remind you how many days to go…as if you aren't already counting. Once you're on board, that's where the Disney Cruise Line app is worth its weight in Dole Whips. You can use your mobile devices to communicate with other members of your party and generally stay in the know about what's happening on board.
You can also use the Disney Cruise Line app to access the Navigator, which is the ship's daily newsletter that tells you what time the character meet and greets are, movie and show times, and much, much more. Paper copies of the Navigator are delivered to your stateroom but I liked being able to access everything on my phone, too.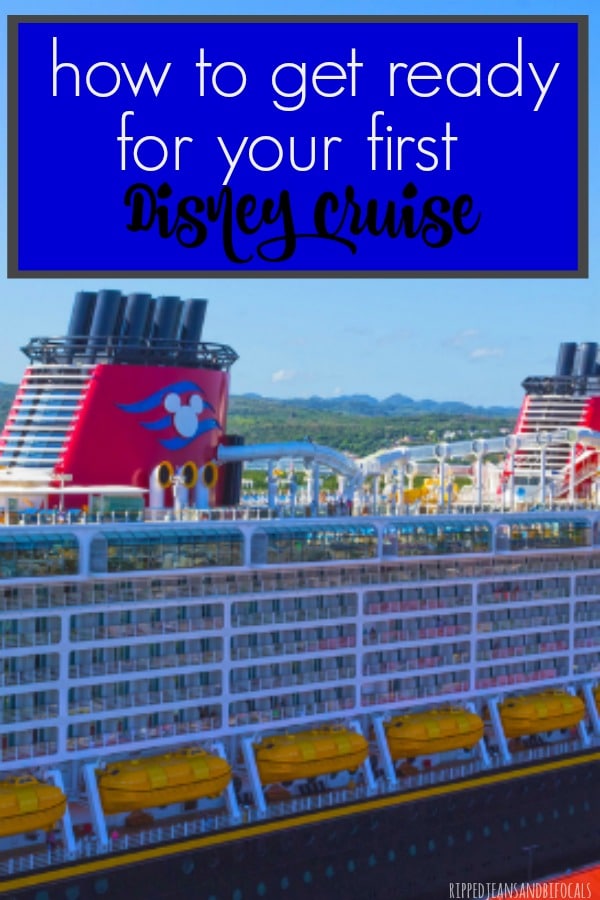 2. Reserve on-board activities early
One of the reasons a Disney Cruise is so awesome is all that is included. There are a few things you'll have to reserve in advance and a few extras you'll have to pay for that aren't included in the price of your cruise. These include spa treatments, shore excursions and specialty dining, like Palo and Remy.
Packing for a cruise and feel overwhelmed? Here are 20 cruise packing checklists for you to check out!
Character meet and greets on Disney Cruises are free and the wait is so much shorter than it is in the Disney parks. A TON shorter. We love meeting the characters at the parks but I hate that sometimes and hour or more is sucked up waiting in line. You won't have that on board Disney Cruise Line. However, some of the character meet and greets require reservations. This is typically the princess meet and greets and Anna and Elsa, who usually have their own meet and greets.
You'll want to make sure you're 100 percent ready for those autographs…check out these fun Disney autograph books:
These things are popular and fill up fast, so don't wait until the last minute to book. Says the girl who was disappointed because she couldn't get a same-day appointment for a massage on the beach at Castaway Cay.
For first-time Disney cruisers, you can book activities and special experiences 75 days out. You will want to be booking these activities at midnight on the first day bookings are open for you. I know that sounds a little crazy but everything fills up fast and the Castaway Gold and higher and the concierge level cabins will be able to get in and book earlier than you, so some things will already be full, even if you're an ultra early bird.
3. Check in early
You can check in for your cruise online before you arrive at port…and you should! You'll save time at the port…and really, you want to be on the ship having fun and not standing in line messing with paperwork, right?
You can check in online 75 days out up until four days out. If you're a Platinum or Gold Castaway Club Member (AKA frequent Disney cruisers) or if you're sailing Concierge, you'll be able to check in and book activities earlier.
4. Schedule the Character Call – Possibly the most fun part of getting ready for your Disney Cruise
You can schedule a free, pre-recorded call from a Disney character to generate excitement about your upcoming cruise…or reveal the fact that there is a cruise in your family's near future. This is really fun…and no, Mickey and Minnie don't talk back but this really gets everyone pumped up about going on a Disney Cruise.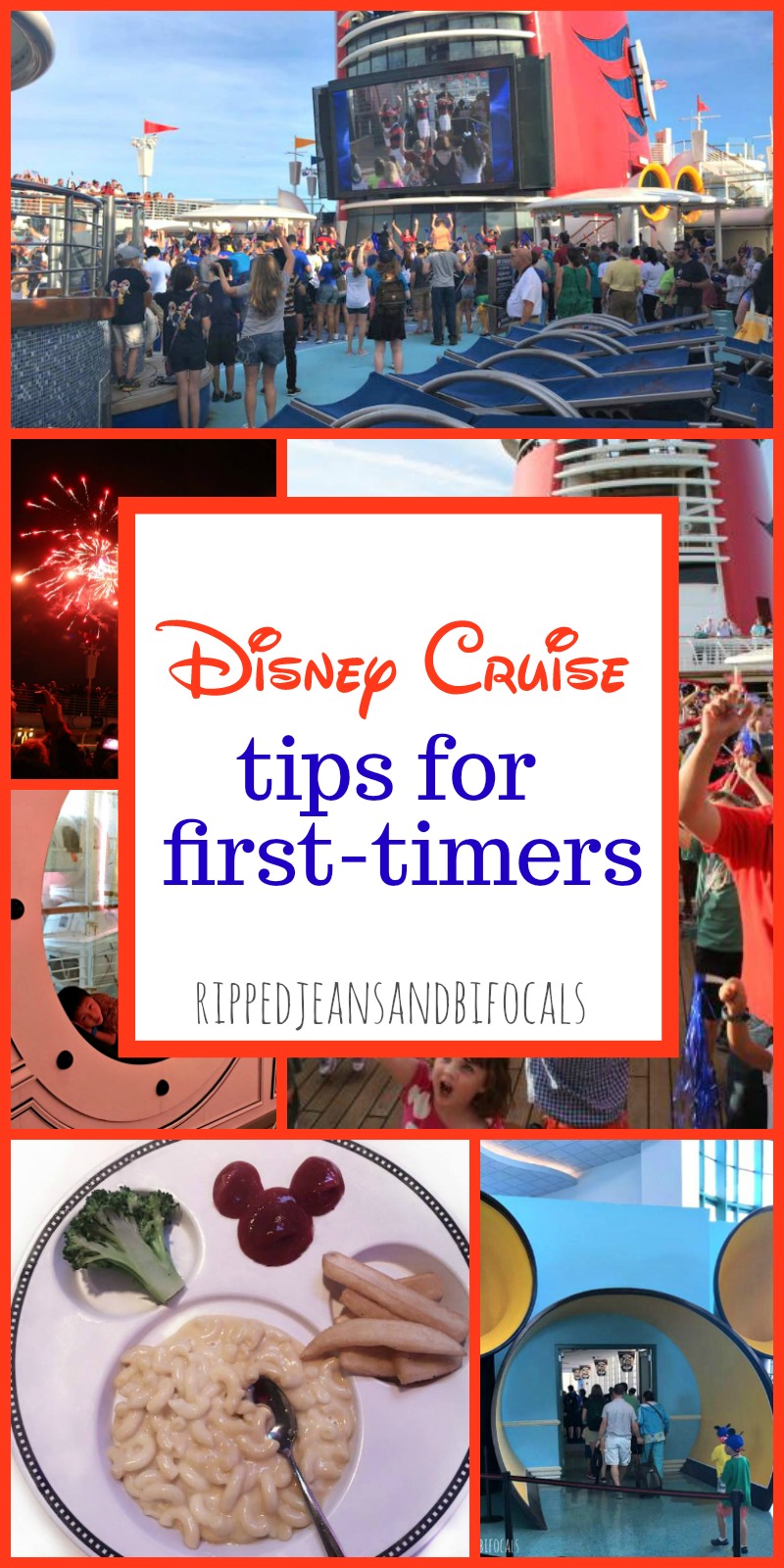 5. My BEST tip on how to get ready for your first Disney Cruise: Record the moment you walk onto the ship
Okay, this might be a spoiler but I wish someone had told me this part. When you walk onto the ship for the first time, record your experience…or ask the family ahead of you to do it. Or the family behind you. Just make sure the video is rolling – it's magical.
When we stepped on board the ship, the Cast Member inside asked us our family's last name. "Robbins" we said without questioning why. I mean…it seemed like a simple enough question.
"Please welcome aboard the Robbins Family."
This was shouted into a microphone and all the crew standing nearby clapped and cheered as we crossed the threshold.
I almost cried.
This immediately set the tone for the entire trip and also? Now I know what it feels like to be visiting royalty.
6. Prepare to Party Like a Pirate
Our sailing's Pirate Party was the second night. Yes…Pirate Night is a thing on a Disney Cruise and you want to be a part of it. Trust me, you do.
The festivities started on deck at 10 p.m. with music, characters and dancing but many people were in their pirate gear for dinner. It's fun to see how creative people get with their costumes. Don't think you have to cart an entire pirate costume on board if you don't want to. Disney Cruise Line provides you with a couple of pirate basics that will definitely make you feel like saying "AARRRGH."
Need to shop for your pirate costume? I gotcha covered:
Also, Disney is the only cruise line that does fireworks at sea. They do not disappoint.
If you're looking for more information on Pirate Night, my pal Liana from Insider Families has a complete guide to Pirate Night you should check out.
7. Decorate Your Door with fun, decorations from Etsy
Shouting out loud and proud is fun on any cruise but the design of the Disney Cruise Line's stateroom doors give you so many fun options.
I've included a couple of links to door decorations from Etsy shops I like HERE and HERE.
You can also participate in the Fish Extender gift exchange. It was a lot of work but a lot of fun. After our first Disney Cruise, I said "I'm glad we did that once but never again."
Yeah. Guess who's signed up for Fish Extenders on her next cruise? This girl.
8. Make a must-do list
Do you want to have a massage on the beach? Eat at Palo? Take a selfie with Minnie Mouse in her pirate costume (so adorable by the way.)
There is SO MUCH on a Disney Cruise and it goes so fast. Jot down a list of must-do's…AKA things you'll feel short-changed about if you don't experience. Although seriously? I don't think you can feel short changed on a Disney Cruise. There are so many people dedicated to making the experience magical for you. If you don't know what you should do, read some blogs and ask questions of experienced Disney Cruisers to get and idea of what activities might appeal to you.
Because it is magical.
Wanna hit the pool in style? Check these cute suits out:
9. Book your next cruise on board
It's common knowledge cruise ship 101 that you should book your next cruise on board. You'll enjoy discounts that other travelers don't have access to and get personalized attention on what cruise to select.
Go on your Disney Cruise with the expectation that you will want more…because you will. If you get the opportunity to attend a presentation on booking Disney Cruises or joining the Disney Vacation Club, don't dismiss it because it's too salesy. Yes, the objective is to try to sell you stuff but it comes with the very best personal attention and discounts.
Related post: Best Disney Cruise Tips
There are often incentives to attend these presentations, too. There's an office set up on board for this very purpose – find it and see what they're offering.
10. Don't compare Disney to any other cruise line
I will tell you that a Disney Cruise will spoil you for any other cruise line. A Disney Cruise is an experience all its own. If you're an experienced cruiser, you'll definitely have some insider info that will help you rock your Disney Cruise. But, a Disney Cruise is just different. It's special. It's magical.
It's like that crazy roller coaster ride where you get off, laugh and immediately say "Let's go again."
It's just like that.
If you want more info on Disney Cruises (or fun family travel in general) go visit my friends at Jones Family Travel. They take Disney Cruising to an epic level. Check it out:
Need more info on how to get ready for your first Disney Cruise? You might also like:
14 things that are awesome about a Disney Cruise
1o tips to help you get the most out of Castaway Cay
Ultimate Disney Cruise Pack List