How to make the perfect eggnog martini
(This post may contain affiliate links. Read my full disclosure.)
Christmas is really the "most wonderful time of the year." Christmas is also the most stressful, overscheduled, and expensive time of the year. That's why you need to know how to make the perfect eggnog martini. I'm here for you.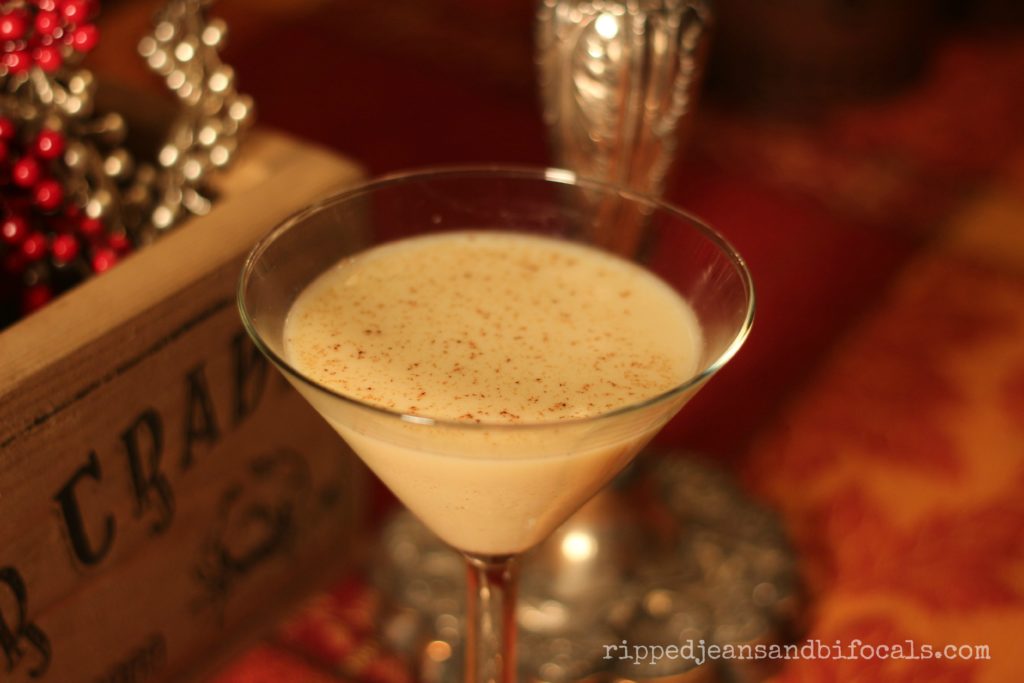 This, my friend, is the Perfect Christmas Martini AKA the eggnog martini. If you like eggnog but want just a little something different, you have to try this delicious eggnog martini recipe. And, it has a story.
How to make an eggnog martini
So, this delicious eggnog martini has a story behind it and the story appears in this book called Martinis and Motherhood: Tales of Wonder, Woe, and WTF. If you have Kindle Unlimited, it's a free download, otherwise, you can order a paperback.
I have Kindle Unlimited, by the way. If you like to read, it's worth the purchase and makes a great holiday gift for someone who likes to read.
Martinis and Motherhood is an anthology full of short stories about motherhood. There are funny, sweet, and poignant tales of motherhood that fall in line with the theme of "Wonder, Woe, and WTF."
The story I wrote about our Christmas in 2013 is in the WTF section, which should surprise exactly no one. Each essay in this book comes with a corresponding cocktail recipe so it's like getting a book of stories and a book for your bar all in one.
The recipe is at the end of this post so if you want to skip right to it, just scroll to the bottom.
The title of my story is called "Wreck the Halls" where I talk about how my expectations of the perfect holiday went slightly awry. There was pneumonia. There were Magic Erasers (which really are magic, by the way.) There was yelling and crying.
By the way, I think Magic Erasers are a perfectly acceptable gift to give for a baby shower or an adoption welcome home gift.
The story begins when my husband and I woke up the day after Christmas to find our walls decorated with Sharpies and our bathroom was covered in about four rolls of toilet paper that had "somehow" become separated from the toilet paper roll. Good times. It wasn't Santa's elves, by the way.
If you want to know more than that, buy the book. It makes a great hostess gift, stocking stuffer, or even a white elephant gift. And it's on Amazon…and you know you've got stuff in your Amazon cart already, right? What are you waiting for?
But, back to the eggnog martini recipe!
Buy this great book – it includes my eggnog martini recipe plus lots of wonderful stories: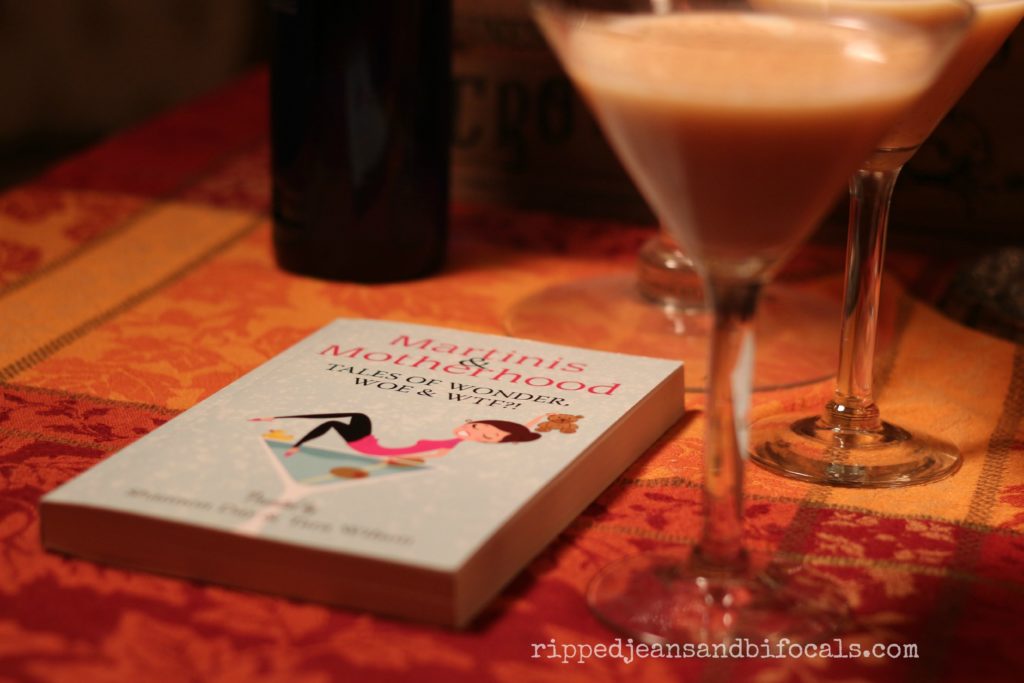 And, full disclosure: I am not usually an eggnog person but this is some good stuff. The almond liqueur adds something special and I totally channel my inner Ellen Griswold as I shake this baby up…and isn't there just something about a martini that makes you feel really and truly grown up?
Here are the martini glasses I have. If you're entertaining and want to use disposable, you can grab these. No dishes to wash.
Recipe for the Perfect Christmas Martini:
1 1/2 oz. vodka
1 1/2 oz. Amaretto or generic almond liqueur
1 1/12 oz. eggnog
Nutmeg and a cinnamon stick, for garnish
Method:
Fill a metal cocktail shaker with ice and add all listed ingredients, except for garnishes
Shake it, Ellen Griswold style, while humming your favorite Christmas song.
Strain into your martini glass of choice, sprinkle nutmeg on top, and drop in a cinnamon stick
Toast: To breaking tradition, the wonder of Christmas, and the magic of Magic Erasers
Cheers to a catastrophe-free holiday season!
P.S. I've always bought my eggnog at the store and have never attempted to make it from scratch. If you're so inclined, here's an eggnog recipe from Savoring the Good to check out.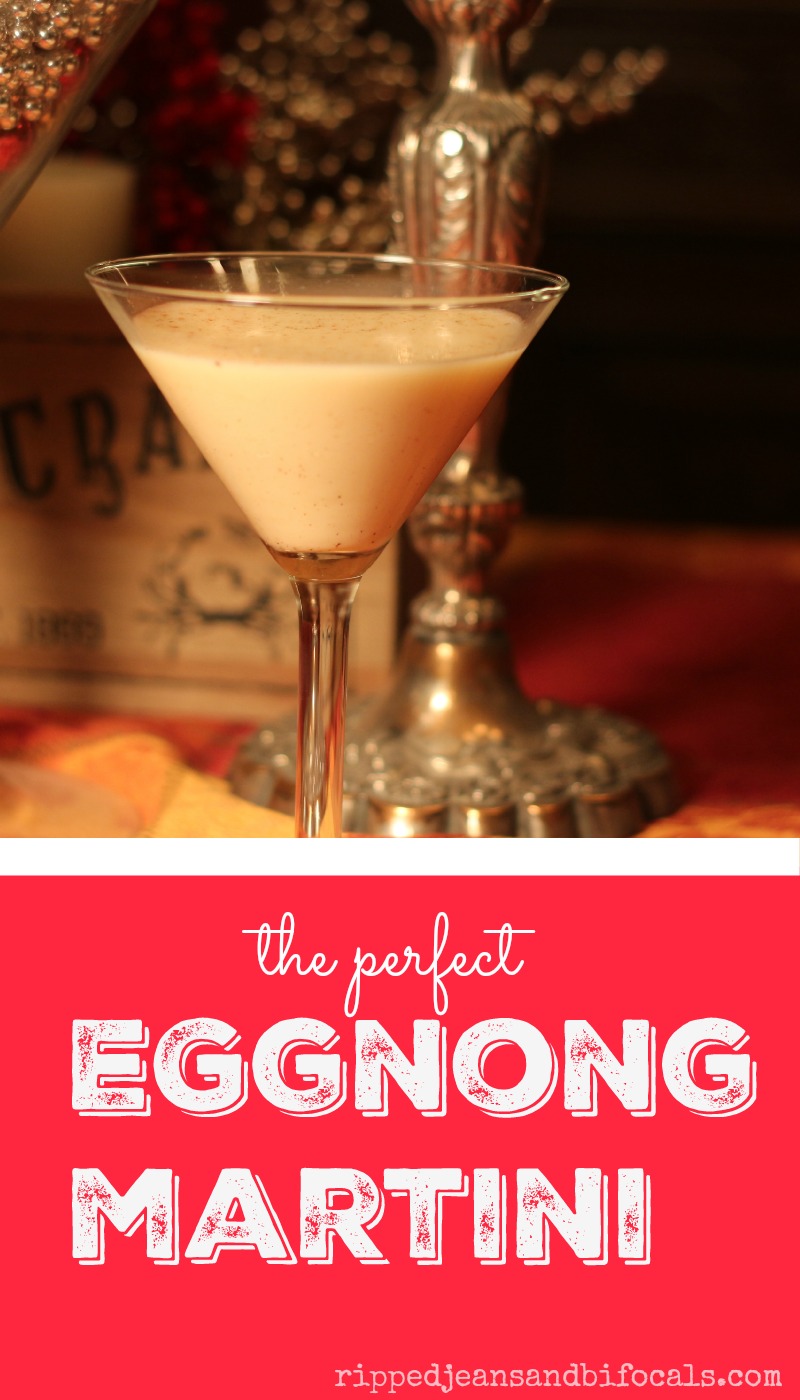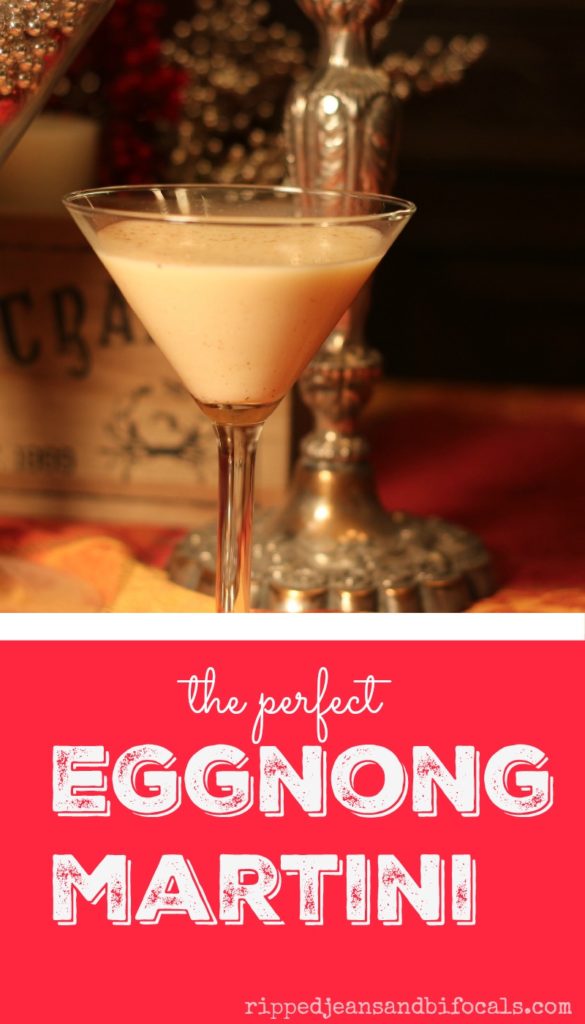 Related Reading:
25 Super Easy Christmas Crafts for Kids