Christmas is really the "most wonderful time of the year." Well…it is and it isn't.
Christmas is also the most stressful, overscheduled and expensive time of the year.
So in other words, you need this: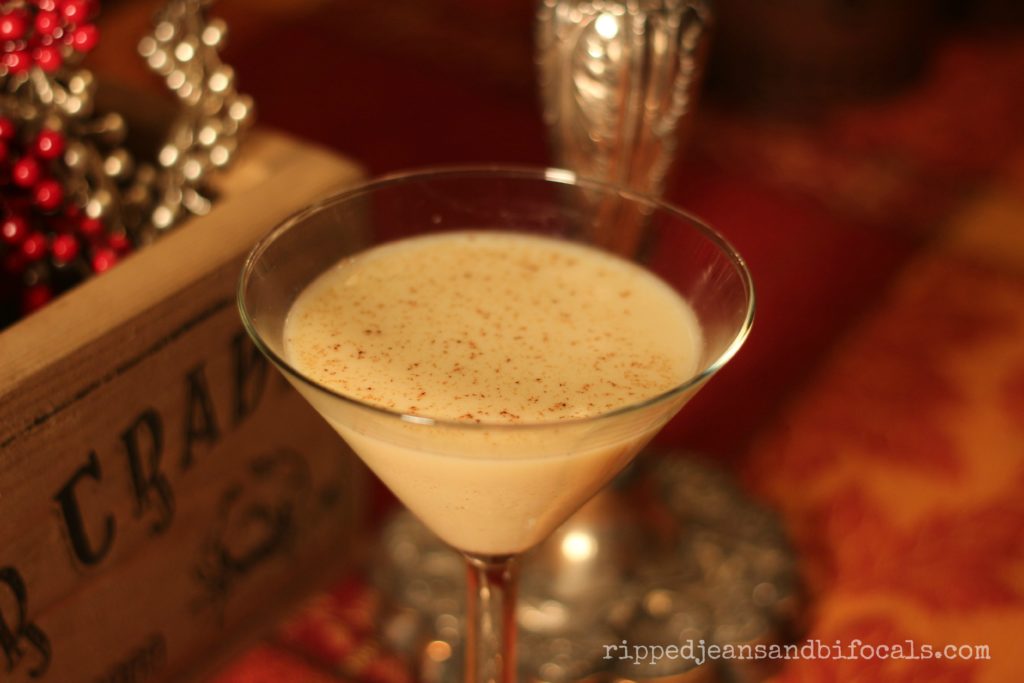 This, my friend, is the Perfect Christmas Martini. If you like eggnog but want just a little something different, you have to try this delicious eggnog martini. And, it has a story.
How to make an eggnog martini
Disclaimer: We are a participant in the Amazon Services LLC Associates Program, an affiliate advertising program designed to provide a means for us to earn fees by linking to Amazon.com and affiliated sites. This post may also contain affiliate links to other sites where I will be paid a commission by the seller if you make a purchase.
As much as I'd love to take credit for the concoction of this beautiful eggnoggy glass of goodness, my friend Shannon is the mixologist who came up with this one. And when I say Shannon, I mean Shannon of Martinis and Motherhood, so yeah…she knows her stuff when it comes to martinis.
So, this delicious eggnog martini has a story behind it. Shannon and my other friend Tara published a book this summer called Martinis and Motherhood: Tales of Wonder, Woe and WTF. It's funny, sweet and poignant tales of motherhood written by moms. And, I am in this book! My portion is under the "WTF" section which should surprise exactly no one. Each essay comes with its own personalized cocktail and this is the cocktail that she designed for mine. Since it's getting to be about that time, I thought I would share Shannon's recipe for the perfect Christmas cocktail:
[amd-yrecipe-recipe:1]
Toast: To breaking tradition, the wonder of Christmas and the magic of Magic Erasers
My essay in Martinis and Motherhood: Tales of Wonder, Woe and WTF is called "Wreck the Halls." It's about my family's experience in the Christmas of 2013 which is to be hereinafter referred to as the Christmas of WTF. There was pneumonia. There were Magic Erasers (which really are magic, by the way.) There was yelling and crying.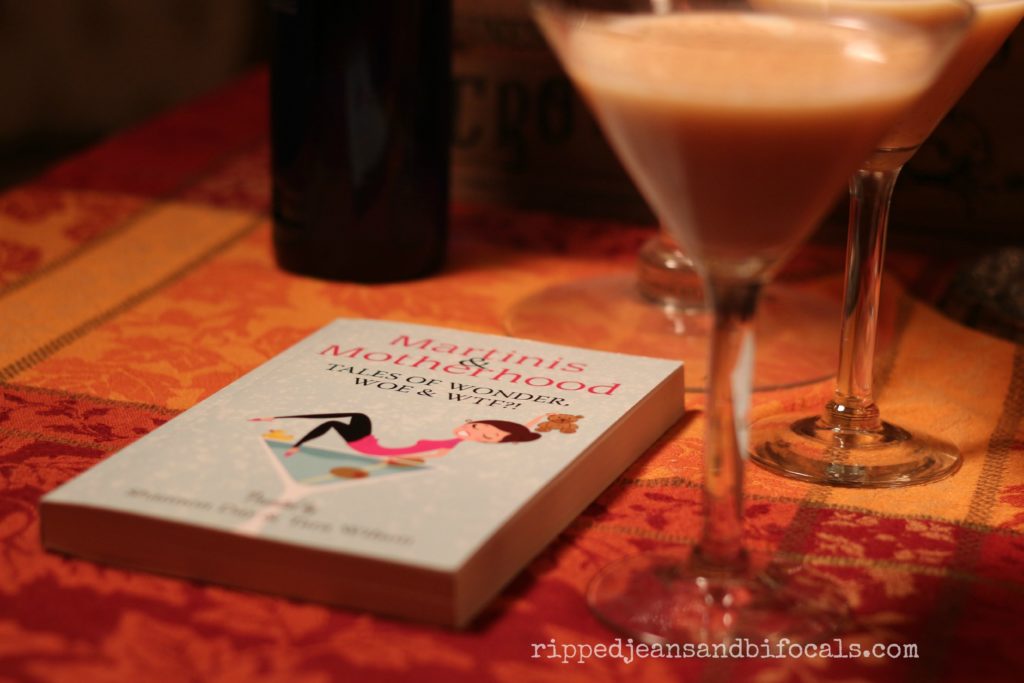 If you want to know more than that, buy the book. It makes a great hostess gift, stocking stuffer or even a white elephant gift. And it's on Amazon…and you know you've got stuff in your Amazon cart already, right? What are you waiting for?
Buy this great book – it includes my eggnog martini recipe plus lots of wonderful stories:
And, full disclosure: I am not really an eggnog person but people, this is some good stuff. The almond liqueur really adds something special and I totally channel my inner Ellen Griswold as I shake this baby up…and isn't there just something about a martini that makes you feel really grown up? Or is that just me?
Here's to a catastrophe-free holiday season, people. Cheers! If you have a Christmas recipe or "favorite cocktails" board on Pinterest…here you go: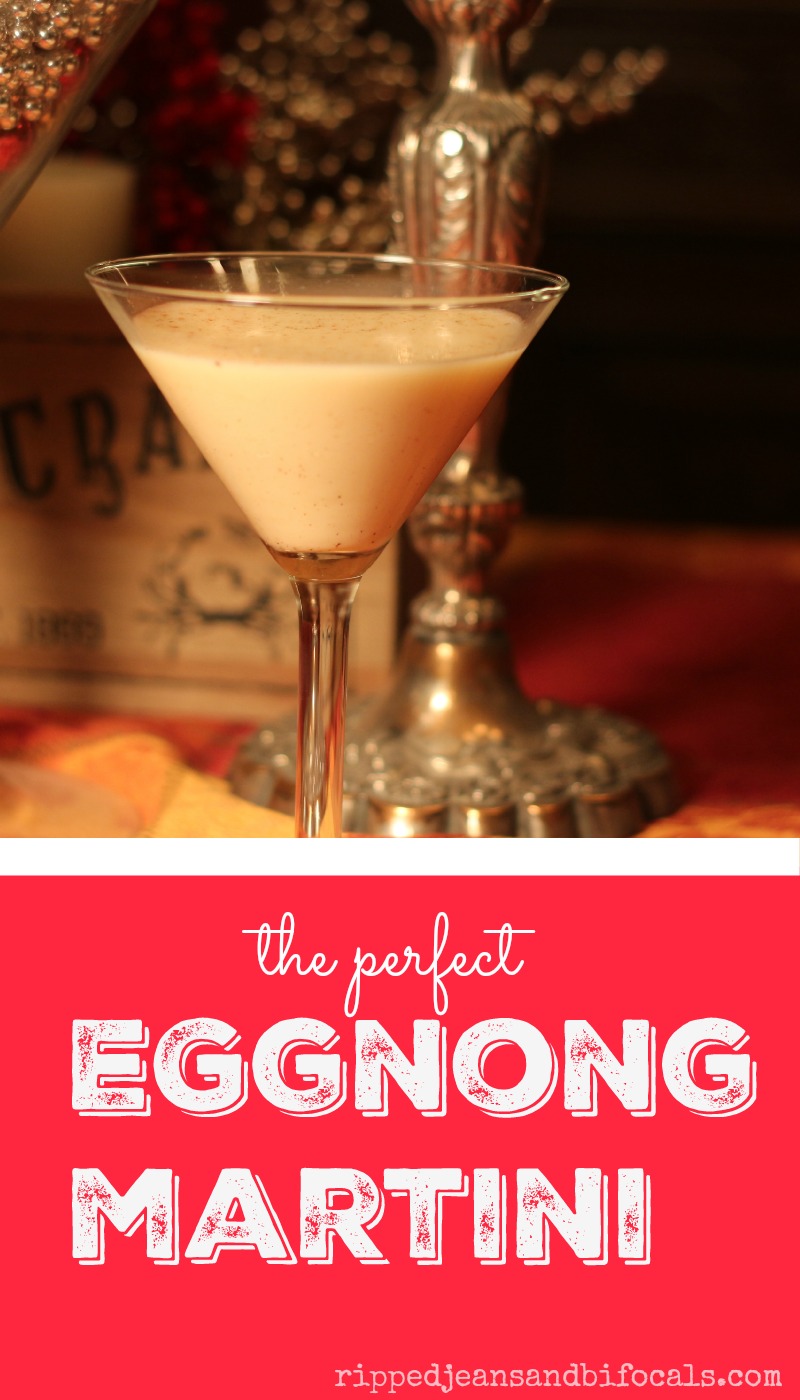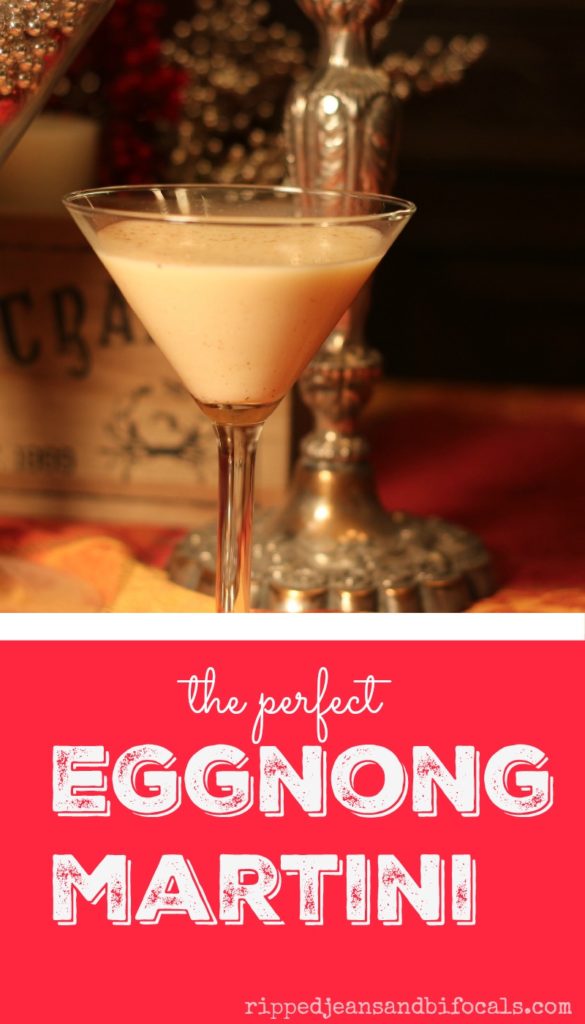 Related Reading:
25 Super Easy Christmas Crafts for Kids