The Seven Seas Food Festival at SeaWorld: Now through May 30
(This post may contain affiliate links. Read my full disclosure.)
The Seven Seas Food Festival at SeaWorld San Antonio is happening now through May 30. Here's what you need to know. My husband and I have this thing we do together every year. It's absolutely our favorite date night…except it happens during the day so I guess we have to call it "date day." The Seven Seas Food Festival at SeaWorld is a total foodie paradise and it comes to SeaWorld San Antonio every spring. We never miss it and yes…we go to SeaWorld without the kids for this. It's a "just us" thing that we've come to look forward to each year. I'm excited to share all the details with you in the hopes that you will make this your new favorite "date day."
The Seven Seas Food Festival at SeaWorld – The thing you need to in May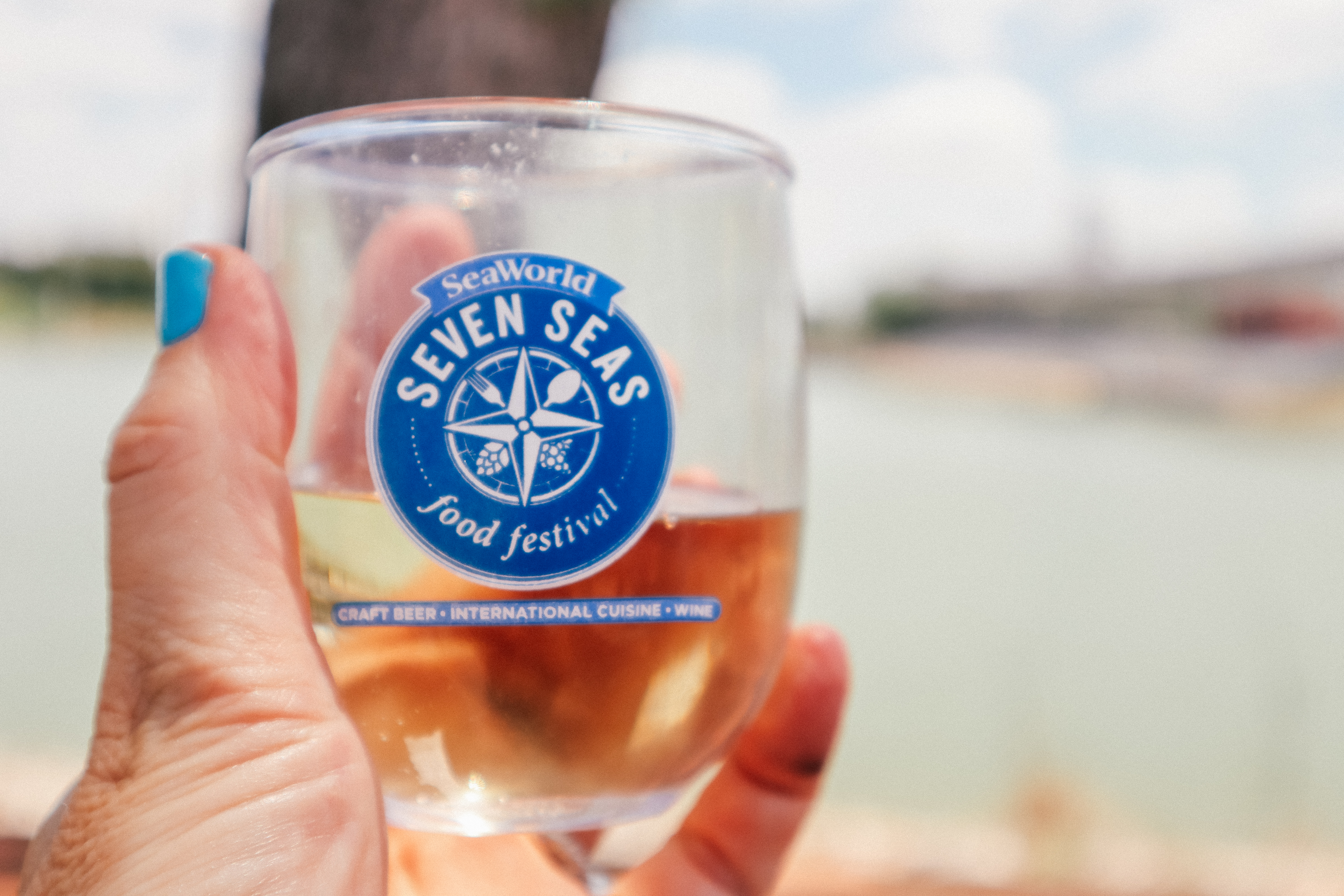 We were hosted by SeaWorld San Antonio. All opinions are mine.
What is the Seven Seas Food Festival?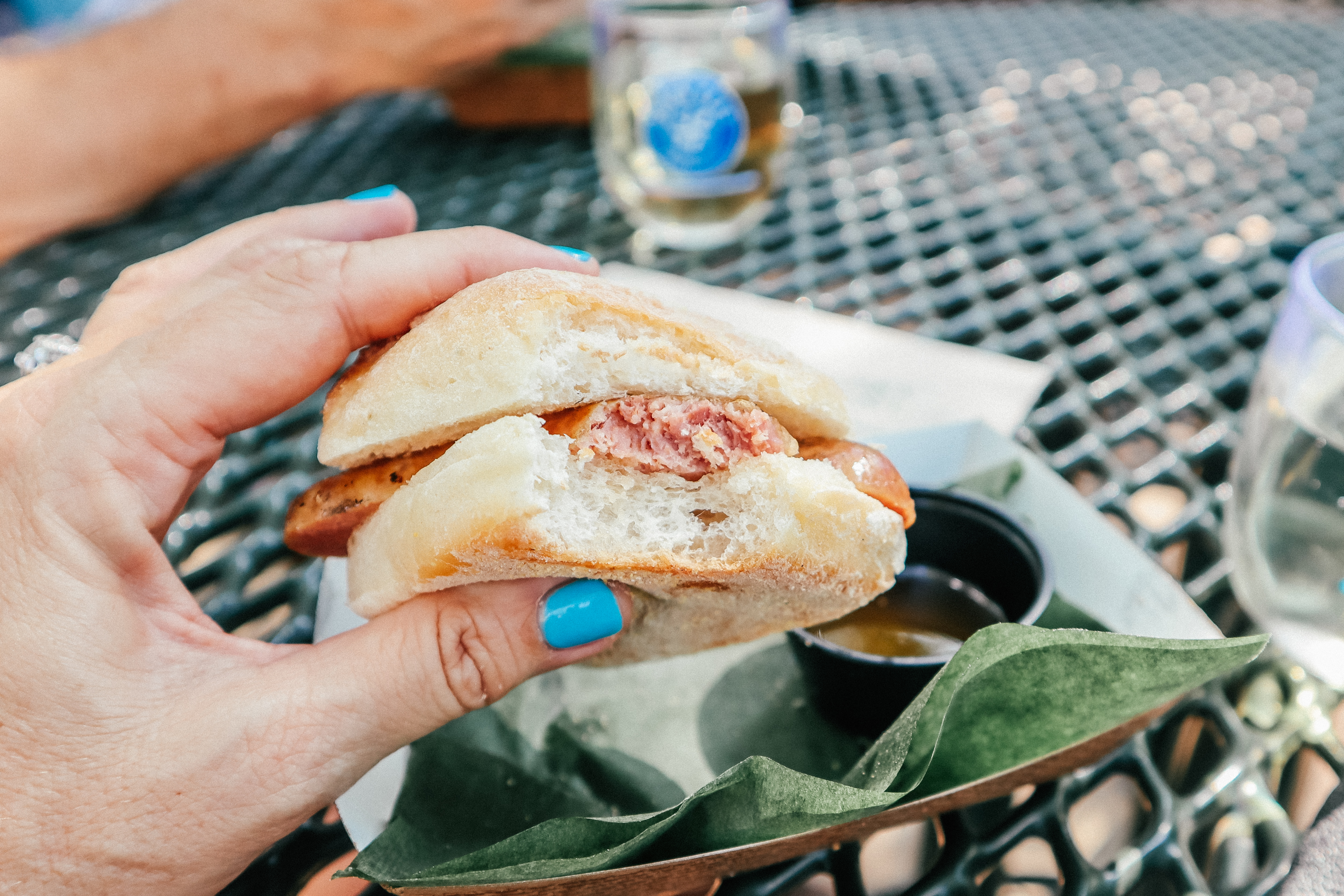 If you're thinking food at SeaWorld consists of popcorn buckets and quick service meals, then think again. Executive Chef Scott Ronczkowski has prepared some serious delights for SeaWorld visitors. You don't have to come to SeaWorld San Antonio with the express purpose of enjoying the Seven Seas Food Festival, although that's how we do it. You can enjoy this fun event in conjunction with an ordinary park visit but I recommend doing a separate visit just to enjoy all the food and beverage experiences, if possible.
How much does the Seven Seas Food Festival Cost?
While you can purchase individual food items, your best value is a sampler lanyard. These are available at any of the food booths and cost $45 for a 10 sampler punch card and $60 for a 15 sampler punch card. You can pop the lanyard around your neck and not have to worry with pulling cash out every time you want to get something.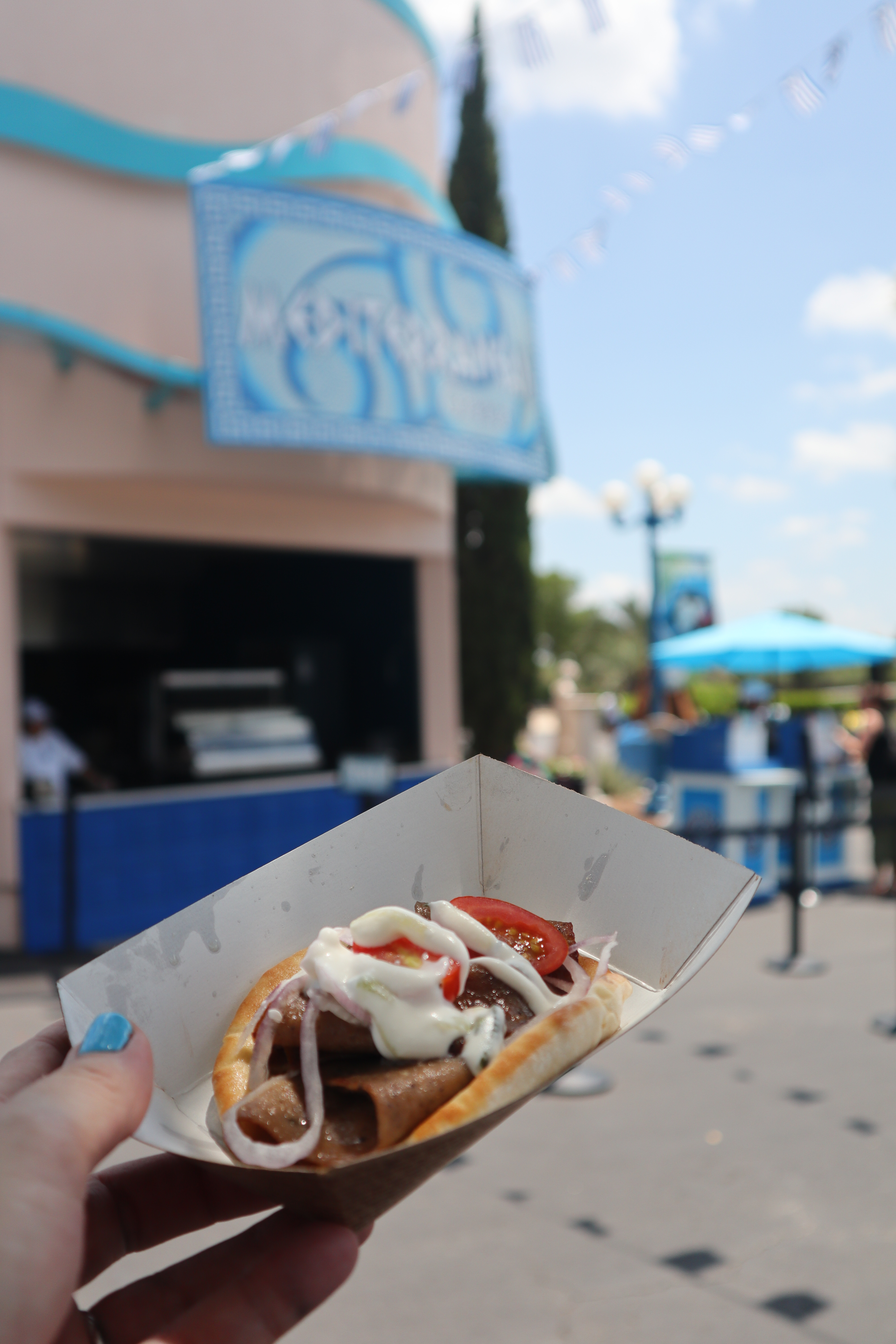 If you are a a season pass holder, you'll get a three sampler punch card free with the purchase of a 15 sample punch card.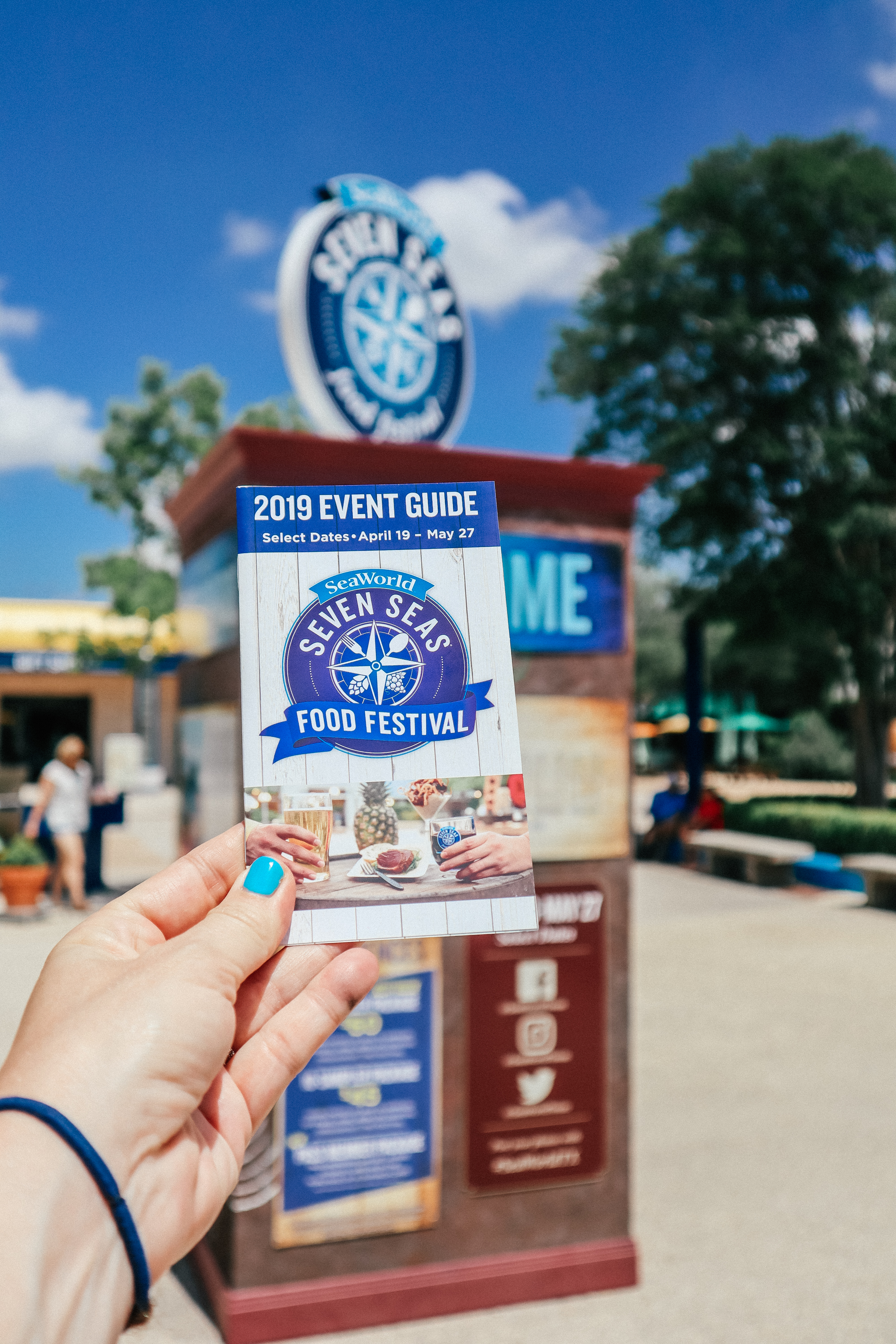 Park admission isn't included.
What kind of food is available at the Seven Seas Food Festival?
This year's selections offer delicious bites and sips from Greece, Italy, Spain, Japan, Jamaica, Gulf of Mexico, France, Brazil and Hawaii. All of the booths offer some sort of spirits and non-alcoholic beverages. There are also other places throughout the park to get beer, wine and mimosas. There's even a tequila tasting booth if that's your thing.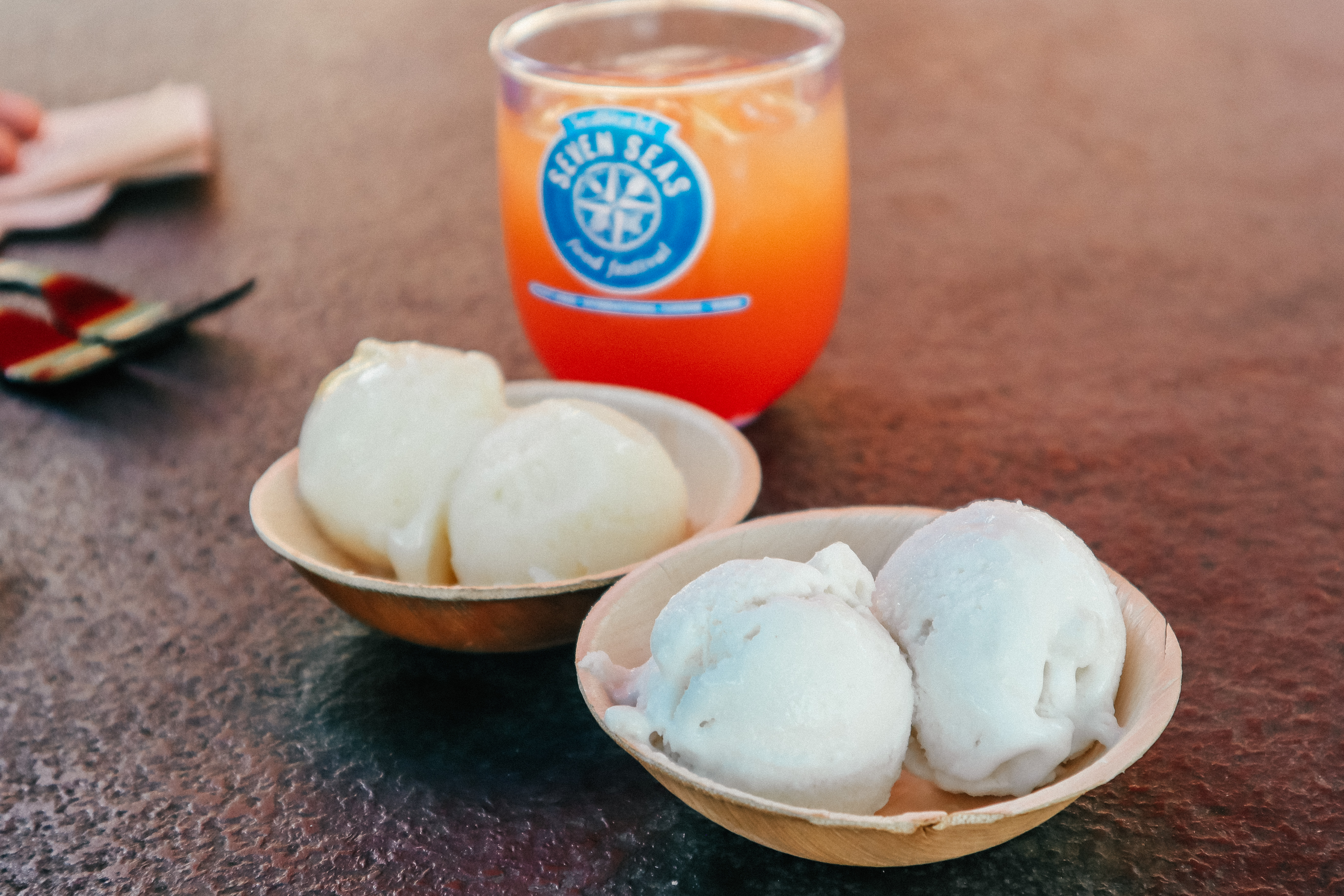 There is also regular park food available, although some of the quick service kiosks aren't available.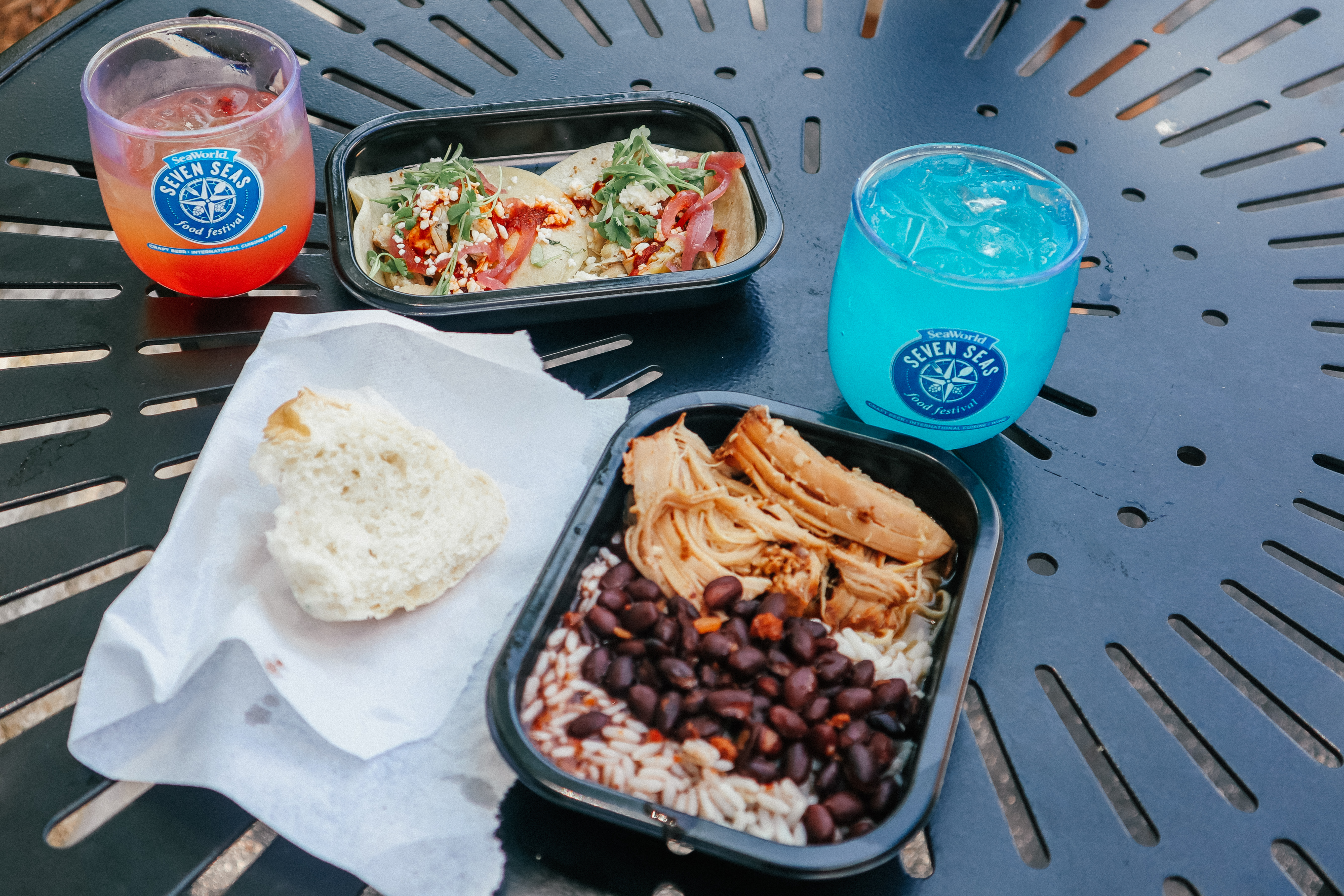 Other things to know
Be prepared to be asked for your ID multiple times. You'll typically be asked when you order and when you pick up your food and beverages. I'm pretty sure there is little doubt in anyone's mind that I'm over 21 but we were ID'd each time we ordered an alcoholic beverage.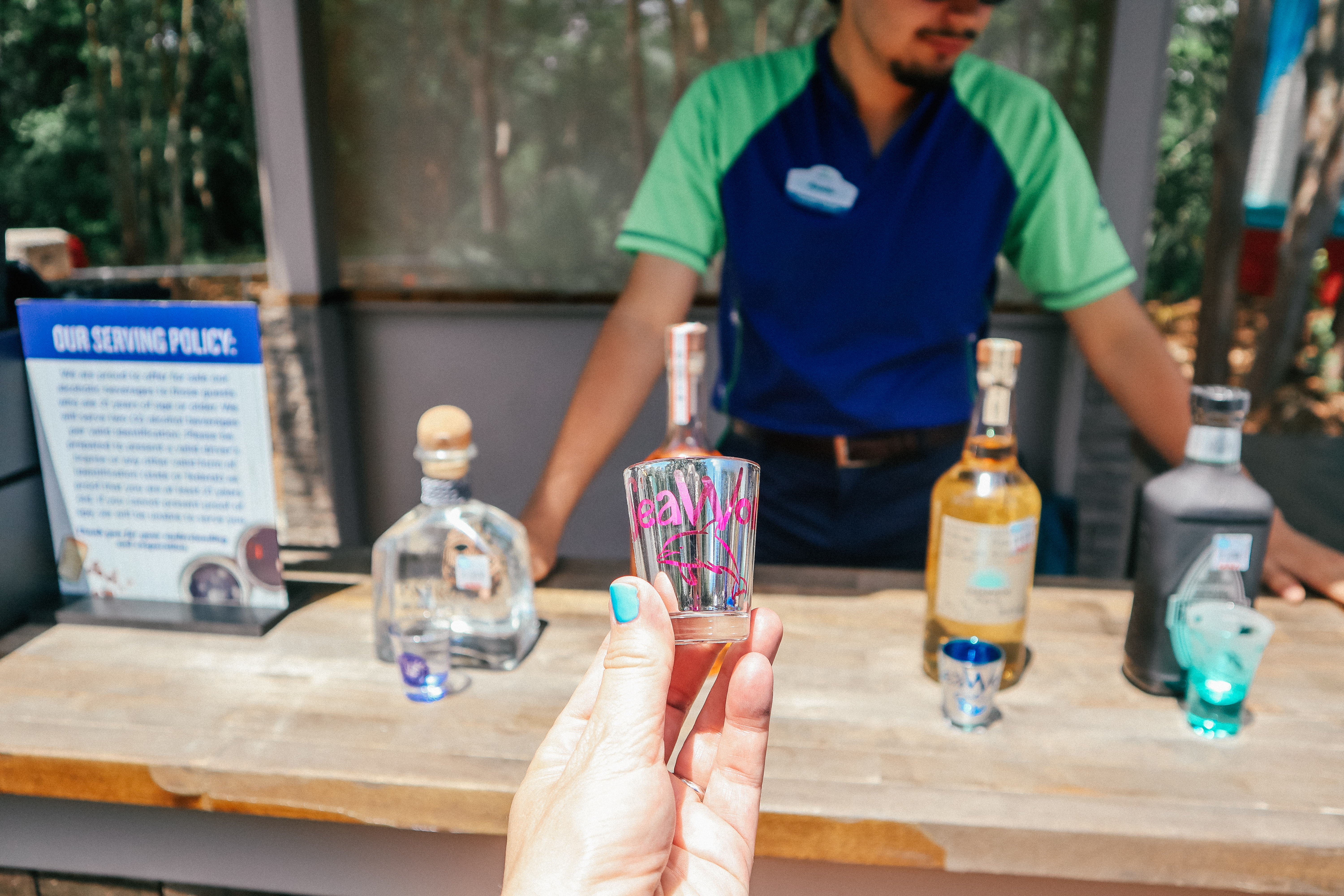 Come hungry. These are not sample sizes – they are small, tasting portions.
Scope out your passport before you begin. Get an idea of what you want to eat and plan how you're going to use your punches. You want to make sure you don't leave the park with punches unused, unless you plan to return for another go-round at the Seven Seas Food Festival. If you run out of punches, you can always buy more cards or pay the individual price.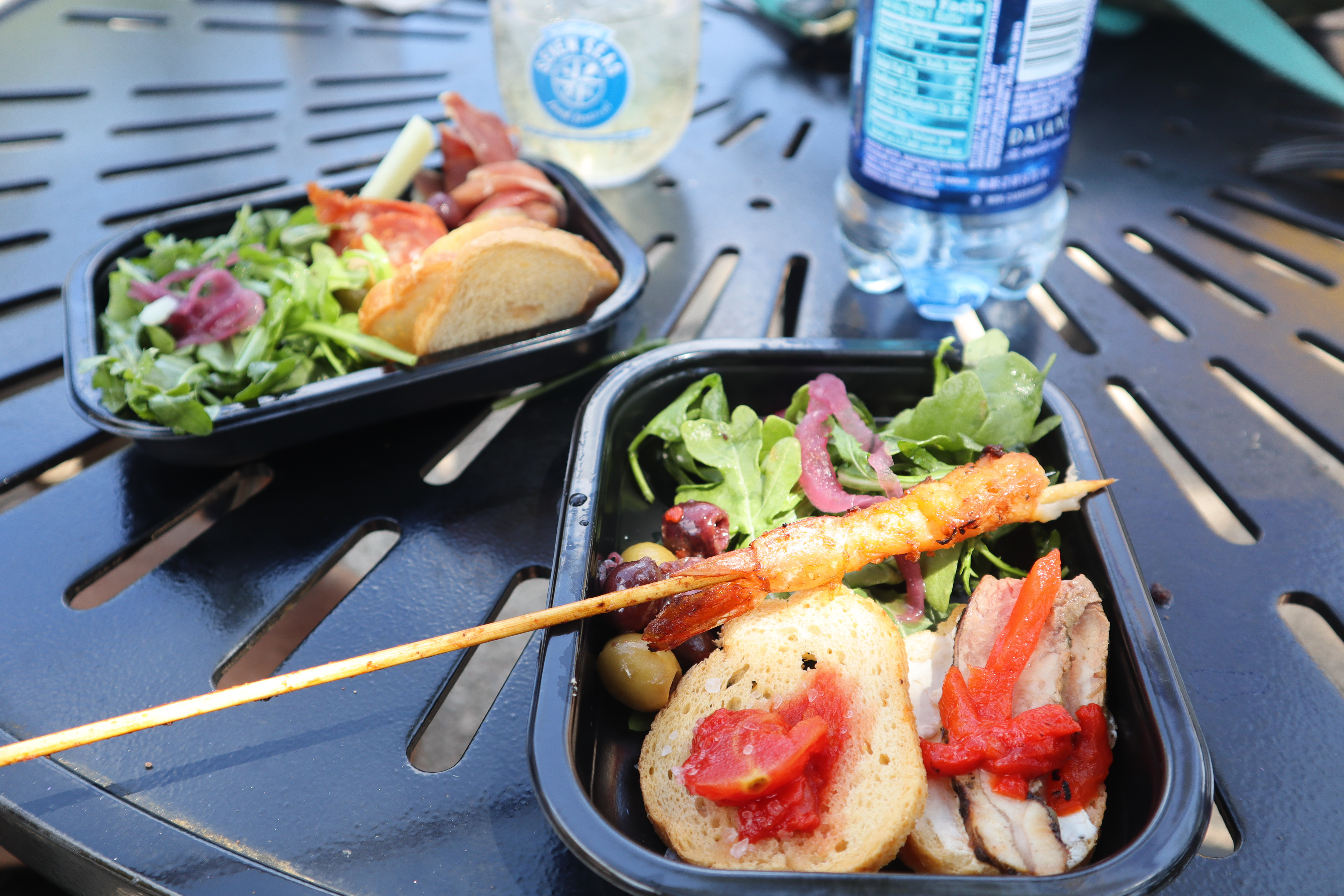 And, don't forget to get your passport stamped at each of the booths – you'll get a free dessert when you get all of your stamps. I recommend the crepes in France. We skipped them this year because I'm trying really hard to stay gluten-free (spoiler alert – I totally cheated at the Seven Seas Food festival) but they are so, so good.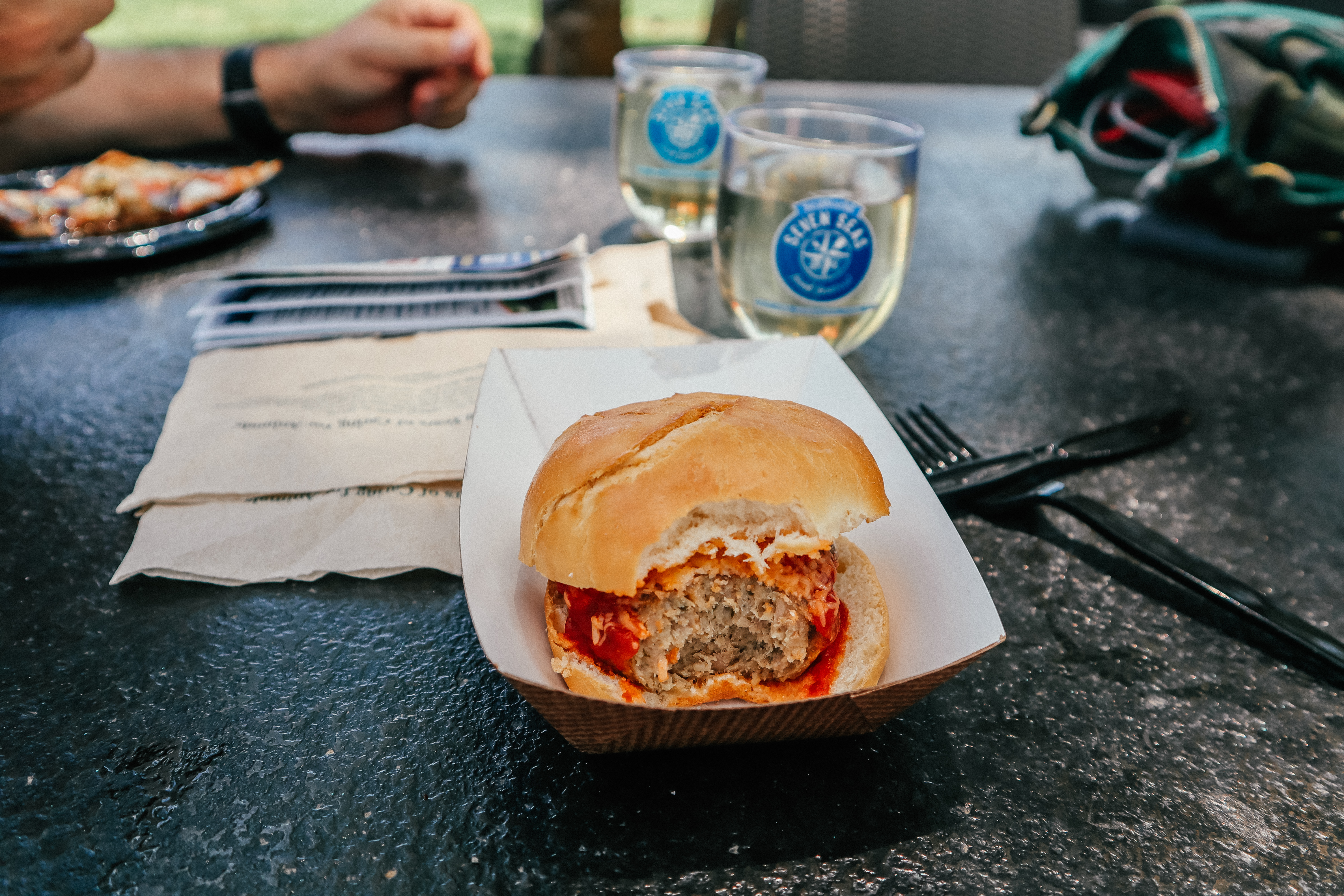 There are some vegetarian options available. If you're vegetarian or vegan, I recommend checking the menu before you go. We did NOT sample anything from the Japan booth this year (just a heads up, it's super Instagrammable) but they do offer two meatless items, both new this year: Jackfruit Yakisoba and Blistered Shishito Peppers.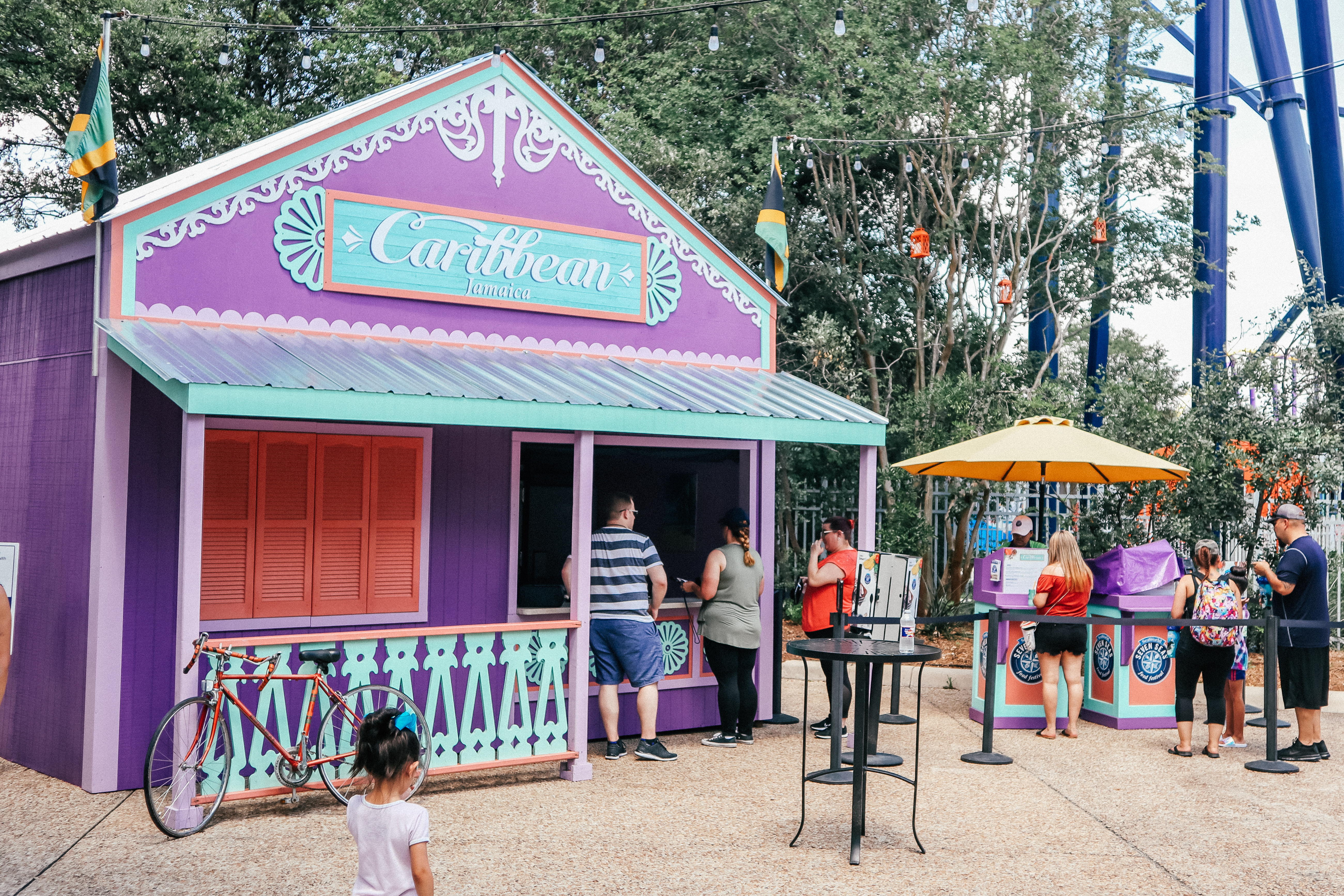 There's special entertainment to go along with the delicious food. Check your sampler for more information but I'll say this: the themed music really makes this event wow-worthy.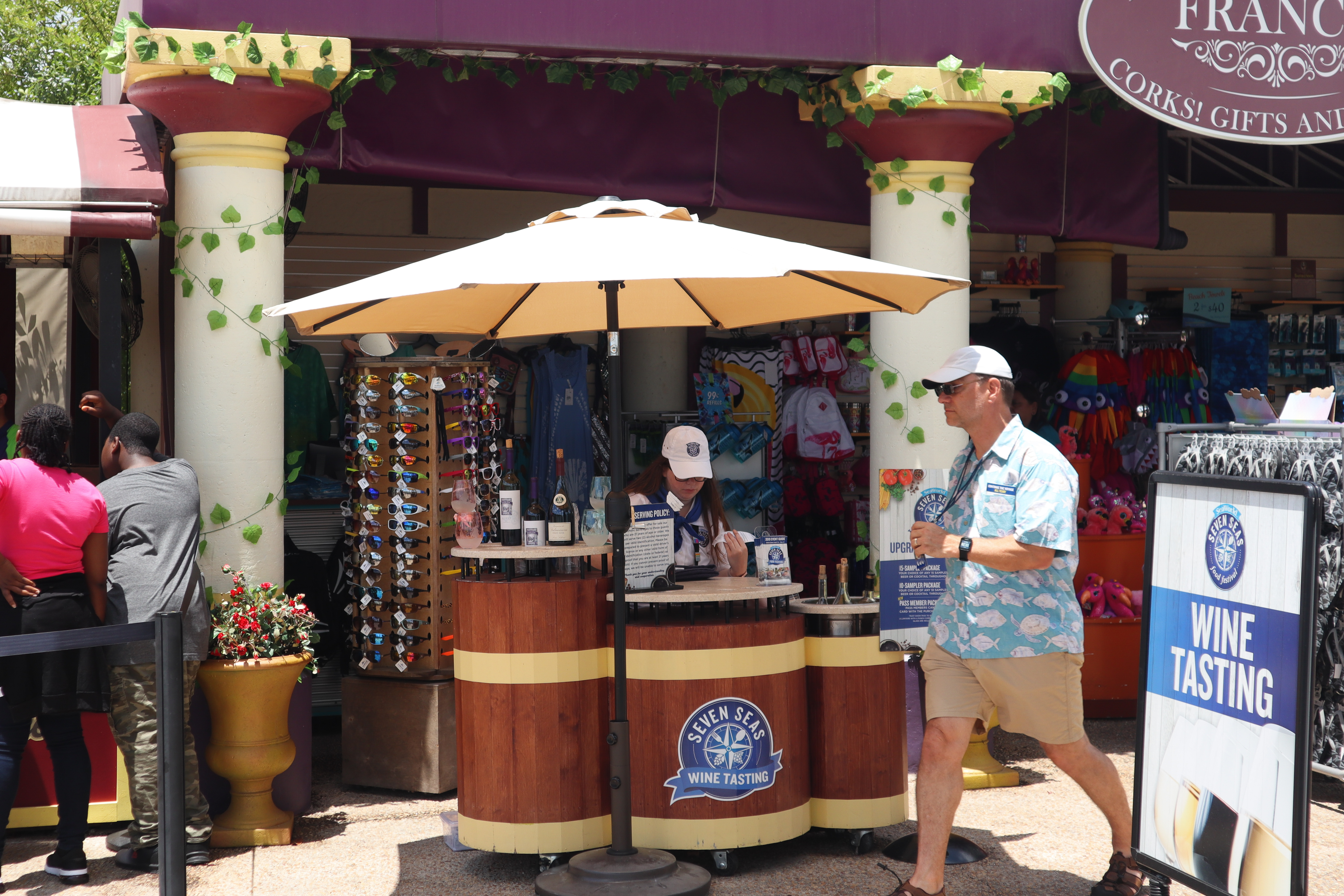 The Seven Seas Food Festival is happening every Friday, Saturday, and Sunday from now until Memorial Day Weekend at Sea World San Antonio. More info and tickets available here.