Delta Airlines Coronavirus Policy
You can't log into Facebook right now without hearing about COVID-19, AKA the coronavirus. People are responding in varying ways but one of the common concerns is how this is going to impact planned travel. With spring break upon us and planning for summer travel being in full swing, how the coronavirus is going to impact travel is a big concern. At this time, I'm still proceeding with all planned travel but I do have an international flight booked on Delta for next month that I paid a lot of money for. I checked their website this morning and although my trip might be up in the air at this point, I feel a little better about my investment. Here's the Delta Airlines coronavirus Policy.
Delta Airlines coronavirus Policy – What you need to know if you're already booked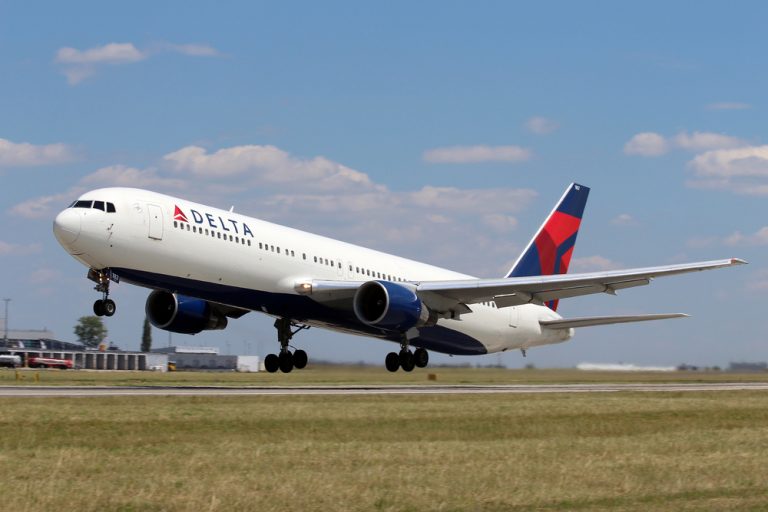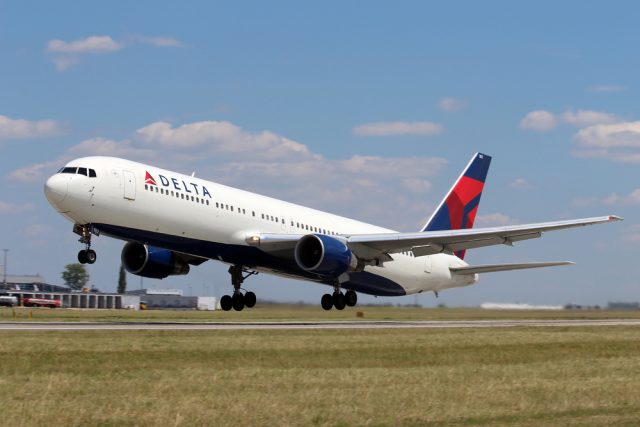 Delta's standard change/refund policy
Unless you purchase a flexible fare, which are usually cost-prohibitive, your Delta tickets are non-refundable. Most are changeable, however, a change fee will apply. Change fees are usually $200-$500 plus any fare difference.
When you are changing your flight I recommend calling and speaking to a Delta agent. I prefer speaking with a live person when I need to make changes in my flights. I've found the Delta customer service to be good in terms of willing to help meet my needs.
That said, they're not Southwest and they're not as customer-friendly when you need to change a flight so be really sure before you book something on Delta.
For Delta tickets purchased between March 1-31 2020:
No change fees – that's good news. This gives you a great deal of flexibility should you have to cancel your trip. Here are the guidelines straight from Delta's website:
Affected Customers: All Tickets issued between March 1, 2020 – March 31, 2020
Impacted Travel Date(s): March 1, 2020 – February 25, 2021
Ticket Can Be Changed One-Time To An Alternate Itinerary. Must Be Re-issued On/Before: February 28, 2021
Rebooked Travel Must Begin No Later Than: February 28, 2021
For Delta tickets purchase before March 1 2020 (international flights only)
Change fee will be waived but fare differences may apply. Here's more from Delta's website:
"Final travel must be completed by end of ticket validity, one year from date of original issue. If travel is not able to be rescheduled within these guidelines, customers may cancel their reservation and apply any unused value of the ticket toward the purchase of a new ticket for a period of one year from the original ticket issuance. Applicable change fee and fare difference will apply for new travel dates. Final travel must be completed by end of ticket validity."
You can read more, to include specific info on transpacific and transatlantic flights here.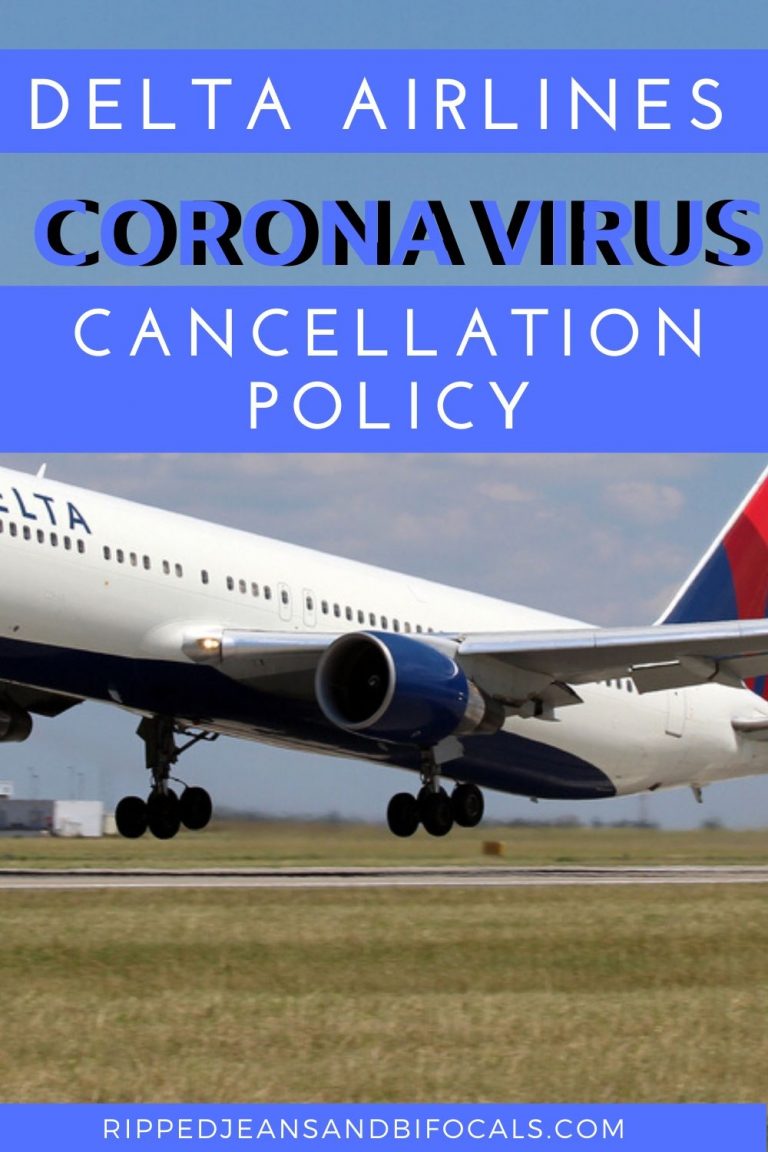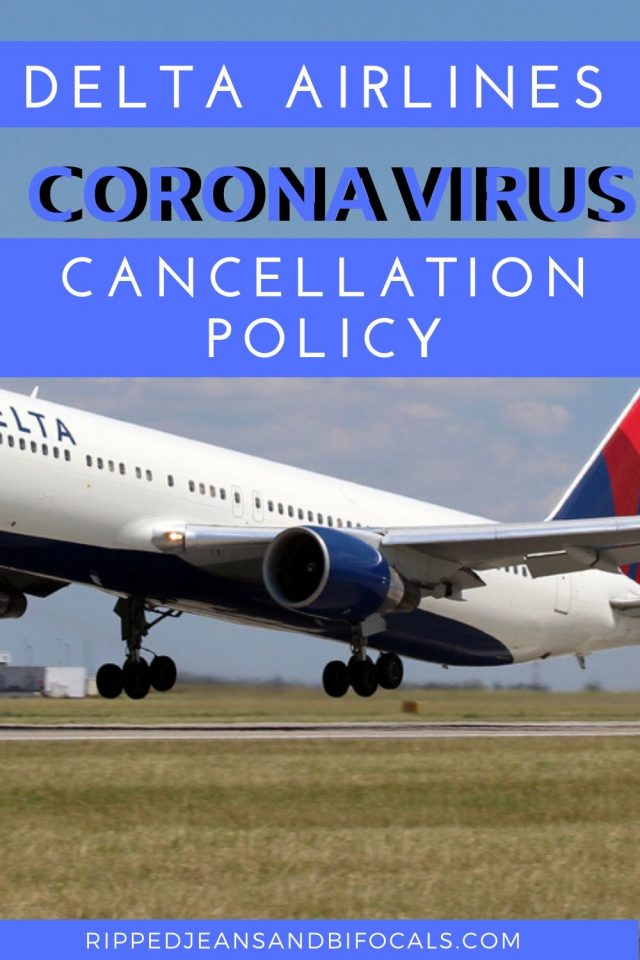 What to do if you're already booked on a Delta Flight:
Keep monitoring your flight. My flight doesn't leave until the end of April but I'm still checking the status every couple days.
Know that Delta will contact you if your flight is cancelled. I'm not sure what this will look like, what our options will be and what the level of service will be. I'd be OK with postponing my trip. I'm going to visit someone and I could push it back if need be. However, everyone's travel is different and if I were traveling for a conference or event that was outright cancelled, I would want my money back.
Take one of the actions described above to change or re-book now. I personally don't think this is the best option and I'm in wait and see mode. I've seen the world's reaction to COVID-19 change drastically in the space of a week and I wouldn't be comfortable doing the one-time re-book based on the info we have right now.
I'm glad the Delta Airlines coronavirus policy is out there and that the airline is making an effort to keep everyone informed as best they can and to offer options.
Flying Southwest? The generous Southwest Airlines change policy might put your mind at ease.
Tips on how to keep yourself safe and well while flying
These are smart tips any time of the year but in this time of heightened sanitizing of all the things, it's a good reminder.
We are a participant in the Amazon Services LLC Associates Program, an affiliate advertising program designed to provide a means for us to earn fees by linking to Amazon.com and affiliated sites.
Don't fly when you're sick and keep that immune system as healthy as you can
Make sure you're rested at time of travel and consider immune boosting supplements before travel or as a matter of habit. A lot of people swear by regular zinc and vitamin C. Elderberry syrup or gummies or EmergenC are also popular. A lot of people also swear by Airborne.
Keep your hands clean
Carry hand sanitizer or sanitizing wipes and use them often. Even a non-antibacterial wipe like a baby wipe or water wipe is better than nothing. I also suggest bringing a couple of plastic bags to store your dirty wipes in until you can give them to the flight attendant to dispose of them.
Use plenty of soap and warm water when you're washing your hands and sing the ABC song – when the song is done you'll have washed your hands enough times to get rid of the germs.
Wipe down your area as soon as you board the plane
Tray table, armrests, seat belt buckle and entertainment touch screens. I'll be honest – I used to snicker at people who did this and call the germaphobes. But really…think about how gross some people are and how they've probably wiped their nose or scratched themselves and then touched all this stuff that's you're going to be near for the next several hours.
Avoid the seat
back pockets entirely
This is really the grossest area of the plane. Passengers often use this space to stow trash – anything from the plastic wrap around their pillow or used tissue or other things I don't want to think about.
I used to stow my glasses and my Kindle in the pocket until a flight attendant told me this is one of the dirtiest places on the plane. Ew, right?
I hope my breakdown of Delta's coronavirus policy was helpful and if you have travel booked, I'm crossing my fingers for safe, healthy, uninterrupted travel for all of us.
Read here for more ways to stay healthy when you're flying
I fly Delta almost exclusively because they're my carrier of choice, behind Southwest. This information is based on my personal experience, opinion and what was provided on Delta.com.